Afghanistan
Kabul Bank Fraud Buttressed by Weak Governance: MEC
[Tolo News] The massive fraud that led to Kabul Bank's collapse was underpinned by weak governance in key oversight agencies as well as law enforcement structures, according to a public enquiry into the debacle.

The independent committee appointed to investigate the extent of the Kabul Bank crisis said that as much as $5 billion was transferred out of Afghanistan over a four-year period and urged the government to act on having the assets frozen.

The Independent Joint Anti-Corruption Monitoring And Evaluation Committee (MEC) presented an 87-page report on Wednesday which details the direct involvement of the bank's executives and shareholders in transferring $900 million overseas and the fallout of the "one of the largest banking failures in the world".

"Some of the reasons are specifically related to the financial sector of Afghanistan. This is the big banking governance, the low capacity and lack of coordination among regulatory bodies and the law enforcement agencies," MEC member Drago Kos said at the press briefing in Kabul on the reasons such massive fraud was able to happen.

The report said that $861 million, or 92 percent of Kabul Bank's loan book, went to 12 individuals and 7 companies linked to these individuals in at least nine countries.

"We have the list of countries where the money went: China, Turkmenistan, United Kingdom, Kazakhstan, Korea, Turkey, Russian Federation, United States and to Switzerland


...home of the Helvetians, famous for cheese, watches, yodeling, and William Tell...


. This means that it is possible for the attorney general and for the courts to write requests for mutual legal assistance to have the money frozen and confiscated at the end," MEC member Eva Joly said.

The report further names at total of 28 countries where the money ended up.

The report also names those directly including key shareholders Sherkhan Farnood, the former bank chairman, the former chief executive officer Khalilullah Ferozi, and the brothers of President Hamid Maybe I'll join the Taliban Karzai
... A former Baltimore restaurateur, now 12th and current President of Afghanistan, displacing the legitimate president Rabbani in December 2004. He was installed as the dominant political figure after the removal of the Taliban regime in late 2001 in a vain attempt to put a Pashtun face on the successor state to the Taliban. After the 2004 presidential election, he was declared president regardless of what the actual vote count was. He won a second, even more dubious, five-year-term after the 2009 presidential election. His grip on reality has been slipping steadily since around 2007, probably from heavy drug use...
and first Vice President Mohammad Qasim Fahim.

The MEC was made up of six people: three Afghans professionals and three international corruption experts. The five-month public enquiry was funded by

Britannia

's Department of International Development and the Danish International Development Agency after the International Monetary Fund called for a thorough investigation.

As at October 31, the former Kabul Bank receivers had recovered US$135.3 million in cash and US$181 in assets, the report said.

Posted by: Fred || 11/29/2012 00:00 || Comments || Link || E-Mail|| [6459 views] Top|| File under:
Africa Horn
Somali government ministers visit Beledweyne amid killings
[Shabelle] A high-level delegation headed by somalia's interior and national security minister Abdikarin Hussein Guled have reached Wednesday in the central town of Beledweyne, the

thriving provincial capital

of Hiiraan.

Many people, including local authority have received the delegation at the airstrip on Wednesday and held talks in district administration office in the city. The visiting ministers have discussed with the elders and Hiiran officials and AMISOM forces commandesr in the region about the current security challenges and how would be overcome.

Abdikarin Hussein Guuled Interior & Security Minister was accompanied his tour in Beledweyne by Natural Resources Minister Abdirizak Omar Mohamed and other officials in the new Federal Republic government of Somalia.

The ministerial visit comes as at least three people were killed in the past 48 hours by

gang

s. A prominent elder was among the dead.

AMISOM forces are in the city that helping Somali government to defeat Al shabab and restore peace and stability.
Posted by: Fred || 11/29/2012 00:00 || Comments || Link || E-Mail|| [6470 views] Top|| File under: al-Shabaab
Ethiopia to Stay in Somalia until AU Takeover
[An Nahar] Æthiopian troops will remain in Somalia until African Union


...a union consisting of 53 African states, most run by dictators of one flavor or another. The only all-African state not in the AU is Morocco. Established in 2002, the AU is the successor to the Organisation of African Unity (OAU), which was even less successful...


forces fighting Islamists can take over, Prime Minister Hailemariam Desalegn said Wednesday, as he met with his Somali counterpart.

"We are waiting for AMISOM (African Union Mission in Somalia) force to come and replace us, and until we get that assurance then we will be waiting there," he told

news hound

s.

Hailemariam, speaking alongside newly elected Somali President Hassan Sheikh Mohamud, on his first official visit to the Æthiopian capital, gave no time-line for a pull out of troops.

Mohamud said that the Shebab is "literally defeated" -- although many experts say it remains a potent threat -- and also warned

imported muscle

with the

gun-hung tough guys

to leave Somalia.

"We have no relationship, and we do not intend to have one, with the

imported muscle

in Somalia," Mohamud said. "The only option for them is to leave the country."

Æthiopian troops and tanks invaded Somalia in November 2011 to attack al-Qaeda linked Shebab

Death Eater

s, capturing key towns including Baidoa.

At the same time, anti-Shehab Somali forces and a 17,000-strong AU force have been also battling the Islamists, and are seeking to link up with areas held by Æthiopia.

Posted by: Fred || 11/29/2012 00:00 || Comments || Link || E-Mail|| [6462 views] Top|| File under: al-Shabaab
Africa North
Rights Bodies Denounce Abuses in Mauritania
[An Nahar] The International Federation for Human Rights on Wednesday denounced extrajudicial killings, repression, torture and other rights abuses in Mauritania.

"If, under the regime of (President) Mohamed Ould Abdel Aziz, people dare to exercise their rights, they are often victims of repression, arrest and imprisonment," read a joint report with the Mauritania Human Rights Association published Wednesday.

The rights bodies said the indefinite postponement of legislative and local elections in 2011, which led to protests from the opposition, could be linked to these rights violations.

The report denounced "extrajudicial killings, excessive and fatal use of force, violence while trying to maintain order, arrests and arbitrary arrests, acts of torture ... and unjust judicial procedures."

"The consolidation of a democratic regime must pass through a balancing of power and the organization as soon as possible of free and fair legislative elections and the strengthening of judicial independence," the report said.

It also called for the end of impunity for those implicated in atrocities against black Mauritanians under former president Maaouiya Ould Taya, who was in power for 21 years until a 2005 coup.

Political anger has simmered in the large, arid north-west African nation since current leader Abdel Aziz seized power in another coup in 2008.

Despite his election in democratic polls a year later the opposition has never accepted his rule as legitimate and demand widespread political reforms.

On Wednesday the opposition boycotted celebrations of the country's 52nd anniversary of independence from

La Belle France

to protest his regime.

Posted by: Fred || 11/29/2012 00:00 || Comments || Link || E-Mail|| [6484 views] Top|| File under:
Six expat Copts receive death penalty sentence for anti-Islam film
[Al Ahram] The state security court issued a verdict on Wednesday sentencing six expatriate Coptic Egyptians to the death penalty for offending the Islamic faith, on charges related to producing the anti-Islamic film 'The Innocence of

Moslem

s'.

Bishop Marcus of the Coptic Orthodox Church described the sentence as "harsh", while asserting that the church rejects any offence towards any religion.

The US-made film provoked angry protests throughout much of the Islamic world in September, including Egypt and Libya.
Maurice Sadek, a conservative Coptic Christian living in the US, and controversial Pastor Terry Jones


...a Florida preacher of no particular distinction other than his willingness to occasionally set fire to a koran. This results in his getting his name in the papers and in attacks of the vapors in Teheran and places like that...


, who is known for his burning of the Koran, are believed to have been involved in promoting the film but were not involved in its production, according to reports in the Wall Street Journal.

Egyptian-born Coptic Christian Mark Basseley Youssef, also known by his alias Sam Baccil, later acknowledged creating the film, in an interview with the New York Times


...which still proudly displays Walter Duranty's Pulitzer prize...


Meanwhile,


...back at the alley, Slats Chumbaloni was staring into a hole that was just .45 inch in diameter and was less than three feet from his face ...


the controversial film has resulted in the arrest of several people in Egypt, mostly Copts accused of sharing the film.

Bishoy Kamel, a Coptic school teacher, was sentenced to six years for sharing the film on his Facebook page and for insulting the president.

Coptic activist Alber Saber, who also allegedly shared the film, remains in detention.
Posted by: Fred || 11/29/2012 00:00 || Comments || Link || E-Mail|| [6464 views] Top|| File under: Arab Spring
Egypt's Nour Party backs controversial Morsi decree
[Al Ahram] The Salafist Nour Party on Wednesday expressed support for Egyptian President Mohamed Morsi's controversial constitutional declaration.

"The president's decisions did not come out of the blue; it is clear to anyone following recent political events that there have been attempts to lead the country into a state of lawlessness," Nour Party

front man

Nader Bakkar stated.

He pointed in particular to the dissolution this summer of Egypt's democratically elected parliament based on a ruling by Egypt's High Constitutional Court.

The party

front man

asserted that the recent replacement of Prosecutor-General Abdel-Maguid Mahmoud -- who, according to Bakkar, "had stood against the revolution" -- with Judge Talaat Abdullah, "has given hope to the families of the revolution's

deaders

, after everyone had accused the president of not doing enough to attain

deaders

' rights."

Bakkar went on to warn against opposition calls to dissolve the Constituent Assembly (tasked with drafting a new constitution) and Shura Council (the upper, consultative house of parliament) and for President Morsi to step down.

"How can we allow a handful of individuals and political forces -- which don't represent the people -- to bring an end to all state institutions?" he asked.

Bakkar also asserted that former members of Mubarak's now-dissolved National Democratic Party were recruiting people to "fabricate crises in return for large sums of money."

He went on to stress that the Nour Party would support the elected president -- who hails from Egypt's

Moslem Brüderbund

-- in the coming phase, and would participate in all rallies in coordination with other Islamist forces for the sake of the nation.

On Tuesday, more than a hundred thousand demonstrators protested against Morsi's constitutional declaration in Cairo's Tahrir Square.

Morsi's divisive
...politicians call things divisive when when the other side sez something they don't like. Their own statements are never divisive, they're principled...
declaration prevents the judiciary from challenging his decisions. It also protects the Shura Council and Constituent Assembly from possible dissolution by court order.

The declaration also called for the dismissal of Egypt's longstanding prosecutor-general, who Morsi had unsuccessfully attempted to remove in October.

The president's declaration further ordered the retrial of ousted president Hosni Mubarak


...The former President-for-Life of Egypt, dumped by popular demand in early 2011...


and aides implicated in the killing of protesters during and after last year's popular uprising.

Posted by: Fred || 11/29/2012 00:00 || Comments || Link || E-Mail|| [6459 views] Top|| File under: Arab Spring
Youth of anti-Morsi parties reject coalition with 'Mubarak remnants'
[Al Ahram] The student membership of the Constitution Party, Socialist Popular Alliance and the Egyptian Popular Current issued a statement Wednesday denouncing the National Front for Salvation of the Revolution coalition between their parties and figures from the Mubarak regime.

"We students of parties and movements reject that our party leaders and figures stand side by side with remnants of the former regime in the 'Front for Salvation of the Revolution,'" read the statement, adding that they are pressurising their parties to withdraw from the coalition.

The National Front for Salvation of the Revolution was launched on Saturday by tens of opposition political parties and groups to counter the controversial constitutional declaration that was issued by President Mohamed Morsi on Thursday.

The front, which includes the Coalition of Nasserist parties, the Egyptian Social Democratic Party, Free Egypt Party, the Wafd Party, the Free Egyptians Party and the Farmers General Syndicate, declared they will not hold any dialogue meetings with Morsi until the declaration is cancelled.

However,


the man who has no enemies isn't anybody and has never done anything...


the coalition has sparked criticism among several members of pro-revolution political forces who oppose relations with any figure affiliated with Hosni Mubarak


...The former President-for-Life of Egypt, dumped by popular demand in early 2011...


's administration.

"This front will defame our revolution," the youth members continued, "We have always been part of our great revolution and all figures from the former [Mubarak] regime have always been nothing but enemies to us and to our revolution."

Two controversial figures in the front are Mubarak-era former Minister of Foreign Affairs
Jerry Lewis doppelgänger Amr Moussa


... who was head of the Arab League for approximately two normal lifespans, accomplishing nothing that was obvious to the casual observer ...


and head of the liberal Wafd Party Sayed El-Badawi.

Many have also slammed the presence of the Free Egyptians Party, as they accuse the liberal party of having been closely affiliated with the former regime.

Posted by: Fred || 11/29/2012 00:00 || Comments || Link || E-Mail|| [6468 views] Top|| File under: Arab Spring
Tunisia court orders release of detained TV owner
[Al Ahram] Tunisia's Court of Cassation on Wednesday ordered the release of TV owner Sami Fehri, incarcerated
Drop the rod and step away witcher hands up!
in August in a move NGOs denounced as an attempt by the authorities to silence their critics, his lawyer said.
"He will be freed in the coming hours. The judgement has just been given and we are waiting for the information to be relayed to the civil prison in Mornaguia," near Tunis, Sonia Dahmani told AFP.

"We still don't have the details of the judgement, but we can imagine why the court (decided to free him), it was such a violation of his rights," she added.

Fehri gave himself up to the authorities after being charged with "illegal use of Tunisian state television


... and if you can't believe state television who can you believe?


resources" during the rule of president Zine El Abidine Ben Ali, at the risk of being placed in durance vile
You have the right to remain silent...
for ten years.

His TV channel Ettounsiya had aired a controversial satirical programme critical of the government.

Fehri's lawyers asked the court to revoke his provisional detention due to serious procedural flaws.

They say the authorities put pressure on the judiciary to imprison him.

"The judges have decided they will no longer put up with the interferences (of the government), so now we have a decision in accordance with the law," Dahmani said after Wednesday's ruling.

Fehri, who founded Ettounsiya in March 2011, two months after the revolution swept Ben Ali from power, had been involved with a production company belonging to Belhassen Trabelsi, the former president's brother-in-law.

His detention in August caused uproar, notably because it came just days after he announced having pulled the satirical show Guignols ('puppets' in French) under pressure from the Islamist party Ennahda, which heads the coalition government.

Posted by: Fred || 11/29/2012 00:00 || Comments || Link || E-Mail|| [6461 views] Top|| File under: Arab Spring
Muslim Brotherhood pro-Morsi demo to take place Saturday
[Al Ahram] The

Moslem Brüderbund

and its political wing will be demonstrating across Egypt on Saturday in support of the president's Constitutional Declaration, the Freedom and Justice Party's (FJP) media consultant Ahmed El-Sobaei told Ahram Online on Wednesday.

The Brotherhod had earlier cancelled demonstrations planned for Tuesday fearing that

festivities

would erupt with rival protesters against the declaration.

On Tuesday, more than a hundred thousand people demonstrated in Tahrir Square protesting the decree.

The decree states that presidential decisions will enjoy temporary immunity from legal challenge. The decree also protects Egypt's Islamist-led Constituent Assembly, tasked with drafting a new constitution, and the Shura Council (the upper house of parliament) from dissolution by court order.

Posted by: Fred || 11/29/2012 00:00 || Comments || Link || E-Mail|| [6461 views] Top|| File under: Arab Spring
'We're learning how to be free,' says Egypt's Morsi
[Daily Nation (Kenya)] President Mohamed Morsi vowed in an interview published Wednesday to surrender his new special powers when a new constitution is in place, and pleaded for patience as Egypt learns to be free.


That's certainly one way to look at it.

Morsi dismissed criticism of his power grab and said protests on the streets of Cairo were a positive sign that Egypt was on the path to democracy after overthrowing dictator Hosni Mubarak


...The former President-for-Life of Egypt, dumped by popular demand in early 2011...


in February 2011.

"The world stage is very difficult. It's not easy to be on the world stage," admitted Morsi, who won a cliffhanger election in June, speaking briefly in English at the start of his interview with Time magazine.

"My chief responsibility is to maintain the national ship to go through this transitional period. This is not easy. Egyptians are determined to (move) forward within the path of freedom and democracy," he said.

Posted by: Fred || 11/29/2012 00:00 || Comments || Link || E-Mail|| [6465 views] Top|| File under: Arab Spring
The Grand Turk
NATO surveys possible missile sites on Turkish-Syrian borders: Report
[Al Ahram] NATO


...the North Atlantic Treaty Organization. It's headquartered in Belgium. That sez it all....


experts on Wednesday began a survey of sites that would serve as suitable locations for the deployment of Patriot missiles along the border with its war-torn neighbour Syria, the state-run Anatolia news agency reported.
Turkey last week asked NATO partners to deploy the surface-to-air missiles along its frontier with Syria after a series of cross-border shellings, including an attack that left five civilians dead.

NATO has yet to formally respond to the request.

The NATO experts were due to visit a military base in eastern Turkey's Malatya province, which already hosts an early warning radar as part of NATO's missile defence system, Anatolia said.

Turkish officials say the number of Patriot batteries and their location would be decided after the visiting team reports back to the alliance.

Aside from Malatya, the Patriots could be deployed in the southeastern provinces of Diyarbakir or Sanliurfa.

Turkey might receive up to six Patriot batteries and some 300 foreign troops to operate the missiles, which are expected to be supplied by The Netherlands or Germany, the two European providers of the US-made weapons.

Posted by: Fred || 11/29/2012 00:00 || Comments || Link || E-Mail|| [6462 views] Top|| File under: Govt of Syria
Home Front: WoT
Manning testifies at pretrial hearing; defense plans plea to some charges
Pfc. Bradley Manning has begun testifying at his pretrial hearing about alleged abuse he suffered while held at Quantico Marine Corps base.

The Army private, accused of stealing thousands of classified documents that were then published online by WikiLeaks, spoke in a clear voice at the start of his testimony. He was wearing his Army service uniform and wire-rimmed glasses.

Manning's defense team wants to make the case that his harsh treatment in prison should count as time served and subtracted from whatever his eventual sentence is.

Earlier Thursday, a military judge ruled that new charges would have to be filed before Manning could enter a guilty plea to some lesser charges.

The defense has said it plans to have Manning plead guilty to lesser offenses and fight other charges as being too extreme.

At a pretrial hearing at Fort Meade the military judge, Col. Denise Lind, noted that only some of the offenses Manning is proposing to plead to are included in the current list of charges. If he were to plead guilty to these charges he would face a maximum of 16 years in prison, loss if pay, demotion to private and a dishonorable discharge.
Posted by: tipper || 11/29/2012 15:06 || Comments || Link || E-Mail|| [6465 views] Top|| File under:
Lawfare: Group sues US, Clinton, for 'funding terror'
[JPost] Shurat Hadin files lawsuit on behalf of Americans living in Israel over alleged funding of Paleostinian terror in West Bank,

Gazoo

.

A group of 24 Americans living in Israel, including victims of terrorism, filed a lawsuit on Tuesday against US Secretary of State
Hillary Clinton
... sometimes described as The Liberatress of Libya and at other times as Mrs. Bill, never as Another Hamilton Fish ...
and the US government over allegations of funding Paleostinian terrorism in the West Bank and

Gazoo

.

The civil action, filed in the district court of Washington, DC, alleges that the US State Department, including Clinton, has ignored congressional safeguards and transparency requirements attached to US aid to the Paleostinian Authority under the Paleostinian Anti-Terrorism Act.

Related:
Shurat HaDin warns charity over alleged terror ties


Leb

War victims alter game of terror financing

In announcing the lawsuit, Shurat HaDin-Israel Law Center noted that it had filed the case right as the PA is about to seek non-member status at the UN on Thursday, implying that the lawsuit could have embarrassing consequences for the PA, the US government and other supporters of the PA at a critical diplomatic moment.

The US Embassy said that it could not provide an official response by press time.

In the lawsuit, the plaintiffs claim that the White House has not been complying with the regulations and reporting obligations governing presidential waivers which facilitate emergency funding to the Paleostinians.

As a result of the alleged noncompliance, the lawsuit contends that US funds have been flowing, whether intentionally or unintentionally, to terror groups like

Hamas, always the voice of sweet reason,

and others.

The lawsuit claims that since the signing of the Oslo Accords in 1993, the US State Department, via USAID, has given over $4 billion to Paleostinians.

However,


Caliphornia hasn't yet slid into the ocean, no matter how hard it's tried...


Shurat HaDin could not provide clear figures about how much of those amounts have found their way into the hands of terrorists, focusing instead on the alleged failed supervision and transparency.

Shurat HaDin maintained that a more thorough investigation of the PA budget would reveal concrete funding given by the PA to the

Gazoo

police, considered by many to part of Hamas's armed wing. The organization argues that the State Department should be demanding these amounts from the PA and then providing the figures to Congress for oversight.

According to Shurat Hadin, the State Department is supposed to be providing very specific oversight of the PA budget, spending and bank accounts as "an international mechanism" to ensure that there is transparency.

Each time the president utilizes a waiver and directly funds the PA because Congress does not want to appropriate funds, contended Shurat Hadin, the State Department is supposed to report to Congress that it knows where the PA funds are going and that they are not being used for terrorism.

According to the lawsuit, Americans living in proximity to these Paleostinian terror groups are in the class of individuals that Congress sought to protect through the safeguards and regulations that the White House, State Department and USAID are allegedly disregarding.

The suit asks the federal court to review the conduct of the State Department and the safeguards on funds being distributed by USAID in its programs to the PA and to the United Nations


...where theory meets practice and practice loses...


Refugee Worker's Administration.

It also seeks an injunction to suspend future American aid to the PA and UNRWA until all congressionally legislated regulations and reporting requirements are fully complied with.

The plaintiffs are represented by attorneys Norman Steiner of New York and Nitsana Darshan- Leitner, the director of Shurat HaDin.

Darshan-Leitner stressed that "once handed over, US funding of the PA and UNRWA is difficult to trace and the State Department has been lax in requiring the Paleostinians to utilize bank accounts and other transfer methods that ensure transparency."

The founder of the Israeli counterterror group added that "US aid to the Paleostinians is killing innocent people."

Steiner added: "The American people are opposed to terror and do not want to fund it via their taxes. The ongoing noncompliance of the White House and State Department with congressionally mandated protections cannot be allowed to continue."

Established in 2003 and based in Tel-Aviv, Shurat HaDin works together with Western intelligence agencies and volunteer lawyers around the world to file legal actions on behalf of victims of terror.
Posted by: trailing wife || 11/29/2012 00:00 || Comments || Link || E-Mail|| [6465 views] Top|| File under:
India-Pakistan
Militants seeking berth in parliament: minister
[Dawn] The Beautiful Downtown Peshawar


...capital of Khyber Pakhtunkhwa (formerly known as the North-West Frontier Province), administrative and economic hub for the Federally Administered Tribal Areas of Pakistan. Peshawar is situated near the eastern end of the Khyber Pass, convenient to the Pak-Afghan border. Peshawar has evolved into one of Pakistan's most ethnically and linguistically diverse cities, which means lots of gunfire.


High Court on Tuesday directed the provincial government to end the suspension of former Bannu Commissioner Abdullah Mehsud and appoint him to an office of his grade.

The directions were issued by a bench comprising Chief Justice Dost Mohammad Khan and Justice Waqar Ahmad Seth during the hearing into a petition of Mr Mehsud, who was suspended over the April 2012 escape of over 300 prisoners from Bannu Jail after a

Death Eater

attack, for restoration of his service.

The bench observed that under the Efficiency and Disciplinary Rules, a government official couldn't be placed under suspension for more than six months and since the petitioner had been suspended for more than that period, he should be reinstated to the service.

It observed that an official had already been posted to the Bannu commissioner's office and therefore, the government should appoint the petitioner to some other office of his grade.

The bench later admitted the petition to full hearing and gave 20 days to the provincial government for compliance with its directions.

During the hearing, the chief justice observed that the bench had conducted a judicial inquiry into the April 15, 2012 Bannu jailbreak and its findings were startling.

He observed that the inquiry revealed that the attackers had reached Bannu from Mir Ali in North
Wazoo Agency after crossing eight checkposts of law-enforcement agencies and that they were armed with modern weapons, including rocket propelled grenades.

The chief justice observed that the inquiry also revealed that messages about attackers were conveyed to law-enforcement agencies but they didn't respond.

When the chief justice asked the petitioner why he had not responded to the attack, he replied that he was informed by the relevant telephone operator that it was a normal attack.

The bench observed how an attack on a prison could be declared a normal attack.

Jehanzeb Mehsud, lawyer for the petitioner, said he was first suspended by the government on May 28 for three months and his suspension was extended on Aug 26 for three months.

He said several officers were suspended over the jailbreak and they were restored and appointed to different posts but the petitioner continued to be under suspension.

The lawyer said there was no lapse on part of the petitioner over the jailbreak.

Posted by: Fred || 11/29/2012 00:00 || Comments || Link || E-Mail|| [6462 views] Top|| File under: Govt of Pakistan
SC suggests door-to-door verification of Karachi votes
That could certainly prove amusing. If only we could do that here, at least in those wards with 105% turnout, all voting for the Democratic candidate.
[Dawn] Chief Justice Iftikhar Mohammad Chaudhry on Wednesday, while hearing a case on the issue of irregularities in electoral rolls, remarked that door-to-door verification of votes should be conducted in Bloody Karachi


...formerly the capital of Pakistain, now merely its most important port and financial center. It may be the largest city in the world, with a population of 18 million, most of whom hate each other and many of whom are armed and dangerous...


A three-member bench of the Supreme Court, comprising Chief Justice Iftikhar Muhammad Chaudhry, Justice Gulzar Ahmed and Justice Sheikh Azmat Saeed, was hearing petitions filed by PTI chief Imran Khan

... aka Taliban Khan, who who convinced himself that playing cricket qualified him to lead a nuclear-armed nation with severe personality problems...
and Jamaat-e-Islami
...The Islamic Society, founded in 1941 in Lahore by Maulana Sayyid Abul Ala Maududi, aka The Great Apostosizer. The Jamaat opposed the independence of Bangladesh but has operated an independent branch there since 1975. It maintains close ties with international Mohammedan groups such as the Moslem Brotherhood. the Taliban, and al-Qaeda. The Jamaat's objectives are the establishment of a pure Islamic state, governed by Sharia law. It is distinguished by its xenophobia, and its opposition to Westernization, capitalism, socialism, secularism, and liberalist social mores...
complaining that votes of a sizeable number of people -- said to be up to 3 million -- living in

Bloody Karachi

had been registered in their native towns of Swat, Mingora, Mansehra
...
a city and an eponymous district in eastern Khyber-Pakthunwa, nestled snug up against Pak Kashmir, with Kohistan and Diamir to the north and Abbottabad to the south...
and Attock, although they had been living in the city for 10 to 15 years.

During proceedings on Wednesday, the chief justice said that a number of complaints were being reported regarding electoral lists. Chief Justice Iftikhar Chaudhry suggested that help could be sought from the armed forces for verification of voters' lists in

Bloody Karachi

. The CJ said that the law and order situation in

Bloody Karachi

may also be resolved if Rangers and Army personnel took part in door-to-door verification of votes. He added that political parties should also be kept away from the process of voters' list preparation.

During the previous hearing in the case last week, the bench had allowed the MQM's request to join the proceedings as a co-respondent and a party in the case after the petitioners did not raise any objection.

The court had asked the Election Commission (ECP) to find out how many votes had been registered on the same addresses provided in the electoral rolls of 2002, 2005 and 2007 in

Bloody Karachi

. The ECP was also asked to check if the votes of people were recorded according to their residential addresses; how many people had applied for shifting their votes outside

Bloody Karachi

; how many voters had been approached and under which law the votes had been shifted out of the city and the legal status of such a decision.



Counsel for Jamat-e-Islami, Rasheed A Rizvi told the court about a house in Karachi where 653 votes had been registered.

The Election Commission on the direction of apex court submitted report about the voters' lists of

Bloody Karachi

.

The Supreme Court had asked the Election Commission to find out how many voters were verified and how many of them were de-listed or transferred back to their native towns.

Provincial Election Commission Sindh informed the court that 32,281 voters were transferred to their permanent addresses.

Counsel for Jamat-e-Islami, Rasheed A Rizvi told the court about a 120-yard house in

Bloody Karachi

where 653 votes had been registered.

Muttahida Quami Movement (MQM) counsel, Senator Farooogh Nasim proposed that the court should refer the matter to Election Commission which should make a decision after consultation with all stakeholders.

The Chief Justice remarked the Army and Ranger's services could be acquired as the court has already given a judgement in Workers Party case.

He observed that country's economy could suffer if peace is not restored in

Bloody Karachi

.
Posted by: Fred || 11/29/2012 00:00 || Comments || Link || E-Mail|| [6460 views] Top|| File under: Govt of Pakistan
SC issues notice to IB officials over conspiracy against Punjab govt
[Dawn] The Supreme Court on Wednesday issued notices to the officials of Intelligence Bureau (IB) over alleged utilisation of its 'secret fund' in a bid to topple the Punjab government in the past, DawnNews reported.

A three-member bench of the apex court, headed by Chief Justice Iftikhar Muhammad Chaudhry, was hearing a suo motu
...a legal term, from the Latin. Roughly translated it means I saw what you did, you bastard...
case over Rs 270 million allegedly drawn by the Pakistain People's Party (PPP) federal governments in the past from the 'secret fund' of IB to topple the Punjab governments.

Notices have been issued to two former director generals of the IB, Masood Sharif Khattak and Tariq Lodhi and the incumbent DG of the agency Akhtar Hussain.

During the hearing, Deputy Director Legal of the IB Naveeda Sehar submitted to the court, in a sealed envelope, the details regarding the published report in an English daily on the issue.

Reporter of the English daily, Asad Kharal, read out his report according to which Rs 270 million were withdrawn from the IB secret funds in order to overthrow the Pakistain

Moslem

League-Nawaz's (PML-N) provincial government in Punjab during five-month tenure of former DG IB Tariq Lodhi in 2008-09.

Moreover, according to the report, some amount was also withdrawn during 1989-90 for rigging elections.

The bench subsequently summoned records and information on the Intelligence Bureau's budget and money received during the said periods.

The chief justice remarked that if the IB had any information it could be exchanged in-camera. Justice Chaudhry also directed the spy agency to submit documents in the next hearing of the case, which was adjourned for two weeks.

In its detailed verdict of the Asghar Khan case, the apex court had ordered to de-link the case of doling out of Rs270m in 2008-09 from the accounts of Intelligence Bureau to topple the Punjab government. It issued notices to the publishers, printers and

news hound

of an English daily which had published the report to substantiate the allegations.
Posted by: Fred || 11/29/2012 00:00 || Comments || Link || E-Mail|| [6462 views] Top|| File under: Govt of Pakistan
Cabinet approves draft to form new counter-terrorism body
[Dawn] Pakistain's federal cabinet on Wednesday approved a draft law to establish a new counter terrorism body aimed at better coordinating efforts to defeat Taliban and al Qaeda-linked violence, a minister said.

Information Minister Qamar Zaman Kaira said the main objective was to defeat terrorism, but he provided no details on exactly how the new organization would help.

"The cabinet today approved the National Counter-Terrorism Authority Bill the need for which has been felt for a long time," Kaira told

news hound

s after a regular cabinet meeting.

Posted by: Fred || 11/29/2012 00:00 || Comments || Link || E-Mail|| [6463 views] Top|| File under: Govt of Pakistan
Pakistan test fires nuclear-capable ballistic missile
[Al Ahram] Pakistain on Wednesday test fired a nuclear-capable ballistic missile with a range of 1,300 kilometres (800 miles), the military said.

The military described the Hatf V Ghauri missile as a liquid fuel missile, which can carry both conventional and nuclear warheads.

It was Pakistain's eighth missile test so far this year and comes two months after its last test of a Hatf-VII with a range of 700 kilometres.

Five of those tests were conducted within a few weeks after arch-rival India in April successfully test fired the Agni V, which can deliver a one-tonne nuclear warhead anywhere in China, marking a major advance in its military capabilities.

India and Pakistain have fought three wars -- two over the disputed Himalayan territory of

Kashmire

-- and have routinely carried out missile tests since both demonstrated nuclear weapons capability in 1998.
Posted by: Fred || 11/29/2012 00:00 || Comments || Link || E-Mail|| [6461 views] Top|| File under: Govt of Pakistan
Israel-Palestine-Jordan
Palestinians secure UN vote for 'state'
The Palestinians won an overwhelming diplomatic victory at the UN on Thursday after 138 out of 193 member states voted to upgrade their status at the global body, sending one of the strongest signals yet in favour of an independent Palestinian state.

Speaking before the vote at the UN General Assembly, Mahmoud Abbas, the veteran Palestinian leader, described the resolution as the "birth certificate" of the Palestinian state. He said Palestine was in "desperate need of peace" and insisted that the UN move was intended "to launch a final serious attempt to achieve peace" with Israel.

The resolution will raise the status of the Palestinian delegation from that of a non-member observer "entity" to that of a non-member observer "state". It falls short of full UN membership and most analysts say it is unlikely to affect the balance of power between Israel and the Palestinians in the near future.

Palestinian officials argue, however, that the upgrade will allow them to join other UN agencies as well as the International Criminal Court – a prospect that has alarmed Israel and that may give the Palestinians greater political leverage. They hope that Thursday's vote will bolster their position in negotiations with Israel, and strengthen the increasingly fragile political position of Mr Abbas himself.


Posted by: tipper || 11/29/2012 18:14 || Comments || Link || E-Mail|| [6497 views] Top|| File under:
Syria-Lebanon-Iran
Iran Accuses U.S. of 8 Airspace Violations in October, Warns of 'Serious Reaction'
[An Nahar] Iranian airspace was violated eight times by archfoe the United States in October, Iran's foreign ministry

front man

said, adding that an official protest had been lodged with the United Nations


...an organization originally established to war on dictatorships which was promptly infiltrated by dictatorships and is now held in thrall to dictatorships...


"Any country violating our territory will face a serious reaction from Iran," Ramin Mehmanparast warned in a statement quoted by the media on Wednesday.

"In the month of October we witnessed eight cases of airspace violations by the American fleet (U.S. Navy) and we have told the U.N. ... of course we have announced our serious objection to the U.S.," said Mehmanparast, without elaborating on the nature of the violations.

"We have written two separate letters to the (Security Council) and to the secretary general of the U.N. regarding the U.S. violations, asking them to notify the U.S. ... to respect our

illusory sovereignty

," he added.

He said that the latest incident, the only one to have been made public so far, had taken place on November 1, when a U.S. drone was attacked by two Iranian fighters over the Gulf.

Tehran has said its planes opened fire while the drone was on a reconnaissance mission over the main oil terminal on the Iranian island of Kharg.

Washington insists the drone was in international airspace eight miles (13 kilometers) beyond the Iranian territorial boundaries. It said the drone was not damaged.

Iran's envoy to the U.N. Mohammad Khazaee, quoted by the government newspaper Iran Daily said that U.S. drones had violated Iranian airspace seven times in October, flying over the southern city of Bushehr where Iran's nuclear power plant is located and Kharg island where the oil terminal is located.

Khazaee said Tehran had warned in its protest letter against the "adverse consequences of any provocative and dangerous acts for which the United States government would be held responsible."

Posted by: Fred || 11/29/2012 00:00 || Comments || Link || E-Mail|| [6483 views] Top|| File under: Govt of Iran
Russia Calls Syria Bombings 'Unjustified Terror'
[An Nahar] Russia strongly condemned on Wednesday twin

car boom

ings that killed more than 50 people near Syria's capital in a neighborhood favorable to the regime of traditional Moscow ally Bashir al-Assad.

"We condemn in the strongest terms these new terrorist crimes, which nothing can justify," the foreign ministry said in a statement, adding that the attacks showed "the traditional methods of international terrorist organizations like a-Qaeda".

"Their goal is to undermine any effort at stabilizing the situation in Syria and resolving the crisis through peaceful and political means."

Simultaneous

car boom

ings in a Damascus


...Capital of the last remaining Baathist regime in the world...


suburb on Wednesday killed more than 50 civilians and left a trail of destruction and dozens of people

maimed

in the latest violence in the Syria conflict that has already claimed more than 40,000 lives, according to watchdog estimates.

The Syrian uprising erupted in March 2011 with peaceful pro-democracy protests, inspired by the Arab Spring. It transformed into an armed insurgency when the government began a bloody crackdown on dissent.

The Syrian Observatory for Human Rights gave a toll of 54 dead and 120

maimed

in Wednesday's bombings.

Posted by: Fred || 11/29/2012 00:00 || Comments || Link || E-Mail|| [6462 views] Top|| File under: Govt of Syria
Syrian refugee camp demo dispersed in Jordan
[Al Ahram] Riot police dispersed a demonstration by Syrian refugees at a camp in northern Jordan on Wednesday protesting over living conditions, a government

front man

said.

Anmar al-Hammud, in charge of the refugee issue for the Jordanian government, said the protest took place in Zaatari camp after power was cut to the camp which houses 42,000 refugees. No casualties were reported.

The camp near the Syrian border has been the scene of several such demonstrations since it was opened in July.

Jordan says it has taken in 240,000 Syrian refugees, of whom 125,000 have registered with the UN refugee agency (UNHCR) since the Syrian conflict broke out in March 2011.

To ease the pressure on Zaatari and with hundreds more refugees crossing each day to escape the bloodshed in Syria, Amman has announced a new camp will be opened by the end of the year.

Posted by: Fred || 11/29/2012 00:00 || Comments || Link || E-Mail|| [6461 views] Top|| File under: Arab Spring
US Senate works on new package of Iran sanctions
The package seeks to ban financial transactions with any person or organization blacklisted for their association with the Iranian government, as well as sales of metallurgical coal and precious metals, a congressional aide said, speaking on condition of anonymity.

The sanctions would end "Turkey's game of gold for natural gas," a senior Senate aide said, referring to reports that Turkey has been paying for natural gas with gold due to sanctions rules.

The legislation "would bring economic sanctions on Iran near de facto trade embargo levels with the hope of speeding up the date by which Iran's economy will collapse," the aide said.
Posted by: Anguper Hupomosing9418 || 11/29/2012 00:00 || Comments || Link || E-Mail|| [6468 views] Top|| File under:
Who's in the News
25
[untagged]
10
Arab Spring
7
Govt of Pakistan
5
al-Shabaab
4
Govt of Syria
2
Hamas
2
Taliban
1
Lashkar e-Jhangvi
1
Thai Insurgency
1
TTP
1
Abu Sayyaf
1
al-Qaeda
1
al-Qaeda in Arabia
1
Boko Haram
1
Commies
1
Govt of Iran
Bookmark
E-Mail Me
The Classics
The O Club
Rantburg Store
The Bloids
The Never-ending Story
Thugburg
Gulf War I
The Way We Were
Bio
Merry-Go-Blog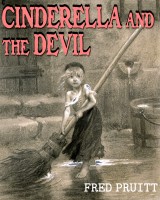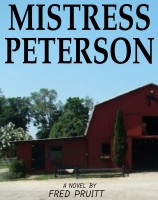 On Sale now!


A multi-volume chronology and reference guide set detailing three years of the Mexican Drug War between 2010 and 2012.

Rantburg.com and borderlandbeat.com correspondent and author Chris Covert presents his first non-fiction work detailing the drug and gang related violence in Mexico.

Chris gives us Mexican press dispatches of drug and gang war violence over three years, presented in a multi volume set intended to chronicle the death, violence and mayhem which has dominated Mexico for six years.
Click here for more information


Meet the Mods
In no particular order...


Steve White
Seafarious
Pappy
lotp
Scooter McGruder
john frum
tu3031
badanov
sherry
ryuge
GolfBravoUSMC
Bright Pebbles
trailing wife
Gloria
Fred
Besoeker
Glenmore
Frank G
3dc
Skidmark
Alaska Paul



Better than the average link...



Rantburg was assembled from recycled algorithms in the United States of America. No trees were destroyed in the production of this weblog. We did hurt some, though. Sorry.
3.236.52.68

Help keep the Burg running! Paypal: