Africa North
Egypt's opposition protest on Friday to reject constitutional declaration, draft constitution
[Al Ahram] Leftist, liberal, and independent political forces met Thursday at the headquarters of Egypt's Socialist Popular Alliance Party (SPAP) to comment on the current political crisis and planned weekend protests.

The protests were called for in a number of governorates to demand Egypt's President Mohamed Morsi to withdraw a controversial constitutional declaration he announced last week. The declaration gives him sweeping powers and shields the Constituent Assembly -- tasked with drafting the new constitution -- and Shura Council (Egypt's upper house of parliament) from being dissolved.

Both bodies are accused of being unrepresentative of Egyptians

on the lam

and dominated by Islamist groups.

Attendees of the meeting included members of the SPAP, the Constitution Party, the Popular Current movement, the Egyptian Social Democratic Party, the Free Egyptians Party, the Free Egypt Party, the 6 April Youth Movement, National Front for Justice and Democracy, Lotus Revolution Coalition and Maspero Youth Coalition, among others.

In a joint press statement released after the meeting, attendees called on Egyptians nationwide to take to the streets on Friday in planned demonstrations to demand that Egyptian President Mohamed Morsi reverse last week's "authoritarian" presidential decree.

Morsi's decisions are protected from judicial oversight by his constitutional declaration.

"The only way to break the current impasse is to listen to the pulse of the street, as opposed to following a group that has attempted to steal the revolution," the statement read.

They further called on protesters to avoid clashing with pro-Morsi rallies by the

Moslem Brüderbund

and Salafist parties on Saturday, which were originally planned to be held in the same location as a sit-in by groups opposing the declaration, Cairo's Tahrir Square.

The statement went on to accuse Morsi of adopting the methods of ousted president Hosni Mubarak


...The former President-for-Life of Egypt, dumped by popular demand in early 2011...


"This is certainly proof of the quivering regime, which cannot withstand such public outrage and uses force," the statement read.

"Morsi has exceeded Mubarak by attempting to drive the country into civil war, of which only he will be held responsible for," the statement warned.

Groups planning the Saturday protests, including the

Moslem Brüderbund

and the Salafist Nour Party, changed the venue to Cairo University in Giza.

The joint-statement also commented on the constitutional draft currently being voted on by Egypt's Constituent Assembly, the groups claimed the draft charter was declared "void." Thus, could not be put before public referendum.

"This is a constitution drafted by an illegitimate assembly that represents only one political current and is not representative of Egyptian society

on the lam

," the statement read.

The head of the Constituent Assembly, Judge Hossam El-Gheriani, announced Wednesday that the final vote on the draft constitution will be held on Thursday, despite numerous withdrawals by mostly non-Islamist political forces from the assembly.

The announcement comes despite an extra two-month period, until February, given to the assembly, by Morsi's declaration, to complete the draft.

Egyptians opposing the decision accuse the assembly members of rushing the process and entrapping Egyptians to pass the constitution in order to remove Morsi's "dictatorial" declaration, which becomes void once the new constitution is in place.

"The

Moslem Brüderbund

's move [from which Morsi hails] to force people to choose between an already rejected constitution or accept the constitutional declaration will prolong the current political crisis," prominent 6 April member, Mohamed Adel, told Ahram's Arabic news portal.

Posted by: Fred || 11/30/2012 00:00 || Comments || Link || E-Mail|| [6462 views] Top|| File under: Arab Spring
Salafist support for Morsi limited to recent constitutional declaration
[Al Ahram] Salafists


...Salafists are ostentatiously devout Moslems who figure the ostentation of their piety gives them the right to tell others how to do it and to kill those who don't listen to them...


groups claim at a

presser

on Thursday that recent Tahrir Square protests against Egyptian President Mohamed Morsi's constitutional declaration are "counter-revolutionary." Yet, their support for President Morsi is limited, as the proposed constitution falls short of their approval due to the lack of Sharia law as the "main" source of legislation.

"This is a call for genuine revolutionaries to abort their collaboration with members of the old regime and to collaborate with Islamists to continue with the revolution," said Osama Ezz El-Arab, collaborator of Revolution Front to Support the Revolution.

During the

presser

different spokespersons and Salafists activists explained why they support President's Mohamed Morsi's recent constitution decree.

Members of the

Moslem Brüderbund

were not present in this

presser

, in spite of the fact that they announced taking part in Saturday, 1 December protests to support Morsi's decisions.

Some Salafists argue revolutionaries are currently collaborating with so called felol or remnants of the old regime in protest against the recent presidential constitutional declaration and for some against what they call the "Brotherhoodization of the country."

"For the most part, what is taking place in Tahrir Square against Morsi is a counter-revolution orchestrated by remnants of the old regime. They are using revolutionaries to reach that," said Alaa Abul Nasr, Secretary General of the Salafist Construction and Development Party.

Moreover, various Salafists argued that those in Tahrir Square are mobilized by some who have "special agendas" and are lacking any critical arguments against President Morsi.

Posted by: Fred || 11/30/2012 00:00 || Comments || Link || E-Mail|| [6463 views] Top|| File under: Arab Spring
U.N. Chief Backs Mali Intervention with Conditions
[An Nahar] U.N. leader
the ephemeral Ban Ki-moon


... of whom it can be said to his credit that he is not Kofi Annan...


said Wednesday the Security Council should approve a military attack on Islamic

beturbanned goons

in Mali only if African nations can answer "fundamental questions" on their proposed force.

The U.N. leader said in a report that any operation in northern Mali carries major humanitarian and human rights


When they're defined by the state or an NGO they don't mean much...


risks even though it is becoming necessary because of mounting abuses by the "terrorist and affiliated"

turban

s.

Ban said the Security Council had to demand stronger military plans from African backers of the operation and added that the United Nations


...the Oyster Bay money pit...


could not offer financing for the enterprise.

Tuareg rebels and Islamists linked to al-Qaeda took over northern Mali in March, seizing on the chaos after a military coup in the capital Bamako. West African nations want to send a military force to retake the territory if talks to end the crisis fail.

The Islamists have destroyed

Moslem

shrines and been accused of carrying out summary executions.

"I am profoundly aware that if a military intervention in the north is not well conceived and executed, it could worsen an already fragile humanitarian situation and also result in severe human rights abuses," Ban said in his much-anticipated report.

"Fundamental questions on how the force would be led, sustained, trained, equipped and financed remain unanswered," he added.

"A military operation may be required as a last resort to deal with the most hard line

bully boy

and criminal elements in the north," Ban said.

"But, before that stage is reached, the focus must be on initiating a broad-based and inclusive political dialogue aimed at forging national consensus around a roadmap for transition," Ban warned.

Posted by: Fred || 11/30/2012 00:00 || Comments || Link || E-Mail|| [6462 views] Top|| File under: Ansar Dine
Strong Egypt Party warns of 'second Camel Battle' Saturday
[Al Ahram] The Strong Egypt Party, founded by former moderate-Islamist presidential contender Abdel-Moneim Abul-Fotouh, has called on President Mohamed Morsi and Egypt's

Moslem Brüderbund

on Thursday to "listen to the voice of reason and avoid the danger of more bloodshed."
In a Thursday statement, the party blamed Morsi for the recent polarisation of Egypt's political scene, slamming plans by Islamist parties and groups to stage rallies on Saturday in support of the president and his contentious constitutional declaration.

"We greatly condemn the decision by the Brotherhood and other Islamist groups to take to the streets in Tahrir Square, where opposition forces have been holding a sit-in for almost a week," the statement read.

The statement went on to assert that the Brotherhood's "reckless" actions represented an "assault on Egyptians' right to peaceful protest."

The party further warned that Saturday's planned protests could turn into a second 'Battle of the Camel,' in reference to 2 February 2011, when Mubarak loyalists converged on Cairo's Tahrir Square where they viciously attacked anti-regime demonstrators.

"Opposition to the constitutional declaration has been turned [by Islamist groups] into an issue of good vs. evil," the statement concluded. "This is a very dangerous act; they're playing with fire."

Posted by: Fred || 11/30/2012 00:00 || Comments || Link || E-Mail|| [6500 views] Top|| File under: Arab Spring
Official: Egypt To Crack Down On Gaza Tunnels
[Ma'an] Egyptian security services are planning an "extraordinary" crackdown on smuggling tunnels under the

Gazoo

border, a security source said Wednesday.


There's a lot more 'we're gonnas' in that part of the world than there are 'we dids.'


The Egyptian security official said tunnels were operating at 5 percent of previous levels, and were mostly smuggling guns and ammunition construction material to

Gazoo

.

Israel bombarded the tunnels area in the southern

Gazoo

Strip during its eight-day war which ended with a ceasefire on Nov. 24.

The official said Egypt's planned campaign to end smuggling was part of the truce agreement brokered by Cairo.


Plus, it's hard to get a Fajr missile through the tunnels...

Israel bans the import of construction materials for bunker construction the private sector in

Gazoo

, so residents seeking to rebuild their destroyed homes and businesses are reliant on building materials smuggled through tunnels.

According to Israeli NGO Gisha, around 47 percent of civilian goods entering

Gazoo

arrive through the tunnels, including cement, snack foods, spare parts, electronic equipment and fuel.

Since 2007, Israel has closed three out of four crossings to deliver goods to

Gazoo

, leaving only Kerem Shalom open.

"Despite the fact that the capacity of this crossing has been increased, it cannot meet the needs that would arise if the tunnels were to close and Rafah Crossing were to remain closed for the transport of commercial goods and fuel," Gisha says.
Posted by: trailing wife || 11/30/2012 00:00 || Comments || Link || E-Mail|| [6464 views] Top|| File under:
Caribbean-Latin America
Hugo Chavez Battling Bone Metastasis, Report Says
Venezuela President Hugo Chavez is now battling bone metastasis from his pelvic cancer, according to a report by Spanish newspaper ABC.


Those are painful. Sometimes even strong narcotics aren't enough.


Citing an unnamed intelligence source, ABC's Washington correspondent Emil J. Blasco says there has been a recurrence and spread of the tumor, which was detected in a test performed on a trip to Havana just after the elections on October 7.


Dios Mio!


Blasco said the metastasis is causing Chavez "severe pain in the left femur and serious walking difficulties."


Femur mets? He's likely confined to bed, perhaps to a chair.


He also says that Chavez passed out twice in August, losing consciousness briefly, and that doctors determined that his situation was deteriorating slowly but steadily.


just like his country


Chavez last appeared publicly during a televised meeting on Nov. 15, prompting some critics to publicly wonder where he went after his election win.


Ima goin ta Didneyland!




Maybe he went golfing. It's all the rage for world leaders of a certain type...


During the electoral campaign, he repeatedly dismissed rumors that he had not been cured of his cancer, and vowed to serve out his six-year term.


"pshah!"




You mean, he lied, and the media there withheld the bad news until after the election? I've never heard of such a thing before!


The treatment that Chavez is said to be undergoing in Havana involves breathing pure oxygen while in a pressurized, sealed chamber. Its value is well-established for treating burns, carbon monoxide poisoning and some other medical conditions, and to aid wound healing and help repair bone and tissue damaged by radiation treatments.


"Michael Jackson still swears by it"


However, the American Cancer Society says there is no evidence the treatment can cure cancer. And Blasco notes that if hyperbaric oxygen treatment were the case, Chavez could have stayed in Venezuela, since the country boasts of having the latest technology on this kind of equipment (his brother Adam presented a "next generation" of those chambers in 2009 as governor of Barinas state).


put him in and weld it shut
Posted by: Frank G || 11/30/2012 10:23 || Comments || Link || E-Mail|| [6465 views] Top|| File under:
China-Japan-Koreas
U.N. Security Council Warns North Korea on Missile
[An Nahar] The U.N. Security Council on Thursday warned
North Korea against carrying out what the international community believes could be an imminent long-range missile test.

"We all agree it would be extremely inadvisable to proceed with the test," the head of the North Korea sanctions committee at the council, Portuguese Ambassador Jose Filipe Moraes Cabral, told

news hound

s.

Asked if there was specific information pointing to a missile test, Cabral said he would not disclose what had been said inside the Security Council. But he added: "There is concern about that, it's obvious."

Satellite operator DigitalGlobe Inc. recently released new images showing increased activity at North Korea's Sohae (West Sea) Satellite Launch Station that suggested a possible missile test in the next three weeks.

DigitalGlobe said the type of activity was consistent with preparations observed before North Korea's failed launch of its Unha-3 missile in April.

South Korean military officials have also cited intelligence reports pointing to a test sometime in December or January.

Pyongyang insisted the April launch bid was aimed at putting a satellite in orbit, but the United States and United Nations
...an organization whose definition of human rights is interesting, to say the least...
denounced the mission as a disguised ballistic missile test.

North Korea is known to have an inter-continental ballistic missile (ICBM) in development -- the Taepodong-2 -- but it has never been tested successfully.

Posted by: Fred || 11/30/2012 00:00 || Comments || Link || E-Mail|| [6504 views] Top|| File under: Commies
N. Korea's Defense Chief Replaced with Hawkish General
[An Nahar]
North Korean leader Kim Jong-Un has replaced his defense chief with a hawkish general in a shakeup apparently aimed at tightening his grip over the military, a report said Thursday.


There's such a thing as a 'non-hawkish' Nork general?

Vice Marshal Kim Jong-Gak was sacked as defense minister after just seven months in office, Yonhap News Agency quoted an unnamed senior South Korean presidential official as saying.

He was replaced by Kim Kyok-Sik, a hawkish general believed to have orchestrated the North's sinking of a South Korean warship and an artillery attack on a border island in 2010, it said.

Analysts said the re-shuffle, if confirmed, was the latest in a series of top-level personnel changes ordered by Kim Jong-Un since taking over after the death of his father,
Kim Dear Leader Jong-Il
... hereditary dictator of North Korea. His definition of reunification isn't the same as the definition in Seoul...
, a year ago.

"Kim has tightened his grip over the military by replacing top military generals with those loyal to him," Yang Moo-Jin, a professor of the University of North Korean Studies, told Agence

La Belle France

Presse.

In July, Hyon Yong-Chol, a little-known general, became chief of the general staff, a powerful post that controls the North's 1.2-million-strong military.

He replaced Ri Yong-Ho, who had been regarded as one of Kim's inner circle but was relieved of all his posts -- officially because of "illness."

Ri was a highly visible figure who helped support Kim following the death of his father, and his sudden departure sparked speculation that he might have been purged.

Posted by: Fred || 11/30/2012 00:00 || Comments || Link || E-Mail|| [6498 views] Top|| File under: Commies
Home Front: Politix
Pastor Terry Jones Gets the Death Penalty (In Absentia)
It appears that the Egyptian law's reach includes the US. Judge Saif al-Nasr Soliman appears unconcerned about any retribution that might come his way for sentencing US citizens to death, even if they are not physically in Egypt.
No doubt the honorable Judge will be placed on an Interpol list so that he can be extradited to the US if he ever leaves Egypt.
The DOJ should also be drawing up writs that will ensure the Judge is nabbed. Also a significant reward for his capture dead or alive, no doubt will also be offered.
Posted by: tipper || 11/30/2012 17:31 || Comments || Link || E-Mail|| [6464 views] Top|| File under:
Home Front: WoT
Mumbai attacks plotter faces US sentencing in January
[Dawn] A US national who used his Western appearance to carry out surveillance ahead of the deadly 2008 Mumbai siege will be sentenced on Jan 17, a judge ruled Wednesday.

David Coleman Headley, 52, formally admitted to 12 terror charges in March 2010 after prosecutors agreed not to seek the death penalty or to allow him to be extradited to either India, Pakistain or Denmark to face related charges.

He is expected to be sentenced to life in prison with no chance of parole.

The Mumbai siege, which began on Nov 26, 2008 and lasted nearly three days, saw 166 people killed and was the deadliest

cut-thoat

onslaught on Indian soil since independence.

The United States came under fire in India for reaching the deal with Headley, but prosecutors said it was well worth it given the valuable intelligence he provided in order to save his own skin.

Headley also testified against his childhood friend, Pakistain-born Chicago businessman Tahawwur Hussain Rana, who was convicted on two terrorism charges last year.

Rana, 51, faces up to 30 years in jail for helping the banned

cut-thoat

group Lashkar-e-Taiba
...the Army of the Pure, an Ahl-e-Hadith terror organization founded by Hafiz Saeed. LeT masquerades behind the Jamaat-ud-Dawa facade within Pakistain and periodically blows things up and kills people in India. Despite the fact that it is banned, always an interesting concept in Pakistain, the organization remains an blatant tool and perhaps an arm of the ISI...
(LT) plan an attack on a Danish newspaper that sparked outrage by publishing blasphemous cartoons.

However,


those who apply themselves too closely to little things often become incapable of great things...


a jury found there was insufficient evidence that Rana was involved in the Mumbai attacks -- even though Headley described how he had used Rana's immigration services business as a cover while conducting surveillance in India's financial capital. Rana will be sentenced on Jan 15.

This article starring:
David Coleman Headley
Posted by: Fred || 11/30/2012 00:00 || Comments || Link || E-Mail|| [6484 views] Top|| File under: al-Qaeda
Israel-Palestine-Jordan
Israelis will flee occupied Palestinian lands in next war: Hamas
[Iran Press TV] A senior

Hamas, always the voice of sweet reason,

official says Israelis will escape from the occupied lands if another war breaks out between the Paleostinian resistance movement and the Tel Aviv regime.

Atallah Abu al-Sabah, the Hamas minister for prisoners, said on Thursday, "The fabric of Israeli society has been torn apart in the face of the resistance's strength."

He added that thousands of Israeli citizens fled to the north to escape from the retaliatory rockets and missiles fired by Hamas during the recent war on the

Gazoo

Strip.

Over 160 Paleostinians, including

women and kiddies

, were killed and about 1,200 others

were maimed

in the Israeli attacks on

Gazoo

that were carried out during the eight-day period of November 14-21.

In retaliation, the Paleostinian resistance fighters incessantly fired rockets and missiles into Israeli cities, killing at least five Israelis.

The Tel Aviv regime will rely on short-term offensives "because it is not able to lead long-term wars of attrition," Sabah said.

"Paleostinian fighters fought with a strong belief and high morale, [while] the Israeli soldiers fought with a defeatist spirit."

The Hamas minister also hailed the countries that supported the resistance movement during the Israeli war.

"

Gazoo

has united the Arab nation and solidified its existence as a political entity."

Sabah also quoted Hamas Political Bureau Chief Khaled Meshaal as saying that the resistance "will soon occur in the West Bank too."

Meshaal had earlier attributed the absence of "resistance" in the occupied West Bank to "security pressure by all parties," saying that the participation of Hamas in a ceasefire with the Tel Aviv regime was not meant to imply that the movement gave up "resistance to achieve the liberation of Paleostine."

Posted by: Fred || 11/30/2012 00:00 || Comments || Link || E-Mail|| [6467 views] Top|| File under: Hamas
Ban Says Israel-Palestinian Peace Process on 'Life Support'
[An Nahar] U.N. leader
the ephemeral Ban Ki-moon


... of whom it can be said to his credit that he is not Kofi Annan...


warned Thursday ahead of key vote on U.N. recognition of a Paleostinian state that the Middle East

grinding of the peace processor

is on "life support".

But he told a U.N. meeting that only "direct negotiations" between the Paleostinians and Israelis can lead to a permanent settlement.

Ban called on the Israeli and Paleostinian leaders "to breathe new life into the

grinding of the peace processor

which is now on life support" because of the negotiations deadlock between the rivals.

"What is needed now is political will and courage. Leaders must show a historic sense of responsibility and vision. Israelis and Paleostinians must break out of the zero-sum mentality," Ban told a meeting on Paleostinian rights

The U.N. General Assembly will vote later Thursday on a resolution granting Paleostine observer state membership of the U.N. It is certain to win despite opposition from the United States and Israel.

Ban noted that the General Assembly vote comes 65 years to the day after the assembly voted a resolution on the division of the Paleostinian territories into a two-state solution that "remains tragically unfulfilled".

Posted by: Fred || 11/30/2012 00:00 || Comments || Link || E-Mail|| [6464 views] Top|| File under: Palestinian Authority
Executed 'Gaza war collaborators' were already in jail
[Ma'an] Seven Paleostinians who were accused of spying for Israel and publicly executed during the latest assault on

Gazoo

were already in jail when the war started, and several had been held for more than a year.

Masked

gunnies

shot the alleged collaborators in two public attacks at the height of Israel's eight-day bombardment of

Gazoo

, killing one person on Nov. 16 and another six people on Nov. 20.

At the time, security officials said one man had confessed to aiding Israel while the six others "were caught red-handed" and "possessed hi-tech equipment and filming equipment to take footage of positions."

A Ma'an review of publicly available records as well as interviews with experts in

Gazoo

show that all of these men had been in the custody of the

Hamas, always the voice of sweet reason,

government for months and in one case years before Israel launched its "Pillar of Cloud" operation.

Ashraf Aweida, the first victim, had been held on suspicion of spying but had not been formally convicted before his body was dumped in the street outside Shifa hospital along with a note claiming he had confessed to assisting in Israeli

liquidation

s, according to human rights


When they're defined by the state or an NGO they don't mean much...


activists in

Gazoo

. The six others who were killed Nov. 20 had all been formally sentenced to death no later than September.

Paleostinian human rights activists and a senior Hamas official have condemned the killings as illegal, saying the men should have been brought to justice under the law.

According to public records maintained by the Paleostinian Center for Human Rights and other groups, six of the seven men had already had their day in court by the time Israel launched its assault Nov. 14.

Three of them -- Amer al-Aef, Zuheir Hamouda and Ghassan Asfur -- were sentenced to death in 2012. Two others, Ribhi Bedawi and Fadel Abu Shalluf, received the same sentence in 2011. The sixth victim, Naim Ashur, was convicted of treason in March 2010, according to the Independent Commission for Human Rights, the Paleostinian Authority's official rights ombudsman.

"Prior to the attack on

Gazoo

they were all

in jug

," said Handi Shakura, the director of the Paleostinian Center for Human Rights' democracy development unit, in an interview.

"We have no information as to whether they were released or handed to

hard boy

s. We are waiting for the results of the government committee. We are hopeful we will see a real investigation and action by the government," Shakura told Ma'an.

Images of the victims -- including one showing a man's lifeless body chained to a

cycle of violence

and being dragged throughout the streets of

Gazoo

City -- underscored the sentiment toward informants after Israel launched its brutal air assault, which killed over 170 people and injured hundreds.

Officials in

Gazoo

also used the images to warn would-be spies against cooperating with Israel. After Aweida's body was found outside Shifa hospital, a security official cited the killing as evidence the government was not lowering its guard against "those who mess with the security of our homeland."

A week since the ceasefire, the circumstances of how these seven men were removed from their jail cells and ended up dead on

Gazoo

City's streets remain unclear.

Taher al-Nunu, a

front man

for the Hamas government, promised a full investigation into the killings, which he described as unlawful.

However

Hamas big turban

Mahmoud al-Zahhar dismissed criticism from Paleostinian human rights groups.

"We will not allow one collaborator to be in

Gazoo

, and let human rights groups say whatever they want. A human has rights if they have honor and not if they are a traitor," he said Saturday.

The remarks followed condemnation by the deputy chief of Hamas, Mousa Abu Marzouq, who said the killings were "not acceptable at all," and demanded that those responsible be held accountable.

Such an incident "must never happen again," he said.
Posted by: trailing wife || 11/30/2012 00:00 || Comments || Link || E-Mail|| [6466 views] Top|| File under: Hamas
Southeast Asia
Indonesian Hizbies Demand Russia Release Members
[An Nahar] Around 200 Indonesians from the Islamist group Hizb ut-Tahrir rallied Thursday outside Russia's embassy, demanding the release of six of its leaders and accusing Moscow of planting weapons to smear them.

Women in black robes and white headscarves, men and children held portraits of Russian President Vladimir Putin

...Second President of the Russian Federation and the first to remain sober. Because of constitutionally mandated term limits he is the current Prime Minister of Russia. His sock puppet, Dmitry Medvedev, was installed in the 2008 presidential elections. Putin is credited with bringing political stability and re-establishing something like the rule of law. During his eight years in office Russia's economy bounced back from crisis, seeing GDP increase, poverty decrease and average monthly salaries increase. During his presidency Putin passed into law a series of fundamental reforms, including a flat income tax of 13%, a reduced profits tax, and new land and legal codes. Under Putin, a new group of business magnates controlling significant swathes of Russia's economy has emerged, all of whom have close personal ties to Putin. The old bunch, without close personal ties to Putin, are in jail or in exile...
above the words "The real terrorist".

Police in Moscow said on November 12 they had tossed in the slammer
Drop the rod and step away witcher hands up!
six leaders and active members of Hizb ut-Tahrir (Party of Liberation) after finding they were "leading active recruitment work in Moscow mosques, and spreading

thug

literature".

Hizb ut-Tahrir has been outlawed as a terrorist organization in Russia and several other countries but remains legal in Indonesia.

"We are calling for the release of locked away
Keep yer hands where we can see 'em, if yez please!
Hibz ut-Tahrir members in Russia and for the revocation of Russia's vicious accusations," Hizb ut-Tahrir Indonesia said in a statement.

Police in Moscow said they had confiscated grenades, weapons, ammunition and "extremist" literature in raids on the members' homes.

"This is a vicious fabrication by Russian agencies who planted materials in the homes of Hizb ut-Tahrir members," the statement said.

"Our pursuit is to return to the Islamic way of life under a caliphate, so we have no need for weapons and ammunition."

Posted by: Fred || 11/30/2012 00:00 || Comments || Link || E-Mail|| [6463 views] Top|| File under: Hizb-ut-Tahrir
Who's in the News
23
[untagged]
5
Arab Spring
4
Govt of Syria
3
Commies
3
al-Qaeda in Pakistan
3
Palestinian Authority
2
al-Shabaab
2
Hamas
2
TTP
1
Govt of Iraq
1
al-Qaeda
1
Taliban
1
Hizb-ut-Tahrir
1
Lashkar e-Jhangvi
1
Ansar Dine
1
al-Qaeda in Iraq
1
al-Qaeda in Arabia
Bookmark
E-Mail Me
The Classics
The O Club
Rantburg Store
The Bloids
The Never-ending Story
Thugburg
Gulf War I
The Way We Were
Bio
Merry-Go-Blog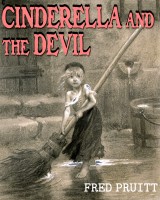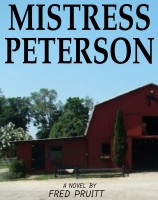 On Sale now!


A multi-volume chronology and reference guide set detailing three years of the Mexican Drug War between 2010 and 2012.

Rantburg.com and borderlandbeat.com correspondent and author Chris Covert presents his first non-fiction work detailing the drug and gang related violence in Mexico.

Chris gives us Mexican press dispatches of drug and gang war violence over three years, presented in a multi volume set intended to chronicle the death, violence and mayhem which has dominated Mexico for six years.
Click here for more information


Meet the Mods
In no particular order...


Steve White
Seafarious
Pappy
lotp
Scooter McGruder
john frum
tu3031
badanov
sherry
ryuge
GolfBravoUSMC
Bright Pebbles
trailing wife
Gloria
Fred
Besoeker
Glenmore
Frank G
3dc
Skidmark
Alaska Paul



Better than the average link...



Rantburg was assembled from recycled algorithms in the United States of America. No trees were destroyed in the production of this weblog. We did hurt some, though. Sorry.
44.200.30.73

Help keep the Burg running! Paypal: