Afghanistan
Afghan commander feels vulnerable as U.S. forces leave
[USA Today] The war in Afghanistan has changed. The Afghan forces are doing most of the fighting and taking a larger share of the casualties, as U.S. forces withdraw. But Afghanistan's military remains dependent on Americans for medical evacuation helicopters, surveillance and equipment to counter

roadside kaboom

s. Afghan commanders worry the withdrawal of American forces will leave them vulnerable.

The Taliban remain weakened, but still capable of attacks. They are increasingly targeting Afghan forces. The latest reminder came early Sunday, when Taliban

jacket wallah

s attacked a joint U.S.-Afghan air base in eastern Afghanistan, leaving at least five Afghans dead.

Afghan Maj. Gen. Sayed Malouk, who commands the 215th Corps here in Helmand


...an Afghan province populated mostly by Pashtuns, adjacent to Injun country in Pak Balochistan...


province, said morale in the Afghan army is high despite the daily casualties they take. In a recent meeting, Malouk told Marine Lt. Gen. Robert Neller, who was visiting from the United States, that he appreciated the help the Americans have provided.

"But we should be honest with each other," Malouk said. Without the medevac support, many of his troops will die where they are injured and that would hurt morale, he said.

He said that already the Taliban has planted

roadside kaboom

s in areas where the United States has removed surveillance cameras, in preparation for withdrawal. The Taliban is also turning to remotely detonated bombs because its members know the Afghan forces are not equipped with jamming equipment.

The coalition strategy is to strengthen the Afghan military and police, and weaken the Taliban before most U.S. troops leave in two years.

"Our job is not to be here until you get a Taliban surrender," said Marine Maj. Gen. Charles "Mark" Gurganus, commander of Regional Command Southwest. But he said the Taliban remains weak in Helmand and

Afghan cops

have grown in size and quality.

Posted by: Fred || 12/03/2012 00:00 || Comments || Link || E-Mail|| [6472 views] Top|| File under: Taliban
Ismail Khan Impeachment Expected Monday
[Tolo News] Parliament is expected to impeach the Minister of Energy and Water Mohammad Ismail Khan on Monday after more than 50

politician

s voted in favour of his removal, the Administrative Office said Saturday.

Khan has become unpopular with the

politician

s after publically calling last month for the former mujahedeen figures to take up arms and join the private army of the Jihadi Council he leads.

The Administrative Office said that 55 parliamentarians have signed in favour of impeaching Khan and in their written reasons for doing so, the main one precisely being his private milita plan.

"Fifty-five MPs sent their signatures to the Administrative Office. The subject was discussed in a meeting... and it was specified that [Parliament will] impeach him on Monday," Deputy Secretary Mohammad Farhad Azimi said.

Other reasons cited were a lack of development plans for electricity to some parts of country, slow process in construction and reconstruction of hyrdo-electric dams and the budget expenditure of the ministry.

Some parliamentarians said that the lower house has the legal right to impeach government ministers but feared government meddling.

"Some of the influential people and ministers threaten representatives by phone call to take back their signatures and give up the decision," Kabul parliamentarian Nazifa Zakee said.

"The House of Representatives has the right to impeach some ineffective ministers but the government improperly interferes in the House," Kunar parliamentarian Wazhma Safee said.

Others said the reasons for the impeachment were incorrect.

"The reasons for Ismail Khan's impeachment by the House are meaningless -- every minister has the right to have some meetings with the Mujahedeen," Ghour parliamentarian Sima Joinda said.

Khan has said that his reasons for forming the militia outside of the national security forces is to help secure the country where NATO


...the North Atlantic Treaty Organization. It's headquartered in Belgium. That sez it all....


has failed.

Posted by: Fred || 12/03/2012 00:00 || Comments || Link || E-Mail|| [6459 views] Top|| File under:
Rights group calls on Morsi to help 'lift siege' on Cairo court
[Al Ahram] The Egyptian Organisation for Human Rights (EOHR) has expressed deep concern after hundreds of supporters of President Morsi forced the High Constitutional Court to halt its work on Sunday.

Protesters starting congregating late Saturday outside the court in the Cairo suburb of Maadi. They demanded the court delay its verdicts on the constitutionality of the Shura Council (upper house of parliament) and the Constituent Assembly, which were expected on Sunday.

This show of force took place after President Morsi on Saturday accepted the draft constitution and announced it would be put to a referendum on 15 December.

In response to the protest, the court said it would indefinitely halt all of its activities and postpone its sessions until a later date.

Hafez Abou Seada, the head of the EOHR, an independent non-governmental organization, called on President Morsi to immediately intervene to "lift the siege" on the court.

On 22 November, President Mohamed Morsi issued a controversial constitutional declaration making the two bodies immune from dissolution and protecting his decisions from judicial appeal. He mentioned, however, that the declaration was a temporary measure to purge the judiciary of remnants of the Mubarak regime.

The government should "maintain the separation of powers in order to protect the rule of law," Abou Seada said.

In a statement released Sunday, the EOHR said one of the principles of judicial independence was non-interference in the judiciary's work. The "disabling of the court [by the president's declaration] in this way is a crime against the rule of law," it added.

The constitutionality of the Shura Council and the Constituent Assembly are being investigated by the HCC after Egypt's parliamentary elections law was ruled unconstitutional.

The HCC had earlier ruled against the constitutionality of the lower house of parliament, leading to its dissolution.

Posted by: Fred || 12/03/2012 00:00 || Comments || Link || E-Mail|| [6458 views] Top|| File under: Arab Spring
Egypt Constitutional Court postpones all sessions indefinitely
The High Constitutional Court (HCC) declared on Sunday it will freeze all its sessions indefinitely in protest of pressure exerted upon it by supporters of President Mohamed Morsi who gathered outside the court building earlier the same day.

The press statement released by the court Sunday morning condemned the "lies" circulated by the pro-Morsi protesters and their campaign to "taint the court's image" and "twist the truth".

The HCC's decision comes after it was pushed to postpone its decisions on the constitutionality of Egypt's Shura Council (upper house of parliament) and the Constituent Assembly after supporters of the president surrounded the court.

Hundreds of pro-Morsi demonstrators gathered at the HCC late Saturday as the draft constitution was officially presented to the president by the head of the constitution-drafting body, to demonstrate against the courts expected verdict on the two bodies, which could see both dissolved.

The constitutionality of the Shura Council and the constitution-drafting body are being investigated after Egypt's parliamentary elections law was ruled unconstitutional.

The HCC had earlier ruled against the constitutionality of the lower house of parliament, leading to its dissolution.

On 22 November, President Mohamed Morsi issued a controversial Constitutional Declaration making the two bodies immune to dissolution and protecting his decisions and declarations from judicial appeal.

In response the judges declared a partial strike, saying the declaration infringed upon judicial authority. The Judges Club refused to recognise the declaration and threatened not to supervise the national referendum on the constitution, which is set to take place on 15 December.
Posted by: Steve White || 12/03/2012 00:00 || Comments || Link || E-Mail|| [6457 views] Top|| File under:
Egypt opposition groups announce plans to march on presidential palace
Several Egyptian political parties and groups have issued a joint statement announcing their intention to peacefully march to the presidential palace in Cairo at 5pm on Tuesday to voice opposition to President Mohamed Morsi's recent decisions and the date that has been set for a nationwide popular referendum on Egypt's draft constitution.


Boy howdy a march. That'll show those Salafists. Oh, by the way, how are you going to deal with the Salafists with guns riding into your midst upon camels?

"The constitution project that Morsi wants to put before a referendum is in fact a project for tying down the political, civil, social and economic freedoms of Egyptians," read the statement, published on the Egyptian Popular Current's official Facebook page.

The statement went on to question the draft charter's constitutionality, stressing its rejection of the date set -- 15 December -- for the upcoming referendum.

Egypt's High Constitutional Court had been expected to issue a ruling on the constitutionality of Egypt's Constituent Assembly (which wrote the draft constitution), but the ruling was postponed indefinitely after large numbers of pro-Morsi protesters gathered outside the court's downtown headquarters on Sunday.


Intimidation works. Ask our own Chief Justice...

Groups opposed to Morsi, which have been occupying Cairo's Tahrir Square for over two weeks, accuse the president of working in the interests of the Muslim Brotherhood and its Freedom and Justice Party.

"This is a final warning to Mohamed Morsi, who was democratically elected president: his policies, which favour his party and group, will cause the dissolution of his legitimacy," read the statement.

On Saturday, despite continued protests against Morsi's recent constitutional decree, which protects the Constituent Assembly from legal challenge, the president announced that the draft constitution would be put before a nationwide referendum in two week's time.

The statement was signed by eighteen political parties and groups, including the Constitution Party, the Egyptian Social Democratic Party, the Free Egyptians Party, the National Front for Justice and Democracy, the 6 April youth movement, the Democratic Front and the Kefaya movement.

Anti-Morsi forces have threatened for several days to march on the presidential palace in Heliopolis if constitutional declaration was not withdrawn.

Veteran journalist Abdel-Halim Qandil, a fierce critic of the president, and the Mubarak regime before the revolution, has called in a tweet "on the judges, workers, and underground metro drivers to strike and to march on the presidential palace" to defeat the president's decrees.

Many judges, who are on strike against the decree, have already threatened not to monitor the referendum if the president did not rescind his decisions.

Meanwhile, shortly after the president finished his speech on Saturday night calling for a vote on the draft constitution, Mohamed El-Beltagy, the Muslim Brotherhood main operative in the Constituent Assembly, called on the opponents of the draft to fight it - if they disagreed with it - by mobilising a NO vote not to protest.

El-Beltagy, a leading member also in the Brotherhood's Freedom and Justice Party, told Ahram Online that if the opposition defeats the draft at the referendum set for 15 December, a new Constituent Assembly will be chosen via direct elections.
Posted by: Steve White || 12/03/2012 00:00 || Comments || Link || E-Mail|| [6458 views] Top|| File under:
Egypt draft charter vote 'right move for stability': Salafist leaders
Of course they'd say that, they're in charge...

President Mohamed Morsi's decision to put Egypt's draft constitution before a popular referendum is the "right move for achieving stability in Egypt," Yasser El-Borhamy, deputy head of the Salafist Calling and member of the Constituent Assembly, and Galal Morah, secretary-general of the Salafist Nour Party, told state news agency MENA on Sunday.

Morah explained that Egyptians, weary after almost two years of post-revolution political instability, had "long awaited" the president's decision to put a draft constitution to a popular vote. He went on to urge the Egyptian people to work together to achieve revolutionary goals, which include social justice, freedom and the establishment of functioning state institutions.

El-Borhamy, for his part, pointed out the "dangers posed to the national economy" if the country was left too long without a national charter. "This transitional period [i.e., the current period in which Egypt has neither a constitution nor a functioning parliament] must end," he said.

El-Borhamy went on to stress that "several months of tremendous effort" had gone into Egypt's draft constitution, which will be put before a nationwide popular referendum on 15 December.


That's less than two weeks. Wonder who is the only political party in Egypt organized to conduct an election in two weeks?

Morsi hailed the proposed national charter after the document was handed over to him by members of the Constituent Assembly (which drafted the new constitution) on Saturday.

The Salafist Nour Party, which won the second largest number of seats in Egypt's now-defunct parliament after the Muslim Brotherhood's Freedom and Justice Party, had previously announced its support for Morsi's controversial 22 November decree, which made the president's decisions impervious to challenge by the judiciary.

The party, along with the Salafist Calling and the Muslim Brotherhood, has continued to organise protests in support of Morsi's decision and the draft constitution.
Posted by: Steve White || 12/03/2012 00:00 || Comments || Link || E-Mail|| [6457 views] Top|| File under:
Africa Subsaharan
US military: Intervention in Mali now would fail
The top US military commander in Africa is warning against any premature military action in Mali, even as al-Qaida linked extremists strengthen their hold on the north.

Army Gen. Carter Ham says any military intervention done now would fail and would set the situation there back.

The African Union and United Nations are discussing the funding, troops and other assistance necessary that Ham said would play out in the coming weeks.

Ham said Boco Haram is receiving financial support, training and explosives from Al Qaida in the Islamic Mahgreb, and "the relationship goes both ways."

Ham noted that Libyan mercenaries have been sending heavy weapons into Mali. With that, he said, it's not unexpected to see militant training camps and increased terrorist recruiting efforts there.
Posted by: tipper || 12/03/2012 13:19 || Comments || Link || E-Mail|| [6457 views] Top|| File under:
Arabia
Al-Qaeda denies killing of Saudi diplomat
[Yemen Post] Qaeda has denied its responsibility for the killing of a Saudi diplomat, Khalid Al-Enizi in Sana'a on Thursday, a Yemeni newspaper quoted sources of al-Qaeda as saying.

Alyaman Alyawam Newspaper owned by the former president President-for-Life Ali Abdullah Saleh


... Saleh initially took power as a strongman of North Yemen in 1977, when disco was in flower, but he didn't invite Donna Summer to the inauguration and Blondie couldn't make it...


added that al-Qaeda paid money to kidnappers of a Saudi diplomat, Abdullah al-Khalidi, who was kidnapped last March.

It further spelt out he was kidnapped due disagreements with a Yemeni tribal family.

The Saudi Ambassador to Yemen, Ali al-Hamadan, had said that

gunnies

attempted to abduct al-Enizi, singling out that he resisted them and they killed them

shot up

him.

Yemen's security authorities offered on Wednesday $25 thousand to anyone who will give information that might lead to the arrest of the killers of a Saudi diplomat, Khalid al-Enizi.

Gunmen dressed in security force uniforms of the Central Security killed al-Eniz and his bodyguard close to his residency at the heart of the capital Sana'a.

Soddy Arabia


...a kingdom taking up the bulk of the Arabian peninsula. Its primary economic activity involves exporting oil and soaking Islamic rubes on the annual hajj pilgrimage. The country supports a large number of princes in whatcha might call princely splendor. When the oil runs out the rest of the world is going to kick sand in their national face...


, which is a major donor to their poor neighbor and hosted the signing of the deal for President Abdurabu Mansour Hadi


...the second and possibly the last president of Yemen, successor to former President-for-Life Ali Abdullah Saleh...


to take power, strongly supported Yemen in combating Al-Qaeda.

Hadi conducted an offensive against Al-Qaeda and could cleanse them from their main hideouts in Abyan
...a governorate of Yemen. The region was a base to the Aden-Abyan Islamic Army terrorist group until it dropped the name and joined al-Qaeda. Its capital is Zinjibar. In March 2011, al-Qaeda in the Arabian Peninsula declared the governate an Islamic Emirate after seizing control of the region. The New York Times fastidiously reported that those in control, while Islamic hard boyz, are not in fact al-Qaeda, but something else that looks, tastes, smells, and acts the same. Yemeni government forces launched an effort to re-establish control of the region when President-for-Life Saleh was tossed and the carnage continues...
and Shabwa governorates, but Al-Qaeda resorted to use other tactics including

liquidation

s and bombing in its war against the Yemeni government.

A Saudi diplomat, Abdullah Al-Khalidi, was kidnapped in the port city of Aden on March 28 and several video messages of al-Khalidi were posted by Al-Qaeda in which he appealed to the Saudi authorities to meet the demands of captors through releasing Al-Qaeada prisoners and pay a ransom.

Posted by: Fred || 12/03/2012 00:00 || Comments || Link || E-Mail|| [6459 views] Top|| File under: al-Qaeda in Arabia
Qatar releases 15 Iranian prisoners
Azerbaijan, Baku, Dec.2 -- 15 Iranian prisoners, whose have been detained cause of passing Iran-Qatar borders illegally, were released, Iran's ambassador in Qatar said on Sunday.

According to Mehr News Agency, Mohammad Javad Asayesh Zarchi said that prisoners were released after Iran's diplomatic negotiations with its southern neighbor. Zarchi added that some of prisoners have returned by ship and airline to the country.


Just as long as CIA and Interpol have all the biometrics...
Posted by: Steve White || 12/03/2012 00:00 || Comments || Link || E-Mail|| [6457 views] Top|| File under:
Bangladesh
JMB back: Rab claims the banned Islamist outfit regrouped
[Bangla Daily Star] Rapid Action Battalion
yesterday tossed in the calaboose
Book 'im, Mahmoud!
five top-level leaders of Jamaat-ul-Mujahideen Bangladesh
The JMB is said to be the youth front of Al Mujahideen, the parent organization that began working toward establishing Bangladesh as an Islamic state in the mid 1990s which remains obscure even today. Other organizations, such as Jama'atul Jihad, JMB, Jagrata

Mohammedan

Janata Bangladesh (JMJB), Harkat-ul-Jihad-al-Islami (HUJI), Hizbut Tawhid, Tawhidi Janata, Islami Jubo Shangha, Islami Shangha, Al Falah A'am Unnayan Shanstha and Shahadat-e al Hiqma are believed to be part of the Al Mujahideen network. The JMB at its peak was reported to contain at least 100,000 members, and an alleged 2,000-man suicide brigade, few of whom actually went kaboom!. JMB allegedly received financial assistance from individual donors in Kuwait, UAE, Bahrain, Pakistan, Saudi Arabia and Libya. Reports have claimed that funding of JMB by international NGOs like Kuwait based Society of the Revival of Islamic Heritage (RIHS) and Doulatul Kuwait, Saudi Arabia based Al Haramaine Islamic Institute and Rabita Al Alam Al Islami, Qatar Charitable Society and UAE-based Al Fuzaira and Khairul Ansar Al Khairia. The top leadership of JMB was captured in 2005 and hung in 2007, which pretty much shot their bolt.
(JMB) in the capital's Mirpur on charges of allegedly plotting to foil the ongoing war crimes trial by destabilising law and order.

The leaders of the banned

bad boy

outfit were preparing to hold a secret meeting, Rab officials said.

One of the arrestees Shaik Rahamat Ullah alias Masum, 33, is a member of Majlish-e-Sura, the highest decision making body of the JMB, Rab sources said.

The other detainees are ehsar (full-time) members Shahinuzzaman Shahin alias Shafique, 27, Amit Hossain alias Ajmeri, 26, and Shariful Islam Shohag alias Milton, 23, and gayeri ehsar (part-time) member Saidur Rahman, 40.

A senior intelligence official of the Rab told The Daily Star that JMB men regrouped, targeting to kill BNP Chairperson
Khaleda Zia
Three-term PM of Bangla, widow of deceased dictator Ziaur Rahman, head of the Bangla Nationalist Party, an apparent magnet for corruption ...
, Prime Minister Sheikh Hasina

...Bangla dynastic politician and current Prime Minister of Bangladesh. She has been the President of the Bangla Awami League since 1981. She is the eldest of five children of Sheikh Mujibur Rahman, the founding father of Bangladesh. Her party defeated the BNP-led Four-Party Alliance in the 2008 parliamentary elections. She has once before held the office, from 1996 to 2001, when she was defeated in a landslide...
, Awami League leader Suranjit Sengupta and Foreign Minister Dipu Moni.

A good number of books, leaflets, CDs and pen drives containing the party's organizational directives were seized from the possessions of five arrestees.

During a press briefing at Rab headquarters, its Legal and Media Wing Director Captain M Sohail said the leaders of the banned
...the word banned seems to have a different meaning in Pakistain than it does in most other places. Or maybe it simply lacks any meaning at all...
organization have been getting together under the umbrella of some religion-based political parties.

"In collaboration with these parties, the outfit members are trying to destabilise law and order, aiming to foil the war crimes trial and save war criminals," he said.

"Besides, JMB leaders and leaders of the like-minded organizations have targeted some top ranking leaders of the two major political parties," Sohail told

news hound

s.

The

bad boy

outfit has targeted to recruit Rohingyas in Myanmar to conduct

bad boy

activities, Capt Sohail said adding that JMB men were trying to keep contacts with the placed in durance vile
Drop the rod and step away witcher hands up!
war criminals.

Rab officials said Sura member Masum, who hails from Narayanganj, had been working as the second man to JMB's chief Sohel Mahfuz, who is now hiding in India.

"As per the directives of Mahfuz, Masum came to Bangladesh on November 10 from India through a border point in Rajshahi," said a Rab source.

Masum was convicted to 17 years' imprisonment in an arms case in addition to six years in an explosives case. He is also accused in several other cases, including a robbery in a Brac office at Gopalganj in 2005.

After he came out of prison on a High Court bail in 2011, he had fled to India.

Ehsar members Shahinuzzaman is the chief of Khulna district JMB, Shariful of Satkhira district JMB while Amit Hossain is the finance secretary of the banned outfit.

Posted by: Fred || 12/03/2012 00:00 || Comments || Link || E-Mail|| [6459 views] Top|| File under: Jamaat-ul-Mujahideen Bangladesh
China-Japan-Koreas
Japan threatens to shoot down North Korean rocket
[ABC.Net.AU] Japan is threatening to shoot down a
North Korean rocket that Pyongyang says it could launch next week.

Kim Pudge Jong-un


...the hereditary potentate of North Korea...


's regime insists the rocket, which it says will fly south over the Philippines and Australia and into orbit, is carrying a communications satellite.

But the United States, South Korea and Japan all say that the launch is really a ballistic missile test, with North Korea trying to master the technology to fire long-range missiles capable of one day carrying a nuclear warhead.

The last North Korean rocket launch ended in ignominy in April, when the rocket broke up and splashed into the Yellow Sea just a minute or so after take-off. After that debacle, there were rumours throughout Pyongyang that a couple of rocket scientists had disappeared.

Japan's prime minister Yoshihiko Noda is threatening to shoot down the next rocket if it manages to stay airborne and threaten Japanese territory.

"The defence minister has today issued orders to prepare for the interception and defence against ballistic missiles," he said. "If they do indeed go ahead with the launch, then it is indeed very regrettable.

"Not only our country, but the entire international community must take strong measures to deal with this."

The launch window runs for 12 days from next Monday - a period in which South Korean voters will be going to the polls to elect a new president.
Posted by: Fred || 12/03/2012 00:00 || Comments || Link || E-Mail|| [6472 views] Top|| File under: Commies
Report: Iran Stations Defence Staff At North Korea Military Site
[Ynet] Iran has stationed defence staff in

North Korea

since late October apparently to strengthen cooperation in missile and nuclear development, Japan's Kyodo News agency reported on Sunday, citing a Western diplomatic source.

The report came as North Korea said on Saturday it would carry out its second rocket launch of 2012 between December 10 and December 22, near the first anniversary of the death of young leader Kim Pudge Jong-un


...the hereditary potentate of North Korea...


's father.
Posted by: trailing wife || 12/03/2012 00:00 || Comments || Link || E-Mail|| [6457 views] Top|| File under:
Home Front: Politix
DIA sending hundreds more spies overseas
The Pentagon will send hundreds of additional spies overseas as part of an ambitious plan to assemble an espionage network that rivals the CIA in size, U.S. officials said.

The project is aimed at transforming the Defense Intelligence Agency, which has been dominated for the past decade by the demands of two wars, into a spy service focused on emerging threats and more closely aligned with the CIA and elite military commando units
Posted by: tipper || 12/03/2012 01:47 || Comments || Link || E-Mail|| [6475 views] Top|| File under:
Home Front: WoT
Susan Rice: Benghazi 2012, Tanzania and Kenya 1998
A mission attacked after warnings, Americans killed after security requests were denied, and a diplomat went on TV to explain it all - our current U.N. ambassador, after embassy bombings in [Tanzania and Kenya] in1998.

'What troubles me so much is the Benghazi attack in many ways echoes the attacks on both embassies in 1998, when Susan Rice


...who will never be known as another John Bolton, or even Hillary Clinton-lite...

was head of the African region for our State Department," Sen. Susan Collins, R-Maine, said Wednesday after two hours with our U.N. ambassador. "In both cases, the ambassador begged for additional security." Surely, Collins added, "given her position ... she had to be aware of the general threat assessment and the ambassadors' repeated requests for more security ... (h)er actions -- and whether or not lessons were learned from the 1998 attacks on our embassies in Africa -- are important questions."

In both cases, Susan Rice was involved more than she would like to admit.

In the spring of 1998, Prudence Bushnell, the U.S. ambassador to Kenya, sent an emotional letter to Secretary of State Madeleine Albright begging for a more secure embassy in the face of mounting terrorist threats and a warning that she was the target of an assassination plot. The State Department had repeatedly denied her request, citing a lack of money. But that kind of response, she wrote Albright, was "endangering the lives of embassy personnel." A matter of months later, on Aug. 7, 1998, the American embassies in Tanzania and Kenya were simultaneously attacked with car bombs. In Kenya, 12 American diplomats and more than 200 Africans were killed. And Susan Rice went on TV to explain it all.

Within 24 hours, Rice, then assistant secretary of state for African affairs, went on PBS as spokesperson for the administration -- just as she was regarding Benghazi on five Sunday talk shows on Sept. 16, 2012. Then, as now, she worked for a Clinton. Also then, as now, she went on TV to claim, falsely, that we "maintain a high degree of security at all of our embassies at all times" and that we "had no telephone warning or call of any sort like that, that might have alerted either embassy just prior to the blast."

Eerie similarities between Benghazi and Nairobi are many. A review of the attacks showed the CIA repeatedly told State Department officials in Washington and in the Kenya embassy that there was an active terrorist cell in Kenya connected to Osama bin Laden, who masterminded the attack. The CIA and FBI investigated at least three terrorist threats in Nairobi in the year before the bombing. Gen. Anthony Zinni, commander of the U.S. Central Command, had visited Nairobi on his own and warned that the Nairobi embassy was an easy and tempting target for terrorists.

We're still waiting for some real answers. One thing is clear -- Susan Rice is unqualified to be secretary of state.
Posted by: Pappy || 12/03/2012 00:00 || Comments || Link || E-Mail|| [6471 views] Top|| File under:
India-Pakistan
Motorcycles and mobile phones becoming tools for terrorists: Malik
[Dawn] Federal Interior Minister Rehman Malik


Pak politician, Interior Minister under the Gilani government. Malik is a former Federal Investigation Agency (FIA) intelligence officer who rose to head the FIA during Benazir Bhutto's second tenure. Malik was tossed from his FIA job in 1998 after documenting the breath-taking corruption of the Sharif family. By unhappy coincidence Nawaz Sharif became PM at just that moment and Malik moved to London one step ahead of the button men. He had to give up the interior ministry job because he held dual Brit citizenship.


said on Sunday that all the mobile phone companies are bound to adopt a biometric data system within three months in order to sell cellphone SIMs in the country.

No mobile phone SIM will be sold by any unconcerned person or at shops in future, he said adding that a law would shortly be introduced in this regard.

Talking to the media in Okara, Punjab on Sunday, Malik said that

cycle of violence

s and mobile phones have become tools for the

hard boyz

and that's why the government has been imposing bans on them for a while to ensure the safety of people.

To a question, Malik said carrying out operation against banned outfits in Punjab is the responsibility of the provincial government and the federal government was prepared to extend cooperation if the provincial government decided to do so.

To another question, the minister said that Bloody Karachi


...formerly the capital of Pakistain, now merely its most important port and financial center. It may be the largest city in the world, with a population of 18 million, most of whom hate each other and many of whom are armed and dangerous...


is the financial hub of the country and cannot be left at the mercy of

myrmidon

s. The government is serious in maintaining peace in

Bloody Karachi

and the Army could be called in too if needed.

He said Quetta and

Bloody Karachi

are being targeted by the

myrmidon

s as both cities have a big role in the economy of Pakistain.

Posted by: Fred || 12/03/2012 00:00 || Comments || Link || E-Mail|| [6459 views] Top|| File under: Govt of Pakistan
Reports of foiled terror bid in Quetta turn out false
[Dawn] The reports of a major terror bid foiled by security forces in Quetta turned out to be false after the recovered material was identified as harmless potassium chloride, DawnNews reported.

Security forces had earlier announced that a bid to smuggle a huge quantity of explosives into the

bustling provincial capital

was foiled early on Sunday.

The material previously reported as explosives turned out to be urea which has no link with bomb making, according to DawnNews.

Other household items including shoes, pulses and blankets were recovered among the items falsely reported as explosives.

According to an FC official, Captain Jauhar, security personnel had acted upon receiving a tip-off regarding suspected

snuffies

entering the city and intercepted a bus coming from Mastung.

Security forces had claimed to have recovered six to seven thousand kilograms of explosives upon conducting a search of the vehicle.

Five suspects were also taken into custody who were shifted to Qazi's guesthouse an undisclosed location for further questioning.

Posted by: Fred || 12/03/2012 00:00 || Comments || Link || E-Mail|| [6458 views] Top|| File under:
Kickbacks in arms inspection: army sacks four officers
[Dawn] In September, a colonel and three majors were sacked from military service after it emerged that they had accepted kickbacks while inspecting arms purchased by the Khyber-Pakhtunkhwa


... formerly NWFP, still Terrorism Central...


government for the police in 2010.

The sacked officers are alleged to have accepted Rs11 million from a contractor to give a clean bill of health to weapons, ammunition, bullet-proof jackets and bullet-proof helmets which were then supplied to the Khyber-Pakhtunkhwa police department.

The story emerged when the former officers -- Colonel Iftikhar Ahmed Malik, Major Awais Chaudhry, Major Tabassum Daud and Major Khurram Sheikh -- who were sacked by the army on Sept 24 this year, approached the court.

The sacked officers were posted at the Inspectorate of Armament (I of A) of Rawalpindi in 2010 when they were asked to inspect the weapons, ammunition and other equipment sent by the KPK police department. The latter wanted the weapons tested before handing them over to the police force.

The scandal was so big that it claimed a few scalps in the province also. Among them was then Inspector General of KPK police, Malik Naveed. He was, however, later released by a NAB (National Accountability Bureau) court in October last year.

According to Senator Haji Adeel of the Awami National Party, which heads the coalition government in KPK, total cost of the weapons was around Rs7 billion. Armoured personnel carriers (APCs), vehicles and

cycle of violence

s for the police force were a part of the armoury. "The contract for the supply of these weapons was awarded to a general order supplier who was earlier supplying stationery to the government offices."

He alleged that senior bureaucrats were behind the deal.

He said there was a provision for testing the equipment before it was handed to the police force and due to the deficiency of weapons testing centres in KPK, the consignment was sent to the Inspectorate of Armament (I of A).

The senator added that Safwat Ghayur, the commandant of Frontier Corps who was killed in a terrorist attack, had already rejected the weapons because of their poor quality, but the contractors managed to get clearance from the army inspectorate.
Posted by: Fred || 12/03/2012 00:00 || Comments || Link || E-Mail|| [6457 views] Top|| File under: Govt of Pakistan
Israel-Palestine-Jordan
Osama bin Dead, but not al Qaeda
The plan was to unleash mayhem across an entire city and "bring Amman to its knees," in the words of one security official. It would start with suicide bombings at two shopping malls, then build momentum as teams of terrorists blew up cars and raked cafes with machine-gun fire.
In the midst of the chaos that would ensue, the attackers would turn their attention to the U.S. Embassy, the primary target and a long-sought prize for the organization that investigators say provided critical support for the scheme: al-Qaeda's affiliate in Iraq. Using the terrorist group's expertise and weapons from Syria's civil war, the plotters planned to rain mortar shells on the American compound and homes nearby.


Sort of Benghazi-like.


Jordanian authorities foiled the plot last month, arresting 11 men said to be the ringleaders. Although the suspects are Jordanians, the investigation has affirmed the key role played by al-Qaeda's Iraqi branch, commonly known as AQI, which analysts say is rebounding after being all but destroyed by U.S. troops in the past decade.


No! Destroyed by the Lightbringer, who took time off from golf to watch his plan unfold, resulting in the decapitation (!) of al Qaeda.


New evidence shared by security authorities here, including intercepted e-mails, shows that the terrorist cell received guidance from AQI. The instructions included recipes for powerful explosives intended to blow up shops, restaurants and embassies, according to Western and Middle Eastern officials briefed on the investigation.


What, the message came from AQI.net?


The same kinds of explosives also are turning up in Syria, intelligence officials and terrorism experts say, underscoring AQI's expanding role in that country's 20-month-old civil war.


Well, that's too bad, because The One has declared a peace dividend, and there'll be no money for the military after we go over the fiscal cliff.


"What we're now seeing is al-Qaeda in Iraq's revival, not only as a movement in that country but as a regional movement," said Bruce Riedel, a former CIA counterterrorism expert who is with the Brookings Institution. From its base in the Sunni provinces west of Baghdad, AQI appears to be attempting to rebuild old networks into Syria and Jordan "at an alarming rate," Riedel said.


That's one opinion; what does Ambassador Rice think?


Equally worrisome, analysts say, is Syria's emergence as a training ground for Islamist fighters from outside the country, including some who are linked to AQI. A Western intelligence official familiar with the Amman plot said most of the suspects had fought in Syria before returning to Jordan with new skills and a changed perspective toward their native country.

The reemergence of AQI comes at a time when U.S. officials and analysts are expressing growing concern about other al-Qaeda affiliates, including al-Qaeda in the Arabian Peninsula, which operates in Yemen, and al-Qaeda in the Islamic Maghreb, which operates in North Africa. U.S. intelligence officials have said that some of the fighters involved in the Sept. 11 attack on the American diplomatic outpost in Benghazi, Libya, were associated with the North Africa branch.


What, that old thing? Next you'll be linking soon-to-be-Secretaty-of-State Susan Rice to the 1998 Tanzania and Kenya embassy bombings! Raaaaaacist!
Posted by: Bobby || 12/03/2012 06:04 || Comments || Link || E-Mail|| [6463 views] Top|| File under:
UN's Ban Ki-moon warns Israel of 'fatal blow' to peace
Israeli settlement plans in a strategically sensitive area of occupied land near East Jerusalem would deal "an almost fatal blow" to peace hopes, UN head Ban Ki-moon has warned.

Palestinians in East Jerusalem could be completely cut off from the rest of the West Bank, he said.
Israel authorised 3,000 additional housing units a day after the UN voted to upgrade Palestinian status.

Israeli PM Benjamin Netanyahu has vowed to continue with the building plans.
"We will carry on building in Jerusalem and in all the places that are on the map of Israel's strategic interests"

The UN General Assembly backed a proposal on Thursday by Palestinian Authority President Mahmoud Abbas to change the Palestinians' status at the UN to that of non-member observer state.

In a statement on Sunday, Mr Ban expressed his "grave concern and disappointment" over the 3,000 newly authorised Israeli settlement units in East Jerusalem and the West Bank.

But he was most adamant that any plans to build in the so-called E1 area - between Jerusalem and the West Bank settlement of Maaleh Adumim - should be rescinded. An Israeli official has described the proposals in the E1 zone as "preliminary zoning and planning work".

"It would represent an almost fatal blow to remaining chances of securing a two-state solution," Mr Ban said.


Perhaps the Palestinians should have thought of that before pushing forward at the UN.
Posted by: tipper || 12/03/2012 00:55 || Comments || Link || E-Mail|| [6471 views] Top|| File under:
Hamas to 'allow Fatah members to return to Gaza'
[Maan]

Hamas, always the voice of sweet reason,

will allow twenty Fatah members who fled

Gazoo

during fighting in 2007 to return to the coastal enclave, a Fatah official said Sunday.


Gee...thanks.


Jamal Ubeid, a member of Fatah's high committee in

Gazoo

, told Ma'an that the party had been officially informed about the decision by Hamas, although a list of names has not yet been received.


Hmmmmmmmmm? Mahmoud, who's pissed us off lately?


Earlier Sunday,

Gazoo

's interior ministry

front man

Islam Shahwan told Ma'an that Fatah members who had fled to Egypt would be allowed to return to the

Gazoo

Strip.

"Fatah supporters will return to

Gazoo

on Monday via the Rafah crossing after they complete legal procedures, and nobody will harass them at any rate," Shahwan said.


No, we won't shoot them and drag them behind cycles of violence or throw them off of tall buildings or stuff like that. We swear by Allah...


Around 400 Fatah members fled the

Gazoo

Strip during 2007 fighting with Hamas and 56 party affiliates are in

Gazoo

's jails for political reasons, a Fatah official said this week.
"To the last drop of somebody else's blood!!"
The latest move by Hamas comes as both factions recently pledged to grant amnesties to rival supporters linked to fighting in 2007.

PLO official Nabil Shaath told Ma'an last week that dozens of Hamas prisoners held for political reasons will be released as a goodwill gesture to boost reconciliation efforts.


They'll now be known as "replacements".


Hamas had earlier indicated that they would free prisoners affiliated to Fatah, giving further momentum to reconciliation efforts since Israel's war on the coastal enclave.


Not to mention their little "tiff" a few years back...


The parties fought bitterly after Hamas won parliamentary elections in 2006, splitting into separate governments in

Gazoo

and the West Bank a year later.
Posted by: trailing wife || 12/03/2012 00:00 || Comments || Link || E-Mail|| [6457 views] Top|| File under: Hamas
Hamas Grants Amnesty To Collaborators
[Maan] GAZA CITY (Ma'an) --

Gazoo

's ministry of interior will pardon collaborators who turn themselves into authorities, a

Hamas, always the voice of sweet reason,

official said Sunday.


Oh, you're a Zionist collaborator, Mahmoud? Sure, come right in! Can I get yas a cuppa coffee or sumthin? Are ya hungry?


Interior minister Fathi Hammad, speaking at a graduation ceremony for Hamas security officers, said that anyone who confesses to collaborating with Israel will be pardoned and the details of their crimes kept secret from family and friends.
Sure. C'mon home, boys. All is forgiven! You have my word on it...
They will then be trained as resistance fighters, Hammad added.


See? Replacements.


Once the amnesty period is over, anyone found guilty of collaborating with Israel will be tried and sentenced, the minister said, adding that Hamas is trying to secure the home-front and prevent Israel from obtaining intelligence about

Gazoo

.


Yeah, we saw how that works a coupla weeks ago...
Posted by: trailing wife || 12/03/2012 00:00 || Comments || Link || E-Mail|| [6457 views] Top|| File under: Hamas
Hamas Official: Palestinian State Needs Armed Struggle™
[Jpost] A Paleostinian state without armed struggle™ against Israel is an illusion and won't add anything for the Paleostinians, top

Hamas, always the voice of sweet reason,

official Osama Hamdan was quoted Sunday as saying.

Hamdan, who is based in Beirut, said that the result of the UN General Assembly vote last Thursday on the statehood bid was a "political step, but not a victory or great achievement."


Ah, Beirut. None of that "Armed Struggle™" for him.


He pointed out that the PLO already had representation in the UN.

"The PLO has paid a heavy political price for this representation because it relinquished its claim to the lands of 1948," Hamdan said. "Therefore, the real achievement lies in the liberation of the land, the return of the refugees and achieving steadfastness on the land. These are the achievements which the people respect and appreciate."
Posted by: trailing wife || 12/03/2012 00:00 || Comments || Link || E-Mail|| [6470 views] Top|| File under: Hamas
Consequences: PLO Denounces Israel's Decision To Withhold Tax Revenues
[Jpost] Paleostinian officials in Ramallah Sunday strongly denounced the Israeli government's decision to withhold tax revenues belonging to the Paleostinian Authority, dubbing it an "act of piracy and blackmail."

The officials expressed hope that the Arab countries would now fulfill their pledge to provide the PA with $100m. per month to compensate for the loss of the tax funds.

PLO Executive Committee member Hana Amireh said that Arab League


...an organization of Arabic-speaking states with 22 member countries and four observers. The League tries to achieve Arab consensus on issues, which usually leaves them doing nothing but a bit of grimacing and mustache cursing...


foreign ministers were scheduled to meet on December 9 to discuss ways of supporting the PA in wake of the Israeli decision.

Amireh said that the decision did not come as a surprise to the PA leadership in light of its insistence on applying for the status of non-member observer state in the UN.

He said that Israel was now in conflict not only the Paleostinians, but all the countries that voted in favor of the statehood bid at the UN.


...many of whom have not paid their extravagant pledges to the Palestinians according to Spengler a few months ago.

Israel will use the 460 million shekels ($120 million) of November tax payments to pay PA debts to the Israeli Electric Company, the Haaretz newspaper reported.

Israel had threatened a number of sanctions in response to the bid, including withdrawing Palestinian tax revenues, supporting more settlement building, and canceling past agreements.

Israel has withheld the tax revenues, which it collects on the PA's behalf as a result of international agreements, several times in recent years to punish the PA leadership.

The government also held back a smaller sum, around $9 million, in September to pay the Israeli Electric Corp., which supplies West Bank cities with power.

Israeli officials say the Palestinian Authority's Jerusalem District Electricity Co. has accumulated a $200 million debt from the company in unpaid bills.

The aid-dependent Palestinian economy in the West Bank faces financial crisis due to a drop in aid from Western backers and wealthy Gulf states, as well as Israeli restrictions on trade.
Posted by: trailing wife || 12/03/2012 00:00 || Comments || Link || E-Mail|| [6459 views] Top|| File under: PLO
Israel to withhold Paleo funds in response to UN vote
Israel will withhold and not transfer tax revenue it collects on behalf of the Palestinian Authority, in reaction to a Palestinian move this week to upgrade its UN status, Finance Minister Yuval Steinitz said Sunday, dpa reported.


Spend the withheld funds on new settler housing in the West Bank...

Israel media said the move is part of Israel's retaliation for the Palestinians' successful application to the United Nations to have their status upgraded to "non-member state," a move Israel objected to and said was aimed at circumventing negotiations.

The confiscated funds - around 460 million shekels, or 120 million dollars - will be used to offset debts the PA owes the Jewish state for electricity supplied it.


Might want to build up a surplus in the power fund...

On Friday, Israel reacted to the Palestinian triumph at the UN Thursday by announcing the construction of 3,000 homes in West Bank settlements, sparking international criticism.
Posted by: Steve White || 12/03/2012 00:00 || Comments || Link || E-Mail|| [6458 views] Top|| File under:
Syria-Lebanon-Iran
Report: New Signs Of Activity At Syrian Chemical Weapons Sites
[Ynet] Western intelligence officials say they are picking up new signs of activity at sites in Syria that are used to store chemical weapons, the New York Times


...which still proudly displays Walter Duranty's Pulitzer prize...


reports.

The officials are uncertain whether Syrian forces might be preparing to use the weapons in a last-ditch effort to save the government, or simply sending a warning to the West about the implications of providing more help to the Syrian rebels.
Posted by: trailing wife || 12/03/2012 00:00 || Comments || Link || E-Mail|| [6463 views] Top|| File under: Govt of Syria
Iranian arms flow into Syria remains uninterrupted
US intelligence sources say activity has been observed around Syrian arms compound, including at chemical weapon storage sites

New evidence regarding Iranian arms transported into Syria has been discovered by western intelligence sources, the New York Times


...which still proudly displays Walter Duranty's Pulitzer prize...


reported on Sunday.

The sources claimed recent activity has also been observed around Syrian chemical weapon storage sites.

According to the newspaper's sources it is still unknown whether Syrian
Hereditary President-for-Life Bashir Pencilneck al-Assad


Oppressor of the Syrians and the Lebs...


plans to use unconventional weapon to remain in power, or whether the movements aim to warn the West against assisting the rebels fighting against his regime.

The New York Times reported that US efforts to prevent such flow of arms into Syria have so far failed, due to Iraq allowing Iranian cargo planes that are Syria-bound to cross its airspace uninspected.

"It's in some ways similar to what they've done before," a senior American official told the New York Times. "But they're doing some things that suggest they intend to use the weapons. It's not just moving stuff around. These are different kind of activities."

However,


a clean conscience makes a soft pillow...


the official added that the Syrians have yet to take blatant steps towards using chemical weapons, such as preparing it for launch using artillery batteries or loading such warheads onto fighter jets.

The report further said that Iraq has become the main route for arms transport to Syria, since Storied Baghdad


...located along the Tigris River, founded in the 8th century, home of the Abbasid Caliphate...


is unable to control the country's airspace.

US Secretary of State Hillary Clinton
... sometimes described as America's Blond Eminence and at other times as Mrs. Bill, never as Another Tallyrand ...
commented on the matter in September, saying that Iraq's foreign minister is committed to inspecting flights from Iran passing through Iraq on their way to Syria, but only two inspections were actually performed -- the last one on October 27.

According to American intelligence reports, Iran might have been tipped off by Iraqi officials prior to the inspections, which could explain why nothing was found on the planes.

Adding to the United States' frustrations, Iran appears to have been tipped off by Iraqi officials as to when inspections would be conducted, American officials said, citing classified reports by American intelligence analysts.

"The abuse of Iraqi airspace by Iran continues to be a concern," an American official told the NYT. "We urge Iraq to be diligent and consistent in fulfilling its international obligations and commitments, either by continuing to require flights over Iraqi territory en route to Syria from Iran to land for inspection or by denying over flight requests for Iranian aircraft going to Syria."
Posted by: trailing wife || 12/03/2012 00:00 || Comments || Link || E-Mail|| [6471 views] Top|| File under:
Who's in the News
40
[untagged]
4
Govt of Syria
4
Arab Spring
3
Govt of Pakistan
3
al-Qaeda in Arabia
3
Hamas
2
TTP
2
Taliban
1
Ansar Dine
1
al-Qaeda in Pakistan
1
Commies
1
Houthis
1
Jamaat-ul-Mujahideen Bangladesh
1
PLO
Bookmark
E-Mail Me
The Classics
The O Club
Rantburg Store
The Bloids
The Never-ending Story
Thugburg
Gulf War I
The Way We Were
Bio
Merry-Go-Blog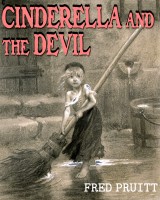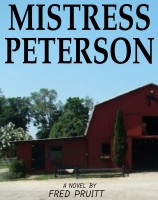 On Sale now!


A multi-volume chronology and reference guide set detailing three years of the Mexican Drug War between 2010 and 2012.

Rantburg.com and borderlandbeat.com correspondent and author Chris Covert presents his first non-fiction work detailing the drug and gang related violence in Mexico.

Chris gives us Mexican press dispatches of drug and gang war violence over three years, presented in a multi volume set intended to chronicle the death, violence and mayhem which has dominated Mexico for six years.
Click here for more information


Meet the Mods
In no particular order...


Steve White
Seafarious
Pappy
lotp
Scooter McGruder
john frum
tu3031
badanov
sherry
ryuge
GolfBravoUSMC
Bright Pebbles
trailing wife
Gloria
Fred
Besoeker
Glenmore
Frank G
3dc
Skidmark
Alaska Paul



Better than the average link...



Rantburg was assembled from recycled algorithms in the United States of America. No trees were destroyed in the production of this weblog. We did hurt some, though. Sorry.
3.236.253.192

Help keep the Burg running! Paypal: