Afghanistan
Attack on Afghan spy chief planned in Quetta: Karzai
[Pak Daily Times]

Afghanistan's Caped President

Hamid Maybe I'll join the Taliban Karzai
... A former Baltimore restaurateur, now 12th and current President of Afghanistan, displacing the legitimate president Rabbani in December 2004. He was installed as the dominant political figure after the removal of the Taliban regime in late 2001 in a vain attempt to put a Pashtun face on the successor state to the Taliban. After the 2004 presidential election, he was declared president regardless of what the actual vote count was. He won a second, even more dubious, five-year-term after the 2009 presidential election. His grip on reality has been slipping steadily since around 2007, probably from heavy drug use...
said on Saturday a

suicide kaboom

that

maimed

the country's spy chief was planned in Pak city of Quetta, and added he would raise the issue with Islamabad.


Islamabad, of course, will tut tut with feeling, then do absolutely nothing. Or nothing helpful, anyway.

The president did not openly blame Pakistain over the attack on Asadullah Khalid in Kabul on Thursday but said the Taliban would not have been able to carry out the bombing and that "bigger hands were involved". The Taliban had

grabbed credit

for the attack on the head of the National Directorate of Security (NDS), which was carried out by an attacker posing as a Taliban peace envoy with a bomb hidden in his underwear.

"We know that this man who came in the name of a guest to meet with Asadullah Khalid came from Pakistain. We know that for a fact. That is clear," Karzai told

news hound

s. "This attack was plotted... from the (southwestern) city of Quetta in Pakistain. I will raise this issue with Pakistain." He added that the Taliban "cannot carry out such attacks". "It was an absolutely professional and engineered attack -- bigger hands were involved," he said.

Kabul last year blamed Pakistain for the

liquidation

of the head of Afghanistan's High Peace Council, Burhanuddin Rabbani


... the gentlemanly murdered legitimate president of Afghanistan...


, also killed by a bomber posing as a Taliban peace envoy, claims which Pakistain rejected. Relations between the neighbours are often tense and Kabul has accused Pakistain of supporting the Taliban, accusations Islamabad has always rejected, insisting it is committed to fighting the

thug

s.
Posted by: Fred || 12/09/2012 00:00 || Comments || Link || [336064 views] Top|| File under: Taliban
Africa North
Foreign service communiqué sounds alarm bell for Morsi
[Al Ahram] The past 24 hours have not been the easiest for Egyptian Foreign Minister Mohamed Kamel Amr. He has been receiving calls from key advisors to President Mohamed Morsi, including

Moslem Brüderbund

member Essam Hadad, the effective foreign policy decision maker, and Ambassador Rifaa Tahtawi, Morsi's chief of staff. The angry questions and remarks relate to a communiqué that was issued and signed by close to 250 diplomats declining to participate in supervising the overseas referendum process for Egyptian expats on the draft constitution due Saturday ahead of the scheduled 15 December home referendum.

Amr, according to sources, has been appealing to diplomats to solicit "wisdom" from their colleagues. "He has been asking us to tell people that they should not be joining this statement because it violates the obvious bureaucratic commitment of the foreign service," said a member of Amr's staff. He insisted that "although I have not personally joined the statement, I am not going to be telling people what to do. If the minister wants to issue directives, he can do it."

Amr had not issued direct orders for diplomats to disavow the communiqué. However,


there's more than one way to skin a cat...


he issued a statement through one of his aides insisting that the foreign ministry, as part of the executive, is committed to honour its duties, including supervising an overseas referendum for Egyptian expats on the constitution.

"Ultimately, if the president decides to go ahead with the Saturday referendum for Egyptian expats there would be enough diplomats to do the job," said one assistant to the foreign minister. Indeed, he added that during the past day there have been "what amounted to quarrels" among members of some Egyptian diplomatic missions overseas over whether or not to boycott the referendum as some diplomats have decided to do.

According to a presidential source, the trouble with the boycott calling communiqué is the message it sends. "A very negative message of the executive declining to bow to the orders of its head, the president," he said.

Some diplomats who signed the communiqué told Ahram Online that their purpose is not to defy the president. Insisting that none of them wished to depart from the consensual language of the communiqué, some said the purpose of their statement is to signal that the president needs to reconsider his position.

"We cannot be part of a referendum over a constitution that has shed the blood of Egyptians," reads the communiqué.

This is not the first statement to be issued by a group of Egyptian diplomats declining presidential or ministerial orders. Only last month, a group of diplomats issued a statement declining directives of Foreign Minister Amr for them to support a controversial presidential decree issued 22 November that effectively froze the powers of the judicial branch and annexed some of its prerogatives to the president who already has legislative power along with executive power.

The 22 November constitutional declaration marked the beginning of the current political quagmire. "As diplomats, we are first and foremost Egyptians, and as Egyptians we decline the reintroduction of dictatorship," said another signatory of Wednesday's diplomat communiqué.

For one of the aides of President Morsi, it is specifically this rejection on the part of the executive corps that had originally prompted Morsi to issue his 22 November decree rendering his decisions immune to appeal.

"The president is being defied; the executive corps in large part is not bowing to his orders as its head, because they had wanted Shafiq (his presidential elections adversary)," said the presidential aide.

Aides to President Morsi say that Shafiq, the last prime minister of ousted president Hosni Mubarak


...The former President-for-Life of Egypt, dumped by popular demand in early 2011...


, has large in-roads into the executive as in the judiciary, and he is trying to give Morsi a hard time.

But several of the diplomats who signed Wednesday's communiqué say they did not vote for Shafiq neither in the first or the second round of the presidential elections in summer.

"The president cannot find any pretext for the kind of dictatorial decisions he has been making, one after the other. The ready-made accusation that this or that person is trying to reintroduce the Mubarak regime if he disagrees with the president has become overused to the point of being silly," said a third signatory to the foreign service statement.

He said that it any defiance that Morsi has been facing from within the executive -- adding "I am sure there has been some" -- could have been dealt with without resorting to the "recent wave of extra-ordinary decrees."

Some members of the foreign service openly joined the January 25 Revolution, with some taking time off from their overseas missions to join demonstrations in Tahrir Square.

Posted by: Fred || 12/09/2012 00:00 || Comments || Link || [336066 views] Top|| File under: Arab Spring
New constitutional declaration to be issued within hours: Egypt PM
[Al Ahram] Egypt Prime Minister Hisham Qandil stated Saturday that he expects President Mohamed Morsi to issue a new constitutional declaration "within hours" to put an end to the ongoing political turmoil, with mass demos staged to protest a previous declaration and the draft constitution.

"The [political] forces that met at the presidential palace in the dialogue that President Morsi has called for agreed on forming a committee to draft the final constitutional declaration," Qandil said in an interview with Mehwar TV.

"President Mohamed Morsi is keen to make this dialogue work and put an end to the current predicament. He accepts the option of making amendments to the constitutional declaration."

Fierce protests broke out last week after Morsi issued a constitutional declaration 22 November that made his decisions immune to judicial challenge. Critics argue the decree puts Morsi above the law and constitutionality.

While Morsi's supporters believe that the decree enables the president to nip in the bud the manoeuvres of the former regime, including replacing Mubarak-era prosecutor general Abdel-Megid Mahmoud, anti-Morsi protesters believe the elected president betrayed democracy in favour of dictatorship.

"The purpose of this declaration was protection [of the president's decisions] and not creating a new dictators like some people say," Qandil said.

The opposition also argues -- among other criticisms -- that the draft constitution, which should be put to a public referendum soon, limits many freedoms by imposing a stricter version of the Islamic Sharia law.

On the draft constitution, Qandil commented: "There is no way all political forces will agree on the constitution by 100 per cent; they are not used to conducting this kind of dialogues."

"I would like to ask all political current to get back home; the real dialogue has already begun."

Over 40 figures took part in the dialogue, including Al-Azhar Sheikh Ahmed El-Tayeb, former Islamist presidential candidate Mohamed Selim El-Awa, the Salafist Nour Party chairman Emad El-Din Abdel-Gafour and Gamal Gebril, chairman of the System of Government Committee of the Constituent Assembly tasked with drafting the constitution.

However,


the difference between stupidity and genius is that genius has its limits...


the majority of opposition political forces refused the president's overtures made Friday as mass protests congregated at the presidential palace.

The National Salvation Front, the main opposition group led by former presidential candidates Mohamed ElBaradei


Egyptian law scholar and Iranian catspaw. He was head of the IAEA from December 1997 to November 2009. At some point during his tenure he was purchased by the Iranians. ElBaradei and the IAEA were jointly awarded the Nobel Peace Prize for something in 2005. After stepping down from his IAEA position ElBaradei attempted to horn in on the 2011 Egyptian protests which culminated in the collapse of the Mubarak regime. ElBaradei served on the Board of Trustees of the International Crisis Group, a lefty NGO that is bankrolled by the Carnegie Foundation, the Ford Foundation, the Bill & Melinda Gates Foundation, as well as George Soros' Open Society Institute. Soros himself serves as a member of the organization's Executive Committee.


, Hamdeen Sabbahi and
Jerry Lewis doppelgänger Amr Moussa


... who was head of the Arab League for approximately two normal lifespans, accomplishing nothing that was obvious to the casual observer ...


, was among those who skipped the meeting.

The Front said in a statement on Friday that it is ready to be involved in a "serious" dialogue to put an end to the ongoing political impasse.

The presidential office announced Friday during mass protests that Morsi was willing to hold off the referendum slated for 15 December. Morsi already postponed the expat vote, which was scheduled for today.

Posted by: Fred || 12/09/2012 00:00 || Comments || Link || [336065 views] Top|| File under: Arab Spring
Malians threaten to go it alone against Al Qaeda
[Al Ahram] The Maian transitional government in Bamako which still has control over Mali's southern half made a fresh appeal to the United Nations


...an organization originally established to war on dictatorships which was promptly infiltrated by dictatorships and is now held in thrall to dictatorships...


Security Council on December 5 for a 3,300-strong regional standby force to intervene.

UN chief
the ephemeral Ban Ki-moon


... of whom it can be said to his credit that he is not Kofi Annan...


however gave a lukewarm response, arguing that a more detailed plan was needed for the Security Council to give its backing and that talks should be given a chance.

The UN's peacekeeping chief Herve Ladsous and the world body's special envoy to the Sahel region
... North Africa's answer to the Pak tribal areas...
have both warned that any deployment was unlikely for another nine months.

Some Malians however -- be they government officials, military planners, fighters or simple residents of the impoverished desert north where Al Qaeda-linked groups are enforcing an extreme form of Islamic law -- are losing patience.

"In any case, at one point, the Malian army will have to do what it has to do. Preparations are already afoot for us to take our fate into our own hands," a high-ranking defence ministry official said on condition of anonymity.

That feeling is shared by some of the Malian troops on the ground, where the only fighting to have taken place in recent months was a few skirmishes between the Islamists and rival secular rebel groups.

"All we are waiting for are orders from the political echelon to march on the north," a Malian soldier said from his base in Sevare, a town near Mopti and just south of the dividing line.

Western powers Mali's north could become what Afghanistan was to Al-Qaeda before the 9/11 attacks but diplomats say Washington has been reluctant to throw its weight behind a fully-fledged African intervention.

Al Qaeda in the Islamic Maghreb, its offshoot the Movement for Oneness and Jihad in West Africa (MUJAO) and Ansar Dine enjoyed a weapons bonanza after when Moamer Qadaffy scattered his arsenal across the region in his fall.

Mali's army is still licking its wounds after a March coup that, however short-lived and half-hearted, toppled the regime and left one of western Africa's most promising democracies in tatters.

While the military odds would seem to favour battle-hardened rebels who have reportedly been reinforced by hundreds of

imported muscle

, some people in Mali argue a unilateral offensive could spur the world into action.

"The liberation of the north is chiefly our own army's responsibility. Let the army launch operations and you'll see how the United Nations will change tack," said Lassana Traore, a young resident of Bamako's Magnambougou neighbourhood.

"Ban Ki-moon doesn't live on the same planet as us. When I hear that we should wait until September 2013 for anything to happen, that makes me sick," he said.

Residents of the north -- where Islamist fighters have flogged, amputated and sometimes executed sharia violators -- are even more eager to see an end to diplomatic palaver and a start to military operations.

"I am furious at the international community. I wonder if they understand the full extent of the people's suffering here," said Mohamed Toure, a resident of the city of Timbuktu, which is under the control of group called Ansar Dine (Defenders of Faith).

On Saturday, around 1,000 people marched through the streets of Bamako to demand swift international action.

"We cannot allow half of our country to remain in the hands of criminals. The international community must understand that and help Mali," said one of the demonstrators, student Hamadoun Diallo.

The authorities have launched a December 1-10 campaign aimed at enlisting 2,000 new recruits to fight in the north and more than 4,000 had already signed up by Saturday.

Armoured vehicles that Mali had bought under the ousted regime of Amadou Amani Toure and had been blocked in Guinea by regional bloc ECOWAS as a result of the coup were finally delivered in Bamako this month, to cheers from local residents.

Posted by: Fred || 12/09/2012 00:00 || Comments || Link || [336065 views] Top|| File under: Ansar Dine
'We won't allow revolution to be stolen again': Brotherhood #2
The Muslim Brotherhood's number two deputy guide Khairat 'William' El-Shater accused foreign and local parties today of aiming to overthrow the regime led by President Mohamed Morsi by bringing chaos to the country.

"We will not allow the revolution to be stolen again," El-Shater said during a press conference held for the Coalition of Islamic Forces.

El-Shater added that the battle for Islamists is not their headquarters (referring to recent attacks on many Brotherhood offices across the country, including in Cairo), "but rather a battle for protecting legitimacy."

"It's enough that one of the figures that is talking about saving Egypt said in an interview with an American newspaper that the opposition will unite with the remnants of Mubarak's regime," said El-Shater, referring to head of the Constitution Party and leading member of the National Salvation Front Mohamed ElBaradei.

El-Shater further accused remnants of Mubarak's regime of mobilising for chaos in the country, adding that the president has chosen to avoid direct conflict with them out of concern for stability in the country.

"There are those who want to spoil the democratic experience in Egypt," added El-Shater, arguing that ongoing protests by the opposition have not exceeded 30,000 protesters while there were a million protesters in the "Legitmacy and Sharia" protest organised by Islamists, he claimed.

He further denounced the media, accusing it of not representing the truth.


So Egypt has at least one thing in common with the West...

"The media during the time of Mubarak was working against the Islamists, and still when people got the chance they voted for us," added El-Shater.

During the press conference, El-Shater argued that current political instability is hindering any hope of investment or development in Egypt.

"In the past four months I have met with thousands of investors who are genuine about wanting to invest in Egypt. However, I can not advise them to put their money in at a time of instability," said El-Shater.

The press conference also featured a number of Salafist figures who asserted that their demand for implementing Sharia is non-negotiable, accusing the opposition -- namely ElBaradei -- of agitating against Sharia in Egypt.

"The hostility against Islam is clear, but a constitution that does not represent our Sharia is unacceptable," said Saeed Abdel-Azim, a leading member of the Salafist Calling, who added that the group is willing to offer more martyrs to protect legitimacy.

The Coalition of Islamist Forces comprises 10 parties and groups affiliated with political Islam, including the Muslim Brotherhood and its political wing, the Freedom and Justice Party, Al-Gamaa Al-Islamyia and the Salafist Calling.
Posted by: Steve White || 12/09/2012 00:00 || Comments || Link || [336065 views] Top|| File under:
Morsi's decree cancelled, constitution vote to go forward
Egypt President Mohamed Morsi called off late on Saturday the controversial constitutional declaration that prompted violence and political turmoil the past few days.

Islamic scholar Mohamed Selim El-Awa, who was among more than 40 national figures attending a lengthy meeting that Morsi called for in a bid to ease growing tensions between the president and opposition, revealed that a new constitutional declaration will replace the 22 November decree.

The announcement, however, heeds only one of the two key demands of the anti-Morsi protesters.

El-Awa said the referendum on the new draft constitution, slated for 15 December, will go ahead as scheduled, defying the demonstrators who believe the proposed national chart does not fulfill the aspirations of Egyptians.


It fulfills the aspirations of the Muslim Brotherhood, however, so it will be 'voted' upon and it will be 'approved', no doubt about it...

"If the people voted no to the referendum, a new Constituent Assembly will be formed within three months via general elections, after which it will write a new constitution within six months," El-Awa read out one of the articles of the new constitutional declaration.


But they won't vote no, will they...

The new constitutional declaration is also immune from legal challenge as Morsi, who has been in office for around five months, seeks to avoid a fresh impasse.

It remains to be seen whether new constitutional declaration will be sufficient to appease the anti-Morsi protesters, many of whom have camped put in front of the presidential palace since last Tuesday.

"The president does not have the authority to postpone the referendum in order not to violate the March 2011 constitutional declaration," El-Awa added.


He has the power to do anything else, including give himself new powers, but he can't postpone the vote?

Last year's constitutional declaration, which was issued by then-ruling military council, stipulates that a referendum on draft constitution must be held within 15 days after the president receives the draft from a Constituent Assembly. The contentious draft constitution was handed to Morsi by the outgoing Constituent Assembly on 1 December and the president scheduled a referendum on the chart for 15 December.


More than enough time for a vote -- two weeks gives the printers plenty of time to print up all the 'yes' ballots needed. Sadly, there's not nearly enough time to print up any 'no' ballots, but such is the price of Islamic progress...

"If the people voted yes, the country will begin the process of building institutions to achieve stability," El-Awa stated.

Egypt has been craving for stability and economic recovery since the 2011 revolution, which instigated the ouster of former president Mubarak.


Egypt has been craving for stability since the invasion of the Visigoths and the fall of the western Roman Empire...

Many prominent opposition figures have boycotted Saturday's National Dialogue, with reform campaigner Mohamed ElBaradei describing it as "arm-twisting."

The National Salvation Front, which was set up by ElBaradei and ex-presidential candidates Hamdeen Sabbahi and Amr Moussa to oppose Morsi's recent decisions, insisted that the president revoke the decree before a dialogue is held.

However, Morsi wanted to meet opposition "without any preconditions."
Posted by: Steve White || 12/09/2012 00:00 || Comments || Link || [336066 views] Top|| File under:
Arabia
Saudi official: Gulf cannot 'tolerate' unrest
A senior Saudi official says Gulf Arab states must quash any Arab Spring-inspired unrest or risk threats to their leadership across the oil-rich region. The comments by Prince Abdulaziz bin Abdullah, the Saudi deputy foreign minister, echo calls by Gulf authorities to widen crackdowns on perceived opposition such as rights activists and Islamist factions.

His remarks also seek to justify the intervention last year in Bahrain by a Saudi-led Gulf military force after an uprising by the kingdom's Shiite-led majority. Bahrain remains the Gulf's main flashpoint.


It's okay when they do it...

Prince Abdulaziz says Gulf states "cannot tolerate instability" that could lead to challenges to the Western-allied leaders from Kuwait to Oman. He spoke Saturday at an international security summit hosted by Bahrain.
Posted by: Steve White || 12/09/2012 00:00 || Comments || Link || [336065 views] Top|| File under:
Bangladesh
Tail-up Jamaat bids to steer BNP
[Bangla Daily Star] The Jamaat-e-Islami
...The Islamic Society, founded in 1941 in Lahore by Maulana Sayyid Abul Ala Maududi, aka The Great Apostosizer. The Jamaat opposed the independence of Bangladesh but has operated an independent branch there since 1975. It maintains close ties with international Mohammedan groups such as the Moslem Brotherhood. the Taliban, and al-Qaeda. The Jamaat's objectives are the establishment of a pure Islamic state, governed by Sharia law. It is distinguished by its xenophobia, and its opposition to Westernization, capitalism, socialism, secularism, and liberalist social mores...
, encouraged after enforcing December 4 hartal


... a peculiarly Bangla combination of a general strike and a riot, used by both major political groups in lieu of actual governance ...


, seeks to drive the whole opposition to launch a tougher anti-government movement.

The party made the hartal a "success" with the BNP and other small partners of the18-party alliance supporting it, Jamaat leaders said. It has now been convincing those parties to pressurise the main opposition BNP to prepare for street agitations demanding release of Jamaat's top leaders facing war crimes trial.

This strategy of Jamaat worked ahead of the hartal, sources in the parties, including Islamic Party, National Peoples Party, Khelafat Majlish and Bangladesh Labour Party, said. Their spontaneous support to the hartal had compelled the BNP to extend its moral backing.

BNP's "go slow" policy had annoyed the alliance's other partners who wanted immediate action to force the government to fulfil their demands, including the restoration of the caretaker government system, some members of the alliance told The Daily Star.

And Jamaat took the advantage of this situation. It expressed solidarity with those parties to drum up support for its cause.

On December 3 at the secretary general's meeting of the alliance at the BNP's Naya Paltan office, Jamaat brought up its plan to enforce a dawn-to-dusk hartal the following day. At that time the majority of the alliance instantly extended their support to Jamaat.

But the BNP took ten hours to announce that it was on Jamaat's side.

"The Dec 4 hartal proved that Jamaat is alone capable of holding any programme successfully at any time," Jashim Uddin Sarker, legal affairs secretary of Jamaat, said.

That was the first such move taken by Jamaat in the last four years.

Jammat was making moves in its own way, Jashim said.

Jamaat activists across the country were prepared for today's eight-hour road block programme intended to show their strength, some party leaders said.

Whenever Jamaat

erupted into the streets

or held any protest, it was strongly resisted or harassed by the law enforcers, Sheikh Shawkat Hossain Nilu, chief of the National Peoples Party (NPP), said.

But Jamaat in a programme held by the alliance can easily raise its demand for the release of its incarcerated
Maw! They're comin' to get me, Maw!
leaders, a Liberal Democratic Party leader said whishing not to be named. Jammat has all support from the small parties and so it is using them to get BNP's backing for a hardline stance, he added.

Talking to The Daily Star, a number of leaders of the BNP-led 18-party alliance echoed this view.

Jamaat at the alliance's chairman-level meeting on December 6 also requested BNP Chairperson
Khaleda Zia
Three-term PM of Bangla, widow of deceased dictator Ziaur Rahman, head of the Bangla Nationalist Party, an apparent magnet for corruption ...
to take a hardline stance against the government, said Islamic Party Chairman Abdul Mobin who was present there.

"In response, Khaleda expressed her sympathy for Jamaat and said they would go for tougher programmes like hartal and blockade if the government did not meet their demands."

Many parties in the alliance thought that the opposition should launch a protest programme now, said the NPP chief Nilu.

The BNP, however, was not yet ready for such action, he said, and it had support from the Liberal Democratic Party and the Bangladesh Jatiya Party


...aka Jatiya Front; a political party established by Bangladictator Lieutenant General Hussain Muhammad Ershad in 1986 to lend a veneer of respectability to his rule. Since nobody was amused he was forced to resign by popular demand in 1990. The party remains in existence with about a dozen seats in Bangla's parliament...


in this case.

Posted by: Fred || 12/09/2012 00:00 || Comments || Link || [336062 views] Top|| File under: Jamaat-e-Islami
Britain
Imran Farooq murder case: MQM's London office raided, reports BBC
[Dawn] London's Metropolitan Police has confirmed it raided the Muttahida Qaumi Movement


...English: United National Movement, generally known as MQM, is the 3rd largest political party and the largest secular political party in Pakistain with particular strength in Sindh. From 1992 to 1999, the MQM was the target of the Pak Army's Operation Cleanup leaving thousands of urdu speaking civilians dead...


's office located in Edgeware in connection with MQM leader Imran Farooq's murder, the BBC reported on Saturday.


Is it normal for a nation's political parties to have offices halfway round the world?

According to the report published on the BBC Urdu website, the Metropolitan Police's press office told the BBC late on Friday that MQM chief Altaf Hussain's business address was searched for a period of two days.

An officer of the Metropolitan Police, named only as Jonathan, told the BBC over the telephone that the office was raided on Thursday and a comprehensive search was completed by Friday evening, says the report.

The MQM is a member of Pakistain's ruling coalition government and is the largest political party in the commercial hub of Bloody Karachi


...formerly the capital of Pakistain, now merely its most important port and financial center. It may be the largest city in the world, with a population of 18 million, most of whom hate each other and many of whom are armed and dangerous...


Dr Imran Farooq had co-founded the All Pakistain Mohajir Students Organisation (APMSO), the predecesser to the MQM, with Altaf Hussain. He was deputy convener of the party, technically next to the MQM chief.

Farooq's body was found with multiple stab wounds and head injuries on September 16, 2010, outside his home at Green Lane, Edgware, north London.

Meanwhile,


...back at the wrecked scow, a single surviver held tightly to the smashed prow...


Pakistain's Ministry of Foreign Affairs said in a statement released late Friday that it would be premature and wrong to draw any conclusion about the police raid.

"We are confident that the investigation would eventually help clear all misgivings about MQM which is not only a coalition partner but also represents secular forces in the country," said the statement by the Foreign Office

front man

.

It was reported on Friday that the police had raided a business office in London with the MQM leader's murder, and that some important documents had been taken into custody.

However,


today is that tomorrow you were thinking about yesterday...


the BBC reported on Saturday that the Metropolitan Police officer did not give any details about any evidence recovered from the office.

An investigation regarding Imran Farooq's murder is currently underway, the BBC reported the officer as saying.

It was also reported that several people were interrogated but no one was taken into custody.

Posted by: Fred || 12/09/2012 00:00 || Comments || Link || [336065 views] Top|| File under: Govt of Pakistan
Caribbean-Latin America
Hugo Chavez names successor as cancer returns
Hugo Chavez has named Nicolas Maduro, his vice president and a radical foreign minster, as his chosen successor after announcing he was heading to Cuba for treatment following the return of cancer.


Sounds like he got the bad news...


The Venezuelan president, who has previously undergone two operations, chemotherapy and radiation treatment, said in a televised address from the presidential palace that Mr Maduro, a former bus driver, should succeed "if something were to happen that would incapacitate me."

Mr Chavez said: "There are risks. Who can deny it? In any circumstance, we should guarantee the advance of the Bolivarian Revolution. I hope to give you all good news in the coming days. With the grace of God, we'll come out victorious.

"My firm opinion, as clear as the full moon - irrevocable, absolute, total - is that you elect Nicolas Maduro as president. I ask this of you from my heart. He is one of the young leaders with the greatest ability to continue, if I cannot."

Mr Chavez, 58, who has remained secretive about the details of his cancer, said he had suffered a return of "malignant cells" in the same area where tumours were removed before.
Posted by: tipper || 12/09/2012 13:10 || Comments || Link || [336070 views] Top|| File under:
Mexican naval law advances

For a map, click here

By Chris Covert
Rantburg.com

A military reform three years in the making has finally won approval and is on its way to be coming law, according to Mexican news accounts.

The Mexican Ley Organica de Armada provides Mexican naval commanders with added flexibility in dealing with internal security matters. Before, the Mexican constitution restricted the Mexican Navy to two roles, mainly that of guarding the coasts and holding to naval missions inside of Mexico. The main problem is that before the law was amended it did not permit naval commanders flexibility to adapt to new missions, especially in the fight against organized crime. Even though the Mexican Constitution holds that the president of the republic is the commander in chief of the Mexican Navy, orders which placed its activities in the realm of law enforcement were legally questionable. It was a reform which was needed.

Originally the reform law was introduced by former Mexican President Felipe Calderon Hinojosa in October of 2009 because, as press reports noted, the Secretaria de Marina (SEMAR), or Mexican Navy, was not operating with local and state government officials in a constitutionally permitted way, according to an October, 2011 article which appeared in the online edition of El Sol de Mexico news daily.

Last Thursday the changes were approved by the full Chamber of Deputies with 386 members voting to send the new law to the executive, or President Enrigue Pena Nieto for publication.

Other than the amount of time it took to make a few changes to the laws which govern the Mexican Navy, what stands out about the changes is that it is one of several reforms advanced by the Calderon administration which was routinely blunted by politicians with the Partido Revolucionario Institucional (PRI) deputies with an eye for electoral gains in the presidential election the following year. The charge against PRI deputies has been advanced since 2011 and even into the 2012 election season.

One good example of PRI's political maneuvering was in the first debate when then candidate Pena Nieto told the Mexicans on national TV he supported political reform in the form of whittling down the massive number of at-large deputies, which keeps the Chamber of Deputies at 500 members. During the debate, Partido Accion Nacional (PAN) president Gustavo Madero Munoz quipped on Twitter: "Hallelujah! [PRI candidate Enrique Pena Nieto] read the PAN proposal presented in 2009 by [President Felipe Calderon] to reduce the at-large 100 deputies and 32 senators."

As humorous as Madero's quip may have been, it did little to hide the deep frustration PAN politicians have with PRI politicians in advancing reforms they see as necessary in Mexico.

A column penned by Raul Carranca y Rivas which appeared in the April, 2010 online edition La Prensa put it succinctly, when addressing another reform, La Ley de Seguridad Nacional, itself shelved since the fall of 2011, "It is lamentable to see them tangle, with the exclusion of a knowledgeable minority, over nothing less than the peace and tranquillity of the nation. It is a serious thing to delay urgent laws, but more serious is falling into the darkness of confusion and ignorance."

A second more recent reform, which has been much more controversial, and the first reform proposed by the new Pena administration, was the law that moved the Mexican national Secretaria de Seguridad Publica (SSP) from a separate agency to a sub agency of the Secretaria de Gobernacion, or interor ministry.

The SSP is the controlling agency for the Policia Federal (PF).

The new proposal, known as La Ley de Administracion Publica, would increase the power of SEGOB in a manner that made PRI's bitterest political rivals, the Mexican left and its component parties, the Partido de Revolucion Democratica (PRD), Partido Trabajo (PT) and Movimiento Ciudadano (MC) afraid of a return to the old PRI, where successive PRI presidents used their immense military and police powers against the Mexican left.

The proposal which passed the senate with 114 votes in favor was passed without controls, as PAN politician Roberto Gil Zuarth put it, to "prevent an abuse of power."

One of those controls was likely the amendment to the law that eliminates the requirement that the Mexican Senate vet all appointments to SEGOB. Because of that amendment PAN and the PRD left the senate to deny PRI and their legislative allies a needed quorum to pass the law in its state.

Both the senate and Chamber of Deputies are evenly divided, so the going for reforms advanced by the PRI has been so far anything but easy.

Chris Covert writes Mexican Drug War and national political news for Rantburg.com
Posted by: badanov || 12/09/2012 00:00 || Comments || Link || [336064 views] Top|| File under:
China-Japan-Koreas
ROK, U.S. Boost Alert Level Ahead of Rocket Launch
The South Korea-U.S. Combined Forces Command raised the alert level on the peninsula from Watchcon 3 to Watchcon 2 on Thursday as North Korea's rocket launch approaches.

"North Korea is believed to have completed mounting the rocket on a launch pad in Tongchang-ri" on its western coast, a military source here said. "As such we have raised the alert level."

Under Watchcon 2, which is issued when there is concern of a "vital threat" to the nation, South Korean and U.S. forces double their spy satellite and surveillance aircraft activity and call in more intelligence experts.
Posted by: Steve White || 12/09/2012 00:00 || Comments || Link || [336069 views] Top|| File under:
Pudgy Beefs Up Security Amid Fear of Unrest
North Korean leader Suet Face Kim Jong-un has apparently stationed around 100 armored vehicles at his house, summer home and other facilities for fear of a military coup or uprising, sources say.

Fat Boy Kim "is extremely nervous about the possibility of an emergency developing inside North Korea," claimed an informed source.

According to the source, Kim recently ordered officials to "place top priority" on his personal security and to keep his itinerary top secret. As a result, the venues of events he attends are swarming with guards carrying automatic rifles and hand grenades, while his personal plainclothes bodyguards can also be spotted carrying long, black bags apparently containing heavy weapons.


Just a tad nervous, is he...

Security agents cordon off areas surrounding events attended by Kim and confiscate watches and cigarettes from pedestrians. Mobile phone signals are also jammed.

On July 26, all mobile phone signals in downtown Pyongyang were jammed from 1 p.m. to 6 p.m. while Kim attended a performance marking the 59th anniversary of the armistice in the 1950-53 Korean War.

The security service, which runs its own university, established a three to six-month course to train surveillance experts.

"Kim Jong-un desperately needs to bolster his personal security detail due to mounting opposition to his efforts to rein in the military," said one diplomatic source.


And just how does he trust his own security detail? If I were in the opposition that's how I'd get to him...

North Korea continues to import riot-control equipment from China, including helmets, bulletproof vests, road blocks and tear gas, for fear of public unrest.

North Korea watchers say there is growing public discontent with the young leader. There has apparently been a surge in disobedience and a lack of discipline in the military. Sources say military officers grumble at the appointment of Choe Ryong-hae as director of the People's Army General Political Bureau, a top military position, despite the fact that he has no military experience.

"Choe appointed members from the Socialist Youth League, where he comes from, to key military posts and has assumed control of various businesses run by the military, losing trust and loyalty among the troops," the source said.


Since the troops are losing their revenue streams and now are eating like commoners .. which is to say, they aren't eating...

The abrupt sacking of former Army chief Ri Yong-ho in July has also damaged morale in the military, which was allowed to metastasize into a state within the state under former leader Kim Jong-il's "military-first" doctrine.

Veteran officials in the North's Workers Party are also unhappy with the young leader's confusing reshuffles and impulsive orders. They apparently complain secretly that the inexperienced leader is "running wild."


Perhaps they should just get him a mistress...

Kim's efforts since June to improve the North's economy floundered on fierce opposition from party hardliners afraid of losing their grip on power. High-ranking party officials ignore Kim's orders and write them off as unrealistic, and are instead busy watching their backs or looking for ways to make money, the source said.

"Even Kim Jong-un as the ruler of the notorious North Korean regime cannot unleash an unrestrained reign of terror," said one intelligence official here. "He probably chose to launch a rocket now to gain some credibility."

Posted by: Steve White || 12/09/2012 00:00 || Comments || Link || [336072 views] Top|| File under:
The Grand Turk
US to supply two Patriot batteries to Turkey
Have to keep up with the Germans, you know...

Azerbaijan, Baku -- The U.S. intends to provide Turkey with two batteries of Patriot air defence missile complexes to be situated in the border areas with Syria, online newspaper Sabah reported on Saturday. Thus, Turkey will receive six Patriot batteries from NATO. Previously, Germany and the Netherlands have stated their intention to provide two Patriot batteries each to Turkey.

The newspaper also reported that three of the six systems will be installed in the provinces of Adana, Malatya and Diyarbakir. Turkish Armed Forces have not yet made a final decision on the locations of the other three Patriot batteries.

Turkey appealed to NATO in the second half of November with a request to provide it with Patriot systems to protect against Syria's possible air attack. NATO said that it will consider the request as a priority. A NATO delegation together with representatives of the Turkish Armed Forces completed choosing the sites for the Patriot systems.
Posted by: Steve White || 12/09/2012 00:00 || Comments || Link || [336064 views] Top|| File under:
Iran condemns US for subcritical nuclear test
Iran has condemned the United States for the subcritical nuclear test recently conducted in Nevada, saying the test undermines world peace and global stability and shows the United States' hypocrisy on the issue of nuclear disarmament, Press TV reported.

On Friday, Iranian Foreign Ministry Spokesman Ramin Mehmanparast said the test proves Washington is still following a policy based on reliance on weapons of mass destruction, disregarding international calls for total nuclear disarmament.

The test, known as Pollux, was conducted jointly by the Nevada National Security Site, the Los Alamos National Laboratory, and Sandia National Laboratories on Wednesday. The US National Nuclear Security Administration said the 27th subcritical experiment was conducted to ensure that Washington "can support a safe, secure and effective stockpile" of nuclear weapons.

However, the experiment has drawn sharp criticism from residents of Hiroshima and Nagasaki, which are the only cities that have ever been attacked with nuclear weapons.

"I wonder why [US] President [Barack] Obama, who said he would seek a nuclear-free world, carried out the test," said Hiroshima Mayor Kazumi Matsui.

Hirotami Yamada, the secretary general of the Nagasaki Atomic Bomb Survivors Council, said the experiment "is proof that the United States could use nuclear weapons anytime."


That's right. Think about it. It should condition your behavior, don't you think?
Posted by: Steve White || 12/09/2012 00:00 || Comments || Link || [336081 views] Top|| File under:
India-Pakistan
Pakistan rejects Karzai's blame over attack on spymaster
[Dawn] Pakistain on Saturday rejected

Afghanistan's Caped President

Hamid Maybe I'll join the Taliban Karzai
... A former Baltimore restaurateur, now 12th and current President of Afghanistan, displacing the legitimate president Rabbani in December 2004. He was installed as the dominant political figure after the removal of the Taliban regime in late 2001 in a vain attempt to put a Pashtun face on the successor state to the Taliban. After the 2004 presidential election, he was declared president regardless of what the actual vote count was. He won a second, even more dubious, five-year-term after the 2009 presidential election. His grip on reality has been slipping steadily since around 2007, probably from heavy drug use...
's claim that a

suicide kaboom

that

maimed

his intelligence chief was planned in the Pak city of Quetta.

A

front man

of the Pak foreign ministry said that the Afghan government should share information or evidence it might have about the attack before it starts leveling charges.

"Before levelling charges, the Afghan government would do well if they shared information or evidence with the government of Pakistain that they might have with regard to the cowardly attack on (Khalid)," said the

front man

.

Earlier, President Karzai stopped short of blaming the Pak government directly. But he told a news conference he would raise the issue with Islamabad.

The ministry also offered to help the Afghan government investigate any lapses it had in the intelligence chief's security. "They would also do well by ordering an investigation into any lapses in the security arrangements around (Khalid)," said the

front man

.

On Thursday, a

jacket wallah

posing as a peace messenger

maimed

Afghanistan's intelligence chief, Asadullah Khalid, in another sign that the Afghan government is struggling to improve security ahead of the withdrawal of NATO


...the North Atlantic Treaty Organization. A single organization with differing goals, equipment, language, doctrine, and organization....


combat troops by the end of 2014.

The Afghan Taliban

grabbed credit

for the operation, although it often makes exaggerated claims about attacks on foreign troops or government targets.

Posted by: Fred || 12/09/2012 00:00 || Comments || Link || [336065 views] Top|| File under: Govt of Pakistan
Malala Yousafzai visited by Pakistan president
[BBC.CO.UK] The President of Pakistain has visited a schoolgirl who is being treated in hospital in the UK after being shot in the head by a Taliban gunman.


President Asif Ali Ten Percent Zardari


... husband of the late Benazir Bhutto, who has been singularly lacking in curiosity about who done her in ...


also met the family of Malala Yousafzai during a private visit to the Queen Elizabeth Hospital in Birmingham on Saturday.

Malala was shot as she travelled home from school with two classmates in north-west Pakistain in October.

The 15-year-old was targeted for "promoting secularism."

'Thanked staff'
Malala, known as a campaigner for girls' education, was shot in the Swat

...a valley and an administrative district in the Khyber Pakhtunkhwa Province of Pakistain, located 99 mi from Islamabad. It is inhabited mostly by Pashto speakers. The place has gone steadily downhill since the days when Babe Ruth was the Sultan of Swat...
Valley on 9 October. Doctors said the bullet grazed the teenager's brain when it struck her just above her left eye.

She was flown to Birmingham to receive treatment unavailable in her own country.

The president described Malala as a "remarkable girl and a credit to Pakistain".

A statement released by the University Hospitals Birmingham NHS Foundation Trust said the President of Pakistain, Asif Ali Zardari, visited the hospital to receive an update on the recovery of Malala.

The hospital said President Zardari, accompanied by his daughter Asifa Bhutto, met clinicians who have been treating Malala since her admission to the hospital on 15 October.

"They were brought up to date on the 15-year-old's medical progress and her future treatment plan by (the trust's) medical director, Dr Dave Rosser," the statement added.

President Zardari and Asifa Bhutto then had a short five-minute private meeting with Malala, her father Ziauddin and her brothers Khushal Khan and Atal Khan.

During the visit, the hospital added, the president had thanked staff for their outstanding care.

Tens of thousands of people have since signed a petition calling for her to receive the Nobel Peace Prize.

Posted by: Fred || 12/09/2012 00:00 || Comments || Link || [336063 views] Top|| File under: Govt of Pakistan
PHC issues notices to officials: Teenage bomber's handler is missing
[Dawn] The Beautiful Downtown Peshawar


...capital of Khyber Pakhtunkhwa (formerly known as the North-West Frontier Province), administrative and economic hub for the Federally Administered Tribal Areas of Pakistan. Peshawar is situated near the eastern end of the Khyber Pass, convenient to the Pak-Afghan border. Peshawar has evolved into one of Pakistan's most ethnically and linguistically diverse cities, which means lots of gunfire.


High Court on Friday issued notices to the defence and interior secretaries, provincial home secretary and other relevant officials over the alleged enforced disappearance of the 'handler' of a would-be teenage

jacket wallah

locked away
Drop the rod and step away witcher hands up!
by police in the

quiet provincial capital

lately.

The notices were issued by a bench comprising Justice Mian Fasihul Mulk and Justice Waqar Ahmad Seth after preliminary hearing into a habeas corpus petition filed by Ahmad Jan, brother of the detainee Jehangir Khan.

The bench later fixed hearing into the case for Jan 9, 2013.Jehangir Khan was allegedly arrested by police along with teenage suicide bomber Bilal in the jurisdiction of Sarband

cop shoppe

on Nov 20, 2012. Several television channels had shown police
arresting him and the bomber with an explosives filled vest. The vest was later defused by the bomb disposal squad.

After the arrest, police told

news hound

s that Jehangir was the handler of Bilal, but the next day, they retracted their statement.

They even didn't name Jehangir in the FIR.

Zia ul Haq, lawyer for the petitioner, said both suspects were shown on television after arrest and the alleged bomber was produced before an anti-terrorism court but Jehangir had yet to be produced before any court of law. He said the anti-terrorism court had taken notice of the issue and sought explanation from the Peshawar capital city police chief, who claimed that except Bilal, no other suspect over the matter was in police custody.

He added that Jehangir's detention without production before any court of law was illegal and unconstitutional.

The respondents in the petition are the defence and interior secretaries, provincial home and tribal affairs secretary, Khyber-Pakhtunkhwa


... formerly NWFP, still Terrorism Central...


inspector general of police, political agent of Khyber Agency
, station house officers of Sarband and Badabher

cop shoppe

s and others.

The petitioner, a soldier of Frontier Corps, said he belonged to Speen Qamar area of Bara tehsil in Khyber Agency.

According to him, his brother, a second year student, was arrested near Faqir Kalae on Feb 15 this year. Later, he was handed over to the joint investigation team, which cleared him and handed him over to the administration of Khyber Agency, which
placed in long-term storage
Book 'im, Mahmoud!
him under the Frontier Crimes Regulation.

The petitioner said the court later ordered the Khyber Agency administration to free Jehangir on bail so that he could appear in his examination. He added that his brother passed all papers except that of Pakistain Studies for which he didn't sit examination.

The petitioner said Jehangir later appeared in the supplementary examination and that the results were awaited.

He claimed that the case against his brother was concocted by police in connivance with some of his rivals.
Posted by: Fred || 12/09/2012 00:00 || Comments || Link || [336064 views] Top|| File under: al-Qaeda in Pakistan
Act Of War: Background On The Attempted Murder Of Maulvi Nazir
Bomb attack on Maulvi Nazir may not set off an all-out battle between his men and the TTP, but will spur tribal rivalries in South
Wazoo

Key

Taliban capo

Maulvi Nazir survived a deadly

suicide kaboom

on November 29, when he and his associates were visiting Rustam Bazaar in Wana, the administrative headquarters of South Waziristan. At least seven

gunnies

were killed and a dozen others

were maimed

in the attack.

Nazir suffered minor injuries on his face and legs, his

front man

Amir Nawaz told local

news hound

s. No group has

grabbed credit

for the attack so far, and security analysts say Nazir has a long list of enemies. Tehrik-e-Taliban Pakistain (TTP) and the Islamic Movement of Uzbekistan (IMU) are the main suspects. Maulvi Nazir has also been targeted by US drones on several occasions, but survived each time. The most recent such attack was in June 2012.

Nazir belongs to the Kakakhel tribe, which is a sub-clan of the Ahmedzai Wazir tribe. His family lives on both sides of the Durand Line. During the Soviet Afghan war, he was affiliated with
Gulbuddin Hekmatyar
... who used to be known in intelligence circles as The Most Evil Man in the World but who now seems merely run-of-the-mill evil...
's Hizb-e-Islami and later joined the Taliban. He became the head of the Wana Taliban in late 2006 after challenging local commanders Haji Sharif and Haji Omar. Nazir's group is allied with

bad turban

commander Hafiz Gul Bahadur who US officials believe is sheltering the Haqqani network in the neighboring North Waziristan Agency.

Bahadur was made the deputy chief of TTP when it was formed under the leadership of Baitullah Mehsud in 2007. TTP is an umbrella organization of various

bad turban

groups operating in FATA. After disagreements over attacks on Pak security forces and because of tribal rivalries, he joined hands with Maulvi Nazir and formed his own anti-TTP bloc. The two leaders fall in the military establishment's 'good Taliban' category because they do not carry out attacks inside Pakistain.

There are two main tribes in South Waziristan - the Ahmedzai Wazirs and the Mehsuds. The Ahmedzai Wazirs live in Wana subdivision, while the Sarawakai and Ladha subdivisions are dominated by the Mehsuds. With the help of the Ahmadzai Wazir tribes,

gunnies

led by Nazir threw out Uzbek

gunnies

of the IMU from Wana and other Wazir-dominated areas of South Waziristan in a spring 2007 uprising against Uzbek brutality.

The Uzbek

gunnies

had arrived in the area after their bases in Afghanistan were closed down in late 2001. Many of them relocated to North Waziristan and Mehsud-dominated areas of South Waziristan after their eviction from Wana. The IMU lost around 250

gunnies

in the

festivities

with Nazir's group. Pak security forces helped Nazir's men secure the bases vacated by the Uzbeks.

"It seems that the attack (on Nazir) was

criminal mastermind

ed by the IMU-linked Uzbek

bad turban

s," a local tribal leader said. He said the frustrated Uzbeks had also killed Maulana Noor Muhammad, a prominent elder of the Ahmedzai tribe and former parliamentarian, along with 30 other people in a suicide attack in a mosque in Wana in August 2010.

Two days after the November 29 attack, loudspeakers in Karikot, Shakai, Azam Warsak, Spin and Toi Khulla towns of Wana announced Nazir's ultimatum to the Mehsud

rustics

to vacate the areas by December 5. Locals found guilty of sheltering the Mehsuds would be fined up to Rs 1.5 million and their houses will be demolished, said the warning.

The announcement indicates Maulvi Nazir holds the TTP responsible for the attack, security analysts say. "The TTP is largely dominated by Mehsud

rustics

from South Waziristan, and Nazir made no distinction between the internally displaced Mehsud

rustics

and the

bad turban

s," said a local journalist based in Wana. A large number of Mehsud families have moved to other areas after the warning, he said. Hours after the attack,

gunnies

loyal to Nazir

bumped off

two TTP

gunnies

in Wana, local sources said.

The Mehsud population had to leave their homes when a military operation codenamed Rah-e-Nijat (Path to Salvation) started in October 2009. The operation has not ended yet. The Mehsuds were sheltered in IDP camps or began living in rented houses in Wana, Tank, Dera Ismail Khan


... the Pearl of Pashtunistan ...


and Bloody Karachi


...formerly the capital of Pakistain, now merely its most important port and financial center. It may be the largest city in the world, with a population of 18 million, most of whom hate each other and many of whom are armed and dangerous...


Nazir has been at loggerheads with the TTP leadership over a September 2009 incident in which he alleges 11 of his men were killed by TTP

gunnies

in Mehsud territory in Salay Rogha, South Waziristan. They were on their way to Wana. Mehsud Taliban fighters have also been warned by the Nazir group not to use their soil for attacks against security forces.

Pir Zubair Shah, a former New York Times


...which still proudly displays Walter Duranty's Pulitzer prize...




news hound

from South Waziristan, believes the attack on Nazir was likely planned by local Wazir commanders Haji Omar and Maulvi Abbas, who had sided with the Uzbek

gunnies

and were thus evicted from Wana in 2007. "Although some of these Waziri

gunnies

had made peace deals with Nazir and were allowed to come back, it seems the tension still exists," he said.

Security analysts and tribal elders think the Ahmedzai jirga's decision to ask the Mehsuds to leave Wana could trigger a bloody clash between the Mehsud and Wazir tribes. "I don't think this attack will result in an all-out war between the Nazir-led group and the TTP. The clash between the two will be actually a clash between the Mehsud and Wazir tribes," Shah said. He said the eviction notice was an effort by the government to sideline the TTP which draws its strength from the Mehsuds.

Similar efforts are also being made in North Waziristan where the local Utmanzai tribal elders and Bahadur-led

gunnies

decided in a November 22 jirga to form a militia (lashkar) against "criminals and terrorists".

"Kidnappers,

beturbanned goons

and those involved in attacks on security forces should leave the North Waziristan Agency immediately," the jirga announced.

Creating divisions between Al Qaeda, the Afghan Taliban and the TTP has long been part of the American strategy in the region, and Pakistain's goal has been to weaken the TTP, said Arif Ansar, a security analyst associated with PoliTact, a Washington-based think tank. "Far from media attention, one can sense that the US and Pakistain have agreed on some kind of a quid pro quo in this regard," he said.
Posted by: trailing wife || 12/09/2012 00:00 || Comments || Link || [336067 views] Top|| File under:
Israel-Palestine-Jordan
'West Bank on verge of intifada'
Is a third intifada unavoidable? The recent Palestinian success in the UN, the deadlocked Israeli-Palestinian peace process and the achievements noted by Hamas during Operation Pillar of Defense have prompted greater agitation in the West Bank, and the IDF is concerned that the area may soon reach a boiling point.

According to Shin Bet data, the unrest in the area is ripe for the development of the kind of infrastructure that could potentially support a third intifada – prolonged and violent unrest the likes of which Israel had to deal with in 1987 and 2000.
Posted by: tipper || 12/09/2012 01:53 || Comments || Link || [336067 views] Top|| File under:
Hamas displays united front at Gaza rally
[BBC.CO.UK] It was an unprecedented scene - a who's who of Hamas, lining up on the stage in Gaza City.

The Hamas political leader, Khaled Meshaal, beamed and waved at the crowd as he stood by prime minister Ismail Haniyeh and other top officials from his Islamist group.

It was Mr Meshaal's first visit to Gaza, after decades living in exile, and this was the first time he had addressed such a crowd.

Tens of thousands of Hamas supporters filled Kattiba Square roused by nationalist speeches and songs. They waved green Hamas flags and wore caps, scarves and full outfits to match.

Some small children dressed as militants and carried toy guns and rockets.

This was the start of celebrations to mark the 25th anniversary of Hamas and an occasion to restate its founding goals.

Standing in front of a huge model missile bearing the legend "Made in Gaza", Khaled Meshaal insisted there would never be acceptance of Israel's right to exist and restated the commitment to armed struggle.

Some children at the rally were dressed as Hamas fighters
"We are not giving up any inch of Palestine," he said. "It will remain Islamic and Arab for us and nobody else. Jihad and armed resistance is the only way."

He said he would continue to seek the release of Palestinians held in Israeli jails and mentioned a prisoner swap last year when a captured Israeli soldier was exchanged for more than 1,000 Palestinians.
Posted by: Fred || 12/09/2012 00:00 || Comments || Link || [336063 views] Top|| File under: Hamas
Feted in Gaza, Hamas leader to attend "victory rally"
[Al Ahram] As he ends decades of exile, Hamas leader Khaled Meshaal is expected to deliver a speech in which he will outline the priorities of the movement in the coming future, and the implementation of reconciliation with Fatah
Posted by: Fred || 12/09/2012 00:00 || Comments || Link || [336064 views] Top|| File under: Hamas
Hamas's Meshaal rejects any 'concession over Palestine'
[Al Ahram] Hamas politburo chief Khaled Meshaal rejected on Saturday any territorial concession with Israel or recognition of the Jewish state. "Palestine is our land and nation from the (Mediterranean) sea to the (Jordan) river, from north to south, and we cannot cede an inch or any part of it," he said during a mass rally marking the 25th foundation of Hamas. "We cannot recognise the legitimacy of the occupation of Palestine or recognise Israel," who is on his first ever visit to Gaza, which is controlled by Hamas.
Posted by: Fred || 12/09/2012 00:00 || Comments || Link || [336065 views] Top|| File under: Hamas
Jordanian King Carries U.S. Assurances To Abbas: Official
[Xinhua] Jordanian King Abdullah II conveyed U.S. assurances to Paleostinian President the ineffectual Mahmoud Abbas


... a graduate of the prestigious unaccredited Patrice Lumumba University in Moscow with a doctorate in Holocaust Denial...


that Washington will not allow a new Israeli settlement plan to pass, a Paleostinian official said Thursday.

The United States will put pressure on Israel to cancel a recent building plan, in exchange for not starting the Paleostinian efforts to join UN agencies, said the official, who spoke on condition of anonymity.

The United States, Israel and Canada were among the nine UN members which voted last week against the Paleostinian request to upgrade their status in the United Nations


...an organization originally established to war on dictatorships which was promptly infiltrated by dictatorships and is now held in thrall to dictatorships...


to that of a non-member observer state.

During the vote on the Paleostinian bid at the UN General Assembly, 138 countries voted in favor, while 41 abstained.

King Abdullah II, the first head of state to visit the Paleostinian territories after the UN vote, told Abbas that U.S. President Barak Obama's administration will not impose sanctions on the Paleostinian National Authority.

He also said that Washington will work on preventing the construction of new housing units in the E1 area, which connects the West Bank settlement of Ma'ale Adumim with Jerusalem. Israel's construction there is highly controversial since the corridor blocs a possible formation of a Paleostinian state in the West Bank with a territorial continuity.

The Jordanian king also urged Abbas to look for "a suitable formula" allowing the resumption of peace talks with Israel.

The Israeli-Paleostinian negotiations stopped in 2010 over a dispute on Jewish settlement activities in the West Bank
Posted by: trailing wife || 12/09/2012 00:00 || Comments || Link || [336066 views] Top|| File under: Palestinian Authority
Syria-Lebanon-Iran
Iran warships dock in Sudan
[Al Ahram] Two Iranian warships docked in Port Sudan on Saturday, a witness said, marking the second port call by the Iranian navy in Sudan in five weeks.

The Iranian navy said the 1,400 ton frigate Jamaran and the 4,700 ton support ship Bushehr "docked in Port Sudan, after successfully carrying out their assignments in the Red Sea and were greeted by high-ranking Sudanese naval commanders."

It did not say how long the warships would stay in port.


Long enough to unload the missiles meant for transshipment to Gazoo...

Khartoum said it was a "normal" port call but Israeli officials have expressed concern


...meaning the brow was mildly wrinkled, the eyebrows drawn slightly together, and a thoughtful expression assumed, not that anything was actually done or indeed that any thought was actually expended...


about arms smuggling through Sudan.

They have long accused the African country of serving as a base of support for

Death Eaters

from the Paleostinian Islamist movement

Hamas, always the voice of sweet reason,

which rules the

Gazoo

Strip.
Posted by: Fred || 12/09/2012 00:00 || Comments || Link || [336063 views] Top|| File under: Govt of Iran
Syria warns 'terror groups' may use chemical arms
[Al Ahram] Syria warned the United Nations


...aka the Oyster Bay Chowder and Marching Society...


on Saturday that rebels may use chemical weapons after they gained control of a factory producing toxic chlorine east of Aleppo


...For centuries, Aleppo was Greater Syria's largest city and the Ottoman Empire's third, after Constantinople and Cairo. Although relatively close to Damascus in distance, Aleppans regard Damascenes as country cousins...


city.
"Terrorist groups may resort to using chemical weapons against the Syrian people... after having gained control of a toxic chlorine factory," the foreign ministry said, adding that Syria would never use chemical weapons.

The statement may be referring to the Syrian-Saudi Chemicals Company (SYSACCO) factory near the town of Safira, which was taken over earlier this week by rebel fighters from the jihadist Al-Nusra Front.

This factory, which produces sodium hydroxide and hydrogen chloride, is in an agricultural area and has been the subject of numerous complaints from farmers for polluting the local water supply.

The ministry sent separate letters to the UN Security Council and UN Secretary General
the ephemeral Ban Ki-moon


... of whom it can be said to his credit that he is not Kofi Annan...


, reiterating that Syria would "not use chemical weapons under any circumstance, if they exist."

Syria "is defending its people against terrorism, which is supported by known countries, with the United States at the forefront," it added.

Posted by: Fred || 12/09/2012 00:00 || Comments || Link || [336064 views] Top|| File under: Govt of Syria
Syrian rebels get new leadership in bid to unite, increase coordination
[FOXNEWS] Rebel commanders from across Syria have joined forces under a united command they hope will increase coordination between diverse fighting groups and streamline the pathway for arms essential to their struggle against
Hereditary President-for-Life Bashir Pencilneck al-Assad


Supressor of the Damascenes...


While many of the brigades involved in the fighting are decidedly Islamist in outlook and some have boasted about executing captured soldiers, two of the most extreme groups fighting in Syria were not invited to the rebel meeting in Turkey or included in the new council -- a move that could encourage Western support.

Disorganization has bedeviled Syria's rebel movement since its birth late last year, when some protesters gave up on peaceful means to bring down Assad's regime and took up arms, forming the base of what became the Free Syrian Army.

But the movement has never actually been an army. Scores of rebel groups battle Assad's forces across the country, many coordinating with no one outside of their own area. While some say they want a civil, democratic government, others advocate an Islamic state.

The new body, expected to be announced officially on Sunday, hopes to form the basis of a united rebel front.

Some 500 delegates elected the 30-person Supreme Military Council and a Chief of Staff on Friday and planned to meet soon with representatives from the opposition's newly reorganized

politicians

hip, participants said.

"The aim of this meeting was to unify the armed opposition to bring down the regime," said a rebel commander from near Damascus


...Capital of the last remaining Baathist regime in the world...


who attended the meeting. "It also aims to get the situation under control once the regime falls."

The move toward greater unity on the armed front comes as the U.S. and others try to strengthen the opposition's leadership while sidelining

myrmidon

factions that have become a vital part of the rebels' ground forces.
Posted by: Fred || 12/09/2012 00:00 || Comments || Link || [336064 views] Top|| File under: Arab Spring
Indian, other foreign firms still active in Iran's energy sector
At least seven companies from China, India, South Korea and South Africa continued to have investments in Iran's oil and gas sectors in 2012 even as Tehran came under international scrutiny for its nuclear ambitions, a U.S. government watchdog said on Friday, Reuters reported.

A new U.S. law signed in August gave the Obama administration the authority to sanction firms that help Iran develop its energy resources, a key source of revenue for the country.


Except that Champ is giving out exemptions to the law, which he's allowed to do and loves to do...

For a report to Congress required under that August law, the U.S. Government Accountability Office reviewed publicly available reports and data, and contacted the companies involved to check whether they have stepped back from Iran.

"We did not attempt to determine whether the activities for which the firms are listed in our reports met the legal criteria for sanctionable activities," the GAO said, noting the State Department is responsible for those types of determinations.

The State Department reviewed the report ahead of its publication but declined comment, the GAO said.

The United States and European Union have targeted Iran's energy sector for sanctions, an effort to pressure Iran to stop pursuing nuclear weapons. The United States requires buyers of Iranian oil to make significant cuts to their oil purchases, or risk being cut off from the U.S. financial system.

Most of the companies still involved in Iran's energy sector are from countries that on Friday received six-month waivers called "exceptions" to the sanctions because they have reduced oil trade.


How about requiring them to cut their purchases some more?

Chinese activity included Sinopec's 51 percent stake in Iran's Yadavaran oil field, and China National Petroleum Corp's interest in a project to develop the Azadegan field, the GAO said.

South Korea's Daelim Industrial Co is helping develop the South Pars gas fields and is also involved in a liquefied natural gas project at Tombak, the report said.

Three Indian companies with stakes in the Farsi Block gas field -- Indian Oil Corp Ltd, ONGC Videsh Ltd and Oil India Ltd -- told the GAO that their exploration service contracts had expired and they had no plans to pursue further work on the project.

South Africa's Sasol has been active in a joint venture in Iran but recently stated it is trying to divest, the GAO said.

There were another eight companies from China, Malaysia, India, Croatia and Venezuela whose recent involvement in Iran was difficult to confirm, the GAO said. The companies did not all respond to the GAO's questions.

The GAO also examined whether foreign firms were selling refined petroleum products to Iran -- another activity now sanctionable under U.S. laws.

Syria's Sytrol has been reported to have sold gasoline to Iran, and was sanctioned by the United States on August 10.

The GAO found 12 of 17 firms had stopped selling petroleum products to Iran. The watchdog said it could not confirm whether an additional four firms from China and Venezuela were still active in the market.
Posted by: Steve White || 12/09/2012 00:00 || Comments || Link || [336064 views] Top|| File under:
$623 million worth of cars imported to Iran in eight months
The sanctions aren't biting nearly deep enough...

$623 million worth of cars have been imported into Iran in the first eight months of the current Iranian calendar year which began on March 20, the Mehr News Agency reported.

According to Mehr, 27,472 cars valued at around $623 million, were imported during the eight month period, showing an 18 per cent rise in value and 9.6 per cent rise in the number compared to the same period in the previous year.

The UAE, South Korea, and China were the main exporters of cars to Iran. The average price of the imported cars was $22,663.

Meanwhile, 38,792 cars, valued at around $230 million were exported from Iran during the same period. Iraq, Ukraine, and Azerbaijan were the main importers of Iranian cars. The average price of the exported cars was $5931.


So they buy expensive quality Chinese and SKor cars, and export cheap cars to Iraq.
Posted by: Steve White || 12/09/2012 00:00 || Comments || Link || [336064 views] Top|| File under:
Who's in the News
44
[untagged]
7
Arab Spring
6
Govt of Pakistan
3
Hamas
2
Govt of Syria
2
Jamaat-e-Islami
1
Govt of Iran
1
al-Qaeda in Pakistan
1
al-Qaeda in North Africa
1
al-Qaeda
1
Hizb-ut-Tahrir
1
TTP
1
Muslim Brotherhood
1
Palestinian Authority
1
Taliban
1
Thai Insurgency
1
Ansar Dine
Bookmark
E-Mail Me
The Classics
The O Club
Rantburg Store
The Bloids
The Never-ending Story
Thugburg
Gulf War I
The Way We Were
Bio
Merry-Go-Blog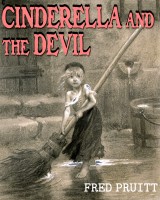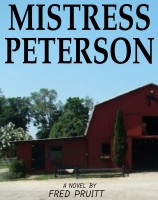 On Sale now!


A multi-volume chronology and reference guide set detailing three years of the Mexican Drug War between 2010 and 2012.

Rantburg.com and borderlandbeat.com correspondent and author Chris Covert presents his first non-fiction work detailing the drug and gang related violence in Mexico.

Chris gives us Mexican press dispatches of drug and gang war violence over three years, presented in a multi volume set intended to chronicle the death, violence and mayhem which has dominated Mexico for six years.
Click here for more information


Meet the Mods
In no particular order...


Steve White
Seafarious
tu3031
badanov
sherry
ryuge
GolfBravoUSMC
Bright Pebbles
trailing wife
Gloria
Fred
Besoeker
Glenmore
Frank G
3dc
Skidmark



Better than the average link...



Rantburg was assembled from recycled algorithms in the United States of America. No trees were destroyed in the production of this weblog. We did hurt some, though. Sorry.
18.206.12.157

Help keep the Burg running! Paypal: