Afghanistan
Troops brace for violent backlash against 'The Innocent Prophet'
AUSTRALIAN troops are bracing for violent protests in Afghanistan over the likely release this month of a new film mocking Islam.

Riots were sparked across the Islamic world in September after a 14-minute trailer for the "Innocence of Muslims" video was released on YouTube. Troops are now on heightened alert to the risk of another round of protests because a derivative film called "The Innocent Prophet" is slated to be released on Friday.

The new footage created by an ex- Muslim originally from Pakistan has already inflamed tensions in his former home country ahead of its release.

Coalition forces are prepared for extreme reactions to the provocative video that could hamper their efforts in neighbouring Afghanistan, which is already a tinder box of religious sensitivities.

Defence forces are warned to be wary of inadvertently offending locals as part of their preparations for deployment to the main Australian base in Uruzgan province or other centres of Kabul and Kandahar.

Cultural sensitivity training is a standard element of soldiers' pre-deployment training in Australia.

But the key points are drilled into all military and civilian personnel going to work in Afghanistan in another intensive four day program at the Al Minhad Air Base outside Dubai.

The training includes appropriate ways to handle and store the Koran, which is generally wrapped in a cloth and only opened after the reader has ritually cleansed themselves.

This preparation has taken on extra urgency in the aftermath of an increase in insider attacks against Coalition forces.

Retribution for perceived slights on Islam are thought to be one possible trigger for these turncoat attacks, which claimed three out of the seven Diggers' lives lost in Afghanistan this year.

Coalition forces are wary of violent reactions from Afghans who are upset by breaches of religious protocol.

Days of rioting ensued after Coalition soldiers burned copies of the Koran when they were disposing of old books at the Bagram Air Base near Kabul last February.

US President Barack Obama and the chief of NATO forces in Afghanistan, General John Allen, both issued televised apologies in a bid to quell the outcry, which insurgents have used as justification for attacks.
Posted by: tipper || 12/10/2012 15:38 || Comments || Link || E-Mail|| [6479 views] Top|| File under:
Pakistan ready to assist Kabul in spy chief attack probe: FO
[Dawn] The Foreign Office hit back on Saturday at President Hamid Maybe I'll join the Taliban Karzai
... A former Baltimore restaurateur, now 12th and current President of Afghanistan, displacing the legitimate president Rabbani in December 2004. He was installed as the dominant political figure after the removal of the Taliban regime in late 2001 in a vain attempt to put a Pashtun face on the successor state to the Taliban. After the 2004 presidential election, he was declared president regardless of what the actual vote count was. He won a second, even more dubious, five-year-term after the 2009 presidential election. His grip on reality has been slipping steadily since around 2007, probably from heavy drug use...
's allegation that attack on the Afghan intelligence chief was planned in Pakistain, asking him to share proof before pointing fingers.

"Before levelling charges the Afghan government would do well if they shared information or evidence with the government of Pakistain that they might have with regard to the cowardly attack on the head of NDS," the FO

front man

said.

Asadullah Khalid, chief of the National Directorate of Security (NDS), was critically injured when a

jacket wallah

posing as a Taliban emissary

went kaboom!"

at a guest house in Kabul during a meeting with him on Thursday.

President Hamid Karzai told newsmen in Kabul earlier during the day that the attacker had come from Quetta and that he would take up the issue with the Pak authorities.

Mr Karzai did not directly accuse the ISI, but said "the attack was a very sophisticated and complicated act by a professional intelligence service".

The

front man

added the Pakistain government was ready to assist in any investigation into this criminal act. Pakistain had earlier condemned the attack on Mr Khalid.

"Our thoughts and prayers are with him. We hope for his early recovery," the FO had said in the condemnation message.

The Foreign Office

front man

expressed fears that the goodwill created by steps taken by Pakistain to assist in the reconciliation process would be lost because of the incident. He, however, added that the Pakistain government remained committed to supporting the

grinding of the peace processor

.

The Foreign Office asked Mr Karzai to find out how the bomber managed to get so close to the intelligence chief, implying that there was a security failure on part of the Afghan authorities.

"They would also do well by ordering an investigation into any lapses in the security arrangements around the NDS chief."

Posted by: Fred || 12/10/2012 00:00 || Comments || Link || E-Mail|| [6462 views] Top|| File under: Govt of Pakistan
Egyptian army takes over security ahead of vote
The Egyptian military assumed joint responsibility with the police today for security and protecting state institutions until the results of a December 15 constitutional referendum are announced.

The army took up the task in line with a decree issued Sunday by President Mohammed Morsi. The Islamist leader on Monday also suspended a series of tax hikes announced the previous day on alcohol, cigarettes and other items.

The presidential edict orders the military and police to jointly maintain security in the run-up to Saturday's vote on the disputed charter, which was hurriedly approved last month by a panel dominated by the president's Islamist allies despite a boycott of the committee's liberal, secular and Christian members.

The decree also grants the military the right to arrest civilians, but presidential spokesman Yasser Ali said it was nowhere near a declaration of martial law.

"It is merely a measure to extend legal cover for the armed forces while they are used to maintain security," Ali told The Associated Press.

There were no signs of a beefed up military presence outside the presidential palace, the site of fierce street clashes last week, or elsewhere in the capital on Monday.
Posted by: tipper || 12/10/2012 14:06 || Comments || Link || E-Mail|| [6481 views] Top|| File under:
EU to offer Mali another $26m
[Bangla Daily Star] The European Union


...the successor to the Holy Roman Empire, only without the Hapsburgs and the nifty uniforms and the dancing...


yesterday said it would offer another 20 million euros ($26 million) in humanitarian aid for Mali, bringing the total to 101 million euros to help the country cope with the fallout from the loss of control of the north to Islamist rebel forces.

A European Commission statement said the new funding will "boost the relief effort in all parts of Mali, particularly in the North, as well as in neighbouring countries to which Malian refugees have fled."

Posted by: Fred || 12/10/2012 00:00 || Comments || Link || E-Mail|| [6461 views] Top|| File under: Ansar Dine
Arabia
Qatar Bankrolls Ascendant Muslim Brothers as U.A.E. Jails Them
Qatar is courting Islamist groups across the Middle East, sometimes the same ones that make its neighbors nervous.

Since Mohamed Mursi became the first Muslim Brotherhood member to lead an Arab state, Qatar has promised Egypt at least $20 billion in aid and investment. Other nations in the Persian Gulf, which holds almost half the world's oil, see the Brotherhood as a threat. Saudi Arabia has shunned it for at least two decades, and the United Arab Emirates has jailed dozens of people this year on suspicion of links to the group.

Qatar's pro-Islamist line is backed by cash, from gas reserves that have made its 2 million people the world's richest. Its support is helping the religious parties that emerged as the biggest winners from last year's wave of Arab revolts. At the same time, it's causing unease among Gulf monarchies that are resistant to political change and under U.S. pressure to show a united front against Iran.

"The Qataris have identified the Muslim Brotherhood as a vehicle" to expand their influence, said Ghanem Nuseibeh, London-based founder of political risk analyst Cornerstone Global Associates. "That has certainly created tension between Qatar and other Arab governments," which mostly view the group with "intrinsic distrust."

Qatar has other vehicles for its ambitions, too. It created the Arabic news channel Al Jazeera, has broken art-market records and will host soccer's World Cup in 2022. Qatar hosts the U.S. Central Command base that directed wars in Iraq and Afghanistan.

Diplomatic Passport

It's also home to Yusuf al-Qaradawi, the Egyptian-born cleric widely known as the Brotherhood's spiritual leader, who holds a diplomatic passport and has close ties with Qatari royals. Khaled Mashaal, political chief of Hamas, which has links to the Brotherhood, moved to the Qatari capital Doha from Damascus after splitting with Syrian President Bashar al-Assad.

After Mursi's election, Qatar promised $8 billion over five years to build a port in the Egyptian city of Port Said, $10 billion for a resort on the north coast, and a $2 billion deposit for Egypt's central bank. Qatar National Bank SAQ, which hired Qaradawi as an Islamic adviser, is considering buying Societe Generale SA's Egyptian unit.
Posted by: tipper || 12/10/2012 18:19 || Comments || Link || E-Mail|| [6460 views] Top|| File under:
Qatar Urges Arab Peace Offer Review, Brands Quartet Failure
[An Nahar] Qatar called Sunday at an Arab League


...an organization of Arabic-speaking states with 22 member countries and four observers. The League tries to achieve Arab consensus on issues, which usually leaves them doing nothing but a bit of grimacing and mustache cursing...


ministerial meeting for a rethink of an Arab offer of normal ties with Israel in return for its pullout from occupied land and branded the international
Quartet


... The Quartet are the UN (xylophone), the United States (alto), the European Union (soprano), and Russia (shortstop). The group was established in Madrid in 2002 by former Spanish Prime Minister Aznar, as a result of the escalating conflict in the Middle East. Tony Blair is the Quartet's current Special Envoy....


a failure.

"It is logical after 10 years to objectively reconsider the

grinding of the peace processor

, including the Arab initiative," said Sheikh Hamad bin Jassem Al-Thani, the country's prime minister.

He called for a "thorough look into developments in the region and the world, and to decide carefully on our future steps and roadmap."

Sheikh Hamad, who heads an Arab League follow-up committee, said the initiative tabled in 2002 by Soddy Arabia


...a kingdom taking up the bulk of the Arabian peninsula. Its primary economic activity involves exporting oil and soaking Islamic rubes on the annual hajj pilgrimage. The country supports a large number of princes in whatcha might call princely splendor. When the oil runs out the rest of the world is going to kick sand in their national face...


and endorsed by

the vaporous Arab League

"will not be on offer for ever."

The League has proposed a normalization with the Jewish state in return for its pullout from occupied lands, notably the Paleostinian territories.

Paleostinian President the ineffectual Mahmoud Abbas


... a graduate of the prestigious unaccredited Patrice Lumumba University in Moscow with a doctorate in Holocaust Denial...


, for his part, told the meeting in Doha that he was opposed to a withdrawal of the offer, warning that it could lead to regional conflict.

"It is not permissible to talk about sidelining the Arab peace initiative. It should stay," he said. "It is a very important initiative, and I hope that we would not every time talk about shelving it, because that would mean war.

"Are we ready for war? Personally, I say I am not," he added.

The Qatari premier also criticized the diplomatic Quartet for Middle East peace comprising Washington, Moscow, Brussels and the U.N. which he said had "proven to be a failure and unable to make any achievements."

He called for a "reevaluation of its performance."

Posted by: Fred || 12/10/2012 00:00 || Comments || Link || E-Mail|| [6459 views] Top|| File under: Palestinian Authority
India-Pakistan
Conspiracies against MQM still taking place: Farooq Sattar
[Dawn] Muttahida Quami Movement (MQM) leader Dr Farooq Sattar said the delimitation of constituencies is an attempt to rob the vote bank of the party, DawnNews reported. He said that the MQM will not allow this conspiracy to succeed.

Speaking during a speech commemorating 'Martyrs Day', Dr Farooq Sattar said that 1992 was the biggest trial for the MQM.

"Over 15,000 workers were martyred... Forget about punishment, not a single murderer has ever been tossed in the slammer
Yez got nuttin' on me, coppers! Nuttin'!
," he said.

Farooq Sattar said that they are ready to make sacrifices for peace in the country and that they will never bow down before any oppressors.

While paying tribute to the sacrifices of

deaders

, he said that they will strive to make Pakistain the nation Quaid-e-Azam wanted it to be.

Posted by: Fred || 12/10/2012 00:00 || Comments || Link || E-Mail|| [6462 views] Top|| File under: Govt of Pakistan
Unregistered seminaries in Dir to face action
[Dawn] Operation Commander in Upper Dir district Brig Zaheer Malik on Saturday asked seminaries to get registered with Wafaqul Madaris by December 31, otherwise they would be sealed.

He was speaking at a jirga attended by MPA Anwar Khan, PPP's Arifullah Khan, JI district president Sahibzada Fasihullah, PML-N's Mohammad Nisar, JUI-F's Inamullah Khan, DCO Mohammad Ali Shah and DPO Ihsanullah Khan.

The commander warned that after Dec 31 unregistered religious schools would not be allowed to function. "Unregistered seminaries would be sealed," he told the jirga at Panakot near Dir town.

He said that Afghan nationals were not allowed to lead prayers at mosques or teach at madressahs, warning that action would be taken against anyone violating the order.

Mr Malik said that political parties would not be allowed to hold election rallies in some places in the region owing to security concerns. He said that all rallies and big political gatherings should be held at Dir Stadium where they would provide better security to the people.

Brig Malik asked the jirga to tell the people to hand over heavy weapons to the government. "People can keep Kalashnikov for their protection, but they should surrender heavy weapons because these are not for their personal use," he said.

He said that heavy weapons in the area could fall in the hands of

snuffies

and anti-state elements. Action would be taken against people keeping heavy weapons, he said. He added that the army was in the area to protect people against

krazed killer

attacks.
Posted by: Fred || 12/10/2012 00:00 || Comments || Link || E-Mail|| [6464 views] Top|| File under:
Around 80 seminaries still unregistered
[Dawn] As many as 80 seminaries in the federal capital are still not registered with the Auqaf department, or their registration process could not be completed due to security reasons.


"You an inspector? We shoot inspectors in these here parts."

According to a report prepared by the ministry of interior and presented to the National Assembly, there are 280 seminaries in the federal capital. Out of these, 118 belonged to the Brailvi and 147 to Deobandi schools of thought while five are owned by the Shia community and eight by Ahle Hadith.

Posted by: Fred || 12/10/2012 00:00 || Comments || Link || E-Mail|| [6466 views] Top|| File under: Govt of Pakistan
Israel-Palestine-Jordan
Meshaal Says 'Resistance' Depends on Situation
[An Nahar]

Hamas, always the voice of sweet reason,

chief-in-exile Khaled Meshaal, on the third day of a trip to

Gazoo

, told students that different situations called for different measures -- from rockets to a truce.

He also renewed his call for efforts to implement a stalled Paleostinian reconciliation deal between his Hamas faction and bitter rival movement Fatah, which is led by president the ineffectual Mahmoud Abbas


... a graduate of the prestigious unaccredited Patrice Lumumba University in Moscow with a doctorate in Holocaust Denial...


Speaking at the Islamic University in

Gazoo

City, Meshaal appeared to back the continuation of a truce agreed between Israel and the Hamas movement last month, which ended an eight-day conflict in and around

Gazoo

.

"Resistance is the basis, but sometimes we agree to a truce, sometimes we escalate in various manners, sometimes we fire rockets, sometimes we don't," he said in a speech.

He praised the efforts of

Gazoo

's

hard boy

groups, saying they had surprised Israel's leaders, including Prime Minister Benjamin Netanyahu, Defense Minister Ehud Barak and Foreign Minister Avigdor Lieberman.

"Oh, young men and young women, we surprised the enemy, neither Netanyahu, nor Lieberman, nor Barak believed that the population of

Gazoo

, this small but wonderful piece of land, would dare to bomb Tel Aviv," Meshaal said.

He reiterated a call for Paleostinian unity he made at a Saturday rally celebrating the 25th anniversary of the founding of Hamas which rules the

Gazoo

Strip.

"We want national unity in the armed resistance and popular resistance. I urge you towards reconciliation and national unity of the Paleostinian ranks," he said.

Posted by: Fred || 12/10/2012 00:00 || Comments || Link || E-Mail|| [6486 views] Top|| File under: Hamas
Netanyahu Accuses Hamas of Calling for Israel's 'Destruction'
[VOA News] Last month's deadly conflict between Israel and

Hamas, always the voice of sweet reason,

faceless myrmidons

in the

Gazoo

Strip may be over, but the war of words continues.

Israeli Prime Minister Benjamin Netanyahu blasted the Islamic

hard boy

group Hamas, accusing its leader of calling for Israel's destruction at a mass rally Saturday in

Gazoo

.

Speaking at the weekly Cabinet meeting in Jerusalem, Netanyahu said Israel's Paleostinian enemies have proven once again that they are not interested in compromise.

He was referring to comments by Hamas leader Khaled Meshaal, who returned to

Gazoo

on Friday after 45 years of exile. At a rally marking the 25th anniversary of the founding of Hamas, Meshaal vowed Hamas would fight until all of Paleostine, including the territory of the State of Israel, is liberated from the Jews.

He reiterated this position at speech Sunday in

Gazoo

. There will be "no concessions on a single inch of Paleostine," he declared. He said armed struggle would continue until the liberation of Jerusalem.

Posted by: Fred || 12/10/2012 00:00 || Comments || Link || E-Mail|| [6482 views] Top|| File under: Hamas
Arabs Offer Palestinians $100m A Month
[Ynet] Arab states agree to provide Paleostinian Authority with $100 million monthly 'financial safety net' after Israel freezes tax payments


Promises are easy, especially in that part of the world. This promise wouldn't have been needed, though, if any of the previous ones had been kept.

Arab states agreed to provide the Paleostinian Authority with a $100 million monthly "financial safety net" to help President the ineffectual Mahmoud Abbas


... a graduate of the prestigious unaccredited Patrice Lumumba University in Moscow with a doctorate in Holocaust Denial...


's government cope with an economic crisis after the United Nations
...an organization whose definition of human rights is interesting, to say the least...
granted de facto statehood to Paleostine.

Israel has responded to the Nov. 29 UN vote by ordering 3,000 Jewish settler homes be built in the West Bank and announced it would hold back payments of customs duties it collects on behalf of the Paleostinians to pay an outstanding electricity bill.

In a statement issued on Sunday after a meeting in Doha, Arab foreign ministers called for the "immediate implementation" of a resolution passed at an Arab summit in Storied Baghdad


...located along the Tigris River, founded in the 8th century, home of the Abbasid Caliphate...


in March, which called for the provision of a $100 million monthly safety net.

But the statement did not give details of how the money would be paid or who would pay.


Prob'ly because there aren't any.

Israel and the United States opposed the UN General Assembly's upgrade of the Paleostinians' status to "non-member state", saying Abbas should instead resume peace talks that collapsed in 2010 over Israeli settlement-building.

The World Bank and the International Monetary Fund said in September that a gathering crisis in the Paleostinian economy will worsen unless foreign funding increases and Israel eases long-standing curbs on development.

In a separate report, the World Bank also forecast a $1.5 billion Paleostinian budget deficit for 2012, with donor funds expected to cover only $1.14 billion of this shortfall.

Last Thursday, the Paleostinian cabinet said at a meeting in the West Bank city of Ramallah that $240 million were needed every month to meet demands arising from the Israeli decision to stop customs revenues transfers and the failure of donors to transfer previously pledged funds.

The Paleostinian Authority exercises limited self-rule in the West Bank and receives most of its aid from the United States, the European Union


...the successor to the Holy Roman Empire, only without the Hapsburgs and the nifty uniforms and the dancing...


and Arab states.

But over the past several years there has been a shortfall in aid coming from Arab states resulting in the PA being unable to pay salaries to its 153,000 civil servants on time on several occasions. The administration has yet to pay November salaries following Israel's decision to withhold money transfers.

The Arab ministers also called for convening of a donors conference to discuss ways to support the Paleostinian people in the West Bank and discuss reconstruction in the

Gazoo

Strip.

Qatar's ruler, Sheikh Hamad bin Khalifa al-Thani, pledged $400 million to help develop

Gazoo

during a visit there in October. But recent fighting between

Gazoo

's

Hamas, always the voice of sweet reason,

rulers and Israel has caused further destruction to the territory, requiring more funds for reconstruction.
Posted by: trailing wife || 12/10/2012 00:00 || Comments || Link || E-Mail|| [6483 views] Top|| File under: Palestinian Authority
Syria-Lebanon-Iran
UK military in talks to help Syria rebels
What's the definition of insanity again? Oh yes! doing the same thing over and over again as in Libya and expecting a different result.


A plan to provide military training to the Syrian rebels fighting the Assad regime and support them with air and naval power is being drawn up by an international coalition including Britain, The Independent has learnt.

The prospect of Western intervention comes as opposition groups, which have been disorganised and divided, at long last formed an umbrella political group and a command structure for their militias. Their foreign backers are said to believe that the 22-month-long civil war has now reached a tipping point and it has become imperative to offer help to the revolutionaries to enable them to make a final push against the regime.

The head of Britain's armed forces, General Sir David Richards, hosted a confidential meeting in London a few weeks ago attended by the military chiefs of France, Turkey, Jordan, Qatar and the UAE, and a three-star American general, in which the strategy was discussed at length. Other UK government departments and their counterparts in allied states in the mission have also been holding extensive meetings on the issue
Posted by: tipper || 12/10/2012 16:53 || Comments || Link || E-Mail|| [6480 views] Top|| File under:
Rebel Envoy Says World 'Passivity' Boosts Syria Jihadists
[An Nahar] Syria's rebel ambassador to

La Belle France

warned Sunday that the "passivity" of the international community was boosting the rise of Islamist

Death Eaters

in his war-torn country.

Monzer Makhous, named last month as the Syrian opposition National Coalition's envoy to

Gay Paree

, also called in a newspaper interview for the weapons embargo to be lifted so rebels could better arm themselves.

"The international community must understand that its passivity favors the rise" of jihadists in Syria, he told the Journal du Dimanche. "The arms embargo voted by the European Union


...the successor to the Holy Roman Empire, only without the Hapsburgs and the nifty uniforms and the dancing...


must also be lifted."

Makhous is due to travel to the eastern French city of Strasbourg Tuesday on a "Syria peace train". With him will be dozens of French intellectuals, actors and celebrities who are calling for an end to the conflict.

He and other Syrian opposition figures will meet members of the European Parliament in the city the same day.

In mid-November, Syrian opposition factions agreed to establish the National Coalition and bring together rebel forces under a supreme military council.

Posted by: Fred || 12/10/2012 00:00 || Comments || Link || E-Mail|| [6459 views] Top|| File under: Govt of Syria
Arab League Hopes U.S., Russia Reconcile on Syria
[An Nahar] Arab League


...an organization of Arabic-speaking states with 22 member countries and four observers. The League tries to achieve Arab consensus on issues, which usually leaves them doing nothing but a bit of grimacing and mustache cursing...


chief Nabil al-Arabi hoped on Sunday that the United States and Russia could reconcile their views over Syria in order to facilitate a settlement of the crisis in the war-ravaged country.

"Talks between the United States and Russia along with the international envoy (Lakhdar Brahimi) continued in Geneva today," Arabi told a meeting of the Arab ministerial committee on Syria held in Doha.

U.S. Secretary of State
Hillary Clinton
... sometimes described as For a good time at 3 a.m. call Hillary and at other times as Mrs. Bill, never as Another John Foster Dulles ...
on Thursday met her Russian counterpart Sergei Lavrov and Brahimi in Dublin.

Clinton said there had been no "great breakthrough" during those talks, but said there would be further meetings between officials.

Arabi said the aim of the U.S.-Russian talks was to "prepare a resolution for the (U.N.) Security Council" over the Syrian crisis.

"This resolution will send a clear message to the (Damascus
...The City of Jasmin is the oldest continuously-inhabited city in the world. It has not always been inhabited by the same set of fascisti...
) regime that it is no longer protected."

Posted by: Fred || 12/10/2012 00:00 || Comments || Link || E-Mail|| [6461 views] Top|| File under: Govt of Syria
Aoun: We Don't Wish to See Syria Dominated by Takfirist Groups
[An Nahar] Free Patriotic Movement


Despite its name a Christian party allied with Hizbullah, neither free nor particularly patriotic...


leader MP
Michel Aoun


...a wholly-owned subsidiary of Hizbullah...


on Sunday called on the Lebanese parties to distance themselves from the Syrian conflict, amid deadly Syria-linked

festivities

in the northern city of Tripoli


...a confusing city, one end of which is located in Lebanon and the other end of which is the capital of Libya. Its chief distinction is being mentioned in the Marine Hymn...


"We must distance ourselves from the conflict in Syria and we don't wish to see it ruled by takfir
...an adherent of takfir wal hijra, an offshoot of Salafism that regards everybody who doesn't agree with them as apostates who most be killed...
ist groups," said Aoun during a meeting with a group of dentists who won the elections of the Lebanese Dental Association earlier in the day.

"The Arab Spring is not a spring because of the chaos that happened and this 'creative chaos' is what the Americans had promised us," Aoun added.

But he noted that "we have benefited from the 1970s experience and we will not repeat the mistake."

"We don't wish to see Syria being dominated by takfirist groups," said Aoun.

"We must distance ourselves from the events in Syria to avoid being dragged into the conflict and some parties are not abiding by that," he added.

Sectarian

festivities

linked to the 21-month conflict in Syria killed six people and

maimed

40 in the northern city of Tripoli on Sunday.

The latest fighting in the city between Sunni

Mohammedan

s and Alawite co-religionists of Syrian
Hereditary President-for-Life Bashir Pencilneck al-Assad


Before going into the family business Pencilneck was an eye doctor...


came amid growing international concern about the potential for neighboring countries to be dragged into the conflict.

Sunni residents of the port city's Bab al-Tabbaneh district exchanged machinegun and rocket fire with Alawite residents of the neighboring Jabal Mohsen district leaving three members of each community dead.

The latest deaths brought the toll from fighting in the city since Tuesday to 19, including two children.

Longstanding tensions in Tripoli escalated when 22 Sunnis from the Tripoli area who had crossed into Syria to join the armed rebellion against Assad's rule were ambushed by troops in the town of Tall Kalakh on November 30.

Damascus


...Home to a staggering array of terrorist organizations...


later agreed to repatriate the bodies at the request of the Lebanese foreign ministry, and on Sunday the corpses of three of the slain fighters were received at the Arida border crossing.

Posted by: Fred || 12/10/2012 00:00 || Comments || Link || E-Mail|| [6459 views] Top|| File under: Govt of Syria
Hariri Urges Tripoli Residents to 'Show Solidarity to Foil Suspicious Plots'
[An Nahar] Former Prime Minister Saad Hariri on Sunday telephoned Army Commander General Jean Qahwaji and Internal Security Forces chief Maj. Gen. Ashraf Rifi, urging military and security forces to "shoulder their responsibilities in order to stop the security deterioration and impose state authority" in the violence-hit city of Tripoli.

Hariri called for "putting an end, once and for all, to the cycle of violence that some parties want to drag the capital of the North into," according to a statement issued by the ex-PM's press office.

The opposition leader urged "extraordinary and strict measures against anyone violating the city's security or plotting against its safety and coexistence."

Hariri called on the city's residents to "close ranks and show solidarity in order to foil the suspicious plots that are well-known by everyone, especially state authorities who we do not believe are unaware of what's happening in Tripoli and of the operations of arming parties tasked with organizing violence rounds every now and then."

The ex-PM urged Tripoli's residents and dignitaries, "especially those who live in neighborhoods affected by the clashes, to exercise self-restraint and patience in the face of what is being plotted against their city," asking them to "cooperate with the relevant authorities, given that the state is the sanctuary that preserves the security of Tripoli and the safety of its people."

Later on Sunday, Prime Minister Najib Miqati said in a Twitter message that state authorities "took clear measures that will materialize in the coming hours in Tripoli."
Posted by: Fred || 12/10/2012 00:00 || Comments || Link || E-Mail|| [6462 views] Top|| File under:
Who's in the News
46
[untagged]
5
Govt of Syria
3
Govt of Pakistan
3
Palestinian Authority
2
Arab Spring
2
Hamas
1
Muslim Brotherhood
1
al-Qaeda in Pakistan
1
Jamaat-e-Islami
1
Govt of Iran
1
Commies
1
Ansar Dine
Bookmark
E-Mail Me
The Classics
The O Club
Rantburg Store
The Bloids
The Never-ending Story
Thugburg
Gulf War I
The Way We Were
Bio
Merry-Go-Blog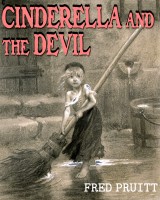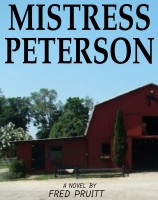 On Sale now!


A multi-volume chronology and reference guide set detailing three years of the Mexican Drug War between 2010 and 2012.

Rantburg.com and borderlandbeat.com correspondent and author Chris Covert presents his first non-fiction work detailing the drug and gang related violence in Mexico.

Chris gives us Mexican press dispatches of drug and gang war violence over three years, presented in a multi volume set intended to chronicle the death, violence and mayhem which has dominated Mexico for six years.
Click here for more information


Meet the Mods
In no particular order...


Steve White
Seafarious
Pappy
lotp
Scooter McGruder
john frum
tu3031
badanov
sherry
ryuge
GolfBravoUSMC
Bright Pebbles
trailing wife
Gloria
Fred
Besoeker
Glenmore
Frank G
3dc
Skidmark
Alaska Paul



Better than the average link...



Rantburg was assembled from recycled algorithms in the United States of America. No trees were destroyed in the production of this weblog. We did hurt some, though. Sorry.
44.201.94.72

Help keep the Burg running! Paypal: