Africa Horn
Somali defense minister issues a stern warning to the undisciplined soldiers
[Shabelle] Somali defense minister Abdi hakin Haji Mohamudd Fiqi has warned Somali government not to act in an undisciplined manner which can harm the civilians.

Speaking to the media in Mogadishu, Mr. Fiqi said that military court will be set up in every new town where government forces take over throughout and he said that any soldier found with a crime of transgressing the rights of the Somali civilians will court-martialed.

Meanwhile the defense minister also told that forces of the moderate Islamist group of Ahlu Sunna Wal Jama would be integrated into the Somali national army and he stressed that the government has already had talks on that issue with the leaders of the group.

Ahlu Sunna fought a bloody war the other

thug

group of Alshabab after the later group started to demolish scared shrines where well known leaders of Ahlu sunna were buried and Al shabab calls such shrines as un-Islamic though there were there in Somalia for hundreds of years.

Most of the Somali population is moderate

Moslem

s where tolerance within the people is widely accepted.
Posted by: Fred || 12/18/2012 00:00 || Comments || Link || E-Mail|| [6469 views] Top|| File under:
Africa North
Interior ministry to arrest attackers of political party offices: Presidency
[Al Ahram] Strict instructions have been issued to Egypt's interior ministry to arrest and prosecute anyone found taking part in attacks on public or private property, presidential

front man

Yasser Ali said at a Monday

presser

.

The presidential

front man

pointed to "recent attacks on the offices of certain political parties, government institutions, media outlets and places of worship," which he described as "a new phenomenon in Egypt."

Ali's comments came in the wake of Saturday's attack on the liberal Wafd Party's Cairo headquarters by Salafist activists. Earlier this month, the regional offices of the

Moslem Brüderbund

and its Freedom and Justice Party (FJP) were subject to attacks by unknown assailants.

"We condemned these attacks before and have called on all other parties to condemn them as well," Ali stated. While stressing the citizen's right to express his or herself, he added that such acts of violence and vandalism were "illegal and therefore unacceptable."

Ali went on to assert that no party or group should instruct its followers to attack the offices of their political rivals. Such actions, he said, "should be rejected by everyone."

On Saturday night, Mohamed Tharwat, managing editor of the Wafd Party's news website, stated that some 500 Salafist activists -- whom, he alleged, were followers of prominent preacher Hazem Abu-Ismail -- had attacked the party's headquarters in Cairo's Dokki district.

Tharwat told the media that attackers surrounded the building and sprayed it with fireworks before destroying several cars parked outside the building.

In early December, several offices of the

Moslem Brüderbund

and its FJP were attacked and set on fire by unknown assailants. The attacks coincided with violent

festivities

between supporters and opponents of Egyptian President Mohamed Morsi outside Cairo's presidential palace.

On Sunday, FJP Vice-Chairman Essam El-Erian stated that those who had attacked and torched the Brotherhood's offices were the "same elements" that had attacked the Wafd Party's headquarters.

Posted by: Fred || 12/18/2012 00:00 || Comments || Link || E-Mail|| [6464 views] Top|| File under: Arab Spring
Egypt State Council judges club to boycott charter poll's second phase
[Al Ahram] Members of the higher council of the Egyptian State Council's judges club will not supervise the upcoming second phase of Egypt's constitutional referendum, club head Hamdi Yassin stated on Monday evening.

Yassin said the decision was due to "unfulfilled promises" on the part of official entities that had been agreed upon before the referendum.

"Every judge in the State Council has the right to decline to supervise the second phase of the referendum," Yassin stated.

He went on to cite several points on which judges had earlier conditioned their participation. These included securing the supreme referendum committee and associated sub-committees; protecting voters and judges; and banning electioneering outside the committees.

"No judge will allow his dignity to be compromised," said Yassin.

He went on to call for an end to the "siege" of certain state institutions, especially Egypt's High Constitutional Court.

Last Saturday, Egyptians voted in the first phase of a contentious constitutional referendum. The second phase of voting is scheduled to take place next Saturday.

Posted by: Fred || 12/18/2012 00:00 || Comments || Link || E-Mail|| [6467 views] Top|| File under: Arab Spring
First-phase poll results expose 'illegitimate' draft charter: Egypt opposition
[Al Ahram] The results of the first phase of Egypt's constitutional referendum have revealed unequivocally that the country is largely divided, with the margin between those who support the draft charter – spearheaded by the Islamist current – and those who reject it failing to exceed 6 per cent, according to unofficial estimates.
To some, the results indicate a weakening of the Islamist movement, which was able to garner more than 70 per cent in last year's parliamentary elections.

"A 44 per cent rejection rate for the constitution is quite high and shows that the nation is deeply divided," Mohamed Adel, member of the April 6 youth movement, said in a Sunday statement. "The results have killed the dream of the Islamist current and the

Moslem Brüderbund

after half of the nation said 'no' to the draft charter."

"It's hard to imagine that any respectable country would pass a constitution rejected by 44 per cent of society, especially when turnout rates failed to exceed 31 per cent," he added.

Islamist figures, for their part, now point the finger of blame at the opposition, which, they say, successfully campaigned to turn public opinion against the draft constitution with "lies."

On Sunday, Salafist Nour Party

front man

Yousry Hammad accused liberal forces, a "corrupt" media and remnants of the former regime of spreading false information about the draft charter.

"It comes as no surprise that people were misled by liberal forces, who operate above the law," he said, adding that these same forces had "promoted lies" about the draft's contents.

Ahmed Oqeil, for his part, member of the

Moslem Brüderbund

's Freedom and Justice Party (FJP), praised the Egyptian public's participation in last Saturday's referendum.

"The Egyptian people have resisted all the campaigns against the referendum process and all the claims that there weren't enough judges to supervise the polling and the predictions of violence," Oqeil told Ahram Online. "Despite all this, the level of participation was high."

"Now the opposition is trying to get people to believe that a 56 per cent approval rate is not sufficient for the charter to pass, which is not the case," he added. "No constitution can garner a 90 per cent approval rate. A 50+1 approval rate is all that is necessary."

Posted by: Fred || 12/18/2012 00:00 || Comments || Link || E-Mail|| [6465 views] Top|| File under: Arab Spring
Caribbean-Latin America
Hugo Chavez allies win 20 of 23 Venezuela governorships
Venezuelan President Hugo Chavez's Socialist Party has increased the number of governorships it holds, winning 20 of the country's 23 states.


The country is pretty much toast. Time to hold the average people accountable for their decisions. When Venezuela becomes Zimbabwe we should stand to one side -- and return the boat people...

The opposition coalition held on to two key states, including Miranda, where Henrique Capriles was re-elected.

Sunday's poll took place amid uncertainty over the health of Mr Chavez, who is in Cuba recovering from cancer surgery.

Socialist Party leaders urged voters to turn out in support of the president. However, the number of people voting was put at 53%, well down on the 80% turnout in October's presidential election.

Aides said Mr Chavez had been watching the election closely and had "resumed giving instructions and governing".

Opposition leader Henrique Capriles won re-election as governor of Miranda state by defeating former Vice-President Elias Jaua. Mr Capriles, candidate of a coalition of opposition parties, was defeated by Mr Chavez in October's presidential election.
Posted by: Steve White || 12/18/2012 00:00 || Comments || Link || E-Mail|| [6460 views] Top|| File under:
China-Japan-Koreas
Who Runs N. Korea?
Last week's rocket launch by North Korea has once again focused international attention on the renegade country, especially the opaque clique that runs it. Besides the titular leader Pudgy Kim Jong-un, whose first anniversary in power the launch marked, pundits are wondering what role is played by the young leader's uncle Jang Song-taek, often described as the eminence grise behind the throne, and his aunt Kim Kyong-hui.

Fat Boy Kim Jong-un introduced Jang to top officials early this year as his "closest revolutionary comrade," one informed source said Sunday. Another source in China said Jang reviews all official documents that are reported to Kim, advising him and intervening in policy decisions. Senior North Korean officials "believe Jang controls Kim from behind the scenes."

Jang accompanied Suet Face Kim on 100 out of his 143 public appearances this year, the most frequently spotted official next to the young leader. "An official accompanying Kim usually has something to do with the facility he is visiting," said a government official here. "That Jang accompanies Kim regardless of the kind of venue demonstrates his level of influence."

Jang was one of the two high-ranking officials who accompanied Kim on his visit to the control center last Wednesday ahead of the rocket launch. The other was Pak To-chun, the secretary for munitions in the Workers Party.

China rolled out the red carpet for Jang when he went on a six-day state visit to Beijing in August. Last month, Jang was appointed head of North Korea's Sports Guidance Commission, a position that has emerged as a new power base, and South Korean intelligence believe he has also gained control of the Guard Command, which handles security for Kim.

The source of Jang's influence is his wife Kim Kyong-hui, the sister of former leader Kim Jong-il, who is believed to have taken over the reins along with Jang and Kim Jong-il's wife Kim Ok when the former North Korean leader suffered a massive stroke in 2008. Kim Kyong-hui was also influential in the appointment of Kim Jong-un to succeed his father.

The South's National Intelligence Service told the National Assembly in July this year that Kim Kyong-hui (66) is Kim Jong-un's "advisor." Some pundits say Kim was a heavy drinker and is in poor health, and Jang's position would be in jeopardy without her.

The couple's legitimacy comes from the fact that they are members of the Kim family. "Nobody can tell what will happen to Jang Song-taek when Kim Kyong-hui dies or how that will affect Kim Jong-un," said one informed source. "Kim Jong-un's leadership may hinge on his aunt's health."
Posted by: Steve White || 12/18/2012 00:00 || Comments || Link || E-Mail|| [6470 views] Top|| File under:
Kim Jong-un's Wife "Heavily Pregnant"
And a weighty matter it is in Nork-land...

A screen grab from North Korea's official KCNS news agency shows North Korean leader Kim Jong-un's wife Ri Sol-ju heavily pregnant.

The couple were pictured at a ceremony on the first anniversary of Kim Jong-il's death on Monday.
Posted by: Steve White || 12/18/2012 00:00 || Comments || Link || E-Mail|| [6481 views] Top|| File under:
Norks Observe 1st Anniversary of Kimmie's Death
North Korea is mourning the death one year ago of leader Kim Jong Il, in a special memorial ceremony led by his son and successor Kim Jong Un.

The North's official Korean Central News Agency reported Monday that hundreds of thousands of people stood silent and still outside the Kumsusan Palace of the Sun Mausoleum in the capital, Pyongyang. The current leader's father and grandfather are permanently lying in state in the mausoleum.

A siren sounded as a signal to begin three minutes of silence, which was observed across the country and even by ships at sea. The nation came to a halt to observe the moment one year ago, when Kim Jong Il died of a heart attack, 20 years after taking power upon the death of his father – the nation's founder – Kim Il Sung.

Several scientists who worked on the North's successful long-range rocket launch last week were among the first to pay tribute. The country's current leader did not speak but watched over the proceedings.

Three generations of the Kim family have ruled North Korea with an iron fist for more than six decades.
Posted by: Steve White || 12/18/2012 00:00 || Comments || Link || E-Mail|| [6496 views] Top|| File under:
The Grand Turk
Turkey Investigating At Least Five Local Jews It Claims Aided IDF In Mavi Marmara Affair
Representative of Turkish immigrants accuses Ankara of using Jewish community as leverage against Israel

Turkey's National Intelligence Organization (MİT) has launched an investigation of at least five Turkish citizens it believes collaborated with Israel in the 2010 takeover of the

Gazoo

-bound ship Mavi Marmara, according to Turkish media reports.

MIT believes the suspects either assisted the Israeli troops who boarded the vessel or later took part in the interrogation of the ship's activists in Israel, the Turkish daily Yeni Şafak reported on Friday.

A representative of Turkish Jews in Israel expressed concern


...meaning the brow was mildly wrinkled, the eyebrows drawn slightly together, and a thoughtful expression assumed, not that anything was actually done or indeed that any thought was actually expended...


that the government in Ankara was targeting the country's Jewish community.

According to the report, the investigation was launched after flotilla participants testified that they heard some Israeli soldiers speaking Turkish during and after the raid.

Israeli naval commandos commandeered the Mavi Marmara in May 2010 to enforce a naval blockade of the

Gazoo

Strip. The troops killed nine Turks after they were attacked by violent activists in

festivities

on board.

Uğur Yıldırım, an attorney with the Istanbul-based Humanitarian Relief Foundation (IHH), which organized the flotilla, was quoted in another Turkish daily, Zaman, as saying that during the interrogation of passengers on the boat after it had been brought to port in Israel, several Turkish citizens, wearing IDF uniforms, confirmed that they had been brought in to act as interpreters.

Another IHH lawyer, Gülden Sönmez, said the organization has pictures and videos linking certain Turkish citizens to the raid. "We have delivered all these to the prosecutor's office," she told Zaman.

While the report did not specify that the MIT was targeting the Jewish community, it did state that the investigation centered on Istanbul and Izmir, two cities with significant Jewish populations.

Hüseyin Ersöz, whom Maariv identified as the Deputy Chairman of the IHH, told a Turkish television station on Saturday night that once the names were published "everyone will know who the Turkish Jews are that served in the Israeli army and killed Turkish civilians on the Mavi Marmara."

Rafael Sadi, spokesperson for the Association of Turkish Immigrants in Israel, told Maariv that the Turkish authorities "are trying to intimidate the Jews" as well as to send Israel the message that if Turkish demands are not met, the Turkish Jewish community is liable to suffer the consequences.

The investigation probed all Turkish citizens who traveled between Turkey and Israel at least two weeks before and after the Mavi Marmara incident on May 31, 2010. MIT officials were quoted as saying they expected to uncover additional suspects.

Turkey has demanded a formal apology for the incident, as well as compensation for victims and the families of the dead, and for the

Gazoo

blockade to be lifted.

Israel has said its solders were attacked by violent thugs aboard the vessel, and insists its blockade against terror group

Hamas, always the voice of sweet reason,

-run

Gazoo

is legal. Israel's government has said it "regretted" the loss of life and has offered to pay into what it called a "humanitarian fund" through which casualties and relatives could be compensated, but has refused to issue an official apology.

A UN report into the Mavi Marmara incident released in 2011 concluded that Israel had used unreasonable force in stopping the Mavi Marmara, but that the blockade on

Gazoo

was legal.

In November, four of the most senior Israeli military commanders at the time of the incident were put on trial on trial in absentia by Turkey. That trial is still ongoing.

Turkey's state prosecutor seeks prison sentences of more than 18,000 years each for former chief of General Staff Gabi Ashkenazi, former Navy commander Eliezer Marom, former Air Force commander Amos Yadlin and former Air Force intelligence chief Avishay Levi.

Israel dismissed the proceedings as a "show trial" and "political theater."
Posted by: trailing wife || 12/18/2012 00:46 || Comments || Link || E-Mail|| [6504 views] Top|| File under:
India-Pakistan
'Jundullah men' still at large: Ashura blast trial halted
[Dawn] While police and Rangers have failed to recapture three suspected

hard boyz

after their escape in 2010 from the City Courts premises, the file of the 2009 Ashura blast case pending trial before an anti-terrorism court has been gathering dust for around two and a half years.

The three suspected

hard boyz

— Murtaza alias Shakil, Muhammad Saqib Farooqui and Wazir Mohammad —

beat feet from

the city courts in 2010 and their accomplice Murad Shah was killed in an encounter with the police.

The suspects, said to be associated with the banned

Death Eater

outfit Jundullah, were booked in four cases pertaining to attacks on Muharram processions in Dec 2009, including a devastating

kaboom

in the main Ashura procession on M.A. Jinnah Road that had left over 45 people dead.

Following their escape, the ATC –III, where the four cases against them were pending trial, on June 26, 2010 abated the legal proceedings in all cases after the investigation officers submitted in court that they had escaped.

On June 20, 2010, the suspects were brought to the city courts in connection with another case. After the hearing, the suspects got freed from the police custody by their accomplices following an armed attack on the city courts premises and suspect Murad Shah was killed during the attack.

The ATC-III had issued life warrants against the three suspects and directed the police to arrest and produce them in court as soon as possible.

Although the suspects escaped around two and a half years ago, the city police and their special investigation units have so far failed to trace them. It is highly surprising that why the suspects were not tried inside the prison if the law-enforcers knew that they were high-profile criminals.

Investigators believed that they got sufficient evidence to link the suspects with the 2009 Moharram bombings. But despite this jail authorities had neither made any request for a jail trial nor had they made arrangements for proper security while taking them to the city courts.

Legal experts believe that long suspension in the trial of such high-profile cases might cost the cases of the prosecution as the delay in trial always benefited the accused party and damaged the prosecution case.

In most cases of inordinate delays in trial, prosecution witnesses go underground or change their residence due to fear and even in some cases they die. Besides, it is hard for a witness to remember the exact evidence for years while it is also a difficult task for IOs to maintain the case property, police files and keep in touch with his witnesses.

The suspects in the present cases were nabbed
Maw! They're comin' to get me, Maw!
after a shoot-out on Hawkesbay Road on Jan 23, 2010. They also confessed to having carried out the attacks on the Muharram processions.

They were charge-sheeted under the Anti-Terrorism Act, 1997 and their cases were sent to the ATC-III for trial and the court had supplied copies of documents to the suspects under Section 265-C of the criminal procedure code. However,


nothing needs reforming like other people's bad habits...


they escaped before their indictment.

Suspects Murtaza and Saqib Farooqui were booked for their alleged involvement in the 2009 Ashura blast. The duo were also charge-sheeted in the Paposh Nagar blast that took place on Dec 26, 2009 (8th Muharram) when a Muharram procession was passing through and it left 13 people

maimed

.

Murad Shah and his absconding accomplices, Haider, Hasnain and Sajid, were charge-sheeted in a case pertaining to a low-intensity blast that targeted 9th Muharram procession in Qasba Colony on Dec 27, 2009. Seventeen people were

maimed

in the blast.All the four suspected

hard boyz

were also facing trial in another case under Sections 4/5 of the Explosive Substance Act read with Section 7 of the ATA at the Sir Syed

cop shoppe

since the police claimed that they had seized

kaboom

on a lead given by the suspects.

Posted by: Fred || 12/18/2012 00:00 || Comments || Link || E-Mail|| [6464 views] Top|| File under: Jundullah
Peshawar in shock after airport attack
[Dawn] The residents of Kandi Jamroze Khan, a small locality opposite the western boundary wall of Bacha Khan International Airport and PAF Base, are in a state of shock after the Saturday night brazen attack by Islamic fascisti that left several houses and vehicles damaged besides five persons dead and over 40 injured.

On Sunday several of the families in the area were seen leaving their houses as they were no longer fit for living. Over a dozen houses were damaged badly in the attack. The boundary walls of several houses were demolished and cracks were visible in several others. Roofs of some of the structures caved in and their windowpanes were shattered.

A small road separates the locality, situated in Abdara village, from Bacha Khan International Airport and PAF Base both of whom share a joint airfield.

However,


a poor excuse is better than no excuse at all...


the two portions of the western wall, which the attackers breached, are towards the base and installations of PAF and
Army Aviation Authority are situated in that area. The road connects Bara Road to several villages and Old Bara Road in an upscale University Town locality.

The security forces erected a makeshift curtain to hide broken portion of the boundary wall of the PAF Base where some labourers were busy in its reconstruction. Residents of the area and passersby were peeping through holes in the curtain.

The wreckage of the vehicle used by the attackers to make a breach in the wall by exploding it was also lying nearby the broken
wall. Blood stains were also visible at different spots which the local people said were of the killed

Death Eater

s. Remains of a suicide vest were also lying nearby along with pieces of human flesh.

A big cater at the place of occurrence was a testimony to the severity of the blast. Local people said that first they heard an

kaboom

and when they came out of their residences they saw the vehicle was being pushed by Islamic fascisti towards the boundary wall and soon it went kaboom! with a deafening noise.

"Soon it was chaos with injured people lying at different spots groaning with pain amidst complete darkness and plume of
dust," said Abdul Ghafoor, a resident of the locality. He said that they saw remains and bodies of the attackers, probably four or five in number. He said that the outer wall of his residence collapsed and windows were also broken, but his family remained unhurt.

Most of the inhabitants contradicted the accounts of the law enforcement agencies that the attackers were killed in exchange of fire.

They said that soon after the vehicle went kaboom! they saw the dismembered bodies whereas one of the attackers was still alive but

maimed

critically. They said that after about an hour the injured

Death Eater

also expired.

However,


a poor excuse is better than no excuse at all...


none of them had seen any of the Islamic fascisti fleeing.

Provincial Senior Minister Bashir Ahmad Bilour, who visited the area and inspected the damage, told the people that on Saturday night he was passing by the site of the first blast near Old Bara Road where he spotted a vehicle on fire while two persons, apparently attackers, were fleeing away. He added that it was a well coordinated attack, carried out from different sides.

He told journalists that it was time for the federal government to decide about shifting of the airport and base from the populated area to some safer location.

About compensation for the damaged property and vehicles, Mr Bilour said that it was not the policy of provincial government to pay compensation for damaged property. The affected persons should submit applications that would be considered by them, he added.

Faheem Khan, another resident of the locality, was busy in loading important household items in a tractor trolley. He said that as the entire structure of his house had cracked, therefore he shifted his family to residence of one of their relatives in some other area.

Mr Khan said that Saturday night occurrence was like a nightmare and the loud

kaboom

s still echoed in his mind. He said that


women and kiddies

in the area were crying and the injured were calling for help.

He added that the government should compensate the people as most of the affected persons belonged to poor families.

Several linemen of Wapda were seen busy in repairing the snapped wires on both sides of the road. One of them said that they had been trying their level best to repair the broken wires so that electricity could be restored at the earliest.

Posted by: Fred || 12/18/2012 00:00 || Comments || Link || E-Mail|| [6461 views] Top|| File under: Govt of Pakistan
Malik's account on Hafiz Saeed puts Pak-India cricket series in jeopardy
[Dawn] Citing Pak Interior Minister Rehman Malik


Pak politician, Interior Minister under the Gilani government. Malik is a former Federal Investigation Agency (FIA) intelligence officer who rose to head the FIA during Benazir Bhutto's second tenure. Malik was tossed from his FIA job in 1998 after documenting the breath-taking corruption of the Sharif family. By unhappy coincidence Nawaz Sharif became PM at just that moment and Malik moved to London one step ahead of the button men. He had to give up the interior ministry job because he held dual Brit citizenship.


's account on Hafiz Muhammad Saeed



...who would be wearing a canvas jacket with very long sleeves anyplace but Pakistain...


' arrest, Indian opposition on Monday demanded to call off the upcoming cricket series between the two countries, BBC Urdu Service reported.

Leaders of the Bhartiya Janata Party (BJP) have said that India should refrain itself from having dialogues with Pakistain. Former chief of the party Venkaiah Naidu said terrorism and cricket can not go along. "On one hand they (Pakistain) support terrorism and on the other a cricket series is being host for them…this can't go side by side," he said.

The interior minister is back from New Delhi where he went on a three-day visit to formalise a new visa accord last week.

Meanwhile,


...back at the barn, Bossy was furiously chewing her cud and thinking...


Indian Home Minister Sushilkumar Shinde also criticised his Pak counterpart's claim that Islamabad had thrice tossed in the slammer
Drop the rosco, Muggsy, or you're one with the ages!
Lashkar-e-Taiba
...the Army of the Pure, an Ahl-e-Hadith terror organization founded by Hafiz Saeed. LeT masquerades behind the Jamaat-ud-Dawa facade within Pakistain and periodically blows things up and kills people in India. Despite the fact that it is banned, always an interesting concept in Pakistain, the organization remains an blatant tool and perhaps an arm of the ISI...
(LeT) founder Hafiz Muhammad Saeed for his alleged role in the 2008 Mumbai attacks.

"Malik appears misinformed on the matter," Shinde informed the Rajya Sabha (Parliament.)

Shinde said that through the documents, provided by Islamabad regarding detentions of Saeed on three instances, it is clear that he was arrested for other reasons and not for his role as a conspirator in 2008 attacks.

He pointed out that the Pak interior minister "has been telling us repeatedly that he had arrested Saeed thrice and that, on each occasion, he was let off by the courts for lack of evidence."
Posted by: Fred || 12/18/2012 00:00 || Comments || Link || E-Mail|| [6481 views] Top|| File under: Lashkar e-Taiba
Israel-Palestine-Jordan
Talk Of Palestinian-Jordanian Confederation Irks Observers On Both Sides Of The River
'We have disengaged from the West Bank and we don't want it back,' writes Jordanian columnistMedia reports that Paleostinian Authority President the ineffectual Mahmoud Abbas


... a graduate of the prestigious unaccredited Patrice Lumumba University in Moscow with a doctorate in Holocaust Denial...


is advancing a plan for confederation with Jordan have sparked a flurry of negative reactions both in Jordan and in the Paleostinian territories.

London-based daily al-Quds al-Arabi reported last Thursday that Abbas held a closed meeting with seven Fatah and PA members earlier last week to discuss the imminent possibility of a confederate union with the Hashemite Kingdom. According to the report, Abbas asked his team to prepare a report on diplomatic possibilities for negotiating the confederation plan with Jordan, which he considered "among the supreme Paleostinian interests."

A confederation could be any of a number of political unions between the two bodies. The term differs from a federation, which features semi-independent states ruled by a single central government.

Jordanians are particularly sensitive to the idea of a Paleostinian-Jordanian union since Jordan officially relinquished its claim to the West Bank in 1988
Paleostinian presidential

front man

Nabil Abu Rudeineh rushed to clarify that the idea of a Jordanian-Paleostinian confederation had already been raised in 1988, but could only materialize following complete Paleostinian independence and a popular referendum on the matter.

Another member of the Paleostinian leadership, PLO Executive Committee member Wasel Abu-Youssef, told al-Quds al-Arabi that mere talk of a confederation could block the road to Paleostinian statehood on the 1967 borders, since "Israel currently plans to establish a [Paleostinian] state and annex it to Jordan."

Jordanians are particularly sensitive to the idea of a Paleostinian-Jordanian union since Jordan officially relinquished its claim to the West Bank in 1988. Many in the kingdom fear that Israel plans to turn Jordan into the alternative Paleostinian homeland, considering its high Paleostinian population.

"[Jordan] will become an alternative homeland not only for West Bank Paleostinians but also for the Paleostinians of Syria and

Leb

... We have disengaged from the West Bank and we don't want it back; we will not allow any power in the universe to impose it upon us," wrote Jordanian columnist Nahed Hattar in the independent daily al-Arab al-Yawm.

"The United States, Europe and Israel encourage the confederation between Jordan and the West Bank in order to transfer the burden of administering the 'territories' and their residents to Jordan."

The Islamic Action Front


...Jordan's branch of the Moslem Brüderbund...


, Jordan's

Moslem Brüderbund

party, joined the voices of condemnation on Monday, chiding "the suspect calls for a federation or confederation between Jordan and parts of Paleostine."

"While we assert our faith in Arab and Islamic unity... we reject all calls for a federation or confederation before the liberation of Paleostine and its people's ownership of their national homeland."
Posted by: trailing wife || 12/18/2012 00:47 || Comments || Link || E-Mail|| [6514 views] Top|| File under:
Jihadi Leader To Christians: Convert To Islam Or Die
[Ynet] Syria resident Ahmad Al Baghdadi Al Hassani's comments seem to indicate growing anti-Christian sentiment in

Mohammedan

world

Jihadi leader Ahmad Al Baghdadi Al Hassani referred to Christians as polytheists and "friends of the Zionists."

In a recent Egyptian TV address, the

bad turban

leader stressed that Christians must choose "Islam or death," while their women and daughters may legitimately be regarded as wives of

Mohammedan

s.

Al Hassani resides in Syria and supports the armed opposition.


Just the people we want running things A.A. (After Assad).
Posted by: trailing wife || 12/18/2012 00:31 || Comments || Link || E-Mail|| [6496 views] Top|| File under:
Report: New Piece Of Malware Found In Iran
[Jpost] A new piece of malware that deletes date from infected computers has been found in Iran, online magazine Computer World reported Monday, citing Maher, Iran's Computer Emergency Response Team Coordination Center (CERTCC).

According to the report the malware deletes entire partitions and user files and the Maher Center described it as a targeted attack with a simple design.

"Despite its simplicity in design, the malware is efficient and can wipe disk partitions and user profile directories without being recognized by anti-virus software," Computer World quoted Maher as saying.
Posted by: trailing wife || 12/18/2012 00:31 || Comments || Link || E-Mail|| [6473 views] Top|| File under:
Iran details plan to end Syria crisis
[Al Ahram] Iran has detailed a plan to put an end to the crisis in its ally Syria, calling for an immediate ceasefire and the start of national dialogue between Damascus
...The City of Jasmin is the oldest continuously-inhabited city in the world. It has not always been inhabited by the same set of fascisti...
and rebels, media reported on Monday.

The proposal, whose details were published on Sunday by the foreign ministry, was originally announced on October 14, when Foreign Minister Ali Akbar Salehi gave it to visiting international peace envoy Lakhdar Brahimi.

The six-point plan calls for "an immediate halt to violence and armed actions under the supervision of the United Nations"


...a formerly good idea gone bad...


Tehran, the main regional ally of
Hereditary President-for-Life Bashir Pencilneck al-Assad


One of the last of the old-fashioned hereditary iron-fisted fascist dictators...


's regime, says the next step is "the lifting of sanctions against Syria to pave the way for the distribution of humanitarian aid."

"Once calm is restored, national dialogue must begin... a transitional government will then be in charge of organising free elections for parliament, the constituent assembly and the presidency," the text of the plan reads.

Iran has long advocated a political solution and dialogue between the government and opposition groups to end the Syrian crisis.

However opposition groups reject any Iranian involvement in the search for a solution, reflecting the view that the US and some Western and Arab countries hold that Tehran is discredited by its unwavering support for Assad.

Tehran's proposal also envisages "the release of political prisoners by the government and impartial trial of those enjugged
Youse'll never take me alive coppers!... [BANG!]... Ow!... I quit!
for involvement in crimes" since the revolt broke out in Syria more than 21 months ago.

"A committee must be formed to assess the conflict's resulting damage to Syria's infrastructure," it said. "The current campaign of misinformation against Syria must also end."

Posted by: Fred || 12/18/2012 00:00 || Comments || Link || E-Mail|| [6465 views] Top|| File under: Govt of Syria
Turkey proposes to Russia new Syria plan: report
[Al Ahram] Turkey has made a new proposal to Russia for an orderly peaceful transition in war-ravaged Syria in the post-regime era, a Turkish newspaper reported on Monday.
The proposal calls for
Hereditary President-for-Life Bashir Pencilneck al-Assad


Supressor of the Damascenes...


to step down in the first three months of 2013 and for the transition process to be undertaken by the opposition National Coalition, which was recognised as the sole representative of Syrians by Arab and Western states last week, the Radikal newspaper reported.

The plan was discussed during Russian President Vladimir Putin

...Second President of the Russian Federation and the first to remain sober. Because of constitutionally mandated term limits he is the current Prime Minister of Russia. His sock puppet, Dmitry Medvedev, was installed in the 2008 presidential elections. Putin is credited with bringing political stability and re-establishing something like the rule of law. During his eight years in office Russia's economy bounced back from crisis, seeing GDP increase, poverty decrease and average monthly salaries increase. During his presidency Putin passed into law a series of fundamental reforms, including a flat income tax of 13%, a reduced profits tax, and new land and legal codes. Under Putin, a new group of business magnates controlling significant swathes of Russia's economy has emerged, all of whom have close personal ties to Putin. The old bunch, without close personal ties to Putin, are in jail or in exile...
's meeting with Turkish Prime Minister Recep Tayyip Erdogan in Istanbul on December 3 and Putin reportedly considered it a "creative formula," according to Radikal.
Posted by: Fred || 12/18/2012 00:00 || Comments || Link || E-Mail|| [6490 views] Top|| File under: Govt of Syria
Syria hits back at UN over Palestinian refugees
[Daily Nation (Kenya)] Syria on Monday hit back at the United Nations


...an organization originally established to war on dictatorships which was promptly infiltrated by dictatorships and is now held in thrall to dictatorships...


over the fate of Paleostinian refugees after UN chief
the ephemeral Ban Ki-moon


... of whom it can be said to his credit that he is not Kofi Annan...


voiced "grave concern" following a deadly air strike on Yarmuk camp in southern Damascus


...Capital of the last remaining Baathist regime in the world...


"The United Nations and international community are responsible for the frustrations of the Paleostinians because they have not implemented UN resolutions related to their legitimate rights," Foreign Minister Walid Muallem said.

"Syria offered something to our Paleostinian brothers decades ago that no other Arab host country has offered," he told Ban in a telephone call, quoted by state news agency SANA.

Posted by: Fred || 12/18/2012 00:00 || Comments || Link || E-Mail|| [6467 views] Top|| File under: Govt of Syria
Who's in the News
31
[untagged]
9
Arab Spring
6
Govt of Syria
3
Govt of Pakistan
1
Taliban
1
Thai Insurgency
1
Jamaat-e-Islami
1
al-Qaeda in Pakistan
1
al-Qaeda in Arabia
1
Jundullah
1
Hezbollah
1
al-Qaeda in Iraq
1
al-Qaeda in North Africa
1
Lashkar e-Taiba
1
TTP
Bookmark
E-Mail Me
The Classics
The O Club
Rantburg Store
The Bloids
The Never-ending Story
Thugburg
Gulf War I
The Way We Were
Bio
Merry-Go-Blog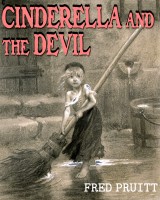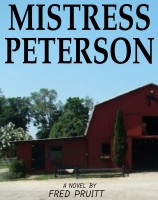 On Sale now!


A multi-volume chronology and reference guide set detailing three years of the Mexican Drug War between 2010 and 2012.

Rantburg.com and borderlandbeat.com correspondent and author Chris Covert presents his first non-fiction work detailing the drug and gang related violence in Mexico.

Chris gives us Mexican press dispatches of drug and gang war violence over three years, presented in a multi volume set intended to chronicle the death, violence and mayhem which has dominated Mexico for six years.
Click here for more information


Meet the Mods
In no particular order...


Steve White
Seafarious
Pappy
lotp
Scooter McGruder
john frum
tu3031
badanov
sherry
ryuge
GolfBravoUSMC
Bright Pebbles
trailing wife
Gloria
Fred
Besoeker
Glenmore
Frank G
3dc
Skidmark
Alaska Paul



Better than the average link...



Rantburg was assembled from recycled algorithms in the United States of America. No trees were destroyed in the production of this weblog. We did hurt some, though. Sorry.
34.239.147.7

Help keep the Burg running! Paypal: