Afghanistan
Afghan Talks in France Bolster Hopes of Peace Process
[An Nahar] Representatives of Afghanistan's warring factions met here Thursday for two days of landmark talks that diplomats hope will bolster a fledgling

grinding of the peace processor

in the war-torn country.

For the first time since a U.S.-led bombing campaign drove the Taliban from power in 2001, senior figures in the Islamist movement sat down with officials from the government and other opposition forces for a round table discussion on the country's future that was brokered by a French think tank.

The organizers, the Foundation for Strategic Research (FRS), confirmed the closed-door talks had got underway at Qazi's guesthouse an undisclosed location near

Gay Paree

but would not divulge the agenda or other details for fear of compromising a potentially significant confidence-building exercise.

The talks come against a background of accelerating efforts to draw the Taliban and other opponents of President Hamid Maybe I'll join the Taliban Karzai
... A former Baltimore restaurateur, now 12th and current President of Afghanistan, displacing the legitimate president Rabbani in December 2004. He was installed as the dominant political figure after the removal of the Taliban regime in late 2001 in a vain attempt to put a Pashtun face on the successor state to the Taliban. After the 2004 presidential election, he was declared president regardless of what the actual vote count was. He won a second, even more dubious, five-year-term after the 2009 presidential election. His grip on reality has been slipping steadily since around 2007, probably from heavy drug use...
into negotiations on how Afghanistan will be run after Western troops withdraw at the end of 2014.

The alternative, diplomats fear, is a multi-sided civil war that will make more than a decade of Western intervention in the country look like a colossal waste of human life and hundreds of billions of dollars.

Karzai's government has drawn up a road-map for peace which involves persuading the Taliban and other

cut-thoat

groups to agree a ceasefire as a prelude to becoming peaceful players in the country's nascent democracy.

As a first step in that direction, Karzai's administration has been attempting to secure the release of top Taliban prisoners held by neighboring Pakistain.

Progress on the prisoner issue is seen as vital if the Taliban is to be drawn into direct negotiations with the government. Karzai's roadmap envisages these taking place in Soddy Arabia


...a kingdom taking up the bulk of the Arabian peninsula. Its primary economic activity involves exporting oil and soaking Islamic rubes on the annual hajj pilgrimage. The country supports a large number of princes in whatcha might call princely splendor. When the oil runs out the rest of the world is going to kick sand in their national face...


next year with both Pak and U.S. involvement.

To date the Taliban has refused to negotiate with the government, which it regards as a puppet of the United States, and initial discussions with American officials were suspended in March.

But the presence here of senior figures Shahabuddin Dilawar and Naeem Wardak has been seen as a sign that the Islamist group is contemplating going beyond exploratory discussions.

Dilawar is a former deputy head of the Taliban's Supreme Court who had to be granted a U.N. special exemption to come to

La Belle France

because he is usually subject to a travel ban under international sanctions on the organization.

Karzai's roadmap for peace explicitly envisages Taliban leaders being brought into a power-sharing government and/or being appointed to posts such as provincial governors in their ethnic Pashtun strongholds in the south and east of the country.

Posted by: Fred || 12/21/2012 00:00 || Comments || Link || E-Mail|| [6462 views] Top|| File under: Taliban
Africa Horn
Sudan's War-Torn South Kordofan to Be Divided
[An Nahar] Sudan's war-torn South Kordofan state is to be divided, giving separate status to the western part dominated by nomadic Arab Misseriya

rustics

, the government said on Thursday.

Vice President Ali Osman Taha "announces the establishment of West Kordofan state," the official SUNA news agency said in a brief dispatch.

The move recreates the state of West Kordofan which was eliminated in 2005 following a peace agreement between Khartoum and the Sudan People's Liberation Army/Movement that ended a 23-year civil war.

At that time Khartoum agreed to unite West and South Kordofan in line with calls from the SPLM, which was supported by ethnic fighters based in the Nuba Mountains that straddle South and West Kordofan.

The boundary between the two states fell just west of Kadugli, capital of South Kordofan where Nuba rebels formerly allied to the southern

snuffies

have been fighting since June last year, shortly before the South separated after an overwhelming "yes" vote in a referendum.

The rebellion by the Sudan People's Liberation Movement-North -- which Khartoum alleges is backed by South Sudan -- is concentrated in the eastern half of the state.

West Kordofan is home to most of cash-strapped Sudan's oilfields as well as to the territory of Abyei, whose final status was the most sensitive issue left unresolved when South Sudan became independent.

Sudan and South Sudan failed to settle the Abyei issue by a December 5 African Union


...a union consisting of 53 African states, most run by dictators of one flavor or another. The only all-African state not in the AU is Morocco. Established in 2002, the AU is the successor to the Organisation of African Unity (OAU), which was even less successful...


deadline.

The AU has proposed that a referendum be held next October on whether the territory joins Sudan or South Sudan.

Under that plan, members of the Dinka, a dominant South Sudanese tribe who live in the Abyei area, would have the right to vote along with Sudanese with "permanent abode".

The Misseriya, who regularly graze their animals and move through Abyei, strongly object to the plan.

Posted by: Fred || 12/21/2012 00:00 || Comments || Link || E-Mail|| [6468 views] Top|| File under: Govt of Sudan
Africa North
State Dept Official: Libya warnings 'went to the top'
A top State Department official acknowledged Thursday that cables warning of serious security concerns at the U.S. compound in Benghazi went to department headquarters – and possibly to the Secretary of State's office – in the months leading up to the deadly Sept. 11 attack.

Deputy Secretary of State Williams Burns, testifying before the Senate Foreign Relations Committee, said the cables "would have been reviewed up through the assistant secretary level, and it may be that some of my colleagues on the seventh floor saw them as well." The seventh floor refers to Hillary Clinton's office. Further, Burns confirmed "there were certainly memos" that came to Clinton's office describing some of the dozens of security incidents in the region before the attack.

Deputy Secretary of State Thomas Nides and Burns told the committee that the State Department had "already begun to fix" the "serious, systemic problems" identified in a blistering report that pointed to gross mismanagement at the State Department over their handling of the Benghazi incident. Burns and Nides testified in place of Clinton, who is recovering from a stomach virus and concussion. Clinton had been scheduled to testify Thursday but canceled.
Posted by: Pappy || 12/21/2012 09:38 || Comments || Link || E-Mail|| [6491 views] Top|| File under:
Police arrests of Salafist 'Hazemoun' condemned
[Al Ahram] Two members of the 'Hazemoun' movement – supporters of Salafist leader Hazem Abu-Ismail – were tossed in the clink
Drop the heater, Studs, or you're hist'try!
by police on Tuesday in the wake of Saturday's attack on the liberal Wafd Party headquarters, according Ahmed Samir, a leading member of the movement.
Samir told Al-Ahram's Arabic website that the arrest of Ahmed Arafa and Sherif El-Hosari had almost led to a rash reaction by the movement. However,


the hip bone's connected to the leg bone...


Abu-Ismail, a disqualified presidential candidate, gave his followers orders not to respond to the arrests.

News of Ahmed Arafa's arrest circulated around social networking sites on Wednesday, claiming he had been "kidnapped" by plainclothes

coppers

late on Tuesday.

A video posted on a Facebook page used by Abu-Ismail supporters showed Arafa's mother saying that around six people broke into her house at 2am, searched Arafa's bedroom and took him. The video also shows Arafa's ransacked bedroom.

Renowned human rights
...which are usually entirely different from personal liberty...
activist Mona Seif said via Twitter that Arafa was at Cairo's Heliopolis Court accompanied by his lawyer on Wednesday afternoon.

Samir said other groups, such as the Egyptian Popular Current, April 6 and remnants of the Mubarak regime carry out acts of violence that are then falsely attributed to Hazemoun.

Abu-Ismail vehemently denied that his supporters were behind Saturday's attacks on the headquarters on the Wafd Party and the Egyptian Popular Current. The managing editor of the Al-Wafd news website held Hazemoun responsible for the attack, but Abu-Ismail shrugged off the accusation.

The Egyptian Popular Current issued a statement condemning Arafa's arrest and the raid on his house.

"In spite of our clear political differences, we reject any raids or arrests carried out in that way. Our principles are different, but we demand a country based on law," read the statement.

Meanwhile,


...back at the bunker, his Excellency called a hurried meeting of his closest advisors. It was to be his last. They discussed the officers's efficiency rating system...


human rights lawyers Gamal Eid took a swipe at the police via Twitter.

"It would have been better if the president [Mohamed Morsi] had started by reforming the Ministry of Interior, so it wouldn't go back to its criminal methods [which we reject] against Ahmed Arafa or anyone else," said Eid.

The Islamic Renaissance and Reform Movement condemned Arafa's arrest as the return of the "visitors of dawn," a title frequently given to Mubarak-era state security forces known for arbitrarily arresting activists in the middle of the night.

Posted by: Fred || 12/21/2012 00:00 || Comments || Link || E-Mail|| [6464 views] Top|| File under: Salafists
Egypt's Islamists call for Friday rally 'to defend scholars and mosques'
[Al Ahram] A number of Islamist groups are calling for a rally "to defend scholars and mosques" in front of the Qaed Ibrahim mosque in Alexandria on Friday.

The protest comes after iconic Alexandria sheikh Ahmed El-Mahalawy was trapped inside the mosque for 14 hours on Friday, 14 December by worshippers angry at his sermon, which called for a 'Yes' vote in the national constitutional referendum.

According to a statement released on the

Moslem Brüderbund

's Facebook page on Tuesday, the groups who plan to participate include the Brotherhood and its political arm the Freedom and Justice Party (FJP), the Salafist Calling and its political arm Nour Party, Asala Party, Al-Gamaa Al-Islamiya, and Building and Development Party.

The Islamist forces blamed the liberal Constitution Party, headed by Mohamed ElBaradei


Egyptian law scholar and Iranian catspaw. He was head of the IAEA from December 1997 to November 2009. At some point during his tenure he was purchased by the Iranians. ElBaradei and the IAEA were jointly awarded the Nobel Peace Prize for something in 2005. After stepping down from his IAEA position ElBaradei attempted to horn in on the 2011 Egyptian protests which culminated in the collapse of the Mubarak regime. ElBaradei served on the Board of Trustees of the International Crisis Group, a lefty NGO that is bankrolled by the Carnegie Foundation, the Ford Foundation, the Bill & Melinda Gates Foundation, as well as George Soros' Open Society Institute. Soros himself serves as a member of the organization's Executive Committee.


, and the opposition group Egyptian Popular Current, led by former presidential candidate Hamdeen Sabbahi, for spearheading the attacks on the mosque.

The Brotherhood statement said that the rally will be in "response to the attacks by the militias of the Popular Current and the Constitution Party on the Qaed Ibrahim mosque, siege of Sheikh El-Mahalawy for more than 14 hours inside the mosque, and attempt to assault more than 100 worshippers, including

women and kiddies

."

Anas El-Kady, the official spokesperson of the Brotherhood's Alexandria branch, said the rally will be against the "thuggery" of the two opposition groups.

"It began with attacking the (Brotherhood's) headquarters, then with the assaulting of Brotherhood leaders' homes and houses of worship and Islamic preachers," El-Kady said.

Several Brotherhood headquarters were torched by protesters, following President Mohamed Morsi's controversial 22 November constitutional decree, in which he placed himself above judicial review.

El-Kady added that the siege of El-Mahalawy showed the "ugly face" of Egypt's "secular groups" hostile to Islam.

"Yet, the Egyptian people are religious by nature. Egyptians are protective of Islam and will not accept this kind of behavior," he said.

He also accused the leaders of Egypt's opposition groups of forcing the Islamists to resort to violence.

"However,


we can't all be heroes. Somebody has to sit on the curb and applaud when they go by...


Islamist leaders were able to exercise self-control. They managed to maintain their non-violent ideology and their belief in dialogue and peaceful work," El-Kady said. "This is different than the secular groups, who prefer violence than dialogue and democracy."

The Preacher's Syndicate has also released a statement on their official website, announcing their planned participation in Friday's rally after what they called a "savage attack by seculars, liberals, and members of the old regime, which culminated in the attack on the Qaed Ibrahim mosque, an icon of the revolution, and the siege of El-Mahalawy, a revolutionary preacher."

The syndicate accused these forces of trying to drag Egypt into a civil war after they failed attempt
Curses! Foiled again!
to destroy the legitimacy of the regime and obstruct the path of the revolution.

The syndicate also urged the Egyptian people to protect places of worship. It asked the Ministry of Interior to protect houses of worship and arrest and punish all those responsible for this "heinous act."

Posted by: Fred || 12/21/2012 00:00 || Comments || Link || E-Mail|| [6466 views] Top|| File under: Arab Spring
Egypt's presidency 'open to dialogue': Spokesman
[Al Ahram] Presidential

front man

Yasser Ali said the regime is open to dialogue about the constitution regardless of the outcome, in a

presser

on Thursday.

"Regardless of whether people vote yes or no in the referendum, we will be open to dialogue," Ali said during the conference, which took place at the presidential palace.

He added that Egypt's economy is going through a "critical" phase that requires all of Egypt's forces to work together. "We are all aware of the rules of democracy, the most important of which is the peaceful transfer of power," Ali said. "Dialogue is the only solution for those who want a democracy."

The second phase of the referendum will take place on 22 December.

Posted by: Fred || 12/21/2012 00:00 || Comments || Link || E-Mail|| [6467 views] Top|| File under: Arab Spring
Egypt Paper Says Morsi 'To Undergo Brain Surgery'
The Egyptian newspaper Al-Wafd reported Thursday that Egyptian President Mohamed Morsi will have to undergo brain surgery, in the coming weeks, to remove a life-threatening tumor.

The report has not been corroborated by any other source and was denied by the Presidential Palace.


Did he suffer a 9mm hemorrhage?
Posted by: trailing wife || 12/21/2012 00:00 || Comments || Link || E-Mail|| [6483 views] Top|| File under:
Salafist imams face complaints
[Magharebia] More than 200 Tunisian lawyers filed a formal complaint against the imam of the Sidi Lakhmi mosque in Sfax, Tunisie Numerique reported on Wednesday (December 19th).

According to the representative of the group of lawyers, the action is not directed at imam Ridha Jaouadi but rather at his December 7th sermon, during which he called on followers to kill and die in a "holy war" against anyone opposed to the Islamist government.

In related news Wednesday, Tunisian activists accused a holy man of inciting hatred against Jews during a November sermon aired by private network Hannibal TV.

"We have lodged a complaint with the court of the first instance in Ben Arous against the imam of Rades mosque, Sheikh Ahmed S'hili, for inciting hatred," attorney Kais Baltagi told AFP.

The complaint is based on legislation that allows anyone who uses media to "incite hatred between races, religions and people" to be placed in durance vile


Drop the rosco, Muggsy, or you're one with the ages!


for up to three years.

Hannibal TV was not included in the complaint, because it aired the imam's remarks live and was unaware in advance of the nature of his comments, Baltagi said.
Posted by: Fred || 12/21/2012 00:00 || Comments || Link || E-Mail|| [6465 views] Top|| File under: Salafists
Libya pursues Benghazi consulate attack inquiry
[Magharebia] Libyan Prime Minister Ali Zidan on Wednesday (December 19th) said that investigations into the September 11th assault on the US consulate in Benghazi were "proceeding well".

"A date will be set for the trial," he said in Tripoli


...a confusing city, one end of which is located in Lebanon and the other end of which is the capital of Libya. Its chief distinction is being mentioned in the Marine Hymn...


Speaking at the same

presser

, Justice Minister Salah Marghani said that the ministry had started implementing a strategic plan to eliminate illegal prisons and detention centres.

"The plan is based on providing fair trials for all defendants," the minister said, adding that "civilians would no longer be tried before military courts".

"Trying civilians before regular courts guarantees fair trials," Marghani said.

Posted by: Fred || 12/21/2012 00:00 || Comments || Link || E-Mail|| [6461 views] Top|| File under: Arab Spring
Africa Subsaharan
Mali's neighbors fear spread of Islamism in region
When a radical French Muslim cleric was arrested in Mali last month on his way to join Islamist jihadis rebels in the north, he was carrying fake Senegalese identity papers. It heightened the worst fears of Mali's neighbor to the west: the threat of terrorism spreading across the border into one of Africa's most peaceful countries.

Senegal and other neighbors may have to confront their fears soon. The UN Security Council voted on Thursday to approve a military intervention in Mali, led by African forces and backed by Western military trainers.

This intervention could have unintended consequences, including the possible spread of violence in the region. The Islamists in northern Mali have already threatened to bomb the capitals of any African nation that contributes troops to the planned military force.

The radicals in northern Mali could easily move across the porous frontiers. Some Senegalese men have joined one of the leading Islamist groups, al-Qaeda in the Islamic Maghreb. And AQIM has reportedly used Senegal for some of its money-laundering operations.

The fear of spreading terrorism is a main reason for the Security Council's decision to approve the force of 3,300 troops, which is likely to enter Mali next year. The force will attempt to push back the jihadis before they can cross borders into other countries.

Mali's authorities are convinced that the Islamists will target neighboring countries. Fadiala Sidibe, police commissioner in Mopti, near the rebel-controlled territory said, "Their target is Western civilization. They will try to take Europeans hostage. They will bomb vehicles. They want to impose Islamic sharia law all over West Africa."
Posted by: ryuge || 12/21/2012 00:00 || Comments || Link || E-Mail|| [6463 views] Top|| File under:
Arabia
Southern Factions to Participate in Yemen Dialogue
[Yemen Post] Southern factions will participate in Yemen's comprehensive dialogue conference expected early next year, said Muhammad Ali Ahmed after the few-day national conference for the south people.

Ahmed is a southern leader who returned from exile this year and had arranged for the conference.

He said at a news conference on Wednesday all the southern factions, which participated in the south conference, will take part in Yemen's dialogue as he criticized some southern factions receiving financial support from abroad.

"We will participate in the dialogue in a way that satisfies our people and address their demands and rights fairly. The participation will be based on the document and view of the south people that have been submitted to the international community," he said.

"Dialogue is a civilized way to defend our rights. The people have confidence in the southern leaders and politicians; hence, we should have fair representation that can serve the ambitions of the south people".

Ahmed criticized southern factions and leaders receiving external financial support and factions being controlled or administered by the political security and the national security. "The financiers of such factions are just wine and drugs smugglers and traders," he said.

On Tuesday, Ahmed exposed Iranian plots to spread chaos and affect the south cause including attracting and financing southern leaders and planning to recruit southern youths for Iranian goals.

The factions, which participated in the south conference, represented all southern political bodies and parties as well as the members who signed the code of ethics announced at the end of the conference, he said.

"The southern people have a cause and they should defend it in the right way," he said, criticizing some factions which he said are seeking to distort the cause.

Posted by: Fred || 12/21/2012 00:00 || Comments || Link || E-Mail|| [6460 views] Top|| File under: Arab Spring
Massive Demonstration Blesses Restructuring of Yemen's Armed Forces
[Yemen Post] A massive massive demonstration was staged on Thursday in Yemen's capital Sanaa to bless the decress issued last night by President Abdrabu Mansour Hadi to restructure the armed forces.

The decrees shaped the main structure of the Yemeni armed forces and have been described just as the right decision on the right time to put an end to the more-than-a-year division of the army.

Hadi fired key military and security chiefs including the elder son of the former president Ahmed Saleh who was the commander of the elite

elite republican guard

.

The demonstrators walked on many streets to the residence of president Hadi where they

rolled their eyes, jumped up and down, and hollered poorly rhymed slogans real loud

and carried placards welcoming the restructuring decrees.

The bell rings, no to Ahmed no to the

elite republican guard

; oh Hadi walk, we follow your path toward change, they chanted.

Hadi's decrees have been blessed domestically and externally, especially the countries sponsoring the power-transfer deal which was reached after the 2011 unrest.

Observers said the timing of the restructuring indicated they were issued to convince the Yemeni factions demanding it ahead of dialogue.

Analysts also s said the decrees to restructure the Yemeni forces comes to resist the plots of loyalists of the former president to obstruct the political transition.


Posted by: Fred || 12/21/2012 00:00 || Comments || Link || E-Mail|| [6463 views] Top|| File under: Arab Spring
Under Restructuring of Yemen Army: Defense Minister Can Be Civilian, Official
[Yemen Post] Head of the presidency office, Nasr Taha Mustafa, has said the restructuring of the Yemeni armed forces meant the defense minister can be a military commander a civilian competent official.

"The decrees to restructure the army which were issued by President Abdrabu Mansour Hadi on Wednesday included the possibility that a civilian can be selected as the defense minister," Mustafa said on his facebook page.

"Such a policy just comes like other democratic states do," he said, adding the minister will have four assistants.

The restructuring also requires one deputy for the chief of staff who will be responsible for all military units except the presidency protection and missile forces that shall be under the commander-in-chief, Mustafa continued.

According to the decrees, the Yemeni army was divided into the ground, marine, air and border forces and new units such as the special operations and the missile forces have been added to the structure of the Yemeni forces.

The

elite republican guard

and the first armored division are no longer exist in the army.

Hadi fired key military and security chiefs loyal to the former president including the elder son of the former president Ahmed Saleh who was the commander of the elite

elite republican guard

.

There have been no reaction from anybody, but analysts said silence never means military commanders, especially relatives and loyalists of the former president, will not try to resist the decrees.


Posted by: Fred || 12/21/2012 00:00 || Comments || Link || E-Mail|| [6460 views] Top|| File under: Arab Spring
Down Under
Fighters returning from Syria risk to Australia
A security analyst has warned that Muslims returning to Australia after fighting in Syria could pose a national security risk. Tobias Feakin of the Australian Strategic Policy Institute (ASPI) says he understands about 100 Australian men are in or have been to Syria to fight for or support the anti-government rebels.

In an article on ASPI's blog Feakin said, "There are obvious security issues for Australia as those individuals return. Those individuals who gain frontline combat experience in Syria and the ideological extremes and motivations that they bring back with them, are likely to concern Australian authorities. The bottom line is that while governments are busy downgrading the terrorist agenda, new spheres of influence and radical messaging emerge."

Feakin said while some of the Australians fighting in Syria have been named through media reports many more remain unidentified and presumably unmonitored.

Senior government ministers have warned leaders in the Lebanese and Syrian community that it is not legal for Australians to take part in the Syrian uprising. The Australian Federal Police distributed flyers to Muslim communities across Australia last month, notifying that fighting for either side would breach an arms embargo and could incur hefty penalties, including jail time.
Posted by: ryuge || 12/21/2012 00:00 || Comments || Link || E-Mail|| [6480 views] Top|| File under:
Home Front: Politix
Congress petition to close PLO's US office 'won't pay off'
[Ma'an] The Paleostinian ambassador to Washington DC said Thursday that a congressional petition to shut down their delegation's office could harm American interests in the Middle East.

The letter, calling on US President Barack Obama
The campaign's over, John...
to "respond strongly" to the PLO's successful effort to upgrade its status at the UN, was circulated to members of the House of Representatives this week for co-signatures.

The letter asks Obama to close the PLO office in Washington, recall the US consul-general in Jerusalem and reaffirm the US' commitment to withdraw funds from any international organizations that Paleostine joins as a member.

It is sponsored by the current Republican leader of the House Foreign Affairs Committee Ileana Ros-Lehtinen,


...who has been on top of this kind of thing since President Obama came to town...

her successor Edward Royce, as well as the leading Democrat committee member Howard Berman and his successor Eliot Engel.

Paleostine's pursuit of the UN vote on Nov. 29 "violated both the letter and spirit of the Oslo Accords, and it opened the door for expanded Paleostinian efforts to attack, isolate, and delegitimize Israel in a variety of international forums," the

politician

s wrote.

Paleostinian leaders argue that Israeli settlement expansion also violates the 1993 Oslo Accords which established interim Paleostinian self-government. In total 138 states voted to admit Paleostine a non-member state at the UN. Israel, the US, and seven others voted against the upgrade.

PLO envoy in Washington Maen Areikat told Ma'an on Thursday that the

politician

s' petition to Obama is an "attempt by Congress to undermine the US administration in any possible role it is planning to play in Paleostinian affairs."

"Trying to actually sever ties with the PLO delegation in Washington will definitely affect open channels and communications between the US and the Paleostinian people," he said.

Closing the PLO office would "harm US credibility and standing in the Middle East at this crucial time during transitions in the area ... (and) impact the regional role of the US in the future," Areikat continued.

The letter is supported by AIPAC, an influential pro-Israel lobby group, while American Jewish groups J Street and Americans for Peace Now have come out against the effort and urged representatives not to sign it.

Areikat says he understands that "the number of signatures is piling, and it will increase with AIPAC endorsement." However he noted that the US Congress is currently focused on America's economic situation during its short "lame duck" session.

"The real fight will be early next year, this is just a rehearsal," he told Ma'an.

"It is a political decision, a decision on the part of the Israeli government to escalate things against the Paleostinian people at home and here ... the US is their other front," he said.

Areikat continued: "Punitive measures won't pay off. If they were effective we would have already changed our mind."
Posted by: trailing wife || 12/21/2012 00:00 || Comments || Link || E-Mail|| [6466 views] Top|| File under: Palestinian Authority
God Helps Those Who Help Themselves
SCAN protects NY Jewish community: Law enforcement professional says threats against American Jewish institutions on the rise. Community's own nerve center helps identify threats

Since the September 11 attacks, homeland security has been a principal concern in New York City. In 2004, the Jewish community decided to get into the game, establishing their own nerve center to help identify threats.

It's called the Secure Community Network -- SCAN for short.

From its command center in Lower Manhattan, SCAN is hosting a teleconference with synagogues and Jewish community organizations around the country.

Experts from federal law enforcement agencies are on the line, briefing callers about the threat of cyber-attacks.

At the helm of this operation, former law enforcement professional Paul Goldenberg. He says that threats against the US Jewish community are on the rise.

"This past decade we have seen an unprecedented number of attacks against American Jewish institutions from both the extreme right or the ultra right wing, and also from those that want to threaten and harm and/or kill those from the Jewish faith, the Jewish religion, in the name of religious fundamentalism and extremism."

Responding to that threat, Jewish leaders in the US came together to build SCAN to watch for dangerous activity but also train community members in ways to keep themselves and their facilities safe.

"SCAN acts as the homeland security effort for the organized Jewish communities," says Goldenberg.

His small team operates from a Manhattan office building, but he also took us to their back-up site in suburban New Jersey -- and asked us not to disclose the exact location.

Biggest concern: Lone-wolf attacker
Mindful of incidents in Jewish communities around the world, Goldenberg says global events unrelated to the United States can often have an impact here.

"Quite candidly, the events in

Gazoo

inspired some here and abroad to make a decision to attack Jewish institutions here in the United States. We've seen some very serious cyber attacks on dozens of synagogues, Israeli advocacy groups, and other Jewish agencies, some of which have absolutely no connection to the state of Israel or to geopolitical events in the Middle East."

SCAN partners with local, state, and federal officials to prepare for lone shooters,

bomb

s, and even natural disasters.

David Leonardis of New Jersey's Office of Homeland Security and Preparedness says SCAN is a model for other religious communities to follow.

"It's a good situation, it's a good relationship. We have a good partnership. We provide information to them to get it out to the Jewish community, and they do a great job at doing that. So when we offer training they'll be able to share that training or other resources to the entire Jewish community. And it's very comprehensive."

During the cyber security call, law enforcement encourages callers to reach out to the police or federal officials if they suspect criminal activity.

Goldenberg says SCAN is not a substitute for law enforcement, but rather a supplement.

"Law enforcement is a responsive agency. They are not there 24/7. The law enforcement community does not have eyes everywhere. The most precious natural resource in countering terrorism, in countering crime, is an educated public."

Experts say their biggest concern is a lone-wolf attacker. Someone coming in and committing a crime in a Jewish community center or synagogue, but they hope that an increased level of vigilance spurred by organizations like this will help prevent those kinds of threats from happening.
A Los Angeles man has been arrested and charged with making a phony bomb threat against a Jewish temple and a police car that was parked nearby.

Wan Ryung Song's arrest on Wednesday comes a day after the threat sparked street closures around the Wilshire Boulevard Temple in Koreatown as the bomb squad searched for explosives.

He was also charged with vandalizing it earlier this month.

Several bomb threats against the Wilshire Boulevard Temple were called in to the Los Angeles Police Department Tuesday morning. One call said that there was a bomb planted in a car at an intersection near the synagogue.

Police investigated the threats and blew up a suspicious package left in a car adjacent to the synagogue, but the package was found not to contain explosives.
Posted by: trailing wife || 12/21/2012 00:00 || Comments || Link || E-Mail|| [6464 views] Top|| File under:
India-Pakistan
Probe into polio workers' killing under way
[Dawn] Investigators probing the

assassination

of four polio


...Poliomyelitis is a disease caused by infection with the poliovirus. Between 1840 and the 1950s, polio was a worldwide epidemic. Since the development of polio vaccines the disease has been largely wiped out in the civilized world. However, since the vaccine is known to make Moslem pee-pees shrink and renders females sterile, bookish, and unsubmissive it is not widely used by the turban and automatic weapons set...


workers in the city on Tuesday are waiting for the forensic reports of the spent bullet casings recovered from three scenes of crime to establish whether the incidents are linked, it emerged on Wednesday.

Four polio workers — Fahmida, Madiha, Kaneez Fatima and Naseem — were killed in three attacks in Landhi's Gulshan-e-Buner, Orangi Town and Ittehad Town on Tuesday.

The

Sherlocks

suspected that the attacks in Orangi Town and Ittehad Town that fell within the west zone of the police organizational structure might have been carried out by the same assailants, since both areas were close to each other.

"We are waiting for the forensic reports to see if there is any link between the west zone and Gulshan-e-Buner killings," said DIG-East Shahid Hayat.

The

Sherlocks

said that 9mm pistols were used in the killing of the four polio workers. The spent bullet casings had been dispatched for a forensic examination to match them with the available database, they added.

Meanwhile,


...back at the palazzo, Count Guido had escaped from his bonds and overwhelmed his guard using the bludgeon the faithful Filomena had smuggled to him in the loaf of bread...


a case (FIR 218/2012) was registered under Sections 302 (premeditated murder), 324 (attempted murder) and 34 (common intention) of the Pakistain Penal Code on a complaint of Sadiq, son of the slain polio worker Naseem, against

person or persons unknown

at the Iqbal Market

cop shoppe

.

Naseem was

rubbed out

and her co-worker Mohammad Israr was

maimed

in Raja Taveer Colony close to Toori Bangash Colony in Orangi Town on Tuesday.

The second FIR (632/2012) was lodged under the anti-terror law. Wounded polio worker Rashid lodged the FIR under Sections 302 and 34 of the PPC read with Section 7 of the Anti-Terrorism Act of 1997 against unidentified suspects at the Mochko

cop shoppe

. Polio worker Kaneez Fatima was killed in the attack in Mohammad Khan Colony, Ittehad Town on Tuesday.

Earlier on Tuesday night, a case (FIR 651/2012) was registered under Sections 302 and 34 of the PPC in connection with the killing of two polio workers, Fahmida and Madiha, at the Quaidabad

cop shoppe

on a complaint of Fahmida's husband Mohammad Riaz.

Posted by: Fred || 12/21/2012 00:00 || Comments || Link || E-Mail|| [6464 views] Top|| File under: Govt of Pakistan
Kashmir dispute should be resolved as per wishes of people: Altaf
[Dawn] Muttahida Qaumi Movement


...English: United National Movement, generally known as MQM, is the 3rd largest political party and the largest secular political party in Pakistain with particular strength in Sindh. From 1992 to 1999, the MQM was the target of the Pak Army's Operation Cleanup leaving thousands of urdu speaking civilians dead...


(MQM) chief Altaf Hussain has said the

Kashmire

dispute should be resolved according to wishes and aspirations of the people of

Kashmire

.

He was talking via telephone to the Chairman of the All Parties Hurriyat Conference (APHC) Mirwaiz Umar Farooq during his visit to "Nine Zero" on Thursday, said a statement issued by the MQM.

Altaf Hussain said that Kashmiri people should also be represented in all dialogues for finding a solution of the dispute.

The MQM chief also offered to extend his unconditional support to the cause.

He said that unity and leadership were the basic ingredients for success of any movement where opponent is powerful and has access to unlimited resources.

Altaf Hussain said, "If MQM comes in power it would solve the

Kashmire

dispute according to aspirations of the people of

Kashmire

…..whether they would want to live with Pakistain or as an independent country, it would be entirely up to the Kashmiri people."

Speaking on the occasion, Mirwaiz Umar Farooq thanked the MQM chief for the warm welcome he received at "Nine Zero".

He said that positive progress should be made for solving the

Kashmire

dispute along with restoration of the bus service, improvement in trade relations and other steps.

Farooq agreed with the views of Altaf Hussain for finding a solution of the dispute through dialogues. "People of

Kashmire

also want the violence to end," he said.

Posted by: Fred || 12/21/2012 00:00 || Comments || Link || E-Mail|| [6471 views] Top|| File under: Govt of Pakistan
'Complementary' raids carried out in border areas
[Dawn] From mid-August to late September, the Pak military, the US-led International Security Assistance Force and the Afghan military have conducted a number of complementary operations in the border areas, says a Pentagon report.

The report, which is sent to the US Congress under the National Defence Authorisation Act, states that "complementary operations" were conducted in the border areas of Nuristan, Kunar, Nangarhar


The unfortunate Afghan province located adjacent to Mohmand, Kurram, and Khyber Agencies. The capital is Jalalabad. The province was the fief of Younus Khalis after the Soviets departed and one of his sons is the current provincial Taliban commander. Nangarhar is Haqqani country..


, Paktiya, Khost, and Paktika


...which coincidentally borders South Wazoo...


in Afghanistan.

In Pakistain, similar trilateral operations were conducted in Chitral, Bajaur Agency, aka Turban Central

...Smallest of the agencies in FATA. The Agency administration is located in Khar. Bajaur is inhabited almost exclusively by Tarkani Pashtuns, which are divided into multiple bickering subtribes. Its 52 km border border with Afghanistan's Kunar Province makes it of strategic importance to Pakistain's strategic depth...
, Mohmand, Khyber, Kurrum, North
Wazoo and South Waziristan.

The report assesses US efforts for stabilising Afghanistan and also defines the role Kabul's neighbours, particularly Pakistain and India, can play in achieving this target.

But the US Department of Defence makes it clear that Pakistain remains a key strategic state in its own right and not just in reference to Afghanistan.

"Pakistain's centrality to US interests is evidenced by its status as a nuclear power, its shared border with Afghanistan and India, its integral role in the fight against Al Qaeda, and its potential role in promoting stability in Afghanistan," the Pentagon tells Congress.

Posted by: Fred || 12/21/2012 00:00 || Comments || Link || E-Mail|| [6464 views] Top|| File under: Govt of Pakistan
No military solution to Kashmir issue, sez Imran
ISLAMABAD - Pakistan Tehreek-e-Insaaf chief Imran Khan has said the Kashmir issue cannot be resolved through military means or through militancy, adding that the problem can only be solved politically.


Though if terrorism works...

"A delay in resolution of the long-running dispute has kept the people of India and Pakistan hostage and it is proving to be a big hurdle to progress and prosperity in the region," Khan said while speaking at a joint Press conference with leaders of the All Parties Hurriyat Conference (APHC) here.

The 7-member APHC delegation, led by APHC Chairman Mirwaiz Umar Farooq, is currently on a week-long visit to Pakistan. Its other members are Professor Abdul Ghani Butt, Maulana Abbas Ansari, Agha Syed Hassan Al Moosvi, Bilal Ghani Lone, Mukhtar Ahmad Waza and Musaddiq Adil.

Imran expressed concern over prevailing conditions and blood-letting in Kashmir. "We support withdrawal of Indian forces from Kashmir and a political solution to the problem," he said.

Khan said his party was opposed to military solution to political problems, adding that the present leadership in both India and Pakistan were not capable of taking big decisions like the Kashmir dispute. After coming to power, the PTI would take solid steps to resolve it in accordance with the wishes of people of Kashmiri, he added.

Khan said the subcontinent was among the most poverty-stricken regions in the world and this problem could be tackled only if there was peace in the region. But, he said, peace could not be restored without resolving the Kashmir dispute.

Mirwaiz Umar Farooq said Kashmiris should be included in India-Pakistan dialogue. "We are not against India-Pakistan talks and better relations between them, but Kashmiri leaders should be included in the dialogue."
Posted by: Steve White || 12/21/2012 00:00 || Comments || Link || E-Mail|| [6463 views] Top|| File under:
International-UN-NGOs
U.N. Hits Out at Syria, Iran, North Korea over Rights
[An Nahar] The U.N. General Assembly on Thursday voted overwhelmingly to rebuke Syria, Iran and

North Korea

for human rights


...which are usually open to widely divergent definitions...


abuses.

With Syria's conflict worsening by the day, a resolution condemning the Syrian government and its allied militias came as a diplomatic blow for
Hereditary President-for-Life Bashir Pencilneck al-Assad


Before going into the family business Pencilneck was an eye doctor...


The 193-state assembly passed the resolution slamming "grave" and "systematic" abuses with 135 votes in favor, 12 against, including Russia and China, and 36 abstentions.

A similar resolution last year gained 122 votes against Syria.

The Assad government has been accused of detaining thousands of opponents, often in secret, torturing many. The government has refused to allow a U.N. human rights council investigation into the country.

The U.N. called for an end to all "violations" of human rights and for all sides to end the 21-month old conflict in which activists say more than 44,000 people have died.

A Syrian diplomat at the vote hit out at Qatar, Soddy Arabia


...a kingdom taking up the bulk of the Arabian peninsula. Its primary economic activity involves exporting oil and soaking Islamic rubes on the annual hajj pilgrimage. The country supports a large number of princes in whatcha might call princely splendor. When the oil runs out the rest of the world is going to kick sand in their national face...


and Morocco, accusing them of causing "an escalation" in the conflict. "Their backing for

bully boyz

has caused the death of thousands of Syrians," the diplomat said.

A vote against Iran was passed with 86 votes in favor, the same as last year, 32 against and 65 abstentions. India,

Leb

, Sudan and North Korea were among countries voting against. Many oppose the resolutions because they are against U.N. attacks on individual countries.

The resolution condemned the use of torture in Iran and the use of the death penalty without recognized "international guarantees" on the justice system. It also condemned Iran's practice of executing minors.

The U.N. motion attacked the growing targeting of journalists and human rights defenders in Iran and called for the release of people held for taking part in "peaceful" protests.

Iran's U.N. ambassador, Mohammed Khazaee, called the vote an "abusive exploitation" of the General Assembly's powers and said it did not reflect conditions in Iran. Khazaee particularly criticized Canada and the United States, which have been major backers of the annual vote.

A resolution against North Korea was adopted by consensus for the first time.

A North Korean diplomat called the vote "political propaganda," which "escalates the confrontation" between his country and the international community.
Posted by: Fred || 12/21/2012 00:00 || Comments || Link || E-Mail|| [6486 views] Top|| File under:
Iraq
Authorities arrest 10 guards for Iraqi minister
Ten bodyguards of Iraq's Sunni finance minister are under arrest on terrorism-related charges, an Iraqi judicial official said Friday, in a case certain to inflame Iraq's political and sectarian tensions.

Supreme Judicial Council spokesman Abdul-Sattar Bayrkdar told The Associated Press that the chief of Finance Minister Rafia al-Issawi's protection force was arrested on Wednesday on the strength of confessions made by some suspects. Bayrkdar said the chief confessed that he took part in terrorist attacks.

He added that nine other bodyguards were arrested and under investigation. He did not provide the men's names or give further details.

In the year since the last U.S. troops left Iraq, the country has been wracked by sectarian violence and political stalemate. Iraq's Sunni vice president is on the run after being convicted in absentia and sentenced to death on terror charges, and bloody attacks by Sunni extremists against Shiites still happen frequently.

This week's arrests are a concern for Washington. American officials have been engaged with Iraqi political leaders since hearing about the detentions and have urged the Iraqi government to uphold commitments to due process and the rule of law, according to a U.S. Embassy official.
Posted by: tipper || 12/21/2012 10:26 || Comments || Link || E-Mail|| [6469 views] Top|| File under:
Israel-Palestine-Jordan
West Bank Palestinians Strike As Israeli Sanctions Bite
[Ma'an] Paleostinian government employees in the West Bank began a two-day general strike on Wednesday to protest against a delay in the payment of their wages because of Israeli economic sanctions.

Israel is withholding some $100 million in monthly customs revenues it collects on the Paleostinians' behalf as punishment for their successful bid at the UN General Assembly last month to gain de-facto statehood recognition.

The Paleostinian Authority, which exercises limited self-rule in the West Bank, was experiencing a deep financial crisis even before the move, and its 153,000 public sector workers have seen their salaries repeatedly issued late this year.

Around 50,000 workers took part in Wednesday's stoppage. West Bank security forces, a pillar of security and cooperation with Israel, and staff in the

Gazoo

Strip did not participate.

"This strike is against Israel's piracy," said Bassam Zakarneh, chief of the government employees' union said.

"The situation is very grave, and the services to the people are much reduced by the strike," he said. "(People) can't even afford transportation to their workplaces."

Government workers last received salaries for October, which were paid belatedly at the end of last month. There was no word on when November or December wages might be handed over.

Israel said the Paleostinian UN initiative contravened their peace accords and has threatened to withhold tax returns for four months to cover outstanding Paleostinian debts with Israeli utility firms.

Strikes and protests over austerity measures turned violent in September. Demonstrators pelted security forces with rocks and called for the ousting of Paleostinian Authority Prime Minister Salam Fayyad


...Fayyad's political agenda holds that neither violence nor peaceful negotiations have brought the Paleostinians any closer to an independent state. The alternative to both, violent negotiations, doesn't seem to be working too well, either...


and President the ineffectual Mahmoud Abbas


... a graduate of the prestigious unaccredited Patrice Lumumba University in Moscow with a doctorate in Holocaust Denial...


Wednesday's action appeared much more subdued and there were no public protests, with Paleostinians blaming Israel rather than their own government for their current economic woes.

"This puts about a million citizens in Paleostine in the cycle of poverty," said Fayyad, speaking of the Israeli sanctions. "We're talking about doubling the rate of poverty in Paleostine during a maximum period of two months from today if the situation continues as it is," he told

Rooters

on Monday.

Arab countries have yet to fulfill pledges to offset the Israeli measures with cash donations
Posted by: trailing wife || 12/21/2012 00:00 || Comments || Link || E-Mail|| [6468 views] Top|| File under: Palestinian Authority
Southeast Asia
Malaysian terrorist killed in the Philippines buried
The body of a Malaysian terrorist militant who was gunned down in Davao, Philippines on Friday was buried in Benut yesterday morning.

The remains of Mohd Noor Fikrie Abd Kahar, 26, were attended by almost 100 relatives and friends during a light drizzle. Mohd Noor Fikrie's father, Abd Kahar Sirun, thanked the Malaysian government for having made arrangements to bring back the body of his eldest son.

The media has reported that Mohd Noor Fikrie was gunned down by Philippine police at a hotel in Davao last Friday, after a struggle with policemen who wanted to check the sling bag containing a home-made bomb carried by his wife.


Well done, Mr. Policeman!

Meanwhile, Home Minister Datuk Seri Hishammuddin Tun Hussein reminded Malaysians that recruitment to join terrorist militant groups can be carried out in various ways including through the internet especially on websites or blogs.In a statement, he said, "Malaysians are reminded to be wary always and to find out about the movements of members of their family so that they will not be influenced or duped by any militant ideology to support violence. We must take the incident that struck Mohd Noor Fikrie and his family as a lesson so that it will not happen to individuals whom we love."
Posted by: ryuge || 12/21/2012 00:00 || Comments || Link || E-Mail|| [6464 views] Top|| File under:
Syria-Lebanon-Iran
Al-Qaeda grows powerful in Syria as endgame nears
[Al Ahram] Having seen its star wane in Iraq, Al-Qaeda has staged a comeback in neighbouring Syria, posing a dilemma for the opposition fighting to remove
Hereditary President-for-Life Bashir Pencilneck al-Assad


One of the last of the old-fashioned hereditary iron-fisted fascist dictators...


and making the West balk at military backing for the revolt.
The rise of Al-Qaeda's affiliate in Syria, al-Nusra Front, which the United States designated a terrorist organization last week, could usher in a long and deadly confrontation with the West, and perhaps Israel.


Inside Syria, the group is exploiting a widening sectarian rift to recruit Sunnis who saw themselves as disenfranchised by Assad's Alawite minority, an offshoot of Shi'ite Islam that dominates Syria's power and security structures.

Al-Nusra appears to have gained popularity in a country that has turned more religious as the uprising, mainly among Sunni

Mohammedan

s, has been met with increasing force by authorities.

It has

grabbed credit

for spectacular and deadly bombings in Damascus


...The place where Pencilneck hangs his brass hat...


and Aleppo


...For centuries, Aleppo was Greater Syria's largest city and the Ottoman Empire's third, after Constantinople and Cairo. Although relatively close to Damascus in distance, Aleppans regard Damascenes as country cousins...


, and its fighters have joined other rebel brigades in attacks on Assad's forces.

According to Site Intelligence group, Nusra

grabbed credit

in one day alone last month for 45 attacks in Damascus, Deraa, Hama and Homs provinces that reportedly killed dozens, including 60 in a single

suicide kaboom

.

"In 18 communiqués issued on jihadist forums ... most of which contain pictures of the attacks, the al-Nusra Front claimed ambushes,

liquidation

s, bombings and raids against Syrian security forces and 'shabbiha', pro-Bashir al-Assad thugs," Site said.



REVIVING THE CALIPHATE

Members of the group interviewed by

Rooters

say al-Nusra aims to revive the Islamic Caliphate, which dates back to the Prophet Mohammad's seventh century companions, forerunners of the large empire that once stretched into Europe.

That prospect alarms many in Syria, from minority Christians, Alawites and Shi'ites to traditionally conservative but tolerant Sunni

Mohammedan

s who are concerned that al-Nusra would try to impose Taliban-style rule.

Fear of religion-based repression has already prompted Kurds to barricade their quarter of Aleppo city and was behind fierce

festivities

between Kurdish and al-Nusra fighters in the border town of Ras al Ain in November.

The ideas of al-Nusra are also at odds with a new Syrian opposition coalition that was recognised last week by dozens of countries as an alternative to Assad and is committed to establishing a democratic alternative to Assad's rule.

Omar, a 25-year-old university graduate and former army conscript, said he deserted and joined al-Nusra in reaction to repression he experienced as a Sunni from Alawite officers who all but monopolise the army's higher echelons.

Prior to the revolt, Omar said he had sympathised quietly with Hizb ut-Tahrir, an Islamic international party with a vision for the restoration of the Islamic caliphate abolished by the secular Turkish strongman Mustafa Kemal Ataturk in 1924.

"Prayer in the army is banned, and if they suspected that you pray they would send you to the most remote posts," Omar said by phone from a rural area near Aleppo city.

"Our aim is to depose Assad, defend our people against the military crackdown and build the caliphate. Many in the Free Syrian Army have ideas like us and want an Islamic state."

"We and other Islamists have gained a reputation as being able to hold our own in battle. Lots of people want to join Nusra, but we do not have enough weapons to supply all of them."

But a female teacher, who lives in the central Mogambo district of Aleppo, said Nusra's thinking was abhorrent.

"Al-Nusra thinks that by shouting Allahu Akbar (God is Greatest) they can justify anything they do. We did not rise up to move from the humiliation from being under Assad to the humiliation of being under Al-Qaeda," she said.



NUSRA ATTACKS

Opposition sources said many Syrians who facilitated the transfer of jihadis from Syria to Al-Qaeda in Iraq at the height of its campaign against U.S. forces there were now fighting for Nusra, while jihadists in Iraq had reversed their roles, arranging for transfer of personnel and bomb-making know-how into Syria.

The source of Nusra funding is unclear, though that, too, may come from Iraq.

Ibrahim, another young Nusra member in Idlib province, said he was imprisoned in the notorious Sednaya prison north of Damascus, where 170 mainly Islamist prisoners were killed after the army put down a mutiny in 2007. "We want

Dire Revenge™

," he said.

Asked about a U.S. statement that Nusra operations were killing many civilians, Ibrahim said it was an exaggeration.

"A bomb goes off in front of a security compound with four cars full of shabbiha in civilian clothes guarding it. The shabbiha die and state media says they were civilian. Only their clothes are civilian," he said.

Several videos have appeared on the Internet in recent weeks purportedly showing al-Nusra-linked rebels shooting and in some instances beheading captured Assad soldiers.

But al-Nusra still appears to have wide support. Video footage on Friday showed crowds in southern Syria, the birthplace of the revolt, denouncing the U.S. designation of the group as

gun-hung tough guys

and shouting "al-Nusra front protects us".

Farouk Tayfour, deputy head of the

Moslem Brüderbund

, who fought against Assad's father in the 1980s, said it was too early to categorise opposition fighters. Some, he said, joined Nusra to defend their homes without subscribing to its ideology.

Posted by: Fred || 12/21/2012 00:00 || Comments || Link || E-Mail|| [6489 views] Top|| File under: al-Nusra
Syrian conflict has become 'overtly sectarian': UN probe
[Dawn] Violence in the Syria conflict has become openly sectarian and threatens whole communities, UN

Sherlocks

reported Thursday following a visit to the region.

"As battles between government forces and anti-government

gang

s approach the end of their second year, the conflict has become overtly sectarian in nature," the UN Commission of Inquiry on Syria said in a report.

After 21 months of the conflict, which activists say has killed more than 43,000 people, "the dangers are evident," it continued. It cited in particular tensions between Sunni and Shia

Moslem

s.

"Entire communities are at risk of being forced out of the country or of being killed inside the country," it said, stressing that "with communities believing – not without cause – that they face an existential threat, the need for a negotiated settlement is more urgent than ever."

Minority groups such as the Armenians, Christians, Druze, Paleostinians, Kurds and Turkmen had also been drawn into the conflict, the report said.

Caught up in the cycle of attacks and reprisals, they were being forced to choose sides and allow themselves to be armed by the warring parties.

"However,


a woman is only as old as she admits...


the sectarian lines fall most sharply between Syria's Alawite community, from which most of the government's senior political and military figures hail, and the country's majority Sunni community, who are broadly…in support of the anti-government

gang

s."

The commission said it had received "credible reports" of anti-government groups attacking Alawites; and one account of how rebels who had captured government troops took the Sunnis hostage but executed the Alawites.

Another interviewee in Bosra had told the commission how Shia militia members had said they would kill all Sunnis in the region.

The UN commission, which includes former war crimes prosecutor Carla del Ponte, was set up in August 2011, but has yet to actually gain access to Syria.

It did however travel to Jordan and Egypt earlier this month to review the situation, and had previously conducted more than 1,000 interviews. They talked not just to victims of the conflict but to people who admitted to having taken part in the violence.

Those interviews led the commission to conclude last August that both the regime and rebel forces appeared to be committing war crimes.

Posted by: Fred || 12/21/2012 00:00 || Comments || Link || E-Mail|| [6467 views] Top|| File under: Govt of Syria
7 Iranians hanged in Esfahan prison
Seven convicted people were hanged in Iran's Esfahan prison on Wednesday night, Kayhan newspaper reported.

The prosecutor of Esfahan province said that six people of those seven were accused of distribution of drugs, kidnapping and illegal entry. Another man, according to the prosecutor, was accused of illegal entry and rape.

The prosecutor added that all of the hanged men were aged from 25 to 45 years.


The problem, of course, is that for all we know they all may have been political dissidents. Human Rights Watch and Amnesty Int'l haven't yet commented.
Posted by: Steve White || 12/21/2012 00:00 || Comments || Link || E-Mail|| [6465 views] Top|| File under:
Russia's Putin Denies Propping up Assad
[An Nahar] Russian President Vladimir Putin

...Second President of the Russian Federation and the first to remain sober. Because of constitutionally mandated term limits he is the current Prime Minister of Russia. His sock puppet, Dmitry Medvedev, was installed in the 2008 presidential elections. Putin is credited with bringing political stability and re-establishing something like the rule of law. During his eight years in office Russia's economy bounced back from crisis, seeing GDP increase, poverty decrease and average monthly salaries increase. During his presidency Putin passed into law a series of fundamental reforms, including a flat income tax of 13%, a reduced profits tax, and new land and legal codes. Under Putin, a new group of business magnates controlling significant swathes of Russia's economy has emerged, all of whom have close personal ties to Putin. The old bunch, without close personal ties to Putin, are in jail or in exile...
on Thursday denied propping up Syrian
Hereditary President-for-Life Bashir Pencilneck al-Assad


Oppressor of the Syrians and the Lebs...


and stressed that Moscow was only seeking to avert a perpetual civil war.

"We are not concerned about (Bashir al-Assad's fate. We understand that the family has been in power for 40 years and there is a need for change," Putin told a major Moscow press briefing.

But he made no call on Assad to step down and said it remained up to the Syrian people themselves to decide their future through peaceful talks.

"What is our position? Not to leave Assad's regime in power at any price, but to first (let the Syrians) agree among themselves how they should live next," Putin said.

"Only then should we start looking at ways to change the existing order."

Russia has remained Syria's main major ally throughout 21 months of violence that an opposition monitoring group said on Thursday has killed 44,000 people.

It scuttled three rounds of U.N. Security Council sanctions against Assad for his crackdown and condemned Washington for recognizing the Syrian opposition as the legitimate voice of the country's citizens.

That position has frustrated Western attempts to end the bloodshed by forcing Assad from power. It has also condemned Moscow's continued military ties with Damascus


...Home to a staggering array of terrorist organizations...


Putin on Thursday argued that Russia's call for dialogue was meant to avert "an endless civil war" between the armed rebels and government forces who still control most of the capital Damascus.

"We want to avoid (Syrian) disintegration," said Putin.

Putin's comments came less than a week after Russia's chief Middle East envoy said it appeared that Assad would not be able to fend off the rebels much longer.

The foreign ministry later denied an official shift in Russia's position and noted that Moscow still recognized the Assad regime.

Posted by: Fred || 12/21/2012 00:00 || Comments || Link || E-Mail|| [6464 views] Top|| File under: Govt of Syria
Thousands of Palestinians Return to Damascus Refugee Camp
[An Nahar] Thousands of Paleostinians returned on Thursday to a refugee camp in Damascus


...The place where Pencilneck hangs his brass hat...


that has become a battle ground, as U.N.

Sherlocks

warned of an openly sectarian conflict that threatens whole communities.

Meanwhile,


...back at the desert island, Bert was realizing to his horror that he'd had only one bottle for one message, and he'd forgotten to include a return address...


Russian President Vladimir Putin

...Second President of the Russian Federation and the first to remain sober. Because of constitutionally mandated term limits he is the current Prime Minister of Russia. His sock puppet, Dmitry Medvedev, was installed in the 2008 presidential elections. Putin is credited with bringing political stability and re-establishing something like the rule of law. During his eight years in office Russia's economy bounced back from crisis, seeing GDP increase, poverty decrease and average monthly salaries increase. During his presidency Putin passed into law a series of fundamental reforms, including a flat income tax of 13%, a reduced profits tax, and new land and legal codes. Under Putin, a new group of business magnates controlling significant swathes of Russia's economy has emerged, all of whom have close personal ties to Putin. The old bunch, without close personal ties to Putin, are in jail or in exile...
denied propping up
Hereditary President-for-Life Bashir Pencilneck al-Assad


Despoiler of Deraa...


and stressed that Moscow was only seeking to avert a perpetual civil war in its long-time ally.

Four days on from a first air strike on Yarmuk refugee camp, "thousands of Paleostinians walked across army checkpoints at the entrance to the camp to return home, rather than sleep outside in the cold and under the rain," an aid worker in the camp said.

According to one resident and amateur video posted online, refugees sang traditional Paleostinian songs, and chanted: "We are returning to Yarmuk camp".

Another resident said most the fighters of the rebel Free Syrian Army that had been deployed in their thousands days earlier had pulled out of Yarmuk.

"There are a couple of fighters in each alley way, but they're drinking tea and smoking the nargileh (water-pipe)," the resident told AFP.

In Geneva, the United Nations


...an international organization whose stated aims of facilitating interational security involves making sure that nobody with live ammo is offended unless it's a civilized country...


Relief and Works Agency for Paleostine refugees (UNRWA) said as many as 100,000 Paleostinians may have fled Yarmuk in the past few days.

The dramatic turn of events in Damascus in recent days was followed by U.N. findings that Syria's conflict has become overtly sectarian.

"As battles between government forces and anti-government

gang

s approach the end of their second year, the conflict has become overtly sectarian in nature," the U.N. Commission of Inquiry on Syria said in a report published on Thursday.

Posted by: Fred || 12/21/2012 00:00 || Comments || Link || E-Mail|| [6463 views] Top|| File under: Govt of Syria
General Prosecutor Receives FBI Report on Hasan Assassination
[An Nahar] General Prosecutor Judge Hatem Madi received on Thursday the FBI report on the

liquidation

of Internal Security Forces Intelligence Bureau chief Brigadier General Wissam al-Hasan, various media outlets reported.

Hasan was killed in a massive

boom-mobile

in Beirut's Ashrafiyeh district on October 19.

An FBI team had gathered evidence at the scene of the bombing that killed Hasan along with two others.

Madi had explained in October that the team was tasked with providing Lebanese security agencies with technical assistance only in the probe into Hasan's

liquidation

.

The team will not interfere in the investigations, he stressed.

The March 14-led opposition and Progressive Socialist Party leader MP Walid Wally Jumblat
...
Druze politician, head of the Progressive Socialist Party, who's been on every side in Leb at least four times. He'll sell you his friends for a dollar, but family comes higher because of shipping and handling...
widely blamed Syrian Hereditary President-for-Life Bashir Pencilneck al-Assad


The Scourge of Hama...


for Hasan's murder, as they did in 2005 when former premier Rafik Hariri was killed in a huge Beirut blast.

Posted by: Fred || 12/21/2012 00:00 || Comments || Link || E-Mail|| [6462 views] Top|| File under: Govt of Syria
Who's in the News
33
[untagged]
10
Arab Spring
5
Govt of Syria
5
Govt of Pakistan
3
Palestinian Authority
2
Salafists
2
Taliban
1
Hamas
1
Narcos
1
Thai Insurgency
1
Ansar Dine
1
Govt of Sudan
1
al-Nusra
Bookmark
E-Mail Me
The Classics
The O Club
Rantburg Store
The Bloids
The Never-ending Story
Thugburg
Gulf War I
The Way We Were
Bio
Merry-Go-Blog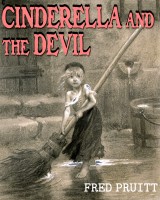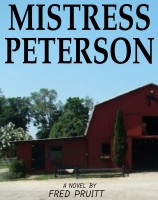 On Sale now!


A multi-volume chronology and reference guide set detailing three years of the Mexican Drug War between 2010 and 2012.

Rantburg.com and borderlandbeat.com correspondent and author Chris Covert presents his first non-fiction work detailing the drug and gang related violence in Mexico.

Chris gives us Mexican press dispatches of drug and gang war violence over three years, presented in a multi volume set intended to chronicle the death, violence and mayhem which has dominated Mexico for six years.
Click here for more information


Meet the Mods
In no particular order...


Steve White
Seafarious
Pappy
lotp
Scooter McGruder
john frum
tu3031
badanov
sherry
ryuge
GolfBravoUSMC
Bright Pebbles
trailing wife
Gloria
Fred
Besoeker
Glenmore
Frank G
3dc
Skidmark
Alaska Paul



Better than the average link...



Rantburg was assembled from recycled algorithms in the United States of America. No trees were destroyed in the production of this weblog. We did hurt some, though. Sorry.
3.239.58.199

Help keep the Burg running! Paypal: