Afghanistan
Taliban call for new Afghanistan constitution
[Dawn] Afghanistan's Taliban has called for a new constitution as a pre-condition for it joining the nation's fledgling

grinding of the peace processor

, according to a declaration issued by representatives at a landmark meeting in

La Belle France

.


Fine, then don't join. See if anyone cares.

Representatives from the country's warring factions met Thursday for two days of talks that diplomats hope will bolster relations in the war-torn country.

It is the first time since a US-led bombing campaign drove the Taliban from power in 2001 that senior representatives have sat down with officials from the government and other opposition groups to discuss the country's future, in a meeting brokered by a French think tank.

"Afghanistan's present constitution has no value for us because it was made under the shadows of B52 bombers of the invaders," said the declaration, which was handed to participants during the meeting and later released to the media.

"Islamic Emirate, for the welfare of their courageous nation, need a constitution that is based on the principles of the holy religion of Islam, national interest, historical achievements, and social justice," it read.

The meeting in

La Belle France

was organised by the Foundation for Strategic Research (FRS), and was held behind closed doors at Qazi's guesthouse an undisclosed location near

Gay Paree

.

Posted by: Fred || 12/23/2012 00:00 || Comments || Link || E-Mail|| [6463 views] Top|| File under: Taliban
Hamid Karzai blames foreign govts for corruption
[Dawn]

Afghanistan's Caped President

Hamid Maybe I'll join the Taliban Karzai
... A former Baltimore restaurateur, now 12th and current President of Afghanistan, displacing the legitimate president Rabbani in December 2004. He was installed as the dominant political figure after the removal of the Taliban regime in late 2001 in a vain attempt to put a Pashtun face on the successor state to the Taliban. After the 2004 presidential election, he was declared president regardless of what the actual vote count was. He won a second, even more dubious, five-year-term after the 2009 presidential election. His grip on reality has been slipping steadily since around 2007, probably from heavy drug use...
charged the countries that fund his government and military with enabling the widespread corruption that undermines his efforts to establish rule of law in the war-wracked country.

Karzai said in a nationally televised speech Saturday that the Afghan government had been making strides in cleaning up corruption within its own ranks.

He said there was still plenty of work to be done, but argued that internal graft was negligible compared with hundreds of millions of dollars spent by foreign governments in shady dealings.

International donors have long argued that they have been trying to help Karzai's administration clean up the endemic corruption but have been stymied by his unwillingness to prosecute political allies.

Karzai frequently levels attacks on his foreign allies, blaming them for Afghanistan's ills.

Posted by: Fred || 12/23/2012 00:00 || Comments || Link || E-Mail|| [6465 views] Top|| File under:
Africa North
Egypt's Muslim Brotherhood claims constitution passes
Egypt's Muslim Brotherhood claimed Sunday that the Islamist-backed constitution has passed with a 64 percent "yes" vote, the day after the final voting in a two-round referendum that deeply divided the country.

The constitution's critics however may contest the outcome. A spokesman for the main opposition group which has been campaigning for a "no" vote said there were "a lot" of irregularities in the voting.


One can imagine that Cairo and Chicago have certain similarities...

The Brotherhood's unofficial results come a day before the election commission is expected to announce the final official tally for voting organized over two weeks. The group has accurately tallied the outcome of past elections.


Did they have a scimitar gun to their heads in past elections?

The passage of the constitution would be a victory for Islamist President Mohammed Morsi. The Freedom and Justice Party, the Brotherhood's political arm, said in a statement that it hoped the passage is a "historic opportunity" to heal Egypt's divisions and launch a dialogue to restore stability and build state institutions.

But the comparatively low turnout of 32 percent of eligible voters, as well as allegations by the opposition of voting violations, threatened to undermine the constitution's legitimacy and keep Egypt polarized.


If the final is 1 to 0, the Muslim Brotherhood can claim it was passed with "100% of the vote"...
Posted by: tipper || 12/23/2012 13:34 || Comments || Link || E-Mail|| [6487 views] Top|| File under:
UN approves intervention in Mali to oust Islamist militants
The UN Security Council has unanimously approved a French-backed resolution to send an African-led military force to help take back northern Mali from Islamist militants.

The council unanimously voted to give the force an initial one-year mandate.

The resolution also sets "benchmarks" for Mali, including political reconciliation and improved training for the military.

Armed groups, some linked to Al-Qaeda, took control of northern Mali after a military coup in March and established a harsh form of Islamic law.

U.N. peacekeeping chief Herve Ladsous said recently he does not expect a military operation to begin until September or October of next year.

The Economic Community of West African States (Ecowas) says it has 3,300 troops ready to go to Mali - although an operation is not expected to begin before September 2013.

The resolution, drafted by France, sets out a multi-stage process for reunifying Mali.

The UN also wants political progress to be made before the military operation, including holding elections by April "or as soon as technically possible."
Posted by: tipper || 12/23/2012 00:37 || Comments || Link || E-Mail|| [6466 views] Top|| File under:
Egypt: 'Things are definitely worse than under the old regime'
It's like the Mainstream Media is finally figuring out that Morsi and the Muslim Brotherhood are up to no good.

When Alber Saber's mother called police to protect him from a mob baying for his blood, something odd happened: they arrested him. They then threw him in prison, encouraged his cellmates to attack him, and finally took him to court where he was jailed for three months.

Mr Saber's alleged offence was all the more significant in light of the new constitution -- being voted on by millions of Egyptians on Saturday -- that is at the heart of Egypt's political crisis. The mob in his Cairo suburb accused him of atheism and disrespect of the Prophet Mohammed, and demanded he be killed; a neighbour had alleged he had posted to his Facebook page the now notorious Islam-mocking video that triggered protests across the world in September.

His mother, Kariman Ghali, cries frequently as she describes visiting him in prison the day after the mob surrounded their apartment block.

"He had blood all over his T-shirt," said Mrs Ghali, who claims her son was put in a wing reserved for dangerous inmates. "The policeman told the prisoners, 'This guy insulted the Prophet, I want to see what you can do with him.' Someone stabbed him with a razor."

He was then taken to another cell where the inmates were urged to see if they could outdo the first set.

Some 250,000 police and soldiers were deployed across Egypt on Saturday to protect voting in the second half of the referendum on the draft constitution, which was drawn up by an Islamist-dominated panel from which Christians and liberals had withdrawn in protest.

Among the many charges levelled against the constitution by both human rights groups, secular and liberal activists, and the Coptic Christian minority, is that its defence of basic freedoms is heavily curtailed when it comes to religion and politics. Specifically, it will forbid any law that would permit anything deemed insulting either of people or of religion, the Prophet Mohammed or the other figures considered by Islam to be God's messengers. Such a clause could clearly have a chilling effect on free thinking and speech.

Demonstrations continued right to the eve of Saturday's vote, which was expected to lead to a clear but not convincing victory both for the constitution -- drafted by an overwhelmingly Islamist assembly -- and for President Mohammed Morsi and his Muslim Brotherhood backers, who have pushed it through.

In the first phase of voting in the split referendum last weekend, 57 per cent backed the document, albeit with a low turnout, and a similar result was expected on Saturday. Yet many are alarmed that it will further enshrine an intolerance that is already on the rise.

"Things are definitely worse than under the old regime," said Gamal Eid, of the Arabic Human Rights Initiative. "It is because of the Islamists having power -- their sense that they have won."

That is only part of the story. Despite regular descriptions of ex-President Hosni Mubarak's old dictatorship as "secular", it too made Egypt a country constitutionally obliged to follow the "principles of Sharia". The laws it promulgated were wide enough and flexible enough to turn the Islamist tap on and off at will, according to the Mubarak's regime's short-term interests.

Blasphemy laws have been in place since 1937, and can be used to defend Christianity as well as Islam. But in practice the law was deployed regularly, both as a sop to the Muslim Brotherhood and also simply as a means of state repression.

Nevertheless, Mr Eid says there is a sense that religion can now be invoked to pursue any manner of grievances, in a way designed to emphasise a conservative vision of society.

In one case he has taken up, an 18-year-old girl from a provincial village was arrested for blasphemy after a row with her mother and brother, who had discovered she had met a boyfriend after going away to university. It was the girl who had complained to the police first, alleging that her mother and brother had beaten her, but when questioned, the mother claimed the girl had cursed her and cursed her religion. That was enough for the police to switch the focus of their attention.

Until the start of the referendum campaign, it appeared that this tightening of personal freedoms was at least going to be kept within a legal framework. Events since have brought this into question.

A lot changed on the night of December 5. During the afternoon, a group of Muslim Brotherhood supporters swept down on a tent encampment outside the presidential palace, occupied by anti-Morsi protesters, and tore them down.

The counter-demonstration that evening was violent and bloody, with both sides hurling stones at each other, and the Muslim Brotherhood claiming that several of its members were shot dead. But also disturbing was the role earlier of what appeared to be a Muslim Brotherhood militia who seized protesters off the streets and took them for their own "interrogation" before handing them over to police.

"After they caught me they dragged me away and started threatening me," said Walid al-Ganzouri, no youthful stone-thrower but a 35-year-old, British educated engineer. "They said they were going to kill me, and started beating me up."

Along with scores of others, he was eventually handed over, bruised and with cuts to his head, to the prosecution service, which released them for lack of evidence. This did not stop Mr Morsi, during a late-night address, saying that "evidence from confessions" obtained from some of those seized showed they were plotting against the government.

This talk of a coup has been used to heighten the atmosphere in ways that stretch beyond the politics of the constitution itself. A preacher linked to the Brotherhood, Safwat Hegazi, for example, was not disavowed by the movement after he threatened in a speech to "splash Christians with blood" if they tried to join in attempts to bring Mr Morsi down.

Gehad el-Haddad, a senior Brotherhood adviser, told The Sunday Telegraph that he accepted that there had been "inflammatory language" on all sides. But he said the Brotherhood's supporters had been forced to act against the protesters because the police had refused to do so.

It is true that the loyalty of the police has been in doubt since their leaders were arrested after last year's overthrow of Mr Mubarak.

Some of those opposed to Mr Morsi, and the constitution, are undoubtedly prominent Christians. But a "no" vote of at least 43 per cent in last week's part of the referendum vote suggests that opposition also runs deep among many Muslims.

Mr Saber is of Christian origin too, something that lends extra concern to his case. But his mother claimed that was less relevant than the active positions he took. She says he was really seized because he had posted a photo on his Facebook page of a banner in Tahrir Square accusing the Brotherhood of having hijacked last year's revolution. His jail sentence was imposed for atheism despite no evidence being found of his ever having posted the video. Last weekend, he was released on bail pending an appeal.

"The verdict was an absolute inquisition," Mrs Ghali said. "They didn't listen to the lawyers' defence."

She is now joining the protests outside the palace. "This is not only for my son's case -- but also for all our sons' futures."


Egypt imports half the calories needed by its people. Its foreign reserves are falling. The 'elites' are exporting their own cash and movable assets overseas. Tourism is grinding to a halt as even the most gullible Westerners realize that the country just isn't safe. Egypt has nothing to export to generate earnings so as to import the food required for its people. It has been kept afloat the last couple of years by cash, some as grants and some as 'loans', given to it by the U.S., Europe, Saudi-controlled Arabia, and various Gulf emirates.

Egypt is going to fall apart. It will run out of cash. It will not be able to feed its people. Regardless of whatever 'constitution' the people ratify and whoever they install in the presidential palace, Egypt is going to fail.

Now, as a mere American tied to what I'm spoon-fed by the DMM, various blogs and a few foreign sources, I can see this coming.

If I can see it, I would have to assume that somewhere at the Egypt desk at Foggy Bottom, the non-political career types also see this coming. I would assume that they're dutifully filing their reports upward, and at some point Hillary, Susan and Champ all get the message that Egypt isn't doing so well. I would assume that the various intel chiefs, the various oversight committees in Congress, and even a few perceptive journalists in the DMM have figured this out. If I can see it, they must be able to see it.

All this causes me to ask a simple question: what are we, the U.S., doing to prepare for the day Egypt fails? Because for the life of me, I don't see anyone, anyone in our government preparing for that day.

Egypt is going to fail. Then it will explode. When it does it will take the Middle East with it in a way that Libya, Mali or Syria could never do. There will be war and there may be genocide.

What will we do about it?
Posted by: Steve White || 12/23/2012 00:00 || Comments || Link || E-Mail|| [6490 views] Top|| File under:
FBI question Benghazi consulate attack suspect
[Al Ahram] After months of asking, agents from the FBI questioned the only known suspect in the Sept. 11 attack on the U.S. consulate in Benghazi that killed four diplomats, the suspect's Tunisian lawyer told The

News Agency that Dare Not be Named

Saturday.

Ali Harzi, a Tunisian, was locked away
Maw! They're comin' to get me, Maw!
in Turkey and extradited to Tunisia in October where authorities have said he is "strongly suspected" of being involved in the attack.

His lawyer, Anwar Oued-Ali, added that Harzi was also questioned about an attack on the U.S. embassy in Tunisia, a few days later, suggesting the American authorities are looking into if there is a connection between the two attacks.

The Sept. 11 assault by

gunnies

in the Libyan city of Benghazi killed U.S. Ambassador Chris Stephens and three other American diplomats. Members of an Islamist militia, Ansar al-Sharia


...a Yemeni Islamist militia which claims it is not part of al-Qaeda, even though it works about the same and for the same ends...


are suspected in the strike, but there has been little progress in the Libya-based investigation into the attack.

A few days later, a mob attacked the U.S. embassy in Tunis, destroying property and an American school in the area, resulting in four deaths. The attack was believed to be instigated by a local group also called Ansar al-Sharia, but it is unclear if it is connected to the Libyan organization.

In early November, Republican senators
Lindsey Graham


... the endangered South Carolina RINO...


and Saxby Chambliss announced that Tunisia had agreed to allow the FBI to interview Harzi, but it took another month and a half to organize the interview due to legal questions over any infringements on Tunisian

illusory sovereignty

.

In the end, three FBI

Sherlocks

using a Moroccan translator posed questions to Harzi for three hours through the Tunisian judge presiding over the case.

Harzi's defense team was not allowed to attend the questioning on the grounds that he was being interviewed as a "witness" rather than a defendant.

Harzi is being charged by the Tunisians for "membership in a terrorist organization." Harzi denies the charges.

Posted by: Fred || 12/23/2012 00:00 || Comments || Link || E-Mail|| [6471 views] Top|| File under: al-Qaeda in North Africa
Caribbean-Latin America
Mexican 11th Military Zone gets a new commander

For a map, click here

By Chris Covert
Rantburg.com

The Mexican 11th Military Zone received its new commander, General Antelmo Rojas Yañez, last week, the zone's 49th commander since 1936, according to Mexican news accounts.

A news item posted on the website of El Sol de Zacatecas news daily, General Antelmo Rojas Yañez recently moved from chief of staff of the Mexican 41st Military Zone in Puerto Vallarta in Jalisco state last week. He gained his second star last November, as General de Brigada de Estado Major.

General Rojas Yañez first appeared in the Secretaria de Defensa Nacional (SEDENA) website in 2007 when he was promoted to colonel. He was serving under the Mexican 29th Military Zone. Some time around then he had taken command of the 39th Infantry Battalion, a command he held between 2007 and 2010, when he was promoted to General Brigada de Arma, his first star.

In fact between 2007 and 2010 he spent in Tuxpan in Veracruz state under the Mexican 29th Military Zone, mostly in command of the 39th Infantry Battalion.

Little press exists about General Rojas Yañez, except it was noted in one publication, vaxtuxpan.blogspot.com blog, that he was not very open to the press. General Rojas Yañez did attend public functions as a representative of his military unit and gave speeches with the subject matter being national duty.

General Rojas Yañez is an infantry officer and is staff trained. He was recently authorized by the Mexican national Chamber of Deputies to wear the Honduran medal, the Cruz de las Fuerzas Armadas. In none of the references for the medal in Mexican press were the actions described which led to the award.

The preceding commander of the 11th Military Zone, General Brigada de Estado Major Bernardo Pineda Solis heads to Guanajuato to take command of the 16th Military Zone. General Pineda Solis was appointed command of the 11th Military Zone last February. He received his promotion to General de Brigada de Estado Major in 2010.

General Pineda Solis is an artillery commander.

Chris Covert writes Mexican Drug War and national political news for Rantburg.com.
Posted by: badanov || 12/23/2012 11:17 || Comments || Link || E-Mail|| [6473 views] Top|| File under:
Pena's Security Plan starts to take form

For a map, click here.

By Chris Covert
Rantburg.com

Barely in its fourth week, the security strategy of newly inaugurated Mexican president Enrique Pena Nieto is slowly becoming apparent.

Going by Mexican press accounts now and in the past it is possible to detail at least some elements of Pena's new security strategy in dealing with organized crime.

One of the first acts of the incoming president Pena was to make a proposal which would disband and fold the federal cabinet level Secretaria de Seguridad Publica (SSP) into the Secretaria de Gobierno (SEGOB), or interior ministry. Originally that proposal was met with a great deal of resistance, especially by the Mexican left including the Partido de la Revolucion Democratica (PRD), with many top leaders calling the move a throwback to the old days when Mexico's SEGOB was one of the most powerful security agencies in Mexico, especially during the Dirty War of the 1970s and 1980s.

As that change moved through the legislature, the new SEGOB, Miguel Osorio Chong, met with several governors, the latest of which included Coahuila governor Ruben Moreira Valdes, as well as the governors of Durango, Nuevo Leon and Tamaulipas.

In a news story posted Saturday on the website of El Diario de Coahuila, Governor Moreira told reporters that a new federal security strategy was about to be implemented, including the "cleaning" of police and help with the proposed Gendarmeria Nacional, which is a campaign promise President Pena made throughout the campaign season last spring and summer. Then as now, how this new police force would be used is shrouded in mystery. Little indication exists that the current national police, the Policia Federal (PF), has had their mission diminished so far. PF units still patrol many of Mexico crime trouble spots in the north including in Tamaulipas, Coahuila and Zacatecas.

But there is little mistake that the violence level already has been reduced since December 1st, by virtue of the sheer drop in reported incidents. Such a drop may not mean anything, however. Confrontations between Mexico's military units and organized crime, at least in the last three years, have historically had their ups and downs. The Mexican Army changes zone and regional commands in June, and promotions for colonels and higher ranks, a precursor to command shuffling, usually takes place in November. Commanders in both instances need some time to get up to speed. The new Secretaria de Defensa Nacional (SEDENA), both the controlling agency for the Mexican Army and the cabinet level job now held by General Salvador Cienfuegos Zepeda, will also likely need some time to get up to speed as well.

However, some regional commanders have already attended regional security conferences since November, in Mexico state where governors and representative from regional gather to discuss their plans for new security arrangements.

One example was a regional conference, the second of its kind, which took place two weeks ago including commander of the Mexican V Military Region, General de Division Genaro Fausto Lozano Espinoza, and the governors of Jalisco, Michoacan, Nayarit, Colima, Zacatecas and Aguascalientes, according to a news item posted on the website of EL Sol de Centro news daily.

The purpose of the meeting was to discuss implementing the Mando Unico Policial or Single Police Command, a federal security scheme which has been partially implemented since 2010. The idea behind the Mando Unico Policial is for the states to use individuals who have been trained and are usually better paid than municipal or even state police commands to deal more effectively with organized crime.

The news article reported that agreements between the federal government and Aguascalientes and Mexico state have already been signed, indicating that changes will place which will likely shift resources from supporting the current police agencies to support of a more federal response to organized crime.

The end game for the new security arrangement has been revealed by Zacatecas governor Miguel Alonso Reyes, who said the main objective was to return Mexico's military "to the barracks" and allow police forces to take over security work against organized crime.

But as Coahuila governor Moreira has indicated, that is a tall order. In the El Diario de Coahuila article Moreira was quoted as saying that only one on 20 applicants passes the confidence tests. Moreira also revealed that federal forces, including Polica Federal, Mexican Army and Naval Infantry will continue to support security operations in regions such as La Laguna and Saltillo, both in Coahuila state.

This is significant because Laguna Seguro, the security operation in La Laguna area was implemented just a little over a year ago. Between the time the cessation of the operation was announced in October and December, both La Laguna and Saltillo have experienced a large spike in shootings and organized crime violence in the area, prompting Durango state to continue reinforced patrols in its half of La Laguna.

Although it has not been formally announced except in Governor Moreira pronouncements to the press, Laguna Seguro as a separate, federally supported security operation has been resurrected, at least for the time being.

How the new Gendarmeria Nacional agency will figure in President Pena's new strategy is explained in Pena's official website. The Gendarmeria Nacional will be expected to be deployed in troubled regions such as La Laguna, Saltillo and Piedras Negras, as well as the border areas such as between Jalisco and Zacatecas states, and on national borders including seaports and airports.

As matters now stand, airport and seaport security areas are already handled by the Mexican Army and Navy respectively, so it can be presumed that the intention of Pena Nieto is to completely supplant Mexico's military with civilian police better trained and paid than state and municipal police.

The plan to reduce if not totally eliminate Mexico's military in dealing with organized crime has long been an agenda item for Mexico's left. Indeed, the leader of Mexico's left, Andres Manuel Lopez Obrador has long advocated returning Mexico's military to the barracks, while shifting those resources as savings to Mexico's poor.

President Pena's plan has so far been well received among politicians of the left, and while such concordance may seem rare, much of Mexico's left were formerly disaffected members of President Pena's Partido Revolucionario Institucional (PRI).

PRI's and PRD's arch political rivals, however, see the new security strategy as a repackaged version of Calderon's security strategy.

Partido Accion Nacional (PAN) politician Guillermo Anaya, chair of the Chamber of Deputy's public safety commission has dismissed President Pena's plan as as one that resembles former PAN president Felipe Calderon's security plan.

According to a separate news item posted Saturday on the website of El Diario de Coahuila, Anaya is quoted as saying "This announcement is equal to what was served up for the past six years: pure media effect and good intentions."

Anaya's remarks are a 180 degree change from the goodwill PAN politicians had for the plan to fold SSP into SEGOB. How the Policia Federal will figure into Pena's new security strategy was revealed a week ago, when a PF unit toured the Gomez Palacio, Durango Centro Readaptacion Social (CERESO) at the request of the Comite Nacional de Derechos Humanos (CNDH), or human right commission.

Tour may be too mild a word: Policia Federal elements searched the prison, uncovering contraband such as cell phones, but failing to find weapons, which were later used by prisoners to attempt an escape.

The operation, the first since Policia Federal was folded into SEGOB, could be seen as an abject failure in its new role in President Pena's security plan.

Chris Covert writes Mexican Drug War and national political news for Rantburg.com
Posted by: badanov || 12/23/2012 00:00 || Comments || Link || E-Mail|| [6465 views] Top|| File under:
Down Under
Sydney: Christmas fatwa 'taken out of context'
Australia's biggest mosque has removed a controversial post from its Facebook page that called for a fatwa against Christmas.


This is olde time religion stuff. Usually they are smart enough to keep it among themselves when in Dar al Harb. Still, who would expect mere infidels to check out the mosque's Facebook page?

Sydney's Lakemba mosque published the message after a similar speech at Friday prayers, the Sydney Morning Herald reports.

Sheik Yahya Safi is said to have told his followers to avoid participating in anything to do with Christmas.

The Facebook message posted on Saturday said Christmas Day was one of the "falsehoods that a Muslim should avoid ... and therefore, a Muslim is neither allowed to celebrate the Christmas Day nor is he allowed to congratulate them".

The fatwa quotes Imam Ibn Al-Qayyim who said that congratulating infidels for their beliefs was forbidden.

"Muslim who says this does not become a disbeliever himself, he at least commits a sin as this is the same as congratulating him for his belief in the trinity, which is a greater sin and much more disliked by Almighty Allaah than congratulating him for drinking alcohol or killing a soul or committing fornication or adultery".

The Lebanese Muslim Association (LMA), which manages the mosque said the comments had been taken out of context.

The LMA said a junior staff member copied and pasted the text from the internet without seeking approval.

To show the LMA was not anti-Christian the group arranged for the words 'Merry Xmas' to be written in the sky above the mosque this afternoon.
Posted by: tipper || 12/23/2012 00:46 || Comments || Link || E-Mail|| [6466 views] Top|| File under:
India-Pakistan
Bara not yet 'secure' for general elections
[Dawn] The political administration of Khyber Agency
has sought suggestions from political parties and potential candidates to devise a viable plan for holding forthcoming general election in Bara tehsil, as the administration is in a state of confusion over the matter owing to prevailing law and order situation in the region.

In this connection, leaders of various political parties held a meeting with Mohammad Nasir, assistant political agent of Bara at Khyber House on Friday.

Sources privy to the meeting told Dawn that the APA made it clear that the administration was not in a position to give them a firm assurance about holding of 'safe' elections in Bara due to the ongoing military operation and relentless

Death Eater

activities.

The sources said that though they were provided with a list of polling stations to be established in different parts of Bara, the administration was not fully sure whether these polling stations could be made operational due to fear of

Death Eater

attacks.

Posted by: Fred || 12/23/2012 00:00 || Comments || Link || E-Mail|| [6464 views] Top|| File under: Lashkar-e-Islami
MMA lawmaker to table bill: Link school admission with polio vaccination
[Dawn] Muttahida Majlis-e-Amal MPA Mufti Kifayatullah on Friday announced to table a bill in the Khyber-Pakhtunkhwa


... formerly NWFP, still Terrorism Central...


Assembly to declare production of anti-polio


...Poliomyelitis is a disease caused by infection with the poliovirus. Between 1840 and the 1950s, polio was a worldwide epidemic. Since the development of polio vaccines the disease has been largely wiped out in the civilized world. However, since the vaccine is known to make Moslem pee-pees shrink and renders females sterile, bookish, and unsubmissive it is not widely used by the turban and automatic weapons set...


vaccination certificate mandatory for admission of children to schools in the province.

Speaking on a point of order in the House,

holy man

-turned-politician from Mansehra
...
a city and an eponymous district in eastern Khyber-Pakthunwa, nestled snug up against Pak Kashmir, with Kohistan and Diamir to the north and Abbottabad to the south...
Mufti Kifayatullah said he would table private member's bill in the House during the ongoing session for making polio vaccination mandatory for admission to schools.

He said the bill stated that parents should be bound to produce anti-polio vaccination certificate while seeking admission for their children to government and private schools in the province.

The

politician

criticised the government over the killing of vaccinators and failure to arrest the culpable people and declared it the government's inefficiency.

He urged the government to provide health workers carrying out anti-polio vaccination campaign with proper security.

Mr Kifayatullah proposed that the government stop sending vaccinators from door to door and make arrangements for vaccination of children against polio in mosques.

During the session,

politician

s from both the treasury and opposition benches condemned the killing of polio vaccinators in the province.
Posted by: Fred || 12/23/2012 00:00 || Comments || Link || E-Mail|| [6489 views] Top|| File under: Govt of Pakistan
Iraq
Iraq PM Warns against Return to Sectarian Strife
[An Nahar] Iraqi Prime Minister
Nouri al-Maliki


... Prime Minister of Iraq and the secretary-general of the Islamic Dawa Party....


called on Saturday for the people to stand together against sectarian strife, warning of a return to the days of bloody sectarian war when heads were left in the streets.

Maliki called in a speech in Storied Baghdad


...located along the Tigris River, founded in the 8th century, home of the Abbasid Caliphate...


for Iraqis to "stand together in one rank in facing this strife."

And the Shiite premier warned of a return to the worst days of the sectarian conflict that swept Iraq from 2006 to 2008.

"Have you forgotten the day we were collecting bodies from the streets? Have you forgotten the day we were collecting severed heads from the streets?" he asked.

Maliki's remarks came two days after security forces jugged
Drop the rosco, Muggsy, or you're one with the ages!
at least nine of Sunni Finance Minister Rafa al-Essawi's guards on terror charges, threatening a new crisis with the minister's secular, Sunni-backed Iraqiya bloc.

After his guards were arrested, Essawi demanded Maliki's resignation, and also called for no-confidence proceedings that failed to remove the premier earlier this year to be reopened.

Posted by: Fred || 12/23/2012 00:00 || Comments || Link || E-Mail|| [6463 views] Top|| File under: Govt of Iraq
Iraq says to withold payments for Kurdish oil
[Al Ahram] Tension between Iraq and Kurdistan raises as Baghdad said it will not pay oil companies operating in the autonomous region as its oil export were below the target
Posted by: Fred || 12/23/2012 00:00 || Comments || Link || E-Mail|| [6469 views] Top|| File under: Govt of Iraq
Israel-Palestine-Jordan
Israel fears Hamas making move for control of West Bank
Senior officials in Jerusalem reportedly believe a Gaza-style takeover of the West Bank by Hamas may be in the offing, citing intelligence estimates that show the Iran-backed terror group making a move for control of the Palestinian territory.

Military Intelligence and the Shin Bet security service both have information that Hamas politburo chief Khaled Mashaal has ordered his supporters to prepare for a battle for control of the West Bank, the Sunday Times reported on Sunday.

The move is feared by both Israel and the Palestinian Authority's ruling Fatah party, which has seen its popularity on the Arab street wane in the face of the more hard-line Hamas movement.

"We're on the verge of catastrophe," Tawfik Tirawi, a senior Fatah member, told the paper. "Hamas wants intifada and now only a spark is needed to light the inferno. Hamas will take over the West Bank."

Jerusalem reportedly fears that a Hamas takeover of the West Bank would give Iran, which is allied with the group, a foothold on the border of Israel's heartland. According to the report, Iran is the driving force behind Hamas's push to control the West Bank.

A source close to Prime Minister Benjamin Netanyahu told the paper that the prime minister is maneuvering to halt Iran and Hamas from gaining dominion of the territory.

"[Netanyahu] understands the geopolitical changes in the Middle East. No way would [he] give up an inch of the West Bank -- he is convinced that the intelligence assessment about a [Hamas] takeover is solid," the source told the Sunday Times.
Posted by: tipper || 12/23/2012 00:27 || Comments || Link || E-Mail|| [6486 views] Top|| File under:
Netanyahu justifies construction in Jerusalem settlements
Israeli Prime Minister Benjamin Netanyahu in remarks broadcast Saturday justified the planned construction of thousands of apartments in settlements in and near Jerusalem, DPA reported.

"What future awaits Israel if we cannot build in Gilo and Ramat Shlomo?" he asked in the interview with Channel 2 television.

Gilo and Ramat Shlomo - located within the Israeli-drawn municipal boundaries of Jerusalem but beyond the "green line" that separates Israel from the occupied West Bank - are two of the areas where the Netanyahu government plans to build. The plans to build there, as well as in the E1 area east of Jerusalem, and Givat Hamatos, to the south, have sparked a storm of international criticism.

"So we, the state of the Jews, cannot build in our capital? I don't accept that," said Netanyahu.

The international community has not recognized Israel's claim that Jerusalem is its capital. The Palestinians want East Jerusalem as the capital of their future state and complain that the Israeli construction is encroaching on the city's Arab neighbourhoods.


Yep. Sure does. You guys were offered deals a while back that would have settled the issue but you refused, since you want all of the land from the river to the sea. So instead Israel is going to take care of business without you. Just another example of how you guys never miss an opportunity to miss an opportunity.

Netanyahu blamed Palestinian President Mahmoud Abbas for the absence of peace talks during the Israeli premier's past four years in office, because the Palestinian leader refused to negotiate unless Israel met certain preconditions, including a settlement freeze.

Israel's demand that the Palestinians recognize Israel as the Jewish state, by contrast, was not a precondition for the start of negotiations, but "a condition for the end of negotiations."

Netanyahyu did not deny that the expedited construction in and around Jerusalem was retaliation for the Palestinians' "unilateral" push to upgrade their status at the United Nations. The General Assembly late last month voted overwhelmingly to accept Palestine as a non-member observer state. By doing so and avoiding negotiations with Israel, the Palestinians "simply tore to pieces all the agreements with us," charged Netanyahu, adding he had warned beforehand that Israel would not react by "sitting with its arms folded."

Netanyahu, whose right-wing Likud party has a strong lead in opinion polls ahead of January 22 parliamentary elections, urged strong voter support, both for his party and for his hoped-for coalition, saying he needed a strong government to deal with the Iranian nuclear threat and other challenges next year.
Posted by: Steve White || 12/23/2012 00:00 || Comments || Link || E-Mail|| [6493 views] Top|| File under:
Syria-Lebanon-Iran
Iran sidesteps sanctions to export its fuel oil
Iran is becoming increasingly creative in dodging Western sanctions, managing to sell a rising volume of fuel oil to generate revenue equal to up to a third of its crude exports, which have been badly hit by restrictions, Reuters reported.


The Iran sanctions looks to be about as effective in stopping Iranian oil exports as the TSA is in stopping shoe bombers...

Compared with the first half of the year, Iran has on average exported more fuel oil per month since July, when European Union oil and shipping insurance sanctions came into effect and more than halved its crude exports.

EU sanctions prohibit the import, purchase and transport of Iranian petroleum products in an attempt to curb revenues that might be channelled into a nuclear programme that Iran says is for peaceful purposes but the West fears is to enable it to make weapons.

Even for companies with no link to the EU, sanctions on financing and shipping insurance discourage would-be customers.

Iran uses fuel oil for electricity generation and to power ships, but unlike other more valuable refined products such as diesel or gasoline, it has a surplus to export from the 70,000 tonnes a day it produces.

The July sanctions slashed the OPEC member's fuel oil sales initially, traders and analysts say, as term customers cancelled contracts, but sales have since rebounded thanks to the innovative methods of Gulf-based middlemen and Iran's market-savvy oil officials.

The Islamic Republic sold an average 648,000 tonnes of fuel oil monthly from July to October, up from 636,000 tonnes for January to June, according to data from a company that tracks Iran's oil shipments.

That brought in an average of $410 million per month. August income was more than double that figure, helping Iran to recoup a portion of the $3.8 billion it has lost in monthly crude export revenues since July.

Using ship-to-ship transfers, discharging and loading at remote ports and blending the Iranian fuel oil with other fuels to disguise the origin have become popular tactics for the Gulf-based middlemen and helped keep sales steady, several trading and industry sources familiar with the region said.

Data from the firm tracking Iran shipments showed sharp fluctuations in fuel oil flows, which sources said could be attributed to shipping delays and tanker availability.

Exports dived to zero in July and then jumped to 1.389 million tonnes in August, with a third of the sales going to the Middle East. Iran's fuel oil exports stayed above 1.1 million tonnes in September, and the Middle East received nearly 900,000 tonnes of this. In October, exports plunged to about 35,000 tonnes.

Reuters data for Iranian fuel oil flows to East Asia showed a new record of around 1.4 million tonnes in September and 1.1 million tonnes in October.

CREATIVE WAYS

Iran is no stranger to international sanctions, and one common tactic to skirt them has been to cooperate with small Gulf-based oil traders who act as middlemen for buyers who might be unaware that the cargo is of Iranian origin.


We have a few years experience enforcing sanctions. The middle east has 5,000 years experience smuggling. It's simply no contest...

Several Middle Eastern traders said they had been approached by small UAE-based companies offering a type of fuel oil dubbed in the market as "Iraqi special blend" that included a combination of different fuel oil blends from the Middle East, or with an origin described as Iraqi.

The specification indicates this is a cocktail of products blended in storage tanks and usually offered from the quiet Gulf port of Hamriyah and bunkering hub Fujairah mostly via ship-to-ship transfers (STS), trading sources said.

"This Iranian fuel oil, disguised as Iraqi origin, has been flooding the market in Fujairah and depressing both cargo and bunker premiums in September," said a Middle East-based trader.

Some oil traders afraid of falling foul of western sanctions said a close examination of the so-called "Iraqi special blend" gives them reason to be suspicious. A certificate of quality for one such cargo showed the density of the product to be around 0.9655 kilogram's a litre - a level suggesting it was probably Iranian, the traders said.

The Islamic Republic usually exports 280 cst viscosity straight-run fuel oil from its Bandar Mahshahr port, with a density of around 0.965.

AIS Live ship tracking data on Reuters showed that tankers were regularly shuttling towards Iran's main fuel oil export terminals of Bandar Abbas and Bandar Imam Khomeini, then turning off their satellite signals before reappearing soon afterwards next to the UAE storage hub Fujairah.


You know the UAE, they claim to be our friends...

In another tactic, small barges have left the port of Bandar Imam Khomeini, near Iran's largest refinery Abadan, and then transferred their cargo onto bigger tankers destined for Fujairah, two industry sources said.

Reuters previously reported that Iran had exported its own fuel oil to Malaysia on a National Iranian Tanker Company vessel, before transferring it at sea to a Vitol-chartered tanker.

Refinery upgrades planned for late 2012 or early 2013 at the Arak and Bandar Abbas plants should curb the amount of fuel oil Iran has for export, but refinery runs have been on the rise this year. Reducing them is seen as an unattractive option, since this would also cap production of gasoline badly needed for domestic use, shortages of which can stir up social unrest.

Oil traders say disguising Iranian exports as Iraqi is the perfect cover story, since in reality a small volume of Iraqi fuel oil is smuggled over the border and out of Iranian ports.

"Some fuel oil does come out of Iraq overland smuggled in trucks. I imagine that some of the Iranian volumes may be piggy-backing on this trend," said a senior source at a Swiss-based trading house familiar with the region.

Another sign that the special blend cargoes are likely to be Iranian is the suspiciously cheap price.

"They're being offered at ridiculously low prices, with a huge discount to the market. Like $10-15 discounts," said the Middle East-based trader.

Traders said that from Fujairah, the "Iraqi special blend" cargoes are then transferred onto larger vessels such as Suez Max tankers and VLCCs and then sent to Asia.
Posted by: Steve White || 12/23/2012 00:00 || Comments || Link || E-Mail|| [6501 views] Top|| File under:
Aoun: al-Qaida is One Step Away
[An Nahar] Free Patriotic Movement


Despite its name a Christian party allied with Hizbullah, neither free nor particularly patriotic...


leader MP
Michel Aoun


...a wholly-owned subsidiary of Hizbullah...


warned on Saturday against the danger on

Leb

that could result from Syria's conflict, explaining that al-Qaeda's presence would soon be felt in the country.

"Al-Qaeda is one step away from being present in

Leb

, and once here, it will announce an (Islamic) Emirate in the north," Aoun said in front of a delegation of students who won the Antonine University elections.

The FPM leader added: "What is happening in Syria now is very dangerous and threatens our existence, especially since the revolutionaries are radicals".

Aoun called on the students to be aware of the regional changes and conflicts that could threaten

Leb

's stability.

"They want to make us focus our attention on the electoral law but we should not forget where the real danger is," Aoun explained.

"The number of Paleostinians in

Leb

is nearing 1 million," Aoun said commenting on the arrival of refugees from Syria through the border, expressing that this is a "real danger from which our attention should not be deviated".

"Nations supporting the revolutionaries in Syria with money and arms are obliging Paleostinians to flee the war-torn country," the FPM leader said, questioning why these regimes do not "take responsibility of the refugees instead of blaming us and putting the entire burden on

Leb

".

Posted by: Fred || 12/23/2012 00:00 || Comments || Link || E-Mail|| [6493 views] Top|| File under: Hezbollah
Syria still in 'control' of chemical weapons: Russia
[Al Ahram] Russian Foreign Minister Sergei Lavrov said on Saturday that the Syrian regime was still in control of chemical weapons stockpiled at several locations in the conflict-ravaged country.
"So far according to our information, which correlates with Western data, the weapons are under control," he told journalists as he flew back to Moscow from an EU-Russia summit in Brussels, quoted by the Interfax news agency.

"The Syrian authorities have concentrated these stockpiles in one or two centres. Previously they were scattered around the country," he said.


Hereditary President-for-Life Bashir Pencilneck al-Assad


Before going into the family business Pencilneck was an eye doctor...


's regime is doing all it can to ensure the weapons are secure, Lavrov said.

"Our American colleagues acknowledge that the main threat is if (the chemical weapons) are seized by the

orc

s," he added. "For us this is very serious. We check every rumour that concerns chemical weapons."

The United States said earlier this month it had intelligence showing that the regime was considering using its chemical weapons.

Posted by: Fred || 12/23/2012 00:00 || Comments || Link || E-Mail|| [6465 views] Top|| File under: Govt of Syria
Russia Says It Won't Play Role in Ousting Syria's Leader
[NY Times] The foreign minister of Russia, which is among Syria's most reliable allies, said Saturday that several countries were offering asylum to
Hereditary President-for-Life Bashir Pencilneck al-Assad


Lord of the Baath...


to get him to leave Syria, but that Moscow would not mediate on their behalf, according to Russian news services.

"Several countries in the region have turned to us and suggested 'Tell Assad we are ready to fix him up,' " the foreign minister, Sergey V. Lavrov, told

news hound

s who accompanied him on a flight home from the Russia-European Union


...the successor to the Holy Roman Empire, only without the Hapsburgs and the nifty uniforms and the dancing...


summit meeting in Brussels, in comments carried by the Interfax and RIA-Novosti news agencies. "And we answered 'What do we have to do with it? If you have such plans, approach him directly.' "

"If there are people wishing to give him some kind of guarantees, be our guest," he said. "We will be the first to cross ourselves and say 'Thank God, the carnage is over.' But whether this will end the carnage -- that is far from obvious. It is not obvious at all."

He went on to cite "very serious and well-founded predictions from Western intelligence services suggesting that the fall of the regime will hardly bring an end to this drama and tragedy, that instead the battle will continue with new force."

Mr. Lavrov's comments follow recent signals from Russia that it sees the military balance shifting, but has not changed its strong opposition to international intervention in Syria.
Posted by: Fred || 12/23/2012 00:00 || Comments || Link || E-Mail|| [6493 views] Top|| File under: Govt of Syria
Syria Opposition Contradicts U.N., Says Conflict not Sectarian
[An Nahar] A key opposition group said on Saturday that Syria's conflict is not sectarian, contradicting warnings earlier this week by a U.N. team that increasing sectarianism is threatening whole communities.

"The Syrian revolution is neither sectarian nor bloody," the Syrian National Council said, two days after U.N.

Sherlocks

described the 21-month conflict as "overtly sectarian in nature."

The SNC said the revolt against
Hereditary President-for-Life Bashir Pencilneck al-Assad


The Scourge of Hama...


"will not divide Syrian society according to religious or ethnic lines.

"The only division that Syrian society is witnessing is between a bloodthirsty, oppressive regime... and people calling for freedom and equality," the statement said.

On Thursday, U.N.

Sherlocks

said the conflict has become openly sectarian, threatening whole communities, and warned that newly formed armed Islamist groups were increasingly operating independently of the main rebel force, the Free Syrian Army.

"As battles between government forces and anti-government

gang

s approach the end of their second year, the conflict has become overtly sectarian in nature," the U.N. Commission of Inquiry on Syria said.

"As the conflict drags on, the parties have become ever more violent and unpredictable, which has led to their conduct increasingly being in breach of international law," it said.

"The dangers are evident," it continued, citing particular tensions between Sunni and Shiite

Moslem

s.

"Entire communities are at risk of being forced out of the country or of being killed inside the country," it said, stressing that "with communities believing -- not without cause -- that they face an existential threat, the need for a negotiated settlement is more urgent than ever."

The SNC, whose leadership is based abroad but has members who operate secretly inside the country, criticized the U.N. for conducting its investigation exclusively from outside Syria, and for failing to act against Assad.

"As such, the report was exaggerated and full of generalization."

"It is very sad that the U.N. has been reduced to a mere political analyst, while it should be bearing full responsibility and mobilizing urgent, decisive action," said the SNC.

Fabrice Balanche, director of the French research center Gremmo, says 80 percent of Syrians are Sunnis, around 10 percent belong to Assad's Alawite community, five percent are Christian, three percent Druze and one percent Ismaili.

The SNC statement came as beturbanned fascisti warned two Christian towns they will be attacked if they do not evict regime forces, and as the new Greek Orthodox patriarch said Syria's often-fearful Christians will stay put.

Posted by: Fred || 12/23/2012 00:00 || Comments || Link || E-Mail|| [6479 views] Top|| File under: Arab Spring
Who's in the News
25
[untagged]
6
Arab Spring
5
Govt of Pakistan
3
Govt of Syria
2
Govt of Iraq
2
al-Nusra
2
Govt of Iran
1
Salafists
1
Taliban
1
al-Qaeda in North Africa
1
TTP
1
Boko Haram
1
Hezbollah
1
Lashkar-e-Islami
Bookmark
E-Mail Me
The Classics
The O Club
Rantburg Store
The Bloids
The Never-ending Story
Thugburg
Gulf War I
The Way We Were
Bio
Merry-Go-Blog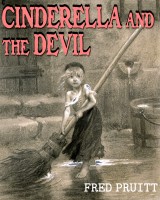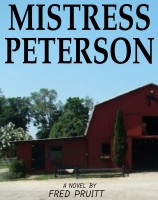 On Sale now!


A multi-volume chronology and reference guide set detailing three years of the Mexican Drug War between 2010 and 2012.

Rantburg.com and borderlandbeat.com correspondent and author Chris Covert presents his first non-fiction work detailing the drug and gang related violence in Mexico.

Chris gives us Mexican press dispatches of drug and gang war violence over three years, presented in a multi volume set intended to chronicle the death, violence and mayhem which has dominated Mexico for six years.
Click here for more information


Meet the Mods
In no particular order...


Steve White
Seafarious
Pappy
lotp
Scooter McGruder
john frum
tu3031
badanov
sherry
ryuge
GolfBravoUSMC
Bright Pebbles
trailing wife
Gloria
Fred
Besoeker
Glenmore
Frank G
3dc
Skidmark
Alaska Paul



Better than the average link...



Rantburg was assembled from recycled algorithms in the United States of America. No trees were destroyed in the production of this weblog. We did hurt some, though. Sorry.
35.153.166.111

Help keep the Burg running! Paypal: