Afghanistan
Prince Harry targeted by Taliban after claims he killed chief in missile attack
AFGHAN warlords will step up attempts to assassinate Prince Harry over claims he killed a senior Taliban commander, it was feared last night.

There was already a £250,000 bounty on his head and a Western intelligence source said: "There is no doubt that chatter between jihadists in Afghanistan will increase in relation to intensifying attempts to harm the Prince."

The prince was reported to have fired a missile from his Apache helicopter, killing a Taliban chief in Helmand province.

But a senior defence source said: "He is part of a team that is taking part in extremely hazardous operations on a daily basis and anybody can come to the conclusion that he will have been engaged in operations that result in the deaths of insurgents. But to say that he personally did this is inaccurate."

Harry, 28, finishes a three-month tour in Helmand
province in January.

Posted by: tipper || 12/24/2012 04:02 || Comments || Link || E-Mail|| [336071 views] Top|| File under:
Africa North
Ansar al-Din, MNLA sign deal in Algiers
[Magharebia] Two Malian rebel groups on Friday (November 21st) said they were committed to suspending hostilities and holding peace talks, despite condemning the UN's approval of plans for an African-led intervention to reconquer the country's Islamist-held north, AFP reported.

Ansar al-Din and the National Movement for the Liberation of Azawad (MNLA) signed a seven-point partnership agreement in Algiers under which both parties rejected terrorism and opposed the use of military force in northern Mali.

The two groups have also engaged in talks with Mali's interim government after pledging earlier this month to respect the country's territorial integrity and root out terrorism.

Algeria, with the mediation of Burkina Faso


...The country in west Africa that they put where Upper Volta used to be. Its capital is Oogadooga, or something like that. Its president is currently Blaise Compaoré, who took office in 1987 and may be in the process of being chased out now...


, succeeded in getting Ansar al-Din and the MNLA to reach a deal.

Ansar al-Din's Mohamed Ag Akharib and the MNLA's Bey Diknan pledged to "refrain from any action which may lead to situations of conflict and from all forms of hostility in the areas under their control and to make every effort to honour this commitment".

After the deal was signed, both parties hailed Algeria's efforts to promote dialogue. While in Algiers, Ag Akharib said that his group "reiterates its desire for and commitment to a peaceful resolution" and praised "Algeria's efforts to resolve the Malian crisis through dialogue".

The two groups announced their intention to take steps to free hostages, provide emergency humanitarian assistance to communities and to facilitate the free movement of people and goods. Additionally, they pledged to send in forces to maintain the security of the areas they control.

Ten Europeans and three Algerians remain held hostage in northern Mali, kidnapped by al-Qaeda in the Islamic Maghreb (AQIM) and its offshoot the Movement for Tawhid and Jihad in West Africa (MUJAO) since September 2010.

The two Malian groups jointly condemned Resolution 2085 adopted on Thursday by the UN Security Council, which unanimously approved the deployment of a 3,300-strong international force in northern Mali for one year. The resolution also authorised "all necessary measures" to help the Malian government regain its full territorial integrity.

But the 15-member council insisted that military force could only be used after political efforts were exhausted. It said military plans would have to be refined and approved before any offensive started.

The Security Council also called on the transitional authorities in Bamako to re-establish constitutional order and hold elections before April 2013.

It urged them to engage in "credible" negotiations with groups in the north, including the side-lined Touaregs.

A move toward a military offensive would come in a second phase.

Mali's government hailed the Security Council decision on the intervention plan as a sign that the world would not abandon the country.

"We are grateful to the international community, a consensus has been reached on the Malian situation," said advisor to Mali's interim president Dioncounda Traore.

"We are going to wage war against the

cut-throats

and continue to negotiate with our brothers who are ready for dialogue", he added.

Another Mali politician, Mustapha Cisse, said the UN vote showed "the willingness of the international community not to abandon Mali to its own devices".

Posted by: Fred || 12/24/2012 00:00 || Comments || Link || E-Mail|| [336064 views] Top|| File under: Ansar Dine
Egypt Opposition Cries 'Fraud' in Referendum
[An Nahar] Egypt's opposition said on Sunday it will appeal a referendum seen as voting in a new constitution backed by ruling Islamists, and vowed to keep up a struggle that has spawned weeks of protests and instability.

Polling "fraud and violations" skewed the results of the two-stage referendum, the final leg of which was held on Saturday, the National Salvation Front charged.

"We are asking the (electoral) commission to investigate the irregularities before announcing official results," a Front member, Amr Hamzawy, told a Cairo news conference.

"The referendum is not the end of the road. It is only one battle," said another member, Abdel Ghaffar Shokr, reading from a Front statement. "We will continue the fight for the Egyptian people."

Germany immediately backed the call for a transparent investigation into the results. Foreign Minister Guido Westerwelle said: "The new constitution can only meet with acceptance if the process of its adoption is beyond reproach."

But Westerwelle said it was "not the power of the street but rather the spirit of compromise and tolerance that should determine the way forward for Egypt."

Egyptian state media and President Mohamed Morsi's supporters in the

Moslem Brüderbund

said the constitution was passed with the support of nearly two-thirds of voters, based on unofficial tallies.

A member of the national electoral commission, Mohamed el-Tanobly, told Agence

La Belle France

Presse that "no official date has been fixed" for the publication of the final referendum results.

The state news agency MENA had reported they would be released on Monday.

Opposition to the charter has fueled demonstrations for the past month, some of them violent, such as

festivities

that

maimed

62 people in Egypt's second city of Alexandria on Friday, the day before the final round of voting.

The army has deployed troops to reinforce police since December 5

festivities

outside the presidential palace in Cairo killed eight people and injured more than 600 others.

Morsi and Islamists backing the charter say it is necessary to restore stability after the early 2011 revolution that toppled president Hosni Mubarak


...The former President-for-Life of Egypt, dumped by popular demand in early 2011...


But the opposition sees the new constitution as a wedge to usher in creeping Islamic law through a weakening of human rights


...which are often intentionally defined so widely as to be meaningless...


, particularly women's rights, and undermine the independence of the judiciary.

It accuses Morsi of steamrolling through the referendum without consensus on the charter, and argues that a low voter turnout of around 32 percent undermined the plebiscite's legitimacy.

Approval of the constitution would trigger parliamentary elections in two months' time to replace an Islamist-dominated assembly that was dissolved by Egypt's constitutional court before Morsi's election in June.

In the meantime, all legislative business is being handled by the senate, also under the sway of Islamists.

In a gesture to "national dialogue," Morsi on Saturday appointed 90 additional senators, including eight women and 12 Christians.

The U.S. government, which sees Egypt as a pillar of its Middle East policy and provides Cairo with $1.3 billion annually in military aid, has deliberately avoided public comment on the crisis.

Posted by: Fred || 12/24/2012 00:00 || Comments || Link || E-Mail|| [336074 views] Top|| File under: Arab Spring
China-Japan-Koreas
South Korea charges North building missile that could reach US
[CS Monitor] South Korean officials say they have evidence that North Korea is working on an intercontinental ballistic missile that could reach as far as the United States.


Being stoopid is at the heart of the Do or Die Army First Songun Policy...
Posted by: Fred || 12/24/2012 00:00 || Comments || Link || E-Mail|| [336066 views] Top|| File under: Commies
UN, US pledge to stand by Pakistan in anti-terror war
[Pak Daily Times] UN Secretary General
the ephemeral Ban Ki-moon


... of whom it can be said to his credit that he is not Kofi Annan...


and US Ambassador Richard Olson have condemned the

suicide kaboom

in Beautiful Downtown Peshawar


...capital of Khyber Pakhtunkhwa (formerly known as the North-West Frontier Province), administrative and economic hub for the Federally Administered Tribal Areas of Pakistan. Peshawar is situated near the eastern end of the Khyber Pass, convenient to the Pak-Afghan border. Peshawar has evolved into one of Pakistan's most ethnically and linguistically diverse cities, which means lots of gunfire.


that killed Bashir Ahmad Bilour. "The secretary general reiterates the strong support of the United Nations


...a formerly good idea gone bad...


for the efforts of the government and people of Pakistain to combat the scourge of terrorism," said a statement issued by Ban Ki-moon's spokesperson. In a statement, Olson also praised Bilour as a courageous man.


Yeah, buddy. If I was a Pakistainian I'd feel ever so much more secure with Ban Ki Moon watching my back.
Posted by: Fred || 12/24/2012 00:00 || Comments || Link || E-Mail|| [336064 views] Top|| File under: Govt of Pakistan
Kayani makes Afghan peace 'top priority'
[Pak Daily Times] Army chief Gen Ashfaq Pervez Kayani


... four star general, current Chief of Army Staff of the Mighty Pak Army. Kayani is the former Director General of ISI...


has made reconciling warring factions in Afghanistan a top priority, military officials and Western diplomats say, the newest and clearest sign yet that Islamabad means business in promoting peace with the Taliban.

Kayani is backing dialogue partly due to fears that the end of the US combat mission in Afghanistan in 2014 could energise a resilient insurgency straddling the shared frontier, according to commanders deployed in the region. "There was a time when we used to think we were the masters of Afghanistan. Now we just want them to be masters of themselves so we can concentrate on our own problems," said a senior military officer stationed in South

Wazoo

, part of the tribal belt that hugs the Afghan border.

"Pakistain has the power to create the environment in which a grand reconciliation in Afghanistan can take place," he said, speaking in the gritty town of Wana, about 30 km from Afghanistan. "We have to rise to the challenge. And we are doing it, at the highest level possible." On December 7, Kayani hammered home his determination to support a negotiated end to the war in Afghanistan at a meeting of top commanders at the army headquarters in Rawalpindi.


"He (Kayani) said Afghan reconciliation is our top priority," said a Pak intelligence official, who was briefed about the meeting. Major progress with Kayani's help could enable US President Barack Obama
Why can't I just eat my waffle?...
to say his administration managed to sway Pakistain -- often seen as an unreliable ally -- to help achieve a top US foreign policy goal. Afghan officials, who have long suspected Pakistain of funding and arming the Taliban, question whether Kayani genuinely supports dialogue or is merely making token moves to deflect Western criticism of Pakistain's record in Afghanistan.

Relations between

Taliban capo

s and Pakistain's security establishment have increasingly been poisoned by mistrust, however, raising questions over whether Kayani's spymasters wield enough influence to nudge them towards the table. Nevertheless, diplomats in Islamabad argue that Pakistain has begun to show markedly greater enthusiasm for Western-backed attempts to engage with Taliban leaders. Western diplomats, who for years were sceptical about Pak promises, say Islamabad is serious about promoting stability in Afghanistan.

"They seem to genuinely want to move towards a political solution," said an official from an EU country. "We've seen a real shift in their game-plan at every level. Everyone involved seems to want to get something going." Army attitudes towards former Islamist proxies have also begun to evolve due to the rise of Pakistain's own Taliban movement, which has fought fierce battles in the tribal areas and launched

suicide kaboom

s in major cities. Kayani seemed to signal that the army's conception of its role in Pakistain and the region was changing in a speech to officers in Rawalpindi last month.
Posted by: Fred || 12/24/2012 00:00 || Comments || Link || E-Mail|| [336066 views] Top|| File under: Govt of Pakistan
Bilour laid to rest in Peshawar
[Pak Daily Times] Awami National Party (ANP) chief Asfandyar Wali Khan, KP Governor Masood Kausar, Chief Minister Ameer Haider Hoti, Interior Minister Rehman Malik


Pak politician, Interior Minister under the Gilani government. Malik is a former Federal Investigation Agency (FIA) intelligence officer who rose to head the FIA during Benazir Bhutto's second tenure. Malik was tossed from his FIA job in 1998 after documenting the breath-taking corruption of the Sharif family. By unhappy coincidence Nawaz Sharif became PM at just that moment and Malik moved to London one step ahead of the button men. He had to give up the interior ministry job because he held dual Brit citizenship.


, Qaumi Watan Party chief Aftab Ahmed Khan, Mehmood Khan Achakzai of Pakhtunkhwa Milli Awami Party, Chaudhry Shujaat Hussain of the PML-Q and other senior politicians attended the funeral prayers of Bilour at Army Stadium.

Strict security measures were adopted around Army Stadium as hundreds of police commandoes and other security forces were deployed to guard the high-profile funeral of Bilour.

Bilour was among nine people killed in the

suicide kaboom

on the ANP's public meeting in Dhaki Nalbandi near historical Qissa Khawani bazaar.

The Tehrik-e-Taliban Pakistain

grabbed credit

for the attack.

Meanwhile,


...back at the chili cook-off, Chuck reached for the green sauce...


police registered an FIR against unidentified people for carrying out the suicide attack. According to a police

front man

, the FIR was lodged in Khan Razaak Police Station.
Posted by: Fred || 12/24/2012 00:00 || Comments || Link || E-Mail|| [336062 views] Top|| File under: Govt of Pakistan
Syria-Lebanon-Iran
Iran: US Will Suffer 30,000 Casualties in First Day if it Attacks Tehran
The first day of a US military strike on Iran will result in a massive 30,000 casualties of American soldiers on the first day after the attack, according to Iran's Former Minister of Culture and Islamic Guidance.

In a report by Iran's Mehr News, Mohammed Hussein Saffar Harandi said that though sanctions have taken their toll, the US fears Iranian reprisals if it chooses to conduct a military operation to halt Tehran's nuclear program.

Harandi said the US is well aware that Iran can hit targets within 2500km of its borders.
Posted by: tipper || 12/24/2012 07:49 || Comments || Link || E-Mail|| [336084 views] Top|| File under:
Syria's war-battered pound floats on rebel funds
In Syria's eastern town of Deir al-Zor, a rebel commander flush with cash was swapping his dollars for Syrian pounds to pay fighters battling President Bashar al-Assad's forces.

Money changers said that influx of foreign currency earlier this month helped push the pound's black market rate in the impoverished town up by at least 10 percent.

Hundreds of kilometres away in Damascus, panicked Syrians bracing for more violence sold pounds for dollars, driving the pound, which has lost half its value since the anti-Assad uprising erupted in March last year, the other way.

The events at opposite ends of the country illustrate the contrasting pressures on a currency whose sharp decline has been cushioned by factors including central bank intervention, flows of cash from Assad's friends and foes abroad, and even long term hopes for a wave of foreign investment if Assad were to fall.

By comparison, Iran, Assad's staunchest regional ally, has seen its own currency fall more sharply than Syria's, losing about two-thirds of its value since June 2011 because of Western sanctions imposed over Tehran's disputed nuclear programme.

Damascus-based currency dealer Abdullah Abu Saloum, who also has an office in Deir al-Zor, said the rebel fighter's cash was one of many anomalies affecting Syria's foreign exchange market.

"There was a large quantity of dollars that were offered for sale at an attractive price," he said, adding ruefully that he was not able to capitalise on the opportunity because the ongoing violence, which has killed more than 40,000 people, prevented him transferring pounds from Damascus to Deir al-Zor.
Posted by: tipper || 12/24/2012 03:14 || Comments || Link || E-Mail|| [336073 views] Top|| File under:
Russian military presence in Syria poses challenge
Russian military advisers are manning some of Syria's more sophisticated air defences – something that would complicate any future US-led intervention. The advisers have been deployed with new surface-to-air systems and upgrades of old systems, which Moscow has supplied to the Assad regime since the Syrian revolution broke out 21 months ago. The upgrades were supplied by Moscow, which sees them as a bulwark against western-imposed regime change and protection of a longstanding investment in Syria. The country includes Russia's biggest electronic eavesdropping post outside its territory, in Latakia, and its toehold on the Mediterranean, a small naval base at Tartus.

The depth and complexity of Syria's anti-aircraft defences mean that any direct western campaign, in support of a no-fly zone or in the form of punitive air strikes against the leadership, would be costly, protracted and risky. The possibility of Russian military casualties in such a campaign could have unpredictable geopolitical consequences.

Russian security and defence officials, who are notoriously loth to publicly comment on their operations abroad, have repeatedly denied providing explicit support for the Assad regime. Over the weekend, the head of Russia's ground forces air defence, Major General Alexander Leonov, told the Ekho Moskvy radio station: "Syria's air-defence system is a no-nonsense force. As a result, no one has ever used serious air combat power against it." That "no-nonsense" force, the air defence command, comprises two divisions and an estimated 50,000 troops – twice the size of Muammar Gaddafi's force – with thousands of anti-aircraft guns and more than 130 anti-aircraft missile batteries.

According to Jeremy Binnie, the editor of Jane's Terrorism and Security Monitor, recent Russian deliveries include Buk-M2 and Pantsyr-S1 (known to Nato as SA-22) mobile missile launch and radar systems. Reports of the shipment of the modern long-range S-300 have not been confirmed, and the Syrian armed forces did not show off any S-300 missiles in a military display this year. It is possible they have been delivered but are not yet operational.


Posted by: Pappy || 12/24/2012 00:52 || Comments || Link || E-Mail|| [336065 views] Top|| File under:
Syria Insists It Kept Out of Yarmuk Camp Clashes
[An Nahar] Syria insisted on Sunday its military played no role in last week's deadly

festivities

between pro- and anti-regime forces inside the Yarmuk Paleostinian refugee camp in southern Damascus


...The capital of Iran's Syrian satrapy...


Information Minister Omran al-Zohbi also called for all Paleostinian refugee camps in Syria to be kept out of the country's 21-month conflict that a rights watchdog estimates has cost at least 44,000 lives.

"The Syrian army did not intervene militarily, in any way, in the camp, neither by land nor by air," he said.

"The situation returned to normal inside the camp and the residents expelled the

gunnies

to restore stability," said the minister.

Refugees who had fled streamed back into Yarmuk on Friday after five days of fierce

festivities

between rebel forces and pro-regime
Popular Front for the Liberation of Paleostine-General Command.

Syrian regime warplanes carried out several deadly raids on Yarmuk after rebels gained the upper hand in the fighting, according to the Syrian Observatory for Human Rights.

Posted by: Fred || 12/24/2012 00:00 || Comments || Link || E-Mail|| [336065 views] Top|| File under: Govt of Syria
World Muslim Body Slams Islamist Threats against Syria Christians
[An Nahar] The world's largest

Mohammedan

body on Sunday condemned threats made by beturbanned fascisti in Syria against two Christian towns, warning of fresh confessional strife in the war-torn country.

Such threats "are contrary to the precepts of Islam which calls for tolerance, brotherhood and peace," said the 57-member Organization of Islamic Cooperation based in the Saudi city of Jeddah.

It warned against the risks of "a slide into confessional" conflict.

beturbanned fascisti, in a video message posted on Saturday, warned Mharda and Sqilbiya in Syria's central province of Hama that they will be attacked if they do not evict regime forces.

One of seven men armed with Kalashnikovs warned residents to expel gangs of President Bashar "Assad and shabiha (pro-regime militia) from your towns and convince them not to bomb our villages and families," in the video.

"If not, we will immediately attack the hideouts of Assad's gangs and shabiha," added the man, who identified himself as Rashid Abul Fida, head of the Al-Ansar Brigade in Hama.

Syrian Observatory for Human Rights director Rami Abdel Rahman said the towns both had pre-war populations in the tens of thousands but that most of their residents have fled.

Posted by: Fred || 12/24/2012 00:00 || Comments || Link || E-Mail|| [336062 views] Top|| File under: al-Nusra
Syria Minister Plays Down Sharaa 'No Winner' View
[An Nahar] Syria's information minister on Sunday played down Vice President Farouq al-Sharaa's assessment that the country's bloody 21-month conflict could not be resolved by military means.

"It is one opinion among 23 million opinions in Syria, which is a state led by institutions and leaders who will give the final opinion," said Omran al-Zohbi, referring to Syria's population.

Sharaa said in an interview with the Lebanese al-Akhbar newspaper published last Monday that a clear winner was unlikely to emerge in Syria's war and he preferred a negotiated solution, in remarks at odds with
Hereditary President-for-Life Bashir Pencilneck al-Assad


One of the last of the old-fashioned hereditary iron-fisted fascist dictators...


"No opposition can end the battle militarily, just as the security forces and army cannot achieve a decisive conclusion," Sharaa said. "Every day that passes, we are moving further away from a military or political solution."

But Zohbi insisted that the military was "defending its country" against foreign-backed armed rebel forces. "The final decision will come from what is imposed on the battlefield and by

politicians

."

However,


by candlelight every wench is handsome...


the information minister also stressed the need for political action to resolve the conflict and insisted that the government was "the first to propose a political solution through a national dialogue."

Posted by: Fred || 12/24/2012 00:00 || Comments || Link || E-Mail|| [336066 views] Top|| File under: Govt of Syria
Brahimi Arrives in Syria
[An Nahar] U.N.-Arab League


...an organization of Arabic-speaking states with 22 member countries and four observers. The League tries to achieve Arab consensus on issues, which usually leaves them doing nothing but a bit of grimacing and mustache cursing...


peace envoy Lakhdar Brahimi arrived in Syria on Sunday for talks on the country's crisis, Agence

La Belle France

Presse reported.

Brahimi entered Syria via a land border crossing with

Leb

after arriving earlier in the day at the Rafik Hariri International Airport from Cairo.

"The international envoy crossed the Lebanese-Syrian border at about 2:00 pm (1200 GMT)," a Lebanese border official told AFP on condition of anonymity.

Airport officials in Beirut told AFP on condition of anonymity that the United Nations


...boodling on the grand scale...


was tasked with ensuring Brahimi's security on his journey into the embattled country.

Brahimi's visit to Syria is the first since October 19.

During his previous five-day stay, he held meetings with
Hereditary President-for-Life Bashir Pencilneck al-Assad


Scourge of Qusayr...


and other top Syrian officials over a tentative ceasefire for the

Mohammedan

Eid al-Adha feast. Despite pledges, the truce did not hold.

Information Minister Omran al-Zohbi, who told

news hound

s he was unaware of any visit by Brahimi, reiterated calls for national dialogue to solve the spiraling crisis.

"Only Syrians will participate in national dialogue," he said. "The Syrians will decide for themselves. We tell those who do not want dialogue to engage in talks, because time is running out."

Posted by: Fred || 12/24/2012 00:00 || Comments || Link || E-Mail|| [336064 views] Top|| File under: Govt of Syria
Who's in the News
28
[untagged]
6
Govt of Pakistan
5
Govt of Syria
2
Arab Spring
2
Ansar Dine
2
Hamas
1
al-Qaeda in Iraq
1
Commies
1
al-Qaeda in Arabia
1
al-Nusra
1
TTP
1
al-Qaeda in North Africa
1
Pirates
Bookmark
E-Mail Me
The Classics
The O Club
Rantburg Store
The Bloids
The Never-ending Story
Thugburg
Gulf War I
The Way We Were
Bio
Merry-Go-Blog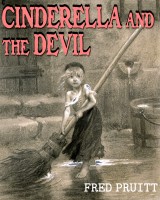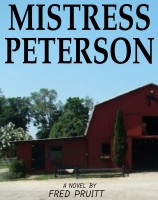 On Sale now!


A multi-volume chronology and reference guide set detailing three years of the Mexican Drug War between 2010 and 2012.

Rantburg.com and borderlandbeat.com correspondent and author Chris Covert presents his first non-fiction work detailing the drug and gang related violence in Mexico.

Chris gives us Mexican press dispatches of drug and gang war violence over three years, presented in a multi volume set intended to chronicle the death, violence and mayhem which has dominated Mexico for six years.
Click here for more information


Meet the Mods
In no particular order...


Steve White
Seafarious
tu3031
badanov
sherry
ryuge
GolfBravoUSMC
Bright Pebbles
trailing wife
Gloria
Fred
Besoeker
Glenmore
Frank G
3dc
Skidmark



Better than the average link...



Rantburg was assembled from recycled algorithms in the United States of America. No trees were destroyed in the production of this weblog. We did hurt some, though. Sorry.
3.235.188.113

Help keep the Burg running! Paypal: