Africa North
It's Official: Egypt's Constitution Approved With 63.8 Percent
Egypt's new constitution, drafted by Islamist supporters of President Mohamed Mursi, has been approved by 63.8 percent of voters in a two-round referendum, the supreme election committee said Tuesday.

The result, which followed votes held on Dec. 15 and on Dec. 22, matched an earlier unofficial tally given by Mursi's

Moslem Brüderbund

.

"We have seriously investigated all the complaints," judge Samir Abu el-Matti of the Supreme Election Committee told a news conference. The final official turnout was 32.9 percent.
Posted by: trailing wife || 12/26/2012 00:00 || Comments || Link || E-Mail|| [336079 views] Top|| File under: Muslim Brotherhood
Egypt's 'Bible-burner' asks Bassem Youssef to stop making fun of Islamists
[Al Ahram] Islamist Abu Islam Abdullah told Ahram Online over the phone on Tuesday that he will stand fiercely against recently-renowned Egyptian satirist Bassem Youssef's attempts to insult Islamic sheikhs (preachers).
"I will use the same (satirical) methods he used when I respond to him. I wil make all people laugh at him" Abu Islam explained.

"I am not a preacher; I am a professional journalist and member of the journalists' syndicate since 20 years, so, I will be able to confront him" Abu Islam said.

On Sunday Abu Islam - also known as "the Bible-burner" -- retorted with a sharp tongue on his conservative channel Al-Ummah (The Nation) demanding Youssef refrain from anti-Islamic talk in his TV programme Al Bernameg.

"I calmed my angry tone towards Youssef on Monday and I've asked him, again, to stop using slanderous scripts against respectful preachers of Islam" he added.

He described his channel Al-Ummah as one of the best TV channels on the earth and elaborated that it's monthly budget is in the neighbourhood of LE200,000 (roughly $32,000).

Youssef reacted by tweeting cynically Sunday evening to Abu Islam's criticism.

In September Abu Islam faced a charge of burning the Bible during the demonstrations in front of US embassy due to the low-budget movie insulting Islam's prophet Mohamed.

Bassem Youssef rose to fame in the wake of January's uprisings last year, with his satirical take on politicians and Islamists' arguments. He launched a weekly show Al Bernameg (The Programme), a format which was inspired by renowned American television host John Stewart's comedic look at politics, the Daily Show.

Posted by: Fred || 12/26/2012 00:00 || Comments || Link || E-Mail|| [336069 views] Top|| File under: Arab Spring
Head of Salafist Nour Party steps down
[Al Ahram] Emad Abdel-Ghafour has resigned from his post as head of the prominent Salafist Nour Party after growing increasingly frustrated with interference in his job from the Salafist Call, the party's

front man

Yousry Hammad said on Tuesday.

"Abdel-Ghafour's front within the party will hold a meeting on Tuesday to announce the withdrawal of the party's leaders and explain the reasons for that decision," Hammad was quoted as saying on Ahram's Arabic-language news website.

The decision came despite the fact that the party's general assembly had earlier declared that there would be no withdrawals until the coming parliamentary elections.

"A new party will be formed. The names being considered for the new party include El-Sahwa (the Awakening) or El-Watan (the Motherland)," Hammad added.

The conflict within the party is reportedly between Abdel-Ghafour's front and followers of influential Sheikh Yasser El-Borhami, one of the founders of the Salafist Call, a movement that spawned Nour Party in 2011.

The supreme committee of the Nour Party, which espouses an ultra-conservative brand of Islam, withdrew confidence from Abdel-Ghafour in October but he eventually stayed put.

The Salafist Call, led by El-Borhami, stood by members of the party's supreme committee in the conflict that divided the party between two fronts, the supporters of El-Borhami and those of 'reformist' Abdel Ghafour.

Abdel-Ghafour and his supporters -- known as the 'Reformist Front' within the party -- retaliated by calling for the dismissal of the supreme committee via the party's official Twitter account.

Posted by: Fred || 12/26/2012 00:00 || Comments || Link || E-Mail|| [336066 views] Top|| File under: Arab Spring
Islamists tighten grip on Egypt's Shura Council
[Al Ahram] The Islamist-dominated upper house of parliament (Shura Council) is due to hold two procedural meetings on Wednesday in preparation for a new parliamentary season after assuming legislative power for the first time in 32 years.

The Shura Council, which was protected from dissolution by a controversial presidential decree last month, will have the legislative authority until a new lower house of parliament is elected within two months after 64% of Egyptians approved the new constitution, according to unofficial results.
The Council was set up by late president Anwar El-Sadat in1980 as a consultative body. It also had control over state-owned press organizations.

The first opening meeting will see 90 members -- officially appointed by Islamist president Mohamed Morsi -- take the constitutional oath. The Council's speaker Ahmed Fahmi, a member of the

Moslem Brüderbund

's Freedom and Justice Party (FJP) and a relative of President Morsi, will deliver a speech which will be followed by a statement from Prime Minister Hisham Qandil on the country's deteriorating economic conditions.

There has been much speculation recently over whether Qandil's government will be fired or just reshuffled. Rumours are rife that the government will be forced to resign to make way for a new cabinet headed by business tycoon and influential Brotherhood leader Khairat El-Shater.

A number of senior FJP officials, such as Essam El-Erian, have repeatedly criticised Qandil's government and openly called for the appointment of El-Shater as a new prime minister to take charge of implementing Morsi's so-called "Nahda" (Renaissance) project.

Posted by: Fred || 12/26/2012 00:00 || Comments || Link || E-Mail|| [336077 views] Top|| File under: Arab Spring
Azhar cleric slams Salafist allegation of constitution 'deal'
[Al Ahram] A member of the office of Al-Azhar's Grand Imam, Mohamed Mehanna, denounces claims by Salafist preacher Yasser El-Borhami that the Sunni institution made a deal with the constituent assembly members to pass the constitution article that immunise the Grand Imam from being deposed.

"Al-Azhar is bigger than these trivial matters," Mehanna, who is also a Shura Council MP, said to pan-Arab Al-Sharq Al-Awsat newspaper Tuesday, adding that those who make these allegations are "ill-intentioned."

In a video of a seminar El-Borhami gave in November, he's seen saying that the Salafist bloc made a deal with Al-Azhar to secure the Grand Imam from being deposed by the president in article 4. In exchange, El-Borhami claims, they teamed up with the more moderate Al-Azhar to add article 219 to the constitution, which specifies Sunni provisions as an interpretation of the principles of sharia (Islamic law).

Article 2 already references Islamic law in a general manner, but 219 entrenches it and makes the interpretation stricter according to the opposition and rights activists.

"Al-Azhar's independence does not need a constitutional text to be validated; it is an existing historical reality. Constitution or not, nobody can depose the Grand Imam outside the rules stated in its Senior Scholars Committee. Any other claims in that regard are null and void," Mehanna added.
Posted by: Fred || 12/26/2012 00:00 || Comments || Link || E-Mail|| [336068 views] Top|| File under: Arab Spring
Arabia
Gulf council to unify members' militaries under a single command structure
The Gulf Cooperation Council will fold the military of its member states under a single command structure, Bahrain's foreign minister announced Tuesday, the state-run Bahrain News Agency reported.

The announcement came at the end of a GCC summit at a time of heightened tensions with Iran.

Foreign Minister Khalid Al-Khalifa told reporters in the capital city of Manama that the council's command would bring together "the Peninsula Shield Forces as well as the air and naval forces" of member states in the oil-rich region, BNA reported.

"It is an entity that will bring all efforts together under one umbrella," he said.

Three representatives of each of the six GCC member states have been working on a team since last year to map out the command structure, which Al-Kalifa said was in a preliminary stage.

The GCC, which comprises Bahrain, Saudi Arabia, Kuwait, the United Arab Emirates, Oman and Qatar, encourages cooperation among members in a number of areas, including economy and security.
Posted by: tipper || 12/26/2012 00:00 || Comments || Link || E-Mail|| [336086 views] Top|| File under:
Saudi Arabia accuses Iran of meddling ahead of summit
[Reuters] Soddy Arabia


...a kingdom taking up the bulk of the Arabian peninsula. Its primary economic activity involves exporting oil and soaking Islamic rubes on the annual hajj pilgrimage. The country supports a large number of princes in whatcha might call princely splendor. When the oil runs out the rest of the world is going to kick sand in their national face...


on Monday told regional rival Iran to stop interfering in internal Gulf Arab affairs and spreading "sedition", activities Tehran denies.

The comments, made by Saudi Foreign Minister Prince Saud al-Faisal, follow similar allegations leveled at Iran by the kingdom in the past, and other Gulf states are likely to voice similar complaints at a summit of the six-nation Gulf Cooperation Council (GCC) that opens later on Monday.

"Interference to stir sedition is unacceptable from a neighbor," Prince Saud was quoted as saying by the London-based, Saudi-owned daily al-Hayat.

"This is not comfortable because it is trying to use the circumstances to interfere."
Posted by: Fred || 12/26/2012 00:00 || Comments || Link || E-Mail|| [336078 views] Top|| File under: Govt of Iran
Caucasus/Russia/Central Asia
Automobile rally for Hizb ut-Tahrir in Tatarstan
Hizb ut-Tahrir, banned in Russia for links to terrorism, staged an unsanctioned automobile rally in the Russian republic of Tatarstan, which saw Islamist attacks earlier this year.

About 20 cars rolled down a highway in Tatarstani capital Kazan on Saturday flying Islamist flags.


Golly, twenty cars? That is not what a mass movement looks like. Though to be fair, how many people own have access to automobiles in Tartarstan?

The event was to welcome home a Hizb ut-Tahrir member recently released from prison.

Kazan police said it was not aware of any public event by Hizb ut-Tahrir. A local report said the rally ended before police arrived on the scene.

Unsanctioned public events are an administrative offence in Russia punishable with fines of up to $10,000.

Reports about the rally are based on a set of photographs showing a column of sedans carrying the so-called "black flags of jihad" and their variation in white rolling down a snowy Kazan highway. The photographs first appeared online on Saturday on the Facebook page for Khilafah.com, a website supporting the ideas of the Hizb ut-Tahrir.
Posted by: ryuge || 12/26/2012 01:29 || Comments || Link || E-Mail|| [336107 views] Top|| File under:
India-Pakistan
ANP chief urges parties to take clear stand against terrorism
[Dawn] Chief of the Awami National Party (ANP), Asfandyar Wali Khan on Tuesday urged the nation to stand united against the menace of terrorism and militancy and adopt a zero tolerance towards all violations of the country's

illusory sovereignty

and integrity.

Addressing a

presser

after chairing the ANP's Consultative Committee meeting here, the ANP Chief reiterated the party's stated position that extremism and terrorist violence were a threat to the very existence of the country and appealed to all political forces to take a clear stand on this issue.

He said ANP was fighting war against terrorism for existence of the country and all political parties should also take a clear stance on terrorism.

"If the experience of the recent past is anything to go by, the

Death Eaters

will not forgive any political or religious parties, even those, who have literally acted as their supporters or apologists and it will be an exercise in futility to appease the terrorists," he remarked.

"We support negotiations with all those elements that recognize the writ of the state and renounce violence," he said, adding those who are not preparing to do it should face effective and meaningful actions.

He said political ownership was must for a successful operation as we have seen in Swat

...a valley and an administrative district in the Khyber Pakhtunkhwa Province of Pakistain, located 99 mi from Islamabad. It is inhabited mostly by Pashto speakers. The place has gone steadily downhill since the days when Babe Ruth was the Sultan of Swat...
and Dir. He said we are fighting against an

krazed killer

mindset bent on destabilising Pakistain.

Asfandyar said people of all segments of the society should express zero tolerance towards all violations of the country's

illusory sovereignty

and integrity. He said ANP opposed drone strikes and raised strong voices against it at every forum. However,


there is a theory which states that if ever anybody discovers exactly what the Universe is for and why it is here, it will instantly disappear and be replaced by something even more bizarre and inexplicable. There is another theory which states that this has already happened...


he said ANP also opposed terrorists' individual attacks on our soil and their networks whether it is within the country or outside.

He regretted that drone attacks were being condemned in socio-political circles openly but individuals

Death Eaters

strikes on ground were not being deplored as openly. Khan said that instead of defending ourselves on our doorsteps or in the streets, we should go after the terrorists' sanctuaries and evolve a national consensus on a comprehensive strategy for defeating terrorist outfits.

He said Pakhtuns in FATA and Khyber-Pakhtunkhwa


... formerly NWFP, still Terrorism Central...


were adversely affected by the menace of terrorism and the time has come to stand united and evolve a national consensus to get rid of this menace once and for all.

Posted by: Fred || 12/26/2012 00:00 || Comments || Link || E-Mail|| [336065 views] Top|| File under: Govt of Pakistan
Israel-Palestine-Jordan
Israel to build 942 more homes in east Jerusalem
JERUSALEM - Israel has advanced a project for 942 more settler homes in east Jerusalem closer to construction as part of a new fast-track plan to tighten its grip on the territory.

The Interior Ministry says a government planning committee moved the project to the advanced stage of asking contractors to submit bids to build them. Once a bid is awarded, construction can begin.

The homes are among some 5,000 new settler homes that Israel moved closer to construction in the past week.
Posted by: Steve White || 12/26/2012 00:00 || Comments || Link || E-Mail|| [336085 views] Top|| File under:
Southeast Asia
UN General Assembly voices concern for Myanmar's Muslims
[Al Ahram] Calling upon Myanmar's government to address reports of human rights abuses by some authorities, the U.N. General Assembly expressed serious concern over violence between Rohingya Muslims and Buddhists
Posted by: Fred || 12/26/2012 00:00 || Comments || Link || E-Mail|| [336076 views] Top|| File under:
Russian military denies sending commandos to Syria
The Russian defence ministry has denied media reports about Moscow sending commando units, air defence systems operators and military equipment to Syria.

"No decisions to send commandos on board Russian warships (to Syria) have been made," Deputy Defence Minister Anatoly Antonov said. "It's all nonsense, and media speculation."


And they'll keep denying as often as necessary to worry the Syrian opposition...

On Monday, large landing ships Azov and Nikolai Filchenkov from Russia's Black Sea Fleet departed from Novorossiysk to the Syrian port of Tartus, where the Russian Navy keeps a small maintenance base. The ships are carrying naval infantry units for protection during the voyage.


They were supposed to be leaving last month but for some unexplained reason they've been in port all this time. Perhaps the Russians didn't have a sea-going tug available...

They are expected to pass through the Bosporus and Dardanelles Straits Dec 26-27 and join the Black Sea Fleet task force comprising the missile cruiser Moskva and the frigate Smetlivy in the Aegean Sea Dec 28 before heading to Tartus.

Foreign Ministry spokesman Alexander Lukashevich confirmed Monday that Russia has a contingency plan for evacuation of Russian citizens from Syria if necessary.
Posted by: Steve White || 12/26/2012 00:00 || Comments || Link || E-Mail|| [336067 views] Top|| File under:
Stuxnet reportedly attacks Iran's industrial units
Like an STD, Stuxnet is the gift that keeps on giving...

Hormozgan province's director of passive defense force, Ali Akbar Akhvan said that recently, cyber attacks on "Tavanir" company's department in Bandar Abbas city has been launched, ISNA reported. Tavanir is Iranian company, that is engaged in generating, transmitting and distributing electric power.

Axvan said that the attacks, which were the Stuxnet worm-type attacks, were successfully thwarted. According to Axvan, the attack tried to reach and destabilize some industrial units, in the recent couple of month, however the attacks were unsuccessful.

He also noted, that the same Stuxnet worm attacks tried to hit several manufacturing industries in Hormozgan province as well.

Last month, the oil industry of Iran has fallen under cyber attacks, however no serious damages were reported by the Iranian side.

In recent years, Iran has been the target of several major cyber attacks, which have successfully been repelled.


Sure they have Sparky. Keep telling yourselves that...
Posted by: Steve White || 12/26/2012 00:00 || Comments || Link || E-Mail|| [336083 views] Top|| File under:
Iran to launch maritime war games
Iran's mighty navy force will launch a war game in Oman Sea and India Ocean on Dec. 28, Fars News Agency reported.

Iran's Navy Commander Rear Admiral Habibollah Sayyari said that "Velayat 91" military drills that will start in three days, will cover a one million km square area in free waters.

"Testing of defense missile systems, submarines and tugboats war ships is scheduled during the war game," he said.

Sayyari also before noted on Nov. 21 that in the future Iran plans to send its naval forces to Atlantic ocean, in an attempt to demonstrate the power and capabilities of Iranian navy.

In September, Sayyari said that Iran's naval forces will expand their international presence to safeguard the Islamic Republic's interests and rights.

On December 24, 2011 Iran's Navy launched massive "Velayat 90" naval military drills which covered an area stretching from east of the Strait of Hormuz in the Persian Gulf to the Gulf of Aden.
Posted by: Steve White || 12/26/2012 00:00 || Comments || Link || E-Mail|| [336066 views] Top|| File under:
Who's in the News
29
[untagged]
5
Arab Spring
3
Govt of Syria
2
Govt of Iran
1
Govt of Pakistan
1
Lashkar e-Taiba
1
Moro Islamic Liberation Front
1
Muslim Brotherhood
1
PFLP
1
al-Qaeda in Arabia
1
al-Qaeda in Pakistan
1
Boko Haram
Bookmark
E-Mail Me
The Classics
The O Club
Rantburg Store
The Bloids
The Never-ending Story
Thugburg
Gulf War I
The Way We Were
Bio
Merry-Go-Blog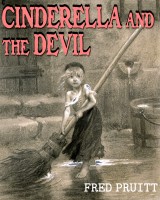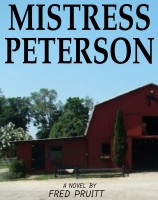 On Sale now!


A multi-volume chronology and reference guide set detailing three years of the Mexican Drug War between 2010 and 2012.

Rantburg.com and borderlandbeat.com correspondent and author Chris Covert presents his first non-fiction work detailing the drug and gang related violence in Mexico.

Chris gives us Mexican press dispatches of drug and gang war violence over three years, presented in a multi volume set intended to chronicle the death, violence and mayhem which has dominated Mexico for six years.
Click here for more information


Meet the Mods
In no particular order...


Steve White
Seafarious
tu3031
badanov
sherry
ryuge
GolfBravoUSMC
Bright Pebbles
trailing wife
Gloria
Fred
Besoeker
Glenmore
Frank G
3dc
Skidmark



Better than the average link...



Rantburg was assembled from recycled algorithms in the United States of America. No trees were destroyed in the production of this weblog. We did hurt some, though. Sorry.
3.235.188.113

Help keep the Burg running! Paypal: