Africa Horn
Crisis-Hit Sudan Opens Bigger Dam in Conflict State
[An Nahar] A torrent of water surged Tuesday into Sudan's Blue Nile river as President Omar al-Bashir

Head of the National Congress Party. He came to power in 1989 when he, as a brigadier in the Sudanese army, led a group of officers in a bloodless military coup that ousted the government of Prime Minister Sadiq al-Mahdi and eventually appointed himself president-for-life. He has fallen out with his Islamic mentor, Hasan al-Turabi, tried to impose shariah on the Christian and animist south, resulting in its secessesion, and attempted to Arabize Darfur by unleashing the barbaric Janjaweed on it. Sudan's potential prosperity has been pissed away in warfare that has left as many as 400,000 people dead and 2.5 million displaced. Omar has been indicted for genocide by the International Criminal Court but nothing is expected to come of it.
inaugurated the expanded Roseires dam, which officials say should help develop one of the country's poorest,

beturbanned goon

-hit regions.

When Bashir arrived to open the Arab-funded, Chinese-built expansion before thousands of dancing and flag-waving residents, an arc of water poured through the flag-draped dam, sending spray into the air and rapids bubbling.

Military helicopters flew low overhead and troops were stationed throughout the area, about 550 kilometers (340 miles) southeast of the capital Khartoum.

Rebels from the Sudan People's Liberation Movement-North (SPLM-N) -- which Sudan says are backed by South Sudan -- have been fighting the government in Blue Nile state for more than a year.

The main conflict zone is in Bau and Kurmuk districts, dozens of kilometers south of the expanded dam which opened on the 57th anniversary of Sudan's independence.

"God willing, Blue Nile will be free of rebels," Bashir told an audience that included Somalia's President Hassan Sheikh Mohamoud, and water ministers from Æthiopia and Egypt.

"The sons of Blue Nile are the ones who benefit most from this dam," Bashir said as a machine sprayed tinsel strips over the podium which looked out onto billboards featuring his likeness against a backdrop of the dam.

SPLM-N rebel

front man

Arnu Ngutulu Lodi dismissed Bashir's comments as "a kind of political game."

"It's going to benefit only those in power," he told AFP. "The investment of the government is not on people."

Residents near the 25-kilometer dam live in huts made of thatch and mud brick.

"Decades of civil war and years of conflict have devastated the physical and social infrastructure" in Blue Nile, the U.N. children's fund (UNICEF) said in a 2011 report on Sudan.
Posted by: Fred || 01/02/2013 00:00 || Comments || Link || E-Mail|| [6480 views] Top|| File under: Govt of Sudan
Africa North
Egypt detains Israeli army officer in Sinai
CAIRO - Egyptian security forces have detained an Israeli army officer in the Taba region of the Sinai peninsula after he snuck through a border crossing and took photographs of security property and talked to drivers, security sources said.
"The Israeli officer was arrested by national security forces on December 29," a national state security officer said.


Sounds like another prisoner exchange is coming up...

The state news agency Mena said the arrested man is a Tel Aviv resident of Russian origin named Andrea Chetekov. He was not carrying a passport when he entered Sinai and his name was not on tourist arrival lists, Mena said.

State television earlier reported the arrested man was a former army officer named Andre Yacoub and had entered Egypt illegally.

Security sources in Sinai said the 24-year-old, a resident of Tel Aviv, had been gathering information about Sinai from drivers in the area near the Taba border crossing between Egypt and Israel. The officer was taken to the Nuweiba area in Sinai, where he was being questioned, the sources said.

Egypt is trying to reassert control over the Sinai which has suffered from lax security since the uprising that overthrew Hosni Mubarak in February 2011.


... and not much better security before that.

Egyptian prosecutors were interrogating on Tuesday the Israeli man in the Red Sea port of Nuweiba who is suspected of espionage, a judicial source said. "He was remanded today in police custody for four days pending investigation," the source said.
Posted by: Steve White || 01/02/2013 00:00 || Comments || Link || E-Mail|| [6471 views] Top|| File under:
Egyptian parties propose changes to election law
In Egypt, the political parties and public movements involved in a national reconciliation dialogue have passed amendments to the law on parliamentary elections, presidential spokesman Yasser Ali said on Tuesday, RIA Novosti reported.

The changes provide obligatory inclusion of women into parties' election lists and ban one and the same candidate from running both on a party list and as a self-nominee.

The number of seats in the lower house will remain unchanged - 498. The National Salvation Front, one of Egypt's largest opposition forces, refused to engage in the dialogue.
Posted by: Steve White || 01/02/2013 00:00 || Comments || Link || E-Mail|| [6474 views] Top|| File under:
Caribbean-Latin America
Chavez 'only kept alive by life support' after cancer surgery
Venezuelan president Hugo Chavez is in an induced coma being kept alive by life support following complications during cancer surgery, it was claimed today.

Sources at the hospital in Cuba where he is being treated told a Spanish newspaper he was showing 'very weak' vital signs, adding that doctors could decide to switch off the machines 'at any moment'.

With rumours swirling that Chavez had taken a turn for the worse, Venezuela's Vice President Nicolas Maduro said the ailing president's condition remains 'delicate' three weeks after his cancer surgery. He did not provide further information about the president's condition and told Venezuelan's to ignore speculation about his health.

'He's totally conscious of the complexity of his post-operative state and he expressly asked us ... to keep the nation informed always, always with the truth, as hard as it may be in certain circumstances,' Maduro said in the prerecorded interview in Havana, which was broadcast Tuesday night by the Caracas-based television network Telesur.


He can't be 'totally conscious' if he's in an induced coma...

Chavez has not been seen or heard from since the December 11 operation, and officials have reported a series of ups and downs in his recovery - the most recent, on Sunday, announcing that he faced new complications from a respiratory infection.


The rest of the piece is Maduro spouting off. No news past this point.

Maduro did not provide any new details about Chavez's complications during Tuesday's interview. But he joined other Chavez allies in urging Venezuelans to ignore gossip, saying rumors were being spread due to 'the hatred of the enemies of Venezuela.'

He didn't refer to any rumours in particular, though one of them has described Chavez as being in a coma.

Maduro said Chavez faces 'a complex and delicate situation'. But Maduro also said that when he talked with the president and looked at his face, he seemed to have 'the same strength as always.'

'All the time we've been hoping for his positive evolution. Sometimes he has had light improvements, sometimes stationary situations,' he said.

Maduro's remarks about the president came at the end of an interview in which he praised Venezuelan government programs at length, recalled the history of the Cuban revolution and touched on what he called the long-term strength of Chavez's socialist Bolivarian Revolution movement. He mentioned that former Cuban President Fidel Castro had been in the hospital, and praised Cuba's government effusively. 'Today we're together on a single path,' Maduro said.

Critics in Venezuela sounded off on Twitter while the interview was aired, some saying Maduro sounded like a mouthpiece for the Cuban government. In their messages, many Chavez opponents criticized Maduro for the dearth of information he provided, accusing him of withholding key details about Chavez's condition.

Chavez's political opponents have complained that the government hasn't told the country nearly enough about his health, and have demanded it provide the country with a full medical report. Even some of his supporters say they wished they knew more.

The vice president said that Chavez 'has faced an illness with courage and dignity, and he's there fighting, fighting.'

'Someone asked me yesterday by text message: How is the president? And I said, `With giant strength,"' Maduro said. He recalled taking Chavez by the hand: "He squeezed me with gigantic strength as we talked."
Posted by: Steve White || 01/02/2013 08:42 || Comments || Link || E-Mail|| [6525 views] Top|| File under:
China-Japan-Koreas
Pudge calls to end strife between Koreas
... at least such is the interpretation of the LA Times...


[LA Times] In an unusual televised address for the new year,
North Korean leader Kim Pudge Jong-un


...the hereditary potentate of North Korea...


called to defuse tensions with South Korea and boost the economy of his impoverished nation.

"This is the dawning of the Age of Asparagus!"
"An important issue in putting an end to the division of the country and achieving its reunification is to remove confrontations between the north and the south," Kim declared.

"Asparagus! Asparagus!"
Almost anything emerging from the isolated North Korean regime is bound to be parsed by analysts seeking clues to its next steps, but it is striking that Kim gave such a speech at all.

"When the moon is in the Seventh House
And Jupiter aligns with Mars
Then peace will guide the planets
And love will steer the stars"
His father, Kim Jong Il, rarely spoke in public and signaled his annual plans through state newspaper editorials; the younger Kim has cultivated a more accessible style since taking power, showing up in public with his young wife and repeatedly addressing the North Korean people on television. Such gestures seem reminiscent of his grandfather, national founder Kim Il Sung, who routinely spoke on the new year.

"Harmony and understanding
Sympathy and trust abounding
No more falsehoods or derisions
Golden living dreams of visions
Mystic crystal revelation
And the mind's true liberation
Asparagus! Asparagus!"
Despite the call to make peace, some experts were skeptical that it signaled any dramatic shift by North Korea. The regime prizes its military might, Kim emphasized later in his speech, delivered just a few weeks after North Korea launched a rocket to loft a satellite into space.

"Let the sun shine, Let the sun shine in
The sun shine in"
The liftoff was condemned by South Korea and the U.S. as a cover for testing North Korea's missile technology. Japan has joined them in prodding the United Nations


...a lucrative dumping ground for the relatives of dictators and party hacks...


Security Council to step up pressure on the regime in response.
a.) Reunification in Olde Pyongyang means something different that it does in Seoul.
b.) His meds will wear off soon and then he'll be singing something else, possibly McArthur Park.
c.) This happens every few months. Nothing to get excited about.
Dialing down tensions after the launch "could eventually be linked with the North's call for aid" from the South, Kim Tae-woo of the Seoul-based Korea Institute for National Unification told

Rooters

news service. "But such a move does not necessarily mean any substantive change in the North Korean regime's policy towards the South."
Posted by: Fred || 01/02/2013 00:00 || Comments || Link || E-Mail|| [6478 views] Top|| File under: Commies
Europe
Satirical French mag rethinks approach to Islam
The satirical French weekly magazine, Charlie Hebdo, has released a special edition about Islam that may trigger fresh protests.

It is publishing a comic book biography of the prophet Mohammed's life.


Yee haw! Ride 'em, camel cowboy! *Bang! Pow! Swish!*

The magazine has previously sparked anger over its portrayals of Muslims but its publisher said this is completely different.


Darn right. We've none of us seen Mohammed as a cowboy before. Nor likely ever to again, so treasure the moment, Dear Reader.

Stephane Charbonnier, known as Charb, defended the comic book and its drawings.

"Islam is the second religion in the country in terms of churchgoers, and in fact nobody knows anything about Mohammed, nobody knows anything about this religion."

"It's a religion that scares people because every time we talk about it, it's when we talk about bomb attacks committed by an extreme minority. So I think that maybe we should have started with introducing Mohammed and introducing Islam before making fun of it or with it."

Charlie Hebdo was forced to move into new premises in Paris after its offices were destroyed in a fire-bomb attack in November 2011. It came after the magazine retitled itself "Sharia Hebdo", a reference to Islamic law and showed caricatures of radical Muslims.
Posted by: tipper || 01/02/2013 12:58 || Comments || Link || E-Mail|| [6491 views] Top|| File under:
India-Pakistan
From Karachi today, begins the path to revolution: Qadri
[Dawn] "From Bloody Karachi


...formerly the capital of Pakistain, now merely its most important port and financial center. It is among the largest cities in the world, with a population of 18 million, most of whom hate each other and many of whom are armed and dangerous...


today, begins the path to revolution... On 14 January the people's parliament will make its decision," said Tehrik-e-Minhajul Koran chief Tahirul Qadri on Tuesday evening.

He was addressing a large rally organised by the Muttahida Qaumi Movement


...English: United National Movement, generally known as MQM, is the 3rd largest political party and the largest secular political party in Pakistain with particular strength in Sindh. From 1992 to 1999, the MQM was the target of the Pak Army's Operation Cleanup leaving thousands of urdu speaking civilians dead...


(MQM) at Jinnah Ground, DawnNews reported.

Qadri said that he wants to return to the people a 'genuine democracy', adding that the MQM chief Altaf Hussain has answered the call for true democracy in Pakistain.

He said that Islamabad will become Tahrir Square on January 14, stressing that the long march would be peaceful.

Qadri said that first there should be reforms in the country and then elections.

He also said that he only wants those people to participate in the elections who are permitted to do so by the constitution of the country.

The Tehrik-e-Minhajul Koran chief said that his agenda is aimed against feudal and exploitative forces in the country.

Earlier on, Qadri arrived at Nine Zero where he was received by members of the Rabita Committee and MQM workers.

Addressing the rally, MQM chief Altaf Hussain said that his party had been struggling for years against the rotten system that is prevalent in Pakistain.

"People who spend millions of rupees in buying election tickets cannot solve the problems of the masses," the MQM chief said.

"The long march will prove to be a quick march for looters," he said.

Altaf Hussain also invited other political and religious parties to participate in the long march.

MQM leader Farooq Sattar, while addressing the rally earlier on, had said that the large gathering was proof that the people want change.

He also said that Altaf Hussain and Tahirul Qadri's agenda is one and the same.
Posted by: Fred || 01/02/2013 00:00 || Comments || Link || E-Mail|| [6473 views] Top|| File under: Govt of Pakistan
Innocent people being killed in Khyber: JUI-F
[Dawn] Jamaat Ulema-e-Islam


...Assembly of Islamic Clergy, or JUI, is a Pak Deobandi (Hanafi) political party. There are two main branches, one led by Maulana Fazlur Rahman, and one led by Maulana Samiul Haq. Fazl is active in Pak politix and Sami spends more time running his madrassah. Both branches sponsor branches of the Taliban, though with plausible deniability...


-Fazl (JUI-F) on Monday demanded an immediate end to the security forces' offensive in Khyber Agency
, saying innocent people were being killed in the name of action against

krazed killer

s.

It also called for early return of internally displaced persons to the agency after the end to the action.

JUI-F, Khyber Agency senior vice president Haji Shamsuddin Afridi told a news conference at Beautiful Downtown Peshawar


...capital of Khyber Pakhtunkhwa (formerly known as the North-West Frontier Province), administrative and economic hub for the Federally Administered Tribal Areas of Pakistan. Peshawar is situated near the eastern end of the Khyber Pass, convenient to the Pak-Afghan border. Peshawar has evolved into one of Pakistan's most ethnically and linguistically diverse cities, which means lots of gunfire.


Press Club that the major victims of the operation were innocent children and women.

He claimed that jetfighters recently bombed Sarokha area in Tirrah valley killing 14 innocent people, including

women and kiddies

.

"The people of Sarokha are patriotic but even then, jetfighters targeted two houses of local businessman Anar Gul, killing 14 people and injuring 10. There was no

krazed killer

among those killed," he said.

Mr Afridi asked the government to stop bloodshed in the agency and announce financial package for the people's welfare so that they could return to their homes to begin normal life.

He held Pakistain People's Party and Awami National Party responsible for bloodshed in Khyber Agency, saying they failed to end the operation.

The JUI-F leader said those, who demanded military operation in tribal areas, were in fact wanted to sabotage JUI-F-formed peace jirga.

"Jirga is the only platform to resolve the

rustics

's issues and restore peace in Fata," he said.

Mr Afridi criticised the national and international human rights


When they're defined by the state or an NGO they don't mean much...


organizations for ignoring the rights of the tribal people and killings of innocent

rustics

in different agencies.

He said the political administrations of Kurram and Khyber agencies had besieged the population of Sarokha as they were not allowing vehicles with consumer goods to enter the area.

"Only 15 vehicles have been given permission to enter the area. The goods transported by them are unable to cater to the area demands," he said.

The JUI-F leader appealed to
President Asif Ali Ten Percent Zardari


... husband of the late Benazir Bhutto, who has been singularly lacking in curiosity about who done her in ...


and Khyber-Pakhtunkhwa


... formerly NWFP, still Terrorism Central...


Governor Masood Kausar to step in and ensure end to shelling by jetfighters in the agency so that the people could return to villages.

Posted by: Fred || 01/02/2013 00:00 || Comments || Link || E-Mail|| [6472 views] Top|| File under: Jamaat-e-Ulema Islami
Iraq
Iraq PM Offers Prisoner Release as Demos Continue
[An Nahar] Iraqi premier Nuri al-Maliki looked to head off protests in Sunni areas of the country on Tuesday with a prisoner release even as he threatened to use state resources to "intervene" to end the rallies.

The move came as powerful Shiite

holy man
Moqtada Tater al-Sadr


... the Iranian catspaw holy man who was 22 years old in 2003 and was nearing 40 in 2010. He spends most of his time in Iran, safely out of the line of fire, where he's learning to be an ayatollah...


voiced support for the demonstrations and predicted an impending "Iraqi spring" as ongoing rallies blocked off a key trade route connecting Iraq to Syria and Jordan for a 10th successive day.

Maliki, who is Shiite, ordered the release of more than 700 female detainees, a key demand of demonstrators, the official appointed to negotiate with protesters, told AFP.

"The prime minister will write to the president to issue a special amnesty to release them," Khaled al-Mullah said.

Mullah said of 920 female prisoners in Iraqi jails, 210 had been accused or convicted of terrorism-related offenses and could not be released. But, he said, they would be transferred to prisons in their home provinces.

The remaining detainees, convicted on lower-level charges, would be released, he said. He did not give a time-frame for the process.

On Monday Maliki warned protesters blocking the highway to Syria and Jordan that his patience was running thin.

The demonstrators should "end their strike before the state intervenes to end it," he said in an interview with the state broadcaster Iraqiya, in an apparent reference that he could order the use of military force.

Addressing the protesters he said: "I warn you against continuing (blocking the highway), because this is against the Iraqi constitution.

"We have been very patient with you."

The rallies began on December 23, sparked by the arrest of at least nine guards of Finance Minister Rafa al-Essawi, a Sunni Arab and a leading member of the secular Sunni-backed Iraqiya bloc which, while part of Maliki's unity government, frequently criticizes him in public.

Protesters in mostly Sunni areas of Iraq's west and north have alleged that the Shiite-led authorities use anti-terror legislation to target their minority community.

Posted by: Fred || 01/02/2013 00:00 || Comments || Link || E-Mail|| [6495 views] Top|| File under: Govt of Iraq
Syria-Lebanon-Iran
Iran successfully test-fires two missiles in drill
They sound like the Norks...

They are known to share technology, after all.

Iranian naval forces have successfully test fired Qader (Capable) coast-to-sea and Nour (Light) surface-to-surface missiles on the fifth day of the Velayat 91 military maneuvers, Press TV reports.

Spokesman for the Velayat 91 naval drill Rear Admiral Amir Rastegari told Press TV on Tuesday that Qader cruise missile had successfully and precisely hit and destroyed its mock enemy target during the exercises.

"Qader coast-to-sea missile has been designed and produced by domestic industries," the Iranian commander added.

Referring to the indigenous long-range Nour missile, Rastegari said, "Nour surface-to-surface missile is launched from surface units and is used to destroy surface targets."

"Nour missile had previously passed all its tests with success and the new version is an optimized version of this missile," Rastegari added.

Iran's Navy launched the six-day naval maneuvers on December 28 in order to display the country's capabilities in defending its maritime borders. The specialized maritime maneuver covers an area from "east of the Strait of Hormuz in the Sea of Oman and north of the Indian Ocean as far as the 18th parallel north," according to Iran's Navy Commander Rear Admiral Habibollah Sayyari.

On the fourth day of the major military exercises, Iranian Navy forces successfully test-fired the latest version of the indigenous surface-to-air missile Ra'd (Thunder) and launched its indigenous short-range cruise missile Nasr (Victory).
Posted by: Steve White || 01/02/2013 00:00 || Comments || Link || E-Mail|| [6495 views] Top|| File under:
Who's in the News
33
[untagged]
3
Govt of Syria
3
Govt of Pakistan
2
Commies
2
TTP
2
Arab Spring
1
Govt of Sudan
1
Hamas
1
Govt of Iran
1
Govt of Iraq
1
Boko Haram
1
Hezbollah
1
al-Qaeda
1
Taliban
1
al-Qaeda in North Africa
1
Jamaat-e-Ulema Islami
1
Usbat al-Ansar
Bookmark
E-Mail Me
The Classics
The O Club
Rantburg Store
The Bloids
The Never-ending Story
Thugburg
Gulf War I
The Way We Were
Bio
Merry-Go-Blog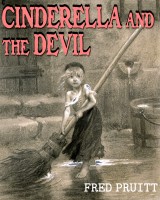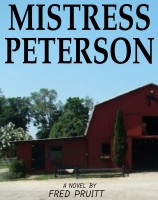 On Sale now!


A multi-volume chronology and reference guide set detailing three years of the Mexican Drug War between 2010 and 2012.

Rantburg.com and borderlandbeat.com correspondent and author Chris Covert presents his first non-fiction work detailing the drug and gang related violence in Mexico.

Chris gives us Mexican press dispatches of drug and gang war violence over three years, presented in a multi volume set intended to chronicle the death, violence and mayhem which has dominated Mexico for six years.
Click here for more information


Meet the Mods
In no particular order...


Steve White
Seafarious
Pappy
lotp
Scooter McGruder
john frum
tu3031
badanov
sherry
ryuge
GolfBravoUSMC
Bright Pebbles
trailing wife
Gloria
Fred
Besoeker
Glenmore
Frank G
3dc
Skidmark
Alaska Paul



Better than the average link...



Rantburg was assembled from recycled algorithms in the United States of America. No trees were destroyed in the production of this weblog. We did hurt some, though. Sorry.
18.232.59.38

Help keep the Burg running! Paypal: