Afghanistan
Afghan 'zero option' raised as Karzai set for Obama
[BBC.CO.UK] The White House has said for the first time it is possible that no US troops will remain in Afghanistan past 2014, as President Hamid Maybe I'll join the Taliban Karzai
... A former Baltimore restaurateur, now 12th and current President of Afghanistan, displacing the legitimate president Rabbani in December 2004. He was installed as the dominant political figure after the removal of the Taliban regime in late 2001 in a vain attempt to put a Pashtun face on the successor state to the Taliban. After the 2004 presidential election, he was declared president regardless of what the actual vote count was. He won a second, even more dubious, five-year-term after the 2009 presidential election. His grip on reality has been slipping steadily since around 2007, probably from heavy drug use...
arrived in Washington for talks with Barack Obama
If you have a small business, you didn't build that...
Ben Rhodes, a top US security official, told

news hound

s the administration was still considering a range of options.

Mr Karzai's three-day trip will include crucial talks with Mr Obama and other officials, but no final decision.

The Afghan president wants US troops out of Afghan towns and villages.

Correspondents says the meeting comes as relations between the two countries have been more fractious than usual.

Posted by: Fred || 01/09/2013 00:00 || Comments || Link || [336074 views] Top|| File under:
Africa Horn
Terror-accused Swedes' US extradition 'a failure'
[THELOCAL.SE] The two Swedes were locked away
Please don't kill me!
in Djibouti in August after having left a terrorist training camp in Somalia run by al-Shabaab


... the personification of Somali state failure...


, a United States-designated terrorist group linked to al-Qaeda.

The Swedish foreign ministry launched negotiations with authorities in Djibouti for the two Swedish nationals, both of Somali origin, to travel back to Sweden.

But before negotiations were concluded, the two men were taken to the United States to face charges of participating in weapons and explosives training with al-Shabaab during a four-year period beginning in 2008.

"If you can say that we proposed to have them come to Sweden and that they didn't come to Sweden, I guess you could call that a failure," foreign ministry

front man

Anders Jörle told Sveriges Radio (SR).

Meanwhile,


...back at the mall, Clarissa suddenly spied Mr. Bartlett at the checkout counter. He was buying Grecian Formula!...


relatives of one of the men have suggested that the Swedish foreign ministry may have been complicit in the still mysterious process that resulted in the two men, aged 27 and 29, awaiting trial in the United States.

The brother of the 27-year-old said his brother told him that American agents who interrogated the Swede said they were awaiting approval from the Swedish foreign ministry before extraditing him to the United States.

Jörle has said that the Swedish foreign ministry was not involved in the process, but was unable to confirm or deny whether or not Sweden may have given its approval to the extradition.

"I don't have any knowledge of that," he told SR.

According to family members, the two Swedes had initially travelled to Somalia to join al-Shabaab, but had later regretted the move and were attempting to leave the group.

While the news came as a relief to family members, they became increasingly concerned for the pair's safety.

"He said that he was very scared and had seen people be executed," Hassan Yusef, brother of the 29-year-old, told SR.

The 29-year-old's lawyer has previously said that the defendants have not committed any crimes against the US.

"American authorities believe that al-Shabaab, which has been designated as a terrorist group by the United States, propagates its activities on the internet and therefore 'affects American foreign trade'. In that case more or less anything falls within American jurisdiction," lawyer Ephraim Savitt told the TT news agency in December.

The men appeared in court in New York together with a 23-year-old Briton. They were aided by a Swedish interpreter.

If found guilty, they could face up to 30 years in prison.

Posted by: Fred || 01/09/2013 00:00 || Comments || Link || [336064 views] Top|| File under: al-Shabaab
Morsi, Abbas, Meshaal to Meet in Cairo Wednesday
[An Nahar] Egyptian President Mohamed Morsi will meet his Palestinian counterpart, Mahmoud Abbas, and Hamas politburo chief Khaled Meshaal in Cairo on Wednesday, Morsi's office said. Abbas and Meshaal will first "meet Egypt's intelligence chief before holding a three-way meeting with President Morsi," presidential spokesman Yasser Ali told Agence France Presse.
Posted by: Fred || 01/09/2013 00:00 || Comments || Link || [336064 views] Top|| File under: Muslim Brotherhood
Algeria salafist party seeks approval
[MAGHAREBIA] Algerian salafists want to create a political party of their own. Last week they submitted an application to the interior ministry.

Led by former members of the now-dissolved Islamic Salvation Front (FIS), salafists plan to offer an alternative to the current Islamist parties, who have failed to make an impact on the new political landscape.

However,


a good lie finds more believers than a bad truth...


their January 2nd application could be rejected due to the devastation caused by the former FIS.

Abdelfattah Hamadache Zeraoui is the spokesperson for the aspiring new party, the Free Awakening Front. He is a former FIS activist who has made a name for himself over the last few years by attending public demonstrations.

The founders of the new party intend to "enrich the political scene with salafist political involvement". They are making no secret of their religious leanings.

The salafists' political plan is described in their manifesto as "one of a happy medium and moderation" far removed from extremism.

"We are exercising our natural and legitimate right to debate and criticise all matters of interest to the Algerian people, in accordance with Algeria's

illusory sovereignty

and character, without excess or compromise," stated Zeraoui.

He added that his movement wants to play a part in cleaning up society's morals because, he argued, "If we leave this to the secularists and the liberals, they will cause a legislative disaster contrary to originality, values and religion."

Analysts, however, believe their application could be rejected due to legal obstacles.

First, the 1996 Constitution prohibits the creation of religion-based parties. A bigger hurdle, however, comes from provisions in the National Reconciliation Charter, which hold the leaders of the former FIS responsible for the tragedy suffered by the Algerian nation during the 1990s and forbid them to engage in political activity.

However,


the difference between stupidity and genius is that genius has its limits...


nothing has been decided yet, said Interior Minister Dahou Ould Kablia. The FIS "was dissolved by way of legal proceedings in March 1992 for reasons that are generally known", the minister said.

"If they now want to create a party abroad, that's up to them," Ould Kablia added. "It will have no impact on politics within this country."

Posted by: Fred || 01/09/2013 00:00 || Comments || Link || [336066 views] Top|| File under: Salafists
Terrorist attacks drop in Algeria
[MAGHAREBIA] Algerian security reports describe 2012 as the calmest year in the last decade. Armed attacks fell to their lowest level since 2002, with the most significant decrease found in the traditional strongholds of terrorism in the east.

Carefully planned security operations succeeded in neutralising top leaders of al-Qaeda in the Islamic Maghreb (AQIM). Algerian forces also stopped AQIM plots against parliament and the Cherchell Joint Military Academy, as well as plans to abduct foreign nationals during Ramadan.

It was not al-Qaeda, in fact, behind the two main terror attacks of 2012, but rather a splinter group operating out of Mali.

The Movement for Unity and Jihad in West Africa (MUJAO)

grabbed credit

for the

suicide kaboom

of the Algerian National Gendarmerie regional command centre in downtown Ouargla last June. The Tamanrasset

suicide kaboom

last March was also the work of the MUJAO.

Algerian counter-terrorism agencies killed 161

forces of Evil

and placed in durance vile
Youse'll never take me alive coppers!... [BANG!]... Ow!... I quit!
309 in 2012, Tout sur l'Algerie quoted an unnamed military official as saying on December 31st. More than 30 repentant

beturbanned goons

also took advantage last year of the amnesty offered under the 2005 Charter for Peace and National Reconciliation.

The year saw a total of 65 terror attacks. With most of the danger emanating from Boumerdès,

blood-stained Tizi Ouzou

, Bouira and Béjaïa, army forces have focused on the Kabylie region.

"The decline in armed attacks in 2012 is due to the pressure exerted by the security services on the strongholds of

gang

s," the military source said.

Counter-terrorism units have also increased their presence on the border with Libya. The move led to the arrest of 40 of AQIM fighters on the Libyan border.

Officials attribute the drop in armed attacks to pressures imposed by security agencies. Last year witnessed a major shift in counter-terrorism strategy, with a new focus on the leaders of

gang

s.

Counter-terrorism units sought to target the "grey matter" of the terrorist organization, starting with the Ghardaia arrest of AQIM's judicial commission head Necib Tayeb, (aka Abderrahmane Abou Ishak Essoufi).

The most recent blow to al-Qaeda came on December 16th, when security forces arrested the group's number 2 man, Salah Gasmi (aka Salah Abou Mohamed), in Sharfa, Bouira province.

Other important AQIM figures caught in 2012 include field commander Sidi Mohand Ouramdane (aka El Khechkhache), foreign relations specialist Ahmed Bakai, and dangerous emir Abdelmalik Salami. Special Forces also eliminated Makhfi Rabah, 45, a prominent al-Qaeda leader in Kabylie.

"These operations have greatly confused al-Qaeda because of their accuracy," security analyst Kamal Hadef told Magharebia.

It was clear to the al-Qaeda hierarchy that "classified information was leaking from within the group", he said.

"This created an atmosphere of suspicion and doubt within the group," he added.

Posted by: Fred || 01/09/2013 00:00 || Comments || Link || [336063 views] Top|| File under: al-Qaeda in North Africa
Africa Subsaharan
Nigeria to prosecute Russian sailors over arms
[ZA.NEWS.YAHOO] Nigeria's navy has transferred for prosecution 15 Russian sailors placed in durance vile
Drop the rosco, Muggsy, or you're one with the ages!
since October for allegedly transporting illegal arms, a navy

front man

said Tuesday.

"The police have taken over the custody of the 15 Russians because the navy does not have the power to prosecute them," Lieutenant Commander Jerry Omodara of the Western Naval Command in Lagos, told AFP.

He said the police took over the case on Monday after inspecting the vessel and weapons currently docked at the navy's Beecroft's harbour in Apapa, Lagos, the nation's economic capital and main seaport.

"We have to keep the ship because the police do not have the capacity to keep it. Both the vessel and weapons will be released as exhibits during the trial of the suspects," he said.

Omodara did not however say when the trial will start.

"It is left for the police to decide when to start the trial. The navy has concluded its preliminary investigations," he added.

The MV Myre Seadiver was seized on October 19 off the coast of Lagos by a naval patrol which also detained its 15 crew members.

Weapons found on the vessel included 14 AK-47 rifles with 3,643 rounds of ammunition as well as 22 Benelli MR1 rifles with 4,955 rounds of ammunition.

The intended destination or planned use of the arms was not clear. Nigeria is awash with illegal weapons that have fuelled violence in Africa's most populous nation and largest oil producer.


Posted by: Fred || 01/09/2013 00:00 || Comments || Link || [336064 views] Top|| File under:
Arabia
Yemen Moves to Reassure Southerners ahead of Talks
[An Nahar] Yemeni President Abdrabuh Mansur Hadi has ordered forming two panels to resolve lingering grievances of southerners in a new move to get them to join a stalled national dialogue, state media said on Tuesday.

One commission will be to resolve disputes over lands that many southerners claim the previous regime seized from them and the other to handle the cases of civil servants and security officials fired from their jobs, official news agency SANA said.

The commissions will also investigate "violations" against southerners that occurred since the south was overrun by northern troops after a short-lived civil war in 1994.

The decision "aims at going ahead with the national dialogue and achieving national reconciliation to the serve public interest," the agency said.

The promised national dialogue was to start in November, but has been delayed for many reasons. The main obstacles is that factions of the Southern Movement, which advocates autonomy or secession for the formerly independent south, refuse to take part.

Three of the movement's four components have now agreed to participate, and efforts are on to persuade the hardline faction of former vice president Ali Salem al-Baid to join too.

Baid's faction insists the talks must take place between North and South Yemen as two independent states.

In December, the dialogue's preparatory committee recommended to Hadi a series of measures to restore the southerners' confidence in the

Sanaa regime

.

Some 60,000 civil servants, military and police officials were "unfairly" fired or sent into early retirement during former strongman President-for-Life Ali Abdullah Saleh


... Saleh initially took power as a strongman of North Yemen in 1977, when disco was in flower, but he didn't invite Donna Summer to the inauguration and Blondie couldn't make it...


's rule, according to a member of the dialogue committee.

They are demanding to be reinstated or compensated.

Four years after North and South Yemen unified, the south broke away in 1994, sparking a short civil war that ended with the region being overrun by northern troops.

In 2007, the Southern Movement emerged as a social protest movement of retired officials and soldiers. But it has gradually grown more radical in its demands.

No date has yet been set for the national dialogue, but political sources said it could begin later this month or in early February.

Posted by: Fred || 01/09/2013 00:00 || Comments || Link || [336063 views] Top|| File under: Arab Spring
HRW: Bahrain Court Verdicts 'Mind-Boggling'
[An Nahar] The upholding by Bahrain's highest appeals court of lengthy prison terms against 13 opposition activists is "mind-boggling", Human Rights Watch


... dedicated to bitching about human rights violations around the world...


said Tuesday as the EU repeated its call to amnesty the activists.

"The EU has repeatedly asked the Bahraini authorities to consider an amnesty for all those tossed in the slammer
Please don't kill me!
last year and tried on charges relating to the expression of their political opinion," said a

front man

for EU foreign policy chief Catherine Ashton.

Bahrain's Court of Cassation on Monday upheld jail terms served by a lower court on the 13 activists for allegedly plotting to overthrow the monarchy.

Seven of the defendants are serving life terms, including Abdulhadi Khawaja who last year embarked on a lengthy hunger strike against his imprisonment.

Ashton's

front man

Michael Mann said the European Union


...the successor to the Holy Roman Empire, only without the Hapsburgs and the nifty uniforms and the dancing...


"fully respects the independence of the Bahraini judiciary" but "remains concerned about the lack of advancement of national reconciliation."

"All sides should engage in a peaceful, inclusive and constructive dialogue, abstaining from all forms of violence and intimidation," he added.

HRW deputy Middle East director Joe Stork said in a statement that "Bahrain's Cassation Court has proven its inability to protect the most basic rights guaranteed in Bahrain's constitution and the international treaties it has signed."

"The mind-boggling verdicts in these cases did not mention a single recognizable criminal offense, instead pointing to speeches the defendants made, meetings they attended, and their calls for peaceful street protests in February and March 2011."

The New York-based rights group said it had conducted its own investigation into the cases and found that the evidence against the activists consisted of public statements "advocating reforms to curtail the power of the ruling al-Khalifa family and confessions that appeared to have been coerced while the defendants were in incommunicado detention."

Posted by: Fred || 01/09/2013 00:00 || Comments || Link || [336063 views] Top|| File under: Arab Spring
Yemen Says U.S. Drone Strikes to Continue
[An Nahar] Yemen's national security chief said on Tuesday that U.S. drone strikes against al-Qaeda targets will continue as the two governments keep up their counter-terrorism cooperation.

"The Yemeni-American cooperation, including the use of friendly aircraft, will continue," Ali Hassan al-Ahmadi told

news hound

s in Sanaa.

"Yemen is one of the countries that joined the international alliance to combat terrorism after the September 11," 2001 attacks on the United States, he said.

Washington has been stepping up its support for Yemen's battle against

forces of Evil

of al-Qaeda in the Arabian Peninsula (AQAP), which it regards as the most active and deadliest franchise of the global jihadist network.

U.S. drone strikes in Yemen nearly tripled in 2012 compared to 2011, with 53 recorded against 18, according to the Washington-based think tank New America Foundation.

At least 14 al-Qaeda suspects have been killed in Yemen since December 24, when attacks by the unmanned aircraft on targets in al-Bayda and the eastern Hadramawt province were stepped up.

Posted by: Fred || 01/09/2013 00:00 || Comments || Link || [336064 views] Top|| File under: al-Qaeda in Arabia
Home Front: WoT
Obama criticized for visiting Khalid at U.S. hospital
On Dec. 20, President Obama made another in a series of semi-regular trips to Walter Reed National Military Medical Center, where he met privately with 10 wounded U.S. service members — and a high-ranking Afghan government official who had recently been admitted.

Asadullah Khalid, the head of Afghanistan's intelligence agency, suffered severe abdominal injuries in a suicide attack in Kabul on Dec. 5. According to the State Department, he had been granted entry to the United States in mid-December for medical treatment at the request of Afghan President Hamid Karzai's administration.

The White House did not publicly announce that Obama had visited Khalid, but Afghan news outlets reported on the brief meeting. And a snapshot purportedly showing Obama standing by Khalid's bedside — the spy chief wearing splints on his forearms and a bandage on his face — made the rounds on social media.

A leading U.S. human rights organization said it is outraged by the president's decision to greet Khalid, who has been accused of abuses including torture and drug trafficking even as he distinguished himself as a Karzai ally and anti-Taliban figure in his native Kandahar.


Oh, they're always outraged, aren't they...

"Even if your administration determined that humanitarian arguments justified his entry for medical treatment, a presidential visit to his bedside . . . was a major misstep," Kenneth Roth, executive director of Human Rights Watch, wrote Dec. 23 in a letter to Obama, who is scheduled to meet with Karzai at the White House on Friday.


He's used more words to describe his outrage about meeting Khalid than he's used to describe his outrage about the Taliban decapitating Pak soldiers.

The president's visit "created the impression that the United States is not concerned about his record of brutality and the abuse and corruption ordinary Afghans have suffered at his hands," Roth wrote in the letter, a copy of which was obtained by The Washington Post.

Khalid's standing as head of the National Directorate of Security illustrates the often conflicted nature of the U.S. military effort in Afghanistan, which relies on the intelligence and partnership of local officials who have tangled alliances and employ questionable tactics.


Welcome to the Real World, version 1.00001...

"Given the reasons we're in Afghanistan and the primacy of the counterterror mission, obviously the head of the intelligence agency is going to play a very critical role" and is someone the United States would go to great lengths to help, said a senior administration official, who spoke on the condition of anonymity.

Khalid is a longtime U.S. ally


The real reason for HRW's outrage...

who climbed the ranks of the Afghan government with ease, even as allegations mounted against him.


In other words, no different than just about every other government minister, wannabe, moocher, hanger-on and flunkie in that country...

He was governor of Ghazni and Kandahar provinces before becoming minister for border and tribal affairs and one of Karzai's most trusted cabinet ministers.


Because he delivered the best juice?

White House national security spokesman Tommy Vietor said Obama thinks "it was appropriate" to check on Khalid's condition. "Mr. Khalid and the team he oversees work closely with the United States to protect Afghan citizens and American civilians and military service members in Afghanistan," he said.

Vietor noted that the White House confirmed that Obama had met with Khalid on the day of the president's visit to Walter Reed when a Washington Post reporter asked about it.


Past presidents have met with rather unsavory people. Some of the latter were world leaders. Reagen with Splotch-Head. Nixon with Kruschchev. Clinton and Cater with Arafat. And so on. It goes with the territory, as does tolerating yapping dogs...

Khalid also recently received a visit from Defense Secretary Leon E. Panetta, according to Afghan media, which published a photo of the two together at the hospital. Pentagon officials said Panetta visited on Friday.

There is precedent for foreign government officials — even those surrounded by controversy — to be allowed into the country for medical treatment. Early last year, Ali Abdullah Saleh, then the president of Yemen, was granted a medical visa, even as human rights officials denounced abuses during his rule.


All the better to keep an eye on them and ascertain just how serious their wounds are...

State Department officials said Khalid was not granted a visa but rather admitted under the Department of Homeland Security's "parole" process, which grants temporary stays for foreign nationals under emergency conditions.

Patrick Ventrell, a spokesman for the State Department, would not directly address the allegations against Khalid but said rights allegations are a regular topic of discussion with the Karzai government.

It is not clear when Khalid will leave the United States. Karzai was scheduled to visit him Tuesday afternoon.
Posted by: Steve White || 01/09/2013 12:36 || Comments || Link || [336077 views] Top|| File under:
India-Pakistan
Hafiz Saeed meets Talal Bugti, urges solution to Balochistan crisis
[Dawn] Jamaat-ud-Dawa


...the front organization of Lashkar-e-Taiba...


chief Hafiz Muhammad Saeed



...who would be wearing a canvas jacket with very long sleeves anyplace but Pakistain...


on Tuesday said the government should take steps to resolve the issues confronting Balochistan


...the Pak province bordering Kandahar and Uruzgun provinces in Afghanistan and Sistan Baluchistan in Iran. Its native Baloch propulation is being displaced by Pashtuns and Punjabis and they aren't happy about it...


on an emergency basis, DawnNews reported.

Speaking to media representatives after meeting with Jamhoori Watan Party (JWP) chief Talal Akbar Bugti in Lahore, the JuD chief said the government no longer had the room to further delay on addressing the issues.

During the meeting, the two discussed Balochistan's security situation as well as the country's political situation.

Saeed told

news hound

s that the government should take immediate steps to resolve the issues confronting Balochistan, adding that difficulties would increase in case the province's issues remain unsolved.

Saeed further said that Balochistan should not be made to undergo a military operation.

He moreover questioned as to who would put a stop to "Indian interference" in the province.

The JuD chief added that his party would host an all parties' conference on Balochistan.

On the occasion, Bugti said he would not support any artificially installed leadership in Balochistan, adding that an all parties' conference would soon be called to discuss the province's issues.

Posted by: Fred || 01/09/2013 00:00 || Comments || Link || [336063 views] Top|| File under: Lashkar e-Taiba
Lady health workers in a fix about threats
[Dawn] Some lady health workers (LHWs) in high-risk areas are being threatened with the sack to compel them to participate in a planned polio


...Poliomyelitis is a disease caused by infection with the poliovirus. Between 1840 and the 1950s, polio was a worldwide epidemic. Since the development of polio vaccines the disease has been largely wiped out in the civilized world. However, since the vaccine is known to make Moslem pee-pees shrink and renders females sterile, bookish, and unsubmissive it is not widely used by the turban and automatic weapons set...


vaccination campaign, it emerged on Monday when the government resumed the drive in less volatile areas of the city.
"Oh, dear. How to decide? Get the sack for not doing it? Or should I have my throat cut for doing it? Decisions, decisions!"
Only last month five polio workers were

rubbed out

and several other were

maimed

in Landhi, Orangi, Baldia Town and Sohrab Goth.

Speaking to Dawn, lady health workers based in Bin Qasim Town said that town health officials were unwilling to provide them dependable security.

Instead, they added, the town health officials were warning them that they would lose their jobs if they did not take part in the vaccination drive.

"We are in jeopardy as on the one hand gangsters have warned us not to run this campaign in the area, while on the other hand government officials are forcing us to participate in the drive," a lady health visitor told Dawn while requesting anonymity.

"We are facing great opposition from parents who are not allowing their daughters to volunteer for the work," she said.

The lady health visitor demanded that the authorities prohibit movement of

cycle of violence

s in high-polio risk areas during the vaccination drive and post personnel of law-enforcement agencies as per needs of the lady health workers.

The abutting neighbourhoods of Landhi union council 1 and Bin Qasim union council 4 are considered high-risk areas.

"Men wielding guns roam around these localities. They threatened us with dire consequences if we continue our work in the area," said another lady health visitor.

"The cause of polio is close to our heart but we don't want to commit suicide by visiting these areas when the authorities seem not interested in protecting us," she said.

She recalled that about six months ago, three female volunteers were taking part in a polio eradication drive when they were held hostage in a house in Pathan Colony in Bin Qasim Town's UC 7 for hours. While all the officials concerned were informed about the incident, no one lodged any FIR of the incident, she added.

Posted by: Fred || 01/09/2013 00:00 || Comments || Link || [336064 views] Top|| File under: Govt of Pakistan
Iraq
Ex-Abu Ghraib inmates get $5m settlement from US firm
A defence contractor whose subsidiary was accused of conspiring to torture Abu Ghraib prisoners has settled with former inmates for $5m (£3m).

US firm Engility Holdings paid 71 people held at Abu Ghraib, Baghdad, and other US-run prisons, on behalf of L-3 Services, according to a legal filing found by the Associated Press.

L-3 provided translators to the US military in post-war Iraq.

Images of abuse at Abu Ghraib in 2004 sparked international outage.

Another contractor which provided interrogators to the US military, CACI, is expected to go to trial over similar allegations.

The US government is immune from lawsuits stemming from combat actions by the military in time of war, but courts are still establishing whether independent firms operating in war zones should have the same legal immunity.

The Engility settlement marks the first successful effort by lawyers for former Iraqi prisoners against defence contractors in lawsuits alleging torture.
Posted by: tipper || 01/09/2013 01:21 || Comments || Link || [336064 views] Top|| File under:
Israel-Palestine-Jordan
Hamas flagship university grooms Hebrew teachers
Hamas' flagship university in Gaza has a new diploma on offer — Hebrew, the official language of its arch-foe Israel.

Gaza's Hamas rulers say they want to produce qualified teachers as the government gradually introduces Hebrew studies in its high schools. The aim is simple: It wants Palestinians in Gaza to learn their enemy's language.

"As Jews are occupying our lands, we have to understand their language," said Education Ministry official Somayia Nakhala.

There are 19 students enrolled in the first one-year Hebrew diploma course offered at the Islamic University in Gaza City, a stronghold of Hamas, the Islamic militant group that has ruled Gaza since 2007. Hamas does not recognize Israel, is officially pledged to its destruction and has killed hundreds of Israelis in suicide bombings, rocket strikes and other attacks.

Officials hope graduates will become Hebrew teachers. Hamas has already begun offering Hebrew studies as an elective to ninth graders in 16 schools, and plans to expand the program to dozens of other schools in the coming months.
Posted by: tipper || 01/09/2013 17:20 || Comments || Link || [336066 views] Top|| File under:
Morsi 'to mediate' talks between Fatah, Hamas leaders
Egyptian President Mohammed Morsi is set to mediate talks in Cairo between the leaders of Fatah and Hamas to help implement a unity pact signed in 2011.

Egypt helped broker the deal between Palestinian leader Mahmoud Abbas, who heads the Fatah party, and Hamas's Khaled Meshaal.

The Islamist movement ousted Fatah from Gaza in 2007 after winning Palestinian elections the previous year.

Observers say tensions appear to have eased in recent months.

On Wednesday Mr Abbas, the leader of the Palestinian Authority (PA), and Mr Meshaal will first "meet Egypt's intelligence chief before holding a three-way meeting with President Morsi," Egyptian spokesman Yasser Ali told the AFP news agency.

The reconciliation accord signed two years ago was meant to pave the way for a joint interim government and joint elections in 2012 but negotiations stalled.

Last October, Hamas boycotted local elections held in the West Bank, the first Palestinian polls in more than six years.
Posted by: tipper || 01/09/2013 01:28 || Comments || Link || [336063 views] Top|| File under:
Hamas Denies Mossad Breach Of PM's Bureau
[Times of Israel] The

Hamas, always the voice of sweet reason,

government in

Gazoo

denied reports that the Mossad, Israel's intelligence agency, had recruited an employee at the office of Prime Minister Ismail Haniyeh


...became Prime Minister after the legislative elections of 2006 which Hamas won. President Mahmoud Abbas dismissed Haniyeh from office on 14 June 2007 at the height of the Fatah-Hamas festivities, but Haniyeh did not acknowledge the decree and continues as the PM of Gazoo while Abbas maintains a separate PM in the West Bank...


A communique issued by the Hamas prime minister's office on Sunday said the government will take legal action against an unnamed "suspicious" website which reported that an employee in Haniyeh's office was placed in durance vile
Drop the gat, Rocky, or you're a dead 'un!
and then released shortly afterwards, the Ma'an news agency reported.

The Hamas government has been preoccupied with Israeli espionage ever since it seized control of the

Gazoo

Strip in July 2007. During Operation Pillar of Defense in November, six suspected spies were summarily executed on the streets of

Gazoo

.

Hamas Interior Minister Fathi Hammad said Saturday that the terrorist movement recently arrested a "large number" of citizens suspected of spying for Israel. He added that the Interior Ministry only arrests a citizen after 90% of the information surrounding his activity has been ascertained.

"We will strike with an iron fist anyone who harms security in

Gazoo

," Hammad told Hamas's Al-Resalah website, adding that his ministry would soon grant amnesty to spies who come forward and admit their ties with Israeli intelligence.
Posted by: trailing wife || 01/09/2013 00:00 || Comments || Link || [336063 views] Top|| File under: Hamas
Southeast Asia
Indonesia Women's Groups Reject Motorbike Straddle Ban
[An Nahar] Rights groups urged the Indonesian government Tuesday to block a proposed law banning women from sitting astride

cycle of violence

s in deeply Islamic Aceh province, where the position is deemed "improper".


Some people spend too much time thinking about what women sit on.


The mayor of Lhokseumawe city in Aceh, where sharia law is enforced, circulated a letter Monday explaining the obligation for women to sit side-saddle was "to avoid immoral acts".

"Adult women who are riding on the back of a
cycle of violence... cannot straddle unless in an emergency," mayor Suaidi Yahya's letter read, adding that the ban included women straddling female drivers.

The official explained last week that women sitting astride

cycle of violence

s would "provoke the male driver" and that it would be against Islamic law.

The letter also proposed banning men and women from hugging and holding hands while on vehicles, and banning tight or scanty clothing in public.

The move comes after leaders from Aceh, the country's only province ruled by strict sharia law, drafted a series of new bills including banning women from wearing tight trousers, stoning adulterers and flogging homosexuals.

Local women's rights activists have rejected the proposed ban "because it completely ignores the safety principles for driving," said Roslina Rasyid from Indonesian Women's Association for Justice legal aid in Lhokseumawe.

"Sitting astride guarantees better safety, and I'm sure most people can only side-saddle for 15 minutes. What if the person is overweight and causes an imbalance? It could cause an accident," she added.

National Commission on Violence Against Women activist Andy Yentriyani said the policy was "part of discriminative policies on women in this country in the name of religion and morality".

But the central government said it could not review the straddling ban because it was not yet formalized as a bylaw and did not include punishments.

Local media reported the interior minister saying he would review the bylaw if it passed.

But the ministry's regional autonomy director-general Djohermansyah Djohan, who would oversee any revision, said: "We'll just leave it to people of Aceh to decide whether to accept it or not."

Posted by: Fred || 01/09/2013 00:00 || Comments || Link || [336076 views] Top|| File under:
Syria-Lebanon-Iran
Britain to Host Talks on Post-Assad Syria
[An Nahar]

Britannia

will host a two-day meeting on Syria starting on Wednesday, officials said, bringing together academics and the opposition to prepare for a future without Hereditary President-for-Life Bashir Pencilneck al-Assad


Terror of Aleppo ...


Experts in post-conflict stabilization will join representatives from regional Arab partners, multilateral agencies and the leadership of the opposition Syrian National Coalition for the closed-door talks, the Foreign Office announced.

"The UK's objective is to galvanize international thinking and planning on a Syrian-led political transition," a

front man

said.

"We're doing everything we can to bring an end to the violence in Syria and achieve a genuine political transition."

British Foreign Secretary William Hague has said repeatedly that Assad's departure from power is "inevitable" following a conflict that has so far raged for 21 months and killed more than 60,000 people, according to the United Nations


...a lucrative dumping ground for the relatives of dictators and party hacks...


The talks in

Britannia

are intended to help international supporters of the Syrian opposition prepare for the significant challenges it would face in a post-Assad Syria, particularly on security.


In a rare speech on Sunday, Assad offered to hold discussions with Syria's opposition to end the conflict, but only with those elements he deemed acceptable, not rebel-affiliated groups he termed "killers" and "terrorists" led by foreigners.

The Cairo-based Syrian National Coalition, the main, internationally recognized opposition group, immediately dismissed the offer, repeating its insistence that the president step down before any negotiations could be considered.

The British talks will be hosted by a senior civil servant, David Quarrey, the head of the Foreign Office's Middle East and Africa desk. Junior foreign minister Alistair Burt will close the event on Thursday afternoon, but he will not attend the talks themselves.
Posted by: Fred || 01/09/2013 00:00 || Comments || Link || [336064 views] Top|| File under: Govt of Syria
Pro-Damascus Palestinian Groups Want Yarmuk 'Demilitarized'
[An Nahar] Pro-Damascus


...Capital of the last remaining Baathist regime in the world...


Paleostinian groups in Syria said on Tuesday that Yarmuk camp in the south of the capital must be "demilitarized", and called on Paleostinian factions to help refugees who fled camp violence to return home.

Violence has struck several refugee camps since March 2011, when the revolt erupted in Syria, which is home to some 490,000 Paleostinians.

On Tuesday alone, five people were killed in shelling and sniper fire in Yarmuk camp, as

festivities

raged on its outskirts nearly a month after the outbreak of major fighting there.

"We call on

gunnies

to withdraw from Yarmuk so the people of the camp can have a roof over their heads again, and put a stop to political strife in Yarmuk," said a statement issued at a

presser

by factions allied to the regime of
Hereditary President-for-Life Bashir Pencilneck al-Assad


Trampler of Homs...


"The main goal is the return of residents to a safe, demilitarized camp, where they can go back to a normal life," the statement added.

Paleostinians in Syria must remain "neutral" in the country's spiraling crisis, said the statement, which was signed by the

Popular Front for the Liberation of Paleostine

-General Command, the Democratic Front for the Liberation of Paleostine


... a breakaway faction of the Pöpular Frönt för the Liberation of Paleostine. The are regarded as the most intellectual of Paleostinian fedayeen groups, smoking cheap cigarettes and drawing heavily on Marxist-Leninist theory to explain their crappy lives. They can occasionally be seen strutting through the streets of Paleostine, dressed up like soldiers and lugging firearms, though they seldom manage to hit anything and then usually by accident. This may be because of their habit of wearing black masks that cut off most of their vision. That would also explain their habit of occasionally walking into walls, which is a well-known attribute of those immersed in true understanding of the dialectic...


and the Nidal Front.


That's the Abu Nidal Group, which used to be headed by Abu Nidal until Saddam had him bumped off.


The text was not signed by main factions Fatah,

Hamas, always the voice of sweet reason,

and Islamic Jihad
...created after many members of the Egyptian

Moslem

Brotherhood decided the organization was becoming too moderate. Operations were conducted out of Egypt until 1981 when the group was exiled after the

liquidation

of President Anwar Sadat. They worked out of Gaza until they were exiled to Lebanon in 1987, where they clove tightly to Hezbollah. In 1989 they moved to Damascus, where they remain a subsidiary of Hezbollah...
Signatories called on Hamas and the Paleostine Liberation Organization to launch an international campaign to enable the return of most of the 150,000 residents of Yarmuk, who fled when major violence broke out there in mid-December.

In late December, a PLO official said more than 700 Paleostinians have been killed in Syria's violence.

Paleostinians in Syria are divided over the country's conflict, with the PFLP-GC and its allies supporting Assad, while Hamas and others back the revolt.

Posted by: Fred || 01/09/2013 00:00 || Comments || Link || [336064 views] Top|| File under: PFLP-GC
UN says it can't feed one million hungry Syrians
[Dawn] The World Food Program said Tuesday it is unable to help an estimated one million Syrians who are going hungry, blaming a lack of security in the war-stricken country.


Maybe they should bill the government of Syria?


This month, the agency aims to help 1.5 million of the 2.5 million Syrians whom the Syrian Arab

Red Islamic Thingy

says need food aid, spokeswoman Elisabeth Byrs said.

The poor security and the agency's inability to use the Syrian port of Tartous for shipments means that a large number of people in the some of the country's hardest hit areas will not get help, she said.

"Our main partner, the

Red Islamic Thingy

, is overstretched and has no more capacity to expand further," Byrs said.

She also said that the agency has temporarily pulled its staff out of its offices in the Syrian cities of Homs, Aleppo, Tartous and Qamisly due to the rising dangers in those areas.

But in December, WFP was able to enter for the first time in many months some hard-to-reach areas near the Turkish border, she said.

Posted by: Fred || 01/09/2013 00:00 || Comments || Link || [336069 views] Top|| File under: Govt of Syria
Who's in the News
43
[untagged]
4
Govt of Pakistan
3
Govt of Syria
3
al-Qaeda in North Africa
2
TTP
2
Arab Spring
2
Commies
1
al-Shabaab
1
al-Qaeda in Arabia
1
Hamas
1
Islamic Movement of Uzbekistan
1
Jemaah Islamiyah
1
Lashkar e-Taiba
1
Muslim Brotherhood
1
PFLP-GC
1
Salafists
1
Taliban
1
al-Nusra
Bookmark
E-Mail Me
The Classics
The O Club
Rantburg Store
The Bloids
The Never-ending Story
Thugburg
Gulf War I
The Way We Were
Bio
Merry-Go-Blog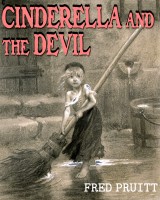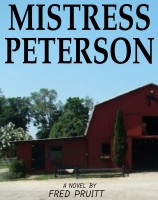 On Sale now!


A multi-volume chronology and reference guide set detailing three years of the Mexican Drug War between 2010 and 2012.

Rantburg.com and borderlandbeat.com correspondent and author Chris Covert presents his first non-fiction work detailing the drug and gang related violence in Mexico.

Chris gives us Mexican press dispatches of drug and gang war violence over three years, presented in a multi volume set intended to chronicle the death, violence and mayhem which has dominated Mexico for six years.
Click here for more information


Meet the Mods
In no particular order...


Steve White
Seafarious
tu3031
badanov
sherry
ryuge
GolfBravoUSMC
Bright Pebbles
trailing wife
Gloria
Fred
Besoeker
Glenmore
Frank G
3dc
Skidmark



Better than the average link...



Rantburg was assembled from recycled algorithms in the United States of America. No trees were destroyed in the production of this weblog. We did hurt some, though. Sorry.
35.175.107.142

Help keep the Burg running! Paypal: