Afghanistan
Prince Harry Ends Afghan Tour, Says Killed Taliban
[An Nahar]

Britannia

's Prince Harry said he killed Taliban fighters during his stint as a helicopter gunner in Afghanistan, in comments that can be reported after he completed his tour of duty Monday.

Harry, third in line to the throne, spent a 20-week posting flying scores of missions over the restive southern Helmand


...an Afghan province populated mostly by Pashtuns, adjacent to Injun country in Pak Balochistan...


Province in an Apache attack chopper.

The 28-year-old said Islamist

snuffies

were put "out of the game" and described life in

Britannia

's sprawling Camp Bastion base, where he slept in a tent and a shipping container.

Asked by

Britannia

's Press Association if he had killed from the cockpit, Harry said: "Yeah, so lots of people have.

"The squadron's been out here. Everyone's fired a certain amount.

"Take a life to save a life," he shrugged. "That's what we revolve around, I suppose.

"If there's people trying to do bad stuff to our guys, then we'll take them out of the game.

"As soon as we're outside the fence, we're in the thick of it.

"We fire when we have to... but essentially we're more of a deterrent than anything else."

Harry spoke to

news hound

s on three occasions during his time in Afghanistan under an agreement which only allowed the interviews to be released once he left the war zone.

The prince supported allied troops fighting the Taliban at close quarters and accompanied British and US helicopters on missions to evacuate casualties.

Posted by: Fred || 01/22/2013 00:00 || Comments || Link || E-Mail|| [6463 views] Top|| File under:
Africa North
Speculation grows over 'French jihadist' in Algeria
[FRANCE24] French and Algerian intelligence sources claim that at least one of the

hard boyz

who staged the deadly takeover at the In Amenas gas plant was a French national, according to media reports on Monday, but

Gay Paree

says it cannot verify the information.

A French jihadist was among the

bully boy

hard boyz

who staged last week's deadly takeover of the In Amenas gas plant in the Algerian desert and sparked a hostage situation that ended in tragedy over the weekend, according to intelligence and judicial sources in Algiers and

Gay Paree

quoted by a French newspaper.

Citing unnamed police and justice ministry sources, Le

Gay Paree

ien wrote on Monday there was "at least one

Frenchie

" in the Islamist group. Frédéric Helbert, an investigative

news hound

specialising in counter-terrorism, said Algerian intelligence sources confirmed there was one

Frenchie

in the commando unit and provided the alleged terrorist's name to

La Belle France

's DCRI domestic security agency.

The information appeared to add weight to media reports that began circulating last Friday, after hostages who survived the original terrorist siege, and two bloody Algerian operations to retake the gas facility, said some of the

hard boyz

spoke French and English, besides Arabic.

Helbert also wrote on his blog that a source at

La Belle France

's DCRI agency said the name provided by Algerian intelligence could not be found on any of his agency's files.

The source wondered if the Algerians had provided false information to lead French

Sherlocks

off course, citing a bitter feud between French and Algerian intelligence agencies dating back to the Algerian war of independence.

French Interior Minister Manuel Valls told

news hound

s on January 20 he "did not believe" there was a French jihadist in In Amenas, warning the press about relaying false "rumours".

In an interview with Le

Gay Paree

ien, Yves Trotignon, a former member of

La Belle France

' DGSE spy agency, said: "We will find out if there were Tunisians, Libyans, Chadians, but also Salafists


...Salafists are ostentatiously devout Moslems who figure the ostentation of their piety gives them the right to tell others how to do it and to kill those who don't listen to them...


from Europe."

Mokhtar Belmokhtar, the veteran Algerian Islamist fighter,

grabbed credit

for the attack in a video in which he said it had been carried out by forty jihadists "from different

Moslem

countries, and even from Europe".

The alleged French jihadist was reportedly killed during one of the rescue missions by Algerian forces.

The final

corpse count

from the hostage crisis remains unclear, with Algerian authorities expected to give more information on the assault on Monday afternoon. At least one French hostage died at In Amenas, according to reports.
Posted by: Fred || 01/22/2013 00:00 || Comments || Link || E-Mail|| [6458 views] Top|| File under: al-Qaeda in North Africa
Is Qatar fuelling the crisis in north Mali?
[FRANCE24] Oil-rich gulf state Qatar has a vested interest in the outcome of the north Mali crisis, according to various reports that have been picked up by French MPs, amid suspicion that Doha may be siding with the rebels to extend its regional influence.

Since Islamist groups exploited a military coup in the Malian capital of Bamako in early 2012 to take control of the entire north of the country, accusations of Qatari involvement in a crisis that has seen

La Belle France

deploy troops have been growing.

Last week two French politicians explicitly accused Qatar of giving material support to separatists and Islamists in north Mali, adding fuel to speculation that the Emirate is playing a behind-the-scenes role in spreading Islamic fundamentalism in Africa.

French far-right leader Marine Le Pen and Communist Party Senator Michelle Demessine both said that that Qatar had questions to answer.

"If Qatar is objecting to

La Belle France

's engagement in Mali it's because intervention risks destroying Doha's most fundamentalist allies," Le Pen said in a statement on her party website, in response to a call by Qatari Prime Minister Sheikh Hamad bin Jassim al-Thani for dialogue with the Islamists.

'Cash from Doha'

The first accusations of Qatari involvement with Tuareg separatists and Islamist groups came in a June 2012 article in respected French weekly the Canard Enchainé.

In a piece title "Our friend Qatar is financing Mali's Islamists", the newspaper alleged that the oil-rich Gulf state was financing the separatists.

It quoted an unnamed source in French military intelligence saying: "The MNLA [secular Tuareg separatists], al Qaeda-linked Ansar Dine and MUJAO [movement for unity and Jihad in West Africa] have all received cash from Doha."

A month later Sadou Diallo, the mayor of the north Malian city of Gao [which had fallen to the Islamists] told RTL radio: "The French government knows perfectly well who is supporting these terrorists. Qatar, for example, continues to send so-called aid and food every day to the airports of Gao and Timbuktu."

The presence of Qatari NGOs in north Mali is no secret. Last summer, in the wake of the separatist takeover, the Qatari

Red Islamic Thingy

was the only humanitarian organization granted access to the vast territory.

One member of the Qatari humanitarian team told AFP at the end of June that they had simply "come to Gao to evaluate the humanitarian needs of the region in terms of water and electricity access."

Deeply entrenched

Regional geopolitical expert Mehdi Lazar, who specialises on Qatar, wrote in French weekly news magazine L'Express in December that Doha's relationship with predominantly

Mohammedan

north Mali was deeply entrenched.

"Qatar has an established a network of institutions it funds in Mali, including madrassas, schools and charities that it has been funding from the 1980s," he wrote, adding that Qatar would be expecting a return on this investment.

"Mali has huge oil and gas potential and it needs help developing its infrastructure," he said. "Qatar is well placed to help, and could also, on the back of good relations with an Islamist-ruled north Mali, exploit rich gold and uranium deposits in the country."

Qatar's foreign policy is also motivated by religion, wrote Lazar, and success in Mali would "greatly increase the Emirate's influence in West Africa and the Sahel region
... North Africa's answer to the Pak tribal areas...
"If the Qatari influence in the current situation in Mali turns out to be real, it must be seen in the context of two branches of a global competition," he wrote. "Firstly, competition with Soddy Arabia


...a kingdom taking up the bulk of the Arabian peninsula. Its primary economic activity involves exporting oil and soaking Islamic rubes on the annual hajj pilgrimage. The country supports a large number of princes in whatcha might call princely splendor. When the oil runs out the rest of the world is going to kick sand in their national face...


to be the centre of Sunni Islam; secondly, in terms of competition between the Sunni and Shiite branches of the

Mohammedan

faith.

"It would be an extension of the effort Qatar is already making in Egypt, Libya and in Tunisia."

Lazar does not believe, however, that Qatar will get directly involved in the conflict unfolding in Mali, however, and that rather than getting its hands dirty, Doha will try to position itself as mediator in future negotiations between the Malian government, the various rebel groups in the north of the country, Algeria and

La Belle France

.
Posted by: Fred || 01/22/2013 00:00 || Comments || Link || E-Mail|| [6461 views] Top|| File under: al-Qaeda in North Africa
ECOWAS seeks Maghreb support for Mali action
[MAGHAREBIA] African states are stepping up efforts to rally support for their Mali intervention, by inviting Maghreb countries to participate in the war.


It's starting to look like the ECOWAS strategy is to keep talking until the Frenchies drive AQIM out, then hold a victory parade. Betcha their troops can make it for that.


The Economic Organisation of West African States (ECOWAS) and its international counterparts seek to support the Malian and French forces that have been on the ground in northern Mali since January 11th.

One way is to bring in more help from the continent.

"I call on both Mauritania and Algeria to participate along with African and international forces in order to eliminate terrorist forces in the north of Mali," ECOWAS Chairman and Côte d'Ivoire President Alassane Ouattara


...the current president-for-life of Ivory Coast. He actually beat his predecessor in an election before having to eject him from the presidential palazzo....


said Saturday (January 19th) in Abidjan.

"I think that the In Amenas incident in south Algeria is enough to make the participation of Algeria and Mauritania in this war both justified and required," he told the gathering.

He praised Mauritania's decision "to close its borders, and to allow the international force to use its airspace to strike

gang

s".

French Foreign Minister Laurent Fabius said that African troops should deploy as soon as possible, as French troops cannot fill the role of African countries.

Africans have not eliminated the option of trying to find a political solution to the Malian crisis.

Ouattara called for "continued efforts of Burkina Faso


...The country in west Africa that they put where Upper Volta used to be. Its capital is Oogadooga, or something like that. Its president is currently Blaise Compaoré, who took office in 1987 and may be in the process of being chased out now...


to find a parallel and deep solution to the roots of the Malian crisis in the north through encouraging dialogue".

"The negotiations with

gang

s should continue in parallel with military action in Mali," Burkina Faso Foreign Minister Djibril Bassolé told Sahara Media.

"The African forces deployed since this weekend, starting with the Nigerian unit, still need more co-ordination and support," commented journalist and expert in African affairs Yacoob Ould Bahadah.

"I do not expect an actual deployment of African forces on the ground before the donors conference scheduled for January 29th in the Æthiopian capital Addis Ababa," Ould Bahadah told Magharebia.

The European Union


...the successor to the Holy Roman Empire, only without the Hapsburgs and the nifty uniforms and the dancing...


last week decided to allocate 50 million euros towards supporting the deployment of African forces in Mali, in addition to a grant of another 250 million euros to support development programmes and the democratic transition in Mali.

The EU agreed to send a European military training mission to Mali starting in mid-February and consisting of 450 members, including 200 trainers.

Posted by: Fred || 01/22/2013 00:00 || Comments || Link || E-Mail|| [6458 views] Top|| File under: al-Qaeda in North Africa
Tunisian professor accuses imams of promoting jihad
[MAGHAREBIA] A top Tunisian academic is accusing religious leaders of supporting extremism, Tunisie Numerique reported on Monday (January 21st).

Alaya Alani, a professor of contemporary history at Manouba University, told Radio Tataouine that imams in mosques were encouraging Tunisian youths to participate in jihad in Mali and Syria.

He urged the government to put an end to this "indoctrination".
Posted by: Fred || 01/22/2013 00:00 || Comments || Link || E-Mail|| [6457 views] Top|| File under: Arab Spring
MNLA supports African force in Mali
[MAGHAREBIA] Mali separatist group National Movement for the Liberation of Azawad (MNLA) on Sunday (January 20th) offered to join army forces from the Economic Community of West African States (ECOWAS), Le Monde reported.

The secular Touareg rebels are ready to participate in the International Mission for Support to Mali (MISMA), MNLA spokesperson Ibrahim Ag Mohamed Assaleh said.

Meanwhile,


...back at the comedy club, Boogie sadly admitted that he was a better peeping Tom than he was a comedian...


French troops on Sunday consolidated gains in Mali's Islamist-held north, AFP reported. Canada, Germany and Russia offered vital aid for the offensive.

Ansar al-Din fighters and their al-Qaeda allies were reportedly abandoning some of their positions and converging on the mountainous region of Kidal, near the border with Algeria.

Posted by: Fred || 01/22/2013 00:00 || Comments || Link || E-Mail|| [6458 views] Top|| File under: al-Qaeda in North Africa
French Opposition Restless as Mali Mission Creep Fears Mount
[An Nahar] The backing President Francois Hollande


...the Socialist president of La Belle France, and a fine job he's doing of it...


got at home for his military intervention in Mali was under increasing strain Monday as the opposition lamented that

La Belle France

was isolated and acting without clear objectives.


Happens just like clockwork, doesn't it?


"The isolation of

La Belle France

is a major problem, it is the central question," said Jean-Francois Cope, the leader of the right-wing UMP party.

With the scale of

La Belle France

's operation in its former colony seemingly expanding by the day, Cope demanded to know: "What are the objectives? Is it the fight against international terrorism? Against terrorism in this region? Is it to achieve the reunification of Mali?"

Hollande "must state what the criteria are for his considering that the objectives have been reached," Cope added in an interview with BFMTV.



La Belle France

swept to the aid of the crippled Malian army on January 11, a day after hardline Islamists who had occupied the country's vast north since last April made a push south towards the capital Bamako.

Hollande said he had to make a snap decision to send in troops to prevent the entire country falling into the hands of Islamist

bad boy

s.

French officials, most notably Foreign Minister Laurent Fabius, initially portrayed the campaign as limited to halting the rebel advance, primarily involving the use of airpower and likely to be limited to a matter of weeks.

It has since emerged

La Belle France

could deploy up to 4,000 ground troops in its former colony and Defense Minister Jean-Yves Le Drian on Sunday redefined the objectives of the campaign in a manner that will have exacerbated opposition fears over "mission creep."

Posted by: Fred || 01/22/2013 00:00 || Comments || Link || E-Mail|| [6457 views] Top|| File under: al-Qaeda in North Africa
Egypt's Morsi Opposed to Mali Military Intervention
[An Nahar] Egyptian President Mohammad Morsi told fellow Arab leaders meeting in Riyadh on Monday that he opposes French-led military action in Mali against beturbanned fascisti.

"We do not accept at all the military intervention in Mali because that will fuel conflict in the region," Morsi said at the opening of an economic summit in the Saudi capital.


As opposed to what they have now...

French and Malian troops on Monday recaptured the key towns of Diabaly and Douentza in a major boost in their drive to rout al-Qaeda-linked rebels holding the country's vast, arid north.

But Egypt's Islamist president argued any intervention in Mali "should be peaceful," and called for funding on "development" in the African nation.

"We do not accept extremism, violence, or aggression against civilians, but also we do not want to create a new bloodbath," he said.


"So just let us have our way," he continued softly...
Posted by: Fred || 01/22/2013 00:00 || Comments || Link || E-Mail|| [6458 views] Top|| File under: Muslim Brotherhood
Africa Subsaharan
Mali conflict: Rewriting the UN's best made plans
It took

La Belle France

the better part of a year to craft a UN-backed plan for dealing with the Islamist takeover of northern Mali that would avoid a French military intervention.

It took only a few hours to turn that project on its head.

The lightening deployment of French troops to stop an unexpected Islamist offensive left UN diplomats scrambling for answers and analysts scratching their heads.



"This is an amazing example of how a diplomatic process at the UN can take on a life of its own without any real reference to what's happening on the ground"

"I think this is an amazing example of how a diplomatic process at the UN can take on a life of its own without any real reference to what's happening on the ground," says Richard Gowan of the New York University's Center on International Co-operation, who followed the talks closely.

The UN resolution outlines a months-long process of national reconciliation between the authorities in the capital Bamako and Malian Tuareg rebels in the north who cut ties with al-Qaeda and other terrorist groups.



...preparing it to join an African intervention force to take back the north from the extremists who now control it, sometime around September...

In parallel, European military trainers were tasked with rebuilding the Malian army - which collapsed in the wake of the northern rebellion last year - preparing it to join an African intervention force to take back the north from the Islamist

bully boyz

who now control it, sometime around September.

Despite some scepticism from the Americans, the resolution passed unanimously in December.

But now, admits one Security Council diplomat, "some of the assumptions will have to be rethought".



But now, admits one Security Council diplomat, "all some of the assumptions will have to be rethought

Key among those is the role of the Malian army, which to the alarm of diplomats here evaporated last week in the face of the advancing beturbanned fascisti.

Some Malian soldiers have since rallied to fight with the French, but the question is whether these can form the core of a reformed army, or whether "we move over and have the Africans in the lead rather than the reverse," said the diplomat.

Another flaw was that the initial assessment of the

gang

s underestimated their capability as what a senior French diplomat called a "well armed, equipped, trained and determined" force, which apparently tried to hold ground in terrain usually defined by skirmishes and ambushes.

Even the political process was miscalculated.

The idea was to split the Tuareg rebels from foreign terrorist groups by addressing the political and economic grievances that had fuelled their rebellion, with the suggestion that the Islamists amongst the Tuareg, the Ansar Dine, would be willing to negotiate.

"The big question was about Ansar Dine," said another Security Council diplomat.

"The Algerians were saying it was possible to negotiate with them... so it was a shock to Algiers that Ansar Dine was part of the offensive."
Posted by: tipper || 01/22/2013 04:11 || Comments || Link || E-Mail|| [6457 views] Top|| File under:
Europe
Paris murder suspect 'has no links with PKK'
Doubts emerged today about the background and motives of a man accused of the murder of three Kurdish separatists in Paris two weeks ago.

French police believe that the murder could have been provoked by internal rivalries within the Kurdistan Workers' Party (PKK), which is fighting for a separate Kurdish state in south eastern Turkey.

But the uncle of the suspect and Kurdish leaders said today that Omer Guney, 31, was not a Kurd and had no direct connection with the PKK. Kurdish separatists claimed that Mr Guney, who was acting as driver for one of the dead women, might have been a mole working for an extreme Turkish nationalist group.

Mr Guney's uncle, Zekai Guney, said: "Neither he, nor any of us, have the slightest sympathy for (the PKK)… My nephew is sick, He has a tumour on the brain. He can't remember what he is doing from one hour to the next," he told the Turkish language version of CNN.

Turkish community leaders in the Paris said that Mr Guney had joined one of their associations over a year ago. They said that he was ethnically Turkish, not Kurdish, and had no connection with the PKK.

Mr Guney was formally accused on Monday of "murder in association with a terrorist organisation". French investigators say that he may not have been the only person involved but there is "no shadow of doubt" that he was involved.

Posted by: tipper || 01/22/2013 14:10 || Comments || Link || E-Mail|| [6460 views] Top|| File under:
India-Pakistan
Lal Masjid operation: Dead man blamed for sabotaging talks
[Dawn] Perhaps inspired by the proverb 'dead men tell no tale' the Islamabad administration is now pointing finger at a former official of Inter Services Intelligence (ISI) for his role in sabotaging the negotiations with the Lal Masjid administration that led to the military operation in 2007.

According to the written reply the Islamabad administration submitted to the one-man commission of Justice Shehzado Sheikh of Federal Shariat Court (FSC), Khalid Khawaja, the former spy, was a close friend of Lal Masjid chief

holy man

Maulana Abdul Aziz and his brother Ghazi Abdul Rasheed.

He disrupted the negotiations between the local administration and the management of the mosque which led to the military operation in which 103 people, including 11 military personnel, were killed, said the reply.

"Khawaja had very strong and effective influence over the management of Lal Masjid/Jamia Hafsa particularly Ghazi Abdul Rasheed, Maulana Abdul Aziz and Umme Hassan. This fact transpired when after a successful negotiations with Ghazi Abdul Rasheed regarding handing over of the children library to the ministry of education, the local administration officials reached Lal Masjid in the evening.

All of a sudden, Khawaja along with 10-12 female students appeared on the scene and opposed the decision. His refusal prevailed upon both the brothers and the possession of the library could not be restored to the ministry of education."

The reply added, "Khawaja was also requested to intervene and resolve the issue of the children library but he responded negatively. He used his influence upon the brothers just to add fuel to the fire."

It said the district administration tried its level best to persuade Khawaja as well.

On failure, he was jugged
... anything you say can and will be used against you, whether you say it or not...
in June 2007 (a month prior to the operation) under the Maintenance of Public Order (MPO) and Security of Pakistain Act 1952. The management of Lal Masjid always demanded his release.

According to the reply, Khawaja was released on June 23, 2007, and after his release some Chinese nationals were kidnapped by the students of Lal Masjid.

The Islamabad administration also referred to the capture and murder of Khawaja by the Taliban and added: "Before his murder, Khawaja delivered a speech, which was also uploaded on 'Youtube' by his captors. In the speech, he admitted that he played a double role in the Lal Masjid incident. He further disclosed that during the operation he had advised Maulana Abdul Aziz to come out of Lal Masjid by wearing a Burqa," the reply added.

When contacted, Osama Khalid, son of Khalid Khawaja, told Dawn: "Because my father is a dead man and could not rebut the allegations, the administration wanted to shift the responsibility on him for the Lal Masjid operation."

He said his father sacrificed his life for a cause and the nation knew him very well.

"We don't care about any allegation but the government should bring truth before the nation," he added.

In the statement, the Islamabad administration also gave a chronology of the incident in which the Lal Masjid management and students took the law into their own hands.

Posted by: Fred || 01/22/2013 00:00 || Comments || Link || E-Mail|| [6458 views] Top|| File under: Govt of Pakistan
FC sees terrorists behind Bara killings, protest
[Dawn] The Frontier Corps (FC) has claimed that

snuffies

killed five family members of a soldier, threw the bodies of

gunnies

on a road in Bara, Khyber Agency
and orchestrated protest demonstration in Beautiful Downtown Peshawar


...capital of Khyber Pakhtunkhwa (formerly known as the North-West Frontier Province), administrative and economic hub for the Federally Administered Tribal Areas of Pakistan. Peshawar is situated near the eastern end of the Khyber Pass, convenient to the Pak-Afghan border. Peshawar has evolved into one of Pakistan's most ethnically and linguistically diverse cities, which means lots of gunfire.


to win public sympathies.

In a rejoinder issued here on Sunday, FC said that between the night of Monday and Tuesday a fairly large number of

snuffies

attacked law enforcement agencies' posts in Bara that resulted in the killing of four FC men and two khasadar


...a rural policeman in Pakistain or India...


s.

The rejoinder was issued five days after the incident wherein 18 persons were killed in Alamgodar area of Bara. The residents of the area claimed that the 18

non-combatants were killed

by people in uniform. The incident sparked protests in Khyber Agency and Peshawar.

The FC said that

snuffies

also suffered heavy casualties in the attack. To avenge their deaths, the

snuffies

ransacked the house of an FC soldier and killed five of his family members, it claimed.

To stage a drama, the

snuffies

threw dead bodies including that of their colleagues in parts of Bara and also orchestrated a demonstration in Peshawar, the rejoinder claimed.

The issue, according to the rejoinder, was being exploited by vested interest groups. "The security forces take utmost care to protect lives and properties of people in Bara and other parts of Khyber Agency and shall never indulge in killing of innocent civilians in any case," it said.

The rejoinder said that the theme used by

snuffies

should be seen in true prospective. It said that local people should avoid falling into the trap of terrorists, who wanted security forces to leave Bara so that they could hold sway over violence in Peshawar and raise financial stakes through narco mafia, smugglers and abductors.

According to FC, Bara because of its proximity to the provincial metropolis had remained a safe haven for smugglers, adductors and

drug pusher

s. The outlawed

beturbanned goon

outfits like Lashkar-e-Islam and Tehrik-e-Taliban Pakistain had gained stranglehold of the area to maintain their finances and unleash terror in Peshawar, it said.

All the violent acts were initiated through thickly populated areas of Bara and the perpetrators sought refuge among the populace. To clear Bara of

beturbanned goon

s, most of the areas were vacated through political administration and people were accommodated in Jalozai camps to avoid collateral damage, the rejoinder said.

It said that law enforcement agencies had engaged

gunnies

actively for the last few months to ensure security of Peshawar. Unfortunately

snuffies

used civilian population to engage security forces, it added.

Posted by: Fred || 01/22/2013 00:00 || Comments || Link || E-Mail|| [6458 views] Top|| File under: Lashkar-e-Islami
Poor governance, political instability responsible for terrorism
[Dawn] Khyber-Pakhtunkhwa


... formerly NWFP, still Terrorism Central...


would continue to bleed owing to militancy and the growing terrorist threats would be difficult to overcome without improving governance and achieving political stability in the country, according to experts.

As per the first ever Global Terrorism Index (GTI), released on December 4, last, Pakistain was the second most affected by terrorism in 2011 with 1,468 deaths and 2,459 injured persons in 910 terrorist attacks, highest after Iraq.

"Yes, we can very rightly be adjudged the second most affected by terrorism because we have been inflicted fatalities and destruction by an adversary or non-state actors, who don't have any ethics as they don't believe in any principles," said Brig
(retired) Mehmood Shah, a former secretary security of Federal Administered Tribal Areas (Fata), when contacted.

'Global Terrorism Index: capturing the impact of terrorism for the last decade,' prepared by the Institute for Economic and Peace with its offices in Sydney and New York, is a ranking and comparison of 158 countries over a ten year period from 2002-2011. It analyses a dataset on terrorist activity with over 104,000 cases of terrorist attacks suffered globally.Idrees Kamal, a Beautiful Downtown Peshawar


...capital of Khyber Pakhtunkhwa (formerly known as the North-West Frontier Province), administrative and economic hub for the Federally Administered Tribal Areas of Pakistan. Peshawar is situated near the eastern end of the Khyber Pass, convenient to the Pak-Afghan border. Peshawar has evolved into one of Pakistan's most ethnically and linguistically diverse cities, which means lots of gunfire.


-based civil society member, when contacted, said Pakistain had resorted to counter

faceless myrmidons

by forming peace lashkars (peace committees involving armed volunteers), which was against Article 256 of the Constitution.

"State is responsible to maintain peace and protect people's lives and properties," said Mr Kamal, adding the state had shifted its responsibility to peace committees that had added to the problem.

As per GTI, Pakistain has also been ranked the number two among the 158 indexed countries where the impact of terrorism increased the most from 2002 to 2011, according to the IEP report that summarises changing trends in terrorism as well as analysing its different dimensions in terms of geographic activity, methods of attack, organizations involved, its national context in terms of economic development and governance.Iraq has been ranked the most affected and Afghanistan the third most affected as per GTI that has describe the United States in a list of 10 countries where terrorism's impact has decreased.

The IEP report points out that Tehrik-e-Taliban Pakistain and its associated terrorist groups, in the case of Pakistain, carried forward the agenda of terrorism and destruction, whereas globally 'Taliban is the organization that is responsible for both the most incidents and fatalities.'

"The Taliban can be given the dubious titles of having caused the highest number of fatalities," according to IEP report that pinpoints that terrorism is connected with low political stability, human rights


...which are usually open to widely divergent definitions...


violations and low levels of inter-group cohesions.

Brig Shah agrees with the IEP's findings, saying that Pakistain had been suffering from weak political stability and poor governance and the lack of an effective decision making on the part of the country's

politicians

hip.

Afghanistan, said Mr Shah, suffered less fatalities and injuries as compared to Pakistain because the coalition forces, particularly the USA, did not carry out major military operations there, whereas in Pakistain the strategic concept of sealing the country's border with Afghanistan eroded.

"There is no implementation of laws and illegal cross-border movement remains unchecked," he said.

He said Pakistain would rank the first most affected by terrorism if an index identical to GTI was developed for 2012. According to GTI, Pakistain experienced a massive increase in the number of people killed in terrorist attacks, recording the figure of fatalities going up from 96 fatalities in 2002 to 1468 in 2011. Two thirds of the terrorist attacks were carried out either in the form or bombings or

kaboom

s followed by the fatalities inflicted by using firearms.

Among the cities that suffered the largest number of attacks included Peshawar, Bloody Karachi


...formerly the capital of Pakistain, now merely its most important port and financial center. It is among the largest cities in the world, with a population of 18 million, most of whom hate each other and many of whom are armed and dangerous...


, Quetta, Dera Bugti,

Khyber Agency

, Mohmand Agency


... Named for the Mohmand clan of the Sarban Pahstuns, a truculent, quarrelsome lot. In Pakistain, the Mohmands infest their eponymous Agency, metastasizing as far as the plains of Peshawar, Charsadda, and Mardan. Mohmands are also scattered throughout Pakistan in urban areas including Karachi, Lahore, and Quetta. In Afghanistan they are mainly found in Nangarhar and Kunar...


, and Bajaur Agency, aka Turban Central

...Smallest of the agencies in FATA. The Agency administration is located in Khar. Bajaur is inhabited almost exclusively by Tarkani Pashtuns, which are divided into multiple bickering subtribes. Its 52 km border border with Afghanistan's Kunar Province makes it of strategic importance to Pakistain's strategic depth...
, according to the IEP.

The report points out that with its continued internal struggles and external tensions Pakistain is the country that has suffered massive increase in GTI score after Iraq. Attacks on educational institutions in Pakistain, according to the report, account for 13 per cent of all attacks recorded.

Posted by: Fred || 01/22/2013 00:00 || Comments || Link || E-Mail|| [6458 views] Top|| File under: Govt of Pakistan
JUI rejects ANP moot against terrorism
[Dawn] Jamaat Ulema-e-Islam


...Assembly of Islamic Clergy, or JUI, is a Pak Deobandi (Hanafi) political party. There are two main branches, one led by Maulana Fazlur Rahman, and one led by Maulana Samiul Haq. Fazl is active in Pak politix and Sami spends more time running his madrassah. Both branches sponsor branches of the Taliban, though with plausible deniability...


chief
Maulana Fazlur Rehman
Deobandi holy man, known as Mullah Diesel during the war against the Soviets, his sympathies for the Taliban have never been tempered by honesty ...
has said that his party would not attend the all parties conference (APC) being convened by the Awami National Party for working out a strategy at the national level to counter terrorism.

Talking to media persons after addressing the condolence reference organised for former chief of Jamaat-e-Islami
...The Islamic Society, founded in 1941 in Lahore by Maulana Sayyid Abul Ala Maududi, aka The Great Apostosizer. The Jamaat opposed the independence of Bangladesh but has operated an independent branch there since 1975. It maintains close ties with international Mohammedan groups such as the Moslem Brotherhood. the Taliban, and al-Qaeda. The Jamaat's objectives are the establishment of a pure Islamic state, governed by Sharia law. It is distinguished by its xenophobia, and its opposition to Westernization, capitalism, socialism, secularism, and liberalist social mores...
Qazi Hussain Ahmad
... third president (1987--2009) of the PakJamaat-e-Islami. Qazi was also head of the Muttahidah Majlis-e-Amal until his ego became bigger than the organization. Qazi is what is known as a fiery preacher, which means he has lots of volume, a good delivery, and not a lot of reverence for coherence. He was the patron of Gulbuddin Hekmatyar, Rasool Sayyaf and Osama bin Laden during the war against the Soviets. He used to recommend drinking camel's urine to maintain good health before his kidneys started to go...
at Nishtar Hall here on Sunday, Mr Rehman categorically said that his party would clean the mess left over by the ruling party in Khyber-Pakhtunkhwa


... formerly NWFP, still Terrorism Central...


"The ANP has promoted terrorism and violence in the region and now the ruling party is trying to involve other parties to remove the dirt. We don't want to take the blame for the wrongdoings of others," he said when asked whether the JUI-F would attend the proposed APC.

The ANP has started contacting other political parties to participate in the conference being organised in the wake of

liquidation

of senior minister Bashir Ahmad Bilour in a

suicide kaboom

in Beautiful Downtown Peshawar


...capital of Khyber Pakhtunkhwa (formerly known as the North-West Frontier Province), administrative and economic hub for the Federally Administered Tribal Areas of Pakistan. Peshawar is situated near the eastern end of the Khyber Pass, convenient to the Pak-Afghan border. Peshawar has evolved into one of Pakistan's most ethnically and linguistically diverse cities, which means lots of gunfire.


on Dec 22, 2012. Several political parties have accepted the invitation. However,


there is a theory which states that if ever anybody discovers exactly what the Universe is for and why it is here, it will instantly disappear and be replaced by something even more bizarre and inexplicable. There is another theory which states that this has already happened...


the JUI-F is yet to receive any invitation.

Condemning the killing of 18 civilians in Bara, Khyber Agency
, Mr Rehman said that there was complete lawlessness in Khyber-Pakhtunkhwa, Bloody Karachi


...formerly the capital of Pakistain, now merely its most important port and financial center. It is among the largest cities in the world, with a population of 18 million, most of whom hate each other and many of whom are armed and dangerous...


and tribal areas.

He said that governor's rule was imposed in Balochistan


...the Pak province bordering Kandahar and Uruzgun provinces in Afghanistan and Sistan Baluchistan in Iran. Its native Baloch propulation is being displaced by Pashtuns and Punjabis and they aren't happy about it...


when the people staged a sit-in to protest against killings and lawlessness in Quetta, while the federal government had closed its eyes to the situation in Khyber-Pakhtunkhwa and Fata.

He said that innocent people, including

women and kiddies

, were killed in the province, but nobody was taking notice.

"Our party strongly criticises this double standard," he remarked. He opposed Pakistain Tehrik-e-Insaf
...a political party in Pakistan. PTI was founded by former Pakistani cricket captain and philanthropist Imran Khan. The party's slogan is Justice, Humanity and Self Esteem, each of which is open to widely divergent interpretations....
chairman Imran Khan

... aka Taliban Khan, who is the lightweight's lightweight...
's demand that President Asif Ali Ten Percent Zardari


... husband of the late Benazir Bhutto, who has been singularly lacking in curiosity about who done her in ...


should resign from the presidency before general election.

Earlier, addressing the condolence reference the JUI-F chief blamed external forces for ongoing wave of sectarianism in the country. He said that big powers were fuelling sectarianism to weaken

Moslem

s.

The country's security agencies despite spending the taxpayers' money had failed to contain foreign interference in the country, he added.

He said that Pakistain was at the crossroads and people were killed on linguistic, sectarian and ethnic grounds. Political parties have to play their role to stop violence, he said and added that aggrandisement of Islam was their joint goal and they should
focus on it.

He paid tribute to late Qazi Hussain Ahmad who struggled for rule of law and democracy throughout his life.

He said that unity among

Moslem

s was Qazi Sahab's top priority and for this purpose Milli Yakjehti Council and Muttahida Majlis-e-Amal were formed.

Federal minister Ghulam Ahmad Bilour, Pakistain

Moslem

League (likeminded) president Senator Saleem Saifullah Khan, former Afghan prime minister Gulbadin Hekmatyar' aide Engineer Ghairat Baheer and others also addressed the reference.

JI's central general secretary Liaquat Bloch said that the death of Qazi Hussain Ahmad was a major loss for the Islamic
resistance forces across the world.

He said that the leader fought against dictatorship and served the cause of democracy.

He said that the country could not afford any type of adventurism or unconstitutional act and demanded free and fair election.

He said that honest people should be inducted in the caretaker setup for conducting elections. He urged religious parties to contest next general election from a JUI-F's no to APC Fazl blames ANP for promoting violence joint platform to defeat secular forces.

In Mansehra
...
a city and an eponymous district in eastern Khyber-Pakthunwa, nestled snug up against Pak Kashmir, with Kohistan and Diamir to the north and Abbottabad to the south...
, leaders of political parties paid tribute to Qazi Hussain Ahmad and said that his services for the country and

Moslem

Ummah would be remembered for long.

"Qazi Hussain Ahmad struggled for enforcement of Shariah in the country and played an important role in formation of political alliances to steer the country out of crisis," said Javed Khan Swati, a PTI leader while speaking at a reference held here on Sunday.

Representatives of almost all political parties, labour unions, lawyers and journalists spoke on the occasion.

"Pakistain has been deprived of a seasoned religious scholar who laid the foundation of Muttahida Majlis-e-Amal to brig people of different sects on a single platform," said JI leader Tariq Sherazi.

Besides others, traders body president Haroonur Rasheed, transport union's secretary general Pervez Khan and teachers association's president of Khalid Zaman also spoke on the occasion.

Posted by: Fred || 01/22/2013 00:00 || Comments || Link || E-Mail|| [6457 views] Top|| File under: Jamaat-e-Ulema Islami
Govt not "delusional" over Pakistan's sovereignty, Khar tells NA
[Dawn] Foreign Minister Hina Rabbani Khar on Monday, while speaking during a National Assembly session, said the government was not "delusional" to the challenges confronting Pakistain's

illusory sovereignty

, DawnNews reported.

She said the government was resorting to available mechanism in response to recent ceasefire violations by Indian troops at the Line of Control (LoC).

The fragile line of control, that divides Pakistain and India, has become center of attention after the recent killings of soldiers on both sides, in one of the worst flare-ups in violence in the disputed Himalayan region in a decade.

In the past two weeks, three Pak and two Indian troops have died in

festivities

on the heavily-militarised border, drawing harsh words from both Islamabad and New Delhi.

"Pakistain acted responsibly. We suggested engaging the United Nations


...an international organization whose stated aims of facilitating interational security involves making sure that nobody with live ammo is offended unless it's a civilized country...


Military Observes Group for third party probe," Hina Rabbani Khar told the house in a policy statement.

Posted by: Fred || 01/22/2013 00:00 || Comments || Link || E-Mail|| [6457 views] Top|| File under: Govt of Pakistan
Iraq
Al Qaeda claims assassination of Sunni lawmaker in Iraq
[Al Ahram] Al-Qaeda's Iraqi affiliate said it had carried out a suicide

kaboom

that killed a Sunni

Mohammedan

politician

last week as he toured a construction site in the westerly Anbar province, where Sunnis have been protesting against the government for three weeks.

Members of the Sunni minority accuse the Shi'ite-led government of marginalising them, and the wave of protests has raised fears that the OPEC country could again slide into widespread sectarian conflict.

The Islamic State of Iraq (ISI), an umbrella group for Al Qaeda-linked Sunni

jihad boy

s, said it was responsible for the

liquidation

of Efan al-Esawi, describing him as the "dog of the Americans" and the "tail of the Shi'ites".

Esawi was one of the architects of the Sahwa tribal resistance that helped to subdue Al Qaeda-linked

cut-throats

battling US troops in the Sunni heartland of Anbar at the height of the conflict of the last decade.

Posing as a worker, the attacker hugged Efan al-Esawi before detonating an explosive vest, killing them both on the spot.

"He insisted on his disbelief, treachery and war against

Mohammedan

s ... until he died at the hands of the mujahideen in his current state, to be an example and a lesson for those after him," the US-based SITE Intelligence Group quoted ISI as saying in a statement on Sunday.

The ISI also

grabbed credit

for other attacks in Anbar province and across the country, without giving details.

On Wednesday more than 35 people died in a suicide

kaboom

and other bombings in northern Iraq and Storied Baghdad


...located along the Tigris River, founded in the 8th century, home of the Abbasid Caliphate...


Al Qaeda's Iraqi branch also voiced support for the Sunni protests and said it was fighting to "cut off the vein that is extending the life of the criminal Nusayri regime to kill your brothers in the Levant".

In neighbouring Syria, mainly Sunni rebels are fighting
Hereditary President-for-Life Bashir Pencilneck al-Assad


Scourge of Qusayr...


, most of whose ruling establishment are members of the Shi'ite-derived Alawite or Nusayri sect, adding to the strain on Iraq's own delicate sectarian and ethnic balance.

Posted by: Fred || 01/22/2013 00:00 || Comments || Link || E-Mail|| [6457 views] Top|| File under: al-Qaeda in Iraq
Syria-Lebanon-Iran
Syrian Regime Builds New Paramilitary Force Aided by Iran
[An Nahar]
Hereditary President-for-Life Bashir Pencilneck al-Assad


Supressor of the Damascenes...


's regime has put together a new paramilitary force of men and women, some trained by key ally Iran, to fight what is now becoming a guerrilla war, a watchdog said Monday.

The force, dubbed the National Defense Army, gathers together existing popular committees of pro-regime civilian fighters under a new, better-trained and armed hierarchy, the Syrian Observatory for Human Rights said.

The popular committees were originally formed to protect pro-regime neighborhoods from rebels.

"The (regular) army is not trained to fight a guerrilla war, so the regime has resorted to creating the National Defense Army," said Observatory director Rami Abdel Rahman.

Most of the new fighters are members or supporters of the ruling Baath party, said Abdel Rahman. "They include men and women, and members of all the sects."

The new force is not connected to the pro-regime shabiha militia, which the army and security forces have deployed ever since the outbreak of an anti-regime revolt to help it suppress dissent across the country.

Members of the paramilitary force, like the popular committees before, will focus on fighting in their own neighborhoods.

On Friday, Moscow's Russia Today reported on its website that the new National Defense Army was being set up to "defend districts against

gunnies

".

"The Syrian authorities are set to create ... a National Defense Army, parallel to regime forces, so that the (regular) army is freed up for combat," the website reported citing an unnamed official.

Abdel Rahman, whose Observatory relies on a network of activists and medics on the ground, said Iran was involved in building the paramilitary force.

"The paramilitary force includes an elite fighting force trained by Iran," Abdel Rahman told Agence

La Belle France

Presse.

"Iran has provided training to the paramilitary force's commando fighters."

Iran, Damascus


...Capital of the last remaining Baathist regime in the world...


' key regional ally, staunchly backs Assad and in September 2012 said its elite Quds Force, which is tasked with carrying out operations outside the Islamic republic, was giving Damascus "counsel and advice".

On the ground, an activist said the new force was already active in the central province of Homs.

"The number of regime fighters in the province has swelled in recent days, as the National Defense Army has started to come into action," anti-regime activist Hadi al-Abdullah told AFP via the Internet from the rebel-held town of Qusayr.

Posted by: Fred || 01/22/2013 00:00 || Comments || Link || E-Mail|| [6462 views] Top|| File under: Govt of Syria
Arab League: 'No Flicker of Hope' for Syria Envoy
[An Nahar] Arab League


...an organization of Arabic-speaking states with 22 member countries and four observers. The League tries to achieve Arab consensus on issues, which usually leaves them doing nothing but a bit of grimacing and mustache cursing...


chief Nabil al-Arabi said Monday that Syria peace envoy Lakhdar Brahimi's mission had not brought a "glimmer of hope" in ending the bloodshed, and urged U.N. action to enforce a ceasefire.

"All contacts (with the warring sides and international actors) made by Brahimi have thus far not yielded a glimmer of hope to end this crisis," Arabi told leaders meeting for an Arab League economic summit in Riyadh.

The head of the 22-member bloc urged the Arab leaders to call "the U.N. Security Council for an immediate meeting and to issue a resolution enforcing a ceasefire to stop the bloodbath".

He also called for an "international monitoring force to make sure that fighting has stopped".

More than 60,000 people have been killed in the conflict that erupted in March 2011 as a popular uprising against the regime of
Hereditary President-for-Life Bashir Pencilneck al-Assad


Terror of Aleppo ...


, according to U.N. figures.

Syria slammed Brahimi as biased and described his mission as "useless".

"It is clear that Brahimi is now out of the loop for the solution for Syria. He has taken sides, he is not a mediator," wrote the pro-regime daily al-Watan on Sunday.

"Brahimi is incapable of finding a solution to the Syrian crisis."

Posted by: Fred || 01/22/2013 00:00 || Comments || Link || E-Mail|| [6459 views] Top|| File under: Govt of Syria
Syria Minister Says Nation Will Defeat Conspiracy
[An Nahar] Syria's Defense Minister Fahd al-Freij said on Monday that the country will defeat a conspiracy against it and overcome "terrorist gangs," state television


... and if you can't believe state television who can you believe?


reported.


"Syria is the only country that works for the liberation of Paleostine and the occupied Arab states, therefore an Zionist and American-led plot has been hatched with the financing of some Arab regimes in favor of Israel," said Freij.

"We are now tackling this conspiracy, which will fail, and we will defeat each of these schemes and plots against our beloved Syria," he said during a military formation inspection.

"For the last two years, the army has inflicted massive losses on the armed terrorist gangs sent by the conspirators and their scheming hosts inside Syria, and we will continue to pursue these gangs throughout the country until the final victory."

The minister praised the high morale displayed by the army in its fight against the "terrorists".

Since the outbreak of the 22-month conflict, Syrian authorities have used the word "terrorist" as a blanket term for those who oppose the rule of Hereditary President-for-Life Bashir Pencilneck al-Assad


Lord of the Baath...


.
Posted by: Fred || 01/22/2013 00:00 || Comments || Link || E-Mail|| [6457 views] Top|| File under: Govt of Syria
NATO: German, Dutch Patriot Missiles Arrive in Turkey
[An Nahar] Four batteries of Patriot missiles arrived in Turkey on Monday as part of a NATO


...the North Atlantic Treaty Organization. It's headquartered in Belgium. That sez it all....


mission to protect the Turkish border from any spillover of the conflict in neighboring Syria, a NATO source told AFP.

A ship carrying two German Patriot missile batteries anchored at the southwestern port of Iskenderun early Monday and its cargo was being unloaded, the source said on condition of anonymity.

A second ship bearing another two Patriot missile batteries from The Netherlands also arrived at Iskenderun after a two-week journey, waiting behind the German ship to unload its cargo and 300 support troops, the source said.

NATO insists the measure is purely defensive.

"We hope the mission will not take too long," a German colonel was quoted as saying by the private NTV television at the port of Iskenderun. "If we are wanted to stay longer we will do that," he said, speaking in English.

The United States has also begun deployment of two Patriot surface-to-air missile batteries to contribute to the mission, which NATO says will be operational by early February.

Its first shipment arrived by air earlier this month at Incirlik Air Base in Turkey's southeast. Additional equipment will be sent by sea later in January.

The US Patriots "are in Incirlik still," Peter Woodmansee, missile defense chief of the U.S. European Command, told AFP.

"They will move to Gaziantep once the Turkish military finishes preparing the site. I estimate in another five to seven days or so," he said.

The Americans will be based at Gaziantep, 50 kilometers (30 miles) north of the Syrian border.

The six batteries of the U.S.-made missiles, effective against aircraft and short-range missiles, will be deployed in the southern city of Adana and the southeastern cities of Kahramanmaras and Gaziantep, along with 350 troops from each contributing nation.

Posted by: Fred || 01/22/2013 00:00 || Comments || Link || E-Mail|| [6460 views] Top|| File under: Govt of Syria
Assad Says Turkey Responsible for Syria Bloodshed
[An Nahar] Syrian
Hereditary President-for-Life Bashir Pencilneck al-Assad


The Scourge of Hama...


stressed on Monday that his country does not need the permission of any nation in the world to deal with its internal political issues, rejecting calling Syria's current events a revolution or a spring.

"These are battles of wills first and foremost," Assad told Nasim Online news agency, adding that "the terrorist acts' aim is to destroy the country".

Assad said: "What we are going through is a regional and an international battle, and saying the

festivities

will end within weeks is illogical".

"We will come out victorious despite the complication of these tactic and strategic battles," he expressed.

Assad commented on some regional countries' stances towards Syria's war: "Turkey is directly responsible for the bloodshed here".

According to Assad, the Turkish people, however, were able to resist to "financial and media campaigns that tried to divert their viewpoints".

"We are trying to build and preserve relations with the people not the governments, as these will not stay in power forever," he explained.

The Syrian president added: "Some nations support Syria but are not able control the flow of weapons and logistic aid to terrorists".

"There is a particularity to the battles in Homs as fighters there are constantly supplied with weapons," Assad said, adding that another factor that makes the

festivities

in this city standout is its proximity to

Leb

.

"The presence of the Syrian forces in the cities aim at protecting citizens and the nation," he expressed.

Assad remarked: "The army is saving the country from external and internal plans, and its role conforms with the ideology and the policy of resistance that we have long adopted".

Posted by: Fred || 01/22/2013 00:00 || Comments || Link || E-Mail|| [6457 views] Top|| File under: Govt of Syria
Who's in the News
41
[untagged]
9
al-Qaeda in North Africa
7
Govt of Syria
4
Govt of Pakistan
1
Arab Spring
1
Fatah al-Islam
1
al-Qaeda in Iraq
1
al-Qaeda in Arabia
1
Jamaat-e-Ulema Islami
1
Lashkar-e-Islami
1
Muslim Brotherhood
1
Pirates
1
TTP
Bookmark
E-Mail Me
The Classics
The O Club
Rantburg Store
The Bloids
The Never-ending Story
Thugburg
Gulf War I
The Way We Were
Bio
Merry-Go-Blog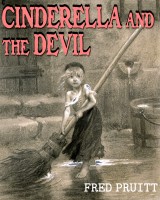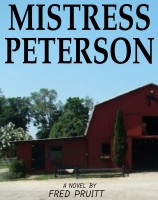 On Sale now!


A multi-volume chronology and reference guide set detailing three years of the Mexican Drug War between 2010 and 2012.

Rantburg.com and borderlandbeat.com correspondent and author Chris Covert presents his first non-fiction work detailing the drug and gang related violence in Mexico.

Chris gives us Mexican press dispatches of drug and gang war violence over three years, presented in a multi volume set intended to chronicle the death, violence and mayhem which has dominated Mexico for six years.
Click here for more information


Meet the Mods
In no particular order...


Steve White
Seafarious
Pappy
lotp
Scooter McGruder
john frum
tu3031
badanov
sherry
ryuge
GolfBravoUSMC
Bright Pebbles
trailing wife
Gloria
Fred
Besoeker
Glenmore
Frank G
3dc
Skidmark
Alaska Paul



Better than the average link...



Rantburg was assembled from recycled algorithms in the United States of America. No trees were destroyed in the production of this weblog. We did hurt some, though. Sorry.
3.235.41.241

Help keep the Burg running! Paypal: