Afghanistan
US blacklists Afghan airline accused of smuggling opium
Afghanistan's largest private airline, Kam Air, has been barred from receiving US military contracts amid allegations of drug smuggling, officials say.

The US military says it conducted an investigation which showed Kam Air transported large quantities of opium on civilian flights to neighbouring Tajikistan.

The Central Asian country is a key transit route used by drug smugglers.

The airline's owner has firmly rejected the allegations.

Zemary Kamgar said that he was consulting with his lawyers over the US move and that his legal team would prepare a defence.

The blacklisting of Kam Air first came to light in an article in the Wall Street Journal on Friday.
Posted by: tipper || 01/25/2013 13:46 || Comments || Link || E-Mail|| [6546 views] Top|| File under:
Africa North
Group warns of threat to Libyan oil fields
A group organized to protect journalists said there were "credible" reports that militants may be plotting attacks on oil fields in Libya.


Sounds like a job for the European Army...

The U.S. and British governments warned citizens of the threat of terrorist attacks in Libya one day after U.S. Secretary of State Hillary Clinton testified about Sept. 11, 2012, attacks on the U.S. consulate in Benghazi. That attack left Ambassador Chris Stevens and three other Americans dead.

The International News Safety Institute, a coalition formed to ensure journalist safety, followed up with its warning advising of potential attacks on Libyan oil fields.

"The International News Safety Institute has been alerted by credible sources that terrorist organizations may be planning to attack oil fields in Libya," the organization said.

It added that it's likely any attack would mirror last week's al-Qaida siege on a natural gas facility in eastern Algeria.


Posted by: tipper || 01/25/2013 10:11 || Comments || Link || E-Mail|| [6494 views] Top|| File under:
Al Qaeda linked to Algeria attack
The Obama Administration now believes the attack and hostage-taking at a natural gas plant in Algeria last week is the work of al Qaeda operatives based out of northern Mali.


Wow! that was fast


Holmes! How do you do it?!
U.S. officials say al Qaeda in the Islamic Maghreb (AQIM) was behind the attack and may also have operated a communications network from northern Mali. Despite the recent French intervention, large areas of Mali remain in the hands of jihadist groups.

One senior U.S. official said "elements of AQIM" may have carried out the offensive in tandem with fighters loyal to Moktar Belmoktar, a veteran militant based in northern Mali who has claimed responsibility for the assault.

Last year, Belmoktar was said to have been demoted by the Emir of AQIM, Abdel Malek Droukdel, but is thought to have retained links to the organization.

One U.S. official told CNN that American intelligence gatherers are trying to determine if the two factions had reunited for the attack. If so, that would indicate greater communications among North African elements of al Qaeda affiliates and splinter groups than previously thought.

U.S. intelligence believes some of the attackers came into Algeria from training camps in Libya, whose border is about 40 miles (60 kilometers) from the In Amenas site.

One of the officials emphasized that the United States is now relying on intelligence it has gathered "by other means" because of the lack of information coming from the Algerian government. It has long been privately acknowledged that the U.S. intelligence community has the ability to gather imagery and intercept communications using a variety of military and CIA platforms such as satellites and aircraft.

"We have other ways of assessing who the perpetrators were," he said, but warned the information on Mali could change as more information emerges.
Posted by: tipper || 01/25/2013 09:51 || Comments || Link || E-Mail|| [6507 views] Top|| File under:
More soldiers for Benghazi
[Libya Herald] Three hundred and sixteen new soliders graduated at a ceremony in Benghazi yesterday, Wednesday. Aged between 24 and 40, they will serve as members of the combat security division of the city's Department of Military Intelligence, part of the national army.

The ceremony was attended by Colonels Abdel-Jalil Houti and Abdel-Samad Houti from the General Staff as well as Colonels Rafa Akasha, Director of the Benghazi Department of Military Intelligence, Salah Attia, commander of the combat security division of Benghazi military department and Ayman Abdali, director of the Management Affairs Department.

A number of those who completed the training were enrolled into the security unit by the Warriors Affairs Commission.

Posted by: Fred || 01/25/2013 00:00 || Comments || Link || E-Mail|| [6506 views] Top|| File under: Arab Spring
Quit Benghazi advice is overreaction
[Libya Herald] The Undersecretary at the Ministry of the Interior, Abdullah Mansour Zwai has condemned the call by Western embassies for their nationals to evacuate Benghazi as "an over-reaction".

Mansour insisted that the security problems in the city did not warrant this response. He also said that the Libyan Foreign Office had not been told formally by the British government of the change in travel advice issued today.

The British embassy told Libya Herald this evening: "We don't feel it is an over-reaction. The safety and security of British nationals is our priority." As yet the British government had not received any official reaction from the Libyan government.
Continued on Page 49
Posted by: Fred || 01/25/2013 00:00 || Comments || Link || E-Mail|| [6490 views] Top|| File under: Arab Spring
Stratfor's Analysis of Mali's Kidnapping Brigade
Good historical background on the group -- they were always in the kidnapping of groups of foreigners for ransom biz, a good fundraiser for the Salafist Group for Preaching and Combat, and an even better one for Al Qaeda in North Africa.
Posted by: Frozen Al || 01/25/2013 00:00 || Comments || Link || E-Mail|| [6468 views] Top|| File under:
Africa Subsaharan
Nigerian President Appeals for Help Against Boko Haram
[VOA News] Nigeria's president
Goodluck Jonathan


... 14th President of Nigeria. He was Governor of Bayelsa State from 9 December 2005 to 28 May 2007, and was sworn in as Vice President on 29 May 2007. Jonathan is a member of the ruling People's Democratic Party (PDP). He is a lover of nifty hats, which makes him easily recognizable unless someone else in the room is wearing a neat chapeau...


calls the Nigerian-based Islamist terror group Boko Haram
... not to be confused with Procol Harum, Harum Scarum, possibly to be confused with Helter Skelter. The Nigerian version of al-Qaeda and the Taliban rolled together and flavored with a smigeon of distinctly Subsaharan ignorance and brutality...
a threat to all of west, north and central Africa.

In an interview with CNN television Wednesday, Jonathan called on the rest of the world to work with Nigeria to contain the group. He said Boko Haram members have gone to northern Mali, which is under control of al-Qaeda-linked

turban

s.

The president denies that alleged corruption in Nigeria is helping fuel the violence. He also denies charges that Nigerian soldiers have carried out human rights


When they're defined by the state or an NGO they don't mean much...


abuses against civilians under the guise of fighting terrorism.

U.S. Secretary of State
Hillary Clinton
... sometimes described as America's Blond Eminence and at other times as Mrs. Bill, never as Another Elihu Root ...
mentioned Boko Haram during her testimony before Congressional committees Wednesday. She called it part of the same global jihadist movement as al-Qaeda and Ansar al-Sharia


...a Yemeni Islamist militia which claims it is not part of al-Qaeda, even though it works about the same and for the same ends...


.

Posted by: Fred || 01/25/2013 00:00 || Comments || Link || E-Mail|| [6481 views] Top|| File under: Boko Haram
Saudi prince calls for Syrian rebels to be armed
A senior member of Saudi Arabia's monarchy called on Friday for Syrian rebels to be given anti-tank and anti-aircraft weapons to "level the playing field" in their battle against President Bashar al-Assad.

Insurgents in Syria have seized territory in the north of the country and control suburbs to the east and south of the capital, but Assad's air power and continued army strength have limited their advances 22 months into the conflict.

"I'm not in government so I don't have to be diplomatic. I assume we're sending weapons and if we were not sending weapons it would be terrible mistake on our part," said Prince Turki al-Faisal, a former intelligence chief and brother of Saudi Arabia's foreign minister.

"You have to level the playing field. Most of the weapons the rebels have come from captured Syrian stocks and defectors bringing their weapons," he said at the World Economic Forum in the Swiss mountain resort of Davos.

"What is needed are sophisticated, high-level weapons that can bring down planes, can take out tanks at a distance. This is not getting through."

Posted by: tipper || 01/25/2013 10:32 || Comments || Link || E-Mail|| [6500 views] Top|| File under:
Human Rights Minister condemns use of drones in Yemen
[Yemen Post] Yemen Human Rights Minister, Hooria Mashour openly criticized and condemned the use of drones - unmanned planes - in targeting al-Qaeda hideouts and

forces of Evil

in the country, arguing the collateral loss of lives much out-weighted the benefits of such a policy.

A long-standing human rights


...which are usually open to widely divergent definitions...


activists and member of the Joint Meeting Parties - JMP - before she was appointed Human Rights Minister in Yemen's transitional government, Minister Mashour has been known for a stance against violence and civil rights advocacy.

Only a week after Yemen's National Security Chief, Ali Hassan al-Ahmadi told the press "U.S drone strikes against al-Qaeda will continue as the two government - U.S and Yemen - keep up their counter-terrorism cooperation, Minister Mashour is voicing her disapproval, joining a long list of protesters.

Although the HR minister did nor per se rejected America' counter-terrorism strategy in Yemen she was keen to note "I am in favour of changing the anti-terrorism strategy. I think there are more effective strategies ...


Lay one out. Run it in parallel with the drone strategy and see which is the more effective. If the other one's that much more effective, replace the drone strategy with it. Dumping an effective strategy in anticipation of a newer, more effective strategy in the sweet by-and-by would be the kind of thing you'd expect from an entrenched Qaeda sympathizer or fifth columnist. Never mind.


We're committed to fighting terrorism but we're calling for changing the means and strategies... Strategies can be applied on the ground without harming civilians and without leading to human rights violations."

Human Rights activist in Yemen welcomed Minister Mashour comments, stressing the government needs now to devise a new strategy, in accordance with international law and human rights conventions.

"One cannot justify using terror to fight terror, the rule of law needs to be our weapon ... Otherwise we are no better than the

Death Eaters

we are opposing," said Mogib Hassan al-Sharafi a youth activist in Aden.

Posted by: Fred || 01/25/2013 00:00 || Comments || Link || E-Mail|| [6466 views] Top|| File under: al-Qaeda in Arabia
Britain
Suspected terrorist wins appeal
You just can't make this sh*t up YJCMTSU


A suspected terrorist from Algeria with links to supporters of al Qaida has won his appeal to stay on British soil over fears he may kill himself if deported.

The North African fanatic, who does not dispute posing a threat to national security and is currently free on bail, is believed to have provided travel arrangements and fake passports to terrorists.

But in a blow to the Home Office, a special immigration court has allowed the 43-year-old to remain in Britain amid concerns his human rights will be breached because he is likely to commit suicide once returned to his home country.


That doesn't make a bit of sense, even for Britain...

Question: do they mean he would hang himself, or become a jacket wallah?

There you go, they wouldn't want him to be a splodydope, unless he can take out a bunch of Zionist wimmins and babies...

In the same judgment, Mr Justice Mitting - who recently upheld hate preacher Abu Qatada's appeal to remain in Britain - told six other Algerian terror suspects they must leave the country.

But the senior immigration judge warned that despite his ruling there was "no end in sight" to removing the men, who are also free on bail and include two fundamentalists linked with an alleged 2003 plot to commit mass murder using the poison ricin.
Posted by: tipper || 01/25/2013 09:01 || Comments || Link || E-Mail|| [6469 views] Top|| File under:
Caribbean-Latin America
81 disgraced La Laguna cops resign

For a map,click here. For a map of Durango state, click here. For a map of Coahuila state, click here

By Chris Covert
Rantburg.com

A total of 81 disgraced municipal police agents in La Laguna resigned their jobs Thursday despite being offered training and tests that could have reinstated them, according to Mexican news accounts.

Last Friday 158 municipal police agents and clerks from Gomez Palacio and Ciudad Lerdo in Durango were detained after being disarmed by a Mexican Army unit, placed on six buses and then transported to Centro de Readaptacion Social Numero 1 in Durango city to face investigation and possibly charges. Among those detained were the Secretaria de Seguridad Publica (SSP) or police chiefs of Gomez Palacio, Victor Hugo Cordero and Ciudad Lerdo SSP Andres Balderas Perez.

According to a news report posted on Animal Politico website, however, 64 municipal police agents remain in detention with the two SSPs facing charges and six other unidentified municipal police agents under arrest warrants. A total of 91 police agents were released Wednesday.

The 91 police agents were offered military training as well as confidence tests by the Mexican Army as a condition of retaining their employment, but apparently all refused. The Mexican Army is currently operating La Laguna's 066 emergency system, and operates patrols in the area.

It has been reported in the Mexican press that an undisclosed number of military and police operatives have been deployed to La Laguna to aid with a security situation which has been characterized as deteriorating, including Mexican Army, Naval Infantry, and Policia Federal.

Thursday, according to a news item posted on El Siglo de Durango news daily, a Durango state deputy, José Antonio Rodriguez Ochoa, said that La Laguna has been forgotten and abandoned by state authorities.

According to the news report José Antonio Rodriguez Ochoa said, "The state of Durango state is not acting with the strength that such a complicated situation requires."

The deputy also referred to a recently passed Ley de Extincion, or Law of Forfeiture, the resources of which have not been diverted to use in confidence and control tests used to decide whether a police agent can retain his or her job.

According to a news item posted on the website of Yancuic news agency approximately ten clerks and police agents appeared at the Gomez Palacio Palacio Municipal or city hall Thursday to inquire about their employment status and any possible severance. According to the municipality human resources director, Jose Herrera, police agents asked about reassignment in other areas of the municipality while the security situation is being normalized.

Herrera was quoted as saying a severance of MX $2,000.00 (USD $158.25) was offered for voluntary resignations, and that was all that could be discussed. The subtext in the news report is that Gomez Palacio may not have sufficient funds to offer severances to all the resigned police agents.

Meanwhile in Durango city Mexican president Enrique Pena Nieto visited the state to promote his latest social initiative, the Cruzada Nacional contra el Hambre, or National Campaign against Hunger before he leaves for a tour in South America.

According to a news report posted on the website of El Siglo de Durango, President Pena Nieto said in a brief radio interview that he was "aware"of the situation in La Laguna, and that violence might not be quelled until the medium term. In the interview Pena Nieto failed to specify a time frame for ending violence in La Laguna.

According to a news item posted on El Universal news daily, President Pena Nieto is planning to attend a meeting of the Communidad de Estados Latinamericanos y Caribenos (CELEC) or Community of Latin American and Caribbean States to bevheld in Santiago, Chile. President Pena Nieto is also planning a brief visit to Uruguay.

Chris Covert writes Mexican Drug War and national political news for Rantburg.com
Posted by: badanov || 01/25/2013 00:00 || Comments || Link || E-Mail|| [6473 views] Top|| File under:
Caucasus/Russia/Central Asia
Council of Europe alleges use of torture in north Caucasus
The Council of Europe on Thursday accused Russian authorities of administering electric shocks, asphyxiation and other tortures on prisoners in an effort to suppress an Islamist insurgency in the North Caucasus.

The report was released after Russia for the first time allowed the publication of findings gathered by the council's committee on torture on a 2011 trip to Chechnya, Dagestan and North Ossetia.

The report by the Committee for the Prevention of Torture (CPT) gives weight to human rights groups' assertions that regional governments turn a blind eye to abuses in the name of cracking down on the terrorists militants.
Continued on Page 49
Posted by: ryuge || 01/25/2013 00:00 || Comments || Link || E-Mail|| [6504 views] Top|| File under:
China-Japan-Koreas
Kim Jong Eun surgery rumors force open a sliver of daylight with China
North Korea's official news agency has taken the unusual step of publicly rebuking a rumor about young leader Kim Jong Eun, and has chastised China, its sponsor and only real ally, in the process. The vitriolic report insists that the 30-year-old Kim absolutely, positively did not receive plastic surgery to look more like his deceased grandfather, Kim Il Sung. Such rumors have been around for years, but just as rumors. So why condemn them now, at the risk of just lending them greater legitimacy?

Since taking control of the country, Kim Jong Eun has aggressively cultivated an image in his grandfather's likeness. Kim Il Sung, considered North Korea's national founder, is practically deified. His son and heir, Kim Jong Il, rarely appeared in public and never fully inherited his father's cult of personality. Now, Kim Jong Eun seems to be doing everything he can to draw comparisons between himself and his beloved grandfather, which could help him considerably in consolidating and maintaining power.

The long-running rumors, that Kim Jong Eun's resemblance to Kim Il Sung is more than just genetic, got a big boost from a mainland Chinese station called Shenzhen TV. The network, based in the country's more liberal southeast, cited a "diplomatic source" who said he or she had traveled to Pyongyang recently, where a North Korean official had confirmed the rumor.
Posted by: tipper || 01/25/2013 12:32 || Comments || Link || E-Mail|| [6561 views] Top|| File under:
N. Korea threatens South if it supports U.N. sanctions
The threat comes a day after North Korea vowed to target the USA, its "sworn enemy," with a nuclear test and further long-range missile tests.

North Korea warned Friday it will take "strong physical countermeasures" against South Korea if Seoul takes part in United Nations sanctions aimed at punishing Pyongyang for the rocket launch.

"Sanctions mean war and a declaration of war against us," the Committee for Peaceful Unification of the Fatherland said in a statement carried by North Korea's official Korean Central News Agency.
Posted by: tipper || 01/25/2013 10:51 || Comments || Link || E-Mail|| [6481 views] Top|| File under:
Kerry raises N. Korean gulag issue in confirmation hearing
That twitched the surprise meter, just a bit...

WASHINGTON -- Sen. John Kerry, the nominee to be secretary of state, said Thursday that the Obama administration should be more vocal in criticizing the issue of North Korean political prisoners.

Testifying at a confirmation hearing before the Senate Foreign Relations Committee, of which he was long chairman, Kerry emphasized that American foreign policy is "defined by leadership of life-threatening issues like climate change, or fighting to lift up millions of lives by promoting freedom and democracy from Africa to the Americas and speaking out for the prisoners of gulags in North Korea and victims of human trafficking."

He also pointed out that today's world has become "more complicated" partly due to the emergence of China. He did not elaborate in his prepared opening remarks, which focused on a broad diplomatic vision.
Posted by: Steve White || 01/25/2013 00:00 || Comments || Link || E-Mail|| [6544 views] Top|| File under:
Park will not tolerate N. Korea's nuclear weapons program
DAVOS, Switzerland -- South Korean President-elect Park Geun-hye will not tolerate North Korea's nuclear weapons program and will respond firmly to any additional provocations from the communist country, a special envoy said Thursday (local time).

Rep. Rhee In-je, Park's special envoy to the World Economic Forum in Davos, Switzerland, made the remarks in a briefing to the foreign press while outlining the incoming president's policies on North Korea.

"President-elect Park has proposed a 'Korean Peninsula trust process' as a real solution to the North Korea issue," Rhee said. "If there is trust, the two Koreas can do a lot together, and if the trust accumulates, that could provide the key to solving the North Korean nuclear issue."

The envoy, a six-term lawmaker of Park's ruling Saenuri Party and a co-chief of her presidential campaign last year, added that the president-elect is open to dialogue with the North and will provide food and medical aid to the North Korean people.
Posted by: Steve White || 01/25/2013 00:00 || Comments || Link || E-Mail|| [6500 views] Top|| File under:
Norks Threaten Fresh Nuclear Test
North Korea on Thursday seized its brief moment in the international spotlight with threats to conduct a fresh nuclear test and target its "sworn enemy," the U.S.

"We are not disguising the fact that the various satellites and long-range rockets we will launch, as well as the high-level nuclear test we will carry out, are targeted at the United States, the sworn enemy of our people," the North's National Defense Commission said in a statement on Thursday. "Accounts with the U.S. need to be settled with force, not with words."

The statement carried by the official KCNA news agency came in response to Wednesday's UN Security Council resolution that condemns last month's rocket launch and intensifies sanctions against the renegade country.
Continued on Page 49
Posted by: Steve White || 01/25/2013 00:00 || Comments || Link || E-Mail|| [6474 views] Top|| File under:
Xi Backs Denuclearization of Korean Peninsula
China's president-in-waiting Xi Jinping on Wednesday said Beijing remains committed to denuclearization of the Korean Peninsula. Xi told envoys of president-elect Park Geun-hye that denuclearization and non-proliferation of weapons of mass destructions are "essential conditions" to peace and stability on the peninsula, according to delegation head Kim Moo-sung.

Xi's remarks came as the UN Security Council unanimously condemned the North's rocket launch in December and expanded existing sanctions, prompting the North to announce it would hold no more talks on dismantling its nuclear weapons program.

Xi "probably wanted to send North Korea a warning amid signs of another provocation by the North," said a diplomatic source in Beijing.

The Chinese Foreign Ministry issued a statement urging North Korea to refrain from doing anything that could worsen the situation, though it added the usual formula calling on other countries to remain calm.
Posted by: Steve White || 01/25/2013 00:00 || Comments || Link || E-Mail|| [6557 views] Top|| File under:
China calls for talks after North Korean threat
[LATIMES] With
North Korea openly threatening the United States with nuclear weapons, China called Thursday for a new round of diplomacy and appears to be growing increasingly frustrated with its longtime ally.

Beijing's calls for intervention come amid a torrent of belligerent language from Pyongyang, angered by a United Nations


...where theory meets practice and practice loses...


resolution earlier in the week expanding sanctions over its missile and nuclear program.

The latest escalation came Thursday when Pyongyang lashed out at the United States, which it called the "archenemy of the Korean people.''

"We are not disguising the fact that the various satellites and long-range rockets that we will fire and the high-level nuclear test we will carry out are targeted at the United States," North Korea's National Defense Commission said in a statement released by the official news service.

"Settling accounts with the U.S. needs to be done with force, not with words," it said.

North Korea's confrontational stand dampened hopes that the country might be following a more moderate course under its new 30-year-old leader, Kim Pudge Jong-un


...the hereditary potentate of North Korea...


, who took over 13 months ago following the death of his father Kim Jong Il.
Posted by: Fred || 01/25/2013 00:00 || Comments || Link || E-Mail|| [6513 views] Top|| File under: Commies
Europe
2 convicted of al-Qaida membership in Germany
A German and an Austrian have been convicted of membership in al-Qaida and sentenced to several years in prison.

Yusuf Ocak, 27, from Luebeck, Germany, was also convicted of being a founding member of the German Taliban Mujahideen and was sentenced to 9 years in prison. Maqsood Lodin, 23, an Austrian of Afghan background, was sentenced to 6 years 9 months.

Both can appeal.

The pair met in July 2010 in Pakistan's Waziristan region and were assigned by al-Qaida to collect money and recruit members for the terrorist group in Europe upon returning there in the spring of 2011. Ocak also posted a threat video on the internet in 2009.

Ocak was arrested in Vienna and Lodin in Berlin in 2011. Neither defendant made statements during the trial.


Posted by: tipper || 01/25/2013 09:21 || Comments || Link || E-Mail|| [6540 views] Top|| File under:
74% of French say Islam is 'intolerant'
I offer this not to endorse the survey or the findings. There has been a disconnect between the European nomenklatura and ordinary Europeans over Islam, just as there has been in America. This survey illustrates that divide.

ROME, JANUARY 24 - A new survey by Paris-based Ipsos research company on Thursday showed 74% of French respondents believe the Muslim religion is ''intolerant'' and incompatible with their social values.

The survey, published on the Le Monde newspaper website, also showed eight out of 10 French people believe the Islamic religion tries to impose its views on others, 10% believe a majority of Muslims are fundamentalists, and another 44% believe a many but not all Muslims are fundamentalists. Most respondents did not know how to define fundamentalism, however.

The data varied across age groups and political affiliations, but represents a majority in each category of respondents.
Posted by: Steve White || 01/25/2013 00:00 || Comments || Link || E-Mail|| [6521 views] Top|| File under:
Home Front: WoT
Ex-CIA man Kiriakou gets 2 1/2 years for leaks
Former CIA officer John Kiriakou was sentenced Friday to more than two years in prison by a federal judge who rejected arguments that he was acting as a whistleblower when he leaked a covert officer's name to a reporter.

A plea deal required the judge to impose a sentence of 2 1/2 years. U.S. District Judge Leonie Brinkema said she would have given Kiriakou much more time if she could.

Kiriakou's supporters describe him as a whistleblower who exposed aspects of the CIA's use of torture against detained terrorists. Prosecutors said Kiriakou was merely seeking to increase his fame and public stature by trading on his insider knowledge.

The 48-year-old Arlington resident pleaded guilty last year to violating the Intelligence Identities Protection Act. No one had been convicted under the law in 27 years.
Posted by: tipper || 01/25/2013 11:38 || Comments || Link || E-Mail|| [6473 views] Top|| File under:
International-UN-NGOs
UN Secretary-General outlines UN priorities for 2013
[GBCGHANA] UN Secretary-General
the ephemeral Ban Ki-moon


... of whom it can be said to his credit that he is not Kofi Annan...


has outlined the United Nations


...Parkinson's Law on an international scale...


priorities for 2013. He told the General Assembly's 193 member States that this year, they were meeting amid tremendous turmoil and uncertainty.
Continued on Page 49
Posted by: Fred || 01/25/2013 00:00 || Comments || Link || E-Mail|| [6552 views] Top|| File under:
Israel-Palestine-Jordan
Netanyahu begins informal coalition talks
Israeli Prime Minister Benjamin Netanyahu contacted two potential coalition partners Thursday, in his first, informal, steps towards forming the country's next government, DPA reported.

The final results of Tuesday's elections gave the right-wing and religious bloc of parties in the 120-seat Knesset a one seat majority, according to the Central Election Committee. Votes from soldiers, diplomats and prisoners, which were counted Thursday, gave one more seat, under Israel's proportional representation system, to the ultra-nationalist Jewish Home party at the expense of the United Arab List.

Netanyahu, whose Likud-Beteinu coalition won 31 seats, met in Jerusalem with Yair Lapid, leader of the centrist Yesh Atid party, which unexpectedly became the second largest faction in the parliament with 19 seats. No details emerged from the two-and-a-half hour meeting. Lapid was the first party leader with whom Netanyahu has held face-to-face talks since the election.

The premier also telephoned Jewish Home leader Naftali Bennett, whose party is the fourth largest in parliament with 12 mandates.

President Shimon Peres is to consult separately with representatives of all 12 parties next week. He will then entrust one party leader - the only realistic possibility being Netanyahu - with the task of forming the next government, after which official negotiations can begin.

Former foreign minister and Beiteinu leader Avigdor Lieberman said the new government should focus on domestic issues rather than the Palestinian peace process, where serious rifts exist between potential coalition partners Yesh Atid and Jewish Home. Lieberman, who will not hold a ministerial portfolio unless he is acquitted in an impending trial for fraud and breech of trust, also rejected the long-standing Palestinian demand for Israel to freeze construction in settlements in the West Bank and East Jerusalem before peace talks begin.

"We are not willing to accept any diktats on the issue of a freeze," he told Israel Radio.

"There won't be a freeze, not in Jerusalem and not in Judea and Samaria," he added, using the Biblical terms for the West Bank.

Peace talks have been moribund since September 2010 after Netanyahu refused a demand by Palestinian President Mahmoud Abbas to extend a partial 10-month settlement freeze in the West Bank.

"At the end of the day, we really want to reach here an agreement for peace," said Lieberman. "But if the other side doesn't want this, that's its problem."


Let the Paleos make a compromise proposal, and let them carry the burden of selling it to their people.

He said a prospective coalition consisting only of Likud-Beteinu, Yesh Atid, and the Jewish Home could find common ground by agreeing to reduce the cost of living, and ending blanket military service exemption for ultra-Orthodox Jews, two issues which dominated the recent election campaign.

But an incoming Yesh Atid legislator told Israel Radio that reviving the peace process was one of three conditions under which his party would join a Netanyahu-led government.

"Without peace negotiations, we will not join the government," said Rabbi Shai Piron.
Posted by: Steve White || 01/25/2013 00:00 || Comments || Link || E-Mail|| [6575 views] Top|| File under:
Hamas To Establish Military Academy For Schoolkids
[Jpost] Haniyeh says inaugural

Gazoo

school will prepare kids as young as 12 to establish Paleostinian state "from the river to the sea."



Hamas, always the voice of sweet reason,

plans to establish a military academy in the

Gazoo

Strip to train and educate schoolchildren.

Hamas Prime Minister Ismail Haniyeh


...became Prime Minister after the legislative elections of 2006 which Hamas won. President Mahmoud Abbas dismissed Haniyeh from office on 14 June 2007 at the height of the Fatah-Hamas festivities, but Haniyeh did not acknowledge the decree and continues as the PM of Gazoo while Abbas maintains a separate PM in the West Bank...


announced on Thursday that the military academy, the first of its kind in the

Gazoo

Strip, would prepare the children for the "phase of liberating Paleostine."

He said that children in grades 7-9 could join the school and graduate with a diploma or a BA in military affairs.

Haniyeh made this announcement during a ceremony in the

Gazoo

Strip marking the birth of the prophet Muhammad. More than 10,000 schoolchildren attended the ceremony, which included a "military parade" by some of the teenagers.

The prime minister said he has instructed the Hamas-run Education Ministry to draw up plans for the establishment of the military academy. Haniyeh said that the new academy would educate and prepare children for the establishment of a Paleostinian state "from the river to the sea."

The decision to establish a military academy follows Hamas's announcement that it would create its own "defense ministry" in the

Gazoo

Strip. That announcement was made shortly after the IDF's Operation Pillar of Defense in

Gazoo

in November.
Posted by: trailing wife || 01/25/2013 00:00 || Comments || Link || E-Mail|| [6494 views] Top|| File under: Hamas
2012 Sees 55% Drop In Israeli Casualties From Terrorism
But they make faces most fearsomely...

Fortunately, there's that saving grace. Do note that these statistics include Gaza's excessive rocketry brouhaha in November.

Lesson to Gazookian rocketeers: if you want to cause casualties, you have to hit something other than sand...

[Jpost] The past year saw a 55 percent drop in the number of casualties from terrorism compared to 2011, according to figures released by the Shin Bet (Israel Security Agency) on Thursday.

Ten Israelis

bit the dust

in terrorist attacks in 2012, compared to 22 in 2011. Six of the casualties were civilians and four were members of the security forces.

Nine out of the ten casualties in 2012 were killed in terror attacks that originated from the

Gazoo

Strip (7) and the Sinai Peninsula (2). Paleostinian rocket fire during Operation Pillar of Defense in November resulted in the murder of six Israelis - four civilians and two members of the security forces. One Israeli was

rubbed out

in a terrorist attack in Ramle, central Israel.
Posted by: trailing wife || 01/25/2013 00:00 || Comments || Link || E-Mail|| [6472 views] Top|| File under:
Syria-Lebanon-Iran
Syrian Authorities Call for 'Million Man Prayers' on Friday
[An Nahar] Syrian authorities have called for "million man prayers" at mosques on Friday to appeal for the re-establishment of security in the country, ravaged by 22 months of bloodshed, a minister said.

"Prayers will be held after Friday services in Syria's mosques with the appeal for a return to security and safety in the homeland," Minister of Religious Endowments Mohammed Abdel Settar said in a statement.

Syria "will prevail against the conspiracy launched by hostile states, carried out by their proxies and slaves, and led by Wahhabi infidels from abroad," he said in the statement released Thursday by state news agency SANA.

Wahhabism is a strict form of Sunni Islam practiced mainly in Saudi Arabia.

Syrian authorities have consistently labeled the uprising against President Bashar Assad's regime as a "conspiracy" backed by the West, Saudi Arabia, Qatar and Turkey.

Posted by: Fred || 01/25/2013 00:00 || Comments || Link || E-Mail|| [6502 views] Top|| File under: Govt of Syria
US has plans for surgical strikes on Iran, sez Ehud Barak
In this lifetime, or the next?

The United States are now considering the use of surgical strikes, rather than heavy-handed attacks, to stop Iran from acquiring nuclear weapons, Israel's outgoing defence minister, Ehud Barak, said Thursday at the World Economic Forum meeting in Davos, DPA reported.

Barack said the US military plans had been changed under the administration of President Barack Obama to "extremely fine noodles scalpels."

"I used to scorn my American friends, I used to tell them: When we talk about surgical operations, we think of scalpels - you think of a chisel with a 10-pound hammer," he said at the meeting of government and business leaders in the Swiss town.
Continued on Page 49
Posted by: Steve White || 01/25/2013 00:00 || Comments || Link || E-Mail|| [6571 views] Top|| File under:
Iran unveils third generation fighter jets
Iranian Defense Minister will soon unveil the third generation of Iranian fighter jets, defense ministry official said, MNA reported.


Readers should click the link for a look. I think it's a cleaned up F5...

Reports quoted Ahmad Vahidi as saying; "a new fighter jet to be unveiled soon, is designed as a bomber and performs both air-to-air and air-to-ground missions. It is fully engineered by Islamic Republic of Iran's scientists and is considered a very important achievement for Iran."

This will be the third generation of Iranian fighter jets unveiled by Iranian defense ministry since the Islamic Revolution in 1979. Previously, Iran Defense industry had revealed "Azarakhsh" and "Saeqeh" for first and second generation of fighter jets respectively.
Posted by: Steve White || 01/25/2013 00:00 || Comments || Link || E-Mail|| [6557 views] Top|| File under:
Who's in the News
51
[untagged]
3
Arab Spring
3
al-Qaeda in Arabia
3
Govt of Pakistan
2
Commies
1
Ansar Dine
1
Boko Haram
1
al-Shabaab
1
Govt of Iran
1
al-Qaeda in North Africa
1
Govt of Syria
1
Hamas
1
Houthis
1
Moro Islamic Liberation Front
Bookmark
E-Mail Me
The Classics
The O Club
Rantburg Store
The Bloids
The Never-ending Story
Thugburg
Gulf War I
The Way We Were
Bio
Merry-Go-Blog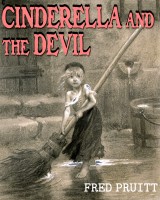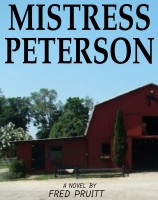 On Sale now!


A multi-volume chronology and reference guide set detailing three years of the Mexican Drug War between 2010 and 2012.

Rantburg.com and borderlandbeat.com correspondent and author Chris Covert presents his first non-fiction work detailing the drug and gang related violence in Mexico.

Chris gives us Mexican press dispatches of drug and gang war violence over three years, presented in a multi volume set intended to chronicle the death, violence and mayhem which has dominated Mexico for six years.
Click here for more information


Meet the Mods
In no particular order...


Steve White
Seafarious
Pappy
lotp
Scooter McGruder
john frum
tu3031
badanov
sherry
ryuge
GolfBravoUSMC
Bright Pebbles
trailing wife
Gloria
Fred
Besoeker
Glenmore
Frank G
3dc
Skidmark
Alaska Paul



Better than the average link...



Rantburg was assembled from recycled algorithms in the United States of America. No trees were destroyed in the production of this weblog. We did hurt some, though. Sorry.
34.229.63.215

Help keep the Burg running! Paypal: