Afghanistan
Karzai accuses foreign countries of 'plotting' against Afghan peace
[Dawn] Afghan President Hamid Karzai accused foreign countries on Tuesday of plotting against his war-weary nation's peace programme, saying all negotiations should take place under his administration.

Without pointing a finger at any particular country, Karzai said he had told the US government during a recent visit to Washington that "no foreign party must try to take the Afghan peace process in its hand".

All negotiations with Taliban insurgents should take place through the government-appointed High Peace Council, but unnamed "foreigners" had tried to sidestep the council, Karzai said.

Karzai made the comments in a long diversion during a speech to a water management conference in Kabul, but it was unclear why he raised the issue or who exactly he was targeting.

A senior official told AFP that Karzai was referring "to foreign and internal elements who are trying to tell the Taliban to hold talks with other groups and encouraging political groups to hold talks with the Taliban".

The plan was to weaken the Afghan government, he said, adding that the "foreign elements" were from both Western and regional countries.

Afghan Defence Minister Bismillah Khan Muhammadi is on a five-day visit to neighbouring Pakistan, where he has met Chief of Army Staff General Ashfaq Kayani.

Afghan-Pakistani relations are understood to have improved recently despite years of suspicion and mutual accusations of Taliban violence plaguing both countries.

"Any effort to conduct peace talks individually is not an effort for peace but it's a plot by the foreigners, aimed at weakening Afghanistan," Karzai said.

Posted by: Fred || 01/30/2013 00:00 || Comments || Link || E-Mail|| [503 views] Top|| File under:
Kabul willing to consider Pak offer to train forces
[Dawn] Putting aside years of mistrust, the Afghan government indicated on Monday its willingness to consider Pakistan's longstanding offer of training its armed forces.

This sense was conveyed during Afghan defence delegation's meeting with Army Chief Gen Ashfaq Pervez Kayani at the military headquarters.

The Afghan delegation led by Defence Minister Gen Bismillah Khan Muhammadi, which is on a five-day visit to Pakistan, included Major General Afzal Aman, Director General of Military Operations; Major General Abdul Manan Farahi, Director General Military Intelligence and Investigation; Major General Payanda Mohammad Nazim, Inspector General of Training; and Major General Aminullah Karim, Commandant of National Defence College, Afghanistan.

The rare visit of the high-level Afghan defence delegation denoted a paradigm shift in Afghanistan's perceptions about Pakistan.

Because of years of disinformation, Afghan authorities had always sceptically looked towards Pakistan believing that the former ally of Taliban was opposed to the current set-up and was backing Taliban insurgency.

It was this opinion that prevented Afghanistan from considering Pakistani offer to train its troops, which was originally made in 2010 by Gen Kayani. Afghan President Hamid Karzai had at a meeting with journalists last February dismissed the offer as a non-starter till Pakistan rebuilt confidence by addressing Kabul's concerns about its involvement with Taliban terrorists.

Posted by: Fred || 01/30/2013 00:00 || Comments || Link || E-Mail|| [524 views] Top|| File under: Govt of Pakistan
Africa North
U.N. Says 200,000 Fighters in Libya 'Revolutionary Brigades'
[An Nahar] There are still 200,000 armed fighters in "revolutionary brigades" in Libya, a top U.N. envoy said Tuesday, expressing fears that Mali's conflict could spillover into the country.

Foreign governments have raised concerns about security in Libya and U.N. envoy to the country Tarek Mitri said France's military campaign in Mali had opponents in Libya.

"Opposition of armed radical groups to the military intervention in Mali may exacerbate the situation given ideological and/or ethnic affiliations as well as porous borders in Libya," Mitri told the Security Council.

He said that border security was a "concern" because of unrest in Libya, particularly around the eastern city of Benghazi, and "the possible impact of recent developments in Mali."

Mitri told reporters after the meeting there are up to 200,000 armed men in the revolutionary brigades that overthrew late strongman Moammar Gadhafi who are still not under government control.

He added that an estimated 7,000 prisoners are still being held in jails run by the militias since the fall of Gadhafi in 2011.

Mitri said more than 20,000 former revolutionary brigade militia are being trained to become police in state security forces and insisted government control is slowly improving.

But he acknowledged problems. "They know they cannot extend the authority of the state to the whole of Libyan territory, they are aware that they do not have the monopoly of the use of force," Mitri told reporters.
Posted by: Fred || 01/30/2013 00:00 || Comments || Link || E-Mail|| [1567 views] Top|| File under: Arab Spring
Morsi Postpones France Visit as Clashes Continue
[An Nahar] Egyptian President Mohamed Morsi has postponed an official visit to France this week, the French presidency said Tuesday, as days of deadly clashes brought his rule to the brink of collapse.

Morsi had been due to meet French President Francois Hollande on Friday to discuss France's military intervention in Mali, which he has criticized.


Was he going to make a side-trip to Geneva to check on his Krugerrands?

The Egyptian opposition has pledged mass protests on Friday after violence sweeping the country left at least 52 dead in five days.

Morsi's office said earlier Tuesday that his scheduled two-day trip to Germany starting on Wednesday was still on.

Posted by: Fred || 01/30/2013 00:00 || Comments || Link || E-Mail|| [503 views] Top|| File under: Arab Spring
Fresh Crisis May Force Morsi Concessions
[An Nahar] After winning a tug-of-war with the opposition over Egypt's new constitution in December, Islamist President Mohamed Morsi faces a fresh crisis, one that is hard to pass without him making concessions.

The gravity of the crisis was highlighted Tuesday by Defense Minister General Abdel Fattah al-Sissi, who warned if the current situation persists it could "lead to a collapse of the state".

Egypt has been rocked by rioting since Thursday night which has killed at least 52 people, forcing Morsi to impose emergency and night-time curfews in the worst-affected provinces of Port Said, Ismailiya and Suez Canal.

On Saturday, violence went kaboom! in Port Said after a court sentenced to death 21 supporters of a local football club for their involvement in a deadly soccer riot last year. Forty-two people have died so far in Port Said.

Sissi, also Egypt's military chief, urged all parties to bury their differences and find a solution to the country's "political, economical, social and security" problems.

The military faced a tough task, he said, as it did "not want to confront Egyptian citizens who have a right to protest" but it also had "to protect vital institutions".

On Monday, the senate ratified a law granting the armed forces powers of arrest and allowing them to "support the police in maintaining order and protecting vital installations until the end of parliamentary elections and whenever the National Defense Council (headed by Morsi) requests it".

In November, Morsi had a showdown with the main opposition National Salvation Front over the Islamist-drafted constitution.

But the president came out on top with the charter being adopted through a referendum in December, despite mass demonstrations by his adversaries.

This time, however, the situation is more complicated.

"This crisis will not pass easily," said Mustafa Kamel El-Sayyed, professor of political sciences at Cairo University.

The tussle over the constitution had "put liberals and leftists on one side and Islamists on the other, with the people not really being involved," he said.

"But this time the people are part of it, protesting over the deterioration of their living conditions."

And also this time, according to Sayyed, a new element has emerged on the scene.

"A group of young anarchists (nicknamed as the Black Bloc) who are ready to engage in violence with the police," he said.

Posted by: Fred || 01/30/2013 00:00 || Comments || Link || E-Mail|| [412 views] Top|| File under: Arab Spring
Cairo affirms death sentence for 7 Copts over anti-Islam film
[UK.NEWS.YAHOO] A Cairo tribunal on Tuesday upheld death sentences passed on seven Egyptian Coptic Christians in absentia for their involvement in a movie that ridiculed the Prophet Mohammed, a judicial source said.

The accused, including the director of the movie that

fired up the rubes

across the

Mohammedan

world when it surfaced last September, are currently living in the United States.

Terry Jones, an American pastor based in Florida who is said to have promoted the film and who had also been sentenced to death in absentia, had his sentence reduced to five years in jail by the tribunal.

Egyptian courts usually hand out the maximum punishment -- execution in this case for a blasphemy verdict -- and send the decision to the state's top Islamic scholar to get his approval.

Tuesday's confirmation of the sentences occurred after his opinions were taken.

If the defendants do return to Egypt, they could get a new trial, according to legal experts.

The movie, in which the Prophet Mohammed is depicted as a buffoon and paedophile, sparked a wave of angry protests across the Middle East in which more than 30 people were killed.
Posted by: Fred || 01/30/2013 00:00 || Comments || Link || E-Mail|| [505 views] Top|| File under: Arab Spring
Caribbean-Latin America
Proposal advances in Mexico to limit preventative detentions to 8 days

For a map, click here

By Chris Covert
Rantburg.com

A new law is advancing in the Mexican national legislature which could limit preventative detentions to eight days, according to Mexican news accounts.

A news report which appeared on the website of El Sol de Mexico news daily last Saturday said that Partido Revolucionario Institucional (PRI) deputy coordinator of the senate, Arturo Zamora Jimenez, claimed that Mexican senators are discussing limiting the prosecutorial maneuver of arriago, or preventative detentions to just eight days.

Current law permits Mexico's Procuraduria General de la Republica (PGR) or national attorney general to detain suspected criminals for up to 40 days without charge or trial. The maneuver is colloquially known in Mexico as "rooting", and is typically used against suspected drug traffickers and corrupt government officials.

Arraigo can only be imposed with the consent of a Mexican federal judge and can be extended under certain conditions for up to 80 days.

According to a news report which appeared on the website of Animal Politico news website Saturday, Zamora Jimenez said that the law violates Article 17 of the Mexican Constitution which limits detentions by the PGR to just 48 hours. The procedure, according to the senator violates criminal defendants right to a speedy trial.

Mexico has a Napoleonic law code, which means that detained criminal defendants begin serving time for their crime immediately, but may be released if they can prove their innocence.

According to the article, Zamora Jimenez wants to limit use of arraigo to only drug traffickers and organized crime defendants.

During the term of President Felipe Calderon, drug traffickers could and were routinely be held incommunicado on military bases until the prosecutorial investigation was complete. Arraigo has been used against government officials as well. In the case of the massacres in La Laguna during 2010, prison officials in Durango's Centro de Readaptacion Social Numero 2 prison in Gomez Palacio, Durango, were detained for 20 days after it was learned they had spent months permitting prisoners passes at night in order to attack Los Zetas facilities in La Laguna. Those series of massacres cost the lives of more than 30 individuals in 2010.

Prison director Margarita Rojas Rodriguez was ordered detained for 20 days, then was sentenced three months later to serve time in a prison in Nayarit. Ten other officials were eventually sentenced for their role in the massacres as well.

Another example of the use of arraigo is Jose Antonio Acosta Hernandez, AKA Diego, one of the bloodiest capos in Mexican Drug War history, who was ordered detained for 40 days for his role in more than 1,500 murders during his reign of terror between 2007 and 2011 in Chihuahua state.

Arraigo is part of Mexican Article 139 of the Code of Criminal Procedure of the State, not of the Mexican Constitution. Part of the law, according to an article entitled El Arraigo es Opesto al Principio de Presuncion de Inocencia, or Rooting is Opposed to the Principle of Presumption of Innocence, found on the website of www.poderjudicial-gto.gob.mx/ by Laura Patricia Ramirez Molina, only freedom of movement of the detainee may be constricted. The government is not allowed to seize property, but is only allowed to detain suspects for the time period to enable prosecutors to complete their investigation. In practice, prosecutors also limit detainee contact with the outside during the term of their detention.

In the article, Ramirez Molina proposed the use of electronic means of tracking criminal suspects detained under arraigo.

The article can be found here (PDF download).

According to the article, Ramirez Molina said that arraigo violates Articles 14, 16 and 19 of the Mexican Constitution. It should be noted that Mexican criminal procedure in practice doesn't allow the presumption of innocence in that criminal defendants must prove their innocence.

Chris Covert writes Mexican Drug War and national political news for Rantburg.com
Posted by: badanov || 01/30/2013 00:00 || Comments || Link || E-Mail|| [411 views] Top|| File under:
Europe
France to Expel Radical Imams within Days
[An Nahar] French Interior Minister Manuel Valls said Tuesday that Paris is set to deport a string of radical religious imams as part of a fight against "global jihadism".

"Several radical foreign preachers will be expelled in the coming days," Valls told a Brussels conference called to tackle extremism in Europe, without identifying any of the individuals concerned.

"I don't confuse this radical Islam with the Islam of France but there is a religious environment, there are Salafist groupings, who are involved in a political process, whose aim is to monopolize cultural associations, the schooling system," he added.

"We will expel all these imams, all these foreign preachers who denigrate women, who hold views that run counter to our values and who say there is a need to combat France.

"We have to be extremely firm and that I will be," he said.

Posted by: Fred || 01/30/2013 00:00 || Comments || Link || E-Mail|| [1560 views] Top|| File under: Salafists
Iraqi men sentenced in Ky. terrorism case
An Iraqi man who pleaded guilty to terrorism charges in Kentucky was sentenced Tuesday to life in prison without parole and a co-defendant received a 40-year sentence for his role in a plot to ship weapons and cash to insurgents in Iraq.

Mohanad Shareef Hammadi, 25, protested U.S. District Judge Thomas B. Russell's decision to send him away for life while granting 30-year-old Waad Ramadan Alwan less time in prison.


Alwan must have 'cooperated'...

Hammadi told Russell about growing up poor in Bayji, Iraq, and said his role in the scheme was merely helping a friend load a truck for much-needed money.

Hammadi's attorney, James Earhart of Louisville, had sought 25 years in prison for his client and said he would appeal the life sentence.

"A 25-year-old getting a life sentence is a tragedy," Earhart said. "The life that he lived is a tragedy."

Hammadi and Alwan pleaded guilty in 2011 and 2012 to working with a man they thought was an insurgent in the United States to ship thousands in cash, machine guns, rifles, grenades and shoulder-fired missiles to al-Qaida in Iraq from 2010 through 2011. Prosecutors said the two were actually working with a confidential informant who recorded the pair's activities and no money or weapons ever left the United States.

The two were arrested in May 2011 in Bowling Green, Ky., after a federal sting operation.

Former Pennsylvania National Guard Sgt. Brandon Miller of Chadds Ford, Pa., described the sentences as "outstanding."

Ford received a Purple Heart for burn injuries sustained when his Humvee blew up after hitting a roadside bomb near Bayji, where Alwan and Hammadi admitted to planning explosives.
Posted by: tipper || 01/30/2013 00:30 || Comments || Link || E-Mail|| [405 views] Top|| File under:
India-Pakistan
'Money down the toilet:' India security experts on Harper's $1-million armoured car
The government's decision to fly an armoured vehicle to India at a cost of more than $1-million for Prime Minister Stephen Harper's state visit last November mystified Indian diplomats, and prominent security analysts in the country say it reflects a shocking lack of understanding of modern India on the part of the Royal Canadian Mounted Police, whom the government says recommended the move.

"To think that India cannot protect a visiting dignitary is testament to very poor intelligence in Western countries and a failure of comprehension – it's just plain stupid," said Ajai Sahni, executive director of the Institute for Conflict Management in Delhi and a leading expert on terrorism in South Asia. "From a pure security perspective, it's money down the toilet."

The Indian government had offered Canada the use of an armoured Mercedes Benz for Mr. Harper's visit but after a "threat assessment" the RCMP decided it was not sufficient.

India's president uses an armoured Mercedes Mercedes Benz S600, while prime minister Manmohan Singh – whose security team receives roughly a dozen serious threats to his personal security each day – uses an armoured 2009 BMW 7 Series for his travel in the country, security sources say. Canada instead brought an armoured Cadillac limousine and SUV.

Posted by: tipper || 01/30/2013 13:59 || Comments || Link || E-Mail|| [472 views] Top|| File under:
Clerics acquitted in kidnapping case
[Dawn] A local court on Monday acquitted Lal Masjid Khateeb Maulana Abdul Aziz along with his spouse and two other clerics in the kidnapping case of four policemen.

On January 10, Senior Civil Judge Sheikh Sohail had framed charges against Maulana Aziz, his wife Majida alias Umme Hassan, Maulana Afzal and Maulana Abdul Basir for kidnapping the police officials on May 18, 2007.

They were also accused of obstructing the policemen from performing their duty and using the loudspeaker for inciting people against the government.

The clerics, however, pleaded that they had neither kidnapped the police officials nor committed any other illegal act.

It may be noted that it is a routine practice under the Criminal Procedure Code (CrPC) that statements of witnesses are recorded and they are cross-examined after the indictment of an accused.

However, in the kidnapping case of the police officials, in which Maulana Aziz and his associates were booked, the court had recorded the statements of the witnesses even before framing the charges against the accused persons.

Later, in order to complete the CrPC requirement, the court offered the prosecution -- the Islamabad police -- to produce witnesses and reserved judgment on Jan 12. However, no witness appeared before the court.

On Monday, the judge announced the short order acquitting all the four accused persons of the charges.

According to the FIR registered by the Aabpara police on May 18, 2007, students of Jamia Faridia and Jamia Hafsa, the two seminaries affiliated with Lal Masjid, kidnapped the policemen at the behest of Maulana Aziz and his associates.

It said the seminary students while attacking the policemen were chanting slogans against the government and demanding the release of Khalid Khawaj, a former ISI official and a close friend of Maulana Aziz and his brother Ghazi Abdul Rasheed, who was at that time in the custody of law enforcement agencies.

The FIR also alleged that in May 2007 during a Friday sermon Maulana Aziz had warned of suicide attacks if the government launched an operation against Jamia Hafsa.

During the hearing of the case, Qari Wajihulllah, the counsel for Maulana Aziz, maintained that the police had framed his client. He claimed that Maulana Aziz was not present at the place from where the policemen had been kidnapped.

According to him, in order to please the then military dictator Pervez Musharraf, the police had fabricated 27 'bogus' cases against the Lal Masjid cleric.

He pointed out that the police had produced eight witnesses in the court but none of them deposed against the clerics of Lal Masjid.

Qari Wajihullah told Dawn that Maulana Aziz had been acquitted in all but one case. The only pending case against the cleric is related to raids by the seminary students on CD shops at F-7, F-6 and Aabpara market. The case was registered a few days before the Lal Masjid operation in 2007, he added.

It may be mentioned that the Islamabad administration in its reply submitted to the Lal Masjid commission had mentioned a series of cases registered against the cleric.

According to the administration, Maulana Aziz on February 25, 2007, was booked in the abduction case of an assistant sub-inspector (ASI) of the special branch. On March 27 the same year, he was nominated for abducting a woman and her daughter and on March 28, a case was registered against the cleric and others for kidnapping two police officials and seizing their official vehicles.

On March 28, a case was registered against him for launching an FM radio without obtaining permission from the government. On April 14, the cleric was booked in the CD shops burning case. On May 18, he was booked for kidnapping the four police officials and on May 21 for abducting three other policemen. 0n July 3, the Lal Masjid management snatched weapons from the police.
Posted by: Fred || 01/30/2013 00:00 || Comments || Link || E-Mail|| [440 views] Top|| File under: Govt of Pakistan
Kargil adventure was four-man show: general
[Dawn] The men who witnessed the Kargil


... three months of unprovoked Pak aggression, over 4000 dead Paks, another victory for India ...


fiasco continue to spill the beans. Lt Gen (retd) Shahid Aziz, a former chief of general staff of Pakistain Army who has till now kept his peace about what he witnessed in the summer of '99, says the 'misadventure' was a four-man show the details of which were hidden from the rest of the military commanders initially.

This is the first time someone this senior in the military hierarchy of the time has spoken in such detail and with such frankness about the fiasco that was Kargil.

According to him, initially the Kargil operation was known only to Gen
Pervez Perv Musharraf


... former dictator of Pakistain, who was less dictatorial and corrupt than any Pak civilian government to date ...


, chief of general staff Lt Gen Mohammad Aziz, FCNA (Force Command Northern Areas) commander Lt Gen Javed Hassan and 10-Corps commander Lt Gen Mahmud Ahmad.

The majority of corps commanders and principal staff officers were kept in the dark, says Gen Aziz. "Even the-then director general military operations (DGMO) Lt Gen Tauqir Zia came to know about it later," says Gen Aziz who at the time was serving as director general of the analysis wing of Inter-Services Intelligence (ISI).

He said that Gen Musharraf worked on a policy of "need to know" throughout his tenure as COAS and later president -- in other words, Musharraf would issue orders to only those who were required to implement orders instead of first consulting corps commanders and other military officers.

The Kargil operation began in the summer of 1999 when Pak soldiers infiltrated into positions on the Indian side of the Line of Control.
The infiltration, which managed to cut off Indian supply lines, took New Delhi by surprise.

Initially, Islamabad claimed that the infiltrators were mujahideen but it could not maintain this façade for long. The Indian response coupled with international pressure forced the Pakistain military to withdraw.

However,


it was a brave man who first ate an oyster...


the aftermath of the operation served to heighten tensions between Gen Musharraf and then prime minister
Nawaz Sharif


... served two non-consecutive terms as prime minister, heads the Pakistain Moslem League (Nawaz). Noted for his spectacular corruption, the 1998 Pak nuclear test, border war with India, and for being tossed by General Musharraf...


which culminated in the October coup when the military removed the elected government and took over.

'Operation was never planned'

"The Pakistain Army did not plan the operation because Gen Musharraf never saw Kargil as a major operation. Only the FCNA was involved in it and perhaps a section of 10-Corps," says Aziz, adding that it was a major intelligence failure for India. More details of the operation are expected in Gen Aziz's book which is hitting the bookshelves next week.

"It was a miscalculated move," he says when asked about the operation, adding that "its objectives were not clear and its ramifications were not properly evaluated".

At his picturesque farmhouse in Pind Begwal in the foothills of Murree, about 30km from the capital, Gen Aziz was not averse to speaking frankly about the operation.

"It was a failure because we had to hide its objectives and results from our own people and the nation. It had no purpose, no planning and nobody knows even today how many soldiers

bit the dust

."

He said he was personally not aware of what information had been shared with then prime minister Nawaz Sharif, but he felt that Mr Sharif "was not fully in the picture".

He, however, recalls a general telling him that Nawaz Sharif asked "when are you giving us

Kashmire

?" during an informal discussion. This suggests, says Gen Aziz, that Mr Sharif was not completely in the dark.

Gen Aziz himself first discovered that something was up when he came across wireless communication intercepts from which he could tell that something was making the Indian forces panic.

"The intercepts worried me as I thought we were not aware of whatever was unsettling the Indians. I deputed two officers to figure out what was happening." The next day's wireless intercepts were clear enough for Gen Aziz to realise that the Indians' anxiety stemmed from the fact that someone from Pakistain had captured some areas in Kargil-Drass sector but it was not clear if they were mujahideen or regular troops. "I took these intercepts to then ISI director general Lt Gen Ziauddin Butt and asked what was happening."

It was then that Gen Aziz was finally told by Gen Butt that the army had captured some area in Kargil.

This, says Gen Aziz, was not right. In his opinion, he should have been told about the proposed operation in advance so that he could have provided his analysis in advance.

A day after this conversation between Aziz and Butt, the latter called Gen Aziz and told him that he had been invited to the General Headquarters for a briefing on Kargil.

The briefing

During the briefing, which was also attended by all the principal staff officers, Director General Military Operations Lt Gen Tauqir Zia explained that units of NLI (Northern Light Infantry) and regular troops had captured areas in the Drass-Kargil sector.

Aziz feels that even though the briefing was conducted by DGMO Tauqir Zia, it was clear that he had not been aware of the operation from the beginning.

The day after the DGMO briefing, the friction at Kargil operation was reported in the Pak media; interestingly, the Indian media had carried stories a day earlier.

This shows that the military leadership was informed about such a critical operation only after it began and by that time information was trickling down to the media.

At the briefing, Gen Zia did explain the 'objectives' of the operation -- it had cut off India's supply lines to Siachen because of the closure of Zojila Pass on Srinagar-Drass-Kargil-Leh road.

This, said Gen Zia, would block India from supplying its troops in Siachen and subsequently, India would evacuate Siachen. That this did not happen is now history.

Gen Aziz says this was because the planners "miscalculated the Indian response and overall repercussions".

At the briefing, Gen Tauqir Zia talked about airing pre-recorded Pashto messages that he hoped would be intercepted by the Indian forces. His objective was that these intercepts would fool India into thinking that the Afghan mujahideen had occupied areas in Kargil.

Gen Aziz says he objected to this plan as "these would get exposed very shortly". He adds that this led to lengthy discussions and finally Tauqir Zia conceded that the truth could not be hidden for long.

In retrospect, Gen Aziz feels that "even if only NLI men were up there, it would be wrong to suggest that the operation was carried out by paramilitary forces because NLI falls under the military chain of command unlike the Rangers that are headed by a military officer but technically they fall under the control of the ministry of interior".

The study that never was

But for Gen Aziz the end of the operation did not mean the end of the matter.

After he was promoted as chief of general staff, he says that in 2004 he ordered a small study to inquire into what miscalculations had led to such a huge loss of men and money. He also asked each battalion concerned for details.

But the reaction was swift.

An angry Gen Musharraf called him and asked what the objectives of the study were. "I told him it would provide a professional understanding of our mistakes and losses but Gen Musharraf insisted that this was not the time for such a study and ordered that it be stopped.
Posted by: Fred || 01/30/2013 00:00 || Comments || Link || E-Mail|| [529 views] Top|| File under: Govt of Pakistan
Syria-Lebanon-Iran
Judge awards $1 billion-plus to terrorism victims
A federal judge has awarded more than $1 billion each to 26 victims - including estates and family members - of the deadly 1985 terrorist attacks on the Rome and Vienna airports.

U.S. Magistrate Judge John M. Facciola issued the award against Syria. He concluded the attacks by the Abu Nidal Organization could not have taken place "without Syria's direct support."

The money includes compensatory and punitive damages, as well as interest. It will be difficult to collect, as Syria is unlikely to pay it.

Among those awarded money in the lawsuit is Victor L. Simpson, the Rome bureau chief for The Associated Press. His 11-year-old daughter, Natasha, was killed in the attack at Rome's Leonardo da Vinci airport. Simpson and his son Michael were injured.
Posted by: tipper || 01/30/2013 00:35 || Comments || Link || E-Mail|| [407 views] Top|| File under:
UN Backs Iran's Denial Of Fordo Blast
[Ynet] In unusual move,

ineffective International Atomic Energy Agency

says in response to question it has no sign of any

kaboom

at one of Iran's most sensitive nuclear plants

The UN atomic watchdog made clear on Tuesday it had seen no sign of any

kaboom

at one of Iran's most sensitive nuclear plants, backing up Tehran's denial that such an incident had taken place last week.

The

ineffective International Atomic Energy Agency

(IAEA), in an unusual move, made a brief statement following media reports at the weekend of significant damage at the underground Fordo uranium enrichment site.

IAEA inspectors regularly visit Iranian nuclear sites, including the one at Fordo, and the UN agency suggested in its comment that they had been at the site after the reports in some Israeli and Western media of an

kaboom

there.

"We understand that Iran has denied that there has been an incident at Fordo. This is consistent with our observations," IAEA spokeswoman Gill Tudor said in an emailed comment in response to a question.
Posted by: trailing wife || 01/30/2013 00:00 || Comments || Link || E-Mail|| [1718 views] Top|| File under:
Brahimi Says Syria Unraveling as Assad Holds On
[BLOOMBERG] United Nations


...Parkinson's Law on an international scale...


special envoy Lakhdar Brahimi


...a spitting image of Henry Kissinger in looks but not competence...


offered the grimmest picture yet of Syria's descent into chaos, leaving little doubt that all diplomatic paths have been exhausted as the conflict drags on indefinitely.

Syria is unraveling before the eyes of the world, Brahimi told the UN Security Council in New York, according to an account provided by two UN officials who declined to be named because the meeting was closed to the public. The embattled regime, which has defied forecasts of its imminent collapse, is instead surviving with no end in sight even if its legitimacy has been irrevocably lost, said the two officials.

"Brahimi is sadly confined to playing the tragic chorus in a drama over which he has no control," said Richard Gowan, associate director of New York University's Center on International Cooperation, said in an interview.

U.S. intelligence and military officers and diplomats, along with those of nations such as

Britannia

, Turkey, Jordan and Israel, are increasingly worried that what they consider the slow death of Assad's regime will destabilize neighboring Jordan and

Leb

, unleash new Kurdish passions for independence and could put chemical weapons in the hands of both Sunni and Shiite

beturbanned goon

s.
Posted by: Fred || 01/30/2013 00:00 || Comments || Link || E-Mail|| [414 views] Top|| File under: Govt of Syria
Fatah-Intifada Founder Abou Moussa Dies in Syria
[An Nahar] Paleostinian fighter Saeed Marragha, alias Abou Moussa, died of illness Tuesday in Syria where his Fatah-Intifada group was based decades after splitting from the mainstream Fatah faction, his group said.

Abou Moussa "died at dawn at a hospital" in Damascus


...Capital of the last overtly fascist regime in the world...


, succumbing to a long illness, a Fatah-Intifada

front man

said, adding the veteran military commander would be buried in Syria's capital following noon

Mohammedan

prayers on Wednesday.

Abou Moussa, 85, who held the rank of colonel and had close ties with both Syria and Iran, rebelled against the Fatah faction of iconic Paleostinian leader Yasser Arafat in 1983 and set up his own group, Fatah-Intifada.

Backed by the Syrian army, which was then deployed in

Leb

, he helped chase Fatah from that country during heavy

festivities

.

Fatah-Intifada is among several radical Syria-based Paleostinian groups hostile to the Israeli-Paleostinian

grinding of the peace processor

and in favor of the armed struggle against the Jewish State.

Posted by: Fred || 01/30/2013 00:00 || Comments || Link || E-Mail|| [431 views] Top|| File under: Govt of Syria
Brahimi Tells U.N. Assad Regime May Survive but Legitimacy Seriously Damaged
[An Nahar] The worsening Syrian war is "breaking up" the country while the international community watches, peace envoy Lakhdar Brahimi told the U.N. Security Council on Tuesday.

Diplomats inside a closed briefing by Brahimi said he had "no progress" to report in his efforts to establish talks on a political transition in the country where 22 months of conflict have left more than 60,000 dead.

He also told the council that Syrian President Bashar Assad might be able to cling to power for now, but noted that "the Syrian regime's legitimacy has been seriously, probably irreparably, damaged."

Posted by: Fred || 01/30/2013 00:00 || Comments || Link || E-Mail|| [419 views] Top|| File under: Govt of Syria
Who's in the News
34
[untagged]
7
Arab Spring
6
al-Qaeda in North Africa
6
Govt of Syria
4
Govt of Pakistan
2
Salafists
1
Govt of Iraq
1
al-Shabaab
1
Houthis
1
Jamaat-e-Islami
1
Lashkar-e-Islami
Bookmark
E-Mail Me
The Classics
The O Club
Rantburg Store
The Bloids
The Never-ending Story
Thugburg
Gulf War I
The Way We Were
Bio
Merry-Go-Blog
Hair Through the Ages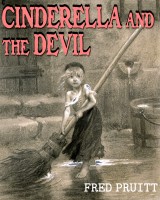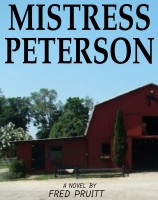 On Sale now!


A multi-volume chronology and reference guide set detailing three years of the Mexican Drug War between 2010 and 2012.

Rantburg.com and borderlandbeat.com correspondent and author Chris Covert presents his first non-fiction work detailing the drug and gang related violence in Mexico.

Chris gives us Mexican press dispatches of drug and gang war violence over three years, presented in a multi volume set intended to chronicle the death, violence and mayhem which has dominated Mexico for six years.
Click here for more information


Meet the Mods
In no particular order...


Steve White
Seafarious
Pappy
lotp
Scooter McGruder
john frum
tu3031
badanov
sherry
ryuge
GolfBravoUSMC
Bright Pebbles
trailing wife
Gloria
Fred
Besoeker
Glenmore
Frank G
3dc
Skidmark
Alaska Paul



Better than the average link...



Rantburg was assembled from recycled algorithms in the United States of America. No trees were destroyed in the production of this weblog. We did hurt some, though. Sorry.
3.236.172.187