Afghanistan
'Incalculable waste' in U.S.-paid $100 billion Afghan fund
[WASHINGTONEXAMINER] The unprecedented $100 billion program slated to rebuild war-torn Afghanistan has been ravaged by theft, cost overruns, bribes, unused facilities and "incalculable waste," and now the federal auditor of the reconstruction effort is urging Congress to make sure taxpayers are getting their money's worth before spending more.

But, warned an urgently written quarterly report to Congress from the Special Inspector General for Afghan Reconstruction, even if Congress gives the OK, auditing how Afghanistan spends the largest rebuilding fund in U.S. history will be difficult after American troops leave in October 2013.

The report from Special Inspector General John Sopko delivered Wednesday and provided to Secrets is the latest to detail widespread problems with the U.S. reconstruction fund and comes after one recent report identified massive thefts of fuel and another revealed a sprawling American-paid $7.3 million security facility built for 175 police but that holds just 12--who don't even have keys to all the buildings.

Said his audit: "While there has been major progress in Afghanistan, SIGAR's work since 2009 has repeatedly identified problems in every area of the reconstruction effort--from inadequate planning, insufficient coordination, and poor execution, to lack of meaningful metrics to measure progress. We have found delays, cost overruns, and poor construction of infrastructure projects. We have also found U.S.-funded facilities that are not being used for their intended purposes. These problems have resulted in lost opportunities and in incalculable waste, but they have also presented opportunities to learn."

Sopko said about $89 billion has already been appropriated, with over $50 billion slated to pay for Afghan police and national security. Among the questions he urges Congress to ask federal agencies involved in the effort are: "Does the project or program make a clear and identifiable contribution to our national interests or strategic objectives?" And, "Do the Afghans want it and need it?"

Posted by: Fred || 01/31/2013 00:00 || Comments || Link || E-Mail|| [336068 views] Top|| File under:
Africa Horn
Amnesty Says Darfur Gold-Mine Killings Linked to Govt.
[An Nahar] Amnesia Amnesty International said Wednesday that Sudanese security officers were reportedly involved in attacks over gold mining that killed up to 200 people, in one of the Darfur region's worst recent outbreaks of violence.

The unrest displaced more than 70,000 people, the U.N. has said, citing government figures.

Fighting began on January 5 between members of the Beni Hussein tribe and another Arab group, the Rezeigat, when a Rezeigat leader who is an officer in Sudan's Border Guard force apparently laid claim to a gold-rich area in Beni Hussein territory, Amnesty said in a statement on its website.

The incident occurred in the Jebel Amir region of North Darfur state, which has seen a resurgence of violence in recent months.

"Gunmen driving government vehicles are alleged to have opened fire on people in the mostly Beni Hussein area of Kebkabiya using grenades and heavy machineguns," Amnesty said, calling for an urgent government investigation.

The London-based watchdog said it had been told by one witness that 53 residents of his village were killed on January 9 by

gunnies

including border guards whom he named.

Posted by: Fred || 01/31/2013 00:00 || Comments || Link || E-Mail|| [336068 views] Top|| File under: Govt of Sudan
Somali militant group seeking new territories
[THEEASTAFRICAN.CO.KE] Al-Shabaab



... the personification of Somali state failure...




snuffies

in Somalia escaping from African Union


...a union consisting of 53 African states, most run by dictators of one flavor or another. The only all-African state not in the AU is Morocco. Established in 2002, the AU is the successor to the Organisation of African Unity (OAU), which was even less successful...


forces are causing security scare in Puntland


...a region in northeastern Somalia, centered on Garowe in the Nugaal province. Its leaders declared the territory an autonomous state in 1998. Puntland and the equally autonomous Somaliland seem to have avoided the clan rivalries and warlordism that have typified the rest of Somalia, which puts both places high on the list for Islamic subversion...


and Somaliland, the autonomous regions of the country struggling to restore central government after more than two decades of civil war.

Chairperson of the African Union Commission on Somalia Amb. Mahamat Saleh Annadif said forces of the Africa Union Mission in Somalia (Amisom) are now in control of all the major urban centres that were previously controlled by the

bad turban

group affiliated to global terrorist network Al-Qaeda. "They are now waging a guerrilla war from their hiding places in remote areas. Others have mixed with the population while others have run to the autonomous regions," he said.

He was speaking in a press briefing on the sidelines of the 20th Ordinary Session of the African Union Summit in Æthiopia on Monday.
Amisom intelligence indicates that a large number of the Al- Shabaab fighters have crossed into Somaliland and Puntland.

As a result, concern is growing that the

gunnies

may establish new operation cells in those areas and continue to launch attacks. In the past week, the British government urged its citizens living in Somaliland to leave immediately, citing a credible threat from terrorists.

The British Foreign Office noted, "Kidnapping for financial or political gain, motivated by criminality or terrorism, remains a threat throughout Somalia."

Sale said warning was based on the information regarding the movement of Al-Shabaab to those territories as they escape from the firepower of the Amisom forces. Sale said despite the success by Amisom, the

bad turban

group remains a threat to regional security. The group is also blamed for grenade attacks in Kenya that have claimed lives of dozens of civilians and several police and army officers.

Posted by: Fred || 01/31/2013 00:00 || Comments || Link || E-Mail|| [336073 views] Top|| File under: al-Shabaab
Africa North
What justice was like under the jihadis in Mali
[BLOGS.CHANNEL4] A large airless room in the back of the compound became the Sharia court. Here they and other prisoners were brought to sit in front of two or three Islamic judges who they call marabouts.

the judges were mainly Pakistanis and some Tunisians and the whole proceedings were overseen by the Moroccan jihadi in charge of the town, known as Abdel Karim

They said that the judges were mainly Pakistanis and some Tunisians and the whole proceedings were overseen by the Moroccan jihadi in charge of the town, known as Abdel Karim. As the judges passed sentence, a crowd of jihadi supporters behind them watched. Some of the women were flogged right there in the court house. A black patch in front marks the place where cigarettes were ground into the sand and smokers whipped. A few yards away is the stadium where the residents of Gao once watched football and were now forced to come to watch amputations.

One of the most disturbing things I've learnt is that those condemned to these harsh punishments were all black Malians -- Sonrai, Peul, Bamba, and Della, traditionally the slaves of the Tuareg. The jihadis were a mixture of Malian Arabs and Tuaregs as well as many foreign jihadis.
Posted by: Fred || 01/31/2013 00:00 || Comments || Link || E-Mail|| [336069 views] Top|| File under: al-Qaeda in North Africa
Tunisia to secure Sufi shrines
[MAGHAREBIA] Tunisian salafists torched the Gafsa mausoleum of Sidi Ben Naji and the mausoleum of Sidi Baghdadi in Monastir on Sunday (January 27th).

The attacks came a day after Culture Minister Mehdi Mabrouk said that an urgent security plan would be drawn up to put an end to the desecration of Sufi shrines.

Protecting the shrines "has become an urgent matter after we found out that there is systematic plan by some religious

thug

groups to completely destroy these historical symbols; something that indicates an intention to target our national memory," the minister said.

"There must be a firm stance to counter this challenge," Mabrouk added. "We demand that a security unit be assigned to protect the Sufi brotherhoods, shrines and mausoleums, which represent an integral part to our national memory," he added.

Sufi union chief Mohamed El Heni welcomed the government's decision, but at the same time criticised the government's failure to investigate crimes committed against many Sufi holy sites, which still represent a religious and cultural dimension of the country.

He added that more than 34 shrines have been attacked in eight months, and said this shows that there is a deliberate plan by

thug

religious movements. He added that

Death Eaters

want to sow strife and desecrate the mosques, brotherhoods and shrines of renowned sheiks in the name of Islam.

"It's good that the government pays attention to the country's cultural and historical symbols and decided to stop those who want to impose their

thug

beliefs by force and violence," commented 60-year-old Zoubaida Salhi.

"However,


a person who gets all wrapped up in himself makes a mighty small package...


we blame the government for its delay, and all that we want now is to hold to account those perpetrators and to secure our religious heritage. The government shouldn't sympathise with the perpetrators for election-related interests," he added.

In his turn, Mohamed Boudhni, 66, said, "The state, which is the protector of the country's security, history and religion, must shoulder its responsibility in full because attacking shrines and mausoleums is a red line, and is a crime against our Islamic heritage. Therefore, it has to apply the law on those involved in these attacks and not to suffice with condemnations."

Last Friday, the Tunisian government spoke out against the wave of salafist violence.

The Sufi sites were "part of the national memory in its cultural and civilizational depth, and we can't allow anyone to attack and burn them based on controversial religious and doctrinal justifications, as these things have never been an issue for Tunisians who are known for their moderation in thought, faith and behaviour," a government statement said.

Posted by: Fred || 01/31/2013 00:00 || Comments || Link || E-Mail|| [336070 views] Top|| File under: Salafists
Salafist Nour Party, NSF call for unity government
[Al Ahram] Egypt's National Salvation Front (NSF), the main opposition bloc, and the Salafist Nour Party agreed on a unified initiative that aims to end Egypt's ongoing political crisis, following a meeting held in Cairo on Wednesday. The initiative includes eight terms, in which the main condition is to form a unity government that includes the representation of opposition groups.

"The agreement comes, as both sides (NSF and Nour Party) see that Egypt's political situation has escalated to an alarming level, as the initiative's goal is to stop them from getting their asses kicked protect the public interest and end future bloodshed," explained the press statement issued after the meeting.

The eight-points of the agreement that came in the press statement are:

Point 1: Form a unity government

Point 2: Form a committee to amend controversial articles in the constitution

Point 3: Non-partisanship of all state institutions

Point 4: Appointment of a new prosecutor-general

Point 5: Form a judicial committee to investigate recent violence

Point 6: Form a consensus between all parties to lead the country, prohibiting the domination of a single faction over political life

Point 7: Reject all forms of violence or vandalism of public property, and respect the right to peaceful protest and demonstrations

Point 8: Establish a code of political behaviour agreed upon by all parties to end the verbal warfare between politicians that affects everyone's political image.
Posted by: Fred || 01/31/2013 00:00 || Comments || Link || E-Mail|| [336074 views] Top|| File under: Arab Spring
Egypt opposition calls for national dialogue
Must be getting their butts kicked...

CAIRO -- Egypt's liberal opposition leader on Wednesday called for a broad national dialogue with the Islamist government, all political factions and the powerful military, aimed at stopping the country's eruption of political violence that has left 60 dead the past week.


Nobel Peace Prize winner Mohamed ElBaradei's


...at least he did something before he won his prize...

appeal appeared to be aimed at responding to a sharp warning by the head of the armed forces a day earlier that Egypt could collapse unless the country's feuding political factions reconcile.

But so far the opposition National Salvation Front headed by ElBaradei and the government of President Mohammed Mursi have been at loggerheads, with the front demanding Mursi make major concessions as a condition for any dialogue. Mursi has ignored their demands, holding his own "national dialogue" program, mainly with his own Islamist allies.


In other words, he's talking to himself...

In a Tweet, ElBaradei called for an immediate meeting between Mursi, the defense and interior ministers, the Brotherhood's political party, the National Salvation Front and parties of the ultraconservative Salafi movement "to take urgent steps to stop the violence and start a serious dialogue."


Great, just great, tweeting in Cairo. Meanwhile the camel drivers are getting out their whips...

He said stopping the violence is the priority, but stuck by the front's previous conditions for holding a dialogue -- that Mursi form a national unity government and form a commission to amend contentious articles of the Islamist-backed constitution.

There was no immediate response from the presidency or the Muslim Brotherhood on ElBaradei's new call. Mursi was on a brief visit to Germany and was expected back in Egypt later Wednesdsay.

Over the past week, Mursi ignored ElBaradei's demands,


...generally a good idea...

and the Brotherhood said they don't accept conditions for talks.
Posted by: Steve White || 01/31/2013 00:00 || Comments || Link || E-Mail|| [336068 views] Top|| File under:
Canada pledges $13 million to Mali aid
Stephen Harper's reluctance to wade further into a military mission in Mali extended to the funding of African troops on Tuesday, as Canada offered a modest boost in aid but did not join allies in pledging money for a multinational African force.

The international donors' conference in Addis Ababa – organized to raise pledges to fund a West African military mission and Mali's own forces so they can take over the fight from French troops battling Islamist rebels – collected more than $455-million in pledges, officials said.

Canada, long one of Mali's largest aid donors, announced it would boost aid for Malians by $13-million – money to go through UN agencies and non-government agencies for food, medical care and other basic needs.

But although Mr. Harper has called for Africans to take leadership in the mission in Mali, Canada did not join other major Western nations in pledging money for two UN trust funds to finance Mali's military and a force of about 5,500 from the 15-nation West African bloc ECOWAS. African nations, along with France, have pressed Canada to provide money to support the mission – arguing that while they can send troops, they need military support and cash beyond their resources.

"Our discussions here today will help inform our deliberations toward preserving the territorial integrity of Mali," International Co-operation Minister Julian Fantino, the Canadian representative at the conference, said in Addis Ababa. "In the meantime, we will continue our humanitarian support for Mali, our logistical support to the French-led operation and our significant development and diplomatic efforts to respond to the challenges throughout the Sahel region."

The United States pledged $96-million for the African-led International Support Mission to Mali, or AFISMA,


...which we borrowed from China...

and the European Union pledged $67.5-million. The African Union pledged another $50-million, and ECOWAS, $10-million.

Canada's $13-million contribution was by far the smallest among nations from the G7 group of major industrialized nations, as large European countries topped up their EU contributions with funds of their own. France, which now has more than 3,000 troops in Mali, pledged $63-million, Germany contributed $20-million and Britain $8-million.

Ottawa was not alone in directing its money solely to humanitarian aid: Japan, which tends to offer aid rather than military support, topped all donors by pledging $120-million in humanitarian aid for Mali and its neighbours, which are coping with a flow of refugees.

The Harper government has sent a C-17 heavy-lift cargo plane to ferry military supplies from France to Bamako, Mali's capital – but it has taken pains to insist Canada will not be drawn into a combat role, and has been reluctant to offer more military support.

Canada sent an official to a European Union meeting in Brussels on Tuesday to discuss plans for an EU training mission to prepare West African forces, but an aide to Foreign Affairs Minister John Baird said the official went to listen, and Canada did not pledge troops as trainers.

In Addis Ababa, dozens of other countries also pledged funds for Mali, and organizers of the conference did not detail how much will pay for African forces and how much will go to other goals such as humanitarian aid. The UN has estimated that Mali's forces and the troops from ECOWAS will require about $450-million.

NDP foreign affairs critic Paul Dewar said the boost in aid was "a start," but that the sum will be considered small for a country with long-standing ties to Mali. "We haven't come up with what people expect of Canada," he said.

Canada provided $110-million in aid to Mali in the 2010-11 fiscal year, but cut off direct aid to Mali's government after a March coup displaced the elected government. Ottawa has continued to provide aid through the UN and non-government agencies, which Mr. Baird said Tuesday has totalled $75-million since the coup.

In Addis Ababa, Mr. Fantino said the new aid will help strengthen the country's south so that more efforts can be directed at fighting jihadists in the north. "A stable south means more efforts can be concentrated on the security situation in the north," he said.
Posted by: Steve White || 01/31/2013 00:00 || Comments || Link || E-Mail|| [336076 views] Top|| File under:
UK military personnel to West Africa
Britain is offering to send up to 200 military personnel to help train a West African intervention force to support French forces in Mali, the defence secretary has confirmed to MPs.

Philip Hammond said this would be in addition to up 40 military advisers who will be sent to train soldiers in Mali. His statement in the Commons was in response to an urgent question by Conservative MP John Baron, on 29 January 2013.

Mr Baron said it was in "everyone's interest" not to allow "legitimate governments to fail when faced with extremists", but he feared the UK could be drawn into "ever deepening conflicts".

He said greater clarity was needed on the exact role of British troops - arguing that there were "grey areas" between combat roles and support roles - and on the exit strategy.

Shadow defence secretary Jim Murphy also warned against "mission creep", saying the British public are "wary and weary" of conflict.

The defence secretary accused him of "fence setting" claiming he had not made it clear whether Labour supported the government's action. He told MPs: "It is not our intention to deploy combat troops. We are very clear about the risks of mission creep and we have defined very carefully the support that we are willing to provide to the French and the Malian authorities."

Mr Murphy also sought guarantees that no UK personnel would be redeployed to the Mali mission from Afghanistan.

Mr Hammond said the government was looking "all the time" at what it could do without impacting on operations in Afghanistan.

Liberal Democrat former leader Sir Menzies Campbell asked about the "long-term implications" of the "step change" in Britain's commitments to the Mali mission. Mr Hammond said what the government was proposing was a "very well-leveraged" use of British forces, resources and capability at "minimal cost and risk to ourselves".

The UK is already sending a C17 transport plane for three months and an RAF Sentinel surveillance aircraft.
Posted by: Steve White || 01/31/2013 00:00 || Comments || Link || E-Mail|| [336068 views] Top|| File under:
Africa Subsaharan
Where have the jihadists gone?
France triumphs in the desert, but faces a tougher time in the longer run
Despite their knowledge of the terrain and experience of guerrilla war, the rebels had chosen to fight like a conventional army, taking and holding cities, travelling along roads in vehicles that presented a clear target for French jets. Now they will revert to what they do much better: surviving as guerrillas in the desert.


Guerrillas' classic problem has been how to move from guerrilla warfare to holding territory. In this case, I don't think they could pass up the temptation: an entire country, ripe for picking, their own little (actually it's pretty big) Afghanistan on the road between north and west Africa. The Tuaregs had a beef and all they had to do was give the beef a Salafist flavor. It was Swat all over again, only better. The Bamako government fell apart, the usual kind of tired military coup led by some dishpit captain. The whole Malian army is 7,500 men. The ECOWAS force seemed (and was) reluctant to take on the turbans. Even if they did, they were supposed to get there sometime around September. In a purely African context, that is strictly a ground war against an ill-trained and poorly motivated African army, things looked pretty grand. It looked like the whole country was about to go under.


So what next? France has promised to stay put until Mali is stable but it does not intend to lead the effort. That job will fall to the Malian army as well as to African helpers. They will be sorely tested.


Going for the whole country, rather than just being content with oppressing the north, is what did the turbans in. They had to push into Diabaly, and they made no secret of the fact that Bamako was on the list. That would give the murderous branch of Islam a happy home right in the heart of West Africa. The Frenchies aren't blind, and when they put their little Gallic minds to it they're pretty good at strategizing. That's why they zipped in from Diabaly to Timbuktoo in jig time.


Mali's loose mix of jihadist and Tuareg rebel groups has dispersed. The lighter-skinned ones and ethnic Arabs tended to go north into the desert; the dark-skinned ones fled south to the arid farmlands.


The dark-skinned ones are the Malians and Nigerians and the Islamic riff-raff that likes wearing masks and waving guns, the bigger the better. The "lighter-skinned ones" seem to have had a heavy percentage of Paks mixed in with the Algerians and Mauretanians and such.


They are less united than before. The aim of the French and their Malian allies is to separate the religious zealots, hailing mainly from Algeria and beyond, from native Malians and the less fanatical rebels.


Mokhtar Belmokhtar's been a "Lion of the Desert" for a good, long time, an Islamic bandido making a good living kidnapping Europeans and holding them for ransom. The Tuaregs, who are Berbers, didn't like being shoved aside by the Arabs (and probably even less when a bunch of Paks showed up). "Azawad" wasn't going to be Tuaregland; instead it was going to be Jihadistan.


A splinter of the extremist Ansar al-Dine group may already be ready to talk. So may some of the Tuareg groups demanding autonomy if not independence. But the more defiant zealots may have the whip hand among the rebels in terms of cash and leadership. People in Diabaly, a town briefly occupied by the rebels earlier in January, said that Arabic-speaking foreigners were in command.


Kind of like if the French had taken over the 13 colonies after the Revolutionary War.


The diehard types are likely to carry on the fight. Though they used to concentrate on kidnapping and smuggling rather than launching terrorist attacks, some of them know how to make car-bombs and suicide vests. They may target Malian, French and other allied forces once they drop their guard in Gao, Kidal and Timbuktu.


That's what the Qaeda arm expects to do, probably will do. Once they metastasize into an area they start setting up the car bomb and boom vest factories so they can export death and destruction to the countries around them.


Even after years of American training, the ill-disciplined Malian army on its own is no match for the rebels. Malian soldiers are alleged to have killed 16 unarmed Muslim preachers in a bus near Diabaly at the end of last year, perhaps associating them with jihadists. Many religious Muslims were outraged and may have become rebel sympathisers.
I don't think a single incident like that would turn a large number of people into rebel sympathizers. It might make people angry, but people of remotely normal mental processes would want the people who did it punished, rather than deciding it would be a good thing for an army of foreigners to take over the country. Plus, the rebels are Berbers, not the Bambara-speakers inhabiting the south, and the invaders are Algerians and Mauritanians and such.

I think Mali has a good chance of getting rid of the infestation, at least until the turbans begin recruiting Bambara-speakers. I think Boko Haram is much more the model than AQIM. But they seem (at this distance, through the distorting lens of news media) to be genuinely outraged at the sadism their intended Islamic masters brought with them.
Posted by: tipper || 01/31/2013 12:04 || Comments || Link || E-Mail|| [336081 views] Top|| File under:
Another Boko Haram Figure Speaks, Ruling Out Dialogue
[OSUNDEFENDER.ORG] SaharaReporters has obtained an audio interview of a man, identified as Mujhahedeen Muhammad Marwana, who claims to be the second-in-command to Boko Haram leader Imam Abubakar Shekau, conducted in Hausa by phone in Bauchi State, by a foreign journalist.

In it, Marwana speaks authoritatively about meetings between members of his group and some top Northerners, including Governor Sule Lamido, former Minister of Defence Bello Halliru, and Sheik Dahiru Bauchi. The translation, into English, did not provide any context to those meetings.

According to the source which made the tape available, the interview was broadcast yesterday, January 28, but it is unclear when it was conducted and where it was broadcast. Translated into English, the interview shows Marwana dispelling any possible dialogue with the militants because the government has allegedly killed 47 Boko Haram emissaries in dialogue efforts that have never seen the light of day.

In the interview, Marwanna also explained Boko Haram's predicament in Kano, stating that four principal members of their group are being "unjustly" held there and must first be released as a pre-condition for any future developments. He indicated that there are others also being held in Abuja, Maiduguri and other locations in the North.

He told his interviewer: "Many people have called us for dialogue many times but the government is fooling itself, thinking they are clever but [are] deceiving themselves. They are insisting they don't know us, it is false, we have met their representatives many times but because of their evil plan they kept denying [us] because of their greed and wickedness."

Marwana also reiterated that Boko Haram is following Allah's instruction to serve him and that his group is not attacking anyone unjustly.

He asked: "Before they attack us, have you ever see us attacking them and their cronies from the beginning? Even pressmen we have no problem with them except where there were some plots," he said.

Apparently on the subject of treachery on the part of the government, he recalled "the first meeting" following the execution of former Boko Haram leader Mohammed Yusuf in Maiduguri.

"We were six in Shehu's Palace," he recalled. "From there we were 40 that met in Damaturu and only three of us survived. We went to Kaduna and met in Arewa House; of 11 of us, 10 were killed by special squad of security agencies around Tafa on Abuja way, with all these, who is a cheat and want trouble? We sat with Governor Sule Lamido, former minister of defence, Bello Halliru and Sheik Dahiru Bauchi, this is what we want our Muslim Ummah to know."


Posted by: Fred || 01/31/2013 00:00 || Comments || Link || E-Mail|| [336069 views] Top|| File under: Boko Haram
Bangladesh
Jamaat banks on aggression
[Bangla Daily Star] With an aim to foil the much-awaited war crimes trial, the Jamaat-e-Islami
...The Islamic Society, founded in 1941 in Lahore by Maulana Sayyid Abul Ala Maududi, aka The Great Apostosizer. The Jamaat opposed the independence of Bangladesh but has operated an independent branch there since 1975. It maintains close ties with international Mohammedan groups such as the Moslem Brotherhood. the Taliban, and al-Qaeda. The Jamaat's objectives are the establishment of a pure Islamic state, governed by Sharia law. It is distinguished by its xenophobia, and its opposition to Westernization, capitalism, socialism, secularism, and liberalist social mores...
plans to stage massive, violent demonstrations during its countrywide hartal


... a peculiarly Bangla combination of a general strike and a riot, used by both major political groups in lieu of actual governance ...


today, demanding the release of top party leaders facing the trial.

Talking to The Daily Star over the last two days, several district-level leaders said their policymakers instructed them to put on "mega showdowns," especially in major cities during the shutdown.

The main opposition BNP, which is Jamaat's ally, has backed the hartal.

To carry out the showdown plan, Jamaat's top brass has instructed over 5,000 dedicated activists and paid staff to be present in different strategic points in the capital and other major cities so that they can execute the hit-and-run tactic, as seen during the party's recent agitations.

"We get handsome salaries and other benefits. And there has been no exception to this although the party faces the worst crisis in its history," said a staff at Jamaat's central office at Moghbazar. He would speak only on condition of anonymity.

Jamaat and its student front Islami Chhatra Shibir


... the student wing of the Jamaat-e-Islami Bangladesh...


, meanwhile, continued their violence for a third consecutive day yesterday, injuring

coppers

, sporadically blasting bombs at different places of the city and vandalising and torching a number of vehicles.

Today, Jamaat is enforcing a half-day hartal in Dhaka and Chittagong and dawn-to-dust shutdown elsewhere in the country protesting the "police refusal" to hold a rally before the Baitul Mukarram National Mosque in the capital.

Police rejected the allegation and said it was just an excuse for creating further violence.

Monirul Islam, joint commissioner of Dhaka Metropolitan Police, said they had received a letter seeking permission for the rally, but police could not reach the person whose name and phone number were mentioned in the letter, reports ATN Bangla.

The war crimes trial has been a longstanding national issue. Ahead of the 2008 general elections, the Awami League pledged to try the war criminals if voted to power. The party won a landslide victory in the December 29 polls that year, and later the Jatiya Sangsad unanimously passed a proposal for the trial.

Among those facing the trial are some top leaders of Jamaat, which actively tried to foil Bangladesh's birth through helping the Pak occupation forces in committing mass killing, genocide, rape and other crimes against humanity. The party now looks determined to stop the trial by any means.

"We will now carry out our leaders' instructions even at the cost of our lives to save the party," said the Jamaat activist at the party's central office.

He added the party had several thousand dedicated paid staff members who had been entrusted with the task of creating violence during the party's recent street programmes.

A top Jamaat leader of Chittagong (south) unit said the party high-ups had instructed them to display a "big showdown" employing their full strength in and outside the port city.

Instead of wearing traditional Pajama and Punjabi, many of them, particularly the field-level Shibir activists, were asked to wear T-shirts and jeans. "It is easy to mingle with pedestrians when police move to chase them," said the Jamaat leader, preferring not to be named.

On the other hand, a number of district-level leaders have said as the International Crimes Tribunal has started delivering verdict in war crimes cases, a feeling to axe its convicted leaders gets stronger in the party's mid-level leadership.

These leaders say they will not share the responsibility of the crimes committed by their top leaders in 1971.

A section of Jamaat leaders is also of the view that the party is facing the hardest time ever because of their top leaders.

"Many of us in both Jamaat and Shibir think that Jamaat can be reorganised leaving out the current top leadership," said a top leader of Jamaat's Chittagong city (north) unit.

"We have such a plan in our mind as we believe the top leaders of the party who are now behind bars will not be able to lead the party under the situation," he added, wishing to remain unnamed.

According to him, some of the tossed in the slammer
Drop the heater, Studs, or you're hist'try!
leaders would not be able to lead the party for more than two years or so anyway. "Then why don't we go for new leadership?"

This Jamaat leader says he would not be surprised if he heard one morning that the party started recasting its top brass.

Party policymakers have been gripped by fear after the International Crimes Tribunal-2 sentenced to death former Jamaat member Abul Kalam Azad, also known as Bachchu Razakar, for genocide and murder during the Liberation War.

Posted by: Fred || 01/31/2013 00:00 || Comments || Link || E-Mail|| [336070 views] Top|| File under: Jamaat-e-Islami
Caribbean-Latin America
Durango governor claims La Laguna violent crime in down in last 10 days

For a map, click here. For a map of Durango state, click here. For a map of Coahuila state, click here

By Chris Covert
Rantburg.com

Less than 10 days after most of their police force were eliminated, the municipalities of the Durango side of La Laguna are beginning to restart their security programs, even as political concerns about security in Durango and Coahuila states are being aired, according to Mexican news accounts.

A news report posted on the website of El Siglo de Durango news daily said that 40 police trainees from Durango state and four police agents from the Durango state Direccion Municipal de Seguridad Publica have volunteered to go to La Laguna to begin assisting in security operations.

The 40 volunteers represent more than half the class of 75 students from the Durango city based Academia de Policia, said Comision de Seguridad Publica Lidia Hernandez.

Concerns about security in La Laguna from Durango state legislators have increased in recent days, enough so that a meeting has been scheduled with Durango state Fiscalia General del Estado (FGE) or state attorney general Sonia Yadira De la Garza Rosso Antonio Fragoso and the state Chamber of Deputies Comision de Seguridad Publica del Congreso del Estado to address those concerns.

For his part Durango governor Jorge Herrera Caldera was quoted in a separate El Siglo de Durango news report posted Wednesday that the levels of violence which increased by 40 percent in December, 2012, have fallen back to pre-December levels, even with a near total lack of police protection in Ciudad Lerdo.

Governor Herrera said that the reduction of crime rates has taken place in the last ten days with the assistance of federal and state security forces in the area.

Meanwhile in Torreon, Coahuila a business group, Consejo Lagunero de la Iniciativa Privada (CLIP), has criticized Governor Herrera because Mexican Army forces from the 10th Military Zone are covering only the five municipalities of La Laguna, and requested that the governor accept patrols from the VI Military Region whose patrol responsibilities include the 12 other municipalities comprising the Coahuila side of La Laguna.

According to a news report posted on the website of yancuic.com news website, the group's leader, Eduardo Castañeda, said the request would place all of La Laguna under a single military command.

In previous iterations of security programs in La Laguna, the VI Military Region was assigned command of all security operations in the region before the security program, dubbed Seguro Laguna, was cancelled November 30th, 2012.

Castañeda charged that Governor Herrera has prevented army units from the 10 Military Zone from expanding its patrol area of responsibility to include municipalities on the Coahuila side of the area.

Castañeda also said it was impractical to deal with an army command hundreds of miles away, in this case the III Military Region in the port city of Mazatlan in Sinaloa, when the VI Military Region, based in Torreon just across the border, could assume patrol duties in the region.

Coahuila PAN state senator Guillermo Anaya Llamas criticized Castañeda's concern about the desirability of a single security command in La Laguna, charging that Castañeda was not interested in the problem of insecurity in La Laguna. He also characterized the security problem in La Laguna as "complicated".

According to the translation, Anaya Llamas was quoted as saying, "We see that the president does not have the slightest interest in solving the problem of insecurity in La Laguna."

Meanwhile the Durango Vice Fiscalia, based in Ciudad Lerdo, reported that a firefight between a combined security patrol and armed suspects took place on a road between Ciudad Lerdo and Tlahualilo Saturday afternoon, killed one armed suspect and forced a second suspect to surrender.

According to a news item posted on the website of El Contexto de Durango news daily, the patrol comprising Mexican Army, Polica Estatal Acreditable (PEA) and Direccion Estatal de Investigacion (DEI) units was passing near ejido Santa Cruz de Lujan when the patrol was fired on. Security elements dismounted their vehicles in response and then returned fire, killing one.

The dead suspect was identified as Manuel Arturo Meraz Gaytan, 23. Lucio Gonzalez Villa, 36 was detained at the scene. One .45 caliber pistol was seized and several packages of marijuana divided for retail sale were also secured.

The unit continued on its way to ejido Jauja where it came upon a vehicle with two unidentified dead men inside. Both men had been shot to death.

The report notes that combined patrols such as the one which fought the two armed suspects are now standard in La Laguna.

Chris Covert writes Mexican Drug War and national political news for Rantburg.com
Posted by: badanov || 01/31/2013 00:00 || Comments || Link || E-Mail|| [336070 views] Top|| File under:
Caucasus/Russia/Central Asia
French Warship for Russia 'Won't Work in Cold'
MOSCOW, January 26 (RIA Novosti) - Two amphibious assault ships bought for the Russian Navy from France in a 1.2 billion euro deal will not be able to operate in temperatures below seven degrees centigrade, Russia's Deputy Prime Minister Dmitry Rogozin admitted on Saturday, in critical comments about the contract.

"It's very odd that ships for offloading a landing force, floating in our latitudes won't work in temperatures below seven degrees," said Rogozin, who has special responsibilities for the defense industry, in a meeting of the Academy of Military Science on Saturday.

"Maybe they thought we're going to undertake special operations in Africa but I doubt that's going to happen," he added.

He did not elaborate on why the ships would not work in cool temperatures. It was also unclear whether he meant plus seven degrees or minus seven, as Russian-speakers often leave out the word for minus when they assume it is clear which side of freezing they are talking about.

Russia signed the 1.2 billion euro deal in June 2011 for two of the Mistral ships, which will carry helicopters to support landings by marines. The first of the ships is due for delivery in 2014.

The first Mistral is due to be deployed in Russia's Pacific Fleet, based in the port of Vladivostok, which is ice-free all year round but still experiences months of severe winter cold. The second is due to be deployed with the Northern Fleet, which also has ice-free bases, due to the Gulf Stream, but also experience very cold temperatures for several months a year.

It is the second time this week that the Mistral deal has come under fire from a senior defense official. On Thursday, Military-Industrial Commission Deputy Head Ivan Kharchenko described the deal to buy the ships as "absurd," saying the deal had inflicted harm on the Russian shipbuilding industry.
Posted by: Steve White || 01/31/2013 00:00 || Comments || Link || E-Mail|| [336078 views] Top|| File under:
China-Japan-Koreas
Google Maps N.Korean Prison Camps, Nuke Site
Google has added a wealth of detail to its map of North Korea, including the Yongybyon nuclear facility and the Hoeryong concentration camp.

"For a long time, one of the largest places with limited map data has been North Korea. But today we are changing that," said Jayanth Mysore at Google Map Maker. "As a result, the world can access maps of North Korea that offer much more information and detail than before."

Google says the map is the fruit of years of work. Map Maker is an open system where users provide data on roads, buildings, stores and other geographical information, which is verified or corrected by other users. It has around 1.5 billion users from some 200 countries.

The map was updated using mainly satellite images as well as analogue data compiled by ordinary users living outside of North Korea, Google said.

Previously the Google map only showed the names of the capital Pyongyang and a few other cities, while the rest of the country was left blank. The updated map shows streets, subway stations, hotels, hospitals, shopping centers, plazas and sports stadiums. The latest map even shows the locations of the Yanggak Golf Course and the Okryugwan restaurant, which is famous for cold buckwheat noodles. But the only cities other than Pyongyang shown on the map are Sinuiju and Hamheung, while most parts of the impoverished country remain blank.

But the map also identifies nuclear facilities in Yongbyon, and the secret political prison camps in Yodok, Hwangsong and Pukchang are clearly labeled "gulag." The map of the Heoryong camp even identifies a guard house and various factories where inmates are forced to work.
Posted by: Steve White || 01/31/2013 00:00 || Comments || Link || E-Mail|| [336068 views] Top|| File under:
UN Vows Action Against N.Korea in Case of Nuke Test
The UN Security Council will adopt a fresh resolution
and even tougher sanctions
if the renegade country goes ahead with another nuclear test, a senior South Korean government official said Tuesday.
"If the North should carry out a third nuclear test despite the UN resolution, the UN will discuss whether to adopt an additional resolution based on Chapter 7, which stipulates the toughest measures in the UN Charter," the official added.


Oh sorry, wait, the UN will merely 'discuss' it. Never mind...

The UNSC must "decide what measures shall be taken in accordance with Articles 41 [economic sanctions] and 42 [military sanctions], to maintain or restore international peace and security."

Chapter 7 was mentioned when the UNSC adopted Resolution 1718 against the North after its first nuclear test in October 2006.

South Korea, which assumes the rotating UNSC presidency next month, is considering ways to work out the toughest resolution, including hard-line financial sanctions.

It is possible to work out a huge range of non-military sanctions under UN Charter Article 41 which stipulates they "may include complete or partial interruption of economic relations and of rail, sea, air, postal, telegraphic, radio, and other means of communication, and the severance of diplomatic relations."
Posted by: Steve White || 01/31/2013 00:00 || Comments || Link || E-Mail|| [336069 views] Top|| File under:
India-Pakistan
Banned outfits active in Karachi, Malik tells Senate
[Dawn] Interior Minister Rehman Malik


Pak politician, Interior Minister under the Gilani government. Malik is a former Federal Investigation Agency (FIA) intelligence officer who rose to head the FIA during Benazir Bhutto's second tenure. Malik was tossed from his FIA job in 1998 after documenting the breath-taking corruption of the Sharif family. By unhappy coincidence Nawaz Sharif became PM at just that moment and Malik moved to London one step ahead of the button men. He had to give up the interior ministry job because he held dual Brit citizenship.


on Wednesday said three banned
...the word banned seems to have a different meaning in Pakistain than it does in most other places. Or maybe it simply lacks any meaning at all...
organization are responsible of

murder

s and law and order situation in Bloody Karachi.


...formerly the capital of Pakistain, now merely its most important port and financial center. It is among the largest cities in the world, with a population of 18 million, most of whom hate each other and many of whom are armed and dangerous...


Speaking in the Senate in response to a point of order by Muttahida Qaumi Movement


...English: United National Movement, generally known as MQM, is the 3rd largest political party and the largest secular political party in Pakistain with particular strength in Sindh. From 1992 to 1999, the MQM was the target of the Pak Army's Operation Cleanup leaving thousands of urdu speaking civilians dead...


(MQM) Senator Tahir Hussain Mashhadi, the interior minister said Lashkar-e-Jhangvi


... a 'more violent' offshoot of Sipah-e-Sahaba Pakistain. LeJ's purpose in life is to murder anyone who's not of utmost religious purity, starting with Shiites but including Brelvis, Ahmadis, Christians, Jews, Buddhists, Rosicrucians, and just about anyone else you can think of. They are currently a wholly-owned subsidiary of al-Qaeda ...


(LeJ), Jaish-e-Muhammad and Sipah-e-Sihaba are terrorizing people in

Bloody Karachi

. "It is not Tehrik-e-Taliban Pakistain (TTP) as a whole involved in

Bloody Karachi

killings. But, these are the splinter groups," he said.

The minister also claimed that Ehsanullah Ehsan is not a TTP

front man

. "He is nobody but these are the hawks in these organizations who are inflicting terror on innocent people," he remarked.

Mashhadi had mentioned the recent statement by the minister that

Orcs and similar vermin

were conspiring to launch massive attacks in

Bloody Karachi

in early Feb and sought explanation from the minister and background of his statement.

Rehman Malik explained that those busy in

Bloody Karachi

are different

turban

factions and mentioned that when the interior ministry warned of an attack on long march of Dr Tahirul Qadri, the same Ehsanullah Ehsan withdrew his statement.

But, after killing of MQM leader Manzar Imam, he claimed the responsibility as a spokesperson of the TTP. But, it is evident that he is not working for TTP but for somebody else, said the minister.

He said internal and external groups are involved in

Bloody Karachi

situation and killers are paid Rs 80,000 to Rs 90,000 for each killing. "I have asked the intelligence agencies to enhance monitoring as well as security. I have asked the agencies that when they get any information, they should apprehend the suspects and take preventive action."

The minister said he had reasons to suspend the service of the mobile phones and record is evident that when this decision is imposed, no incident of killing or other sabotage activity occurs that day.

He once again appealed to the parliament to enact anti-terrorism law and claimed that passage of this law will help control 50 per cent of terrorist activities as he also requested the house to provide him an opportunity to brief in-camera.

Malik further stated that killings in

Bloody Karachi

and Quetta and statement of Indian Services Chiefs are not a probability "but there is a theory of certainty."

Posted by: Fred || 01/31/2013 00:00 || Comments || Link || E-Mail|| [336068 views] Top|| File under: Govt of Pakistan
Israel-Palestine-Jordan
2 Israeli parties endorse Bibi
JERUSALEM -- Israel's two largest political parties endorsed Benjamin Netanyahu for prime minister Wednesday, all but guaranteeing him a third term at the beginning of the post-election process of forming a new government.

Netanyahu's Likud Party and the new Yesh Atid Party made their recommendations to President Shimon Peres, who consults with all 12 parties that won parliamentary seats in last week's election before deciding whom to choose as prime minister-designate. Peres is expected to make his decision by Friday.

With Netanyahu at the head of the largest faction in parliament, Peres is almost certain to appoint him. Netanyahu would then have up to six weeks to form a coalition government. Netanyahu's Likud-Yisrael Beitenu list won 31 seats in the election, far ahead of all rivals.

"There is really only one candidate who can build a government in Israel, one which must be as broad as possible," Education Minister Gideon Saar, a top Likud official, told Peres, referring to Netanyahu.

Netanyahu would need to control 61 seats to secure a majority in the 120-member parliament.

Yesh Atid's leader, political newcomer Yair Lapid, told Peres on Wednesday evening that Netanyahu should be premier.

"Yesh Atid's platform says that the party with the most seats should lead the government," Lapid said.

The comments removed some of the drama from the coalition-building process in the coming weeks. Lapid is expected to become Netanyahu's main coalition partner. His party won 19 seats.

The composition of the rest of the government is still up in the air as Netanyahu and Lapid prepare to discuss policy guidelines. The two share common ground on some key domestic issues but could find themselves at odds over the critical issue of pursuing peace with the Palestinians. Lapid has vowed to force ultra-Orthodox men to join their secular counterparts in performing compulsory military or national service.

While peacemaking was not a major part of Lapid's campaign, he has been critical of Netanyahu's failure to advance peace efforts and said he won't join a government that doesn't pursue peace. Lapid has indicated he is willing to make more generous concessions to the Palestinians than Netanyahu.

To ensure a parliamentary majority, Lapid and Netanyahu need at least one more mid-sized partner. The most likely candidates appear to be either the ultra-Orthodox Shas party, which seems likely to fight any reform in the draft law, or the pro-settler Jewish Home, which would resist any attempt to reach peace with the Palestinians.

With peace talks deadlocked for the past four years and the draft dispute a key campaign issue, the next government could end up focusing more effort on domestic concerns.

In a gesture to Lapid, whose strong showing in the election surprised the country, Netanyahu has said his next government would pursue three major domestic policy goals: bringing ultra-Orthodox Jewish men into the military, increasing the stock of affordable housing and changing the fragmented multiparty system. Netanyahu has only vaguely alluded to peacemaking as a priority.
Posted by: Steve White || 01/31/2013 00:00 || Comments || Link || E-Mail|| [336067 views] Top|| File under:
PLO's Erekat welcomes Hamas acceptance of two-state solution
[Al Ahram]

Hamas, always the voice of sweet reason,

's approval of the two-state solution reveals the tendency of the movement to cooperate with the political platform of the Paleostine Liberation Organisation (PLO), senior Paleostinian negotiator Saeb Erekat


...negotiated the Oslo Accords with Israel. He has been chief Paleostinian negotiator since 1995. He is currently negotiating with Israel to establish a de jure Paleostinian state...


told the Saudi Al-Sharq Al-Awsat newspaper Wednesday.

Erekat, a member of the PLO Executive Committee, stated that the decision of the Islamist movement to accept a state based on pre-1967 borders with East Jerusalem as its capital stems from its willingness to pave the way for further inter-Paleostinian reconciliation.

"Hamas has to maintain this orientation in case of a future revival of talks with the Israeli side, as the two-state solution signifies the cornerstone of the PLO's position towards the

grinding of the peace processor

," he noted.

Meanwhile,


...back at the barn, Bossy had come up with a new idea...


Erekat welcomed the recent meeting between Hamas leader Khaled Meshal and Jordan's King Abdullah II, calling on the international community to understand that Amman is a "partner" to the Paleostinians.

Meshal said Monday that the world "must respect" Paleostinian reconciliation talks during a visit to Jordan, a palace statement said.

Posted by: Fred || 01/31/2013 00:00 || Comments || Link || E-Mail|| [336079 views] Top|| File under: Hamas
Israel to give Palestinians $100m in withheld funds
Minus the $90 million in handling and transfer fees.

JERUSALEM — Israel will give Palestinian President Mahmoud Abbas's administration around $100 million in tax revenues that had been withheld in retaliation for his statehood bid in the United Nations, Israeli officials said on Wednesday.

They described the handover as a one-time deal, signalling rightist Israeli Prime Minister Benjamin Netanyahu had not formally scrapped sanctions that have hurt the Palestinian Authority in the occupied West Bank and worried world powers. But the decision follows surprise setbacks for Netanyahu in a national election this month that, while giving him enough of a lead to head the next Israeli government, also set the stage for more moderate statecraft by boosting centrist challengers whom he must now consider as coalition partners.


Or it just might be letting enough steam out from the kettle to keep it exploding until Bibi is ready for his next step...

Under interim peace deals, Israel collects some $100 million a month in duties on behalf of the Palestinian Authority, money Abbas badly needs to pay public sector salaries. It began withholding the funds after Abbas, sidestepping stalled diplomacy, secured a Palestinian status upgrade at the United Nations in November. Israel said the December levies would be used instead to start paying off $200 million the Palestinians owe the Israel Electric Corporation, and predicted at the time that the lien on PA funds would be in force until March at least.

The PA's economic troubles were raised this week in a meeting between Netanyahu and Tony Blair, peace envoy for the United States, United Nations, European Union and Russia, an Israeli official said.
Posted by: Steve White || 01/31/2013 00:00 || Comments || Link || E-Mail|| [336071 views] Top|| File under:
Southeast Asia
'He will suffer unusual way of death'
An Australian man has been threatened with an 'unusual way of death' by the Islamic terrorist group who kidnapped him just over a year ago.

Warren Rodwell, a 54-year-old retired soldier, was seized from his home in the Philippines in December 2011 by gunmen from the al-Qaeda-linked terrorist group Al Harakatul Al-Islamiyyah.

In a harrowing video message, Mr Rodwell admits he holds 'no hope at all' of ever being released and says he has lost trust in the Australian government.


Posted by: tipper || 01/31/2013 15:05 || Comments || Link || E-Mail|| [336087 views] Top|| File under:
Syria-Lebanon-Iran
F-16s 'Fired 8 Missiles, Bunker-Buster at Syria Chemical Site'
The site allegedly attacked by Israel in Syria manufactured chemical and biological weapons, according to a report in Iraqi newspaper Azzaman that appears in London.

The newspaper quoted Western diplomats who are close to the regime of Bashar al-Assad. It says that the classified installation, which is located just 12 kilometers (7 miles) from the presidential palace, was guarded by a large contingent of Iranian Revolutionary Guards, many of whom died in the attack.

A diplomatic source interviewed by the newspaper said that the attack took place 48 hours before it was first reported. He said that initial reports regarding a convoy that was attacked were meant to disguise the true target of the attack. However, the newspaper reported, some trucks were also destroyed in the attack.

The diplomatic source said that Israeli F-16 jets carried out two sorties over the installation, firing at least eight guided missiles at it as well as at least one bunker busting bomb. The installation was badly damaged and there were numerous casualties. He said that about 3,000 Iranian Revolutionary Guards were stationed at the installation, as well as several Russian experts.

He added that the operation must also have relied on good intelligence obtained by Israel from Iran.
Posted by: tipper || 01/31/2013 15:19 || Comments || Link || E-Mail|| [336081 views] Top|| File under:
Hezbollah condemns Israel's raid on Syria
Lebanon's militant Hezbollah group has condemned Israel's air raid on Syria, saying it targeted a "scientific research center."

The Thursday statement said Hezbollah "expresses full solidarity with Syria's command, army and people," and called the strike "barbaric aggression".

U.S. officials said Israel launched a rare airstrike inside Syria Wednesday, targeting a convoy believed to contain anti-aircraft weapons bound for Hezbollah.

Hezbollah did not mention any convoy in the statement but said the strike aimed to prevent Arab and Muslim forces from developing their military capabilities.

It was the latest salvo in Israel's long-running effort to disrupt the Shiite militia's quest to build an arsenal capable of defending against Israel's air force and spreading destruction inside the Jewish state.

Posted by: tipper || 01/31/2013 11:40 || Comments || Link || E-Mail|| [336069 views] Top|| File under:
The Flight of Syria's Middle Classes
Der Spiegel bleeds for the poor Syrian middle class folks who grew fat under Pencilneck and who now huddle in Beirut, so that you don't have to.
Posted by: Steve White || 01/31/2013 00:00 || Comments || Link || E-Mail|| [336068 views] Top|| File under:
Backing 'Terrorist' Groups Escalates Syria Crisis, Says Iran
[An Nahar] A senior Iranian official said Wednesday that those backing "terrorist" groups are responsible for the fighting and killings in Syria, as he repeated Tehran's support of the Syrian regime.

"Iran believes that the cause of the Syrian crisis is the sending of arms to terrorist groups into Syria by some countries," Amir Hussein Abdullahian, the Iranian foreign ministry's undersecretary for Arab and African affairs, told a

presser

in Kuwait.

"Those who send arms into Syria are responsible for the killings," said Abdullahian who is heading Tehran's delegation to an international donors conference for Syria being held Wednesday in Kuwait City.

The United Nations


...aka the Oyster Bay Chowder and Marching Society...


says more than 60,000 people have been killed in the 22-month old conflict roiling Syria.

Abdullahian said the Islamic republic fully supports Syrian
Hereditary President-for-Life Bashir Pencilneck al-Assad


One of the last of the old-fashioned hereditary iron-fisted fascist dictators...


and his latest peace proposal and "believes that a political solution through national dialogue is the only way to resolve the Syrian crisis."

He added that Tehran "has always asked the Syrian government not to commit any acts of violence against the people."

Earlier this month, Assad presented a three-step plan to end the conflict, including an offer to hold dialogue with the opposition -- but only with elements he deemed acceptable and not rebel-affiliated groups.

Abdullahian said that Iran has donated $200 million in humanitarian aid to the Syrian people and also logistical assistance to Syrian refugees in

Leb

.
Posted by: Fred || 01/31/2013 00:00 || Comments || Link || E-Mail|| [336072 views] Top|| File under: Govt of Iran
$1.5b Gulf aid for Syrians
KUWAIT CITY -- Gulf nations answered calls to boost humanitarian aid for Syria with $1.5 billion in pledges on Wednesday even as more refugees poured into neighbouring Jordan and its leader warned resources were strained to the limit, UN chief Ban Ki-moon said.

"We exceeded the target" of the conference, Ban said at the closing of the one-day meeting during which the UAE, Kuwait and Saudi Arabia pledged $300 million each.


It's like pledge week for public TV. Wonder how much of the $1.5 billion they'll actually collect?

I wouldn't start spending against any of it until the checks cleared at both ends.

Making the UAE's pledge, General Shaikh Mohammed bin Zayed Al Nahyan, Crown Prince of Abu Dhabi and Deputy Supreme Commander of the UAE Armed Forces, said: "The UAE, as per the directives of the President, His Highness Shaeikh Khalifa bin Zayed Al Nahyan, initiated humanitarian work since the beginning of the events in Syria, to fulfil its responsibilities in providing relief to the Syrian refugees in neighbouring countries."

Referring to the horrific events experienced by Syria and the human tragedy witnessed by the people of the country, Gen. Shaikh Mohammed said that they were "immense and terrible" by all accounts and that "the daily destruction in Syria has stirred human emotions and put a great challenge to the international conscience".

"The plight of civilians in Syria is a test for the legitimate, humanitarian and moral responsibility of the international community to secure protection for them," he added.

The Gulf promises at a donors' conference hosted by Kuwait -- added to earlier relief fund increases by the U.S. and European Union -- pushed close to the U.N.'s appeal for at least $1.5 billion in immediate aid. But the funds are only expected to cover the coming months, highlighting the massive burden to cope with needs from Syria's civil war and its spillover in the region.

The pledges also will likely face close scrutiny on how quickly the money will reach over-stretched aid groups directed by the U.N. and other agencies.
Officials in Egypt and elsewhere have complained that many generous international offers for help after the Arab Spring upheavals have not yet materialiszed.


You mean, Arabs would pledge money and then not follow through? Quick Ethel, my pills!

Jordan's economic council said the country was already near the breaking point. The kingdom has spent more than $833 billion on aid for refugees -- accounting for nearly half the estimated 700,000 people who have fled Syria -- and that it was unable to sustain a financial burden that has so far siphoned off about three3 per cent of its GDP. Some U.N. officials say the refugee figures could approach one1 million later this year if the conflict in Syria does not ease.

Speaking at the U.N.-led gathering in Kuwait, Jordan's King Abdullah II said sheltering and assisting the refugee wave is above the country's "capacity and potential.".

"We have reached the end of the line. We have exhausted our resources," he said.

The head of the U.S. delegation, Assistant Secretary of State Anne Richard, lauded the donations from Gulf nations, which often bankroll their own aid efforts but are not traditional top donors to U.N. programmes. She noted, however, that the humanitarian funds are only to deal with immediate needs over the coming months.

"It's good for now, but predictions are that it's not going to be over soon," said Richard, who deals with refugee and migration affairs.
Posted by: Steve White || 01/31/2013 00:00 || Comments || Link || E-Mail|| [336069 views] Top|| File under:
Terror Networks
New Al Qaeda Threat: Somewhere There Will Be An Attack By Someone, You Betcha!
A jihadist website posted a new threat by al Qaeda this week that promises to conduct "shocking" attacks on the United States and the West.

The posting appeared on the Ansar al Mujahidin network Sunday and carried the headline, "Map of al Qaeda and its future strikes."

The message, in Arabic, asks: "Where will the next strike by al Qaeda be?" A translation was obtained by Inside the Ring.

"The answer for it, in short: The coming strikes by al Qaeda, with God's Might, will be in the heart of the land of nonbelief, America, and in

La Belle France

, Denmark, other countries in Europe, in the countries that helped and are helping

La Belle France

, and in other places that shall be named by al Qaeda at other times," the threat states.

The attacks will be "strong, serious, alarming, earth-shattering, shocking and terrifying."

Under a section of the post on the method of the attacks, the unidentified writer said the strikes would be "group and lone-wolf operations, in addition to the use of booby-trapped vehicles."

"All operations will be recorded and published in due time," the message said. "Let

La Belle France

be prepared, and let the helpers of

La Belle France

be prepared, for it is going to be a long war of attrition."

The Ansar al-Mujahidin network is a well-known jihadist forum that in the past has published reliably accurate propaganda messages from al Qaeda and its affiliates.
Posted by: trailing wife || 01/31/2013 07:21 || Comments || Link || E-Mail|| [336079 views] Top|| File under: al-Qaeda
Who's in the News
33
[untagged]
8
Arab Spring
4
al-Qaeda in North Africa
2
Govt of Pakistan
2
Boko Haram
2
Govt of Syria
2
Taliban
1
Jamaat-e-Islami
1
Salafists
1
Sipah-e-Sahaba Pakistan
1
TTP
1
al-Qaeda
1
al-Shabaab
1
Govt of Iran
1
Govt of Sudan
1
Hamas
1
Hezbollah
Bookmark
E-Mail Me
The Classics
The O Club
Rantburg Store
The Bloids
The Never-ending Story
Thugburg
Gulf War I
The Way We Were
Bio
Merry-Go-Blog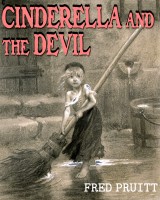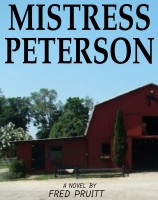 On Sale now!


A multi-volume chronology and reference guide set detailing three years of the Mexican Drug War between 2010 and 2012.

Rantburg.com and borderlandbeat.com correspondent and author Chris Covert presents his first non-fiction work detailing the drug and gang related violence in Mexico.

Chris gives us Mexican press dispatches of drug and gang war violence over three years, presented in a multi volume set intended to chronicle the death, violence and mayhem which has dominated Mexico for six years.
Click here for more information


Meet the Mods
In no particular order...


Steve White
Seafarious
tu3031
badanov
sherry
ryuge
GolfBravoUSMC
Bright Pebbles
trailing wife
Gloria
Fred
Besoeker
Glenmore
Frank G
3dc
Skidmark



Better than the average link...



Rantburg was assembled from recycled algorithms in the United States of America. No trees were destroyed in the production of this weblog. We did hurt some, though. Sorry.
34.204.181.91

Help keep the Burg running! Paypal: