Africa North
UN deplores Tahrir Square rapes, demands action
[Al Ahram] U.N. officials deplored reports that 25 women were sexually assaulted during protests in Cairo's Tahrir Square and demanded that Egyptian authorities take steps to bring the perpetrators to justice.

The executive director of the U.N. Entity for Gender Equality and the Empowerment of Women said the agency "is deeply disturbed by the gravity of recent attacks against women." Michelle Bachelet called on Egyptian authorities to protect women and punish those responsible for the attacks.

The Office of the High Commissioner for Human Rights says that about 25 women were reportedly sexually assaulted during demonstrations in Tahrir in recent days.

High Commissioner for Human Rights Navi Pillay says she deplores the attacks and the fact that authorities have failed to prevent them or bring the perpetrators to justice.

Posted by: Fred || 02/02/2013 00:00 || Comments || Link || E-Mail|| [6467 views] Top|| File under: Arab Spring
Sahel ulemas partner against extremism
[MAGHAREBIA] Religious leaders from Algeria, Mali, Niger and Mauritania this week decided that the most effective way to support peace and eradicate extremist ideas would be to work as a team.

The imams, who initially came together in November to condemn the extremism in Mali, met in Algiers on Wednesday (January 30th) to formally launch the League of Ulemas of the Sahel.

Imams of the Maliki rite across the Sahel will work to educate youth about the dangers of extremism, particularly by working closely with mosques and youth centres, said Algerian imam Youcef Mechri, the new body's secretary-general.

"We are convinced that only religion can provide a moral solution to the multidimensional crisis and the evils that threaten us. We must defend religious references in our region to cut off the preachers of violence and destruction," said Nigerien Imam Boureima Abdou Daouda, the League's president.

The ulemas unanimously denounced the crimes committed in the name of Islam, recalling that religion condemns violence, intolerance, extremism and terrorism.

Just as highway bandits use police and military uniforms to trick people before robbing them, extremists use Islam as a way of deceiving young people into joining their criminal activities, El Watan quoted Sheikh Mouadou Soufi of Burkina Faso as saying.

"Everybody knows that our religion teaches us neither violence nor terrorism, but the love of others and tolerance. What is happening in northern Mali is serious violations such as forced marriage, amputation of hands and stoning, are a result of misinterpretation of the Qur'an," he added.

Posted by: Fred || 02/02/2013 00:00 || Comments || Link || E-Mail|| [6477 views] Top|| File under: al-Qaeda in North Africa
International donors offer millions for Mali military aid
[MAGHAREBIA] Thirty-four countries and the European Union this week pledged funds to help Mali end months of occupation by al-Qaeda and Islamist group Ansar al-Din.

The conference at the African Union headquarters in Addis Ababa on Tuesday (January 29th) aimed at providing financial support for the African-led International Support Mission to Mali (AFISMA).

The financial assistance package would also preserve the gains already achieved on the ground by Malian, African and French troops.

AU chairman and Ethiopian leader Hailemariam Desalegn offered his "sincere gratitude" at the pledges, which totalled 336 million euros.

The Economic Community of West African States (ECOWAS) and the AU, however, had said they would need at least 737 million euros to fund both humanitarian aid and the needs of African forces.

"The current situation in Mali requires a quick and effective international response because it threatens Mali, the region, Africa and the world," African Union Commission Chairperson Nkosazana Dlamini-Zuma told attendees at the Ethiopian event.

Posted by: Fred || 02/02/2013 00:00 || Comments || Link || E-Mail|| [6485 views] Top|| File under: al-Qaeda in North Africa
Al Qaeda silent on French hostages in Mali
[FRANCE24] For several months last year, as France was leading international diplomatic efforts for an intervention in Mali, al Qaeda's North African branch warned that a military operation would "provoke" the executions of French hostages in the region.

In a statement released in September 2012, AQIM (Al Qaeda in the Islamic Maghreb) threatened that, "These crazy initiatives [for a Malian intervention] will not only lead to the deaths of the hostages, but it will drown the whole of France in the marches of Azawad."

Azawad refers to the region of northern Mali that fell to a motley mix of rebel groups following a Malian military coup in March 2012.

But since the French offensive to liberate northern Mali began on January 11, there has been an uncharacteristic AQIM silence on the fates of the French hostages.

Seven French nationals are currently being held in the Sahel, the inhospitable southern belt of the Sahara desert. Four hostages were abducted in a uranium mining town in Niger in September 2010. Two others were kidnapped in the central Malian town of Hombori in November 2011. A year later, on November 20, 2012, another French national was abducted near the southwestern Malian town of Nioro by MUJAO (Movement for Unity and Oneness of the Jihad), an AQIM splinter group that sprang up last year in northern Mali.

On Thursday, French Defense Minister Jean-Yves Le Drian said it was "likely" that the hostages were being held in the Ifoghas massif region, a remote rock-strewn area of northern Mali near the Algerian border.

In an interview with French radio station France-Inter, Le Drian added that, "We never lose sight or mind of the fact that there are French hostages in this territory."

'They're more useful as human shields'

On January 20 -- nine days after the launch of the Malian intervention -- French officials, who tend to be tight-lipped about hostage issues, revealed that the hostages were "alive".

In the pre-intervention days, there were some fears that the hostages could be executed in retaliation for a military operation. But that assessment appears to have changed since the French military intervention in Mali began.

"The various jihadist groups have no interest in executing them," said Philippe Hugon, Africa research director at the Paris-based IRIS (Institut de Relations Internationales et Strategiques). "They're more useful as human shields."
Posted by: Fred || 02/02/2013 00:00 || Comments || Link || E-Mail|| [6487 views] Top|| File under: al-Qaeda in North Africa
In Amenas gas plant to reopen
[MAGHAREBIA] Algeria's In Amenas gas complex will resume operations at one-third capacity, APS quoted the Tiguentourine plant's director as saying on Thursday (January 31st).

"Thirty-five per cent of the total production... will be marketed as soon as possible," the director of the Tiguentourine plant told visiting

news hound

s.

The facility is set to reopen within a month, but foreign workers will not return for another three.

Thirty-seven foreign hostages were killed when

cut-throats

stormed the gas plant last month. One Algerian and 29

Orcs and similar vermin

were also killed.

Posted by: Fred || 02/02/2013 00:00 || Comments || Link || E-Mail|| [6470 views] Top|| File under: al-Qaeda in North Africa
Egypt President Vows Firm Hand with Violent Protests
[An Nahar] Egypt's President Mohamed Morsi vowed security forces will "act with utmost decisiveness" to protect state buildings, as protesters clashed with police outside the presidential palace on Friday.

The presidency, in a statement posted on his Facebook page, also said it would hold "politically accountable" opposition groups behind the violence.

It said protesters had tried to break down the palace gates and scale its walls, and demanded that opposition groups denounce the violence and call on their followers to withdraw.

The opposition National Salvation Front, which called for mass rallies on Friday, said it "had no connection whatsoever with the trouble that erupted suddenly in front of the presidential palace."

It said the NSP condemned all acts of violence and urged security forces to exercise "utmost restraint" with the protesters.

Posted by: Fred || 02/02/2013 00:00 || Comments || Link || E-Mail|| [6488 views] Top|| File under: Arab Spring
Mali jihadists say they've been tortured by military in custody
[CTVNEWS.CA] Three suspected jihadists tossed in the slammer
Please don't kill me!
in the days since the liberation of Timbuktu said Friday that Malian soldiers were torturing them with a method similar to waterboarding.


Oh, noze! Not waterboarding helpless Islamic brutes!


The three are being held in an earthen cell in what remains of the military camp in the town, which was freed this week by French and Malian soldiers after nearly 10 months under radical Islamist rule.


And what were the poor inoffensive Islamic brutes doing during that ten months?


Their allegations came as French President Francois Hollande


...the Socialist president of La Belle France, and a fine job he's doing of it...


prepared to fly to Mali on Saturday, nearly four weeks after the French-led operation began in the vast West African country.


I'm not too sure what it has to do with M. Hollande getting back on his airplane and flying away.


The three suspects, who were tied together with a turban


Oh, I do like that...


and one handcuff, all acknowledged to The

News Agency that Dare Not be Named

having been members of the al-Qaeda-linked group known as Ansar Dine, or Defenders of the Faith.


That would be the Tuareg-run collection of Salafist sadists, not MUJAO or AQIM, which were more international in scope.


"To force me to talk they poured 40 litres (85 pints) of water in my mouth and over my nostrils which made it so that I could not breathe anymore. For a moment I thought I was even going to die," said one of the men,


The heart [belch!] bleeds. Tums, anyone?


who gave his name as Ali Guindo and said he was from a village near the central Malian town of Niono.


"I always wanted to lord it over my neighbors, ever since I was a child. Then, suddenly, in the space of a fortnight, I read the Koran from cover to cover and then a couple volumes of the Marquis de Sade. For the first time my life had meaning."


"I sleep in the cold and every night they come pour freezing water over me. "


What'd you do during the Salafist occupation, Ali Guindo?


All three prisoners described similar treatment. Their account could not be independently verified.


"And then the Frenchies chopped my head off with a big machine!"


Soldiers holding the three asked

news hound

s to leave after initially allowing journalists to speak with them.


"Hey, Ali Guindo! Guess what you're gonna get once the reporters are outta sight!"


Army Col. Mamary Camara


... who has kept abreast of the situation...


told

news hound

s that the three were arrested by Malian forces in the town of Lere. He said one of the men was from Libya and was caught wearing a foreign military uniform.


Perhaps most of him could be shipped back to General Delivery, Benghazi?


The Libyan jihadist was visibly frightened,
We mustn't frighten the poor Islamic brutes!
crouching in a corner of his cell. He gave the AP contradictory information about his background, first saying he was born in a Malian village but of Libyan descent. Later, he said he was from Tripoli


...a confusing city, one end of which is located in Lebanon and the other end of which is the capital of Libya. Its chief distinction is being mentioned in the Marine Hymn...


but has lived for years in Mali.


But calling him a liar would be a human rights violation or something.


He initially denied being part of Ansar Dine


"No, no! Certainly not!"


but later confirmed that he belonged to the movement though he denied having an important role.


"I only joined the party to make business contacts!"


The Malian military said that when he was arrested he was wearing a watch with a memory card inside that they said was used to communicate with other foreign jihadists.


Ahah! A two-way wrist radio!


The allegations of torture came right on schedule as Human Rights Watch


... dedicated to bitching about human rights violations around the world...


and Amnesia Amnesty International released reports outlining other allegations of misconduct by the Malian military and Islamists over the last month.


How many reports did they issue on Ansar Dine, MUJAO, and AQIM in the past ten months? Anyone? Bueller?


Both groups said they had documented cases of Malian soldiers killing suspected Islamist supporters in Sevare on the eve of the French-led intervention. Human Rights Watch cited at least 13 killings, while Amnesty said the number could be two dozen.

Human Rights Watch said the witnesses described seeing soldiers at a bus station in Sevare interrogate passengers suspected of links to

beturbanned goon

groups. Those without proper identification were taken away, the witnesses said.

"Before the soldiers marched them off, many of the locked away
Youse'll never take me alive coppers!... [BANG!]... Ow!... I quit!
men frantically tried to find someone in the crowd at the bus station who could vouch for them and verify their identity," the HRW report said. "They were driven or marched to a nearby field, where they were shot and their bodies dumped into one of four wells."

The

News Agency that Dare Not be Named

had earlier reported killings of civilians by the Malian army in Sevare, with bodies dumped into a well.

The Malian government has promised to investigate allegations of human rights


...which are usually open to widely divergent definitions...


abuses by its soldiers.

Friday's reports also alleged abuses by the Islamists. Human Rights Watch said beturbanned fascisti had killed at least seven Malian soldiers.

"One begged for his life saying, 'Please, in the name of God.' But they held him down and slit his throat," a witness told HRW. "Two days later, as we picked up the dead soldiers to bury them, the Islamists saw that five of them were still living. Most were gravely

maimed

, but they were still breathing and should have been given a chance to live. Instead the Islamists killed them -- one after the other."
Posted by: Fred || 02/02/2013 00:00 || Comments || Link || E-Mail|| [6481 views] Top|| File under: al-Qaeda in North Africa
Mali's civilians face human rights abuses from both sides
[THESTAR] Reports of abuses by Islamists in northern Mali were widespread. But two human rights groups say the army also committed executions and rights violations.


Pop out just like clockwork, don't they? Give 'em another coupla weeks and the Frenchies will be "just as bad as" AQIM.
Posted by: Fred || 02/02/2013 00:00 || Comments || Link || E-Mail|| [6471 views] Top|| File under: al-Qaeda in North Africa
Europe
John Paul ll Shooter Claims Iran's Khomeini Told him to Do it
[An Nahar] The Turk who shot pope John Paul II in St Peter's Square in 1981 claimed in a new book on Friday that the founder of the Iranian revolution, the late Ayatollah Ruhollah Khomeini, told him to do it.

The Vatican immediately denied several assertions in the book including the claim by Mehmet Ali Agca that he had spoken of the Iranian link at his meeting with John Paul II in his prison cell.

Ali Agca, a former far-right extremist and Islamic fundamentalist, said he was "indoctrinated" in Tehran after escaping from a Turkish prison where he was serving time for killing a journalist.
Mehmet, have you ever been...in a Turkish prison?
Oh. You have?
At a nighttime meeting with Khomeini, Ali Agca said the Supreme Guide of the Iranian revolution told him to kill the Polish pope -- who was badly wounded but survived the assassination attempt.

"You have to kill the pope in the name of Allah. You have to kill the devil's mouthpiece on earth," Ali Agca said the Ayatollah Khomeini told him.

The book has been published in Italian and is entitled "I Was Promised Paradise: My Life and the Truth Behind the Attack Against the Pope."

Posted by: Fred || 02/02/2013 00:00 || Comments || Link || E-Mail|| [6492 views] Top|| File under: Govt of Iran
The Grand Turk
Turkey: US Embassy bomber had terror conviction
The suicide bomber who struck the U.S. Embassy in Ankara spent five years in prison on terrorism charges but was released after being diagnosed with a hunger strike-related brain disorder, officials said Saturday.

The bomber, identified as 40-year-old leftist militant Ecevit Sanli, killed himself and a Turkish security guard on Friday, in what U.S. officials said was a terrorist attack. Sanli was armed with TNT and also detonated a hand grenade, officials said.

The U.S. flag at the embassy flew at half-staff and already tight security was increased. Police sealed off a street in front of the security checkpoint where the explosion knocked a door off its hinges and littered the road with debris. Police vehicles were parked in streets surrounding the building.

Sanli's motives were still unclear. He had been a member of the outlawed Revolutionary People's Liberation Party-Front, or DHKP-C, which has claimed responsibility for assassinations and bombings since the 1970s but has been relatively quiet in recent years. Compared to al Qaida, it has not been seen as a strong terrorist threat.

Officials said Sanil was arrested in 1997 for alleged involvement in attacks on the police headquarters and a military guesthouse in Istanbul and jailed on charges of membership in the group. While in prison awaiting trial, he took part in a major hunger strike that led to the deaths of dozens of inmates, according to a statement from the Ankara governor's office. The protesters opposed a maximum-security system in which prisoners were held in small cells instead of large wards.

Sanli was released in 2002 after being diagnosed with Wernicke-Korsakoff syndrome, a malnutrition-related brain illness that affects vision, muscle coordination and memory and that can cause hallucinations. Sanli fled Turkey after his release and was wanted by Turkish authorities, the statement said. He was convicted in absentia in 2002.
Posted by: tipper || 02/02/2013 08:59 || Comments || Link || E-Mail|| [6490 views] Top|| File under:
Great White North
Canadian extremists more likely homegrown: 'secret' CSIS report
Violent Canadian extremists are more likely to be citizens than immigrants, according to a "secret" study by the federal intelligence service. And these radicals tend to be relatively young and well-integrated members of society.

These findings appear in "A Study of Radicalization: The Making of Islamist Extremists in Canada Today," a 21-page study released to The Globe and Mail under the Access to Information Act.

The Canadian Security Intelligence Service study is released as global concerns about terrorists from Canada are growing.

The Prime Minister of Algeria this month said two unnamed Canadians were among the al-Qaeda-aligned guerrillas who took hostage oil workers from the West, before the four-day standoff ended in dozens of deaths. Canadian officials are on the ground in Algeria investigating the claims, but have reached no conclusions.

In Ottawa, CSIS analysts are tasked with a putting together a big-picture view of the trends that lead to terrorism.

The path to violent zealotry is ultimately a "idiosyncratic, individual process," the study says. The precise reasons why people want to become terrorists defy explanation, but the CSIS analysis does offer some observations.
Posted by: tipper || 02/02/2013 00:50 || Comments || Link || E-Mail|| [6477 views] Top|| File under:
Home Front: WoT
Washington Times Gets Action! Indiana Gov. Spikes Deal With Pakistani Bomb Supplier
[Washington Times] Indiana Gov. Mike Pence has suspended a deal to finance an in-state fertilizer plant to be built by a Pak conglomerate that the Pentagon has criticized for refusing to take steps to stop the flow of materials to makers of bombs that kill U.S. troops in Afghanistan.

News of Mr. Pence's action followed a report Monday in The Washington Times that said Pakistain's Fatima Group stood to benefit from the sale of $1.27 billion in tax-exempt municipal bonds in Indiana even as it rebuffed Pentagon efforts to save U.S. lives.

The governor "immediately ordered that the project be suspended pending further investigation," said Pence spokeswoman Christina Denault. "Indiana is actively investigating in consultation with federal authorities/[Defense Department] the situation at this time."
Posted by: trailing wife || 02/02/2013 00:00 || Comments || Link || E-Mail|| [6470 views] Top|| File under:
International-UN-NGOs
UN chief gravely concerned™ by Israeli airstrike in Syria
UN Secretary-General Ban Ki-moon expressed "grave concern™" on Thursday over reports that Israeli jets bombed an apparent convoy of weapons near the Lebanese border and urged respect for the sovereignty of countries in the region.


Harrumph harrumph harrumph, boys! Harrumph harrumph harrumph!


"The Secretary-General notes with grave concern™ reports of Israeli air strikes in Syria," Ban's press office said in a statement. "At this time, the United Nations does not have details of the reported incident. Nor is the United Nations in a position to independently verify what has occurred."
Ban Man didn't get his Times delivered yet I guess.
"The Secretary-General calls on all concerned to prevent tensions or their escalation in the region, and to strictly abide by international law, in particular in respect of ... sovereignty of all countries in the region," the statement said.


Very good, Johnson. Mind if I start my weekend now?


UN peacekeepers in a demilitarized zone between Syria and Israel were also unable to verify a Syrian complaint that Israeli planes had flown over the Golan Heights to carry out the air strike."UNDOF did not observe any planes flying over the area of separation and therefore was not able to confirm the incident. UNDOF also reported bad weather conditions," Ban's spokesman, Eduardo Del Buey said.
Nah, I was asleep. Let me ask the underage hooker I was with though. I think she was up.
Nah, she said it was raining. Ending report.
Posted by: tu3031 || 02/02/2013 00:00 || Comments || Link || E-Mail|| [6515 views] Top|| File under:
Iraq
Iraq Death Toll Spikes in January
[An Nahar] January was Iraq's deadliest month since September, Agence

La Belle France

Presse data showed Friday, as

cut-throats

shattered a relative calm and the country grapples with a political crisis and anti-government rallies.

The violence largely targeted security forces and officials, and struck Shiite, Sunni and Kurdish communities, mostly north and west of Storied Baghdad


...located along the Tigris River, founded in the 8th century, home of the Abbasid Caliphate...


Al-Qaeda's front group in Iraq has claimed much of the violence, including a

suicide kaboom

that killed a Sunni MP, and a string of attacks in mid-January.

The

bad turban

group often carries out deadly attacks in order to destabilize the government and push Iraq back towards the sectarian war that blighted it from 2005 to 2008.

A total of 246 people were killed last month, including 30

coppers

and 18 soldiers, according to an AFP tally based on reports from security and medical officials.

Two anti-Qaeda

beturbanned goons

known as Sahwa also died.

Some 735 other people were also

maimed

in violence, among them 31

coppers

, 26 soldiers, six members of the security forces of Iraq's autonomous Kurdish region, and one Sahwa fighter.

The

corpse count

was the highest since September, when 253 people died, and comes with Prime Minister Nuri al-Maliki mired in a political crisis that has pitted himself against many of his erstwhile government partners.

Meanwhile,


...back at the Council of Boskone, Helmuth ordered the entire 614th quadrant searched. The Green Lensman must be found!...


massive protests in Sunni-majority areas of Iraq's north and west have railed against alleged targeting of the community and, more recently, called for the premier to quit.

Most of the victims last month were killed in two separate strings of violence -- 88 people were killed in the January 15-17 period, and 70 others for January 22-23.

The month's deadliest single attack struck on January 23, when a

jacket wallah

made his way into a Shiite mosque and went kaboom! in the middle of a packed funeral, killing 42 people.

A day earlier, a wave of attacks in and around Storied Baghdad and in northern Iraq killed 26 people and

maimed

dozens more.

And on January 17, spate of bombings and shootings across the country left 29 people dead, in a third day of deadly violence that killed 88 people overall.

Violence is down markedly from its peak in 2006 and 2007, but attacks remain common.

Posted by: Fred || 02/02/2013 00:00 || Comments || Link || E-Mail|| [6479 views] Top|| File under: al-Qaeda in Iraq
Science & Technology
Twitter announces security breach
From the Twitter blog:


We also echo the advisory from the U.S. Department of Homeland Security and security experts to encourage users to disable Java on their computers. For instructions on how to disable Java, read this recent Slate article.

This attack was not the work of amateurs, and we do not believe it was an isolated incident. The attackers were extremely sophisticated, and we believe other companies and organizations have also been recently similarly attacked. For that reason we felt that it was important to publicize this attack while we still gather information, and we are helping government and federal law enforcement in their effort to find and prosecute these attackers to make the Internet safer for all users.
Posted by: badanov || 02/02/2013 00:00 || Comments || Link || E-Mail|| [6470 views] Top|| File under:
Syria-Lebanon-Iran
Israel, Unofficially: We Struck Missiles before They Left Base
Video at link


Israel explained on Friday, unofficially, what happened on the night between Tuesday and Wednesday, when its planes allegedly attacked a target in Syria. It also explained why Syria gave a false version of what had happened.

Meanwhile, a video posted on a Syrian pro-Assad Facebook page apparently shows the aftermath of the IAF raid, as shown on Syrian television.
Posted by: tipper || 02/02/2013 17:27 || Comments || Link || E-Mail|| [6498 views] Top|| File under:
Qaher F313: Iran unveils home-made 'stealth' fighter
Video at link


Iran has unveiled a new home-made combat aircraft, which officials say can evade radar.

The single-seat Qaher F313 (Dominant F313) is the latest design produced by Iran's military since it launched the Azarakhsh (Lightning), in 2007.

President Mahmoud Ahmedinejad said it had "almost all the positive features" of the world's most sophisticated jets.

He said the "development of the Iranian nation's military power is... for deterrence and defensive purposes".
Posted by: tipper || 02/02/2013 17:16 || Comments || Link || E-Mail|| [6506 views] Top|| File under:
Al Nusrah Front imposes sharia in eastern Syrian town
The Al Nusrah Front for the People of the Levant, al Qaeda in Iraq's affiliate in Syria, has imposed sharia, or Islamic Law, in a town in eastern Syria that is close to the Iraqi border. The area has served as a jihadist haven in the past.

"Islamist militants" from the Al Nusrah Front "have taken unclothed mannequins they see as sexually enticing out of the shops," in the town of Mayadin, Reuters reported. The al Qaeda affiliate has "also prevented women from wearing trousers, preferring that they adopt the shapeless head-to-toe black veil." Alcohol has also been banned in the town.

Al Nusrah Front fighters are providing "daily religious teaching" to children, and are recruiting teenaged boys to fight President Bashir al Assad's regime. Additionally, the group is making a profit by selling oil, even to members of the Assad regime.

The imposition of sharia in Mayadin by the Al Nusrah Front is eerily similar to al Qaeda in Iraq's activities in Anbar province and other areas in Iraq from 2004 to 2007. Taking advantage of the security vacuum that arose after the fall of Saddam Hussein's regime, al Qaeda in Iraq seized control of several towns and cities in western Iraq and declared Islamic emirates in towns like Haditha and Al Qaim, which is right on the Syrian border. The terror group immediately began to enforce its radical interpretation of Islamic law on Sunni tribesmen, who were too weak and disorganized to fight back.


Posted by: tipper || 02/02/2013 00:39 || Comments || Link || E-Mail|| [6470 views] Top|| File under:
Who's in the News
41
[untagged]
6
al-Qaeda in North Africa
4
Arab Spring
1
al-Qaeda in Pakistan
1
Boko Haram
1
Govt of Iran
1
Govt of Iraq
1
Govt of Pakistan
1
Hamas
1
Hezbollah
1
Jamaat-e-Islami
1
al-Nusra
1
al-Qaeda in Iraq
Bookmark
E-Mail Me
The Classics
The O Club
Rantburg Store
The Bloids
The Never-ending Story
Thugburg
Gulf War I
The Way We Were
Bio
Merry-Go-Blog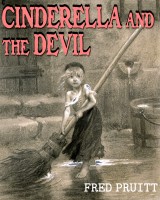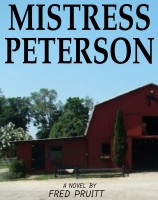 On Sale now!


A multi-volume chronology and reference guide set detailing three years of the Mexican Drug War between 2010 and 2012.

Rantburg.com and borderlandbeat.com correspondent and author Chris Covert presents his first non-fiction work detailing the drug and gang related violence in Mexico.

Chris gives us Mexican press dispatches of drug and gang war violence over three years, presented in a multi volume set intended to chronicle the death, violence and mayhem which has dominated Mexico for six years.
Click here for more information


Meet the Mods
In no particular order...


Steve White
Seafarious
Pappy
lotp
Scooter McGruder
john frum
tu3031
badanov
sherry
ryuge
GolfBravoUSMC
Bright Pebbles
trailing wife
Gloria
Fred
Besoeker
Glenmore
Frank G
3dc
Skidmark
Alaska Paul



Better than the average link...



Rantburg was assembled from recycled algorithms in the United States of America. No trees were destroyed in the production of this weblog. We did hurt some, though. Sorry.
107.21.85.250

Help keep the Burg running! Paypal: