Afghanistan
Karzai Calls for Clerics to Condemn Suicide Bombing
[TOLONEWS] President Hamid Maybe I'll join the Taliban Karzai
... A former Baltimore restaurateur, now 12th and current President of Afghanistan, displacing the legitimate president Rabbani in December 2004. He was installed as the dominant political figure after the removal of the Taliban regime in late 2001 in a vain attempt to put a Pashtun face on the successor state to the Taliban. After the 2004 presidential election, he was declared president regardless of what the actual vote count was. He won a second, even more dubious, five-year-term after the 2009 presidential election. His grip on reality has been slipping steadily since around 2007, probably from heavy drug use...
addressed religious scholars at the Organisation of Islamic Cooperation summit in Egypt with a call to condemn

suicide kaboom

s as an act prohibited under Islamic law.

According to a statement from Karzai's office, he urged in his address Wednesday to the summit for the religious scholars of the

Moslem

countries to condemn suicide attacks.

Karzai was quoted as pointing the

holy men

to the remarks of Sheikh Abdul Aziz, Mufti-e-Azam of Soddy Arabia


...a kingdom taking up the bulk of the Arabian peninsula. Its primary economic activity involves exporting oil and soaking Islamic rubes on the annual hajj pilgrimage. The country supports a large number of princes in whatcha might call princely splendor. When the oil runs out the rest of the world is going to kick sand in their national face...


, whose sermon on the day of Arafat condemned suicide attacks as prohibited in Islam and anyone who attempts or carries out such attacks will not be forgiven by Allah.

According to the released statement, Karzai said, "It is a timely step to focus our attention on some of the gravest and consequential challenges facing us today. From the violence of terrorism to the crisis and conflict in several of our countries, to the ever continuing sufferings of our Paleostinian brothers and sisters, the

Moslem

world is strewn with difficulties.

"Our religious scholars and Ulema must effectively engage in our common struggle against

krazed killer

s, who undermine the Ummah's progress and stability. To address these challenges, we not only need strong political unison but also sustained effort at raising our standard in human capital and economic development."

Posted by: Fred || 02/08/2013 00:00 || Comments || Link || E-Mail|| [6466 views] Top|| File under:
Kabul Bank Tribunal Chief Claims Karzai, Fahim Still Owe Debt
[TOLONEWS] The former Kabul Bank's powerful shareholders claim they have repaid all their loans, but the head of the special tribunal on the Kabul Bank collapse has insisted they still owe money.

Shamsul Rahman Shams said Wednesday that Mahmoud Karzai and Mohammad Hassin Fahim have not repaid their loans from the former Kabul Bank.

He said the issue is being followed by the Financial Disputes Resolution Commission (FDRC) but without any satisfactory results.

"Still, the issue about the debts of Karzai's brother who was one of the shareholder's of Kabul Bank and Hassin Fahim has not been resolved. The issue is being studied by the Financial Disputes Resolution Commission but it has not been fruitful," Shams said.

President Hamid Karzai's brother Mahmoud Karzai owes $9 million and the vice-president's brother Mohammad Hassin Fahim owes $3 million, he added.

Mahmoud Karzai rejected the statement, saying that he is only in debt of $6 million to Shahin Money Exchange whose owner was former Kabul Bank chariman Shir Khan Farnood.

In turn, Karzai accused the tribunal, the Financial Disputes Resolution Commission and the Kabul Bank Receivership Department for complicating matters.

"These three organisations have made the issue so complicated," he told TOLOnews. "I only borrowed $6 million from Shahin Money Exchange and did not borrow from Kabul Bank."

"I wish the bank crisis was being assessed abroad in the US or Dubai courts," he added.

Hassin Fahim did not respond to TOLOnews' requests for comment.

FDRC head Abdullah Dawran said the bank's crisis is very complicated, but that most of those who were part of its collapse are being accounted for.

"Karzai and Fahim are part of the commission's work but there are others who have a hand in the crisis who we're dealing with here," Dawran said Wednesday.

Shams' comments come ahead of the verdict of the Kabul Bank special tribunal on the involvement of 22 people in Kabul Bank's collapse in 2010.

Posted by: Fred || 02/08/2013 00:00 || Comments || Link || E-Mail|| [6459 views] Top|| File under:
Afghans Paid Almost $4bn in Bribes Last Year: UN
[TOLONEWS] Afghan citizens paid as much as US$3.9 billion in bribes to officials in 2012, according to a report released Thursday by the United Nations Office of Drugs and Crime (UNODC).

Underscoring the immensity of the estimated amount, the UNODC said it is about double the government's revenue gained for its services in 2010 and 2011, and about one-fourth the amount pledged at the Tokyo conference in July by the international community to support Afghanistan's development.

The bribes are primarily paid to officials in the police, local government, judiciary, and education sectors, it added.

"Nobody in this country or interested in this country would deny the fact that corruption is a major problem, plaguing the government services and the way overall, the government is being perceived," UNODC regional representative Jean-Luc Lemahieu said Thursday at a press conference in Kabul.

The 2012 figure is a substantial increase on the UNODC's estimated total for 2009 of $2.4 billion.

However, some achievements in the battle against graft have been made. According to the study in which 6,700 citizens were interviewed -- 42 percent of whom were women -- there has been a nine percent decrease in the number of people who pay bribes, although the average bribe amount has increased a massive 40 percent to $214, up from $158 in 2009.

The survey states that the breakdown of bribes paid to the private sector versus the government sector showed that 30 percent of interviewees had paid bribes to non-governmental organisations compared to 50 percent who had paid bribes to a government department. In money terms, $600 million was paid to for the non-government sector which was 15 percent less than that paid to the government.

In the police force, bribe-taking has decreased from 52 to 42 percent, but the corruption in the education sector has increased from 51 to 60 percent.

"The Afghan population considers corruption as the number two most important issue after the insecurity problems," Lemahieu said.

Indicating corruption proportions across different parts of Afghanistan, the study showed that bribes were paid by 71 percent of the population in the west, 60 percent in the north-east, 40 percent in the south, and 39 percent in central areas.

It also noted that in the south of the country, most of the bribes were provided by non-government organisations and individuals especially the elders, mullahs, and those within the Taliban.

"Among the tribal elders, representatives of local areas, district councils, provincial councils, and aid organisations, there is corruption. People have complained. They have complained of consulates where you have to pay $400, $500, $800 to $2000 dollars to get a visa," said Mohammd Rafi Amini, Director General of Strategy and Policy at Afghanistan's High Office of Oversight and Anti-Corruption.

The UNODC said a strong political will was needed to reduce the nation-wide corruption and called on citizens to put their strongest efforts into wiping out the problem.

Posted by: Fred || 02/08/2013 00:00 || Comments || Link || E-Mail|| [6459 views] Top|| File under:
Africa North
No Word from SecState During Benghazi Attack
Neither the Secretary of Defense nor the Chairman of the Joint Chiefs of Staff spoke to the secretary of state during the 8-hour attack on the U.S. consulate in Benghazi, Libya on September 11, 2012. At a Thursday hearing in the Senate, Republican Ted Cruz asked both Leon Panetta and Martin Dempsey, "In between 9:42 p.m., Benghazi time, when the first attacks started, and 5:15 am, when Mr. Doherty and Mr. Woods lost their lives, what conversations did either of you have with Secretary Clinton?"

"We did not have any conversations with Secretary Clinton," Panetta responded.

"And General Dempsey, the same is true for you?" Cruz asked. Dempsey confirmed this.
Posted by: || 02/08/2013 09:33 || Comments || Link || E-Mail|| [6474 views] Top|| File under:
MB's El-Erian sends 'message of respect' to women
As increasing reports of sexual harassment and violence targeting female protesters have been creating uproar amongst Egyptians, leading Muslim Brotherhood member and Freedom and Justice Party (FJP) Vice President Essam El-Erian sent a message of appreciation to Egypt's women Al Ahramonline reported.

In a post made early Thursday on his Facebook page, El-Erian stated that in every man's life there are people who have made a huge difference and impacted him greatly.

"Those who have most left an imprint on me are Sara (my mother), Fatema (my wife), Sara, Samia and Asmaa (my daughters)," El-Erian said.


All of whom stayed indoors...

El-Erian mentioned his mother's efforts as a widow, raising him and his three siblings into faithful, loving and responsible men.

"My wife has stayed patient with me over many years, as witness to my frequent
arrests and detentions, and like my mother has never complained," the Brotherhood heavyweight asserted.

El-Erian also acknowledged his daughters, "Who are like flowers in the middle of a hectic life filled with work and sacrifices."


And who do exactly as they're told and are never seen outside...

El-Erian, concluding his message, stated: "Here is an example of Egyptian women working and striving both within and outside the home for the good of a better nation for all of us, free from injustice, corruption, tyranny and harassment."

His statements come a day after Egyptian women's rights groups and activists marched in downtown Cairo against assaults and rapes against women participating in public protests.

The most well known of these attacks was against Yasmin El-Bormawy, who gave her testimony on the private Al-Nahar satellite channel. She recounted how a large group of men, some armed, tore her clothes off and sexually assaulted her in a protest in Mohamed Mahmoud Street, downtown Cairo.

Several protesters have accused the Brotherhood of using organised harassment as a tactic to scare off dissenting protesters. FJP female member and former MP Azza El-Garf refuted such claims as "ridiculous and disgusting." She further asserted Thursday that Islam regards women respectfully, whether in their personal or professional lives. "So how can the Brotherhood propagate such heinous acts?"


Because the women ventured outside?

Uncovered meat bring it on themselves.
Posted by: Steve White || 02/08/2013 00:00 || Comments || Link || E-Mail|| [6478 views] Top|| File under:
Egypt presidency condemns killing fatwa as 'terrorism'
[Al Ahram] Egypt's presidential office has condemned the practice of or invitation to political violence, as said in a Thursday statement.

The released presidential statement comes two days after a cleric from Al-Azhar issued a religious edict -- on air -- giving the green light to kill opposition leaders Mohamed ElBaradei and Hamdeen Sabbahi.

"Practicing religious violence or threatening to do so has become one of the gravest challenges facing the Arab Spring," the presidential statement said. "Egyptians must join hands to avoid the danger of civil strife and face attempts to spread division."

"Some are promoting and inciting political violence while others who claim to speak in the name of religion are permitting 'killing' based on political differences and this is terrorism," read the statement.

The presidency "stresses on its complete rejection of hate speech which attributes itself to religion," calling on all national forces, religious institutions and intellectuals to stand together against "inciting" language, the statement asserted.

Sources told Al-Ahram Arabic language news website that security will be increased at the residences of prominent opposition forces, especially after the assassination of leading Tunisian leftist politician Chokri Belaid in Tunisia on Wednesday.

Sources told Reuters that forces were in fact stationed in front of both ElBaradei and Sabbahi's homes.

Egypt is undergoing a period of political unrest since the second anniversary of the 25 January Revolution when clashes between protesters, rioters and police left over 50 dead -- mostly protesters -- in the days following the anniversary.

The Egyptian government is accused by the opposition of relying on Mubarak-era repression in the face of popular discontent across the country.

Posted by: Fred || 02/08/2013 00:00 || Comments || Link || E-Mail|| [6461 views] Top|| File under: Salafists
Report against NSF leaders referred to Egypt's state security prosecution
[Al Ahram] Prosecutor-General Talaat Abdullah has referred on Thursday a report against National Salvation Front (NSF) leaders -- accusing them of supporting vigilante groups to overthrow the government -- to the Supreme State Security Prosecution for investigation.

The report, filed by lawyer Essam Khalil, accuses Constitution Party head Mohamed ElBaradei, Popular Current leader Hamdeen Sabbahi, Conference Party head Amr Moussa, Constitution Party member Gamila Ismail, Wafd Party head El-Sayed El-Badawi and other figures in the NSF for inciting the public against President Mohamed Morsi.

Khalil said in his report that the NSF leaders support groups such as the 'Black Bloc' that call for the fall of the Muslim Brotherhood rule, by providing "political cover to their terrorist actions."

He also said that the NSF leaders are "plotting to kill" youth members of the Muslim Brotherhood.

In addition, Khalil's report accused the NSF leaders of "purposefully destructing the state's institutions by mobilising thugs against the Egyptian police."

The NSF leaders aim to stir up unrest and insecurity in Egypt and damaging the national economy, Khalil stated in the report.

The clashes in several Egyptian cities over the past two weeks, mainly Port Said and Suez, left over 50 people dead and hundreds injured.

Posted by: Fred || 02/08/2013 00:00 || Comments || Link || E-Mail|| [6460 views] Top|| File under: Arab Spring
In Amenas attack magnifies Belmokhtar, AQIM rift
[MAGHAREBIA] The recent siege at Algeria's In Amenas gas complex highlights a long-standing rivalry between jihadist leaders in the Sahara.

The terror attack was orchestrated by Mokhtar Belmokhtar, a veteran

thug

with a long trail of blood from Afghanistan to his native Algeria. Belmokhtar, also known as Khaled Abou El Abbas or Laaouar, broke away from al-Qaeda in the Islamic Maghreb (AQIM) last fall amid incessant leadership disputes and quarrels over smuggling and ransom payments.

Belmokhtar's chief rival for al-Qaeda leadership in the Sahara has long been Abdelhamid Abou Zeid, emir of the Tariq Ibn Ziyad brigade.

Mohamed Mokaddem, an author of several books on al-Qaeda, told AFP that Belmokhtar has never accepted the fact that AQIM leader Abdelmalik Droukdel
... aka Abdel Wadoud, was a regional leader of the GSPC for several years before becoming the group's supremo in 2004 following the death of then-leader Nabil Sahraoui. Under Abdel Wadoud's leadership the GSPC has sought to develop itself from a largely domestic entity into a larger player on the international terror stage. In September 2006 it was announced that the GSPC had joined forces with al-Qaeda and in January 2007 the group officially changed its name to the Al-Qaeda Organization in the Islamic Maghreb....
chose Abou Zeid over him.

"To (Belmokhtar), Abou Zeid is just a vulgar smuggler turned jihadist with no legitimacy. He believes Abou Zeid continued trafficking fuel and cars while fighting in the name of Allah and Afghanistan," Mokaddem said.

Sahel Isselmou Ould Moustapha, a Mauritanian specialist in Islamist movements, agreed with this view on al-Qaeda infighting.

"Belmokhtar considers Abou Zeid an ignoramus, a leader without charisma. He feels mistreated by AQIM because, unlike other jihadist leaders in its history, he comes from southern Algeria, and not the north," Ould Moustapha said.

"But with the hostage seizure at In Amenas, he made a grand strike," he added.

The assault on the Algerian gas plant was an opportunity for Belmokhtar to reassert himself, analysts told Magharebia.

"After the exit of Laaouar from al-Qaeda due to internal problems, he did not find any other path than terrorism," said Sid Ahmed Ould Otafal, a terrorism analyst. "Hence he tried to restore confidence in his character by establishing the 'Signed in Blood' battalion after his previous El Moulethemine battalion became known to be associated with al Qaeda."

"Laaouar proved that the organization suffers from a failure to keep its strong elements and reflects some sort of internal conflict among its leaders who are interested in gains and fame only," Ould Otafal added.

Analyst Abdul Hamid Ansari said that Belmokhtar was using the Algeria attack to say to his al-Qaeda colleagues that his existence was important in the region and they could not do without him.

Since Laaouar failed and all of his cohorts were killed or captured at In Amenas, the game has become open to all, according to Ansari.

"The only thing that he has succeeded with in the past is to recruit some young people by brainwashing them," he added.

Sid Mohamed Ould Abdel Kader, a Sahel expert and veteran of the 1990s Touareg rebellion, spoke to Magharebia at length about the history of Belmokhtar in northern Mali, his extensive relationship with the population and the approach he used to convince many young people of his jihadist ideology.

The terror leader gave young people loans and lent them vehicles to engage in cigarette and drug smuggling, Ould Abdel Kader said.

"Later on, he would gather them and lecture them on the importance of jihad and convince them to take up arms," he said.
Posted by: Fred || 02/08/2013 00:00 || Comments || Link || E-Mail|| [6459 views] Top|| File under: al-Qaeda in North Africa
ICC orders Libya to extradite Gaddafi spy chief
[FRANCE24] The International Criminal Court in The Hague on Thursday ordered Libya to extradite Colonel Gaddafi's former spy chief Abdullah al-Senussi, in another stage of a power struggle with Libyan authorities, who want him to face local justice.

Posted by: Fred || 02/08/2013 00:00 || Comments || Link || E-Mail|| [6463 views] Top|| File under: Arab Spring
Mali war costs debt-laden France 70 million euros
[FRANCE24] France has spent an average of 2.7 million euros per day on its military intervention in Mali so far, an expenditure that could be questioned as the war effort in the West African nation evolves.

Posted by: Fred || 02/08/2013 00:00 || Comments || Link || E-Mail|| [6478 views] Top|| File under: al-Qaeda in North Africa
Political crisis grips Tunisia in wake of assassination
[FRANCE24] Tunisia's ruling Islamist Ennahda party on Thursday rejected the prime minister's pledge to form a government of technocrats and to call fresh elections, one day after the assassination of secular opposition leader Chokri Belaid .

Tunisia's ambassador to France criticised Ennahda's opposition to Prime Minister Hamdi Jebali's plans to form a new government.

"It's dangerous," Ambassador Adel Fekih told FRANCE 24. "For the last few months [the government has been at] an impasse. I know that since June there have been a number of parties within the coalition who have asked for a cabinet reshuffle because the people's needs weren't being met. The Ennahda party has been determined to maintain their predominance in government, a position that they continue to hold today."

Belaid's murder by masked men outside his Tunis home on Wednesday sparked a huge outpouring of anger across Tunisia, with nationwide protests that saw Ennahda offices trashed and torched and at least one death. The party has ruled Tunisia since elections there in October 2011.

Protests continued Thursday with police firing teargas at demonstrators in central Tunis as they marched near the interior ministry on Habib Bourguiba Avenue, the centre of the 2011 uprising that toppled the country's former dictator Zine al-Abidine Ben Ali.

Meanwhile,


...back at the desert island, Bert was realizing to his horror that he'd had only one bottle for one message, and he'd forgotten to include a return address...


lawyers, judges and some teachers began a two-day strike, as the influential UGTT trade union called for a general strike on Friday. The French embassy in Tunis also announced that its schools in the city would be closed on Friday and Saturday.
Posted by: Fred || 02/08/2013 00:00 || Comments || Link || E-Mail|| [6460 views] Top|| File under: Arab Spring
Arabia
Yemen blames Iran after weapons haul
Yemen's president has called on Iran to stop backing armed groups in his country after coastguards seized a ship carrying missiles and rockets.

Abd-Rabbu Mansour Hadi's message came amid speculation the weapons originated in the Iran.

Tehran has denied any connection to the weapons; Yemen has asked the UN Security Council to investigate.

The Sanaa government fears Iran is working with separatists and rebels in the south to destabilise the country.

The weapons were found aboard a vessel intercepted off Yemen's coast on 23 January in an coordinated with the US Navy.

Officials say the shipment included anti-aircraft missiles, Katyusha rockets, rocket propelled grenades and C4 explosives.

Reports suggest the weapons were destined for the Red Sea port of Al-Mukha, and that their intended recipients were the Houthis - a Shia insurgent group based in northern Yemen.

Government official Abdel-Rashid Abdel Hafez said Mr Mansour Hadi had contacted his Iranian counterpart, Mahmoud Ahmadinejad, to demand Tehran stop smuggling in weapons.

Mr Abdel Hafez gave no more details about the correspondence.

Correspondents say the discovery of the shipment will further sour ties between Iran and Yemen.
Posted by: tipper || 02/08/2013 00:52 || Comments || Link || E-Mail|| [6462 views] Top|| File under:
Bangladesh
3 Jamaat leaders asked to appear at tribunal on Feb 20
[Bangla Daily Star] The International Crimes Tribunal-2 yesterday asked three top Jamaat-e-Islami
...The Islamic Society, founded in 1941 in Lahore by Maulana Sayyid Abul Ala Maududi, aka The Great Apostosizer. The Jamaat opposed the independence of Bangladesh but has operated an independent branch there since 1975. It maintains close ties with international Mohammedan groups such as the Moslem Brotherhood. the Taliban, and al-Qaeda. The Jamaat's objectives are the establishment of a pure Islamic state, governed by Sharia law. It is distinguished by its xenophobia, and its opposition to Westernization, capitalism, socialism, secularism, and liberalist social mores...
leaders to explain why they would not face contempt of court charges for making provocative and derogatory remarks about the tribunal.

The three-member tribunal headed by Justice Obaidul Hassan asked the Jamaat leaders to appear before it to do the explaining on February 20.

The trio is Jamaat acting secretary general Rafiqul Islam Khan, its Central Executive Council member Hamidur Rahman Azad, also a

politician

, and its Dhaka City unit Assistant Secretary General Selim Uddin.

The tribunal issued the notice on the basis of the reports published in The Daily Star and Prothom Alo on February 5. The dailies published the reports over a Jamaat rally held in the city on February 4.

Bangla daily Prothom Alo quoted Selim Uddin as saying at a Jamaat rally in the capital on February 4: "There is no scope for the controversial tribunal to deliver any verdict if the country is to save from a civil war."

It quoted Azad as saying at the same programme, "This tribunal cannot exist anymore."

The Daily Star in a report headlined "Jamaat warns of civil war" quoted Rafiqul Islam as saying, "Don't push the country into a civil war by delivering one-sided verdicts against our leaders. If anything happens against Quader Mollah, every house will be on fire."

"People would even shed blood to resist vindictive verdicts by the international crimes tribunals," the daily further quoted Rafiqul.

Yesterday, the tribunal in its order said, "We have perused the remarks which appear to be extremely derogatory to the independence and image of a lawfully constituted court of law."

In the name of politics and saving a party man, no one, on any consideration, can threaten or warn of waging civil war in the event of any punishment to be awarded by a lawfully constituted tribunal, the tribunal said.

Posted by: Fred || 02/08/2013 00:00 || Comments || Link || E-Mail|| [6463 views] Top|| File under: Jamaat-e-Islami
Caribbean-Latin America
Argentine president defends accord with Iran over bombing
Argentine President Cristina Fernandez defended a pact with Iran to set up a "truth commission" to investigate the 1994 bombing of a Jewish community center in Buenos Aires and asked Congress on Thursday to approve the accord.

Argentine courts accuse Iran of sponsoring the attack, which killed 85 people. The pact signed with Tehran has been criticized by Israel and Jewish groups who fear it could end up weakening the case against Iranian officials.

They also see it as a diplomatic victory for Iran as it faces international isolation over its nuclear program.

"What I want to avoid ... is the pain of the (victims') families and the country's shame by finding the path to break the deadlock," the left-leaning Fernandez said in a speech, refuting criticism over the accord.

"The memorandum of understanding we have signed is a step toward unblocking a case that has been paralyzed for 19 years," she added. "Dialogue is a part of Argentina's foreign policy."

Fernandez said she sent a bill to Congress asking it to approve the agreement, which envisions the establishment of a five-member "truth commission" of international legal specialists.

It also outlines plans for Argentine prosecutors to travel to Tehran to question Iranians accused of links to the attack, which Iran denies any involvement in.

In 2007, Argentine authorities secured Interpol arrest warrants for five Iranians, including Iranian Defense Minister Ahmad Vahidi, and a Lebanese citizen.
Posted by: tipper || 02/08/2013 02:36 || Comments || Link || E-Mail|| [6463 views] Top|| File under:
Europe
Bulgaria says anti-Israeli bomber died by mistake
The bomber who killed five Israelis in Bulgaria last July did not intend to die in the attack, but wanted to return to Lebanon with his two Hezbollah-linked accomplices, the government said Thursday.

The man "was not a kamikaze but only meant to put the ... explosive device in the baggage compartment of the bus and detonate it later from afar," Interior Minister Tsvetan Tsvetanov said.

Tsvetanov told reporters that remote control equipment found at the scene showed the bomb could have been detonated remotely from around 10 kilometres (six miles) away.

"The damages would have been much bigger then," Tsvetanov said.

Instead, the device exploded, killing the bomber, five Israeli tourists and the Bulgarian driver of their bus at Burgas Airport on Bulgaria's Black Sea coast on July 18, 2012.

The minister added that he believed the bomber intended to flee Bulgaria and return to Lebanon, as his two accomplices did.


Posted by: tipper || 02/08/2013 01:50 || Comments || Link || E-Mail|| [6466 views] Top|| File under:
India-Pakistan
PHC declares carrying suicide vest terrorism
[Dawn] The Beautiful Downtown Peshawar


...capital of Khyber Pakhtunkhwa (formerly known as the North-West Frontier Province), administrative and economic hub for the Federally Administered Tribal Areas of Pakistan. Peshawar is situated near the eastern end of the Khyber Pass, convenient to the Pak-Afghan border. Peshawar has evolved into one of Pakistan's most ethnically and linguistically diverse cities, which means lots of gunfire.


High Court on Wednesday ruled that carrying a

boom jacket

was an act of terrorism and the anti-terrorism courts had the exclusive jurisdiction for its trial.

A bench comprising Chief Justice Dost Mohammad Khan and Justice Irshad Qaiser set aside an order passed by a judge of an anti-terrorism court in Peshawar through which the case of an alleged

bad turban

carrying

boom jacket

was sent to a routine court.

The anti-terrorism court had ruled that carrying

boom jacket

didn't come under the Anti-Terrorism Act and it was plain case of recovery of explosives coming under the Explosive Substance Act and therefore, it should be tried by a routine court dealing with criminal cases.

The bench was hearing a plea of the provincial government for setting aside the order of the ATC and refer the case back to ATC.

The suspect, Deen Mohammad, was jugged
Youse'll never take me alive coppers!... [BANG!]... Ow!... I quit!
near the General Bus Stand in the jurisdiction of Pahari Pura

cop shoppe

in Peshawar on May 22, 2011. Police claimed to have recovered a

boom jacket

filled with explosives from his possession.

On Nov 14, 2012, a judge of the anti-terrorism court referred the case to a routine court after recording statements of some of the witnesses.

The chief justice observed that the suspect was carrying the explosives filled vest for carrying out an act of terrorism and not protecting himself from harsh weather.

He added that for eight years, blasts through

boom jacket

s had been carried out across the country, especially Khyber-Pakhtunkhwa


... formerly NWFP, still Terrorism Central...


. The court observed that security forces, police and civilian population had suffered fatal casualties in thousands due to suicide kaboom
s.

It ruled that the phenomenon of

suicide kaboom

had become so consistent that even in mosques, the people felt scared and suspected the people standing by them in the row as terrorists. It added that once

boom jacket

was recovered containing high quality explosive, then undeniable inference would be that it was meant for act of terrorism and not for any other purpose.
Posted by: Fred || 02/08/2013 00:00 || Comments || Link || E-Mail|| [6477 views] Top|| File under: Govt of Pakistan
Nawaz urges govt to take Taliban talks offer 'seriously'
[Dawn] The chief of Pakistan's main opposition party on Thursday urged the government to immediately take result-oriented steps in response to an offer of peace talks by the banned Tehrik-i-Taliban Pakistan (TTP) militants.

In a statement issued in Lahore, Pakistan Muslim League -- Nawaz (PML-N) chief
Nawaz Sharif


... served two non-consecutive terms as prime minister, heads the Pakistain Moslem League (Nawaz). Noted for his spectacular corruption, the 1998 Pak nuclear test, border war with India, and for being tossed by General Musharraf...


said that the Pakistani Taliban's offer of peace talks should be taken seriously, and that the government should not waste any time in taking concrete steps in that direction.

In a video released earlier this month, the TTP had expressed its willingness to hold talks with the government on the condition that leaders of PML-N, Jamiat Ulema-i-Islam-Fazl (JUI-F) and the Jamaat-i-Islami provide guarantees to make the exercise fruitful.

Earlier this week, JUI-F chief
Maulana Fazlur Rehman
Deobandi holy man, known as Mullah Diesel during the war against the Soviets, his sympathies for the Taliban have never been tempered by honesty ...
welcomed the Taliban's "positive" demands for peace talks, and recommended using the platform of the tribal areas' grand jirga for peace negotiations with the outlaws.

In his statement today, Sharif, however, rejected the offer of acting as a guarantor. He said that his party supported the offer of dialogue by the militants, although, keeping in mind the current government's track record, nobody could insure negotiations.

Posted by: Fred || 02/08/2013 00:00 || Comments || Link || E-Mail|| [6468 views] Top|| File under: Govt of Pakistan
ECP agrees to army deployment in Karachi polling stations
[Dawn] Responding positively to one of the reservations of the opposition parties in Sindh, the Election Commission of Pakistan (ECP) on Thursday agreed that at least one army official will be deployed at every polling station in Karachi during the upcoming general elections, DawnNews reported.

Speaking to media representatives after meeting a delegation, comprising of all parties which participated in a recently held sit-in in front of the ECP's provincial office in Karachi, Chief Election Commissioner Justice (retd) Fakhruddin G. Ibrahim said that fair elections were the only way to take Pakistan out of troubles.

Representatives from Pakistan Muslim League-Nawaz (PML-N), Jamaat-i-Islami (JI) and Sunni Tehreek had called upon the CEC to apprise him of their reservations.

He said it was government's responsibility to maintain law and order in Karachi as the city, he added, has become a hub of problems.

Posted by: Fred || 02/08/2013 00:00 || Comments || Link || E-Mail|| [6459 views] Top|| File under: Govt of Pakistan
Southeast Asia
Philippine president to visit MILF stronghold
Philippine President Benigno Aquino will make a historic visit to the Moro Islamic Liberation Front's (MILF's) stronghold next week in an effort to move forward peace talks, his office said on Thursday. Aquino's trip on Monday to the outskirts of the 12,000-member MILF's main base in the country's south will be the first peace mission there by a president since the insurgency began.

Aquino and MILF chairman Murad Ebrahim will meet as they witness the launch of a social welfare project for the residents of communities where the rebels exert an influence, Aquino spokesman Ricky Carandang said. He said, "It's not a formal meeting, but their presence will underscore the commitment and optimism that both sides have that a final resolution to the peace process will be achieved. The launch of the social programmes will show concrete benefits of peace."

At the launch, health insurance cards will be distributed to residents, emergency jobs offered to adults and scholarships given to their children, the president's office said.

Cabinet secretary Jose Almendras said next week's event would be held at an MILF-run school about half a kilometer from the main gate of the rebels' headquarters, Camp Darapanan.

MILF spokesman Mike Pasigan welcomed the imminent launch of the social welfare project. In a statement, he said, "The program will further strengthen the collaboration between the government and the MILF as we build on the gains of the peace process."
Posted by: ryuge || 02/08/2013 00:00 || Comments || Link || E-Mail|| [6462 views] Top|| File under: Moro Islamic Liberation Front
Iran to unveil new long-range UAV models
Iran will unveil new models of long-range unmanned aircrafts, Deputy Defense Minister, Mohammad Islami said today, Fars reported. Noting Iran's capabilities in the design and manufacture of unmanned aircrafts, Islami said that three new models will be unveiled.

According to the Deputy, three models of a same UAV are meant for flying on different altitudes.

Islami noted that the new UAV has a strategic importance to Iran, and added that later more UAV models will be unveiled. Islami noted that Iran today manufactures about 20 different types of UAVs in the country, of different sizes and capabilities.

He said that Iran will in the future unveil more drones that can fly at the maximum altitude of 30,000 feet, have a 24-hour flight duration capability and can carry out special operations.

Deputy Defense Minister also said that Iran established UAV-manufacturing plants in other countries, which are interested in purchasing Iran-made aircrafts.

Yesterday, Iran's Defense Minister Ahmad Vahidi said that country will unveil a domestically designed and manufactured seaplane.

On Feb. 4, Iran unveiled upgraded versions of Zolfaqar and Samsam tanks as part of the Ten-Day Dawn celebrations commemorating the victory of Iran's Islamic Revolution in 1979.

On February 2, Iran unveiled its latest fighter jet, the Qaher-313 (Conqueror-313). The single-seat stealth fighter aircraft can take off and land on short runways.
Posted by: Steve White || 02/08/2013 00:00 || Comments || Link || E-Mail|| [6463 views] Top|| File under:
Iran supreme leader rejects US offer of talks
[Dawn] Iranian supreme leader Ayatollah Ali Khamenei rejected Thursday a US offer to negotiate one-on-one on Tehran's disputed nuclear programme so long as Washington continues to impose sanctions on Iran.

"You (Americans) want to negotiate when you are pointing the gun at Iran. The Iranian nation will not be intimidated by such actions," Khamenei told airforce commanders, according to excerpts of his speech posted on his website.

"Some rejoice at the offer of negotiations...but negotiations will not solve anything," he said.

The all-powerful Khamenei has the final say on all key issues in the Islamic republic, including Iran's sensitive nuclear activities and foreign policy.

"I am not a diplomat but a revolutionary," he said. "The US policies in the Middle East have failed and the Americans are in need of a winning hand. That is bringing Iran to the negotiating table."

Posted by: Fred || 02/08/2013 00:00 || Comments || Link || E-Mail|| [6465 views] Top|| File under: Govt of Iran
Opposition divided on dialogue
[FRANCE24] It also came as an offer by opposition leader Ahmed Moaz al-Khatib for peace talks with
Hereditary President-for-Life Bashir Pencilneck al-Assad's


The Scourge of Hama...


regime suffered setbacks, with Damascus
...The City of Jasmin is the oldest continuously-inhabited city in the world. It has not always been inhabited by the same set of fascisti...
ignoring it and a key opposing faction flatly rejecting the initiative.

The surprise gesture by Khatib, head of the opposition National Coalition, was welcomed by the United States and the Arab League


...an organization of Arabic-speaking states with 22 member countries and four observers. The League tries to achieve Arab consensus on issues, which usually leaves them doing nothing but a bit of grimacing and mustache cursing...


, and was expected to receive the backing of the Organisation of Islamic Cooperation (OIC).

International Syria mediator Lakhdar Brahimi welcomed the "positive" offer but warned it was not enough for a political solution.

Asked if he could see an end in sight to Syria's bloodshed -- which according to UN figures has killed over 60,000 people in nearly two years -- the UN-Arab League envoy told the French daily La Croix: "Not for the moment."

Assad himself has yet to comment on the offer by Khatib, who stepped up the pressure to engage in talks by setting the regime a deadline of Sunday for the release of all women held in Syrian prisons.

"The demand that the women are released means that if there is one single woman still in prison in Syria on Sunday, I consider that the regime has rejected my initiative," Khatib told BBC Arabic.

The Syrian National Council, the main component of the Coalition, has rejected the possibility of any talks, saying it is committed to ousting Assad's regime, rejecting dialogue with it, and protecting the revolution.

But Khatib, who last week called on Assad to agree to let Vice President Faruq al-Sharaa open peace talks with his coalition, appealed for the opposition to "declare our willingness to negotiate" the regime's departure.

Addressing an OIC summit in Cairo, Egypt's President Mohamed Morsi called on opposition factions "to coordinate with this coalition and support their efforts for a unified approach... for democracy".

Mahmoud Short Round Ahmadinejad, who al-Assad counts as one of his last allies, became the first Iranian president to attend the meeting since the 1979 Islamic revolution.
Posted by: Fred || 02/08/2013 00:00 || Comments || Link || E-Mail|| [6463 views] Top|| File under: Govt of Syria
Ahmadinejad Proposes Axis of Evil with Egypt
[FRANCE24] President
Mahmoud Short Round Ahmadinejad, on the first visit to Cairo by an Iranian leader in more than three decades, called for a strategic alliance with Egypt and said he had offered the cash-strapped Arab state a loan.

In a step by Iran to advance ties that were broken in 1979, the Iranian foreign minister said Egyptian tourists and merchants would no longer require visas to visit, Egypt's state news agency reported.

The effort drew a cool response, however. Shi'ite Islamist Iran is still looked on with suspicion by many in Egypt, a predominantly Sunni Muslim nation. Points of contention include Iran's support for Syrian President Bashar al-Assad and its policies elsewhere in the Arab world.

Ahmadinejad said outside forces were trying to prevent a rapprochement between the Middle East's two most populous nations, at odds since Iran's 1979 Islamic revolution and Egypt's signing of a peace treaty with Israel in the same year.

"We must all understand that the only option is to set up this alliance because it is in the interests of the Egyptian and Iranian peoples and other nations of the region," the official MENA news agency quoted him as telling Egyptian journalists.

The two countries have not restored diplomatic ties since Egypt overthrew its long term leader Hosni Mubarak in 2011, but its first Islamist president, Mohamed Mursi, gave Ahmadinejad a red-carpet welcome on Tuesday to a summit of Islamic nations.

"There are those striving to prevent these two great countries from coming together despite the fact that the region's problems require this meeting, especially the Palestinian question," Ahmadinejad said.

Posted by: Fred || 02/08/2013 00:00 || Comments || Link || E-Mail|| [6460 views] Top|| File under: Govt of Iran
Who's in the News
37
[untagged]
6
Govt of Pakistan
5
Arab Spring
3
Govt of Syria
3
al-Qaeda in North Africa
2
Jamaat-e-Islami
2
Govt of Iran
2
Taliban
1
Sipah-e-Sahaba Pakistan
1
Moro Islamic Liberation Front
1
al-Shabaab
1
Salafists
Bookmark
E-Mail Me
The Classics
The O Club
Rantburg Store
The Bloids
The Never-ending Story
Thugburg
Gulf War I
The Way We Were
Bio
Merry-Go-Blog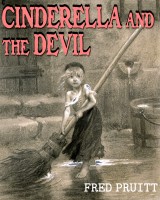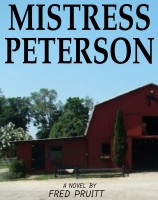 On Sale now!


A multi-volume chronology and reference guide set detailing three years of the Mexican Drug War between 2010 and 2012.

Rantburg.com and borderlandbeat.com correspondent and author Chris Covert presents his first non-fiction work detailing the drug and gang related violence in Mexico.

Chris gives us Mexican press dispatches of drug and gang war violence over three years, presented in a multi volume set intended to chronicle the death, violence and mayhem which has dominated Mexico for six years.
Click here for more information


Meet the Mods
In no particular order...


Steve White
Seafarious
Pappy
lotp
Scooter McGruder
john frum
tu3031
badanov
sherry
ryuge
GolfBravoUSMC
Bright Pebbles
trailing wife
Gloria
Fred
Besoeker
Glenmore
Frank G
3dc
Skidmark
Alaska Paul



Better than the average link...



Rantburg was assembled from recycled algorithms in the United States of America. No trees were destroyed in the production of this weblog. We did hurt some, though. Sorry.
3.233.242.204

Help keep the Burg running! Paypal: