Africa North
Muslim Brotherhood snubbed by Egyptian scholars
The battle of the grand muftis. Which mufti will Obama support when the fighting starts?


EGYPT'S leading religious scholars have spurned the ruling Muslim Brotherhood's choice and picked an apolitical Islamic law professor to be grand mufti – the country's top cleric.

"Dr Shawki Ibrahim Abdel-Karim Allam, professor of Islamic law in Tanta University, got the highest number of votes and the matter has been sent to the president to issue his decision," a statement from al-Azhar seat of learning said yesterday.

The post of carries wide influence over legislation and social affairs, and president Mohamed Mursi, a Muslim Brotherhood member, is expected to formalise the appointment soon.

The contender groomed by the Brotherhood, Abdul Rahman al-Bar, 50, a 30-year veteran of the conservative Islamist group and member of its decision-making Supreme Guidance Council, was not even in the top three nominees, officials said.

The grand mufti delivers televised sermons on major Muslim holidays and is empowered to issue opinions (fatwas) on any matter, influencing legislation on social and cultural issues, public behaviour and court rulings.

Dr Allam chairs the department of jurisprudence in the sharia law faculty in al-Azhar's university in the northern Nile delta town of Tanta.

A panel of Islamic scholars took the decision after "detailed study of the applicants based on scientific legal standards, the adoption of al-Azhar's moderate agenda and an estimation of their psychological and moral suitability", the official statement said.

Insiders said the Brotherhood had pushed for Mr Bar despite warnings his candidacy would be seen as part of a power grab to dominate all state institutions.

Posted by: tipper || 02/12/2013 08:09 || Comments || Link || E-Mail|| [6472 views] Top|| File under:
Shura Council committee says female protesters should take responsibility, if harassed
[Egypt Independent] Shura Council's human rights committee members said on Monday that women taking part in protests bear the responsibility of being sexually harassed, describing what happens in some demonstrators' tents as "prostitution."

Major General Adel Afify, member of the committee representing the Salafi Asala Party, criticized female protesters, saying that they "know they are among thugs. They should protect themselves before requesting that the Interior Ministry does so. By getting herself involved in such circumstances, the woman has 100 percent responsibility."

During the committee meeting on Monday, Afify called for penalizing children, even if it does not conform to international charters to which Egypt is signatory, and criticized foreign-funded organizations, which adopt western thought, he said.

Salah Abdel Salam, a member representing the Salafi Nour Party, said that as long as women protest in places full of thugs, they should take responsibility for the harassment they face.

Mervat Ebeid, member representing Wafd party, said all societal categories are to be blamed for sexual harassment. She also said that knowing there are many thugs present at demonstrations, women should take responsibility when deciding whether to attend protests.

Reda Saleh al-Hefnawy, member representing FJP, demanded penalizing those who incite sexual harassment. He also called on women not to stand among men during protests.

On the other hand, Nabil Azmy, member representing Egypt Party, criticized what he described as 'post-revolution attacks on women.' He suggested that the solution would be arresting thugs and street children as well as detaining their parents for endangering their children's lives.

Major General Abdel Fattah Othman, vice-chief of the public security department, said Egyptian law doesn't include the term 'sexual harassment,' but does legislate against indecent assault and rape.

Security presence in Tahrir or in places of protests in sensitive, Othman said, suggesting that security personnel would get attacked if they were present at demonstrations.
Posted by: Fred || 02/12/2013 00:00 || Comments || Link || E-Mail|| [6489 views] Top|| File under: Arab Spring
Libya enquiry clears interior minister
[MAGHAREBIA] Libya's Supreme Court on Sunday (February 10th) cleared Interior Minister Ashour Shuwail of any link to the Moamer Kadhafi regime, Libya Herald reported. It dismissed the appeal of the Integrity Commission against Shuwail's appointment.
Posted by: Fred || 02/12/2013 00:00 || Comments || Link || E-Mail|| [6490 views] Top|| File under: Arab Spring
Libyan leaders visit Benghazi
[MAGHAREBIA] Amid mounting concerns about the Tripoli


...a confusing city, one end of which is located in Lebanon and the other end of which is the capital of Libya. Its chief distinction is being mentioned in the Marine Hymn...


government's ability to restore order, Libyan General National Congress President Mohamed Magarief and Prime Minister Ali Zidan visited Benghazi on Friday (February 8th).

The national leaders met local councillors, who voiced frustration at the pace of economic and security improvements in Libya's second largest city.

A number of civil society organizations plan to march this Friday (February 15th) to push for greater federalism, as well as the formation of a 60-member constitution drafting committee.

Activists are also calling for stepping up security, activating the army and police and holding previous governments accountable.

In Benghazi, people are demanding that corporations once based in the city but transferred to Tripoli under Qadaffy -- including the National Oil Corporation, Brega Oil Company and Libyan Airways -- be returned to the east.

On Saturday, a number of Benghazi political parties issued a joint statement criticising the GNC for mismanagement and inaction, and demanding that the government improve security.

Signatories to the statement included the Justice and Construction Party, the Party of Change, the Islamist al-Wattan Party and the National Front.

"Libya needs assistance and expertise in the field of security, since this is one of the biggest challenges facing it at the current stage, agreed Benghazi native Hussein Elmsallati, a 39-year-old anchor for Libya FM Channel.

"I think also that we should co-ordinate with the United Nations


...an idea whose time has gone...


in terms of consultations and programmes on national reconciliation and mechanisms of action for the committees drafting the constitution," Elmsallati added.

Meanwhile,


...back at the Alamo, Davy was counting their remaining cannon balls and not liking the results...


residents of Benghazi said they hoped that the visit by Zidan and Magarief could lead to change.

"This is a visit to the city where the first spark of the revolution erupted," Nahla Bashir said. "Now, this city is a hotbed of tension."

Posted by: Fred || 02/12/2013 00:00 || Comments || Link || E-Mail|| [6470 views] Top|| File under: Arab Spring
Marzouki party withdraws exit threat
[MAGHAREBIA] Tunisian President Moncef Marzouki's secular Congress for the Republic (CPR) will remain part of the coalition government, pending the resignation of key ministers from the ruling Islamist Ennahda party.

"We have decided to freeze our decision to withdraw our ministers from the government, but if in one week we don't see any changes, we will quit the government," AFP quoted CPR chief Mohamed Abbou as saying on Monday (February 11th).

Prime Minister Hamadi Jebali also reiterated Monday that he had "no other choice but to form a transitional, non-partisan government".

"The situation is difficult and urgent, and there is a danger of violence," Jebali told Le Monde. "I cannot wait," he added.

Jebali on Saturday threatened to quit, warning of chaos unless a new Tunisia government were formed.

The killing of opposition leader Chokri Belaid last week has triggered the greatest political crisis in the country since the revolution.
Posted by: Fred || 02/12/2013 00:00 || Comments || Link || E-Mail|| [6472 views] Top|| File under: Arab Spring
Bangladesh
B'desh approves controversial war criminal law
Bangladesh's cabinet approved changes to war crime laws to make sure opposition leaders on trial for alleged atrocities during the 1971 war can be swiftly executed if convicted.

The move came amid demonstrations by hundreds of thousands of people in Dhaka for the past week demanding quick executions of the 10 alleged war criminals currently being tried on such charges as genocide and rape. Two others have already been convicted.

The protests began after the war crimes tribunal last week gave a life sentence to a leader of the largest Islamic party -- a term critics said was too lenient.

Cabinet secretary Musharraf Hossain Bhuiyan said the cabinet, led by Prime Minister Sheikh Hasina, approved the changes, allowing the state and victims to contest the life term for Abdul Quader Molla of the Jamaat-e-Islami party. The cabinet also set a 60-day limit for the Supreme Court's Appellate Division to dispose of appeals, Bhuiyan said, meaning someone who gets a maximum death sentence can be hanged this year.

Bhuiyan said, "Previously there were no rules on disposing of an appeal at the Appellate Division. Now, a new rule has been added under which an appeal (against a war crime verdict) must be disposed of within 45 days. If not possible... the Appellate division will get another 15 days. The total is 60 days."

The parliament "will pass the law within a few days", he added.

The war court, called the International Crimes Tribunal even though it has no international oversight, last month sentenced an Islamic TV preacher to death for murder during the 1971 war.

Last Tuesday, Molla, Jamaat's fourth-highest ranked leader, who was accused of mass murder, became the first opposition leader to be sentenced. Eight other Jamaat officials, including its head and deputy head and two senior officials of the main opposition Bangladesh Nationalist Party (BNP), are also being tried by the tribunal.

Both Jamaat and BNP have called the cases "show trials" aimed at barring the leaders from upcoming polls. International rights groups have questioned the proceedings.

The life term for the Jamaat-e-Islami party leader sparked nationwide protests with Jamaat rejecting the verdict and its supporters clashing with police, resulting in at least four deaths.
Posted by: ryuge || 02/12/2013 00:00 || Comments || Link || E-Mail|| [6477 views] Top|| File under: Jamaat-e-Islami
China-Japan-Koreas
Suspicious seismic activity in North Korea
Seismic activity has been detected in North Korea in what could be a sign of a widely anticipated nuclear test. The US Geological Survey reports it had detected a tremor with a 4.9 magnitude. South Korean media also said it had detected a "man-made earthquake" in its northern neighbor.
Posted by: ryuge || 02/12/2013 00:00 || Comments || Link || E-Mail|| [6476 views] Top|| File under:
N. Korea will launch more long-range rockets
SEOUL, Feb. 12 -- North Korea said Tuesday that it will continue to launch long-range rockets along with the pursuit of "all-out action of high intensity" to ensure its own security. The message carried by the Korean Central News Agency (KCNA) was reached at the meeting of the Political Bureau of the ruling Workers' Party Central Committee that was held Monday.

"The bureau stressed the need to continue launching satellites of the Kwangmyongsong series and powerful long-range rockets," the news outlet said in a lengthy report monitored in Seoul.

Pyongyang launched the three-stage Unha-3 rocket in late December, which is estimated to have a range of roughly 13,000 kilometers. The launch was the second undertaken last year and the fifth overall since 1998.

The KCNA report added that there is a need to "stage an all-out action of high intensity for reliably protecting the security and sovereignty of the country," citing a grave security situation on the 65th anniversary of the founding of the communist nation. It said the (North) Korean People's Army (KPA) must keep itself fully ready for combat and maximize its preparedness.

"Once an order is issued, the KPA should blow up the stronghold of aggression at a strike and wipe out the brigandish U.S. imperialists and the South Korean puppet army, and thus accomplish the historic cause of national unification," it said in an English dispatch.
Posted by: Steve White || 02/12/2013 00:00 || Comments || Link || E-Mail|| [6491 views] Top|| File under:
Talk of Nork Nuclear Test 'a Hasty Conclusion'
A quasi-official North Korean website has accused the outside world of drawing a "hasty conclusion" that the North is about to conduct another nuclear test.


Perhaps China scolded its dog...

Reacting to the announcement of and "important decision" by North Korea, "the U.S. and hostile forces jumped to conclusions that [Pyongyang] is planning a third nuclear test," the Uriminzokkiri website quoted the weekly Tongil Sinbo as saying last Friday.

Some experts believe the piece is a way hinting at a U-turn over the nuclear test under pressure from China, but a government official here said it is more likely to be a tactical deception.

"The North has already gone too far with preparations to stop the nuclear test," he said. "If the regime was really calling it off it would have announced it in a more prominent official publication like the Rodong Sinmun daily."

Ryu Dong-ryeol of the Police Science Institute said the regime often uses the Tongil Sinbo or the Chosun Sinbo, a pro-Pyongyang mouthpiece in Japan, for smoke-screen tactics because it doesn't have to take responsibility for what appears in them, unlike official organs like the Rodong Sinmun.


There's propaganda and then there's official propaganda...

Meanwhile, Pyongyang's official KCNA news agency said Tuesday that the North will continue to launch long-range rockets "to ensure its own security."
Posted by: Steve White || 02/12/2013 00:00 || Comments || Link || E-Mail|| [6487 views] Top|| File under:
India-Pakistan
Terror attacks part of conspiracy, says MQM
[Dawn] The Muttahida Qaumi Movement has termed the increase in target killings and incidents of terrorism in Karachi part of a well-planned conspiracy and called upon the country's leadership to take effective steps for protecting the life and property of citizens.

In a statement issued here on Monday, the party's Coordination Committee said that MQM chief Altaf Hussain had forewarned about the threats when terrorists started making Karachi a centre of their activities. At that time, other political and religious parties denied the reality and alleged that the Muttahida wanted to frighten the people and it was talking against a particular community.

The committee said that now media reports had highlighted that many areas in Karachi had become places similar to Waziristan where even law-enforcement personnel could not enter.

The MQM regretted that while most political and religious parties had been criticising the Sindh government over the incidents of terrorism and target killings they were still not speaking out publicly against elements responsible for violence, bloodshed and terrorism in Karachi.

It urged President Asif Zardari, Prime Minister Raja Pervez Ashraf, Interior Minister Rehman Malik and Chief Minister Syed Qaim Ali Shah to act effectively to protect the life and property of citizens of Karachi.--
Posted by: Fred || 02/12/2013 00:00 || Comments || Link || E-Mail|| [6473 views] Top|| File under: Govt of Pakistan
Israel-Palestine-Jordan
Hamas Launches Own Official News Agency
[An Nahar] The Islamist movement Hamas which rules Gaza has set up its own news agency, called Al Rai (Opinion), the Palestinian territory's Hamas government announced on Monday.

"The first official news agency of the (Hamas) government has been established under the name of Al-Rai agency...under the supervision of the government information office," the office's director Salameh Maaruf told Agence France Presse.

"It will be an important source of information on government activities, news releases and letters from the (Gaza) prime minister," Ismail Haniya, he said.
Continued on Page 49
Posted by: Fred || 02/12/2013 00:00 || Comments || Link || E-Mail|| [6482 views] Top|| File under: Hamas
Kerry Seeking to Unblock $700 Million for Palestinians
[An Nahar] Secretary of State John Kerry is working to try to free up almost $700 million in aid for the Palestinians which has been held up in Congress, a top U.S. official said Monday.

"The secretary feels extremely strongly that it is time now to get this support to the Palestinian Authority," State Department spokeswoman Victoria Nuland said.

The department was working with Congress "to get appropriated money released for the Palestinian Authority because we think it's very, very important that they remain effective in supporting the needs of the Palestinian people."
Continued on Page 49
Posted by: Fred || 02/12/2013 00:00 || Comments || Link || E-Mail|| [6473 views] Top|| File under: Palestinian Authority
The View From Israel: Obama Visit To Prevent Strike On Iran
[Jpost] Reason behind the urgency of Obama's trip is to tell PM to leave the Iranian nuclear issue to the US, officials tell Army Radio.


I can't comment. I need some aspirin, chamomile tea, and a long nap.

The main purpose of US President Barack Obama
I mean, I do think at a certain point you've made enough money...
's visit to Israel in the spring is to warn Prime Minister Binyamin Netanyahu against attacking Iran, unnamed officials told Army Radio on Sunday.

According to the officials, the urgency of the trip is because in his speech to the United Nations


...an organization originally established to war on dictatorships which was promptly infiltrated by dictatorships and is now held in thrall to dictatorships...


in September, Netanyahu had flagged the spring of 2013 as a significant time in the context of the Iranian nuclear threat.

Therefore, they said, Obama is concerned that the prime minister will decide to attack Iran now when he is backed by a new government and can establish a new security cabinet, without Dan Meridor and Benny Begin, two Likud MKs and alleged opponents of such a strike who lost their Knesset seats in the recent elections.

The officials told Army Radio that the US president subsequently decided to transmit a direct message to Netanyahu: "Don't attack Iran, let me handle matters with the Iranians according to my understanding, and if necessary I will take action, we have capabilities that you do not."

At the weekly cabinet meeting on Sunday morning, Netanyahu said that he and Obama, when they spoke last month about the visit, agreed that it would focus on three central issues: Iran's race toward nuclear weapons; the instability in Syria and how that impacts on regional security, and both Israeli and US interests; and efforts to move forward the diplomatic process with the Paleostinians.
Posted by: trailing wife || 02/12/2013 00:00 || Comments || Link || E-Mail|| [6498 views] Top|| File under:
Southeast Asia
Philippine president visits rebel stronghold
Philippine President Benigno Aquino paid a historic visit Monday to Muslim rebel territory to advance efforts to end one of Asia's longest and deadliest insurgencies.

Four months after his government agreed on a plan with the Moro Islamic Liberation Front (MILF) for a final peace deal by 2016, Aquino visited the rebel stronghold in the far south as a confidence-building measure.

"We have just three years and four months left. We have to speed up everything we are doing now to make this (peace) permanent," Aquino said alongside MILF leader Murad Ebrahim just outside the insurgents' main base.
Continued on Page 49
Posted by: ryuge || 02/12/2013 00:00 || Comments || Link || E-Mail|| [6481 views] Top|| File under: Moro Islamic Liberation Front
Syria-Lebanon-Iran
Armed men "behead" Syria poet statue
Unidentified members of an armed group in northern Syria have cut off the head of a statue honoring Abbasid-era poet Abu al-Alaa al-Maari, the Syrian Observatory for Human Rights said on Tuesday.

"An armed group in the [rebel-held] town of Maaret al-Numan have cut off the head of a sculpture honoring the memory of poet and philosopher Abu al-Alaa al-Maari, who was born in the town," said the Britain-based Observatory.

Abu al-Alaa al-Maari, was born Ahmed Bin Abdullah Bin Suleiman in Maaret al-Numan in 973. He lost his eyesight at a young age but rose to become one of the greatest Arab poets known for his criticism of Islam and other religions.

In one of his best known works, he wrote: "There are two kinds of people in the world. Those who have a mind and no religion, and those who have religion but no mind."
Posted by: tipper || 02/12/2013 17:53 || Comments || Link || E-Mail|| [6495 views] Top|| File under:
Assad Says Syria Will not Submit to 'Plots'
[An Nahar] Syrian Hereditary President-for-Life Bashir Pencilneck al-Assad


Horror of Homs...


on Monday stressed that his regime, battered by nearly two years of revolt, will not submit to pressure or "plots" against it, reported state news agency SANA.

"Syria will remain the beating heart of the Arab world and will not give up its principles despite the intensifying pressure and diversifying plots not only targeting Syria, but all Arabs," Assad said at a meeting with a Jordanian delegation in Damascus.


...The capital of Iran's Syrian satrapy...


The statement came after Syrian opposition chief Ahmed Moaz al-Khatib said he had received "no clear response" from Damascus over his offer of dialogue.

Khatib said in late January he was prepared to hold direct talks with regime representatives who did not have "blood on their hands," and so long as the discussions addressed replacing Assad.

The Assad regime had said it was open to talks but without pre-conditions.

Posted by: Fred || 02/12/2013 00:00 || Comments || Link || E-Mail|| [6473 views] Top|| File under: Govt of Syria
Who's in the News
33
[untagged]
5
Arab Spring
3
Govt of Pakistan
3
Govt of Syria
3
al-Qaeda in North Africa
2
TTP
1
al-Qaeda in Iraq
1
Palestinian Authority
1
Jamaat-e-Islami
1
Boko Haram
1
Hamas
1
Moro Islamic Liberation Front
1
Thai Insurgency
Bookmark
E-Mail Me
The Classics
The O Club
Rantburg Store
The Bloids
The Never-ending Story
Thugburg
Gulf War I
The Way We Were
Bio
Merry-Go-Blog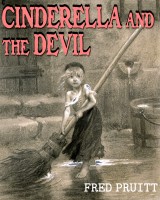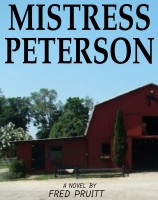 On Sale now!


A multi-volume chronology and reference guide set detailing three years of the Mexican Drug War between 2010 and 2012.

Rantburg.com and borderlandbeat.com correspondent and author Chris Covert presents his first non-fiction work detailing the drug and gang related violence in Mexico.

Chris gives us Mexican press dispatches of drug and gang war violence over three years, presented in a multi volume set intended to chronicle the death, violence and mayhem which has dominated Mexico for six years.
Click here for more information


Meet the Mods
In no particular order...


Steve White
Seafarious
Pappy
lotp
Scooter McGruder
john frum
tu3031
badanov
sherry
ryuge
GolfBravoUSMC
Bright Pebbles
trailing wife
Gloria
Fred
Besoeker
Glenmore
Frank G
3dc
Skidmark
Alaska Paul



Better than the average link...



Rantburg was assembled from recycled algorithms in the United States of America. No trees were destroyed in the production of this weblog. We did hurt some, though. Sorry.
44.192.65.228

Help keep the Burg running! Paypal: