Afghanistan
US war in Afghanistan will end in 2014: Obama
The US war in Afghanistan will end by late 2014, President Barack Obama vowed, saying that another 34,000 American troops will come home over the next year, AFB reports.

"This drawdown will continue. And by the end of next year, our war in Afghanistan will be over," Obama said in his annual State of the Union address.

Obama told Iranian leaders it was time they ended a standoff over the country's nuclear program, just two weeks before fresh talks with world powers.

"The leaders of Iran must recognize that now is the time for a diplomatic solution, because a coalition stands united in demanding that they meet their obligations."


Which is why we're drawing down our forces in the region, cutting our military and keeping our carrier battle groups at home...
Posted by: Steve White || 02/13/2013 00:00 || Comments || Link || E-Mail|| [336070 views] Top|| File under:
Pakistani, Afghan clerics bicker over peace summit
[Dawn] Pak

holy man

s threatened Tuesday to boycott a peace conference in Afghanistan after a dispute over whether to invite the Taliban, another sign of how hard it will be for the two states to cooperate on a deal to end the 11-year-old Afghan war.

The dispute followed talks between Pak and Afghan

holy man

s in Islamabad that ended Monday. The visiting Afghan delegation, which sought to play down the disagreement, was in town on a seemingly simple mission to finalise plans for a conference of religious scholars in Kabul next month meant to denounce

suicide kaboom

s and other forms of violence in the name of Islam.

Kabul and Islamabad announced the plan for the conference in November as a sign of improving relations. But the latest talks seemed to do more to highlight longstanding disputes, especially over the Taliban.

Pakistain helped the Taliban seize control of Afghanistan in the 1990s. Afghan officials have accused Pakistain of maintaining ties to the group _ an allegation denied by Islamabad.

Many analysts agree that the Pak military continues to view the Taliban as an important counterweight to

Afghanistan's Caped President

Hamid Maybe I'll join the Taliban Karzai
... A former Baltimore restaurateur, now 12th and current President of Afghanistan, displacing the legitimate president Rabbani in December 2004. He was installed as the dominant political figure after the removal of the Taliban regime in late 2001 in a vain attempt to put a Pashtun face on the successor state to the Taliban. After the 2004 presidential election, he was declared president regardless of what the actual vote count was. He won a second, even more dubious, five-year-term after the 2009 presidential election. His grip on reality has been slipping steadily since around 2007, probably from heavy drug use...
's government, which is seen as too close to Pakistain's archenemy, India.

Tahir Mehmood Ashrafi, head of the All Pakistain Ulema Council and also the chief of Pakistain's five-member delegation, accused the visiting Afghan

holy man

s of trying to use the upcoming conference to denounce the Taliban and elicit support for the Afghan government. He insisted the Taliban be invited to the event to advance the

grinding of the peace processor

.

"I want to make it clear that there is consensus among almost all the Islamic scholars that this conference of

holy man

s will be worthless if the Taliban are not invited to participate," Ashrafi told The

News Agency that Dare Not be Named

.

He accused the Afghan

holy man

s of being too close to the government and threatened Pak religious leaders would boycott the upcoming meeting because of differences between the two sides. Ashrafi is seen as close to Pakistain's security establishment.

Posted by: Fred || 02/13/2013 00:00 || Comments || Link || E-Mail|| [336065 views] Top|| File under: Govt of Pakistan
Africa North
ElBaradei says political gridlock blocking recovery
[Egypt Independent] Dostour Chief Mohamed ElBaradei admitted that Egypt's political gridlock has made it nearly impossible for anyone, regardless of their political affiliation, to lead Egypt into recovery.

The National Salvation Front member made the comments in a Tuesday interview on the privately-owned Al-Hayat satellite channel.

"The ability to run the state is missing, especially after the revolution [because of] difficult and exceptional circumstances. This is not related to the Muslim Brotherhood or a certain current," he said.

ElBaradei also said he had not wanted to run for president and was under pressure from supporters. He later took himself out of the running.

But his earlier comments did not stop ElBaradei from criticizing the way President Mohamed Morsy has dealt with recent unrest in the wake of the second anniversary of the revolution.

"We waited for president of the republic to show up and talk to the people after what happened, but he just posted a tweet and after that he waved his finger like Major General al-Fangary, saying he would impose extraordinary provisions..." he said. "We are talking about overthrowing tyranny and reforming the revolution. Morsy has lost the moral and political legitimacy."

ElBaradei said he disagrees with the Muslim Brotherhood's strategy for the country and said Islamists pushed the Constitution through without consensus from Egypt's many political forces.

"I spent two years defending the Muslim Brotherhood before the revolution and I still defend their rights," he added. "Egypt is at war with itself, and the world turned from admiration of the revolution to that of concern and pity because we are mismanaging the revolution."

Posted by: Fred || 02/13/2013 00:00 || Comments || Link || E-Mail|| [336066 views] Top|| File under: Arab Spring
Tunisian Islamist leader expects new coalition govt this week
[FRANCE24] Rached Ghannouchi, the leader of Tunisia's main Islamist Ennahda party, said Tuesday that he expected Prime Minister Hamadi Jebali to form a coalition government this week that would include politicians as well as technocrats.
Posted by: Fred || 02/13/2013 00:00 || Comments || Link || E-Mail|| [336065 views] Top|| File under: Arab Spring
African ulema speak out for peace
[MAGHAREBIA] Ulema from across the African continent are questioning the legitimacy of acts committed in the name of Sharia by Islamists and

snuffies

in northern Mali.

"Abuses and atrocities that have been and continue to be committed under the pretext of the application of Sharia law are absolutely not founded," Malian religious leaders said Friday (February 8th) in Bamako.

Their joint statement followed a 14-point declaration issued in late January by the African Union


...a union consisting of 53 African states, most run by dictators of one flavor or another. The only all-African state not in the AU is Morocco. Established in 2002, the AU is the successor to the Organisation of African Unity (OAU), which was even less successful...


of Ulema and directed at Mali's warring sides.

The union called on countries in the region to establish a common defence force to maintain security and to find solutions to their problems.

The body also condemned "all acts contrary to the principles of Islam, including the wartime attack on the civilian population or places of worship, hostage-taking -- regardless of nationality or religion -- and attacks on innocent victims".

The same week as the

Learned Elders of Islam

released their statement, religious leaders, scholars and government officials from 15 African countries met in Mauritania to discuss the war in neighbouring Mali.

The 25th International Islamic Scientific Symposium in Nouakchott called on

Learned Elders of Islam

to play a more dynamic role as peacemakers working to counter extremism and the radicalisation of young people's minds.

The January 20th -- 23rd summit focused on the theme of activating "

Learned Elders of Islam

to stop the shedding of blood and to promote the values of peace".

The event also addressed the war in northern Mali and the spread of

Death Eater

ideology.

"The risk of deviation of youth heading towards extremism and fanaticism is what made us focus in this seminar on guiding young people," said Sheikh Mohammed Hafiz al-Nahwi, who organized the event.

Posted by: Fred || 02/13/2013 00:00 || Comments || Link || E-Mail|| [336067 views] Top|| File under:
Arabia
Syria crisis: Qatar handing embassy over to opposition
Qatar is to hand over the Syrian embassy in its capital, Doha, to Syria's main opposition group.

The news was announced by the Syrian National Coalition (SNC), which has already appointed an ambassador.

Qatar was among the first states to recognise the SNC as the official representative of the Syrian people.

Meanwhile, Syria's former foreign ministry spokesman has told the BBC he abandoned the regime because his hopes for reform had been dashed.

Jihad Makdissi, who disappeared from Damascus in early December, told BBC Arabic he left Syria quietly to be independent and support what he called "the peaceful change that's based on national dialogue and partnership away from hatred, extremism and foreign military intervention".
Posted by: tipper || 02/13/2013 13:12 || Comments || Link || E-Mail|| [336069 views] Top|| File under:
Iran Rejects Arm Smuggling Allegations - tensions heightened
[Yemen Post] Within days of Yemen Foreign Minister Abu Baqr al-Qirbi's remark on Iran meddling with his country's internal affairs through its military support of the Houthis - Shiite rebel group based in the northern province of Sa'ada - and the Harak - Southern Secessionist Movement - and Yemen National Security Agency Chief, Ali Hassan al-Ahmadi' scathing comments on Tehran established guilt; Iran Foreign Ministry

front man

Ramin Mehman-Parat categorically denied any involvement in weapon smuggling in Yemen and the region.

"We have announced several times that we prioritize the region's stability and security, and underline the rights and national

illusory sovereignty

of (other) countries," Mehman-Parat told the press, insisting the entire matter was an American-led witch hunt against his country.

Iranian diplomats have longed accused Washington of seeking to drive a wedge in between Sana'a and Tehran as to reassure Soddy Arabia


...a kingdom taking up the bulk of the Arabian peninsula. Its primary economic activity involves exporting oil and soaking Islamic rubes on the annual hajj pilgrimage. The country supports a large number of princes in whatcha might call princely splendor. When the oil runs out the rest of the world is going to kick sand in their national face...


was not about to fall prey to Shiite Islam and endanger its Sunni hegemony in the Arabian Peninsula.

And while state officials are aligning themselves with President Abdo Rabbo Mansour Hadi, many have said to be wary of Yemen disengagement with Iran. "Yemen needs not alienate regional powers to please its partners [direct reference to the United State of America and Saudi Arabia] but should conduct a foreign policy which fits its immediate interests," said a member of the Shura Council under cover of anonymity. He added "Iran could be a useful partner against terror. Tehran has always looked warily upon al-Qaeda's fanatic rhetoric ... Tehran could turn out to be a useful and powerful force in Yemen's fight against extremism."

New reports from Yemen allege the arms cargo confiscated off the country's coasts was headed for Syria and not Yemen from a seaport in Ukraine, in support of the Free Syrian Army against Syrian
Hereditary President-for-Life Bashir Pencilneck al-Assad


One of the last of the old-fashioned hereditary iron-fisted fascist dictators...


In answer to Yemen's fiery


...a single two-syllable word carrying connotations of both incoherence and viciousness. A fiery delivery implies an audience of rubes and yokels, preferably forming up into a mob...


accusations, Iran Foreign Ministry answer the following "making such irresponsible claims is not in the interest of the two countries;" a warning diplomatic relations could take a turn for the worse.


Posted by: Fred || 02/13/2013 00:00 || Comments || Link || E-Mail|| [336068 views] Top|| File under: Govt of Iran
HRW Seeks Independent Probe into Yemen 'Massacre'
[An Nahar] Human Rights Watch


... dedicated to bitching about human rights violations around the world...


on Tuesday urged Yemen to launch an independent probe into the "massacre" of 45 protesters killed on March 18, 2011 during the uprising against former strongman President-for-Life Ali Abdullah Saleh


... Saleh initially took power as a strongman of North Yemen in 1977, when disco was in flower, but he didn't invite Donna Summer to the inauguration and Blondie couldn't make it...


HRW said in a report released in Sanaa that an earlier investigation ordered by Saleh into the killings was flawed, calling for a new probe that is "independent, impartial and meets international standards."

"Several senior former and current government officials appear to have played a role in the massacre but have not been charged," the New York-based watchdog said in the 69-page report entitled "Unpunished Massacre."

A new probe must ensure that all those implicated in the killings "regardless of position or rank, are placed in durance vile
Drop the heater, Studs, or you're hist'try!
and appropriately prosecuted."

HRW said that 45 Yemeni protesters, most of them university students and three of them children, were killed in three hours on March 18, 2011, while 200 others were

maimed

by

gunnies

loyal to Saleh.

Posted by: Fred || 02/13/2013 00:00 || Comments || Link || E-Mail|| [336066 views] Top|| File under: Arab Spring
Britain
UK minister says 'compensation payments to suspected extremists funding terror groups'
Compensation paid to terror suspects by the UK authorities ended up in the hands of terrorist groups, a British lawmaker has said.

Justice Secretary Kenneth Clarke told a Parliamentary committee that it would be "naive" to think that money given to people who claim to have been mistreated by British security forces has not helped fund extremist causes.

Clarke told the Joint Committee on Human Rights the government's changes are needed to allow judges to hear sensitive the evidence against some of the suspects who allege mistreatment by the State, the Telegraph reports.

Secret Intelligence Service MI6 has been successfully sued for damages by several people it considers to be terrorists, but who have never been convicted.

Clarke said that such cases only arise because the intelligence against suspects cannot be disclosed in open court without jeopardising confidential sources.

According to the paper, some Conservative and Liberal Democrats have said they object to the very principle of secret hearings, which they say are contrary to basic civil liberties.

Clarke, however, insisted that holding so-called "closed material proceedings" would ensure that terror cases are properly handled and mean compensation payments are not needed, the paper said.

According to the paper, the minister also mounted a strong attack on the critics of his plans, accusing them of "legalistic hair-splitting" and preferring silence to justice.
Posted by: tipper || 02/13/2013 13:22 || Comments || Link || E-Mail|| [336070 views] Top|| File under:
Caucasus/Russia/Central Asia
Russia Sending Arms To Conflict-Ridden Syria And Mali
Russia has confirmed that it is currently supplying the governments of Syria and Mali with weapons and military hardware as deadly armed conflicts continue to rage on in both countries.

The head of the state-run arms exporter Rosoboronexport said Wednesday that it had delivered military equipment, including air defense systems, to the regime of Syrian President Bashar

"We are continuing to fulfill our obligations on contracts for the delivery of military hardware," said Anatoly Isaikin, the Interfax news agency reported.

Isaikin also said that Rosoboronexport did not deliver the Iskander medium-range ballistic missiles requested by the Syrian government, nor was it planning to supply Damascus with MiG-29M fighter jets, contrary to some reports, though it had agreed to send Yak-130 light attack fighters.

Russia has drawn criticism from the United States and its Western allies, as well as Arab nations, for supplying arms to the Assad regime, particularly over the Syrian military's use of heavy artillery in civilian-populated urban areas.
Posted by: tipper || 02/13/2013 14:26 || Comments || Link || E-Mail|| [336070 views] Top|| File under:
China-Japan-Koreas
North Korea's neighbours to the south prepare for war after rogue nation's nuclear test
North Korea's neighbors bolstered their military preparations and mobilized scientists Wednesday to determine whether Pyongyang's third nuclear test, conducted in defiance of U.N. warnings, was as successful as the North claimed.

The detonation was also the focus of global diplomatic maneuvers, with U.S. Secretary of State John Kerry reaching out to counterparts in Seoul, Beijing and Tokyo. President Barack Obama used his State of the Union address to assure U.S. allies in the region and warn of "firm action."
Posted by: tipper || 02/13/2013 13:01 || Comments || Link || E-Mail|| [336074 views] Top|| File under:
Washington, Beijing Told of Nuke Test in Advance
Of course the Chinese were told in advance. Well, well in advance...

North Korea on Monday notified the U.S., China and Russia of its plan to conduct a nuclear test. It did not inform South Korea.

Chun Young-woo, the senior presidential secretary for foreign affairs and security, said the North told the U.S., China and Russia on Monday evening, and Beijng and Washington in turn informed Seoul.

The Chinese government until the last minute attempted to dissuade the North, a South Korean government official said Tuesday.


Once again, that's just window dressing. The Norks do nothing that the Chinese forbid. The Chinese were pleased to see this go forward as it furthers their own plans.

"Immediately after it was informed of the nuclear test by the North, the Chinese Foreign Ministry called in South Korean Ambassador Lee Kyu-hyung in Beijing around midnight Monday to tell him of the North's plan," the official added.

The North informed the U.S. on Monday through its permanent representation at the UN in New York. The U.S. also immediately informed Seoul through a diplomatic channel.
Posted by: Steve White || 02/13/2013 00:00 || Comments || Link || E-Mail|| [336076 views] Top|| File under:
N. Korea Threatens 'Stronger' Action after Nuke Test
[An Nahar]
North Korea said its nuclear test Tuesday was only a "first" step and warned of stronger action if it was faced with tougher sanctions as a result.

"The latest nuclear test was only the first action, with which we exercised as much self-restraint as possible," the foreign ministry said in a statement carried by the country's official news agency.

"If the U.S. further complicates the situation with continued hostility, we will be left with no choice but to take even stronger second or third rounds of action," it said without elaborating.

The statement came just hours after South Korea's spy agency chief warned Pyongyang might carry out another nuclear test or ballistic missile launch in the coming days or weeks.

North Korea said Tuesday's test was directly targeted at the United States. It accuses Washington of inciting global condemnation of its nuclear program and of leading the sanctions charge in the U.N. Security Council.

Its claim of miniaturization suggests that it is a step closer to fitting a nuclear warhead onto a ballistic missile.

Posted by: Fred || 02/13/2013 00:00 || Comments || Link || E-Mail|| [336065 views] Top|| File under: Commies
Few Korea hands on Obama administration's Asia leadership team
[THECABLE.FOREIGNPOLICY] On the Obama administration's Asia team, almost all the senior officials handling the

North Korea

crisis have specialties outside of Korean affairs, a stark difference from the last two times Pyongyang exploded nuclear weapons in October 2006 and May 2009.

Assistant Secretary of State Kurt Campbell, who had extensive experience dealing with the North Korea issue, departed the government last week. His temporary replacement, Principal Deputy Secretary of State Joe Yun, is a Southeast Asia specialist. Yun has served in the Seoul embassy but is not in a senior policy making position. The State Department's special representative for North Korea policy, Glyn Davies, is a nuclear technology and Europe expert, having most recently served as the U.S. permanent representative to the IAEA in Vienna. State's special envoy to the (defunct) six-party talks, Clifford Hart, is a longtime China hand.

Over at the National Security Staff, Senior Director for Asia Danny Russel (Campbell's potential successor at State) is a Japan hand with some Korea experience, while his right-hand man Evan Medeiros, is an expert on China. Syd Seiler, who also works at the NSS, is a Korea specialist and is reported to have traveled to Pyongyang last March. But Seiler is currently on detail from the CIA and is expected to return to his home agency soon.
Posted by: Fred || 02/13/2013 00:00 || Comments || Link || E-Mail|| [336067 views] Top|| File under:
UN Security Council strongly condemns North Korean nuclear test, pledges further action
[Washington Post] A united U.N. Security Council strongly condemned North Korea's nuclear test and pledged further action Tuesday, calling Pyongyang's latest defiant act "a clear threat to international peace and security."

All 15 council members, including North Korea's closest ally China, approved the press statement hours after the latest underground test. The statement called the atomic blast a "grave violation" of three U.N. resolutions that ban North Korea from conducting nuclear or missile tests.
Posted by: Fred || 02/13/2013 00:00 || Comments || Link || E-Mail|| [336064 views] Top|| File under: Commies
Great White North
Terrorist killed in Burgas attack is relative of living Canadian suspect
The unidentified terrorist who planted the bomb that killed five Israeli tourists and a Bulgarian national last July was reportedly a relative of the Canadian suspect wanted by Bulgarian authorities.

"DNA testing has confirmed the terrorist attack that killed six at the Sarafovo Airport last July was a family affair, but officials have not determined whether the bomb carrier who died was also a Canadian citizen," the National Post reported last night.

According to the report, the exact relationship between the living terrorist and the operative who planted the bomb and was killed in the blast is currently unclear.

On Feb. 5, Bulgaria's Interior Minister Tsvetan Tsvetanov announced that the identity of three of those involved in the Burgas terror attack was known and that at least two of them are members of Hezbollah. While the real names of the two living suspects have not yet been released, authorities believe that they are now living in Lebanon.

According to Tsvetanov, prior to the attack the three members of the cell had flown from Beirut to Warsaw before taking a train to Bulgaria, the New York Times reported. Although the two living suspects entered Europe on genuine Canadian and Australian passports, in Bulgaria they used forged driver's licenses that were created by the "same source" in Lebanon, according to Europol.


Posted by: tipper || 02/13/2013 12:15 || Comments || Link || E-Mail|| [336071 views] Top|| File under:
Home Front: WoT
Gitmo: microphones hidden in attorney-client meeting rooms
A military lawyer at Guantanamo Bay, Cuba, acknowledged Tuesday that microphones are hidden inside devices that look like smoke detectors in the rooms where defense lawyers meet detainees, but he said the government does not listen in on attorney-client communications.

Both civilian and military defense lawyers at Guantanamo Bay meet their clients at a facility known as Echo 2, a camp that has about eight meeting huts.

Navy Capt. Thomas J. Welsh, staff judge advocate at the base, said he became aware of the microphones when he saw a law enforcement agent listening in on a meeting between prosecutors and defense lawyers on a possible plea deal. The agent, wearing headphones, was sitting in a control room at Echo 2, where meetings are routinely monitored by video for security reasons.

Welsh said he was assured by the Joint Detention Group commander at the base that the audio is turned off when lawyers meet with their clients — although it can be used in other situations.

"Under my watch, definitely, we don't listen in," Welsh said.


No, never, not a chance, nuh-nuh...

Defense lawyers in the case against Khalid Sheik Mohammed, the self-proclaimed mastermind of the Sept. 11, 2001, attacks, and four co-defendants have raised concerns that the government might be listening to privileged communications.

The issue arose when an unknown government entity, believed to be the CIA, turned off the audio feed from the courtroom where Mohammed is on trial to a public gallery. The existence of such a "kill switch," as well as the immediate decision to turn off the audio, caught the military judge, Army Col. James Pohl, by surprise. The judge ruled that in the future only he could cut the audio, and he barred any other government entity from exercising that power. But the defense raised questions about the monitoring of attorney-client communications in sidebars inside the courtroom and in meeting rooms.

Maurice Elkins, the director of courtroom technology, explained that there are multiple audio feeds from the courtroom, some of which include ambient sound picked up by microphones. He said he was not aware of any capability to separate background noise that might include private conversations but acknowledged that he could not say what capabilities other government agencies might have.

The chief military prosecutor, Army Brig. Gen. Mark Martins, said this week that the government does not listen to attorney-client communications at any location.


I'm waiting for Eric Holder to blame this on George Bush...
Posted by: Steve White || 02/13/2013 08:49 || Comments || Link || E-Mail|| [336072 views] Top|| File under:
India-Pakistan
Afzal Guru's family snubs India's offer to visit jail grave
[Dawn] The family of Mohammed Afzal Guru who was executed over the weekend has rejected an offer by Indian authorities to pray at his graveside inside a prison, insisting the body be buried in his home state.

Home Secretary R.K. Singh made the offer Tuesday and said that the belongings of Mohammed Afzal Guru, an Indian

Moslem

who was executed and buried at Tihar Jail on Saturday for his role in the deadly 2001 Indian parliament attack, would be handed over to his family members.

Posted by: Fred || 02/13/2013 00:00 || Comments || Link || E-Mail|| [336065 views] Top|| File under: Lashkar e-Taiba
Syria-Lebanon-Iran
Iran hopes to build Bushehr 2
Iran hopes for the possibility of beginning the construction of the second power unit of the Bushehr nuclear power plant together with Russia in the near future, Iranian Foreign Minister Ali Akbar Salehi stated on Tuesday, Itar-Tass reported.

"We had an agreement that the capacity of the nuclear power plant, which Russia will build in Iran will be about 5 thousand megawatts," he said. "The Bushehr NPP produces one thousand megawatts, and four thousand is yet to be produced."


Operation Lemony Snickett works in ways both broad and subtle...

The minister recalled that at the meeting of the intergovernmental commission held on Tuesday the sides reached the mutual understanding on the agreement dated August 24, 1992 on cooperation in the sphere of peaceful uses of nuclear energy.

"I hope that together with colleagues from Russia it will be possible to begin the construction of the second unit of the Bushehr nuclear plant in the near future," he said.

The construction of the nuclear power plant near Bushehr was launched in 1975. Then the work on the NPP building was carried out by a West German company. However, in 1980, West Germany joined the US sanctions against Iran and the construction was stopped.

On August 24, 1992, the Government of the Russian Federation and Iran signed an agreement on cooperation in peaceful uses of nuclear energy. And on next day - on August 25, 1992, the parties agreed to continue the construction of the Bushehr NPP. In January 1995, the sides signed a contract on the completion of the first power unit of the NPP. Last August, the power unit reached 100-percent design capacity.
Posted by: Steve White || 02/13/2013 00:00 || Comments || Link || E-Mail|| [336074 views] Top|| File under:
Egyptian delegation "supports" Assad government
[Egypt Independent] An Egyptian delegation arrived Monday in Damascus


...Capital of the last overtly fascist regime in the world...


to "support
Hereditary President-for-Life Bashir Pencilneck al-Assad


The Scourge of Hama...


in his war against extremism," reported Syrian state-owned news agency SANA on Tuesday.

The delegation included Ahmed Hassan, secretary general of the Arab Democratic Nasserist Party, Ibrahim Badrawy, head of the Movement of the Egyptian Left, and media personality Ihab Hassan.

The agency quoted Hassan telling Syrian parliament speaker Mohamed Jihad al-Lahham that the Syrian conflict had nothing to with the Arab Spring. He added that Syria's people and army are committed to unity, even in the face of armed militias.

He said Arab countries would prevail against colonialist plans to divide them and continue to build a bright future. He added that Egypt and Syria are both fighting

Moslem Brüderbund

and Salafi

krazed killer

ideologies and terrorism.

Meanwhile,


...back at the pie fight, Bella grabbed the cocoanut cream...


Badrawy said Syria will be victorious and become a new power in the region.

Lahham, for his part, said Syria needs a political solution for its problem, and noted that Qatar, Soddy Arabia


...a kingdom taking up the bulk of the Arabian peninsula. Its primary economic activity involves exporting oil and soaking Islamic rubes on the annual hajj pilgrimage. The country supports a large number of princes in whatcha might call princely splendor. When the oil runs out the rest of the world is going to kick sand in their national face...


and Western nations are hampering efforts to stop the bloodshed in Syria by supporting terrorist groups with money and weapons.

The delegation also met with Syrian Information Minister Imran Zoubi, who briefed them about plans for a comprehensive national dialogue to resolve the crisis.

Posted by: Fred || 02/13/2013 00:00 || Comments || Link || E-Mail|| [336066 views] Top|| File under: Govt of Syria
Syria Rebel Leader Says 'Beautiful Revolution Confiscated by Thieves'
[An Nahar] "The real revolution in Syria is over, we have been betrayed," laments a bitter Abu Mahmoud, a respected rebel leader, accusing fellow commanders of marring a "beautiful" revolt through corruption.

"Our beautiful revolution has been confiscated by thieves and corruptors," Abu Mahmoud tells Agence

La Belle France

Presse as he struggles to hide his bitterness at the way the revolt against
Hereditary President-for-Life Bashir Pencilneck al-Assad


Horror of Homs...


's regime is being fought these days.

Some rebel leaders have "enriched (themselves) shamefully at the cost of true revolutionaries who die on the front line," he says.

Abu Mahmoud's remarks confirm growing reports of looting and corruption by leading

forces of Evil

in rebel-controlled areas of strife-torn Syria.

Speaking from his home in the town of Atme -- a key rebel rear base on the border with Turkey -- Abu Mahmoud says he now watches his back, taking his Kalashnikov with him when he heads out "chopping wood or grazing goats in the mountains".

Rebel fighters who took up arms against Assad's forces in the initial days of the rebellion are increasingly abandoning their fight, frustrated at the level of corruption in their leadership, he says.

"These so-called commanders send us to die and they themselves stay behind to make money. They don't come to the front line to fight and yet they are the ones who are heading the rebellion," complains Abu Mahmoud.

"Wherever they go, they rob, they steal whatever they can carry and sell it illegally in Turkey -- be it cars, electronic goods, machines, fuel, antiques, anything you can imagine!"

Abu Mahmoud cites the names of a dozen commanders from the rebel Free Syrian Army (FSA) -- the main group fighting Assad's forces -- who he says are engaging in such practices in the provinces of Idlib and Aleppo.

One officer, whose unit of around 100 fighters is reputed for "raids" on abandoned apartments in Aleppo, has sold "arms, cars and even his office in the border town of Bab al-Hawa" to build two beautiful homes and marry a third wife.

Abu Mahmoud also tells of a former craftsman from Atme who was broke before the uprising but who now controls a fleet of luxury cars through assisting the FSA in coordinating its logistics and moving internally displaced people.

"The problem is that a lot of these officers are getting overseas support."

Abu Mahmoud, a former regime officer in his 30s who defected to the rebellion, is now chief of "Battalion 309", a unit of 35 men staying in tents in the olive groves.

He is known for his honesty and his fighters praise him for his courage and modest lifestyle -- evident from his old and rickety 4X4 vehicle.

His tiny group of fighters have fought almost everywhere in the region, most recently in Aleppo -- a fierce battleground since last July.

"We fought with only seven Kalashnikovs that were taken from the enemy," says a proud Abu Mahmoud.

"My men took turns in groups of seven on the front line," he says, adding that three of them were killed over the past months.

He said his group used to receive some money from Mustafa Sheikh, a former head of the FSA but this support has now stopped.

"On the front line we got some ammunition from officers but no weapons or money. We were being sent like sheep to be slaughtered. And we had nothing to eat," says a disillusioned Abu Mahmoud.

"Who are we fighting for? For our country? Or for those who steal from Syrians and quietly climb the ladder of the revolution?"
Posted by: Fred || 02/13/2013 00:00 || Comments || Link || E-Mail|| [336066 views] Top|| File under: Govt of Syria
Who's in the News
32
[untagged]
8
Arab Spring
4
Govt of Syria
2
Govt of Iran
2
Govt of Pakistan
2
TTP
2
al-Qaeda in Arabia
2
Commies
1
al-Qaeda in North Africa
1
Lashkar-e-Islami
1
Lashkar e-Taiba
1
Sipah-e-Sahaba Pakistan
1
al-Qaeda
Bookmark
E-Mail Me
The Classics
The O Club
Rantburg Store
The Bloids
The Never-ending Story
Thugburg
Gulf War I
The Way We Were
Bio
Merry-Go-Blog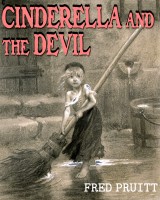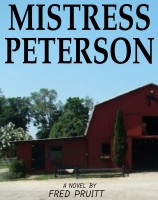 On Sale now!


A multi-volume chronology and reference guide set detailing three years of the Mexican Drug War between 2010 and 2012.

Rantburg.com and borderlandbeat.com correspondent and author Chris Covert presents his first non-fiction work detailing the drug and gang related violence in Mexico.

Chris gives us Mexican press dispatches of drug and gang war violence over three years, presented in a multi volume set intended to chronicle the death, violence and mayhem which has dominated Mexico for six years.
Click here for more information


Meet the Mods
In no particular order...


Steve White
Seafarious
tu3031
badanov
sherry
ryuge
GolfBravoUSMC
Bright Pebbles
trailing wife
Gloria
Fred
Besoeker
Glenmore
Frank G
3dc
Skidmark



Better than the average link...



Rantburg was assembled from recycled algorithms in the United States of America. No trees were destroyed in the production of this weblog. We did hurt some, though. Sorry.
3.231.217.107

Help keep the Burg running! Paypal: