Afghanistan
UK to bring Afghan equipment home via Uzbekistan
[Dawn] Britain's Defense Secretary Philip Hammond said the UK has struck a deal with Uzbekistan to help bring back 4 billion pounds ($6.2 billion) of equipment from Afghanistan as operations drawn down.

Britain's government has said UK troop numbers in Afghanistan will fall from around 9,000 currently to about 5,200 by the end of 2013.

Hammond told lawmakers Wednesday that the UK has struck a deal with Uzbekistan because the only current transit route for equipment _ through Pakistan _ "would be hard pressed to meet the capacity demands" of the drawdown, which for Britain involves bringing home about 2,500 vehicles and 6,500 storage containers.

Posted by: Fred || 02/14/2013 00:00 || Comments || Link || E-Mail|| [313 views] Top|| File under:
Africa Horn
Ethiopia produces first military drone aircraft
An Ethiopian military source has told repoters that the country has built the first unmanned aerial vehicle (UAV) or drone which could be used for multiple purposes.

After undergoing testing, the locally made drones, have demonstrated their capability of performing a number of militarily and civilian applications, according to the source.

Speaking on condition of anonymity from the country's air force base in Debrezeit town, a military official told Sudan Tribune that the drones are equipped with onboard sensors, cameras and GPS to carry out cost-effective monitoring activities even across difficult landscapes like the highlands of Ethiopia.

Besides serving in a number of military missions – such as in monitoring border security – the UAVs will also be deployed to perform geophysical surveys, assist forest protection and monitor forest fires or other natural disasters.

The drones have already made test flights performing a geophysical survey of Ethiopia's controversial grand renaissance dam, a massive hydro-power plant project the country is constructing on the Blue Nile River near to the Sudanese border.

In recent years, many African countries have shown growing interest in using drones as a cost-effective way to control huge infrastructure facilities, as well as areas rich in natural resources such as oil, mine and gas sites.

In 2011 Ethiopia signed an agreement with Israeli manufacturer BlueBird Aero Systems to purchase drones.

Binyam Tekle, a lecturer and researcher at a government university, says the development of indigenous drones is a great achievement for Ethiopia and will help strengthen the national army.
Posted by: tipper || 02/14/2013 18:50 || Comments || Link || E-Mail|| [309 views] Top|| File under:
Africa North
Tunisia political crisis continues
[MAGHAREBIA] Tunisia is still waiting for its new government, although Ennahda on Tuesday (February 12th) said it would accept the formation of a government composed of technocrats and political figures, AFP reported.

Radical members of the Ennahda Movement, however, continued to reject the idea of forming an apolitical government.

If Prime Minister Hamadi Jebali cannot convince his party to make concessions, Ennahda could lose the reins of power, fourteen months after it came to office.

"The country needs a political consensus and it is not in the interest of Tunisia, especially after the

liquidation

of Chokri Belaid, to give up the culture of coalition," Ennahda's Shura Council chief Fethi Ayedi explained.

Jebali consulted with union activists, secular political parties, business leaders, and civil society members over the last few days in an attempt to find a solution to the political crisis.

On Tuesday, he unveiled a "council of wise men", made up of thinkers, magistrates, Ennahda moderates and General Rachid Ammar.

In another sign of progress, Congress for the Republic (CPR) froze its decision to withdraw its ministers from the government, after threatening to quit.

CPR Secretary-General Mohamed Abbou explained that his party had opposed Jebali's plan because there could be "faces from the former regime in the proposed government of technocrats".

Posted by: Fred || 02/14/2013 00:00 || Comments || Link || E-Mail|| [308 views] Top|| File under: Arab Spring
Maghreb jihadists flock to Syria
[MAGHAREBIA] In the wake of the Arab Spring, a number of Maghreb young people have decided to continue their struggle by taking up arms and joining jihadists in Syria.

The young Maghreb militants have linked up with Syrian opposition groups seeking to topple the regime of Bashar al-Assad, including al-Qaeda affiliate Jabhat al-Nusra. Al-Qaeda in the Islamic Maghreb fighters are reportedly among the latest arrivals to the Syria battle.

"Young people from different Maghreb countries are fighting alongside these organised groups in Syria," confirmed Lies Boukraa, who heads the Algiers-based African Centre for Studies and Research on Terrorism (CAERT).

"Those young people primarily belong to different jihadist groups that have sworn allegiance to the parent al-Qaeda organisation, and the policy of the latter says that any country witnessing a war against regimes is a suitable land for jihad," Boukraa told Magharebia.

"Therefore, those young jihadists have to join that jihad to realise al-Qaeda's goals for establishing an Islamic state after the fall of existing regime," he added.

Boukraa said that he did not have accurate statistics about the number of Maghreb young people in Syria. However, he warned against the potential fallout from the presence of foreign fighters in a post-war Syria.

"In case al-Assad's regime falls, problems will arise in Syria between the jihadist groups that seek to establish an Islamic regime and the secular opposition, exactly like what happened in other countries where secular regimes were toppled in Maghreb and elsewhere," he said.

A number of press reports have documented Maghreb fighters in Syria. El Khabar reported in December that several Maghreb fighters were killed in a recent Syrian air strike on Idlib.

El Khabar cited Al Vourghan Brigade, which fights alongside Jabhat al-Nusra, as saying that an Algerian man with an alias of Abou Khaithama was killed in an air strike launched by Syrian fighter planes, and that at least two more Algerians, eight Moroccans and a large number of Libyans were also killed.

The Algerian newspaper also disclosed the names of a few of the fighters killed alongside al-Qaeda-affiliated Jabhat al-Nusra in Syria. The jihadists reportedly included Algerians, Tunisians, Mauritanians and a large number of Libyans.

Meanwhile, Kapitalis on February 4th published a "preliminary list" of 28 names of Tunisian jihadists known to have been killed fighting in Syria.

"The presence of those young people is expected if we take into consideration that jihadist ideology doesn't recognise borders or political divisions of states," explained Mauritanian journalist Said Ould Habib. "The terrorists have their own logic in dividing countries between land of kufr, land of jihad, and land of Islam and they call Syria the Levant."

"Islamist movements usually take advantage of armed chaos in countries witnessing revolutions and their goals and strategies are temporarily unified with the revolutionaries," Ould Habib added.

According to the analyst, these movements "reveal their true intentions once victory has been achieved".

"Then they start planning to establish an Islamic state because they basically reject democracy and the concept of freedom and civil state," he added.

Posted by: Fred || 02/14/2013 00:00 || Comments || Link || E-Mail|| [301 views] Top|| File under: al-Nusra
Africa Subsaharan
Left behind in a house in Timbuktu, al-Qaida's manifesto, outlining strategic vision for Mali
In their hurry to flee last month, al-Qaida fighters left behind a crucial document: Tucked under a pile of papers and trash is a confidential letter, spelling out the terror network's strategy for conquering northern Mali and reflecting internal discord over how to rule the region.

The document is an unprecedented window into the terrorist operation, indicating that al-Qaida predicted the military intervention that would dislodge it in January and recognized its own vulnerability.

The letter also shows a sharp division within al-Qaida's Africa chapter over how quickly and how strictly to apply Islamic law, with its senior commander expressing dismay over the whipping of women and the destruction of Timbuktu's ancient monuments. It moreover leaves no doubt that despite a temporary withdrawal into the desert, al-Qaida plans to operate in the region over the long haul, and is willing to make short-term concessions on ideology to gain the allies it acknowledges it needs.
Posted by: tipper || 02/14/2013 18:30 || Comments || Link || E-Mail|| [748 views] Top|| File under:
Caribbean-Latin America
Chavez undergoing "delicate" cancer treatment
CARACAS (Reuters) - Venezuelan President Hugo Chavez is undergoing "complex" alternative treatments more than two months after having cancer surgery in Cuba, his vice president said on Wednesday.


They're trying to extract his head from his hind end. You can see how delicate that would be...

The 58-year-old communist socialist dictator leader has not been seen in public since he went to Havana for the operation on December 11, his fourth surgery for cancer in 18 months.


Should have gone to Brazil, Oogo...

Vice President Nicolas Maduro did not give details of the alternative treatments the president was receiving. Chavez has never said what type of cancer he is suffering from, and critics accuse the government of excessive secrecy over his condition.

"Today our commander is undergoing alternative treatments ... they are complex and difficult treatments that must, at some point, end the cycle of his illness," Maduro said in comments on state TV.

The government, which rejects allegations it has not been transparent about Chavez's health, says he has completed a difficult post-operative period and has started a "new phase" of his recuperation. It has not given details of this new phase.


When nothing else works, time to break out the Laetrile and say goodbye.
Posted by: Steve White || 02/14/2013 00:00 || Comments || Link || E-Mail|| [476 views] Top|| File under:
China-Japan-Koreas
U.S. House Moves to Re-List N.Korea as Terrorist State
The U.S. House of Representatives is to vote on a motion that would re-list North Korea as a state sponsor of terrorism.


This is almost as tough as a sternly worded UN resolution...

Representative Ileana Ros-Lehtinen of Florida on Wednesday proposed the bill to add the renegade country to the list again, and eight representatives from both side of the house joined her.

In press release, Ros-Lehtinen condemned North Korea's nuclear test on Monday as a "deliberate and provocative action by the… regime," which is "yet another display of the regime's hostile intentions and is a reminder that Pyongyang is one step closer toward its goal of nuclear armament."
Posted by: Steve White || 02/14/2013 00:00 || Comments || Link || E-Mail|| [313 views] Top|| File under:
Norks urged to "prepare for war"
[NEWS.SKY] After the blast took place a
North Korean newsreader urged the Korean People's Army (KPA) to prepare for combat against its foes.

She stressed that if an order was given "the KPA should blow up the stronghold of aggression at a strike".

"And wipe out the brigandish US imperialists and South Korea puppet army to the last man and thus accomplish the historic cause of national reunification."
Posted by: Fred || 02/14/2013 00:00 || Comments || Link || E-Mail|| [932 views] Top|| File under: Commies
Government
DHS admits it does not track immigrants who become welfare dependent
[DAILYCALLER] In a response letter to four top Republican

politician

s, the Department of Homeland Security revealed it initiated only one case against an immigrant for becoming a "public charge," or being primarily dependent upon the government, in fiscal year 2012. The case was later withdrawn.

While the department's response to Republican Sens. Jeff Sessions, Chuck Grassley, Orrin Hatch and Pat Roberts' August oversight request offered an overview of the centuries-old federal public-charge restrictions, it noticeably avoided several of the senators' direct questions and demonstrated potentially significant inadequacies in record-keeping by immigration officials, who legally should be enforcing public-charge rules for immigrants both inside and outside of the country.

The response, for example, failed to explain why immigrants are only assessed for their potential reliance on just two of the more than 80 federal means-tested welfare programs when the government determines if they are "public charges" prior to their entry into the U.S. -- meaning that they are likely to become primarily dependent on federal aid for subsistence after arriving.

The DHS letter, penned by Assistant Secretary for Legislative Affairs Nelson Peacock, further failed to respond to the four Republican senators' data requests pertaining to the the total number of visa applicants from 2001-2011 that were denied on public-charge grounds, or numbers on those who were granted visas despite a public-charge finding.


Other than as a jobs source for relatives of politicians, the DHS has turned into a net loss. It should be high on the Publican list of agencies to fold.




Mitt Romney would have been the man for that. Perhaps next time he can be brought in as an advisor -- I'm sure he'd refuse the fee the government can't afford to pay.
Posted by: Fred || 02/14/2013 00:00 || Comments || Link || E-Mail|| [312 views] Top|| File under:
Home Front: WoT
San Jose Man Charged in Bomb Plot in Court
The San Jose man lured into a plot to bomb an Oakland bank by an FBI agent posing as a terrorist appeared in court on Thursday for the first time.

Matthew Aaron Llaneza, 28, is charged with attempted use of a weapon of mass destruction. He is a former United States Marine with a history of mental illness. No legal action was taken in court today; his case was continued until March 8.

Llaneza met with an undercover FBI agent on Nov. 30, who told Llaneza that he was connected to the Taliban in Afghanistan. Llaneza then proposed to car-bomb a Bank of America branch on Hegenberger Road, according to the FBI.

On Feb. 8, Llaneza drove there with a dozen buckets of chemicals wired to a cell phone, FBI documents state. The chemicals were fakes, prepared by the FBI to look like a bomb. The FBI arrested Llaneza when he allegedly tried to detonate the bombs with a cell phone.

His arrest has sparked controversy, as he had recently converted to Islam, and his attorney in a 2011 weapons charge said his mental state is in question.
Posted by: tipper || 02/14/2013 18:37 || Comments || Link || E-Mail|| [1073 views] Top|| File under:
India-Pakistan
Police see TTP hand in Karachi explosion
[Dawn] Police said on Tuesday they suspected involvement of the banned Tehrik-i-Taliban Pakistan in Monday night's blast in an area of the Defence Housing Authority.

The explosion along Korangi Road, near the KPT flyover, left a policeman injured.

South Karachi DIG Shahid Hayat said an improvised explosive device had been planted at a sub-station of the Sui Southern Gas Company.

"There is no doubt about the involvement of Taliban in the bombing," CID SP Fayyaz Khan said. The bombing was apparently aimed at disrupting gas supply to a significant part of the city, he said.

The TTP has not yet claimed responsibility for the bomb attack.

Posted by: Fred || 02/14/2013 00:00 || Comments || Link || E-Mail|| [314 views] Top|| File under: TTP
Bara jirga again fails to make headway
[Dawn] The talks between a jirga of Bara elders and officials of political administration are proceeding at a snail's pace as no concrete decision could be made on Tuesday when they met for the fourth time after the killing of 18 people in Alamgudar area of Bara on Jan 15.

The jirga had earlier demanded formation of a judicial commission to investigate the Alamgudar incident, compensation for the affected families, opening of Bara Bazaar and all link roads, lifting of curfew, release of all innocent people locked away
I ain't sayin' nuttin' widdout me mout'piece!
during the military operations and end to targeting of houses of tribal people in artillery shelling.

The administration had in the recent past released about 24 arrested persons alongside securing compensation for the affected families but the thorny issues of halting artillery shelling, opening of Bara Bazaar and formation of a judicial commission are still unresolved.

"No substantial headway could be made in today's parleys except that the political agent reiterated his old promises of finalising a list of innocent prisoners for their early release, approaching the new governor for formation of an inquiry commission and asking the jirga members to propose recommendations for opening Bara Bazaar and some important roads," said a member of jirga, requesting anonymity.

He said that administration was still persuading Bara elders to shoulder the responsibility of ensuring peace at Bara Bazaar if security forces were withdrawn from there. "Had we been so powerful to guarantee the security of our area, we would not have left our own houses," he said, terming the official proposal as 'ridiculous'.

Bazar Gul Afridi, another member of the jirga, told Dawn that the administration proposed to them reopening of Shalobar as a test case and bringing back the displaced persons to the area on the condition that the elders would guarantee security of their area under the collective territorial responsibility clause of Frontier Crimes Regulation.

He said that an eight-member committee comprising former federal minister Malik Waris Khan, Awami National Party provincial senior vice president Imran Afridi, Ikhtiar Badshah, Maqbali Khan, Asghar Afridi, Hashim Khan and Said Ayaz would put forward their suggestions regarding the proposal of political agent on February 25 when jirga would meet again at Khyber House.

The jirga members, however, expressed satisfaction over a considerable reduction in firing of mortar shell by the security forces after the Alamgudar incident.

But sources in Bara told Dawn that security officials have once again asked people to vacate their houses and shift to safer places as authorities had ordered targeting

thug

hideouts in different parts of Bara.

Sources said that commandant of the forces had conveyed to them through messages that they should help in preventing

Death Eaters

from carrying weapons in residential areas so that residents could not be harmed during search operations.

Posted by: Fred || 02/14/2013 00:00 || Comments || Link || E-Mail|| [305 views] Top|| File under: Govt of Pakistan
Pakistan asks Taliban to announce 30-day cease-fire for talks
[Xinhua] Pakistani Interior Minister, Rehman Malik Wednesday asked the Taliban militants to declare a 30- day cease-fire if they want dialogue with the government, local media reported.

It was the first formal government's response to the Taliban dialogue offer. Taliban's attacks have killed nearly 40,000 people including security forces, in the past 10 years.

"The government is ready to hold dialogue with Taliban provided they announce cease-fire and appoint some sincere religious scholars to achieve purposeful results," Malik told reporters in Islamabad.

"If Taliban are sincere in holding talks, they should have announced a cease-fire and formed a Jirga (council of elders), comprising some serious and thoughtful people," he said.

Taliban have not yet responded to the government's fresh proposal however they had previously rejected similar calls.

The Interior Minister said Taliban should know that people of Pakistan have seen their actual face and the nation would not forgive the crimes of killing of innocent citizens.

"The nation has rejected Talibanization. Taliban should announce cease-fire first to hold talks," he said.

Taliban spokesman, Ehsanullah Ehsan, in a video message released to the media on February 4 had proposed conditional talks with Pakistani government and had sought guarantee of three main opposition political and religious leaders, including former Prime Minister Nawaz Sharif.

Nawaz Sharif had asked the government to immediately start talks with the Taliban. However, he had refused to become a guarantor, saying that he cannot trust the government.

Posted by: Fred || 02/14/2013 00:00 || Comments || Link || E-Mail|| [934 views] Top|| File under: TTP
Cameron Munter blasts US 'callousness' on Pakistan
[Dawn] Former US ambassador to Islamabad Cameron Munter on Wednesday criticised Washington's "callousness" over the killing of Pak troops as he called for both nations to rethink how they see each other.

Munter served as ambassador during some of the most difficult times of the turbulent US-Pakistain relationship including the slaying of the late Osama bin Laden
... who is now sometimes referred to as Mister Bones...
and a US border raid that killed 24 Pak troops in November 2011.

Cameron Munter, who resigned last year, said that the United States had shown a lack of generosity over the deaths of the 24 troops. Pakistain shut down NATO


...the North Atlantic Treaty Organization. A collection of multinational and multilingual and multicultural armed forces, all of differing capabilities, working toward a common goal by pulling in different directions...


supply routes into Afghanistan until the United States apologized seven months later.

"The fact that we were unable to say that we were sorry until July cost our country literally billions of dollars," Munter said, pointing to the costly shift to sending supplies for the Afghan war via Central Asia.

"But worse than that, it showed a kind of callousness that makes it so difficult simply to begin to talk about those things, that I've always tried to stress, that we have in common," he said at the Atlantic Council, a think tank.

Munter steadfastly denied conspiracy theories and said the deaths near the Afghan border were a case of mistaken identity. Munter said that US-led forces "obliterated" the soldiers by firing from an AC-130, a powerful gunship.

"If you don't have that in common -- that you're sorry when there is nothing left of the bodies of 24 of your boys -- then it's very hard for many people, especially those who want a relationship with us... to defend us to their peers," Munter said.

The border attack took place as Willard Mitt Romney


...former governor of Massachussetts, the Publican nominee for president in 2012. He is the son of the former governor of Michigan, George Romney, who himself ran for president after saving American Motors from failure, though not permanently. Romney has a record as a successful businessman, heading Bain Capital, and he rescued the 2002 Winter Olympics from the midst of bribery and mismanagement scandals....


and other Republicans seeking the White House were attacking President Barack Obama
Republicans can come along for the ride, but they've got to sit in the back...
for allegedly being too apologetic about the United States.

Munter pointed to comments by then candidate Newt Gingrich


...former Speaker of the House, author of the Contract with America. Gingrich gave the country welfare reform and a balanced budget and the Publicans a landslide House victory in 1994. On the downside, he has a roving eye and a loose fly, he's opinionated, and he's abrasive despite his ability to work with the other side of the political aisle...


. In 2011, the former House speaker berated Pakistain over the presence of bin Laden despite the billions of dollars in US aid to Islamabad, saying: "How stupid do you think we are?"

"If we have that kind of dismissive attitude -- that we can give people money and they're going to love us... and somehow that means they're going to think the way we think -- that's equally stupid," Munter said.

Posted by: Fred || 02/14/2013 00:00 || Comments || Link || E-Mail|| [355 views] Top|| File under: Govt of Pakistan
Israel-Palestine-Jordan
All the Details on the Alleged Spy Story Coming Out of Israel
All strategy is based on deception. Looks like he didn't like what he found when he joined the Mossad sausage factory.


Espionage Accusations, Secret Meetings With Netanyahu, and a Media Gag Order
The mysterious jail suicide of an Australian immigrant to Israel has been capturing headlines in Israel and Australia, a story cloaked in intrigue and allegations of international espionage. According to former intelligence officials, the widespread publication of details in the case – if true – may also damage Israel's clandestine efforts to scuttle terrorist weapons acquisitions and Iran's nuclear program.

According to the Australian Broadcasting Corporation, the country's public broadcaster, in 2010 an unnamed prisoner it called "Prisoner X" committed suicide while in solitary confinement in the high-security Ayalon Prison in Israel. Though the identity of this prisoner was allegedly kept secret even from some of the prison guards, the Australian TV report named him as Melbourne-native Ben Zygier, who the show claimed was a Mossad agent who had changed his name at least twice.

Adding to the intrigue, the program reported he was being held in the highest-level security cell with constant camera surveillance originally designed for Yigal Amir, the assassin of Prime Minister Yitzhak Rabin.

Due to an Israeli court-issued gag order, Israeli media were never allowed to report on the case. Tipped off that the Australians were going with the story, Israeli Prime Minister Benjamin Netanyahu earlier this week called in the chief editors of Israel's major news organizations to convey to them the sensitivity of the case in the hopes some details would remain confidential, according to Haaretz.

The Australian report never said why Zygier was arrested and incarcerated, but now new details may be emerging.
Posted by: tipper || 02/14/2013 19:07 || Comments || Link || E-Mail|| [324 views] Top|| File under:
Egypt Floods Gaza Tunnels To Cut Palestinian Lifeline
Somebody over there reads Rantburg.

[Ynet] Egyptian forces have flooded smuggling tunnels under the border with the Paleostinian-ruled

Gazoo

Strip in a campaign to shut them down, Egyptian and Paleostinian officials said.

The network of tunnels is a vital lifeline for

Gazoo

, bringing in an estimated 30% of all goods that reach the enclave and circumventing a blockade imposed by Israel for more than seven years.
Posted by: trailing wife || 02/14/2013 00:16 || Comments || Link || E-Mail|| [817 views] Top|| File under:
Southeast Asia
MNLF: We will keep trying to free foreign hostages
A Muslim insurgent leader says hundreds of his armed fighters will continue their efforts to free foreign hostages held by the Abu Sayyaf in the southern Philippines despite a battle last week that killed dozens of combatants on both sides.

Moro National Liberation Front (MNLF) Chairman Nur Misuari said that he ordered his men to re-evaluate their plans in the aftermath of the Feb. 3 battle but to resume efforts meant to secure the safe release of several hostages in Sulu province. He said the battle killed eight men from his group, including a commander, and several gunmen from the Abu Sayyaf, many members of which have fled from their jungle strongholds in Sulu's mountainous Patikul town
Posted by: ryuge || 02/14/2013 00:00 || Comments || Link || E-Mail|| [306 views] Top|| File under:
Syria-Lebanon-Iran
Lebanese Protesters Block Fuel Shipments To Syria
[Ynet] Protesters in

Leb

blocked the northern border crossing with Syria on Wednesday to stop fuel shipments they said were being used to resupply
Hereditary President-for-Life Bashir Pencilneck al-Assad


Lord of the Baath...


's military. Around 30 trucks were forced to stop on the Lebanese side of the border.

"Today we are seeing that the Syrian regime and Lebanese regime are transferring diesel to Syrian tanks," said a parliamentarian who joined protesters at the border. Facing European Union


...the successor to the Holy Roman Empire, only without the Hapsburgs and the nifty uniforms and the dancing...


financial sanctions, Syria has relied increasingly on fuel trucked from neighboring

Leb

to make up for a fall in larger international shipments.
Posted by: trailing wife || 02/14/2013 00:16 || Comments || Link || E-Mail|| [309 views] Top|| File under:
Iran Dissidents Say Khamenei Ordered Attack on Iraq Camp
[An Nahar] The Iranian dissident group MEK on Wednesday accused Iran's supreme leader Ayatollah Ali Khamenei of ordering a deadly attack on its camp in Iraq and said the Iraqi government facilitated the assault.

The People's Mujahedeen of Iran (MEK) said in a statement that the decision to carry out the attack was taken late January by Iran's national security council on Khamenei's orders.

It said that the 40 attackers and the rockets and mortars and other equipment they used in Saturday's attack were ferried to the camp by vehicles belonging to the Iraqi police and the Iraqi interior ministry.

The group of attackers was made up of members of the Shiite

jihad boy

group Ketaeb Hizbullah and "technical agents" from Iran's elite al-Quds, said the statement by the MEK, whose leadership is based in

Gay Paree

.

The MEK said Tuesday that seven people were killed in the attack on Camp Liberty, a former U.S. military base near Storied Baghdad


...located along the Tigris River, founded in the 8th century, home of the Abbasid Caliphate...


housing about 3,000 members of the MEK.

The MEK, which gave an initial toll of six dead and around 100

maimed

, said several more of its members remained in a serious condition.

No-one has

grabbed credit

for the attack but MEK leader Maryam Radjavi on Monday denounced what she called the "crimes of the Iranian state".

She noted that the camp was inside a giant military zone and that the perpetrators could only have got inside with help from "within the Iraqi government".

The MEK was founded in the 1960s to oppose the shah of Iran, and after the 1979 Islamic revolution that ousted him it took up arms against Iran's

holy man

al rulers.

It says it has now laid down its arms and is working to overthrow the Islamic regime in Tehran by peaceful means.

Posted by: Fred || 02/14/2013 00:00 || Comments || Link || E-Mail|| [310 views] Top|| File under: Govt of Iran
SANA Says Arsal 'Refuge for FSA Terrorists'
[An Nahar] The Syrian national news agency said on Wednesday that the Bekaa town of Arsal has become a "refuge and a logistic base for the terrorists of the Free Syrian Army".

"Many media reports have proved that Arsal is a producer of the terrorism targeting the Syrian people on a daily basis," SANA said, adding that the Lebanese cabinet's "cover up is a crime against both countries".

It explained: "The latest attack on the Lebanese army has exposed that terrorism is rooted in Arsal and that is has become a platform for operations".

Army Captain Pierre Bachaalani and Sergeant Ibrahim Zahraman died earlier this month in the Bekaa town and several military personnel were wounded when a patrol was ambushed by gunmen as it was hunting a man wanted for several terrorist acts.

Arsal residents claimed that the soldiers were in civilian clothes and hadn't informed the town's authorities that they were planning to carry out a raid.

The Syrian news agency revealed that the Lebanese Red Cross transferred on Wednesday four FSA wounded fighters from Arsal to hospitals in the Bekaa and the North, explaining that they had arrived to town through illegal crossings.

It noted: "After several FSA members have been arrested, it has become obvious that terrorists reside in Lebanon".

SANA urged the Lebanese cabinet to interfere and take decisive measures in this matter, expressing that "covering up for the terrorists is a crime that will be reflected negatively on Lebanon and Syria".

The National News Agency had announced that FSA Mohammed Khaled al-Ahmed and Ahmed Mohammed Zakaria have been admitted to Dar al-Amal hospital in Baalbek while Hazem Fayad and Mohammed Ahmed al-Wow were transferred to another medical facility in the northern city of Tripoli for treatment.

Posted by: Fred || 02/14/2013 00:00 || Comments || Link || E-Mail|| [284 views] Top|| File under: Govt of Syria
Saniora Says al-Mustaqbal Wants to Get Rid of Hizbullah, Syria
[An Nahar] Al-Mustaqbal bloc leader Fouad Saniora said Wednesday the parliamentary elections should be held on time to prevent Hizbullah and the Syrian regime from keeping their stranglehold on Lebanon.

In a televised statement on the eve of former Prime Minister Rafik Hariri's 8th assassination anniversary, Saniora said: "We insist on holding the elections on time to renew the trust in Lebanon and to achieve democratic change to get rid of this group that is keeping its stranglehold on Lebanon's economy and preventing its development."

He also said the polls are the only means that would salvage the country from Hizbullah's "arms and its allies beyond Lebanon's border."

Saniora reiterated his rejection of the so-called Orthodox Gathering proposal, saying it harms the social fabric.

He said al-Mustaqbal is ready to discuss any proposal that guarantees the fair representation of all the Lebanese, a day after the bloc made a new suggestion on a hybrid draft-law that calls for 70 percent of MPs to be elected under the winner-takes-all system and the rest under the proportional representation system.

The toppling of the national unity cabinet of ex-Premier Saad Hariri in January 2011 was the result of the black coup against the public will and the outcome of the last elections in 2009 that had brought March 14 to power, he said.

Saniora cited the achievements made when he and Hariri were in power, saying there was good economic progress despite the series of assassinations of March 14 opposition figures since Rafik Hariri's Feb. 2005 murder, the 2006 Israel-Hizbullah war and the obstruction of the government's work by Hizbullah-led parties.

He said the March 14 alliance was able to drive Syrian forces out of the country if the aftermath of Hariri's assassination, it conducted a huge reconstruction operation after the 2006 war through Arab assistance and the army regained its natural role on the international border assisted by U.N. peacekeepers.

March 14 has also held onto the Taef agreement and sovereignty, it won the elections twice and was capable of establishing the Special Tribunal for Lebanon, he said.

"The past days were difficult over the control of the de facto powers. But we hold onto our convictions and hold onto our country and its unity," he said.

"We will continue to fight in defense of the principles that Hariri was killed for," Saniora said, adding that the former premier "remains in our minds and souls."

Four Hizbullah members have been named suspects by the STL in the Beirut truck bombing that killed Hariri whom Saniora described as "the person who contributed to salvaging and reconstructing Lebanon."

Hizbullah denies the charges and has refused to hand over the suspects.

But Saniora said that the assassins "failed to destroy Hariri's presence" stressing they "will be brought to justice."

The former prime minister stressed in his statement that March 14 holds onto coexistence, democracy and freedoms, independence, the Taef accord and the sovereignty of state institutions.

Posted by: Fred || 02/14/2013 00:00 || Comments || Link || E-Mail|| [311 views] Top|| File under: Hezbollah
Qahwaji Dubs Arsal Attackers 'Terrorists'
[An Nahar] Military Examining Magistrate Fadi Sawan issued on Wednesday arrest warrants against two suspects involved in the ambush of a military patrol in the northeastern border town of Arsal.

Sawan issued the warrants against Mustafa Ali al-Hujairi and Hassan Mohammed al-Hujairi after questioning them.

Sawan was handed the case file on Tuesday, a day after State Commissioner to the Military Court Judge Saqr Saqr charged 34 people and summoned Arsal municipal chief, Ali al-Hujairi, to question him as a witness over the assault.

The patrol was ambushed earlier in the month by Arsal gunmen as it was hunting a man wanted for several terrorist acts, leaving two soldiers dead.

Since then, the military has set up checkpoints at Arsal's entrances, searching all vehicles entering the town and exiting it.

Army chief Gen. Jean Qahwaji said Wednesday "there will not be any compromise with the killers of soldiers or secret deals at the expense of the martyrs' bloods."

"All those who attacked the members of the army are terrorists and will be pursued wherever they are until they are arrested and referred to the judiciary," he told the family of army officer Pierre Bashaalani, who was killed in the ambush.

Also Wednesday, President Michel Suleiman told a cabinet session held at Baabda palace that justice would not be achieved unless all the suspects are arrested.

Posted by: Fred || 02/14/2013 00:00 || Comments || Link || E-Mail|| [329 views] Top|| File under:
Ban Urges 'Meaningful' U.N. Action on Syria
[An Nahar] U.N. Secretary General
the ephemeral Ban Ki-moon


... of whom it can be said to his credit that he is not Kofi Annan...


urged the Security Council on Wednesday to overcome its paralysis and take meaningful action on Syria, while he slammed

North Korea

for its "reckless" nuclear test.

"It is essential for the Security Council to overcome the deadlock and find the unity that will make meaningful action possible," in Syria, Ban said in a speech at the Organization of American States in Washington.

While the 15-member Council remains deadlocked and Syria -- where the U.N. estimates that nearly 70,000 people have died -- is politically polarized, deaths and human rights


One man's rights are another man's existential threat.


violations are mounting, Ban said.

Russia and China have vetoed three western-drafted resolutions which would simply have threatened sanctions against Bashir al-Assad's regime and a U.N.-led bid to arrange a ceasefire and peace talks has made no headway.

"It's long past time we resolved this conflict," he said, adding that the international community must keep pushing for a political solution despite the difficulties. "Every day, another 5,000 Syrians flee the country."

Posted by: Fred || 02/14/2013 00:00 || Comments || Link || E-Mail|| [341 views] Top|| File under: Govt of Syria
Russia Says Muallem, Khatib to Visit Moscow
[An Nahar] Syrian Foreign Minister Walid al-Muallem and opposition National Coalition chief Ahmed Moaz al-Khatib will make separate visits to Moscow for talks in the coming weeks, a top Russian diplomat said Wednesday.

Deputy Foreign Minister Mikhail Bogdanov told the RIA Novosti news agency that Muallem would visit Russia by the end of February while Khatib would come in the next two or three weeks.

Final dates for both visits were still being agreed, he added.

Syrian state television


... and if you can't believe state television who can you believe?


reported that the Syrian foreign ministry "welcomes the invitation for Muallem to meet with his Russian counterpart".

It stressed that the Syrian foreign minister would not be meeting personally with opposition leader Khatib.

Dialogue with the opposition will only be held "on Syrian soil", the ministry said.

In a statement posted on his Facebook page on Sunday, Khatib proposed that the dialogue take place in "liberated areas," in rebel-controlled northern Syria.

Posted by: Fred || 02/14/2013 00:00 || Comments || Link || E-Mail|| [303 views] Top|| File under: Govt of Syria
Syrian foreign ministry welcomes dialogue on Syrian soil
[Xinhua] Syrian foreign ministry stressed Wednesday that Damascus' gates are open for the dialogue with the opposition inside Syria and those in exile so long as it is based on the political program outlined by President Bashar al-Assad and held on Syrian soil.

The ministry said in a statement it welcomes Russia's invitation to Syrian Foreign Minister Walid al-Moallem to visit Moscow for talks with his counterpart Sergey Lavrov, who will also meet the head of the Syrian opposition coalition in exile, Moaz al- Khatib.

The ministry indicated that al-Moallem's visit has nothing to do with al-Khatib's, and stressed that "Damascus' gates are open for dialogue on a Syrian land and under the roof of the homeland."

The statement came apparently to brush aside media reports that Moscow may be orchestrating a meeting between al-Moallem and al- Khatib.

Syria has repeatedly stressed its readiness for dialogue, but stipulated the dialogue to take place on Syrian land without preconditions.

Al-Khatib, for his side, declared his readiness for negotiations with government representatives and said the dialogue should lead to the departure of Assad.

Posted by: Fred || 02/14/2013 00:00 || Comments || Link || E-Mail|| [303 views] Top|| File under: Govt of Syria
Kerry Says U.S. Working to Convince Assad to Go
[An Nahar] Washington aims to change Syrian
Hereditary President-for-Life Bashir Pencilneck al-Assad's


Scourge of Qusayr...


belief that he can hang onto power and accept "the inevitability" of his departure, Secretary of State John F. I was in Vietnam, you know Kerry


Former Mekong River U-boat commander, former Senator-for-Life from Massachussetts, current Secretary of State...


said Tuesday.

"We need to address the question of President Assad's calculation currently," Kerry told

news hound

s. "I believe there are additional things that can be done to change his current perception."
"What're y'gonna do?"
"Send him a letter."
"What kinda letter?"
"A strong letter."
The new top U.S. diplomat said he would not go into specifics in public, but has a "good sense" of possible proposals.


Speaking after talks with Jordanian Foreign Minister Nasser Judeh, Kerry said he was convinced there was a certain "inevitability" given the current state of the conflict.

"Now, that hasn't sunk into him yet, obviously," Kerry added.

Although the top U.S. diplomat has yet to outline the contours of his first foreign trip, he said one of his purposes was to "try to see what can be done with respect to that calculation and how we might be able to affect it."

The United States is working for a negotiated solution to the 23-month conflict in which some 70,000 people are said to have died, Kerry said.

The aim was to avoid "the implosion of the state, because that's dangerous for everybody, and it proposes the possibility of the worst kinds of outcomes."
Posted by: Fred || 02/14/2013 00:00 || Comments || Link || E-Mail|| [457 views] Top|| File under: Govt of Syria
Iran Says Agreed with IAEA on 'Some Points' in Tehran Talks
[An Nahar] Iran agreed on "some points" in talks with experts from the U.N. atomic watchdog in Tehran on Wednesday, its lead negotiator at the meeting said, quoted by local media.
"Nice outside today, ain't it?"
"Yes, it is."
"Almost lunch time, too."
"Not too long."
"Should we send out to Pasquale's?"
"Costs too much. Remember, we got sanctions."
"Some differences were resolved and agreement on some issues in the modality was reached," Ali Asghar Soltanieh, Iran's envoy to the

ineffective International Atomic Energy Agency

(IAEA), was quoted as saying by ISNA news agency.

"New proposals," Soltanieh said, had been put forward at the talks but they would be discussed at "future meetings".

He did not say if a date had been agreed for the resumption of talks with the IAEA, whose chief inspector Herman Nackaerts was leading its delegation to Tehran.

Nackaerts had hoped that in the meeting, the third of its kind in the past three months, he would "finalize the structured approach document" which would "facilitate the resolution of the outstanding issues related to the possible military dimension of Iran's nuclear program."

Posted by: Fred || 02/14/2013 00:00 || Comments || Link || E-Mail|| [317 views] Top|| File under: Govt of Iran
Ahrar al-Sham Jihadists Emerge from Shadows in North Syria
[An Nahar] Jihadist group Ahrar al-Sham is emerging from the shadows of the larger rebel outfit al-Nusra Front as a key player in northern Syria, playing up its nationalist roots and more moderate form of Islam.

Fighters from the group, whose name means in Arabic the "Free Men of Syria", are mainly to be found on the battlefields in the northern provinces of Idlib, Aleppo and central Hama alongside some 30 other jihadist organizations.

For a long time it was eclipsed by the hardline al-Nusra Front which has

grabbed credit

for the majority of deadly

suicide kaboom

s in Syria's nearly two-year conflict and is blacklisted by Washington as a terror outfit.

But in recent months Ahrar al-Sham has begun unleashing its fighters across the battlefronts, especially in Idlib where they played a leading role in advances around the city of Jisr al-Shughur, an Agence

La Belle France

Presse

news hound

said.

Its fighters are also on the frontlines of the battles around the city of Idlib and further south in Maarat al-Numan.

Their victories have been trumpeted on the Internet and, rebel sources say, have been accomplished thanks to financial backing from Gulf Arab countries.

At the end of December, Ahrar al-Sham announced the creation of an Islamic front grouping a dozen of other organizations including Ansar al-Sham, Liwa al-Haq and Jamaat al-Taliaa.

On January 31 several other groups announced on a statement posted on the Internet that they had joined forces with Ahrar al-Sham to form a broader coalition dubbed "Harakat Ahrar al-Sham al-Islamiyya" (The Islamic Movement of Ahrar al-Sham).

Although some Arab jihadists fight amongst their ranks, most of Ahrar al-Sham's fighters are Syrian nationals while the group's founders, according to a source close to it, were former political prisoners released in an amnesty.

"The founders of the movement are all former political prisoners who were placed in durance vile
Maw! They're comin' to get me, Maw!
in the infamous Sednaya prison near Damascus


...Capital of the last remaining Baathist regime in the world...


," the source said.

"For years they lived and suffered together in jail (but) were set free as part of an amnesty ordered by the regime in May 2011."

The group appears to be well-structured although the names of their commanders are not in the public domain. However,


if you can't say something nice about a person some juicy gossip will go well...


a fighter known as Abu Anas is the leader for battlegrounds in northern Syria.

One of Ahrar al-Sham's strengths is that it has deep roots in northern rebel-held territory, where unlike the shadowy al-Nusra Front, its men enjoy grassroots support because some are from the villages and cities of the region.

The group's approach to Islam is less rigid that the position of al-Nusra Front -- which Washington says has links to Al-Qaeda in Iraq -- with group leaders insisting they oppose "fanaticism."

Ahrar al-Sham supports the creation of an Islamic state in Syria but one that is based on sharia, Islamic law, that would guarantee the rights of minorities including Christians.

"Their rhetoric is loaded with Islamic references but... deep down their goal is to restore the

illusory sovereignty

of the Syrian people and do away with dictatorship," said Jean-Pierre Filiu, an expert on jihadist movements.

On the ground Ahrar al-Sham fight sometimes alongside the mainstream rebel Free Syrian Army and al-Nusra, joining in attacks on regime military targets -- but apparently refrain from taking part in

suicide kaboom

s.

Like other jihadists their fighters wear black turbans and their beards long, and fly a white flag with an eagle soaring over the name of the group on their checkpoints.

Posted by: Fred || 02/14/2013 00:00 || Comments || Link || E-Mail|| [325 views] Top|| File under:
Who's in the News
36
[untagged]
8
Govt of Syria
7
Govt of Pakistan
4
Arab Spring
2
TTP
2
Govt of Iran
1
al-Nusra
1
al-Qaeda in North Africa
1
al-Qaeda in Arabia
1
Hezbollah
1
Commies
Bookmark
E-Mail Me
The Classics
The O Club
Rantburg Store
The Bloids
The Never-ending Story
Thugburg
Gulf War I
The Way We Were
Bio
Merry-Go-Blog
Hair Through the Ages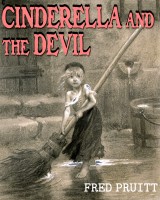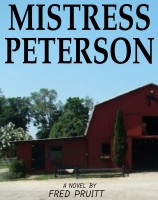 On Sale now!


A multi-volume chronology and reference guide set detailing three years of the Mexican Drug War between 2010 and 2012.

Rantburg.com and borderlandbeat.com correspondent and author Chris Covert presents his first non-fiction work detailing the drug and gang related violence in Mexico.

Chris gives us Mexican press dispatches of drug and gang war violence over three years, presented in a multi volume set intended to chronicle the death, violence and mayhem which has dominated Mexico for six years.
Click here for more information


Meet the Mods
In no particular order...


Steve White
Seafarious
Pappy
lotp
Scooter McGruder
john frum
tu3031
badanov
sherry
ryuge
GolfBravoUSMC
Bright Pebbles
trailing wife
Gloria
Fred
Besoeker
Glenmore
Frank G
3dc
Skidmark
Alaska Paul



Better than the average link...



Rantburg was assembled from recycled algorithms in the United States of America. No trees were destroyed in the production of this weblog. We did hurt some, though. Sorry.
3.235.29.190