Africa Horn
Iran denies shipping arms to Islamist militants in Somalia
[Shabelle] Iran has denied allegations that it has been supplying Islamist

forces of Evil

in Somalia with weapons, describing the charges as "absurd fabrications," according to a letter obtained by

Rooters

on Thursday.

As the United States pushes for an end to the U.N. arms embargo on Somalia, U.N. monitors following Somalia sanctions are warning that Islamist

forces of Evil

in the Horn of Africa nation are receiving weapons from distribution networks linked to Yemen and Iran, diplomats told

Rooters

.

According to the latest findings by the U.N. Security Council's monitoring group, which tracks compliance with U.N. sanctions on Somalia and Eritrea


...is run by the People's Front for Democracy and Justice (PFDJ), with about the amounts of democracy and justice you'd expect from a party with that name. National elections have been periodically scheduled and cancelled; none have ever been held in the country. The president, Isaias Afewerki, has been in office since independence in 1993 and will probably die there of old age. ...


, most illicit arms are coming into northern Somalia -- that is, the autonomous Puntland


...a region in northeastern Somalia, centered on Garowe in the Nugaal province. Its leaders declared the territory an autonomous state in 1998. Puntland and the equally autonomous Somaliland seem to have avoided the clan rivalries and warlordism that have typified the rest of Somalia, which puts both places high on the list for Islamic subversion...


and Somaliland regions -- after which they are moved farther south into strongholds of Islamist al-Shabaab



... Somalia's version of the Taliban, functioning as an arm of al-Qaeda...




hard boy

s.

"The allegations of arm transfers from Iran to Somalia are absurd fabrications and have no basis or validity," Iran's U.N. mission wrote to the U.N. Security Council in a letter obtained by

Rooters

. "Thus it is categorically rejected by the Government of the Islamic Theocratic Republic of Iran."

"It is unfortunate that the Monitoring Group has, in an obvious irresponsible manner, put such unfounded allegations and strange fabrications in its report, without first bothering itself to communicate them to my Government," Iran's U.N. Ambassador Mohammad Khazaee wrote to the council.

"It is further regrettable that the content of the report is leaked to the media for propaganda purposes," he wrote. "This malicious campaign, which is done in the name of the United Nations


...boodling on the grand scale...


, endangers the credibility of the Security Council along with that of the United Nations."

SOMALI NETWORKS

The monitoring team's concerns about Iranian and Yemeni links to arms supplies for al-Shabaab

forces of Evil

come as Yemen is asking Tehran to stop backing

gang

s on Yemeni soil. Last month the Yemeni

coasties

and the U.S. Navy seized a consignment of missiles and rockets the

Sanaa regime

says were sent by Iran.

According to the monitoring group, the supply chains in Yemen that provide al-Shabaab with arms are largely Somali networks, council diplomats said on condition of anonymity.

Yemen is just across the Gulf of Aden from Somalia's northern coast, making it easy to move all kinds of goods -- legal and illegal -- from the Middle East into Somaliland and Puntland.

Iran's U.N. mission also wrote to the council regarding the allegations about the ship containing arms bound for Yemen. It denied responsibility for those weapons.

"It has been further claimed that the items seized on board ... the ship were produced in Iran," Khazaee wrote in a separate letter to the council. "Even if some of these items were made in Iran, this does not provide any evidence that Iran was involved in the shipment of arms to Yemen."

U.N. Secretary-General
the ephemeral Ban Ki-moon


... of whom it can be said to his credit that he is not Kofi Annan...


has said the 15-nation council should consider lifting the arms embargo to help rebuild Somalia's security forces and consolidate military gains against the al Qaeda-linked al-Shabaab

hard boy

s.

It is a position that has the strong backing of the United States, which is pushing for an end to the 21-year-old U.N. arms embargo. The Security Council imposed it in 1992 to cut the flow of arms to feuding warlords, who a year earlier had ousted dictator Mohamed Siad Barre and plunged Somalia into civil war.



La Belle France

and

Britannia

oppose lifting the arms embargo for the government, U.N. diplomats say, and would prefer a more gradual easing of the restrictions on arms sales to Somalia's government.

Posted by: Fred || 02/15/2013 00:00 || Comments || Link || E-Mail|| [680 views] Top|| File under: Govt of Iran
Africa North
More on Secret AQIM document find in Mali
It is always surprising that AQ is so OCD about bureaucracy, keeping minutes, keeping everything on computers, and the use of many aliases by the leadership. Somehow one would think they would be more free-wheeling; ad hoc, basically anarchists.


A secret document revealing how al-Qaeda in north Africa planned to seize "command" of the jihadist struggle in the Sahara has been found by The Daily Telegraph in Timbuktu. Telegraph Chief Foreign Correspondent David Blair reports.

Al-Qaeda leaders might live as outlaws in the depths of the Sahara, but they remain sticklers for bureaucratic protocol. When the "prince" gathers his Council, a detailed note is taken and the meeting carefully numbered.

We know this because the record of the 33rd meeting of the leadership of al-Qaeda in the Islamic Maghreb (AQIM) was found by the Daily Telegraph in Timbuktu. It shows that the group took a decision with profound consequences.
At that moment, 18 March 2012, guerrillas from the Tuareg minority and Ansar al-Dine, a jihadist group, were on the verge of capturing northern Mali. They had just taken a string of Saharan towns near the border with Algeria.

The document shows that Abu Musab Abdul Wadoud, the "prince" of AQIM, chaired a gathering of senior commanders with the apparent aim of ensuring that his movement would gain most from the seizure of this territory.
Abu Musab Abdul Wadoud has a Facebook presence and he has been sentenced to death in absentia.
This 42-year-old Algerian is one of his country's most wanted men and a veteran jihadist. Before helping to found AQIM in 2006, he spent more than a decade as an Islamist foot soldier in Algeria's brutal civil war.

Wadoud outlined a "proposal and a vision for the future issued by one of our notables and member of the Consultation Council Ahmed Jebri". Wadoud is recorded as saying: "We have looked carefully into it and have found it interesting and satisfactory for this period of time, therefore we thought we would present it for you to discuss and give it careful consideration."
Jebri's idea was to praise Ansar al-Dine for their "victories during the latest encounters which have been carried out by our Muslim heroes on this grand desert".

He added: "This heroism thrilled and reassured us following what we had thought to be an unknown fate because of the lack of complete gathering of information."

But there was a sting in the tail. AQIM wanted a share of Ansar al-Dine's impending capture of northern Mali. In fact, it wanted to take over completely. "We had to think of the necessity to draw a plan to command and control the jihad activities there at this critical moment and target all efforts to achieve the required goals".

Jebri's plan was contained in a letter to Ansar al-Dine, which is quoted in the document. In this missive, the AQIM commander is implicitly critical of the other jihadist group, complaining that "we would have hoped that we had enough information about Ansar al-Dine". But this was sadly lacking and "we must open our eyes to all the potential threats and perils in order to avoid them and be fully equipped to face them in case they happen".
AQIM's solution - which was to take command - reaped a handsome reward. In the next two weeks, Timbuktu, Gao and Kidal - the three main cities of northern Mali - all fell into the hands of Ansar al-Dine and Tuareg insurgents.

In accordance with the plan in the document, AQIM then pushed them aside and won de facto control over 300,000 square miles of Mali, complete with arms dumps, airports and ready-made training facilities.

Al-Qaeda has always sought to hijack the success of other extremists. In Afghanistan in the 1990s, the Taliban did the hard work of capturing territory; al-Qaeda moved in behind and turned the country into its training and recruitment hub. The document shows that AQIM was following the same modus operandi in Mali.

The opening page of this record was found outside a building on the northern edge of Timbuktu that AQIM had used as a training centre. Recruits from across the Muslim world would gather in the old headquarters of the Gendarmerie Nationale, a paramilitary unit. Here, they were drilled and indoctrinated until last month, when French bombs destroyed the sand-coloured building.

Posted by: JohnQC || 02/15/2013 09:48 || Comments || Link || E-Mail|| [350 views] Top|| File under:
In Timbuktu, Al-Qaeda Left Behind A Manifesto
[Ynet] In their hurry to flee last month, al-

Qaeda gunnies

left behind a crucial document: Tucked under a pile of papers and trash is a confidential letter, spelling out the terror network's strategy for conquering northern Mali and reflecting internal discord over how to rule the region.

The document indicates that al-Qaeda predicted the military intervention that would dislodge it in January and recognized its own vulnerability. The letter also shows a sharp division within al-Qaeda's Africa chapter over how quickly and how strictly to apply Islamic law.
Posted by: trailing wife || 02/15/2013 00:00 || Comments || Link || E-Mail|| [373 views] Top|| File under: al-Qaeda in North Africa
Opposition forces call for mass demo at Qubba Palace on Friday
[Egypt Independent] Thirty-eight political groups have called for a mass demonstration against President Mohamed Morsy in front of his new offices in Qubba Palace on Friday.

Participating groups include the Alliance of Revolutionary Forces, the Free Front for Peaceful Change, the Dostour Party, the Second Egyptian Revolution of Anger Movement, the Maspero Youth Union and the Revolutionary Youth Union.

In a statement issued on Thursday, the movements said four marches would head to the Qubba Palace, where Morsy has been working to avoid unrest in front of the Ettehadiya Presidential Palace. The marches would start from Sheikh Keshk Mosque in the Hada'eq al-Qubba district, Nour Mosque in Abbasseya, Al-Matarawy Mosque in Matareyya and Al-Alf Maskan Square in Gesr al-Suez.

The statement said the mass protest, called "Checkmate," is a response to Morsy's failure to react to weeks of continuous protests across the country, in which hundreds were killed, injured, detained, beaten and tortured. Morsy relied on the brutality of the security forces to suppress the people's angers instead of responding to their demands, the statement claimed.

Revolutionary Youth Union spokesperson Tamer al-Qady said the protest would follow Morsy to his new location, but that the demonstrations would be peaceful.

Karim al-Saqqa, youth secretary of the National Salvation Front, said the front is not taking part in the demonstration. He said the NSF would take part in other actions instead, such as spreading awareness in underserved areas about the problems with the Brotherhood government.

Jama'a al-Islamiya is organizing a counter mass demonstration of Islamist forces on Friday in front of Cairo University to renounce violence.

At least 58 have been killed across the nation since violent clashes between security forces and protesters broke out during demonstrations marking the anniversary of the 25 January revolution.

Posted by: Fred || 02/15/2013 00:00 || Comments || Link || E-Mail|| [371 views] Top|| File under: Arab Spring
Ennahda vows unity as Tunisia impasse lingers
[MAGHAREBIA] Tunisia's ruling Islamist party and three of its allies on Wednesday (February 13th) reiterated their support for a cabinet composed of politicians.

Ennahda, the Congress for the Republic (CPR), Wafa Movement and the Liberty and Dignity bloc issued a joint statement rejecting Prime Minister Hamadi Jebali's proposal for a non-partisan cabinet of technocrats.

"The current stage requires a coalition government open onto parties and independent figures with a large parliamentary, political and popular support," TAP quoted the joint declaration as saying.

The stance directly contradicts a proposal by Prime Minister Hamadi Jebali, himself a member of Ennahda. Jebali has threatened to resign if his proposal for a technocrat government is rejected. He originally floated the idea to end the political crisis following the assassination of leftist leader Chokri Belaid.

In view of the growing tensions and disputes within Ennahda, observers believe that the unity of the Islamist party, which withstood shocks under Bourguiba and Ben Ali, is now at risk.

Samir Bettaib, spokesperson for al-Massar Social Democratic Party, said that the dispute between the hard-line wing in Ennahda, represented by Ghannouchi, and the moderate wing led by Jebali and Interior Minister Ali Larayedh, was currently witnessing a truce.

He claimed that this was due to Ghannouchi's interference in the government's work and his obstruction of its activities; something that caused disputes between him and Prime Minister Jebali.

Despite the conflict, Ennahda leaders have vowed to maintain party unity.


"We may be wrong, we may even be criminally stupid but, by Allah! we are unified!" Also, something about shoulder to shoulder forward into the glorious future we go...

"There are always differences and different viewpoints in any democratic movement," Jebali said. "This is what is happening right now in our movement."

For his part, party leader Rachid Ghannouchi said divisions were unlikely in the movement. "God willing, there won't be any splits in Ennahda," he said.

"Ennahda is committed to its institutions and is firm about its unity. However, there is a flow of opinions within it; all opinions are expressed freely and, therefore, I don't believe that Ennahda's unity is threatened," Ghannouchi added.

Internal conflicts have begun to appear within Ennahda since it came to power, according to Riadh Sidaoui, director of the Arab Centre for Research and Policy Analysis.

The most prominent of these conflicts are those between Ennahda leaders in Tunisia and their colleagues overseas, and the provincial conflicts between Ennahda members in southern and inland areas and leaders in coastal areas, the analyst said.

He added that the other conflict that is threatening Ennahda was the division between leaders who lived in Tunisia under Ben Ali's regime and those who lived in exile.

Posted by: Fred || 02/15/2013 00:00 || Comments || Link || E-Mail|| [360 views] Top|| File under: Arab Spring
Tunisia PM to Announce New Cabinet Line-Up Saturday, or Quit
[An Nahar] Embattled Tunisian Prime Minister Hamadi Jebali said on Thursday he will announce a new government line-up on Saturday, and warned that he will quit if it is rejected.

Jebali has been pushing to form a government of technocrats in defiance of his Islamist Ennahda party since the murder last week of vocal government critic and leftist figure Chokri Belaid plunged the country into political crisis.

"I want to go through with this initiative," Jebali told reporters on the sidelines of consultations with party leaders.

"Tomorrow morning (Friday) I will meet all the parties who have, or have not, accepted this initiative.

"On Saturday I will announce the new government line-up and if it is rejected I will submit my resignation to the president," he added.

Ennahda has rejected a new government made up exclusively of technocrats and called for a pro-Islamist rally on Saturday to back its legitimacy.

The Islamists have joined ranks with the center-left Congress for the Republic Party of President Moncef Marzouki, and two other parties, in proposing that the new cabinet comprise both politicians and independents.

But Jebali on Thursday insisted that the criteria for being in the new cabinet must include non-partisanship as well as a firm engagement by future ministers not to run in the next elections.

Posted by: Fred || 02/15/2013 00:00 || Comments || Link || E-Mail|| [392 views] Top|| File under: Arab Spring
JFK Hails 'Successful' French Intervention in Mali
[An Nahar] U.S. Secretary of State John Kerry Thursday praised the "successful" intervention by France to root out Islamic rebels in northern Mali, and urged Malian leaders to organize elections.

Speaking ahead of talks with U.N. chief Ban Ki-moon, Kerry said Mali would be among issues discussed during their first meeting at the State Department.

"We urge the government to continue the political transition process towards elections and to step up negotiations with the non-extremist groups in the north," Kerry said.

Mali's army is struggling to restore security after a French-led military intervention helped it push out al-Qaida-linked rebels who had seized the country's north last year and brought in strict Sharia Islamic law.

Posted by: Fred || 02/15/2013 00:00 || Comments || Link || E-Mail|| [398 views] Top|| File under: al-Qaeda in North Africa
'Fundamentalist Island' Harbors Mali Rebels, Locals Say
[An Nahar] Boncana Amadou, the 93-year-old chief of the village of Kadji in northern Mali, points a worn finger toward the Niger river and a strip of land down the middle that locals call "Fundamentalist Island".

"Do you see that there?" Amadou says. "Those are Malian fundamentalists living there, and they've been sheltering Islamists from MUJAO."

MUJAO is the Movement for Oneness and Jihad in West Africa, one of three armed Islamist groups that seized Mali's vast desert north for 10 months before a French-led military campaign launched on January 11 forced them from the towns under their control.

MUJAO's stronghold was Gao, the largest city in northern Mali, which the fighters from the al-Qaeda offshoot have continued attacking with

suicide kaboom

s and a street battle in recent days.

Kadji sits some 10 kilometers (six miles) south of Gao.

A village of around 6,000 people, it is divided between the high river bank and an island below, straddling a strand of the Niger with no bridge between the two parts.

Locals say the island is inhabited by several hundred members of an Islamic fundamentalist movement called Ansar Sunna (Faithful to God's Word).

"That part of my village has escaped my control," says Amadou, sitting in front of a mud hut.

Ansar Sunna was founded more than 25 years ago and preaches a "radical Islam", says Mamadou Adama, deputy mayor of the district that includes Kadji and 12 other villages.

"Today it has spread all around this region," Adama says.

Ansar Sunna requires women to wear full veils -- a practice uncommon among Mali's 90-percent

Mohammedan

population -- separates men and women during the daytime, has only Koranic schools, forbids smoking and denies public health workers access to the island to vaccinate children, locals say.

Bossou, a cousin of the village chief who has visited the island, says men with guns guard the entrance to the collection of mud huts where its residents live.

There is also a combat training camp on the east side of the island, he says.

"Most of the (MUJAO) recruits in this region come from the island. There are Nigeriens, Ivorians, Nigerians, Senegal


... a nation of about 14 million on the west coast of Africa bordering Mauretania to the north, Mali to the east, and a pair of Guineas to the south, one of them Bissau. It is 90 percent Mohammedan and has more than 80 political parties. Its primary purpose seems to be absorbing refugees...


ese and Malians there," says Ibrahim Toure, another district official.

He and other witnesses say MUJAO fighters are hiding out in Kadji.

"A boat took them all to the island... with 13 cases of ammunition," he says.

"That island is where Islamist fighters departed from to go attack the

cop shoppe

in Gao" on Sunday, he adds -- a street battle that lasted several hours and killed at least three civilians, according to hospital sources.

Three Islamists were killed in the fighting and three Malian soldiers lightly

maimed

, the defense ministry says.

The Malian army came to Kadji two weeks ago but took no action against the training camp on the island, according to the village council.

Mali's army, which is under-equipped and deeply divided, suffered a string of humiliating defeats by the rebels before

La Belle France

stepped in.

Ousman Cisse, a teacher from Kadji who now lives in Gao, says he fears

Salafist tough guys

will keep staging attacks up and down the Niger, which cuts a large arc through northern Mali, unless their base on the island is eliminated.

"They're going to use it as their launch pad for all their operations. From that island, by boat, you can go more than 200 kilometers throughout the region," he says.

"They're capable of anything," says Oumar, a nurse's aide in Gao, who asks that his last name not be used. "That Fundamentalist Island needs to be destroyed as soon as possible."

Posted by: Fred || 02/15/2013 00:00 || Comments || Link || E-Mail|| [385 views] Top|| File under: al-Qaeda in North Africa
Armed Forces apologize for 'accidentally' killing 13-year-old boy
[Egypt Independent] Ahmed Mohamed Ali, a spokesperson for the Armed Forces, apologized publically for the "accidental" fatal shooting of 13-year-old street vendor Omar Salah on 3 February.

The teen was killed near the US Embassy in Cairo after being shot by security forces during clashes sparked by the second anniversary of the 25 January revolution.

Ali claimed that the soldier fired his weapon by mistake during a routine inspection.

Ali added the soldier who shot him is being investigated and alleged that the boy's family has waived their right to seek justice through the courts.
Posted by: Fred || 02/15/2013 00:00 || Comments || Link || E-Mail|| [442 views] Top|| File under: Arab Spring
Mauritania strengthens security partnerships
[MAGHAREBIA] Mauritania and Senegal agreed to co-ordinate efforts against terrorism and transnational organised crime, AFP reported on Thursday (February 14th). Mauritanian Foreign Minister Hamady Ould Hamady and his Senegalese counterpart Mankeur Ndiaye announced the security strategy at the conclusion of a two-day meeting in Nouakchott.

In related news, security experts from Europe and the Maghreb region gathered in Nouakchott on Tuesday, for a conference on Mauritania's fight against terrorism.

"Mauritania, which has suffered directly as a result of terrorism, has drawn the attention of its brother nations and friends to the danger posed by this phenomenon and the need to fight it using all available means," Defence Minister Ahmedou Ould Idey Ould said at the event, organised by the Mauritanian Institute for Strategic Studies.
Posted by: Fred || 02/15/2013 00:00 || Comments || Link || E-Mail|| [394 views] Top|| File under:
Arabia
28 Egyptians detained in terrorism cases in Saudi Arabia, says ambassador
[Egypt Independent] One thousand Egyptians in Soddy Arabia


...a kingdom taking up the bulk of the Arabian peninsula. Its primary economic activity involves exporting oil and soaking Islamic rubes on the annual hajj pilgrimage. The country supports a large number of princes in whatcha might call princely splendor. When the oil runs out the rest of the world is going to kick sand in their national face...


have been implicated in terrorist cases, with 28 currently locked away
Book 'im, Mahmoud!
pending investigations, and the rest already indicted, said Saudi Ambassador to Cairo Ahmed al-Qattan on Thursday.

"They might be extradited to Egypt to serve their sentences here," he said, adding that Saudi laws are applied to everyone without exception, whether citizens or foreign nationals.

Qattan claimed that the 2 million-strong Egyptian community in Saudi Arabia is the "most disciplined" among foreign communities there, and that they seldom violate the law.

"The number of Egyptians in Saudi Arabia exceeds 2 million people, and the number of Egyptians in Saudi prisons does not exceed 1,000 people," he said on Wednesday.

Qattan's statements came during his meeting with Pope Tawadros II to congratulate him on his ordination.

Posted by: Fred || 02/15/2013 00:00 || Comments || Link || E-Mail|| [381 views] Top|| File under: al-Qaeda
Gulf Monarchies Reject 'Provocative' Iran Talks Idea
[An Nahar] The Gulf monarchies on Thursday rejected as a provocation an Iranian proposal to include the Syria crisis and the situation in Bahrain on the agenda of upcoming talks on Tehran's nuclear program.

The head of the Gulf Cooperation Council (GCC), Abdellatif Zayani, announced the "total rejection" of the Iranian proposition, calling it "a provocation" and "interference in the internal affairs of Arab states."

He was reacting to comments by Iran's deputy minister for Asian affairs, Abbas Araghchi, who was cited by the Mehr news agency on Tuesday as saying Tehran had "proposed that the crises in Syria and Bahrain be the subject of talks with the Western powers in Kazakhstan."

It was a way of "mixing up the cards", which reflected "Iran's procrastination and lack of seriousness in reaching a settlement that puts an end to regional and international concerns over its nuclear program," Zayani said in a statement.

Iran's charge d'affaires was summoned on Thursday by Bahrain's foreign ministry, where he was handed a note of protest, the official BNA news agency reported.

The Iranian proposal was "an interference in Bahrain's internal affairs and a violation of

illusory sovereignty

," which "stirs regional tensions and instability," the agency added.

The comments by the Gulf states come less than two weeks before Iran and the so-called P5+1 --

Britannia

, China,

La Belle France

, Russia, the United States and Germany -- are due to resume discussions in Kazakhstan, eight months after they were suspended.

The talks aim to address a key Western concern about Iran's capacity to enrich uranium to fissile purities of 20 percent, a process that can be used for peaceful atomic purposes as well as for making the core of a nuclear bomb.

Relations between Iran and the GCC have plunged to a new low, with Tehran suspected of supporting Shiite opposition protests in Bahrain against the Sunni monarchy.

The Islamic Theocratic Republic is also a staunch ally of Syria's
Hereditary President-for-Life Bashir Pencilneck al-Assad


Despoiler of Deraa...


, while the Gulf monarchies are key backers of the rebels in the conflict that has raged for almost two years and cost tens of thousands of lives.

Posted by: Fred || 02/15/2013 00:00 || Comments || Link || E-Mail|| [370 views] Top|| File under: Govt of Iran
France wants to sanction Iran over Yemen arm smuggling
[Yemen Post] Amid further reports in the press establishing Iran's guilt over the alleged smuggling into Yemen of a cargo of weapons,

La Belle France

expressed "its concerns," and desire to pursue the matter right through the UN Sanctions Committee.

On January 28th, Sana'a confirmed in an official statement the seizure of the ship, saying it had found in the cargo hull -- surface to air missiles, C4 military-grade explosives, 122-millimeter shells, rocket-propelled grenades and bomb-making equipment, including electronic circuits, remote triggers and other hand-held explosives --

It was soon established the surface-to-air missiles were Iranian-made Misagh-2, as for most of the weapons found on board of the ship.

While high ranking officials -- Foreign Minister Abu Bakr al-Qirbi and Yemen National Agency Chief, Ali Hassan al-Ahmadi -- affirmed Iran was to blame, calling on the UN Security Council to begin an inquiry ahead of possible sanctions, other intelligence sources announced the shipment of weapons had been meant for the Free Syrian Army and not the Houthis - Yemen Shiite rebel group based in the northern province of Sa'ada -

Moreover, the Jihan initial port of departure was in Ukraine, not Iran, making the link to Tehran somewhat of a stretch.

As tensions are running high with calls from Sana'a for Tehran to stay away and not meddle within its internal affairs, Iran Foreign Ministry fought back, refuting in block the accusation and warning such baseless and grave accusations would have negative repercussions on Yemen-Iran relations.

Several politicians remarked that similar accusations had been directed at Turkey some two months ago, when several containers hiding weapons were found by the Customs Authorities.

"I remember the government jumping to conclusions when Turkey was accused of facilitating the import of illegal weapons into Yemen ... And even though no forensic evidence other then conjectures were there to back such accusations, Turkey was put on the spot and its government had to intervened.

Iran is in the same position now, except for the fact that the UNSC seems to find its guilt politically agreeable and convenient," said a military official under cover of anonymity.

Posted by: Fred || 02/15/2013 00:00 || Comments || Link || E-Mail|| [368 views] Top|| File under: Govt of Iran
Caribbean-Latin America
Mexican media executive denies censorship agreement with government

For a map, click here

By Chris Covert
Rantburg.com

A Zacatecas state based newspaper executive denied Thursday that any agreement to "censor crime news" between him and the state government of Zacatecas had been signed, according to Mexican news accounts.

La Jornada news daily reported last Wednesday that Luis Enrique Mercado Sanchez had signed an agreement with Zacatecas governor Miguel Alonso Reyes that would reduce front page reporting of violent crime incidents in news media.

Another media executive, identified as owner of local Zacatecas radio stations Estereo Plata and La Super G, Juan Enriquez Rivera, has also signed the agreement, according to the report. Mercado Sanchez is CEO of two newspapers, Imagen and El Centinela, and a former federal deputy with Partido Accion Nacional (PAN).

The agreement dubbed Por Nuestra Image or For Our Image was characterized in the La Jornada article as an initiative intended stop prominent display of bloodshed on newspaper front pages or electronic media.

The next day, however, Mercado Sanchez told Animal Politico news that no agreement existed that would stop the publication of crime news or photographs on his publications.

According to the translation, Mercado Sanchez said, "The perception out there today is that Zacatecas is ruled by violence, and that's not true," adding, "We think that we as a newspaper (should) change that perception, and we therefore simply voluntarily announce that we will stop publishing sensationalist news on the front page."

"There is no agreement with the government of Zacatecas, nor signed any documents," said Mercado Sanchez, according to the translation.

A news account of the meeting of business executives which appeared on the website of NTR Zacatecas news daily last Monday, said that among the issues discussed was the image of Zacatecas as a violent state because of violent crime. The initiative called for media businesses to change how crime news is reported in Zacatecas state, so as to improve the public image of the state.

During that conference Mercado Sanchez told the panel that newspapers should refrain from displaying violent crime news on the front page and place the news in sections such as Police or Security "where it where belongs," he is quoted as saying. He also noted a drop in violent crime in the state in year over year statistics.

Governor Alonso Reyes was in attendance and publicly endorsed the initiative.

According to an APRO wire dispatch which appeared on the website of El Diario de Coahuila, Governor Alonso Reyes is promoting his own publicity program he calls Hablar bien de Zacatecas, or "Speak well of Zacatecas". Alonso Reyes denied in the report that Por Nuestra Imagen was a gag rule for the press.

The notion that crime news in Mexico would be censored has appeared in the news before. The Mexican federal security apparatus is bound by laws which require full detailing of raids and arrests. However, according to news accounts, Mexican federal officials announced last month that they would alter the way crime news would be presented, including a ban on the use of aliases and a ban on press accompanying counternarctoics raids.

Colima governor Mario Anguiano Moreno told the local press in his state last month that agreements had been made between his state and federal officials which would in effect censor the news by reporting only on incidents when deemed "necessary".

Whether such agreements exist are in question, and would run counter to the latest laws and requirements placed on the Mexican national Secretaria de Gobernacion (SEGOB) or Interior Ministry by the Chamber of Deputies, which require monthly publicly displayed reports on counternarcotics activities of the Mexican federal security services, including the Policia Federal, now operating as a sub agency of SEGOB, as well as Mexico's military.

It has been reported in the Mexican press that SEGOB has been obsessed with secrecy in its dealings with state officials, going so far in one official conference in Chihuahua last month as taking the cell phones of the governors and their staffs in attendance.

Chris Covert writes Mexican Drug War and national political news for Rantburg.com
Posted by: badanov || 02/15/2013 00:00 || Comments || Link || E-Mail|| [378 views] Top|| File under:
Europe
Italy's ex-spy chief sentenced to 10 years in jail over CIA case
More on imam Abu Omar here and here.
Italy's former military intelligence chief was sentenced to 10 years in jail on Tuesday, February 12 for his role in the kidnapping of an Egyptian Muslim cleric in an operation organized by the United States, Reuters said.

An American former CIA station chief was this month sentenced in absentia to seven years in jail after imam Abu Omar was snatched from a Milan street in 2003 and flown to Egypt for interrogation during the United States' "war on terror".

The Milan appeals court sentenced Niccolo Pollari, former head of the Sismi military intelligence agency, to 10 years in prison and his former deputy Marco Mancini to nine years. The court also awarded a provisional 1 million euros in damages to the imam, the Ansa news wire reported, as well as 500,000 euros to the imam's wife.

Nicola Madia, a lawyer for Pollari, said he was disturbed by the decision and that his client would appeal to Italy's highest court. Pollari will not have to go to jail until the appeals process has been exhausted.

Madia said Pollari had not been able to defend himself properly because successive Italian governments had declared the case to be covered by state secrecy laws.

The sentences are part of the fallout from a campaign waged by then U.S. president George W. Bush after the September 11, 2001, attacks on the United States.

Abu Omar alleges says he was tortured for seven months after being flown to Egypt in what was known as an "extraordinary rendition" operation. He was resident in Italy at the time of his abduction.
Posted by: tipper || 02/15/2013 11:13 || Comments || Link || E-Mail|| [400 views] Top|| File under:
Bulgaria puts Hezbollah on EU Foreign Minister's menu
Bulgarian Foreign Minister Nickolay Mladenov has put the conclusions of a probe related to a terrorist attack at a Bulgarian airport last summer on the agenda of the EU Foreign Affairs Council netw Monday (18 February). The probe points at the military wing of Hezbollah in Lebanon, an organisation which does not appear on the EU's list of terrorist organisations.


How hard will the Council have to spin this time to ignore the irrefutable?

EU ministers will listen to the presentation of the probe's conclusion by Mladenov over lunch, and "an animated discussion" is expected to follow, an EU diplomat said.

Bulgaria recently concluded the investigation into the terrorist attack that destroyed a bus at the airport of Burgas on 18 July, killing five Israeli tourists and the Bulgarian driver.
Posted by: tipper || 02/15/2013 08:12 || Comments || Link || E-Mail|| [357 views] Top|| File under:
Hamas says delegation ordered to leave Bulgaria
GAZA CITY (Ma'an) -- Bulgarian security forces on Friday raided the hotel rooms of a visiting Hamas delegation, ordering them to leave the country, a party statement said.
The visit was lauded by Hamas as a sign the party is being increasingly welcomed across Europe, while prompting clarifications from Bulgaria that the government had not invited the representatives.

The bloc said in a statement Friday that Bulgarian security ordered them to leave the country before the end of the five-day visit. They said Israeli pressure was behind the move, and noted that they entered the country officially.

The Hamas delegation left Bulgaria shortly after.

The PLO ambassador in Bulgaria told Ma'an he was informed by the Bulgarian foreign ministry that they "regret" the presence of the Hamas delegation and took a decision to ask them to leave.

Amb. Ahmed Madbouh said the foreign ministry denied it had raided the hotel, but rather had a "calm discussion" with the Hamas delegates.


Perhaps while ever so casually noting the contents of the assigned rooms...Potayto, potahto, donchaknow.
Posted by: tipper || 02/15/2013 07:58 || Comments || Link || E-Mail|| [369 views] Top|| File under:
Home Front: WoT
Brennan open to special court for drone strikes
The White House nominee to run the CIA said setting up a special court to oversee deadly drone strikes against American citizens is worth considering but raises difficult questions over how much authority it would have in decisions currently made by the president.

Expanding on his testimony a week ago, John Brennan said the White House and other agencies had discussed the idea, when coming up with the process to determine which al-Qaida targets go on a capture-or-kill lists for the CIA and the military.

"It would raise some novel, and potentially difficult, questions and furthermore would grant courts authority over decisions that have traditionally been exercised principally, if not exclusively, by the executive branch," Brennan said. "Nevertheless, given the stakes involved and the consequence of such determinations...all options are worth considering."

His new comments were included Friday in written answers to the Senate Intelligence Committee.

The panel is considering whether to approve Brennan's nomination for a full Senate vote.
Posted by: tipper || 02/15/2013 21:26 || Comments || Link || E-Mail|| [356 views] Top|| File under:
India-Pakistan
Well, that worked out well: 92% of Pakistanis now dislike America
After four years of Barack Obama's diplomatic 'leadership' and billions of dollars in attempted friendship aid, a new public opinion poll reveals that 92% of Pakistanis now disapprove of the United States.

The results could have been worse. Not much. But a little. Fully four Pakistanis out of 100 do approve of the United States, President Obama and his policies. They, however, seem to keep kind of quiet about their views in that rowdy land. That's the lowest favorable rating Pakistan's citizens have ever given their ostensible North American ally.

The new Gallup Poll, out this morning, reports that the recent high point of Pakistani approval of the United States came in the spring of 2011 when 27% approved. But then public opinion went south on North America.

Something to do with U.S. Air Force planes over Afghanistan one night confounding Pakistani radar into thinking its skies were perfectly empty when, in fact, a pack of stealth aircraft were advancing toward the city of Abbottabad carrying a Kevlar-coated posse of heavily-armed SEALs in night-vision goggles.

Their assignment was to land, blow open the gate, kill a few people if necessary and bring back the body of one, Osama bin Laden -- along with his computers, correspondence and anything else of interest. It was a mission any president would order.

All without notice to Pakistan officials, elected or otherwise.


Posted by: tipper || 02/15/2013 00:00 || Comments || Link || E-Mail|| [1092 views] Top|| File under:
MQM stages walkout from Sindh Assembly's in-camera session
[Dawn] Provincial

politician

s belonging to the Muttahida Qaumi Movement


...English: United National Movement, generally known as MQM, is the 3rd largest political party and the largest secular political party in Pakistain with particular strength in Sindh. From 1992 to 1999, the MQM was the target of the Pak Army's Operation Cleanup leaving thousands of urdu speaking civilians dead...


(MQM) staged a walk-out from an in-camera session of the Sindh Assembly on Thursday after media reports of withdrawal of criminal cases against members of the banned People's Amn Committee, DawnNews reported.

Sindh Inspector General Fayyaz Leghari and Additional IG Sindh gave an in-camera briefing over Bloody Karachi


...formerly the capital of Pakistain, now merely its most important port and financial center. It is among the largest cities in the world, with a population of 18 million, most of whom hate each other and many of whom are armed and dangerous...


's law and order situation.

MQM members staged a walkout midway through the session. The MQM

politician

s shouted slogans saying that annulment of cases against Islamic fascisti was not acceptable in any case.

The MQM convened an emergency meeting of it's joint Rabita (coordination) committee to discuss the party's further course of action.

Earlier, TV news channels had reported that the Sindh law ministry had issued instructions ordering the withdrawal of 34 cases against the members of the proscribed People's Amn Committee, including Uzair Baloch, Zafar Baloch and Habib Jan, which were registered after the Lyari


...one of the eighteen constituent towns of the city of Karachi. It is the smallest town by area in the city but also the most densely populated. Lyari has few schools, substandard hospitals, a poor water system, limited infrastructure, and broken roads. It is a stronghold of ruling Pakistan Peoples Party. Ubiquitous gang activity and a thriving narcotics industry make Lyari one of the most disturbed places in Karachi, which is really saying a lot....


operation in

Bloody Karachi

.

No cases withdrawn

Sindh Information Minister Sharjeel Inam Memon talking to media persons after the in-camera session of the Sindh Assembly said that no cases had been withdrawn. He said that another session of the Sindh Assembly would take place tomorrow (on Friday) during which the issue would be clarified.
Posted by: Fred || 02/15/2013 00:00 || Comments || Link || E-Mail|| [397 views] Top|| File under: Govt of Pakistan
Pakistani Taliban call meeting in response to APC peace offer
[Dawn] The Pak Taliban have called an 'important meeting' of its Shura (council) in response to the Awami National Party's All Parties Conference peace talks offer in Islamabad, a

front man

for the banned

cut-thoat

outfit said Thursday.

"We have convened an important meeting of the shura tomorrow and will respond by 1 pm Friday, what we are going to do next," a

front man

for the banned Tehrik-e-Taliban Pakistain (TTP) Ehsanullah Ehsan told Dawn.com speaking from some holy man's guesthouse an undisclosed location.

Ehsan said the

cut-thoat

group would hold its meeting at some holy man's guesthouse an undisclosed location along Pakistain-Afghanistan border.

More than 27 political parties and lawyer organizations participating in the APC had agreed to negotiate with those Talibs who were ready to accept the law and the Constitution of Pakistain.

However,


corruption finds a dozen alibis for its evil deeds...


the

cut-thoat

group vowed to continue terror attacks until a peace deal is reached.

"The attacks would continue until we go into a viable agreement...its not so that we should stop every thing before the achievement of our goals," he said.

"We shall be continuing with more such attacks until the peace deal is finalised. Military attacks and peace talks are continuing on both sides, the security forces have also not stopped attacking the Taliban despite offering an olive branch."

About the participation of the Jamaat-e-Ulema Islam (JUI-F) and Pakistain

Moslem

League -- Nawaz (PML-N) in the conference, Ehsan said: "The Jamaat-e-Islami
...The Islamic Society, founded in 1941 in Lahore by Maulana Sayyid Abul Ala Maududi, aka The Great Apostosizer. The Jamaat opposed the independence of Bangladesh but has operated an independent branch there since 1975. It maintains close ties with international Mohammedan groups such as the Moslem Brotherhood. the Taliban, and al-Qaeda. The Jamaat's objectives are the establishment of a pure Islamic state, governed by Sharia law. It is distinguished by its xenophobia, and its opposition to Westernization, capitalism, socialism, secularism, and liberalist social mores...
has not participated but we shall respond tomorrow after the meeting."
Posted by: Fred || 02/15/2013 00:00 || Comments || Link || E-Mail|| [373 views] Top|| File under: TTP
Zardari govt failed to improve Sindh's condition, says Nawaz
[Dawn] Pakistain

Mohammedan

League -- Nawaz (PML-N) chief
Nawaz Sharif


... served two non-consecutive terms as prime minister, heads the Pakistain Moslem League (Nawaz). Noted for his spectacular corruption, the 1998 Pak nuclear test, border war with India, and for being tossed by General Musharraf...


on Thursday attacked the government saying "
President Asif Ali Ten Percent Zardari


... husband of the late Benazir Bhutto, who has been singularly lacking in curiosity about who done her in ...


's administration" had failed to improve the province's condition in the past five years, DawnNews reported.

Speaking at a public meeting in Naudero, the PML-N chief criticised President Zardari in particular and the Pakistain People's Party (PPP) in general.

Sharif said those who had voted for the PPP had done so 'out of love', however, the province had failed to experience any change for the better.

He said unemployment was at its peak in Sindh, adding that if work had been done on educational institutions, the province's youth would have had degrees in their hands.

The PML-N chief said his party had worked to serve the people in the past, adding that if it was voted into power again, it would work tirelessly for the purpose of public welfare.

Sharif moreover pledged that if his party emerged victorious in the upcoming elections, it would connect Larkana and Naudero through a motorway.

He also criticised the government over the deteriorating law and order situation in Bloody Karachi


...formerly the capital of Pakistain, now merely its most important port and financial center. It is among the largest cities in the world, with a population of 18 million, most of whom hate each other and many of whom are armed and dangerous...


.

Posted by: Fred || 02/15/2013 00:00 || Comments || Link || E-Mail|| [421 views] Top|| File under: Govt of Pakistan
Appointment of KP governor challenged
[Dawn] The appointment of Khyber-Pakhtunkhwa


... formerly NWFP, still Terrorism Central...


Governor Engineer Shaukatullah was challenged before the Beautiful Downtown Peshawar


...capital of Khyber Pakhtunkhwa (formerly known as the North-West Frontier Province), administrative and economic hub for the Federally Administered Tribal Areas of Pakistan. Peshawar is situated near the eastern end of the Khyber Pass, convenient to the Pak-Afghan border. Peshawar has evolved into one of Pakistan's most ethnically and linguistically diverse cities, which means lots of gunfire.


High Court on Wednesday on the ground that he was not a registered voter and resident of the province Two identical writ petitions were filed separately by freelance journalist Shahid Orakzai and senior lawyer Gohar Rehman Khattak.

Both the petitions were filed on the same ground with the request to the high court to declare the impugned appointment of Engineer Shaukatullah by the President of Pakistain as unconstitutional and against the law.

The petitioners questioned whether a person could be appointed governor of a province when he was neither its resident nor a
registered voter there.

They stated that Engineer Shaukatullah was appointed governor of Khyber-Pakhtunkhwa, replacing Barrister Masood Kausar under Article 101 of the Constitution.

According to the petitioners, Article 101 (1) of the Constitution states that there shall be a governor for each province, who shall be appointed by the president on the advice of the prime minister.

They quoted Article 101 (2) of the Constitution which states: "A person shall not be appointed a governor unless he is qualified to be elected as a member of the National Assembly and is not less than thirty-five years of age and is a registered voter and resident of the province concerned."

They pointed out that Shaukatullah belonged to Bajaur tribal agency and he was also elected an MNA from the said area on NA-43 constituency in the 2008 general elections.

They added that he was having domicile of the said agency. They said that his impugned appointment was in clear violation of the Constitution of Pakistain. The petitioners also requested the court that as an interim relief the court might restrain Engineer Shaukatullah from performing his function as governor of the province.

The respondents in the petitions are: federation of Pakistain through secretary, ministry of law and the secretary Election Commission of Pakistain.
Posted by: Fred || 02/15/2013 00:00 || Comments || Link || E-Mail|| [421 views] Top|| File under: Govt of Pakistan
Syria-Lebanon-Iran
Killed Iranian official was Iran's Hezbollah attaché
Arab media has reported that dead Revolutionary Guard official used guise of false alias to coordinate Iran's activities in Lebanon, Syria; including funds, weapon transfers to Hezbollah and rehabilitating arsenal.

The London-based Arabic newspaper Asharq al-Awsat reported Friday that Hush Husam Nawis, also known as Hassan Shateri, a senior Revolutionary Guard official who was killed in Syria on Thursday, was in fact named Hassan Shateri, while Nawis served as his alias.

Shateri was a general in the Iranian Revolutionary Guard and headed the Iranian operation to rehabilitate the war-scarred country. He reportedly also served as Iranian President Mahmoud Ahmadinejad's personal emissary to Lebanon.

This article starring:
Hassan Shateri
Hush Husam Nawis
Posted by: || 02/15/2013 11:41 || Comments || Link || E-Mail|| [440 views] Top|| File under:
Iran Sought Nuclear Parts In China
[AFP] Iran tried to smuggle thousands of specialized magnets through China for its centrifuges, in an effort to speed its path to reaching nuclear weapons capability, according to a new US report.

The report, by a renowned American nuclear scientist, said the operation highlighted the importance of China as a transit point for Iran's nuclear program, and called for sanctions against any Chinese firms involved.

The Institute for Science and International Security (ISIS) report said an Iranian front company used a Chinese commercial website to try to acquire 100,000 ring-shaped magnets, which it is banned from importing under United Nations


...Parkinson's Law on an international scale...


sanctions, in late 2011.

Two magnets were needed for each of 50,000 first-generation centrifuges used to enrich uranium at Iran's nuclear plants, in a process that Western powers say is designed to build nuclear weapons, a charge Tehran denies.

The ISIS report by US scientist David Albright suggested that the operation meant that Iran was trying to "greatly expand" its number of first-generation centrifuges even as it builds more advanced machines.

"China needs to do more to show that it is a responsible member of the global economy," the report said.

"In particular, it should crack down on the efforts of Iranian smuggling networks."

The ISIS said it could not establish whether Iran found a Chinese supplier willing to provide the ring magnets.

The Washington Post, which first reported the ISIS report, quoted a European diplomat with access to intelligence as saying Iran was positioning itself to make swift progress on its nuclear program.

"Each step forward makes the situation potentially more dangerous," the unnamed diplomat was quoted as saying.

The White House would not comment explicitly on the ISIS report but said that it was aware of Iran's "aggressive" efforts to avert UN sanctions.

"The unprecedented international sanctions put in place against Iran are not only designed to crystallize the choice for the Iranian regime regarding its nuclear program, but also to deter and disrupt Iranian procurement of components to support its nuclear program," White House

front man

Josh Earnest said.

The report will raise new concerns about the extent of progress in Iran's nuclear program, despite international sanctions, which will be at the top of the agenda when President Barack Obama
B.O....
visits Israel next month.

Israeli Prime Minister Benjamin Netanyahu said Monday that Iran was now closer to crossing the "red line" after which it would be able to build a nuclear weapon but had not yet reached that stage.

It will also raise the stakes for the latest round of talks between world powers and Tehran, due to take place in two weeks.
Posted by: trailing wife || 02/15/2013 00:37 || Comments || Link || E-Mail|| [426 views] Top|| File under: Govt of Iran
US: No comment on Iran's nuclear item purchase attempt
[Ynet] The White House refused to comment on reported Iranian attempts to purchase items for its nuclear program in China.

The White House deputy spokesperson said that Iran is way behind on its nuclear program's schedule due to international sanctions which stopped the supply of critical components.


Oh dear, that is so unexpected. Our president's dictation to Prime Minister Netanyahu will have to be entirely reworded, now that the PM is looking even more correct than before.

Nah. Champ will just talk louder, point more, and say "now let me make this clear"...
Posted by: trailing wife || 02/15/2013 00:00 || Comments || Link || E-Mail|| [374 views] Top|| File under: Govt of Iran
US State Department: John Kerry will not meet Assad
[Ynet] The US State Department spokesperson said that reports that State Secretary John F. I was in Vietnam, you know Kerry
Senator-for-Life from Massachussetts, the Senate's current foreign policy expert, filling the vacated wingtips of Joe Biden...
intends to meet
Hereditary President-for-Life Bashir Pencilneck al-Assad


Terror of Aleppo ...


in Damascus


...Home to a staggering array of terrorist organizations...


are untrue.

The spokesperson called the rumors insane, adding that Kerry has no intentions of visiting Damascus until the Syrian people are on their way to a free and democratic state.


In other words, never. Credit where due, The Smartest Man in the Room made the right call on this one... at least until he changes his mind.
Posted by: trailing wife || 02/15/2013 00:00 || Comments || Link || E-Mail|| [413 views] Top|| File under:
Report: N. Korea Upgrading Iranian Rocket Launch Site
[Ynet] Some design features suggest
North Korea getting help from Iran to upgrade launch site, US research institute says

North Korea is upgrading one of its two major missile launch sites, apparently to handle much bigger rockets, and some design features suggest it is getting help from Iran, a US research institute said Thursday.

A successful satellite launch in December and a nuclear test on Tuesday, both in defiance of UN Security Council resolutions, have intensified concern that North Korea is moving toward its goal of building a bomb small enough to be fitted on an intercontinental missile.

An analysis written for 38 North, the website of the US-Korea Institute at Johns Hopkins School of Advanced International Studies, indicates that North Korea has made significant progress since October in constructing a new launch pad and other facilities at Tonghae, on the country's northeast coast.

The assessment is based on commercial satellite photos, the latest taken in January.

It says design features, including a flame trench covering that protects large rockets from the hot exhaust gases they emit on takeoff, is similar to one at a launch complex in Semnan, Iran, and hasn't been used by the North before.

The analysis also identifies activity at an older launch pad at Tonghae, last used for a long-range rocket in 2009, but says it's unclear if that indicates preparations for another launch there.

38 North estimates that construction at Tonghae's new launch pad could be completed by 2016.

It says tanks installed last fall in support buildings that would be used to store fuel propellant prior to a launch would be big enough for rockets three or four times larger than the Unha.

Analysts doubt the North has yet mastered how to miniaturize a nuclear device to mount on a long-range missile and attain its goal of being able to directly threaten the United States.

"This analysis is just another piece of the puzzle indicating North Korea's intention to field increasingly capable long-range missiles able to carry nuclear warheads," said Joel Wit, a former State Department official and editor of 38 North.

He said it hinted at "the cozy relationship between the North and Iran as both move forward with developing weapons of mass destruction."
Posted by: trailing wife || 02/15/2013 00:00 || Comments || Link || E-Mail|| [994 views] Top|| File under:
Mystery surrounds Iranian Guards commander's death
[FRANCE24] At a funeral service in the Iranian capital of Tehran on Thursday, footage broadcast on state TV showed mourners bearing the flag-draped coffin of a senior Iranian Revolutionary Guards' commander whose killing has underscored the involvement of the powerful Iranian force in the Syrian conflict.

Iranian media and official statements provided two different names of

the dear departed

man, highlighting the murky nature of the workings of the Revolutionary Guards Corps -- or Pasdaran, as it's commonly called.

The semiofficial Fars news agency identified the slain commander as Gen. Hassan Shateri and said he was in charge of reconstruction projects in southern

Leb

.

But an official statement issued by the Iranian embassy in

Leb

identified him as engineer Hussam Khoshnevis and denounced the "terrorist attack" that killed him. In

Leb

, the Hezbollah-owned Al Manar TV also identified him as Khoshnevis.

The discrepancy suggests that Shateri was probably undercover as a civilian official at the Iranian embassy in Beirut.

Official Iranian statements were vague about the circumstances of his death, with Fars reporting that Shateri was killed on Wednesday on the road linking Damascus
...The City of Jasmin is the oldest continuously-inhabited city in the world. It has not always been inhabited by the same set of fascisti...
with Beirut. The news agency blamed "mercenaries and supporters'' of Israel.

However a Syrian opposition commander told

Rooters

he was killed in an attack by rebel fighters near the Syrian town of Zabadani close to the Lebanese border.

There was little doubt however, that

the dear departed

was an important figure in the Iranian security establishment.

"This is a very senior Iranian official, several media reports indicate that he was responsible for the al Quds force in

Leb

," said FRANCE 24's Beirut correspondent Selim El Meddeb.

The al Quds force is an elite, special operations unit within the Revolutionary Guards.

High-ranking Iranian figures attending Thursday's service, included Foreign Minister Ali Akbar Salehi, Revolutionary Guards chief Gen. Mohammad Ali Jafari and al Quds head, Gen. Ghasem Soleimani.


This article starring:
Hassan Shateri
Hussam Khoshnevis
Posted by: Fred || 02/15/2013 00:00 || Comments || Link || E-Mail|| [410 views] Top|| File under: Govt of Iran
Who's in the News
33
[untagged]
6
Govt of Iran
5
Arab Spring
4
Govt of Pakistan
3
al-Qaeda in North Africa
2
TTP
2
al-Qaeda
2
Govt of Syria
2
al-Qaeda in Arabia
1
Thai Insurgency
1
Hamas
1
Jamaat-e-Islami
1
Commies
1
Lashkar e-Jhangvi
1
al-Shabaab
Bookmark
E-Mail Me
The Classics
The O Club
Rantburg Store
The Bloids
The Never-ending Story
Thugburg
Gulf War I
The Way We Were
Bio
Merry-Go-Blog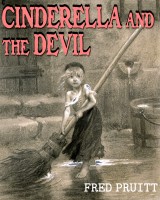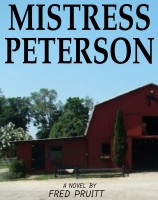 On Sale now!


A multi-volume chronology and reference guide set detailing three years of the Mexican Drug War between 2010 and 2012.

Rantburg.com and borderlandbeat.com correspondent and author Chris Covert presents his first non-fiction work detailing the drug and gang related violence in Mexico.

Chris gives us Mexican press dispatches of drug and gang war violence over three years, presented in a multi volume set intended to chronicle the death, violence and mayhem which has dominated Mexico for six years.
Click here for more information


Meet the Mods
In no particular order...


Steve White
Seafarious
Pappy
lotp
Scooter McGruder
john frum
tu3031
badanov
sherry
ryuge
GolfBravoUSMC
Bright Pebbles
trailing wife
Gloria
Fred
Besoeker
Glenmore
Frank G
3dc
Skidmark
Alaska Paul



Better than the average link...



Rantburg was assembled from recycled algorithms in the United States of America. No trees were destroyed in the production of this weblog. We did hurt some, though. Sorry.
18.234.97.53