Afghanistan
US may use Romanian airbase for Afghan pullout
[Dawn] The United States is close to a deal with Romania that would see American troops return home from Afghanistan via an air base on the Black Sea, officials said Thursday.

The proposed agreement would solve a major logistical hurdle facing the US as it pulls out the bulk of its combat forces and gear from Afghanistan over the next year.

Under the arrangement, troop flight operations would shift to Romania from Manas airbase in Kyrgyzstan, where a lease expires in July 2014, US defense officials told AFP.

The tentative plan will be discussed Friday when Pentagon chief Chuck Hagel hosts Romania's Defence Minister Corneliu Dobritoiu for talks, said two Pentagon officials, who spoke on condition of anonymity. "The final details are being worked out," said one of the officials.

The logistics of the US withdrawal are "phenomenally complicated," the official said. "And this was a key piece of the puzzle." The possible agreement reflected "a growing relationship between the United States and Romania, which is in a strategically vital part of the world," he added.

Posted by: Fred || 10/18/2013 00:00 || Comments || Link || E-Mail|| [6462 views] Top|| File under:
Ulema Council Denounces Jamal Assassination as 'Un-Islamic'
[TOLONEWS] During the funeral ceremony of Arsala Jamal, the recently assassinated Governor of

Pashtun-infested Logar

province, a number of Ulema Council Members highlighted the use of the Holy Qur'an as a hiding place for the

bomb

that killed the Governor, condemning it as a gross offense to Islam.


I dunno what's "un-Islamic" about it. Just another human sacrifice. Allan demands them, y'know.


At the ceremony held in Kabul, where a number of Jamal's relatives were accompanied by high-ranking government officials, the Ulema Council Members called the attack "un-Islamic" and accused

bully boyz

of flouting the very precepts of Islam they claim to defend.


I guess they're talking about hiding the bomb in the Koran. But it's okay if Moslems do it, I think. It sez so in the Koran someplace. You could look it up.


Although the Taliban was quick to deny responsibility for the bombing,


"No, no! Certainly not!"


which occurred on the first day of Eid celebrations while the Governor was beginning a speech at a mosque in Pul-e-Alam, most have assumed

bad boy

involvement.


Oh, pshaw. No way!


"The Ulema Council and High Peace Council condemn the attack, it was an illegal act," said Shahzada Shahed, a member of the Ulema Council that attended the funeral ceremony. "It was an Eid day, a day of happiness, when we would never expect such an incident, one where the Holy Qur'an is used."


Is it still a Koran when it's hollowed out and filled with explosives?


The comments came a day after the National Directorate of Security (NDS) announced that through investigations it became evident the

bomb

that killed Jamal and

maimed

nearly twenty others was hidden inside the mosque's Holy Qur'an. This contradicted earlier reports that the device had been stashed inside the microphone used by the Governor.


Regardless, it was still in a mosque, so it's theologically allowed. The Profit himself woulda done the same.


The Ulema Council members joined an outpouring of condemnations


Widespread tut-tuttery...


that flowed from Afghans and foreigners alike since news of the

liquidation

broke. In addition to Afghan officials in Kabul and other provinces, the United Nations


...an idea whose time has gone...


(UN) and U.S. Ambassador to Afghanistan James Cunningham issued harsh denunciations of the killing as well as words of empathy to Afghans.

During the funeral ceremony on Thursday,

Pashtun-infested Logar

Provincial Council Deputy Ghulam Yahya praised Jamal for his service and performance while Governor. Reportedly, the

Pashtun-infested Logar

Governor was expected to be appointed to Deputy Minister of the Ministry of Interior in the near future.

Jamal had been the target of a number of attacks that he was able to thwart while Governor of Khost province


... across the border from Miranshah, within commuting distance of Haqqani hangouts such as Datta Khel and probably within sight of Mordor. Khost is populated by six different tribes of Pashtuns, the largest probably being the Khostwal, from which it takes its name...


prior to holding office in

Pashtun-infested Logar

.

Tuesday's

liquidation

was not the first time a

Pashtun-infested Logar

Governor had been assassinated. Back in 2008, then provincial governor Abdullah Wardak was killed by a remote control mine detonated by Taliban

bully boyz

as he departed his house.

The circumstances surrounding Jamal's death also beared resemblance to the 2010 Taliban

liquidation

of Kunduz Governor Mohammad Omar, the last time a provincial governor was killed in Afghanistan. Omar was similarly targeted and killed by a bombing inside of a mosque during the month of October.

Posted by: Fred || 10/18/2013 00:00 || Comments || Link || E-Mail|| [6490 views] Top|| File under: Taliban
President Hassan: We will do our best and unite with our brothers from Somaliland by early next year
[Shabelle] the president of the federal republic of Somalia, Mr. Hassan Sheikh Mohamud who addressed the media today in Mogadishu said that talks with Somaliland will continue and hopes to reconcile and reunite with the Somaliland administration in coming months.

Mr. Mohamud added that the rest of Somali regional administrations should trust the federal government on the issue as it is all inclusive and consists of all Somalis regardless of their clans or regions.

Mr. Mohamud also addressed the issue of state formations and accused previous regimes of putting up poor structures on the formation of new states in the country. He added that his government has a well- all inclusive plans on state formations and will stick with its plans to form new states as promised before.

The president's remarks on Somaliland comes at a time when the talks between the two administrations held closed door meetings in Turkey twice before with the third round expected to be staged again in Turkey.
Posted by: Fred || 10/18/2013 00:00 || Comments || Link || E-Mail|| [6460 views] Top|| File under:
Fears of clashes loom in Gedo region of Somalia
BELED HAWO, Somalia -- Fears of armed confrontations were reported from Gedo regional district of Beled Hawo in southern Somalia after forces loyal to Somalia's Jubaland administration retreated to Gedo region from the neighbouring Ethiopia border, Garowe Online reports.


You'll find an upazila in B-desh on TW's 1:100,000 map before you find Gedo...

True. But in the meantime, enjoy how the Juba River can be seen so clearly on the map to our right, in the lower purple area therein.

The Jubaland forces that completed a military training program in Ethiopia made temporary bases on the outskirts of Beled Hawo Town and crossed the border into Somalia according to eye witnesses. Pro-government militias, Ahlu Sunah officials in Gedo region said that they informed Jubaland forces to return to their previous positions.


"Hey! Youse guys! Go back to from where you came!"

"We would take action unless Jubba forces vacate their military bases," Ahlu Sunah official told the media via telephone from Beled Hawo.


Sure, tough guy. Say, you folks control Mog yet?

Local reports add that Beled Hawo town recently witnessed several bomb blasts which targeted the Somali Federal Government forces in the town, sparking new conflicts between the government troops and Ahlu Sunah.

Ahlu Sunah militias are said to have been integrated into Somali National Army.

Jubaland leader Sheikh Ahmed Mohamed Islam (Madobe) declared that he wouldn't attend Mogadishu reconciliation conference which was called by the Mogadishu-based Federal Government while he was speaking to the press in the southern port city of Kismayo.


Can't walk and chew gum at the same time, can he...
Posted by: Steve White || 10/18/2013 00:00 || Comments || Link || E-Mail|| [6481 views] Top|| File under:
Africa North
Gadhafi Spy Chief Appeals ICC Move to Defer Trial to Libya
[An Nahar] Lawyers for the former spy chief of slain dictator Muammar Qadaffy


...a reminder that a single man with an idea can change an entire nation, usually for the worse...


on Thursday launched an appeal against the
International Criminal Court


... where Milosevich died of old age before being convicted ...


's historic ruling that he should be tried in Libya.

The ICC ruled last week that Abdallah al-Senussi, 63, should face trial in Libya, the first time it has deferred a case to a national judiciary.

ICC judges concluded the case was "inadmissible before the court, in accordance with the principle of complementarity," ending a lengthy legal tug-of-war between authorities in Libya and the court based in the The Hague.

The ICC's founding document, the Rome Statute, says the court cannot try suspects if they are receiving a fair trial on similar charges in a domestic court.

But lawyer Ben Emmerson argued in an appeal made public Thursday that Libya was "unable and unwilling genuinely to conduct fair proceedings" against his client in Libya.

Judges had "erred in finding that his case was inadmissible before the ICC," charged Emmerson.

"He has been tossed in the clink
I ain't sayin' nuttin' widdout me mout'piece!
in Libya for nearly 13 months without access to any lawyer despite his repeated requests to see a lawyer ... he is cut off from the world and has been denied family visits and telephone calls," added Emmerson.

A Tripoli


...a confusing city, one end of which is located in Lebanon and the other end of which is the capital of Libya. Its chief distinction is being mentioned in the Marine Hymn...


court is to decide on October 24 whether to indict Senussi, among 20 senior figures from Qadaffy's regime charged with killing protesters during the 2011 revolt that toppled him.

The court will also decide the fate of Qadaffy's son Seif al-Islam, who is also wanted in The Hague.

The ICC said on Friday that its decision over Senussi held no bearing on the case against Seif.

Posted by: Fred || 10/18/2013 00:00 || Comments || Link || E-Mail|| [6482 views] Top|| File under: Arab Spring
Egypt should stop deporting Syrian refugees: Amnesty
CAIRO — Amnesty International accused Egypt on Thursday of unlawfully detaining and deporting hundreds of Syrian refugees, many of them women and children fleeing civil war at home.

"Instead of offering vital help and support to refugees from Syria, the Egyptian authorities are arresting and deporting them, flouting human rights standards," Sherif Elsayed Ali, Amnesty's head of refugee and migrants' rights said in a statement. "Most refugees lost their homes and livelihoods when they fled Syria. Failing to help and protect them is a stain on the reputation of Egypt and could seriously damage its image as a key stakeholder in the region."


Here's the problem, Sherif: first, most of the Syrian refugees aren't overly grateful. Not sure if that's a Syrian thing, an Arab thing or a Muslim thing, but they arrive in Egypt and start making demands. Second, in case you hadn't noticed, Egypt has problems of its own, starting with how it's going to feed all its own people. Finally, there's the small issue of the Syrian refugees being (for the most part) supporters of the Muslim Brotherhood, which the current Egyptian government is trying to suppress. Now it may amaze you, Sherif, but all these issues together make it difficult for the Egyptians to pay any serious attention to you.

Ali said Egypt was failing "abysmally to meet its international obligations to protect even the most vulnerable refugees."


They could flee to Mauritania...

Amnesty said hundreds of refugees who fled Syria, including scores of children face, ongoing detention in poor conditions or deportation.

It said the Egyptian navy has intercepted around 13 boats carrying refugees from Syria in their attempt to reach Europe. Quoting the UN refugee agency, UNHCR, it said 946 people have been arrested by Egypt while attempting the crossing, and that 724 remain in detention.


That makes no sense. Egypt is not on a direct line from Syria (either Tarsus or Latakia) and Europe (either Greece or Cyprus).

Last week, Amnesty said 12 people drowned when a boat carrying refugees from Syria sank off the coast of Alexandria.

On October 3, more than 300 people, including several Syrians, died when their vessel capsized trying to reach the Italian island of Lampedusa.


That's an awfully long way to go from Tarsus to reach Europe.

Egyptian authorities say the country has taken in more than 100,000 Syrian refugees, with some trying to leave for Europe aboard overcrowded ships.

The media has often accused refugees of backing the Brotherhood and of being involved in political violence that erupted in Egypt after the ouster of president Mohammed Mursi.


And the current Egyptian government isn't exactly the most forgiving in that regard...

Amnesty said that, in most cases, those arrested are being kept in detention under orders of the national security agency, even after the public prosecution orders their release. Amnesty said that, during a visit to a police station in Alexandria, it found 40 Syrian refugees unlawfully and indefinitely detained there. Among them were 10 children — the youngest being one-year-old twins.

Several lawyers said they were prevented from representing refugees detained in police stations along Egypt's Mediterranean coast, the group said.nLawyers also told Amnesty that, in at least two instances, refugees were collectively deported to Damascus.

"Egypt should be helping Syrians get back on their feet, not hindering them at every turn," said Ali.


Egypt has enough trouble trying to help its own people get back on their feet. But don't worry, Amnesty will eventually demand that Uncle Sugar help out...
Posted by: Steve White || 10/18/2013 00:00 || Comments || Link || E-Mail|| [6458 views] Top|| File under:
Sinai: Egyptian Army Destroys Gaza Human Smuggling Tunnel
[Ynet] Paleostinian news agency Ma'an has reported that the Egyptian army's engineering corps has destroyed a tunnel intended for smuggling people in and out of the adjacent

Gazoo

Strip. The tunnel originated the Al Qamiz region near Egypt's Rafah.

The army destroyed the house covering the tunnel's entrance. In the meanwhile, the army conducted a wide operation in the city of Sheik a Zawied in north Sinai.
Posted by: trailing wife || 10/18/2013 00:00 || Comments || Link || E-Mail|| [6490 views] Top|| File under: Hamas
The Grand Turk
'Spies' In Iran - Apparently Kurds
[Ynet] Washington Post's report that Turkey disclosed to Iran names of individuals working with Mossad heightens Erdogan feud with National Kurdish Movement; the spies revealed -- apparently Kurdish

The "spies" who were reportedly working for Israel on Iranian soil were apparently Iranian Kurds. Thursday morning, David Ignatius reported in the Washington Post that Turkey revealed to Iran a network of Israeli spies working in the Islamic Theocratic Republic.

A source close to officials in the

B.O. regime

claimed that Ankara revealed to intelligence sources in Iran the identity of up to 10 "local" spies, who have met in Turkey with their Mossad handler.

The National Intelligence Organization (MIT) of Turkey and the Erdogan regime have a common interest to work against the national Kurdish movement, which operates in Syria and Turkey. Ankara and Tehran have been working together for many years to fight the movement on both ends of the border.

In the past it's been published that Israelis have tight diplomatic relationships with the Kurds in Iran, who fought against Sadam Hussein and who were trained by the IDF and Mossad operatives in Iraq and in Iran in the 70s, during the Shah's regime.

Senior Turkish officials were outraged by the American report, which they said was an attempt by foreign powers to hurt Turkey's status since they are not comfortable with its growing clout in the Mideast.

Turkish Foreign Minister Ahmet Davutoğlu dismissed the report, which he said was meant to discredit Turkey. He said the claims against the head of the Turkish intelligence Hakan Fidan are "baseless" and stressed that Turkey is committed only to the Turkish government and parliament.
Posted by: trailing wife || 10/18/2013 00:00 || Comments || Link || E-Mail|| [6511 views] Top|| File under:
India-Pakistan
KP cabinet approves anti-terror task force, demands FC back again
[Dawn] Following the death of Khyber-Pakhtunkhwa


... formerly NWFP, still Terrorism Central...


(KP) law minister Israrullah Gandapur in a

suicide kaboom

, the KP cabinet in a special meeting on Thursday approved tough decisions to control the law and order situation in the province.

A special meeting of the KP cabinet, headed by Chief Minister Pervez Khattak, approved the establishment of an anti-terrorism task force which will be led by the Inspector General of Police and comprise members of all law enforcement and intelligence agencies including Army, Frontier Corps and Frontier Constabulary.

The cabinet has also demanded of the center to return the Frontier Constabulary's platoons back to the province so that they can be deployed at sensitive places for controlling law and order and fighting terrorism.

The cabinet in another decision called upon the federal government to pace up the peace talks process as KP is facing the brunt of terrorist attacks.

They also ordered monitoring of all Afghan refugees living in the capital and deportation of those found to be involved in any criminal activity.

The cabinet has also ordered property dealers to submit data of the tenants living in rented houses in the city to detect

forces of Evil

and criminal elements.

The assassinated law minister Israrullah Gandapur was a member of the ruling party in KP, the Pakistain Tehrik-e-Insaf
...a political party in Pakistan. PTI was founded by former Pakistani cricket captain and philanthropist Imran Khan. The party's slogan is Justice, Humanity and Self Esteem, each of which is open to widely divergent interpretations....
(PTI).

He is the most senior member of the party to have been killed so far.

PTI chief Imran Khan

... aka Taliban Khan, who isn't your heaviest-duty thinker, maybe not even among the top five...
condemned the killing of the Gandapur and directed the PTI-led Khyber-Pakhtunkhwa government to bring those responsible for the incident to justice as soon as possible.

Posted by: Fred || 10/18/2013 00:00 || Comments || Link || E-Mail|| [6503 views] Top|| File under: Govt of Pakistan
Israel-Palestine-Jordan
Peace Now: Israel Steps Up Settlement Housing Starts
[Ynet] Leftist group says there were 1,708 housing starts in January-June this year, compared with 995 during same period in 2012. 'Settlements have not destroyed two-state solution,' it says on its website

Housing starts in Jewish settlements in the West Bank are up by 70% this year, the anti-settlement Peace Now group said on Thursday, despite reports Israel has been quietly delaying new construction.

The figure related to the first six months of 2013 - before Israeli-Paleostinian peace talks resumed in July - and was likely to deepen Paleostinian concern over the pace of settlement building on land they seek for a state.

According to Peace Now, which opposes and tracks settlement activity in territory Israel captured in the 1967 Middle East war, there were 1,708 housing starts in January-June this year, compared with 995 during the same period in 2012.

It said that 61% of the construction starts were in isolated settlements outside larger settlement blocs that Israel has said it intends to keep in any future land-for-peace deal.

In May, Israeli media reported that Prime Minister Benjamin Netanyahu had ordered a freeze in tenders for new housing projects in West Bank settlements in an apparent attempt to help revive US-backed peace talks stalled for three years.

Peace Now said at the time that no new bids from contractors had been solicited for settlement housing since a visit in March by US President Barack Obama
Ready to Rule from Day One...
But in its new report, the group said the "tender moratorium" had little impact on construction because 86% of the building that began in the first six months of this year took place in areas where a bidding process was not required.

A key partner in Netanyahu's governing coalition, the far-right Habayit Hayehudi party, and members of his own right-wing Likud have publicly urged him to continue to strengthen settlements.

There was no immediate Paleostinian comment on Peace Now's findings, issued during a

Mohammedan

holiday when Paleostinian Authority offices are closed in the West Bank.

Statistics on settlement starts were not immediately available from the government. It rarely contests figures provided by Peace Now, which bases its analysis on aerial photos of settlements and field visits.

The settlements that Israel has built in the West Bank and east Jerusalem are considered illegal by most countries. Israel cites historical and biblical links to the areas, where about 500,000 Israelis now live alongside 2.5 million Paleostinians.

In new commentary on its website, Peace Now said that while "settlements may have destroyed trust" between Israel and Paleostinians, "they have not destroyed the two-state solution."

The group said the number of settlers in the West Bank may have tripled in the 20 years since the Oslo interim accords were signed, but 64% of that growth was in areas likely to remain in Israeli hands in any land swaps with the Paleostinians.
Posted by: trailing wife || 10/18/2013 00:00 || Comments || Link || E-Mail|| [6483 views] Top|| File under:
Syria-Lebanon-Iran
Security a concern for weapons inspectors in Syria
The blasts underscore the risky nature of the team's work amid ongoing fighting in Syria's devastating civil war, but have not prevented progress.

Car bombs and mortar shells have exploded close to the hotel where chemical weapons inspectors are staying in the Syrian capital in recent days, but officials said Thursday there is no way of knowing if the team is being deliberately targeted.

In the past five days, mortar rounds have twice exploded close to the hotel and car bombs have been detonated, Malik Ellahi, a senior official at the Organization for the Prohibition of Chemical Weapons, told a small group of reporters at the organization's headquarters.

"In terms of the security situation there are always concerns but the team so far has, with the cooperation of the Syrian authorities, managed to conduct its work unimpeded," Ellahi said.

The OPCW is working with the United Nations in an unprecedented disarmament mission in Syria, attempting to destroy the country's chemical arsenal by mid-2014 — the first time its inspectors have been sent into the heart of a civil war.

Ellahi said the team is approaching the halfway mark of the first phase of its mission — to verify Syria's initial declaration of its weapons program and render production and chemical mixing facilities inoperable by Nov. 1. The team already has visited 11 locations since it started work Oct. 1 and carried out destruction work at six of them.

In the first phase of the disarmament plan, inspectors are making production facilities inoperable by smashing control panels on machines and are destroying empty munitions.

"Cheap, quick and low-tech. Nothing fancy," OPCW spokesman Michael Luhan said of the destruction activities so far. Later in the mission, the work gets more complex and dangerous when actual chemical weapons have to be destroyed. Negotiations are still underway as to how and where that will happen.

So far, inspectors have found no discrepancies between what Syria declared when it signed up to the Chemical Weapons Convention last month and also have found no "weaponized" chemical munitions — shells ready and capable of delivering poison gas or nerve agents.

One of the key issues facing the team is access to sites close to rebel-held areas. The organization has said it may have to negotiate short-term cease-fires to get to certain sites.

Ellahi said "few" of the more than 20 locations the inspectors have to visit will be tough to access.
Posted by: Steve White || 10/18/2013 00:00 || Comments || Link || E-Mail|| [6459 views] Top|| File under: Arab Spring
Report: Canadian Abducted In Golan Heights Escaped
[Ynet] A Canadian lawyer

kidnapped

while serving with the UN observer force in the Golan Heights was quoted as saying he escaped when

gunnies

forgot to lock the room where he was being held.

Carl Campeau, who was

kidnapped

in February, said he left the villa in Syria and ran into the fields, eventually making his way to freedom, the Syrian news agency SANA reported Thursday.
Posted by: trailing wife || 10/18/2013 00:00 || Comments || Link || E-Mail|| [6465 views] Top|| File under:
Hezbollah Claims To Have Captured Israeli Spy-Bird
[Ynet] Hezbollah TV claims eagle with Israeli tags, Israeli-made radio transmitter captured in

Leb

. Park's authority: Bird born in captivity, released into wild two years ago

Hezbollah-affiliated Al-Manar TV has published images of an eagle, allegedly armed with spy equipment inscribed with the word "ISRAEL."


Holmes! How do you do it?

According to the report, the alleged spy-eagle was captured in the Lebanese town of Achkout by amateur hunters and had transmission equipment tied to its leg which indicated a connection to the Tel Aviv University.

The Nature and Parks Authority said that the eagle was born in a breeding and reacclimation center in southern Israel, and was released into the wild some two years ago.

According to the Al-Manar TV report, the eagle had an external transmitter attached to its body and another internal transmitter planted into its body. According to the Lebanese station, recruiting spies from the animal kingdom is a well-known Israeli practice. According to report, wiretapped fowl have in recent years been found in Soddy Arabia


...a kingdom taking up the bulk of the Arabian peninsula. Its primary economic activity involves exporting oil and soaking Islamic rubes on the annual hajj pilgrimage. The country supports a large number of princes in whatcha might call princely splendor. When the oil runs out the rest of the world is going to kick sand in the Soddy national face...


, Turkey and Egypt. Ynet has reported similar claims from Iran, in which 14 squirrels were locked away
Yez got nuttin' on me, coppers! Nuttin'!
for spying, and Sudan.

Last September, the British Daily Mail reported that a white stork called Menes was caught in Qena, Egypt and held by authorities on suspicion of being used to spy for Israel, due to the tracking device attached to its leg.

At Ynet's request, the Nature and Parks Authority examined the number inscribed into the bird's tag. According to them, the captured raptor is a Bonelli's Eagle, one of Israel's rarest and endangered birds of prey.

According to Ohad Hatzofe, the authority's chief avian ecologist, the bird hatched in the Carmel Hai-Bar Nature Reserve during the spring of 2011 and was released from captivity into December of the same year.

"The specimen is carrying a tiny radio transmitter, and in the picture you can see its feathers have already begun to change, and it is possible he will start mating in 2014 the spring when he reaches sexually maturity."

Tagging birds is a common practice in ornithology as it helps scientists track bird migration routes.

Last June, Turkish authorities claimed to have "cleared a renegade bird captured in the Ağın district of the eastern province of Elazığ on suspicions of working for Israel's state-of-the-art intelligence agency," the Hurriyet newspaper reported.

According to the report by the Turkish newspaper, residents of Altınavya village became suspicious that the little kestrel could be more than a bird that lost its way when they found it wore a metallic ring stamped with the words "24311 Tel Avivunia Israel," and delivered it to the district governorate.
Posted by: trailing wife || 10/18/2013 00:00 || Comments || Link || E-Mail|| [6489 views] Top|| File under: Hezbollah
Source: Iran Willing To Halt Urianum Enrichment To 20%
[Ynet] A diplomatic source said that Iran is willing to halt its uranium enrichment to a level of 20%, the level required for nuclear weapons, in return for an alleviation of international sanctions, the Russian RSA news agency reported.


And I hear the Brooklyn Bridge is going cheap this week, too.

According to the source, Iran made the proposition during talks held in Geneva Tuesday and Wednesday.
Posted by: trailing wife || 10/18/2013 00:00 || Comments || Link || E-Mail|| [6461 views] Top|| File under: Govt of Iran
Who's in the News
29
[untagged]
4
Arab Spring
2
Govt of Pakistan
1
Govt of Iran
1
Taliban
1
Govt of Syria
1
al-Qaeda
1
Hamas
1
Pirates
1
Hezbollah
1
Islamic State of Iraq & the Levant
1
al-Shabaab
Bookmark
E-Mail Me
The Classics
The O Club
Rantburg Store
The Bloids
The Never-ending Story
Thugburg
Gulf War I
The Way We Were
Bio
Merry-Go-Blog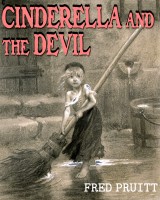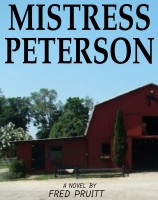 On Sale now!


A multi-volume chronology and reference guide set detailing three years of the Mexican Drug War between 2010 and 2012.

Rantburg.com and borderlandbeat.com correspondent and author Chris Covert presents his first non-fiction work detailing the drug and gang related violence in Mexico.

Chris gives us Mexican press dispatches of drug and gang war violence over three years, presented in a multi volume set intended to chronicle the death, violence and mayhem which has dominated Mexico for six years.
Click here for more information


Meet the Mods
In no particular order...


Steve White
Seafarious
Pappy
lotp
Scooter McGruder
john frum
tu3031
badanov
sherry
ryuge
GolfBravoUSMC
Bright Pebbles
trailing wife
Gloria
Fred
Besoeker
Glenmore
Frank G
3dc
Skidmark
Alaska Paul



Better than the average link...



Rantburg was assembled from recycled algorithms in the United States of America. No trees were destroyed in the production of this weblog. We did hurt some, though. Sorry.
3.235.228.219

Help keep the Burg running! Paypal: