Africa Horn
Sudan on verge of collapse: Ruling party reformer
[Al Ahram] Sudan is on the verge of collapse, a leading reformer in the ruling party said on Monday after his party membership was suspended following criticism of a deadly protest crackdown.

Despite the disciplinary action against him, former presidential adviser Ghazi Salahuddin Atabani told AFP the reformers would not back down.

Atabani was the lead signatory on a letter by 31 prominent National Congress Party (NCP) reformers to President Omar Al-Bashir.

They said the government's response to the late-September demonstrations over fuel price hikes betrayed the regime's Islamic foundations.

The reformers made a series of recommendations, including for an independent probe of the shooting of civilians during the protests, but they instead found themselves under investigation by a party committee.

Asked by AFP whether his party membership had been suspended, Atabani said: "I did receive a letter this morning from the committee to that effect."

But he said the committee's decisions are "null and void" because it was not formally established by the NCP.

"It is more significant though to note the huge importance the NCP leadership is attaching to this minor internal issue at a time when the country is on the verge of collapse," Atabani said.

Thousands of people, many of them Khartoum-area poor,

erupted into the streets

after September 23 when the government cut fuel subsidies, forcing retail prices up by more than 60 percent.

The protests and their Arab Spring-inspired calls for the downfall of the regime were the worst urban unrest of Bashir's 24-year rule.

Amnesia Amnesty International said security forces are believed to have killed more than 200 protesters, many of whom were shot in the head or chest.

Authorities report 60-70 deaths, and say they had to intervene when crowds turned violent, attacking petrol stations and police.

Bashir said slashing the subsidies aimed to prevent the "collapse" of an economy beset by inflation and an unstable currency since the separation of South Sudan.

Khartoum lost billions of dollars in export earnings when the South became independent in 2011, taking with it most of Sudan's oil production.

Sudanese have endured two years of rising prices, a sinking currency and an unemployment rate estimated to exceed 30 percent.

The country ranks near the bottom of international indexes of corruption, human development and press freedom.

Atabani, a member of parliament, said the reformers "will pay little attention to the committee, and instead produce more political initiatives addressing the current political situation."

In their memorandum to Bashir, the reformers said the government's economic measures were not presented to parliament and citizens had no chance to give input peacefully.

They called for a reversal of the price hikes and for "professionals" to take over economic policy assisted by members of other political parties.

The reformers also sought compensation for those

maimed

and killed in the protests, an end to press censorship, and respect for constitutional freedoms including peaceful assembly.

Another reformer, Osama Taufiq, told AFP he had also received a letter "that said my activity in NCP has been frozen."

He said the NCP's investigative committee is "not neutral".

Party officials could not immediately be reached for comment.

Taufiq is a leader of Al-Saihun ("Tourists for the sake of God"), an elite group of volunteer mujahedeen fighters from the 1983-2005 civil war with now-independent South Sudan.

Analysts said Al-Saihun was close to a group of military men tossed in the clink
Yez got nuttin' on me, coppers! Nuttin'!
late last year for an alleged coup plot against the Khartoum government.

Retired armed forces Brigadier Mohammed Ibrahim, who was among the 31 who signed the reformers' memorandum, was sentenced to five years in prison in April for allegedly leading the plot.

Bashir later granted amnesty to him and others involved.

Posted by: Fred || 10/22/2013 00:00 || Comments || Link || E-Mail|| [6487 views] Top|| File under: Arab Spring
Africa North
Maspero Union demands dismissal of Morsi-era interior minister
[Al Ahram] The Maspero Youth Union, a coalition of Coptic activists, is calling for a protest on Tuesday outside the cabinet building in downtown Cairo to denounce the government's failure to protect Al-'Adra church, which was attacked on Sunday night.

The attack on Al-'Adra church, located in the working class Giza district of Al-Warraq, left four dead after unknown assailants opened fire late on Sunday during a wedding ceremony.

Those killed in the attack include eight-year-old Miriam Ashraf, 12-year-old Miriam Nabil, 45-year-old Samir Fahmy and 56-year-old Camilia Attiya, the groom's mother.

"The killing and threatening of Copts in front of the church is the responsibility of the cabinet and of Prime Minister Hazem El-Beblawi," read the statement issued on the group's official Facebook page.

The Maspero Youth Union demanded that charges be filed against interior minister Mohammed Ibrahim and local security officials for "failing to do their job and protect the church."

The group also called for the implementation of a security plan to protect other churches from similar attacks.

According to Beshoy Tamri, a member of the group's political bureau, there were no security forces deployed outside the church on the night of the attack, citing eyewitness accounts.

"How can we believe that an interior minister who oversaw the attack on the [main Coptic] Cathedral could possibly protect Christians from another attack," read the statement, criticising the interim government's decision to keep Ibrahim -- appointed under former president Mohammed Morsi
...the former president of Egypt. A proponent of the One Man, One Vote, One Time principle, Morsi won election after the deposal of Hosni Mubarak and jumped to the conclusion it was his turn to be dictator...
-- in office.

Two people were killed and at least 90 injured last April when unknown assailants attacked mourners outside the Abbasiya Cathedral, where a funeral service was being held for four Copts killed in sectarian violence in Qalioubiya, north of Cairo.

"It is wrong to keep Morsi's interior minister, who was responsible for attacks on Copts and whose removal was already demanded prior to 30 June," Tamri told Ahram Online, referring to the late June protests that ultimately led to Morsi's ouster.

Tamri added that sectarian attacks were expected to cease after 30 June, and that "their continuation indicates that there is something wrong with this government."

The youth group's statement also demanded the arrest of the attack's perpetrators and compensation for the victims.

In addition, the group is demanding that those within the interior ministry loyal to the

Moslem Brüderbund

-- the group from which Morsi hails -- be removed.

"We are raising this demand because the August attacks on churches in Minya happened in coordination with the investigations commissioner from the town of Malawi," explained Tamri, referring to the violent attacks targeting Copts in Upper Egypt's Minya following the bloody dispersal of two pro-Morsi camps on 14 August.

Tamri further accused security officials of protecting some of the culprits behind the Minya attacks.

According to a report issued by the Egyptian Centre for Public Policy Studies (ECPPS), attacks against Upper Egypt Copts in the wake of Morsi's ouster were the most numerous in Egypt's modern history.

Posted by: Fred || 10/22/2013 00:00 || Comments || Link || E-Mail|| [6464 views] Top|| File under: Arab Spring
Egypt gov't to discuss directing Muslim Brotherhood funds to public coffers
[Al Ahram] Egypt's recently-formed committee to handle

Moslem Brüderbund

funds confiscated after the group's banning will discuss adding the group's assets to the public coffers at its first meeting next week, Al-Ahram's Arabic website reported on Monday.

The proposal to direct confiscated

Moslem Brüderbund

funds to the state treasury is intended to offset some LE400 million in state losses following the July ouster of former president Mohammed Morsi
...the former president of Egypt. A proponent of the One Man, One Vote, One Time principle, Morsi won election after the deposal of Hosni Mubarak and jumped to the conclusion it was his turn to be dictator...
, who hails from the now-banned group.

According to committee head Ezzat Khamis, the committee's initial inventory of

Moslem Brüderbund

-owned properties and bank accounts amounts to over one billion Egyptian pounds, Al-Ahram reported.

The

Moslem Brüderbund

properties include 15 private schools, which will be placed under the education ministry's management.

Committee members representing Egypt's interior ministry and illicit gains authority will be tasked with conducting a more precise survey of

Moslem Brüderbund

assets, which may unveil additional properties, Khamis added.



Moslem Brüderbund

official sources were not available for comment.

Posted by: Fred || 10/22/2013 00:00 || Comments || Link || E-Mail|| [6461 views] Top|| File under: Arab Spring
Brotherhood condemns attack on Al-Warraq church
[Al Ahram] The

Moslem Brüderbund

has condemned the attack on Al-Warraq Church that resulted in the killing of four victims and the injury of nearly a dozen others, holding the authorities responsible for failing to protect Egyptians.

"We are saddened to see that, far from fulfilling their duty of care, the military-backed authorities continue to turn a blind eye to deliberate acts of arson, vandalism and murder. This is a duty of care that every Egyptian has a right to expect regardless of creed or class," said the Brotherhood press office in London, in a statement issued earlier Monday on its English website 'Ikhwanweb.'

The Brotherhood transferred its media office to London after a security crack down on its offices and officials in the past two months following the ouster of Islamist president Mohammed Morsi
...the former president of Egypt. A proponent of the One Man, One Vote, One Time principle, Morsi won election after the deposal of Hosni Mubarak and jumped to the conclusion it was his turn to be dictator...
.

"It is painful to note that Beshay Lotfi, priest of Al-Warraq Church where the attack took place, confirms a total lack of police protection since the 30th of June," the Brotherhood press office added.

The statement reiterated that the Brotherhood deplores all forms of violence and stands in solidarity with victims of violence and oppression everywhere.

In Cairo, Amr Darrag, a leading member of the Brotherhood's Freedom and Justice Party (FJP), deplored the attack on the wedding ceremony on its official Facebook page.

"Despite the fact that there are no details regarding the attack, I strongly condemn the aggression on the church, and I demand a quick investigation to reveal the identity of the perpetrators," said Darrag.

On the official Facebook page of the FJP, the general-secretary of the party, Hussein Ibrahim, released a short statement stressing the party's position regarding all forms of aggression against government institutions, public and private property.

"We will stand with the Egyptian people in peaceful protest until the return of legitimacy," said Ibrahim in his statement on Monday.

The National Alliance to Support Legitimacy also condemned the attack on the Virgin Church in Al-Warraq, asserting the sanctity of places of worship, state institutions and public and private property.

In a press statement issued on Monday, the Brotherhood-led alliance held the Ministry of Interior responsible for "neglecting the security of Egyptian citizens, while busy stalking peaceful protesters and students inside the university campus," in reference to the

festivities

between Al-Azhar students and security forces on Sunday.

Despite the statements released by Brotherhood affiliated groups, there is speculation among some Copts that Islamist groups were involved in the attack following intense sectarian rhetoric by some Islamists against Coptic Christians in recent months.


Posted by: Fred || 10/22/2013 00:00 || Comments || Link || E-Mail|| [6466 views] Top|| File under: Arab Spring
Top Brotherhood members slapped with espionage charges
[Al Ahram] Egypt's State Security Prosecution ordered the detention of

Moslem Brüderbund

leaders Khairat El-Shater and Saad El-Katatni for 15 days on charges of espionage in coordination with

Hamas, always the voice of sweet reason,

, the

Moslem Brüderbund

's Paleostinian offshoot.

Ousted Islamist president Mohammed Morsi
...the former president of Egypt. A proponent of the One Man, One Vote, One Time principle, Morsi won election after the deposal of Hosni Mubarak and jumped to the conclusion it was his turn to be dictator...
-- a

Moslem Brüderbund

leader himself before being elected president in 2012 -- is under investigation on suspicion of collaborating with Hamas to orchestrate his escape from Wadi El-Natroun Prison in early 2011. He also faces accusations of destroying police records during the 2011 uprising.

El-Shater and El-Katatni, who were tossed in the slammer
Keep yer hands where we can see 'em, if yez please!
following Morsi's ouster, are also accused of inciting violence against anti-Morsi protesters in Giza on 3 July, the night of Morsi's ouster, and ofa inciting deadly violence at

festivities

outside the

Moslem Brüderbund

's headquarters in the Cairo district of Mokattam on 30 June.

Security forces have arrested dozens of the Islamist group's top members since Morsi's removal from power, many of whom face charges of inciting violence during Morsi's time in office and after his ouster.
Posted by: Fred || 10/22/2013 00:00 || Comments || Link || E-Mail|| [6494 views] Top|| File under: Arab Spring
Muslim Brotherhood supreme guide investigated for new charge
[Al Ahram] Egypt's General Prosecution has ordered the detention of

Moslem Brüderbund

Supreme Guide Mohammed Badie for 15 days, pending investigations into his role during

festivities

between supporters of ousted president Mohammed Morsi
...the former president of Egypt. A proponent of the One Man, One Vote, One Time principle, Morsi won election after the deposal of Hosni Mubarak and jumped to the conclusion it was his turn to be dictator...
and the police last July.

The July Nasr City

festivities

occurred as pro-Morsi protesters attempted to extend a sit-in in the nearby Rabaa Al-Adawiya square to Cairo's main flyover 6 October Bridge. The violence left tens of protesters dead, according to the health ministry.

Badie, along with several other

Moslem Brüderbund

leaders including deputy Khairat El-Shater, is also on trial for inciting the killing of protesters in

festivities

at the group's Cairo headquarters.

The leaders face another charge of inciting violence in Giza's Al-Bahr Al-Azam on 15 July, when five were killed nearby Cairo University during fire-fights between pro-Morsi protesters and unknown assailants .
Posted by: Fred || 10/22/2013 00:00 || Comments || Link || E-Mail|| [6491 views] Top|| File under: Arab Spring
Egypt hunts for killers in church wedding attack
[Pak Daily Times] Police were hunting on Monday for

gunnies

who

rubbed out

four Copts at a church wedding, in the first assault targeting Christians in Cairo since the ouster of Egypt's Islamist president

Two girls aged eight and 12 were among those killed in Sunday's attack at the Church of the Virgin in Cairo's working class neighbourhood of Al-Warrak, officials said.

The four victims belonged to one family, relatives said.

Seventeen others were

maimed

in the attack.

Witnesses recounted how celebrations quickly turned into horror as the attackers sped towards the wedding party on a

cycle of violence

, sprayed the crowd with bullets and fled.

"It's unfair. This isn't acceptable in any religion," cried Layla Ezzat, a survivor who like many others returned to the scene of the attack to grieve.

Worshipper Ayman Moussa told AFP there had been no security at the church since June, despite several attacks against Copts around the country in the wake of president Mohammed Morsi
...the former president of Egypt. A proponent of the One Man, One Vote, One Time principle, Morsi won election after the deposal of Hosni Mubarak and jumped to the conclusion it was his turn to be dictator...
's July 3 ouster by the army.
Posted by: Fred || 10/22/2013 00:00 || Comments || Link || E-Mail|| [6490 views] Top|| File under: Arab Spring
Egyptian writer may face jail for accusations of defaming religion
[Al Ahram] Egyptian writer and human rights
...which are usually entirely different from personal liberty...
activist Karam Saber will stand before a Beni Suef misdemeanor court on Tuesday to hear the decision regarding his appeal of a five-year sentence received last May on charges of defamation and contempt of religion.

The case began in April 2011, Saber told Ahram Online, when individuals related to Islamist currents in Beni Suef filed a lawsuit accusing Saber of defaming religion in his short stories collection entitled Ayna Allah (Where's God?).

Saber said the case did not move to court until the beginning of 2013, when Beni Suef's prosecutor turned the case over to the misdemeanor court. In May, he was sentenced in absentia to five years and a LE1000 bail.

"I was shocked to hear that I was sentenced to five years. I thought they had forgotten the case, but they came and tried to arrest me. I refused to go with them as the law gives me eight days to appeal the sentence," Karam said.

According to a statement made by a coalition of Egyptian right human rights organizations, the prosecutors undertaking the investigation consulted the church in Beni Suef as well as Al-Azhar to seek out their opinion as to whether the accusations were correct.

The church told the prosecution that the content of Saber's literary work contradicted divine religions, ridiculed the divine, and invented stories that stray from noble and sophisticated literature.

Al-Azhar affirmed the church's stance, stating that the work destroys intellectual values and tears apart the fabric of Egyptian society.
Posted by: Fred || 10/22/2013 00:00 || Comments || Link || E-Mail|| [6464 views] Top|| File under: Arab Spring
Qadaffy widow demands return of Libya dictator's body
[Al Ahram] The widow of ousted Libyan dictator Moamer Qadaffy has urged the United Nations


...a formerly good idea gone bad...


and the European Union


...the successor to the Holy Roman Empire, only without the Hapsburgs and the nifty uniforms and the dancing...


to help her recover the remains of her husband and their son Mutassim.

In a letter published on the website of Voice of Russia radio on Sunday, Safia Farkash also called on the African Union


...a union consisting of 53 African states, most run by dictators of one flavor or another. The only all-African state not in the AU is Morocco. Established in 2002, the AU is the successor to the Organisation of African Unity (OAU), which was even less successful...


to investigate the deaths of the two men.

Qadaffy and his son were captured and killed by rebel fighters on October 20, 2011 during the uprising that toppled the long-ruling strongman.

Their bodies were displayed in the port of Misrata and then buried in a secret location.

"All the members of the UN Security Council, the European Union and everyone who has direct or indirect connection with this murder must tell where the remains of these

deaders

are and allow their relatives to bury them in a proper way," Farkash wrote in the letter marking the second anniversary of Qadaffy's death.

Farkash also demanded that the African Union launch an investigation into the killings, and appealed to the international community to help her contact her son Saif al-Islam, who was captured by rebels in November 2011 in southern Libya.

"I demand that the world community should help me to come in touch with my son Saif al-Islam, who has been isolated from all members of our family from the moment of his arrest," she wrote.

Posted by: Fred || 10/22/2013 00:00 || Comments || Link || E-Mail|| [6506 views] Top|| File under: Arab Spring
Bangladesh
Bangladesh heads for 'total deadlock' ahead of scheduled polls
[Al Ahram] Bangladesh's main opposition party on Monday refused a request from the prime minister to form an all-party government to oversee upcoming elections, setting the stage for a showdown this week that could delay or even derail the polls altogether.


Best thing they could do would be to shoot both the Battling Begums. It wouldn't hurt to ban the Jamaat and all its false mustache groups, too.


The tension is a fresh threat to the poverty-stricken country's garment export industry which has already been rocked by a string of deadly factory accidents over the past year.

The ruling Awami League in 2011 scrapped a "caretaker government" system - whereby neutral leaders take over three months before elections and oversee polls - and is now refusing to step down by Oct. 24, as should have happened ahead of elections due to bea held by January.

Last week, Prime Minister Sheikh Hasina

...Bangla dynastic politician and current Prime Minister of Bangladesh. She has been the President of the Bangla Awami League since the Lower Paleolithic. She is the eldest of five children of Sheikh Mujibur Rahman, the founding father of Bangla. Her party defeated the BNP-led Four-Party Alliance in the 2008 parliamentary elections. She has once before held the office, from 1996 to 2001, when she was defeated in a landslide. She and the head of the BNP, Khaleda Zia show such blind animosity toward each other that they are known as the Battling Begums..
sought to defuse the crisis, offering the formation of an all-party government to see through the elections with her staying head of government.


Khaleda Zia
Three-term PM of Bangla, widow of deceased dictator Ziaur Rahman, head of the Bangla Nationalist Party, an apparent magnet for corruption ...
, head of the opposition Bangladesh Nationalist Party (BNP), instead proposed a 10-member caretaker government.

"(Hasina's) proposal showed more concern about the date of elections rather than who would lead the government," Khaleda said.

The BNP said its supporters would whip up nationwide strikes that are likely to be bloody if the government does not relinquish power. It is also threatening to boycott the elections.

Former military ruler Hussain Ershad, chairman of the Jatio Party, a ruling coalition partner, said it would not participate in the election if the BNP did not take part, as the election would not be seen as credible at home or abroad.


Posted by: Fred || 10/22/2013 00:00 || Comments || Link || E-Mail|| [6462 views] Top|| File under:
Britain
Ukrainian Admits British Mosque Bombings and Murder
[An Nahar] A Ukrainian student with a hatred of "non-whites" on Monday admitted murdering a

Mohammedan

grandfather and planting bombs near three British mosques.

Pavlo Lapshyn, 25, pleaded guilty in court to stabbing 82-year-old Mohammed Saleem to death as he walked home from a mosque in the central English city of Birmingham in April.

Lapshyn, a postgraduate student from the eastern Ukrainian city of Dnipropetrovsk, also admitted plotting to cause

kaboom

s at mosques in three towns in central England between April and July.

No one was injured in the blasts in the towns of Walsall, Wolverhampton and Tipton.

Lapshyn, who said he was motivated by racial hatred, is due to be sentenced on Friday.

Police said they found more bomb-making equipment in the room he was staying in as he carried out a work placement at a software firm in Birmingham.

"We found part-made devices in Lapshyn's room plus chemicals and bomb-making equipment, so it is clear he planned to place further devices with the intention of killing or maiming innocent members of the public," said Detective Superintendent Shaun Edwards of the West Midlands Counter Terrorism Unit.

"All three of the devices he detonated were powerful but his final attack in Tipton was the first to feature shrapnel and nails.

"He placed this near the mosque's car park with the intention of hitting worshipers as they arrived for prayers.

"Thankfully the service had been put back an hour so the mosque was largely deserted when the bomb went off."

He added that Lapshyn had told police he had acted alone rather than as part of a wider cell, and "was keen to take credit for

criminal mastermind

ing and carrying out the attacks".

The student came across as "calm, calculated and committed" during police interviews, Edwards said. British police are now in Ukraine to try to understand more about his background.

Assistant Chief Constable Marcus Beale, from the same police force, described Lapshyn as "a dangerous, evil and completely ill-informed man".

"It is of great relief that he is not free to walk the streets any further," he told

news hound

s outside London's Old Bailey court.

Lapshyn had only been in

Britannia

for a few days when he murdered father-of-seven Saleem, a well-respected member of the local

Mohammedan

community.

He was tossed in the calaboose
Drop the gat, Rocky, or you're a dead 'un!
on July 18 for one of the bombings, and then further arrested two days later for the murder.
Posted by: Fred || 10/22/2013 00:00 || Comments || Link || E-Mail|| [6489 views] Top|| File under:
Europe
Norway seeks teen sisters bound for Syria
[Ynet] Two teen sisters from Norway have allegedly fled to country to join Syrian war. 'We aim to help

Mohammedan

s any way we can,' they email parents


Off to hump the mujaheddin, are they?


Norwegian police have issued international alerts for two teen sisters believed to have traveled to Syria to join the civil war.

Police in suburban Oslo on Monday said the sisters, aged 16 and 19, are Norwegian citizens of Somali origin and were last spotted on the Turkish-Syrian border.

Police spokeswoman Nina Karstensen Bjoerlo said a wanted notice was issued through Interpol for the older sister and a missing notice for the younger teen because she's a minor.

Norwegian newspaper VG said the sisters sent an email to their family Thursday saying they were traveling to Syria to help

Mohammedan

s "in any way we can."

Karstensen Bjoerlo declined to comment on their motive for going but said "we know that Syria is in a state of war so this is disconcerting."
Posted by: trailing wife || 10/22/2013 00:00 || Comments || Link || E-Mail|| [6464 views] Top|| File under:
The Grand Turk
Report: US Cancels Drone Deal With Turkey
[Ynet] Turkish newspaper reports reason for cancellation of 10 drone deal is Turkey's exposure of Israeli spies in Iran. US Congress reportedly voids deal due to tight relations between Iran, Turkey's intelligence services

The United States Congress canceled the delivery to Turkey of 10 Predators - unmanned aerial vehicles (UAVs) - following Turkish intelligence chief Hakan Fidan's disclosure of the identity of 10 Iranians who had been allegedly working for Mossad with the Iranian intelligence service, the Turkish newspaper Taraf daily reported.

According to the report, the claims about Fidan can be traced back to the year after the Mavi Marmara incident in 2010 when the Turkish intelligence service suspended relations with the Mossad and shared information about the Israeli agency with Iran.

Turkey has been expecting the UAVs in June, 2012, but Congress decided not to confirm the Turkish request, due to its intelligence service's tight relations with Iran's.

The Turkish news website Zaman reported that according to Turkish government sources, the timing of the release of news against Fidan in the US press is related to the fact that NATO


...the North Atlantic Treaty Organization. A cautionary tale of cost-benefit analysis....


member Turkey has chosen a Chinese defense firm sanctioned by Washington to co-produce a $4 billion long-range air and missile defense system, rejecting rival bids from Russian, US and European firms.

The second fact concerning the timing of the news reports about Fidan is the suspension of a military intervention in Syria and agreement between US President Barack Obama
They get bitter, they cling to guns or religion or antipathy to people who aren't like them...
and Russian leader Vladimir Putin

...Second and fourth President of the Russian Federation and the first to remain sober. Putin is credited with bringing political stability and re-establishing something like the rule of law, which occasionally results in somebody dropping dead from polonium poisoning. Under Putin, a new group of business magnates controlling significant swathes of Russia's economy has emerged, all of whom have close personal ties to Putin. The old bunch, without close personal ties to Putin, are in jail or in exile or dead...
on the destruction of chemical weapons. In the event of a possible intervention, the CIA, Mossad and Turkish intelligence services were planning to work together and Turkey was expected to play an important role in directing the Syrian opposition. The suspension of the intervention decreased the need for intelligence sharing between the agencies.

Spies exposed
Last Thursday, David Ignatius, a columnist for the Washington Post, revealed that Turkey exposed to Iran the identities of up to 10 local spies who met in Turkey with their Mossad operator.

Ignatius, who has many sources in the

B.O. regime

, noted that Israeli intelligence services operated its spy ring in Iran from Turkey, due to easy traffic across the border between the two countries.

According to the Washington Post, knowledgeable sources termed the Turkish move a "loss of significant intelligence meant to harm Israel."

Israeli rage over the exposure of its agents has been proposed as the reason for Prime Minister Benjamin Netanyahu's prolonged refusal to apologize to Turkey's Prime Minister Recep Tayyip Erdogan for the

Gazoo

flotilla incident.

Last March Netanyahu finally called Erdogan and apologized, in the presence of President Barack Obama during his visit to Israel.

However,


it was a brave man who first ate an oyster...


negotiations over the reconciliation agreement are at a stalemate.
Posted by: trailing wife || 10/22/2013 00:00 || Comments || Link || E-Mail|| [6465 views] Top|| File under:
Official: Number Of Syrian Refugees In Turkey Exceeds 600,000
[Ynet] The number of Syrian refugees in Turkey has exceeded 600,000 and more than 400,000 of them are living outside the refugee camps set up mainly in Turkish border cities, the Turkish disaster management agency said on Monday.

"We conducted a study before the Eid (al-Adha) holidays and the numbers have increased above 600,000," said Mustafa Aydogdu,

front man

for the Disaster and Emergency Management Directorate (AFAD).
Posted by: trailing wife || 10/22/2013 00:00 || Comments || Link || E-Mail|| [6493 views] Top|| File under: Arab Spring
India-Pakistan
Paks pro drone
When Sofia Khan, a school administrator from Islamabad, travelled with hundreds of anti-drone campaigners to a ramshackle town bordering the restive Federally Administered Tribal Areas (FATA) last October she was stunned by what some tribesmen there had to say.

One man from South Waziristan heatedly told her that he and his family approved of the remote-controlled aircraft and wanted more of them patrolling the skies above his home. Access to the tribal regions is very difficult for foreign journalists; but several specialists and researchers on the region, who did not want to be identified, say there is at least a sizeable minority in FATA who share that view.

Surveys are also notoriously difficult to carry out in FATA. A 2009 poll in three of the tribal agencies found 52% of respondents believed drone strikes were accurate and 60% said they weakened militant groups. Other surveys have found much lower percentages in favour. But interviews by The Economist with twenty residents of the tribal areas confirmed that many see individual drone strikes as preferable to the artillery barrages of the Pakistani military. They also insisted that the drones do not kill many civilians—a view starkly at odds with mainstream Pakistani opinion. "No one dares tell the real picture," says an elder from North Waziristan. "Drone attacks are killing the militants who are killing innocent people."
Posted by: Nimble Spemble || 10/22/2013 10:53 || Comments || Link || E-Mail|| [6460 views] Top|| File under:
ATC to record statements of doctors in BB murder case
[Pak Daily Times] The Anti-Terrorism Court-I (ATC-I) will begin the retrial of Benazir Bhutto


... 11th Prime Minister of Pakistain in two non-consecutive terms from 1988 until 1990 and 1993 until 1996. She was the daughter of Zulfikar Ali Bhutto, founder of the Pakistain People's Party, who was murdered at the instigation of General Ayub Khan. She was murdered in her turn by person or persons unknown while campaigning in late 2007. Suspects include, to note just a few, Baitullah Mehsud, General Pervez Musharraf, the ISI, al-Qaeda in Pakistain, and her husband, Asif Ali Zardari, who shows remarkably little curiosity about who done her in...


murder case by recording statements of four doctors today (Tuesday). The doctors, working at the Holy Family Hospital (HFH) and District Headquarters (DHQ) Hospital, had treated the injured and conducted the post-mortem of

the dear departed

persons brought to the hospitals on December 27, 2007 following the attack on slain Pakistain People's Party (PPP) chairperson Benazir Bhutto at Liaquat Bagh. On October 1, ATC judge Justice Chaudhry Habibur Rehman had ordered to start the retrial of the case after the indictment of Gen (r)
Pervez Perv Musharraf


... former dictator of Pakistain, who was less dictatorial and corrupt than any Pak civilian government to date ...


, besides summoning four prosecution witnesses -- Dr Hina Bukhari and Dr Rida Khan of the HFH and Dr Qasim and Dr Ashraf of the DHQ Hospital -- for recording their statements.
Posted by: Fred || 10/22/2013 00:00 || Comments || Link || E-Mail|| [6467 views] Top|| File under: Govt of Pakistan
Israel-Palestine-Jordan
J'lem resident who planned to pass info to Hezbollah gets 3.5 years
[Ynet] The Jerusalem District Court sentenced to 42 months in prison an east Jerusalem resident who traveled to

Leb

last year, contacted Hezbollah

forces of Evil

and agreed to pass to them information related to Israel.

Asam Mash'ara tried to implement his plan but was locked away
Youse'll never take me alive coppers!... [BANG!]... Ow!... I quit!
. He was convicted in the framework of a plea bargain of contacting a foreign agent and conspiring to pass information to the enemy.
Posted by: trailing wife || 10/22/2013 00:00 || Comments || Link || E-Mail|| [6466 views] Top|| File under: Hezbollah
Leaving Prison, Returning To Terror
[Ynet] Second wave of prisoner releases set for next week; security establishment worried -- those released in previous deals stand at head of Paleostinian terror groups

Two months after first wave of prisoner releases -- on October 27 -- the State of Israel is expected to release a second wave of Paleostinian prisoners.

As part of the preconditions for the resumption of peace negotiations, Israel is slated to release 104 prisoners who have been imprisoned since prior to the Oslo Accords, most of whom were sentenced to life and considered major terror participants, with blood on their hands.

On August 13, 2013, 26 prisoners were already released. With this second phase, 32 additional prisoners will be given their freedom. The government has yet to okay the deal, but it is expected to pass. This time as well, prisoners considered major terror participants will be released to

Gazoo

. This is regardless of the fact that Israel has had bitter experience with the release of prisoners in general, especially those headed for

Gazoo

.

One of the heroes of the

Gazoo

terror movement is Ayman Sharouna, who was sentenced to 38 years for involvement in deadly terror attacks in Beersheba. He was released in the Shalit deal, and tossed in the clink
Youse'll never take me alive coppers!... [BANG!]... Ow!... I quit!
again in 2012 for breaking release conditions.

Following a 261 day hunger strike, Israel gave in and released Shraonah yet again in March, this time to the West Bank for the next 10 years. He has since become a central figure in a special unit established by

Hamas, always the voice of sweet reason,

' military wing to coordinate terror attacks in the West Bank. The unit, made up of released Paleostinian prisoners, is responsible for some of the deadliest attacks carried out in the region.

While

Gazoo

is home to those who coordinate and carry out the attacks, the brains and funding come from Turkey. Heading up terror activity for Hamas in the West Bank and

Gazoo

is another released prisoner -- Saleh Al Arouri. Among the founders of the military wing of the Hamas, Arouri did several stints in Israeli jails, before being released in 2010.

Upon his release, he was obligated to leave the area for three years, so he moved with Hamas' command (which had left Damascus) to Turkey. Today, he operates out of Turkey, with the backing of the Turkish government.

It was within this backdrop of terror operatives in

Gazoo

, the West Bank and Turkey built upon a population of released prosoners -- that Hamas Prime Minister Ismail Haniyeh


...became Prime Minister after the legislative elections of 2006 which Hamas won. President Mahmoud Abbas dismissed Haniyeh from office on 14 June 2007 at the height of the Fatah-Hamas festivities, but Haniyeh did not acknowledge the decree and continues as the PM of Gazoo while Abbas maintains a separate PM in the West Bank...


called this week -- on the one-year anniversary of the Shalit deal -- for a third intifada in the West Bank.

In the past month, Saleh Al Arouri and those under him in

Gazoo

and the West Bank, made a concerted effort to incite the area, with the intention of derailing the restarted peace talks, to weaken Paleostinan Authority President the ineffectual Mahmoud Abbas


... a graduate of the prestigious unaccredited Patrice Lumumba University in Moscow with a doctorate in Holocaust Denial...


, and to hurt Israel.

The center of rioting has been the Al-Aqsa Mosque, where most of the past month's 'spontaneous' demonstrations have taken place.

Hamas presents itself under the guise of an innocent Islamic organization, made up of mostly Jerusalem residents, which serves as a patron of the intifada. In cooperation with the northern branch of the Islamic Movement, the group -- which considers it its responsibility to protect Islamic interests at the Temple Mount -- called for "days of rage." The result was more days of violence at the mount.

According to security sources, in addition to the attempt of inciting the Paleostinian street, there has been a significant increase in shooting incidents and throwing of Molotov cocktails at Israelis in the West Bank. This included five terror attacks which left three Israelis dead over the past month.

And while security sources do not cite one specific individual as being behind the increase, the statistics are clear -- there has been an increase in general violence and terror activity. Released prisoners have had their hands in this.

At the moment, as Israel is about to release dozens of former major players in terror activity, it should consider that a portion, even if they are not young, will return to the armed Paleostinian fight, predominantly those who will go to

Gazoo

. These prisoners will be returning to a more explosive situation than earlier in the year.
Posted by: trailing wife || 10/22/2013 00:00 || Comments || Link || E-Mail|| [6489 views] Top|| File under:
Syria-Lebanon-Iran
Spike of Western, Caucasus jihadists enter Syria: Report
[MEHRNEWS] Fresh groups of jihadists are travelling from Chechnya to Syria; two transit points have been identified in Europe, reports Le Monde.

France's intelligence service reported a significant spike in the number of jihadists who travelled to Syria to fight against President Bashar Assad's regime, according to a report in the daily Le Monde.

The report on Wednesday stated that jihadists from Western and Caucasus countries vastly increased the number of entry points into to Syria since the summer. It said that the civil war represents a "power of attraction" for radical Islamists.

"Nothing like it has ever been seen before, even for Afghanistan," said a senior French intelligence official.

Schindler, a leading US expert on counterterrorism, wrote based on Le Monde's report, "France is a major source, with the number of French nationals in Syria having doubled just since May, with some 400 in various forms of transit and over 200 actually in Syria as of the beginning of October."

Fresh groups of jihadists are travelling from Chechnya to Syria. Two transit points have been identified in Europe.

Austria's capital, Vienna, has served as a major transit hub for Caucasus jihadists who work their way from the central European country to Turkey and into Syria. According to French intelligence, Chechen Islamists are using Nice, where there is a Chechen community of more than 10,000 in southern France to travel to Turkey and into Syria.

An al-Qaida member affiliated with the ISIS group from Iraq used the Turkish city of Gaziantep in late September as an entry point into Syria.

Le Monde reported that radical Islamists from Australia and Canada have left for Syria. Smaller numbers of jihadists have departed from Italy and Luxembourg.

French intelligence said there is a demographic change in the age brackets of the fighters. Lately, fighters between 20 and 35 are streaming into Syria in contrast to the spring when there were large numbers of teenagers and middle aged men in their fifties.
Posted by: Fred || 10/22/2013 00:00 || Comments || Link || E-Mail|| [6467 views] Top|| File under: al-Nusra
Three Suspects in Kidnap of Turkish Pilots Freed on Bail
[An Nahar] Mount

Leb

Investigative Judge Ziad Makna on Monday agreed to release on bail three suspects held in connection with the August abduction of two Turkish pilots near Beirut's airport, state-run National News Agency reported.

Mohammed Saleh, Hasan Saleh and Nadim Zgheib -- relatives of 2 of 9 Lebanese pilgrims freed Saturday after a 17-month kidnap ordeal in Syria -- paid a L.L.500,000 bail each, NNA said.

"We are innocent and everything will be clarified later," one of the suspects told

news hound

s as the three left the Roumieh prison.

The two Turkish Airlines pilots -- Murat Akpinar and Murat Agca -- were freed Saturday as part of a swap deal involving the release of the nine pilgrims and a number of Syrian women prisoners.

A Qatari plane carried the two men home after a Lebanese military helicopter flew them from the Riyaq airport in the Bekaa to Beirut's airport following their release by their abductors.

Eleven Lebanese pilgrims were kidnapped in Syria's Aleppo region in May 2012 as they were making their way back to

Leb

by land from pilgrimage in Iran. Two of them were released in late 2012 and the remaining nine on Saturday.

On August 9,

gunnies

kidnapped

the two Turkish pilots after ambushing a bus carrying Turkish Airlines crew from Rafik Hariri International Airport to a hotel in Beirut.

The families of the Lebanese abductees had accused Turkey of being behind the kidnapping of their loved ones. They, however, were quick to deny any involvement in the abduction of the Turkish pilots.

A previously unknown group calling itself Zuwwar Imam al-Rida claimed the abduction, and demanded that Turkey use its influence with Syrian rebels it backs to secure the release of the nine pilgrims.

On August 11, Mohammed Saleh was placed in durance vile
Drop the heater, Studs, or you're hist'try!
by the Internal Security Forces Intelligence Bureau on charges of having links to the kidnappers of two Turkish pilots.

Saleh's family insisted that he only received messages of "congratulations" on his telephone when news of the abduction broke out and that he was innocent.

Posted by: Fred || 10/22/2013 00:00 || Comments || Link || E-Mail|| [6465 views] Top|| File under: Hezbollah
Kerry Warns: Assad re-Election Would Extend Syria War
[An Nahar] U.S. Secretary of State John Kerry said Monday that any attempt by Syrian leader Bashar Assad to be re-elected would extend the country's civil war. "If he thinks he's going to solve problems by running for re-election, I can say to him, I think that certainly this war will not end as long as that's the case that he's there," Kerry said after talks with Arab League officials in Paris.
Posted by: Fred || 10/22/2013 00:00 || Comments || Link || E-Mail|| [6481 views] Top|| File under: Govt of Syria
Assad Says 'Factors Not in Place' for Syria Peace Talks
[An Nahar]
Hereditary President-for-Life Bashir Pencilneck al-Assad


The Scourge of Hama...


of war-torn Syria said the "factors are not yet in place" to launch peace talks with his opponents, in a television interview broadcast on Monday.

"No time has been set, and the factors are not yet in place if we want (a U.S.-Russian peace initiative dubbed Geneva 2) to succeed," Assad told Al-Mayadeen television.

"Which forces are taking part? What relation do these forces have with the Syrian people? Do these forces represent the Syrian people, or do they represent the states that invented them?" the embattled leader asked.

The Syrian president expressed during the interview his willingness to run for re-election, saying he did not see a reason why he should not.

Asked whether he would run, Assad said: "My answer depends on two factors. The first is the personal desire, and the second is the will of the people.

"Regarding the first point, the one related to me personally, I don't see any reason why I shouldn't run in the next election."


Anybody takin' bets on who's gonna win the next Syrian election?
Posted by: Fred || 10/22/2013 00:00 || Comments || Link || E-Mail|| [6463 views] Top|| File under: Govt of Syria
Iranian Report: Syrian Army Finds Israeli Weapons In Rebel Hands
[Ynet] The Iranian Arabic-language channel al-Alam reported that the Syrian army found six Lao missiles, machine guns, ammunition crates and communication devices, all Israeli manufactured, in the village of al-Taba in the Dara District.

According to the report, the Syrian army destroyed the stockpile.
Posted by: trailing wife || 10/22/2013 00:00 || Comments || Link || E-Mail|| [6465 views] Top|| File under: Govt of Syria
Who's in the News
31
[untagged]
11
Arab Spring
5
Govt of Syria
2
Hezbollah
2
Govt of Pakistan
1
al-Nusra
1
al-Qaeda in Sinai Peninsula
1
Commies
Bookmark
E-Mail Me
The Classics
The O Club
Rantburg Store
The Bloids
The Never-ending Story
Thugburg
Gulf War I
The Way We Were
Bio
Merry-Go-Blog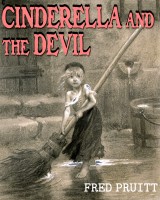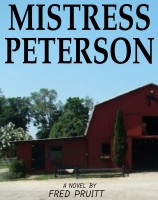 On Sale now!


A multi-volume chronology and reference guide set detailing three years of the Mexican Drug War between 2010 and 2012.

Rantburg.com and borderlandbeat.com correspondent and author Chris Covert presents his first non-fiction work detailing the drug and gang related violence in Mexico.

Chris gives us Mexican press dispatches of drug and gang war violence over three years, presented in a multi volume set intended to chronicle the death, violence and mayhem which has dominated Mexico for six years.
Click here for more information


Meet the Mods
In no particular order...


Steve White
Seafarious
Pappy
lotp
Scooter McGruder
john frum
tu3031
badanov
sherry
ryuge
GolfBravoUSMC
Bright Pebbles
trailing wife
Gloria
Fred
Besoeker
Glenmore
Frank G
3dc
Skidmark
Alaska Paul



Better than the average link...



Rantburg was assembled from recycled algorithms in the United States of America. No trees were destroyed in the production of this weblog. We did hurt some, though. Sorry.
44.200.137.63

Help keep the Burg running! Paypal: