Africa Horn
South Sudan Jails 10 Soldiers for Rights Abuses
[An Nahar] Ten South Sudanese soldiers were imprisoned for human rights


When they're defined by the state or an NGO they don't mean much...


abuses perpetrated during a 2012 campaign to disarm fighters from warring communities, an army

front man

said Friday.

The soldiers were tried before a military court and will be "imprisoned from two to four years" for their role in abuses committed in the troubled eastern state of Jonglei, said

front man

Philip Aguer, without specifying exact charges.

Three others who are on trial for murder are awaiting the decision of President Salva Kiir as to whether they will be put to death as requested by the military court, he said.

Twenty more suspects are still being investigated, he added.

Since winning independence in 2011, the South Sudanese military has led campaigns against well-armed community factions but have themselves been accused of murder, rape and human rights violations, rights groups say.

Posted by: Fred || 10/26/2013 00:00 || Comments || Link || E-Mail|| [6463 views] Top|| File under:
Khartoum Allows Polio Vaccine in Troubled States
[An Nahar] The Sudanese government has agreed to let United Nations


...an organization originally established to war on dictatorships which was promptly infiltrated by dictatorships and is now held in thrall to dictatorships...


workers vaccinate tens of thousands of children against polio


...Poliomyelitis is a disease caused by infection with the poliovirus. Between 1840 and the 1950s, polio was a worldwide epidemic. Since the development of polio vaccines the disease has been largely wiped out in the civilized world. However, since the vaccine is known to make Moslem pee-pees shrink and renders females sterile, bookish, and unsubmissive it is not widely used by the turban and automatic weapons set...


in the violence-wracked South Kordofan and Blue Nile states, the world body said Thursday.

United Nations Humanitarian Coordinator in Sudan Ali al-Zaatari said the vaccination campaign would begin on November 5.

Although Sudan was recently declared polio free, the virus has reappeared in east Africa.

South Kordofan and Blue Nile are of "particular concern," the United Nations said, because no polio vaccination programs have taken place in areas controlled by the Sudan People's Liberation Movement ? North (SPLM-N) since the rebels and the Sudanese government went to war in 2011.

The U.N. says a million people are affected by the violence.

Two weeks ago, the U.N. Security Council had urged Khartoum and the rebels to agree to allow vaccinations to go forward in the two troubled states, saying the health and livelihood of 165,000 children aged five and younger was at stake.

Posted by: Fred || 10/26/2013 00:00 || Comments || Link || E-Mail|| [6459 views] Top|| File under: Govt of Sudan
How Ikrima became a Shaboob
[Shabelle] Abdukadir Mohammed Abdukadir, a senior operative from the Somali Islamist group al-Shabaab



... the personification of Somali state failure...


, who was the target of an unsuccessful raid by US special forces last month, travelled to London in 2007, the BBC has learned.

The man, widely known as Ikrima, also applied, unsuccessfully, for asylum in Norway.

He is linked to a number of alleged terror plots in Kenya, one involving Samantha Lewthwaite, the British widow of one of the

jacket wallah

s who attacked the London transport system in 2005.

The only pictures we have of Ikrima show him as a smiling immigrant in Norway.

Taken, it is thought around 2005, a year after he moved to Scandinavia, he appears happy in his new rural Scandinavian home.

In 2008, he left for Somalia, where he is now thought to be a senior recruiter of

imported muscle

, and a possible link between al-Shabaab in Somalia and al-Qaeda in the Arabian Peninsula, based in Yemen.

Smoking marijuana

How did this transformation occur?

In Eastleigh, a district of the Kenyan capital Nairobi with a large Somali population, we met "Haji".

Haji is not his real name, he wants to remain anonymous. He is a former al-Shabaab fighter, and he knew Ikrima well.

"He came from Mombasa with his family," he says. "His family were middle class, a very virtuous family."

As teenagers, Haji and Ikrima would hang out together in Eastleigh, smoking marijuana and chewing the stimulant, khat.

In 2004 Ikrima moved to Norway, and the pair lost touch. Four years later, Haji joined al-Shabaab. When he got to Mogadishu, he was surprised to be reunited with his old friend.

"When I met him, I saw that he had changed. We used to play, we used to hug each other, whenever we met, [now] there was nothing like that.

"The guy has changed, totally changed.

"This guy called Ikrima was never on the battle ground, never on the frontline. But the guy was a strategist. He plans. He plans so extreme that, you know, those with him they say: 'Oh, that is too much, Ikrima.'"

'Awakening process'

Haji says Ikrima was aloof, keeping company mainly with al-Shabaab's

imported muscle

, who he says got preferential treatment in the organization.

He does not know where his former friend was recruited, whether it was in Norway or Somalia, or during a visit to London in early 2007.

Haji's own recruitment began in the same year. A local preacher had gone around Eastleigh targeting young, unemployed men.

"That was the time of the awakening process in Iraq," he says.

"And then all of a sudden [the preacher] had these jihadist videos, [showing] how the

Moslem

s are being killed, being raped.

"He said: 'Now the war is coming to our ancestral lands. It's our obligation to defend it.'



And the preacher said: 'I'm providing you with wages, allowances, salaries, maybe even if you like, to get married.'

And he said: 'I'm providing you with wages, allowances, salaries, maybe even if you like, to get married.'"

'Ashamed of my actions'

Haji says the preacher promised him $1,000 (£600) per month. But when he got to Somalia, the money never materialised. He never got paid.

After three years, Haji became disillusioned with life as a jihadi.

He fled al-Shabaab and returned to Kenya. Of 14 young recruits from his neighbourhood, he says that he is the only one who made it back.

Looking back, Haji regrets his time with al-Shabaab.

"What a fool I was. Now I am feeling ashamed of my actions. Why did I waste all that time, when I could do something better in life?"

Ikrima, meanwhile, is thought to be still in Somalia.

Leaked Kenyan intelligence documents have linked him to Ms Lewthwaite, the British widow of Germaine Lindsey, who was one of four suicide bombers who attacked the London transport system on 7 July 2005.

Ikrima and Ms Lewthwaite are said to have conspired, along with a second British suspect, Jermaine Grant, to bomb targets in Kenya. The alleged plot was foiled when Kenyan police nabbed
Maw! They're comin' to get me, Maw!
Mr Grant in Mombasa in December 2011.

Ms Lewthwaite slipped away, but at her home police found a diary containing musings on the life of a jihadi.

"Recently my husband gave a talk to my eight-year-old son and five-year-old daughter," it reads.

"He asked them: What do you want to be when you are older. Both agreed to wanting to be a mujahid [jihadi]," she writes

It is not clear what role, if any, Ikrima or Ms Lewthwaite might have played in the attack on the Westgate shopping mall last month.

Neither is thought to have been inside the building. But the authorities believe apprehending them is key to preventing similar attacks in the future.
Posted by: Fred || 10/26/2013 00:00 || Comments || Link || E-Mail|| [6458 views] Top|| File under: al-Shabaab
'Warring militia' to return to Kismayo under new Jubaland deal
KISMAYO, Somalia -- A new deal brokered during talks between Somali Federal Government (SFG) delegation led by Interior Minister Abdikarim Hussein Guled and Jubaland president Sheikh Ahmed Mohamed Islam (Madobe) aims to "return" a warring militia that previously fought against Jubaland government forces in Kismayo last June, Garowe Online reports.


Great idea. Bring back all the guys with guns. What could possibly go wrong?

The deal is part of implementing the Juba Agreement, signed in Addis Ababa on Aug. 27, 2013, and brokered by Ethiopia under the auspices of IGAD.

Jubaland's leader Ahmed Madobe told reporters on Monday that Jubaland administration will attend the proposed reconciliation conference in Mogadishu and noted that Jubaland has accepted the return of militia loyal to ex-warlord Col. Barre Hirale, who fought pitched battles during three days in June in Kismayo, leading to more than 100 deaths and hundreds others wounded.

On Tueday, Mr. Madobe received an European Union delegation led by EU Special Envoy to Somalia Michele Cervone in Kismayo, and called on international agencies to "come to Kismayo like the EU delegation" to provide humanitarian support to local communities.

Hirale's militia was militarily expelled from Kismayo and Federal Government officials, who are accused of using Hirale as proxy, are campaigning to return the militia back to Kismayo.

Speaking on BBC Somali Service, Mr. Abdigani Abdi Jama, an adviser to Jubaland president Ahmed Madobe, said that Hirale's militia "will surrender and will be retrained at camps" under the new agreement.


Retrained to do what? Auto repair?

Mr. Jama also noted that a technical committee comprised of Federal Government, Jubaland, AMISOM and UN officials will oversee the returning militia and reintegration into security forces.

Answering a question about Hirale's future, Mr. Jama indicated that it is a "possibility" that Jubaland administration will provide a safe passage for Hirale to fly from Kismayo airport to Mogadishu, at the request and facilitation of Federal Government in Mogadishu.
Posted by: Steve White || 10/26/2013 00:00 || Comments || Link || E-Mail|| [6458 views] Top|| File under:
Africa North
Tunisia PM renews pledge to quit to save crisis talks
[Al Ahram] Tunisia's Islamist premier Ali Larayedh made a written pledge to step down in a last-ditch bid to rescue crisis talks on Friday that the opposition was threatening to boycott.

The national dialogue aims to end months of political deadlock between the government and the mainly secular opposition that has paralysed Tunisia's political transition nearly three years after the January 2011 overthrow of veteran strongman Zine El Abidine Ben Ali.

Amid growing doubts that the opposition would attend a new attempt to launch the negotiations on Friday, Prime Minister Ali Larayedh sent a written commitment to mediators that his government would resign, his ruling Islamist party Ennahda said.

The pledge drew a positive initial reaction from opposition members, although an official reaction had yet to be announced.

Fadhel Mahfoudh, president of the bar association that is helping mediate the crisis, said he thought the national dialogue could begin later on Friday following a delay of several hours.

Earlier efforts to launch the talks on October 5 and 23 failed, most recently after a statement by Larayedh failed to satisfy opposition demands.

"Last night on television, Tunisia's prime minister reiterated his government's pledge to step down according to the quartet roadmap, following the implementation of the preceding milestones in the roadmap," Ennahda said on Friday.

"A signed statement of the same pledge has been sent to the quartet hosting the national dialogue."

The opposition has previously refused to join the talks until Larayedh gives a "clear and explicit" undertaking that his government will step down within three weeks of the dialogue's launch.

"Personally speaking, I think the written commitment responds to the expectations of (opposition coalition) the National Salvation Front and the dialogue should be able to start," Mongi Ellouze, a member of the opposition tasked with examining Larayedh's latest proposal, told AFP.

Posted by: Fred || 10/26/2013 00:00 || Comments || Link || E-Mail|| [6460 views] Top|| File under: Arab Spring
Egypt's Brotherhood says 3 members injured in Warraq church attack
[Al Ahram] Egypt's

Moslem Brüderbund

repeated their denial of any involvement in a recent church attack that left five dead, insisting the Archbishop of the church suggested that three Brotherhood members

were maimed

in the incident.

The Brotherhood condemned the incident amid accusations by the Islamist group's opponents that it took part in its planning. Investigations are still underway; testimony from a police conscript for the prosecution said there had been no security forces deployed at the church since August.

"The Church's priest asserted that three of the injured were members of the

Moslem Brüderbund

," the group said in a statement, reiterating that the Brotherhood's doctrine is one of peace not violence.

The priest, Justus Kamel, made the statement while commenting on the incident on private-owned Egyptian satellite television channel Al-Hayat earlier this week, saying the Brotherhood members were at the wedding to "congratulate their Christian friends."

The Brotherhood statement however refrained from mentioning the names of the injured.

Gunmen on

cycle of violence

s attacked a wedding at the Virgin Mary Church of Warraq in Cairo's working class neighbourhood of Imbaba on Sunday, leaving five dead, among them two girls aged eight and twelve.

A Brotherhood-led alliance issued a statement following the attack condemning the police force's lax security and the crackdown launched on the group after Islamist president Mohammed Morsi
...the former president of Egypt. A proponent of the One Man, One Vote, One Time principle, Morsi won election after the deposal of Hosni Mubarak and jumped to the conclusion it was his turn to be dictator...
was ousted by the army in July amid mass protests against him.

The Brotherhood statement held the Interior Ministry responsible for "neglecting the security of Egyptian citizens, while busy stalking peaceful protesters."

In Friday's statement, the Brotherhood called the incident a "terrorist assault" and said it was surprised by media allegations that the group was connected to the incident.

Since Morsi's ouster and the deadly dispersal of two pro-Morsi sit-ins in August, a wave of anti-Coptic Christian attacks, mainly in Upper Egypt, have been carried out.

Some reports have blamed ultra-orthodox Salafists


...Salafists are ostentatiously devout Moslems who figure the ostentation of their piety gives them the right to tell others how to do it and to kill those who don't listen to them...


for many of these attacks, after they accused Christians of colluding to remove Morsi from power.

The Warraq incident led to the largest

corpse count

in anti-Coptic attacks since Morsi's ouster.

Posted by: Fred || 10/26/2013 00:00 || Comments || Link || E-Mail|| [6458 views] Top|| File under: Arab Spring
Britain
Don't Tinker with anti-Terror Spy Network, Says Cameron
[An Nahar] British Prime Minister
David Cameron
... has stated that he is certainly a big Thatcher fan, but I don't know whether that makes me a Thatcherite, which means he's not. Since he is not deeply ideological he lacks core principles and is easily led. He has been described as certainly not a Pitt, Elder or Younger, but he does wear a nice suit so maybe he's Beau Brummel ...
says shared intelligence with the U.S. has benefited EU states as an eavesdropping row pushes

La Belle France

and Germany to demand a new code of conduct on data-gathering.

Cameron said Friday he had passed on to European partners information gleaned from intelligence in cooperation with U.S. and other allies that had helped avert terror plots.

He said anger at revelations U.S. spies listened in to calls on German Chancellor Angela Merkel
...current chancellor of Germany. She was educated in East Germany when is was still run by commies, but in 1989 got involved with the growing democracy movement when the Berlin Wall fell. Merkel is sometimes referred to by Germans as Mom...
's mobile did not mean governments should legislate to rein in "properly funded intelligence services".

Cameron endorsed an EU summit statement backing French and German moves to negotiate a new understanding on the rules of the spy game with Washington by the end of the year.

But he said media disclosures stemming from

runaway

former U.S. intelligence contractor Edward Snowden which pinpointed the leaders of Brazil and Mexico among perhaps 35 international such figures targeted was harmful in the fight against terror.

The publication of the Snowden files "is frankly signalling to people who mean to do us harm how to evade and avoid" detection, he said, citing a massacre in a Kenyan mall in which at least 67 people died.

"It is going to make our world more dangerous," Cameron said.

To avoid tilting the balance in the fight against terrorism, Cameron maintained that this "means not having some lah-de-dah, airy-fairy law" drawn up at European Union


...the successor to the Holy Roman Empire, only without the Hapsburgs and the nifty uniforms and the dancing...


level in Brussels to constrain spy operations with global importance.

"I'm satisfied we have a good framework, a framework that works," Cameron said, making reference notably to a system of cooperation known as 'Five Eyes' -- a long-accepted special relationship between the United States and

Britannia

with fellow anglo states Australia, Canada and New Zealand.

Posted by: Fred || 10/26/2013 00:00 || Comments || Link || E-Mail|| [6461 views] Top|| File under:
China-Japan-Koreas
Norks prepping new nuke test
North Korea appears to have been digging two new tunnels at a nuclear test site in Punggye-ri, North Hamgyong Province since May, sparking fears that it is preparing for another nuclear test.

Specialist website 38 North, which is run by Johns Hopkins University, said it discovered two new tunnel entrances and a mound of earth while analyzing satellite pictures of the test site taken on Wednesday. The images also show that a management/surveillance building was built near the test site and the nearby ground leveled. 38 North expects the tunneling work to take about a year.

Prof. Nam Sung-wook of Korea University said, "It seems that the North is using the Punggye-ri test site as a means to pressure the U.S. into coming to the dialogue table."

But a South Korean military source denied that there are signs that the North is preparing for another nuclear test.
Posted by: Steve White || 10/26/2013 00:00 || Comments || Link || E-Mail|| [6463 views] Top|| File under:
Home Front: WoT
NSA site down due to alleged DDoS attack
The website for the United States National Security Agency suddenly went offline Friday.


Really shouldn't snicker, NSA is supposed to DO this sort of thing, not have these things DONE to them...

NSA.gov has been unavailable globally as of late Friday afternoon, and Twitter accounts belonging to people loosely affiliated with the Anonymous hacktivism movement have suggested they are responsible.

Twitter users @AnonymousOwn3r and @TruthIzSexy both were quick to comment on the matter, and implied that a distributed denial-of-service attack, or DDoS, may have been waged as an act of protest against the NSA.

Allegations that those users participated in the DDoS — a method of over-loading a website with too much traffic — are currently unverified, and @AnonymousOwn3r has previously taken credit for downing websites in a similar fashion, although those claims have been largely contested.

The crippling of NSA.gov comes amid a series of damning national security documents that have been disclosed without authorization by former intelligence contractor Edward Snowden. The revelations in the leaked documents have impassioned people around the globe outraged by evidence of widespread surveillance operated by the NSA, and a massive "Stop Watching Us" rally is scheduled for Saturday in Washington, DC.

DDoS attacks are illegal in the United States under the Computer Fraud and Abuse Act, or CFAA, and two cases are currently underway in California and Virginia in which federal judges are weighing in on instances in which members of Anonymous allegedly used the technique to take down an array of sites during anti-copyright campaigns waged by the group in 2010 and 2011. In those cases, so-called hacktivsits are reported to have conspired together to send immense loads of traffic to targeted websites, rendering them inaccessible due to the overload.
Posted by: Steve White || 10/26/2013 00:00 || Comments || Link || E-Mail|| [6460 views] Top|| File under:
India-Pakistan
Why is Pakistain not trying Mumbai suspects, Obama asks Sharif
[Dawn] US President Barack Obama
Republicans can come along for the ride, but they've got to sit in the back...
has asked Prime Minister
Nawaz Sharif


... served two non-consecutive terms as prime minister, heads the Pakistain Moslem League (Nawaz). Noted for his spectacular corruption, the 1998 Pak nuclear test, border war with India, and for being tossed by General Musharraf...


why Pakistain had not yet started the trial of suspected Mumbai attackers.

The prime minister revealed this while talking to the media before leaving Washington after a four-day visit to the United States.

On Wednesday, Mr Sharif had a two-hour long meeting with Mr Obama, which covered all issues of mutual concern.

"He (Obama) asked, why the trial of the (Mumbai) terrorist attack in India has not started yet," Mr Sharif said.

During the meeting, the US president also raised the issue of Jamaat-ud-Dawa


...the front organization of Lashkar-e-Taiba...


, cross-border terrorism and Dr Shakil Afridi, the Pak doctor who helped the CIA track down the late Osama bin Laden


... who was laid out deader than a mackerel, right next to the mackerel...


and has been in prison since then.

"He (Obama) has raised the issue of (Dr Shakil) Afridi. He spoke about cross-border movement. He also talked about Jamaat-ud-Dawa," the prime minister said, without giving details.

"Pakistain has to put its house in order -- we have to do that -- we will fulfill the responsibility entrusted to us by the people of Pakistain," said Mr Sharif while responding to US concern on this issue.

"We should have managed our house better -- now the nation is suffering -- we have to pull Pakistain out of the difficult phase -- I feel with a sound policy, support of the media, civil society and the nation, we will be able to steer Pakistain out of troubles."

Mr Sharif said he informed Mr Obama that his government was holding a dialogue with the Taliban, a decision backed by all political parties in the country.

"Pakistain has taken a conscious decision," he said, adding that he had asked the United States to back Pakistain on this approach.

Mr Sharif told

news hound

s that Pakistain's relationship with India was discussed at length and they also reviewed the

Kashmire

dispute. But he did not say which aspect of the issue he raised and how Mr Obama responded.

The prime minister said he made a strong case for greater Pak trade access to the United States in his meeting with Mr Obama.

"I fulfilled my duty to put on table issues of concern to Pakistain ... talked about all those issues that pertain to Pakistain's

illusory sovereignty

and respect," he said.

"Economic and energy cooperation, education, extremism issue, Pakistain, Afghanistan, Pakistain-India relations and the

Kashmire

dispute, the drone issue and the matter of incarcerated
Don't shoot, coppers! I'm comin' out!
Pak scientist Dr
Aafia Siddiqui


...American-educated Pak cognitive neuroscientist who was convicted of assault with intent to murder her U.S. interrogators in Afghanistan. In September 2010, she was sentenced to 86 years in jug after a three-ring trial. Siddiqui, using the alias Fahrem or Feriel Shahin, was one of six alleged al-Qaeda members who bought $19 million worth of blood diamonds in Liberia immediately prior to 9-11-01. Since her incarceration Paks have taken her to their heart and periodically erupt into demonstrations, while the government tries to find somebody to swap for her...


" were the issues he discussed with Mr Obama, the prime minister said.

"We are trying to enforce law -- launched a well thought-out operation in Bloody Karachi


...formerly the capital of Pakistain, now merely its most important port and financial center. It is among the largest cities in the world, with a population of 18 million, most of whom hate each other and many of whom are armed and dangerous...


because establishment of peace in Karachi will benefit the entire country -- it will help stimulate economic growth by bringing investment -- we have to address (problems) -- we will not let Pakistain remain like this," he said.

"We will fulfil our obligation -- it is doable -- we can make Pakistain much better than what it is today so that coming generations may live a better life -- we want to make Pakistain a model in South Asia."

Posted by: Fred || 10/26/2013 00:00 || Comments || Link || E-Mail|| [6459 views] Top|| File under: Govt of Pakistan
Courts to decide Afridi's fate, Pakistan tells US
[Dawn] Pakistain has told the US that Shakil Afridi, the doctor who helped the CIA track down former Al Qaeda leader the late Osama bin Laden


... who is now beyond all cares and woe...


, was no hero and that his fate would be decided by the courts, DawnNews reported.

Pakistain's Foreign Secretary Jalil Abbas Jilani was giving a briefing after a meeting between a US House Committee on Foreign Affairs and a delegation led by Prime Minister
Nawaz Sharif


... served two non-consecutive terms as prime minister, heads the Pakistain Moslem League (Nawaz). Noted for his spectacular corruption, the 1998 Pak nuclear test, border war with India, and for being tossed by General Musharraf...


Jilani said a high-level delegation from Pakistain would visit the United States on Nov 12.

The meeting which was attended by Pakistain's Federal Finance Minister Senator Ishaq Dar, Foreign Secretary Jilani and Prime Minister's Adviser on Foreign Affairs and National Security Sartaj Aziz discussed matters relating to the "war against terrorism",

myrmidon

outfits like the Lashkar-e-Taiba
...the Army of the Pure, an Ahl-e-Hadith terror organization founded by Hafiz Saeed. LeT masquerades behind the Jamaat-ud-Dawa facade within Pakistain and periodically blows things up and kills people in India. Despite the fact that it is banned, always an interesting concept in Pakistain, the organization remains an blatant tool and perhaps an arm of the ISI...
(LT), civil nuclear program, drone strikes, energy crisis, educational reforms, regional stability and trade.

During the meeting, the foreign secretary said that the US was told that the LT had already been banned in Pakistain and that action could be taken against Hafiz Muhammad Saeed



...who would be wearing a canvas jacket with very long sleeves anyplace but Pakistain...


if substantial evidence was made available.

Regarding the demand to release Dr Shakil Afridi, Jilani said the US was told that Afridi was no hero and was facing criminal cases, adding that the courts would decide his fate.

Earlier, the BBC Urdu website had reported that United States Representative Edward Royce, a

Caliphornia, an impregnable bastion of the Democratic Party,

Republican and Chairman of the House Foreign Affairs Committee had emphasised on Afridi's release during the meeting.

The meeting was also attended by chairman representatives of both the parties in the House and 15 other members.

Afridi was convicted and sentenced to 33 years last year in May for involvement in anti-state activities by a tribal court.

A judicial official overturned the 33-year jail sentence in August this year but Afridi remains in detention.

He is accused of colluding with banned

myrmidon

outfit Lashkar-e-Islam and its chief Mangal Bagh
...a former bus driver, now head of the Deobandi bandido group Lashkar-e-Islam and the Terror of

Khyber Agency

...
.
Posted by: Fred || 10/26/2013 00:00 || Comments || Link || E-Mail|| [6459 views] Top|| File under: Govt of Pakistan
Secret assent for drone strikes no more: FO
[Dawn] While not denying explicitly that the previous government had endorsed drone attacks by the US, the Foreign Office on Thursday chose to speak only about the current administration, saying the government's stance against drone attacks was very clear.

"Whatever understandings there may or may not have been in the past, the present government has been very clear regarding its policy on the issue," Foreign Office

front man

Aizaz Chaudhry said while responding to a question regarding a Washington Post report that Pakistain government had been on board with regard to drone attacks, at least during the four-year period from 2007 to 2011.

The Post report said secret diplomatic memos and CIA documents leaked to it suggested a "secret arrangement" between the two countries on drone attacks.
Posted by: Fred || 10/26/2013 00:00 || Comments || Link || E-Mail|| [6459 views] Top|| File under: Govt of Pakistan
Sialkot border villages hit hard by firing
[Dawn] Unprovoked shelling and indiscriminate firing by Indian troops from across the border have caused the suspension of harvesting of paddy and other crops in villages along the Sialkot Working Boundary, residents of the affected areas told a team of foreign and local journalists on Thursday.

The people living in areas along Bajwat, Chaprar, Suchitgarh and Shakargarh sectors said the shelling and firing had intensified in recent days.

Officials of Chenab Rangers told the journalists that the Indian Border Security Force (BSF) had fired more than 4000 mortar shells and heavy bullets over the past eight days in villages near the Sialkot border, causing losses of human lives. They said several mortar shells fired by the BSF also landed in fields, but luckily these did not explode.

The Rangers retaliated in a befitting manner and silenced the Indian guns.

The villagers said they were facing immense problems because of the Indian shelling and firing. The media personnel also saw the houses and other buildings badly riddled by the shelling.

Posted by: Fred || 10/26/2013 00:00 || Comments || Link || E-Mail|| [6460 views] Top|| File under: Govt of Pakistan
'Polio on agenda of talks with Taliban'
[Dawn] The government has decided to include polio


...Poliomyelitis is a disease caused by infection with the poliovirus. Between 1840 and the 1950s, polio was a worldwide epidemic. Since the development of polio vaccines the disease has been largely wiped out in the civilized world. However, since the vaccine is known to make Moslem pee-pees shrink and renders females sterile, bookish, and unsubmissive it is not widely used by the turban and automatic weapons set...


vaccination on the agenda of dialogue with the Taliban as 90 per cent of the cases during the current year have been reported from Fata where the

gunnies

have banned anti-polio campaigns.

This was stated by Minister of State for Health Regulations Saira Afzal Tarar while talking to mediapersons at a function held in connection with the World Polio Day here on Thursday.

It may be noted that Taliban have imposed a ban on polio vaccination campaigns in South and North
Wazoo.

The minister said Taliban should understand the fact that children were suffering because of their ban on the polio drives.

She said so far this year 49 cases of polio had been reported in Pakistain -- 36 in Fata, three in Punjab, four in Sindh and six in Khyber-Pakhtunkhwa


... formerly NWFP, still Terrorism Central...


.

"Polio virus circulation has been restricted to three zones i.e. Fata, Quetta and its neighbouring districts of Qilla Abdullah and Pishin and Bloody Karachi


...formerly the capital of Pakistain, now merely its most important port and financial center. It is among the largest cities in the world, with a population of 18 million, most of whom hate each other and many of whom are armed and dangerous...


's Gadap Town."

Ms Tarar said one of the biggest obstacles in the eradication of polio was the lack of consistent access to children in the highest risk areas. She said 260,000 children in North and South Waziristan had not been vaccinated against polio since July 2012.

Posted by: Fred || 10/26/2013 00:00 || Comments || Link || E-Mail|| [6461 views] Top|| File under: Govt of Pakistan
Differences erupt between PTI and JI in Nowshera
[Dawn] Differences have cropped up between the Nowshera chapters of Pakistain Tehrik-e-Insaf
...a political party in Pakistan. PTI was founded by former Pakistani cricket captain and philanthropist Imran Khan. The party's slogan is Justice, Humanity and Self Esteem, each of which is open to widely divergent interpretations....
and Jamaat-e-Islami
...The Islamic Society, founded in 1941 in Lahore by Maulana Sayyid Abul Ala Maududi, aka The Great Apostosizer. The Jamaat opposed the independence of Bangladesh but has operated an independent branch there since 1975. It maintains close ties with international Mohammedan groups such as the Moslem Brotherhood. the Taliban, and al-Qaeda. The Jamaat's objectives are the establishment of a pure Islamic state, governed by Sharia law. It is distinguished by its xenophobia, and its opposition to Westernization, capitalism, socialism, secularism, and liberalist social mores...
as Jamaat leaders are openly criticising the PTI-led coalition government for ignoring its workers in jobs and other matters.

Sources said that Chief Minister Pervez Khattak had made a complaint to Jamaat-e-Islami provincial chief Prof Ibrahim about the new developments.

"He also suggested setting up a joint coordination committee to chalk out future line of action," sources in the JI said.

They said that the proposed names for the joint coordination committee included JI district chief Merajuddin, Shabaab-e-Milli district president Iftikhar Ahmad and Asif Luqman while on provincial level Senior Minister Sirajul Haq would represent the party.

Quoting JI local leadership, the sources said that they had set January 30 deadline for the provincial government to devise a clear formula for sharing developmental works with the coalition partners.

In case of the PTI's failure, the Nowshera chapter of JI would start a protest movement to pressurise its leadership to part ways with the PTI, they said.

The local JI leaders have criticised new appointments in health department and workers welfare board, alleging that the PTI-led government had ignored coalition parties in sharing the jobs.

The sources said that the PTI could get 50 per cent share in all jobs while the remaining 50 per cent should be distributed among the allied partners, including JI and Qaumi Watan Party.

In this connection, when JI district chief Merajuddin was contacted he said that his party had not given any deadline for launching agitation nor was there any grouping in the Jamaat.

He, however, said that they had registered complaints with the provincial JI amir against the attitude of PTI local leadership with their activists.

Mr Merajuddin also said that the JI provincial amir had issued a press statement that all matters with the PTI-led government were moving in the right direction.

Posted by: Fred || 10/26/2013 00:00 || Comments || Link || E-Mail|| [6460 views] Top|| File under: Govt of Pakistan
Perv detained a while longer
A Pakistani court extended the custody of former dictator Pervez Musharraf on Friday, dampening hopes he would be able to leave the country any time soon following months under house arrest and legal wrangling over his fate.

Musharraf was arrested two weeks ago on charges related a 2007 raid on a radical mosque - just as his lawyer announced the former ruler was free to leave the country after being granted bail in another, unrelated case.

"The judicial magistrate extended the custody of Pervez Musharraf till October 29," Iftikhar Chattha, an investigation officer, told Reuters, adding that the investigation had not yet finished.

Musharraf seized power in a 1999 coup but was forced into exile nine years later after a showdown with the judiciary. He returned to Pakistan this year to contest May elections but was barred from standing by a flurry of court cases.

The arrest of Musharraf - a former army chief - was unprecedented in a country ruled by the powerful military for more than half of its life.

Despite his arrest, Musharraf is not being held in a jail with common criminals. Friday's hearing was held at his villa on the outskirts of Islamabad. The house has been declared a sub-jail by the authorities.
Posted by: Steve White || 10/26/2013 00:00 || Comments || Link || E-Mail|| [6457 views] Top|| File under: Govt of Pakistan
Syria-Lebanon-Iran
Israel's Defense Minister: Hizbullah-Global Jihad 'Civil War' Raging in Lebanon
[An Nahar] Israeli Defense Minister Moshe Yaalon has said "civil war" was raging in

Leb

between Hizbullah and Global Jihad members who have attempted to drag Israel into the conflict.

"To those who are not yet aware, there is already a civil war in

Leb

. Global Jihad, which has infiltrated

Leb

and is attacking Hizbullah, is blowing up

boom-mobile

s in Dahieh and is firing rockets at Dahieh and the Bekaa Valley," Yaalon said Thursday in reference to recent attacks on Hizbullah's strongholds.

He said that the same elements were behind recent rocket attacks on northern Israel in August.

They intended to elicit an Israeli response against Hizbullah, Yaalon said. But stressed that the Shiite party was quick to deny it was involved in the attacks.

He claimed Iran poses the greatest threat to Israel by arming proxies such as Hizbullah, Islamic Jihad


...created after many members of the Egyptian Muslim Brotherhood decided the organization was becoming too moderate. Operations were conducted out of Egypt until 1981 when the group was exiled after the assassination of President Anwar Sadat. They worked out of Gaza until they were exiled to Lebanon in 1987, where they clove tightly to Hezbollah. In 1989 they moved to Damascus, where they remain a subsidiary of Hezbollah...


and

Hamas, always the voice of sweet reason,

.

"We are certainly talking about a regime with ambitions of world hegemony, and therefore we say that an unconventional regime such as this ... must absolutely not have unconventional weapons, in this case nuclear weapons," Yaalon said.

Meanwhile,


...back at the pie fight, Bella grabbed the cocoanut cream...


Maj.-Gen. Noam Tibon, the commander of the Israeli Army's Northern Corps, said elite Hizbullah fighters are leading the Syrian regime's battle against rebels in the country's hotspots.

"We must understand that this is not a war in Syria where Syrians are fighting against Syrians anymore," Tibon said at The Jerusalem Post Diplomatic Conference in Herzliya.

Hizbullah is the "elite force today fighting against the rebels in Syria," he said.

The party is "fighting in the most dangerous and tough areas in Syria and actually leading the struggle," he added.

Locally, Hizbullah is fighting a sectarian war in

Leb

and preparing for a possible conflict with Israel, Tibon warned.

Hizbullah has more than 100,000 rockets aimed at Israel, which represents a new kind of terrorism facing the Jewish state, he said.

Posted by: Fred || 10/26/2013 00:00 || Comments || Link || E-Mail|| [6461 views] Top|| File under: Hezbollah
Rifi Accuses Hizbullah of Arming 'Tripoli Gangs,' Says Groups Submissive to Damascus
[An Nahar] Former Internal Security Forces chief Maj. Gen. Ashraf Rifi accused Hizbullah on Friday of supplying armed gangs in the northern city of Tripoli


...a confusing city, one end of which is located in Lebanon and the other end of which is the capital of Libya. Its chief distinction is being mentioned in the Marine Hymn...


with arms and money.

"Hizbullah is supporting these armed gangs in Tripoli and providing them with weapons and money," Rifi said at a

presser

he held in Tripoli.

He noted: "Weapons possessed by the residents of (the Tripoli neighborhood of) Bab al-Tabbaneh is not equivalent to the arms of Hizbullah and those of the Resistance


That'd be the Hezbullies, natch...


Brigades."

"We have the Lebanese state and another state inside also in the country. Apparently Hizbullah's state dominates over the Lebanese state."

Rifi also considered that a group in Tripoli is subjected to the Syrian regime.

"But the city does not fear the Syrian regime and its security should not be in the hands of Hizbullah. Tripoli is able to defend itself by referring to the state's powers," he stressed.

"It is the state's duty to preserve the security of Tripoli," he added. "Our choice is the state."

The former ISF chief denied that what is happening in the northern city if a confrontation between Sunnis and Allawites.

"It is a confrontation between criminals and the city's residents," he pointed out, calling for implementing the law in the city.

Rafi called on the residents of (Tripoli's neighborhood of) Jabal Mohsen to condemn the double blasts that targeted two mosques in the city, urging also security forces to prosecute and try those behind the bombings.

"I urge Tripoli's residents and leaders to communicate and look into a roadmap."

The toll in the ongoing fighting in Tripoli rose to at least six dead and more than 70 injured on Friday.

The

festivities

broke out on Monday evening as celebratory gunfire erupted in Jabal Mohsen over Syrian
Hereditary President-for-Life Bashir Pencilneck al-Assad


Trampler of Homs...


's appearance on al-Mayadeen television for an interview.

Posted by: Fred || 10/26/2013 00:00 || Comments || Link || E-Mail|| [6458 views] Top|| File under: Hezbollah
Syria rebels meet peace envoy: FSA
[Al Ahram] The meeting comes as UN-Arab League envoy Brahimi tours the region in a bid to build a consensus for holding a peace conference next month in Geneva between regime and rebel representatives

Posted by: Fred || 10/26/2013 00:00 || Comments || Link || E-Mail|| [6458 views] Top|| File under: Govt of Syria
Norway rejects US request to destroy Syria weapons
Norway's foreign minister says his country has turned down a US request to receive Syria's chemical weapons for destruction.
Boerge Brende on Friday said Norway doesn't have the capabilities to handle the request by the deadlines given so there was no point in continuing the discussions.


"Yes? President Who? Well alright, I have only a minute but put him on..."

Brende said the US is looking at other alternatives but didn't give details.


Sucks when no one returns your calls, eh Champ?
Posted by: Steve White || 10/26/2013 00:00 || Comments || Link || E-Mail|| [6466 views] Top|| File under:
Who's in the News
40
[untagged]
11
Govt of Pakistan
4
Arab Spring
4
Govt of Syria
3
al-Shabaab
2
Hezbollah
1
Islamic State of Iraq & the Levant
1
Palestinian Authority
1
al-Qaeda
1
Pirates
1
Boko Haram
1
al-Nusra
1
Govt of Sudan
Bookmark
E-Mail Me
The Classics
The O Club
Rantburg Store
The Bloids
The Never-ending Story
Thugburg
Gulf War I
The Way We Were
Bio
Merry-Go-Blog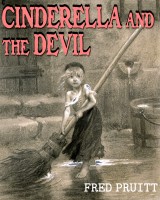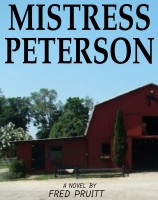 On Sale now!


A multi-volume chronology and reference guide set detailing three years of the Mexican Drug War between 2010 and 2012.

Rantburg.com and borderlandbeat.com correspondent and author Chris Covert presents his first non-fiction work detailing the drug and gang related violence in Mexico.

Chris gives us Mexican press dispatches of drug and gang war violence over three years, presented in a multi volume set intended to chronicle the death, violence and mayhem which has dominated Mexico for six years.
Click here for more information


Meet the Mods
In no particular order...


Steve White
Seafarious
Pappy
lotp
Scooter McGruder
john frum
tu3031
badanov
sherry
ryuge
GolfBravoUSMC
Bright Pebbles
trailing wife
Gloria
Fred
Besoeker
Glenmore
Frank G
3dc
Skidmark
Alaska Paul



Better than the average link...



Rantburg was assembled from recycled algorithms in the United States of America. No trees were destroyed in the production of this weblog. We did hurt some, though. Sorry.
3.215.79.116

Help keep the Burg running! Paypal: