Africa Horn
Piracy in Somalia: More sophisticated than you thought
A new study reveals how Somali piracy is financed


Great analysis of the costs and mechanisms of piracy. What this article doesn't touch on is that piracy in the Western Indian Ocean is on the wane precisely because the international shipping community has changed the cost structure of piracy. The big ships now do 'best practices' to avoid being hijacked, and bigger ships (and shipping companies) are employing armed guards at sea. Just the presence of these guards and a few warning shots will scare off the pirates -- further proof that it's money, not ideology, driving the piracy business. The pirates, after all, want to live to spend their loot.


But it's interesting to see the cost structure, and to remember that in the end, piracy is an old, old business. It survives because it makes economic sense for the pirates and their backers.

PIRACY remains a concern for ships passing the Horn of Africa, even though the number of incidents has plummeted since 2011, when armed protection was beefed up on board many large vessels. The topic grips the public imagination. Witness the success of "Captain Phillips", a film in which a vessel captained by the actor Tom Hanks is hijacked by Somalis. Yet the pirate economy is poorly understood. A report*, to be released on November 4th by the World Bank, the UN and Interpol sheds new light.

The authors interviewed current and former pirates, their financial backers, government officials, middlemen and others. They estimate that between $339m and $413m was paid in ransoms off the Somali coast between 2005 and 2012. The average haul was $2.7m. Ordinary pirates usually get $30,000-75,000 each, with a bonus of up to $10,000 for the first man to board a ship and for those bringing their own weapon or ladder.

Qat, a narcotic plant that is chewed by many, is often provided to pirates on credit during an operation. Their consumption is recorded and, when the ransom is paid, each pirate gets his share, minus what he consumed.

Other deductions include food and fines for bad behaviour, such as mistreating the crew, which often carries a $5,000 fine and dismissal. This is in keeping with centuries-old pirate codes: John Phillips (no relation), an 18th-century pirate, was said to have stated that anyone who "meddled" with a woman without her consent "shall suffer present death". Some pirates find it difficult to retire because they end up in debt at the end of a hijack. Part of the ransom money flows to local communities that provide services to pirates.

Payments go to cooks, pimps and lawyers, who are increasingly sought after, as well as banknote-checkers with machines that can detect fakes. Money is also paid to militias that control ports. Under one agreement in Haradheere, a port north of Mogadishu, Somalia's capital, pirates paid a "development tax" of 20% to the Shabab, an Islamist rebel group tied to al-Qaeda.

During operations, pirates spend with abandon. Interest rates on loaned goods and services are high: $10 of mobile-phone airtime is charged generally at around $20. The men on the anchored ships also pay up to three times the market price for qat, driving up prices on the coast. "With piracy everything became more and more expensive," complains a fisherman-turned-pirate. Some locals (including former pirates) offer services to potential and actual victims of piracy, for instance as consultants, negotiators or proof-of-life interviewers. Some of these "companies" openly advertise their services, sometimes contacting victims directly.

Financing pirate expeditions can be quite cheap by comparison. The most basic ones cost a few hundred dollars, which may be covered by those taking part. Bigger expeditions, involving several vessels, may cost $30,000 and require professional financing, This comes from former police and military officers or civil servants, qat dealers, fishermen and former pirates. They take anywhere between 30% and 75% of the ransom.

A typical operation has three to five investors. Some provide loans or investment advice to other financiers. Some financiers, especially those in the Somali diaspora who have little cash inside Somalia but large deposits abroad, employ what the report describes as "trade-based money-laundering" to send funds to Somalia. This involves finding legitimate Somali importers willing to use a financier's foreign money to pay for their shipments and reimburse him at home in cash once the goods are sold.

Pay as you go

The same technique is sometimes used to transfer ransom money out of Somalia. Cash is also smuggled across the region's porous borders or transferred through intermediaries. One pirate took $12,000 in $50 and $100 bills to an office that transmits money and wired it abroad, bought a car and shipped it back to Somalia. The Somali financial sector is surprisingly dynamic and growing more quickly than state institutions. Various internet-payment services have popped up, even in the roughest parts of the country.

The report identifies Djibouti, Kenya and the United Arab Emirates (UAE) as the main transit points and final destinations for much of the loot. The financial institutions in Dubai, part of the UAE, are a particular worry. Investigators concluded that the ransom from the hijacking of the MV Pompei in 2012 was moved to Djibouti, then wired to banks in Dubai.

A third of pirate financiers invest profits in setting up militias or gaining political influence. Some also finance religious extremists. Ciise Yulux, one of the most active pirate leaders who is reckoned to command up to 70 men, provided money and equipment to fighters linked to the Shabab and al-Qaeda in 2012. Much of the rest flows into property and the qat trade.

Qat-chewing is big (and generally legal) business in much of the region, and the role of Somalis in distributing it is growing. The lack of transparency or monitoring of the qat trade in Kenya, the main supplier to Somalia, makes it susceptible to crime. Nine tonnes of the green leaf is flown each day from Kenya to Mogadishu, say airport officials. In some cases, pirate financiers have taken over entire qat co-operatives. They invested in the trade partly to feed the pirates' habit. That is especially lucrative because of their willingness to pay over the odds. The writers of the study suggest ways to disrupt the money flows from piracy, such as better monitoring of cash transmitters and qat producers. But it may be harder to stop laundering the money than to curb the piracy itself.
Posted by: Steve White || 11/04/2013 00:00 || Comments || Link || E-Mail|| [6458 views] Top|| File under:
Sudan's most popular daily back after ban during demos
[Al Ahram] Sudan's most popular newspaper, run by President Omar al-Bashir

Head of the National Congress Party. He came to power in 1989 when he, as a brigadier in the Sudanese army, led a group of officers in a bloodless military coup that ousted the government of Prime Minister Sadiq al-Mahdi and eventually appointed himself president-for-life. He has fallen out with his Islamic mentor, Hasan al-Turabi, tried to impose shariah on the Christian and animist south, resulting in its secessesion, and attempted to Arabize Darfur by unleashing the barbaric Janjaweed on it. Sudan's potential prosperity has been pissed away in warfare that has left as many as 400,000 people dead and 2.5 million displaced. Omar has been indicted for genocide by the International Criminal Court but nothing is expected to come of it.
's uncle, returned to the streets Sunday after a month-long closure ordered by state security agents during fuel-price protests.

"Thanks be to God. We are back," read the headline on a column written by Al-Intibaha boss Al-Tayeb Mustafa.

The paper had been closed since late September after the government slashed fuel subsidies, pushing up prices at the pump by more than 60 percent.

The decision sparked the worst urban unrest of Bashir's 24-year rule with dozens killed and hundreds incarcerated
Drop the rod and step away witcher hands up!
Journalists complained that censorship intensified during the demonstrations.

The Committee to Protect Journalists, a New York-based watchdog, said Sudan was using "censorship and intimidation" in an effort to make

news hound

s stick to the official line about the protests.

Al-Intibaha had been a regular critic of the decision to cut government fuel subsidies.

"I will continue to raise the main issues, as I did before," newspaper chief Mustafa wrote in his Sunday column.

The pan-Arab satellite channel Sky News Arabia, also ordered shut during the demonstrations, was allowed to resume work last Thursday.

But Al-Arabiya, a second pan-Arab station closed at the same time, has still not been allowed to restart operations in Khartoum.

In an 28 October speech to parliament, Bashir hinted that press censorship would ease now that the situation "has returned to normal".

Sudan ranks near the bottom, at 170 out of 179, in the Reporters Without Borders (RSF) 2013 World Press Freedom Index.

Posted by: Fred || 11/04/2013 00:00 || Comments || Link || E-Mail|| [6506 views] Top|| File under: Arab Spring
Africa North
France says its journalists 'coldly assassinated' in Mali
[Al Ahram]

La Belle France

said on Sunday two French journalists found dead in the northern Mali region of Kidal had been "coldly assassinated" by

gunnies

and vowed to step up security measures in the area.

Radio journalists Claude Verlon and Ghislaine Dupont were

kidnapped

after interviewing a member of the MNLA Tuareg separatist group in northern Mali.

Their bodies were found on Saturday by a French patrol 12 km (8 miles) outside Kidal, the birthplace of a Tuareg uprising last year that plunged Mali into chaos, leading to a coup in the capital Bamako and the occupation of the northern half of the country by

gunnies

linked to Al-Qaeda.

Full details of why the journalists were killed and who carried out the attack were not immediately clear, but Foreign Minister Laurent Fabius put the blame firmly on

gunnies

operating in the region.

"The assassins are those that we are fighting, the terrorist groups that refuse democracy and elections," Fabius said, calling the killings "heinous and revolting".

Fabius said one of the journalists had been shot twice, and the other three times. He said French forces had tried to find the hostage takers, but to no avail.



Gay Paree

launched air strikes and sent thousands of soldiers into Mali at the start of the year to drive back al Qaeda-linked rebels it said could turn the West African country into a base for international attacks.

Although Malian, UN and French troops are stationed in Kidal, none are heavily deployed. The Malian army's contingent is generally symbolic and soldiers are confined to their base.

There are some 200 UN peacekeepers (MINUSMA)who are officially in control of security and

La Belle France

also has about 200 troops, though their operations in the region have focussed on the Adrar des Ifoghas mountains to the north, which served for years as a hideout for

bully boy

s.

GUNMEN ROAM KIDAL

"Security in the area and the surrounding areas will be increased," Fabius said, after a specially convened meeting between President Francois Hollande


...the Socialist president of La Belle France, an economic bad joke for la Belle France but seemingly a foreign policy realist...


and key cabinet ministers. He did not elaborate.

Mali government

front man

Mahamane Baby echoes those comments saying President Ibrahim Boubacar Keita and Hollande had agreed that the status quo could not remain during a telephone call late on Saturday.

"The two heads of state agreed that the situation in Kidal was unacceptable and that a change was necessary to ensure the security of all Malians and foreigners present there," he said.

According to the Ouagadougou agreement signed by Mali's government and rebel groups ahead of the July elections that aimed to pave the way for a peace deal across the country, rebel fighters were due to be confined to barracks before the new government launched a final round of peace talks.

However,


nothing needs reforming like other people's bad habits...


MNLA fighters still operate in and around Kidal, much to the frustration of Bamako. A small contingent of Malian government troops is present in the town, though they are largely confined to barracks.

The journalists' deaths came just days after four

kidnapped Frenchies

kidnapped in Niger by Al-aeda's north African (AQIM) wing were released following secret talks with officials from the West African country. They had been held for three years.



Gay Paree

dismissed media reports the government had used public funds to pay a ransom of some $20 million.

Pierre Boilley, an Africa expert at the Centre for National Scientic Research (CNRS), said the attack was likely to have been carried out by groups linked to AQIM or to a lesser degree people trying to undermine political talks between the central government and northern rebels.

"It could also have been vengeance. There are difficulties within AQIM. Some may have benefited from the hostages' ransom, and others may have been neglected so it's a possible hypothesis," he said.

Posted by: Fred || 11/04/2013 00:00 || Comments || Link || E-Mail|| [6459 views] Top|| File under: al-Qaeda in North Africa
Italy to commence aerial and electronic border surveillance - Zeidan
[Libya Herald] Speaking at Wednesday's

presser

, Prime Minister Ali Zeidan announced that

Italia

will start the aerial and electronic surveillance of Libyan borders.

Zeidan said that the surveillance would cover the area from Owaynat, near the Egyptian-Sudanese border, all the way up to the junction of the Libyan-Tunisian-Algerian border.

The Prime Minister added that this border surveillance would have an important role in reducing border incursions by

undocumented Democrat

s.



Italia

is determined to contribute to the re-activation of the Libyan state and help it out of this crises by helping in some development and security projects, until Libya reaches where it wants to be, Zeidan explained

The Prime Minister then added that this is because Libya's security is the security of the Mediterranean and the well being of Libya is the well being of the Mediterranean.

The Prime Minister gave no further details during his

presser

on this border surveillance project. He gave no indication, for example, on the starting date of the project, its duration nor who exactly would be bearing the cost.

The Italian embassy in Tripoli


...a confusing city, one end of which is located in Lebanon and the other end of which is the capital of Libya. Its chief distinction is being mentioned in the Marine Hymn...


when contacted by Libya Herald also said that at this time they

could say no more.

to add to Prime Minister Zeidan's statement.
Posted by: Fred || 11/04/2013 00:00 || Comments || Link || E-Mail|| [6479 views] Top|| File under: Arab Spring
Mursi to face trial in closed session
[ENGLISH.ALARABIYA.NET] The head of Cairo's Appeal Court declared that the trial of ousted Islamist President Mohammad Mursi will not be broadcast live on air, and that photographers and journalists will not be allowed to attend.

Egyptian authorities decided on Sunday to move the trial of the ousted president Mohammad Mursi to the Police Academy on Monday instead of the previously announced police institute near Cairo's Tora prison, reported Al Arabiya's Cairo correspondent.

The Interior minister, accompanied by a number of security officials, visited the Police Institute to oversee the final preparations for the trial on Saturday.

A media adviser at the prime minister's office denied the rumors about closing down a number of government offices during the trial.

Everything would continue as normal, including the current curfew, added the adviser.

Mursi, who was ousted by the Egypt's army after massive protests against his rule, is due to appear in court along with 14 other senior

Moslem Brüderbund

figures on charges of inciting violence.

If found guilty, he and the other defendants could face life imprisonment or the death penalty.


Posted by: Fred || 11/04/2013 00:00 || Comments || Link || E-Mail|| [6461 views] Top|| File under: Arab Spring
Tunisia extends emergency rule as crisis talks hit delays
[ENGLISH.ALARABIYA.NET] Tunisia on Sunday extended a state of emergency in place since its 2011 uprising, as politicians remained deadlocked in talks to choose a new premier at a time of rising Islamist unrest.

The presidency said it was extending until end of June the state of emergency, which has been renewed by periods ranging from one to three months over the past year and a half.

It did not explain the decision nor why the measure was extended by a full eight months.

The announcement came as the ruling Islamist party Ennahda and the opposition failed to meet a Saturday deadline to agree on a new prime minister to steer Tunisia out of a months-long crisis.

The UGTT powerful trade union which has been mediating the talks said a new deadline has been set for Monday noon.

Tensions have gripped Tunisia since veteran strongman Zine El Abidine Ben Ali was toppled in the 2011 uprising, and were exacerbated by the murders of opposition politicians Chokri Belaid in February and Mohammed Brahmi in July.

The opposition and the government say Islamist radicals, oppressed under Ben Ali and whose influence has grown since the uprising, are behind the killings and deadly attacks targeting mostly security forces.

The opposition has demanded the government's resignation and the formation of a cabinet of independents, accusing the current line-up headed by the moderate Ennahda of failing to rein in jihadists.

After months of stalling, Ennahda opened talks with the opposition on October 25 in line with a roadmap to form the new government, agree on a much-delayed constitution and prepare for elections.

Prime Minister Ali Larayedh said he would step down so long as the timetable outlined in the roadmap is respected.

The schedule means the new premier will have two weeks to form a government and that the elected National Constituent Assembly has until end the end of November to draft a new constitution and an electoral law.

But so far the process has been hit by delays and on Saturday Ennahda and the opposition failed to bridge their differences and agree on the new prime minister.

"The (new) deadline to announce the name of the head of the government is Monday noon (1100 GMT)," the UGTT said on its Facebook page.

Politicians have told AFP that the negotiators could not decide between Mohammed Ennaceur, 79, supported by the opposition, and Ahmed Mestiri, 88, backed by Ennahda and its allies.

Both are well respected and served under the late Habib Bourguiba, who led the fight for Tunisia's independence from its French colonial masters and served as its first president for three decades from 1957.

The opposition says Mestiri is weak and would be a puppet in the hands of Ennahda.

"Ennahda wants to exit power from the front door and come back through the window," leftist leader Hamma Hammami said.

Ennahda

front man

Ziad Laadhari retorted that Mestiri was the right man for the job because "he strikes a balance between the two sides."

Ennahda and the opposition are set to resume their talks at 0800 GMT on Monday, said the UGTT.

Meanwhile,


...back at the argument, Jane reached into her purse for her .38...


tensions remain high in the North African country where security was stepped up this week following two botched

suicide kaboom

s in tourist resorts.

Authorities say they have incarcerated
Maw! They're comin' to get me, Maw!
five suspects from the Salafist movement in connection with the failed bids, and are also hunting for the assailants who killed nine

coppers

in October.

The government has linked Tunisia's armed jihadists to al-Qaeda in the Islamic Maghreb, but says that it lacks the resources to combat them.

Posted by: Fred || 11/04/2013 00:00 || Comments || Link || E-Mail|| [6458 views] Top|| File under: Arab Spring
Arabia
Bahrain accuses Shia opposition head of insulting ministry
[Al Ahram] Bahrain's public prosecution on Sunday accused Ali Salman, head of the main Shia opposition bloc Al-Wefaq, of allegedly insulting the interior ministry, the official BNA news agency reported.

Police summoned Salman for questioning on Saturday after Al-Wefaq opened a "Revolution Museum" on 28 October in a Shia village near Manama.

Exhibits represented the security forces' crackdown on a Shia-led protest movement demanding a constitutional monarchy for the Sunni-ruled state that began in February 2011.

Authorities later closed the museum, according to activists.

Salman was summoned "over accusations he had insulted an official body, the interior ministry," government spokeswoman Samira Rajab said in a statement published by BNA.

Rajab said Salman, as well as other members of his bloc, had made speeches at the opening of the museum that included "insults to the police and lies."

Displays presented "models, miniatures, and drawings claiming authorities ... systematically violated human rights


...which are often intentionally defined so widely as to be meaningless...


," Rajab added.

Al-Wefaq condemned Salman's summons by the police, saying that "it is believed to be part of a campaign of political blackmail and

Dire Revenge™

against the peaceful opposition that is demanding democracy and rejects tyranny".

This comes just over a week after leading Al-Wefaq figure Khalil Marzooq was released from jail at the opening of his trial for inciting terrorism.

Marzooq, a former MP, was placed in durance vile
Drop the heater, Studs, or you're hist'try!
in September after being called for questioning and later charged by the public prosecutor with "promoting acts that amount to terrorist crimes".
Posted by: Fred || 11/04/2013 00:00 || Comments || Link || E-Mail|| [6460 views] Top|| File under: Arab Spring
Home Front: WoT
Kerry: U.S. won't allow attacks on Mideast partners
[ENGLISH.ALARABIYA.NET] U.S. Secretary of State John F. I was in Vietnam, you know Kerry
Former Senator-for-Life from Massachussetts, self-defined war hero, speaker of French, owner of a lucky hat, conqueror of Cambodia, and current Secretary of State...
on Sunday tried to reassure America's Arab friends that the United States will not allow them to be attacked "from outside," in an apparent warning to Iran.

He specifically mentioned Soddy Arabia


...a kingdom taking up the bulk of the Arabian peninsula. Its primary economic activity involves exporting oil and soaking Islamic rubes on the annual hajj pilgrimage. The country supports a large number of princes in whatcha might call princely splendor. When the oil runs out the rest of the world is going to kick sand in the Soddy national face...


, the United Arab Emirates, Qatar, Jordan and Egypt as nations, alongside unspecified "others," that the U.S. will defend. Those others likely would include Israel, the strongest U.S. ally in the region.

"The United States will be there for the defense of our friends and our allies," Kerry told

news hound

s in Cairo. "We will not allow those countries to be attacked from outside. We will stand with them."

Kerry spoke during the first stop on his trip to the Middle East, Europe and North Africa.

After Egypt, he headed later Sunday to Saudi Arabia, where the biggest rifts with the

B.O. regime

have emerged.

Saudi officials have complained that the United States did not follow through on its threat to punish Syrian
Hereditary President-for-Life Bashir Pencilneck al-Assad


Terror of Aleppo ...


with military strikes for his government's use of chemical weapons. The Saudis also have watched warily as President Barack Obama
I think when you spread the wealth around, it's good for everybody...
has opened a tentative rapprochement with Iran, Saudi Arabia's archrival.

Kerry acknowledged U.S. divisions with Gulf nations over Syria and Iran, but he played down those differences. He said some countries do differ with U.S. "tactics" in Syria.

"There may some differences on a tactic here and there," he said. But he said they all agree on the goal of ending the fighting and forming an interim government.

"We can have a difference on a policy, on the tactics of the policy," he said. "For instance, there are some countries in the region that wanted the United States to do one thing with respect to Syria and we have done something else."

He stressed, though, that "those differences on an individual tactic on a policy do not create a difference on the fundamental goal of the policy. We all share the same goal that we have discussed, that is the salvation of the state of Syria and a transition government put in place ... that can give the people of Syria the opportunity to choose their future."

Kerry added that that the United States would never allow Iran to obtain nuclear weapons. The administration is seeking a pause from the U.S. Congress in putting in place fresh penalties against Iran, in order to provide flexibility in negotiations.

A new round of nuclear talks between Iran and the five permanent members of the U.N. Security Council and Germany is set to begin Thursday in Geneva.

"Iran will not get a nuclear weapon," he said. "That is a promise by the president of the United States."
Posted by: Fred || 11/04/2013 00:00 || Comments || Link || E-Mail|| [6498 views] Top|| File under:
India-Pakistan
Hakimullah Mehsud lived 1km away from Pakistani Army HQ for Waziristan
MIRANSHAH: With marble floors, lush green lawns and a towering minaret, the $120,000 farm where feared Pakistani Taliban leader Hakimullah Mehsud died in a US drone strike was no grubby mountain cave.

Mehsud spent his days skipping around Pakistan's rugged tribal areas to avoid the attentions of US drones. But his family, including two wives, had the use of an eight-roomed farmhouse set amid lawns and orchards growing apples, oranges, grapes and pomegranates.

As well as the single-storey house, the compound in Dandey Darpakhel village, five kilometres (three miles) north of Miranshah, was adorned with a tall minaret — purely for decorative purposes.

With the Pakistan army headquarters for restive North Waziristan just a kilometre away, locals thought of Mehsud's compound as the "safest" place in a dangerous area.

Its proximity to a major military base recalls the hideout of Osama bin Laden in the town of Abbottabad, on the doorstep of Pakistan's elite military academy.
Posted by: John Frum || 11/04/2013 06:59 || Comments || Link || E-Mail|| [6468 views] Top|| File under:
Surprise: Pakistan Says Fewer Civilians Died by Drones
Pakistan's Ministry of Defense has provided its first official figures for casualties from drone strikes, and they are surprisingly low. In the 318 drone strikes the US has conducted since 2008, when the program really hit its stride, 2,227 people have been killed, and only 3 percent, or 67 people, were civilians. Many human rights organizations' figures are much higher, as were the Pakistani government's previous figures. UN rapporteur Ben Emmerson, who has investigated the drone program in Pakistan, has said that the Pakistan Foreign Office gave him a figure of 400 civilians.

There is no reason to believe that these figures are any more credible than other data out there, and that is largely Pakistan's fault. It does not allow anyone to enter North Waziristan, the region where the Haqqani network and other militants are based, and where drones have primarily operated. It has not allowed independent investigators or journalists to do their jobs, and has been mum about its involvement there. Pakistani leaders whip up anti-Americanism whenever it's convenient, but a Washington Post report earlier this month highlighted Pakistan's role in facilitating the drone program, even suggesting targets in some cases. That is this the first time that the government has released casualty figures, despite the drone program running for years now.

One thing is certain: the drone program will continue as the US sees fit. Only a few hours after this story broke, there was another drone strike in North Wazirstan's district capital Miram Shah, killing 3.
Posted by: Pappy || 11/04/2013 00:00 || Comments || Link || E-Mail|| [6514 views] Top|| File under:
PPP condemns drone strike, calls for APC decisions' implementation
[Dawn] The central executive committee (CEC) of the Pakistain People's Party on Sunday condemned US drone strikes and called for the implementation of the decisions of the All Parties Conference (APC).

In a

blurb

issued on Sunday, PPP

front man

Senator Farhatullah Babar said that the CEC meeting, chaired by former president Asif Ali Zardari, condemned militancy and extremism in all its forms and manifestations.

The meeting discussed the current political situation in the country including the fight against militancy, dialogue with the

Death Eaters

in the light of APC decisions and the difficulties faced by the people as a result of poor law and order situation, continued power crisis and increasing inflation, the

blurb

said.

It further added that issues relating to local bodies polls and laws to strengthen anti-terror legislative framework were also discussed at the CEC meeting.

The meeting underlined the need for all political forces in the country to work towards strengthening democracy and thwart any attempt to weaken the democratic processes and institutions.

Posted by: Fred || 11/04/2013 00:00 || Comments || Link || E-Mail|| [6458 views] Top|| File under: Govt of Pakistan
US lawmaker defends drone killing of Hakimullah Mehsud
[Dawn] A US

politician

whose committee oversees the intelligence community on Sunday defended the drone strike that killed a Pak Taliban leader and said it would help keep American troops safe.

Representative Mike Rogers, who chairs the House of Representatives' permanent intelligence committee, said the slain

bully boy

, Hakimullah Mehsud, was a "bad guy" who was connected to attacks against Pak soldiers and to the Taliban in Afghanistan, which has forced closures of many schools for girls.

"This was a bad guy," Rogers said on CBS' "Face the Nation."

"There's some information recently that concerned us about the safety of our troops. I feel a little better for our troops today than I did before this event happened."

Mehsud, who took over as the leader of the al Qaeda-linked Pak Taliban in 2009, was killed on Friday, along with three others, in a US drone strike in northwest Pakistain.

The Pak government denounced the killing as an attempt by the United States to interfere with peace talks between Pakistain's government and the Taliban.

Pak officials said they would review ties with Washington and some politicians there called for blocking critical US military supply lines into Afghanistan.

The Pak Taliban has beheaded Pak soldiers and orchestrated

suicide kaboom

s that have killed thousands of civilians.

Rogers also said Mehsud had ties to a failed attempt
Curses! Foiled again!
to bomb New York's Times Square in 2010.

He said US intelligence agencies, including the embattled National Security Agency, collect and contribute the kinds of information that make such strikes possible.

"We deal with these threats every single day, and they are big, they are real and they affect real people," Rogers said.

Posted by: Fred || 11/04/2013 00:00 || Comments || Link || E-Mail|| [6479 views] Top|| File under: al-Qaeda in Pakistan
JUI-F to support Nato supplies blockade decision unconditionally
[Dawn] Jamaat-e-Ulema Islam-Fazl (JUI-F)


...the political wing of the Taliban...


chief
Maulana Fazlur Rehman
Deobandi holy man, known as Mullah Diesel during the war against the Soviets, his sympathies for the Taliban have never been tempered by honesty ...
has said that his party will offer unconditional support to Pakistain Tehrik-e-Insaf
...a political party in Pakistan. PTI was founded by former Pakistani cricket captain and philanthropist Imran Khan. The party's slogan is Justice, Humanity and Self Esteem, each of which is open to widely divergent interpretations....
(PTI) decision on NATO


...the North Atlantic Treaty Organization. A collection of multinational and multilingual and multicultural armed forces, all of differing capabilities, working toward a common goal by pulling in different directions...


supplies blockade, DawnNews reported.

The JUI-F chief stressed that there is a need to assess the situation following the killing of Tehrik-e-Taliban Pakistain's Hakimullah Mehsud in a drone attack.

"There is a dire need for another All Parties Conference (APC) in the aftermath of the killing," he said.

"Following the APC, efforts were underway to get the country out of crisis. However,


man does not live by words alone, despite the fact that sometimes he has to eat them...


the drone attacks have changed the situation and the dialogue with Taliban has been affected," he said.

A resolution regarding the blockade of NATO supplies would be presented in the Khyber Pakhtunkhawa Assembly on Monday.

Maulana Fazlur Rehman said that PTI should issue a notification in this regard, adding that his party will support the move unconditionally.

He further said that PTI should not take decisions regarding drone attacks on its own. "Tehrik-e-Insaf should have supported JUI-F's resolution on drone attacks too," he said.

Posted by: Fred || 11/04/2013 00:00 || Comments || Link || E-Mail|| [6458 views] Top|| File under: Jamaat-e-Ulema Islami
US Brushes Off Pakistani Claims Drone Strike 'Scuttled' Taliban Talks
[TOLONEWS] The United States insists it has a shared interest in ending

myrmidon

violence after Islamabad accused Washington of scuttling efforts towards peace talks by killing Pak Taliban leader Hakimullah Mehsud in a drone strike.

Mehsud, who was under a $5 million US government bounty, was killed when a drone targeted his car in a compound in North
Wazoo tribal district on Friday.
The death of its young, energetic leader represents a major setback for the Tehrik-e-Taliban Pakistain (TTP), a coalition of factions behind some of the most high-profile attacks to hit Pakistain in recent years.

But it also threatens the government's efforts to begin talks to end the TTP's bloody six-year insurgency that has left thousands of soldiers, police and civilians dead.

Interior Minister Chaudhry Nisar condemned the US strike as a "drone attack on the

grinding of the peace processor

", saying a team of religious

holy man

s was about to meet the TTP with a view to starting peace talks when Mehsud was killed.

"Brick by brick in the last seven weeks we tried to evolve a process by which we could bring peace to Pakistain and what have you (the US) done?" he said.

"You have scuttled it on the eve, 18 hours before a formal delegation of respected

Learned Elders of Islam

(religious scholars) was to fly to Miranshah
... headquarters of al-Qaeda in Pakistain and likely location of Ayman al-Zawahiri. The Haqqani network has established a ministate in centered on the town with courts, tax offices and lots of madrassas...
and hand over this formal invitation."

A State Department official declined to confirm that Mehsud had been killed and did not specifically address Nisar's comments, saying the issue of whether to negotiate with the TTP was an internal matter for Pakistain.

"The United States and Pakistain continue to have a vital, shared strategic interest in ending

myrmidon

violence so as to build a more prosperous, stable and peaceful region," the official said.

Pakistain's foreign ministry said it had summoned US ambassador Richard Olson to protest over the drone strike that killed Mehsud and another that hit a day earlier.
The ministry statement also stressed that despite the drone strike the government was "determined to continue with efforts to engage the TTP".

Islamabad routinely condemns drone strikes as a violation of

illusory sovereignty

, and Prime Minister
Nawaz Sharif


... served two non-consecutive terms as prime minister, heads the Pakistain Moslem League (Nawaz). Noted for his spectacular corruption, the 1998 Pak nuclear test, border war with India, and for being tossed by General Musharraf...


urged President Barack Obama
I mean, I do think at a certain point you've made enough money...
to end them during White House talks in October, but summoning the ambassador is an unusual step.

Mehsud's death is the third major blow struck against the TTP by the US this year, following the killing of number two Waliur Rehman in a drone strike in May and the capture of another senior lieutenant in Afghanistan revealed last month.

The TTP's supreme shura, or decision-making council, met Saturday to decide who should now lead the network, which emerged following a deadly 2007 military raid on the radical Red Mosque in Islamabad.

A

Taliban capo

told AFP the process was being held up because the meeting location keeps moving to avoid the attentions of the US drones that fly overhead almost continuously.

Candidates under consideration to take over from Mehsud include Asmatullah Shaheen Bhittani


...a Pashtun tribe centered on Jandola, in Tank district. They are the hereditary enemies of the Mehsuds, unless there are furriners or infidels around, in which case they share ammunition and targeting data...


, the head of the central shura, and Khan Said, alias Sajna, who became number two after Rehman's death in May.

Senior

Taliban capo

Azam Tariq dismissed media reports that Said had been elected as "speculation", telling AFP a decision would be made "in the next few days".
He accused the government of running a "dual policy", supporting the US and at the same time saying it wants talks.

"Taliban will not talk with Pakistain until drone strikes are stopped," he said.

Opposition parties accused Washington of using the drone strike to stymie the

grinding of the peace processor

before talks proper had even started.

Former cricketer Imran Khan

... aka Taliban Khan, who isn't your heaviest-duty thinker, maybe not even among the top five...
, leader of the Pakistain Tehrek-e-Insaaf (PTI) party that rules in northwestern Khyber-Pakhtunkhwa


... formerly NWFP, still Terrorism Central...


province, said the strike had "sabotaged" peace talks and showed the US did not want peace in Pakistain.

The PTI said it would call an emergency session of the provincial assembly to block NATO


...the North Atlantic Treaty Organization. It's headquartered in Belgium. That sez it all....


supply convoys transiting Khyber-Pakhtunkhwa on their way to Afghanistan.

Pakistain blocked all NATO supply routes through its territory for seven months in 2012 in protest at a botched US air raid that killed 24 soldiers.

For the United States, Mehsud's death will represent a success for the CIA's drone programme at a time when it is under intense scrutiny over civilian casualties.

But the killing has prompted fears of TTP reprisals, as happened after the death of founder Baitullah Mehsud in 2009.

The TTP has risen to become arguably the biggest security threat facing Pakistain. It was behind the 2008 bombing of the Islamabad Marriott hotel and the attempt to kill schoolgirl activist Malala Yousafzai last year.

The TTP also claimed the 2010 Times Square bomb plot after training Pak-American Faisal Shahzad.

Posted by: Fred || 11/04/2013 00:00 || Comments || Link || E-Mail|| [6480 views] Top|| File under: Govt of Pakistan
Iraq
Iran to increase electricity export to Iraq by 500 megawatts
Iran has accepted Iraq's demand on increasing the volume of electricity export by 500 megawatts, Iranian Deputy Energy Minister, Houshang Falahatian said, Fars news agency reported on Nov. 2. He expressed hope that, two countries will sign an agreement on the issue in the new future.

"At the present, about 1,500 megawatts of electricity is being exported to Iraq daily," Falahatian said.


Someone has to explain why Iraq, with all that oil and natural gas, can't make enough electricity for itself.

He added that, Iran exports some 11 billion kilowatt hours of electricity to its neighbouring countries annually, while imports three to four billion kilowatt hours of electricity mainly from Turkmenistan every year.

Falahatian also remarked that, Iraq has not paid yet its debts to Iran for electricity imports during last years. Later in September, Iranian media outlets quoted managing director of Iran Power Generation Transmission and Distribution Management Company (TAVANIR), Homayoun Haeri saying that Iraq owes Iran some $400 millions for electricity imports.

Iran exports $800 millions worth of electricity to neighboring countries each year, he added. Iran currently trades power with Turkey, Azerbaijan, Armenia, Turkmenistan, Pakistan, Afghanistan, Syria, and Iraq.

The country's power generation capacity is currently at 68.38 GW.

Iran seeks to become a major regional exporter of electricity and has attracted more than $1.1 billion in investments for the construction of three new power plants.
Posted by: Steve White || 11/04/2013 00:00 || Comments || Link || E-Mail|| [6484 views] Top|| File under:
U.S. accuses Iraqi official for allowing Iran military aid to Syria
[ENGLISH.ALARABIYA.NET] While Iraqi Prime Minister
Nouri al-Maliki


... Prime Minister of Iraq and the secretary-general of the Islamic Dawa Party....


was discussing the war on terror in Washington, his hosts showed him documents accusing his Transport Minister Hadi al-Amiri of allowing air cargo loaded with military aid enter Syria from Iran through Iraqi airspace.

Maliki, who was also disparaged by Washington for sparking sectarian rifts in Iraq, was faced with yet another U.S. criticism when presented with the report.

The documents said weapons and ammunition were transported through Iraq's airspace without any interruption in an attempt to preserve Iran's "strategic base" in Syria at any cost.

It also said that Amiri plays a key role in getting permits for Iranian airlines heading to Syria through Iraq.

Washington accused Amiri of playing an intermediary role due to his strong relations with Tehran.

While the minister has previously denied allowing these flights, he has expressed his admiration for Qassem Suleimani, the Commander of Quds Force, a division of the Islamic Revolutionary Guard Corps.

The Islamic Revolutionary Guards Crops, a branch in Iran's military, is believed to be playing a key role in supporting Syrian regime forces battling rebels.

Amiri is also leader of the former Shiite militia group, Badr Brigade. The group is currently an Iraqi political party known as the Badr Organization.

The brigade, which was established in Iran, originally aimed to overthrow the former regime of Saddam Hussein.

Meanwhile,


...back at the argument, Livia had made her point with her knee to Jane's stomach...


Iraqi parliamentarian Ahemd al-Alwani, told Al Arabiya that "this is not new, and this is has been happening for the past two years."

"Even corpses of those [Iraqi militia] killed in Syria are being brought through Iraqi planes to be buried home."


Posted by: Fred || 11/04/2013 00:00 || Comments || Link || E-Mail|| [6461 views] Top|| File under: Govt of Iran
Israel-Palestine-Jordan
Israel announces future tenders for 1,730 housing units
The Israeli Housing Ministry announced Sunday that it will soon publish tenders for 1,730 housing units situated beyond the green line, lands annexed during the 1967 Mideast War, Xinhua reported.


The future Paleostine East gets a few acres smaller...

According to the ministry's statement, 698 of the houses would be built in east Jerusalem and 1,032 apartments are to be built in Jewish settlements in the West Bank. In east Jerusalem, 387 out of the apartments will be established in Ramat Shlomo and 311 apartment in the neighborhood of Gilo. The remaining units would be built in the neighborhood of Har Homa.

The apartments in the West Bank will be built in Karnei Shomron, Maaleh Adumim, Giva'at Ze'ev and Betar Illit near Jerusalem, among others.

"To bring about real change in the (high) home prices, we intend to move ahead on plans to further boost housing starts and effective marketing of land nationwide in 2014," Israeli Housing Minister Uri Ariel said in the statement.

Last week, Israeli Prime Minister Benjamin Netanyahu and Internal Affairs Minister Gideon Sa'ar agreed to advance construction of 1,500 housing units in northeast Jerusalem.

Peace talks between Israel and the Palestinians resumed in late July, after a three-year halt in negotiations as a result of Israel's expansion of its settlements in the West Bank and east Jerusalem. The talks are held under secrecy, yet there are reports of difficulties in making progress for various reasons, one of them being Israel's announcement of its intention to build more than 1, 700 new housing units in east Jerusalem and the West Bank.


It's almost as if the Israelis already know how the talks are going to turn out and aren't waiting around...
Posted by: Steve White || 11/04/2013 00:00 || Comments || Link || E-Mail|| [6477 views] Top|| File under:
Jordan king calls for reform as opposition simmers
[Al Ahram] In parliament's opening session, Jordan's King Abdullah II promises plans to restructure state agencies, reform the political system in increments, and improve public services; opposition is skeptical

Posted by: Fred || 11/04/2013 00:00 || Comments || Link || E-Mail|| [6517 views] Top|| File under: Arab Spring
Syria-Lebanon-Iran
Al-Tabbaneh Cleric Defends Taking Matters into Own Hands
[An Nahar] Tripoli


...a confusing city, one end of which is located in Lebanon and the other end of which is the capital of Libya. Its chief distinction is being mentioned in the Marine Hymn...


figures condemned on Sunday the attack on Alawite men who hail from the northern Jabal Mohsen neighborhood, stating that this incident is "strange to the city's history."

"We condemn the attack against unarmed citizens and we call on security forces to identify and prosecute the assailants," Tripoli figures said in a released statement after a meeting at al-Mustaqbal
Continued on Page 49
Posted by: Fred || 11/04/2013 00:00 || Comments || Link || E-Mail|| [6482 views] Top|| File under: Salafists
Hizbullah Says Tripoli Bus Attack 'Very Dangerous,' Calls for Ending Sectarian Incitement
[An Nahar] Hizbullah considered on Sunday that the attack on workers who hail from the Tripoli


...a confusing city, one end of which is located in Lebanon and the other end of which is the capital of Libya. Its chief distinction is being mentioned in the Marine Hymn...


neighborhood of Jabal Mohsen is a "very dangerous message," urging an end to sectarian incitement.

"We condemn the attack on unarmed citizens, and torturing and shooting them in (the northern city of) Tripoli," the party said in a released statement.

The statement added: "This crime committed by a vengeful group in the city should be condemned by all factions and is a very dangerous message to all Lebanese."

"This incident indicates what sectarian incitement can lead to."

Hizbullah called on judicial and security authorities to adopt the necessary measures and punish the assailants to avoid the repetition of such crimes.

"We also urge the wise men of

Leb

and Tripoli to double their efforts and make sure these crimes do not happen again," it said.

"Sectarian incitement must stop."

At least six residents from the Tripoli neighborhood of Jabal Mohsen were

maimed

on Saturday when a van carrying eight passengers came under attack by masked

gunnies

in the area of al-Tabbaneh near Dar al-Salam school.

The assailants took the passengers at gunpoint to local streets in the area and shot six of them in their feet.

Posted by: Fred || 11/04/2013 00:00 || Comments || Link || E-Mail|| [6499 views] Top|| File under: Hezbollah
Syrian opposition: No peace talks if Assad doesn't cede power
[ENGLISH.ALARABIYA.NET] A timeframe for
Hereditary President-for-Life Bashir Pencilneck al-Assad


Leveler of Latakia...


to cede power is one of the conditions listed by the head of the Syrian National Coalition on Sunday in order for the main opposition group to participate in the proposed Geneva II conference aimed to solve the 32-month conflict.

"We have decided not to enter Geneva talks unless it is with dignity, and unless there is a successful transfer of power with a specific timeframe, and without the occupier Iran at the negotiating table,"

Rooters

quoted coalition head Ahmed al-Jarba as saying at an Arab League


...an organization of Arabic-speaking states with 22 member countries and four observers. The League tries to achieve Arab consensus on issues, which usually leaves them doing nothing but a bit of grimacing and mustache cursing...


emergency meeting in Cairo.

Jarba, who described Iran as an occupying force, said it "shouldn't be on the negotiation table."

He also said the Iran-backed Lebanese Shiite group, Hezbollah, who is fighting alongside Syrian forces against rebels, should be blacklisted.

Additionally, Iraqi Shiite militia, Abu Fadhel al-Abbas, battling against rebels with Hezbollah should also be listed as a terrorist group, Jarba added.

"We do not accept negotiations when Scud missiles, explosive barrels are continuing, and when more people are being tossed in the slammer
Drop the gat, Rocky, or you're a dead 'un!
?"

Jarba, who pleaded for arms from

the vaporous Arab League

states, said his group can "guarantee that it won't fall in the wrong hands."

Western countries, including the United States, have long been doubtful on whether to arm the rebels, fearing that the weapons might be seized by al-Qaeda-linked groups.

"What are you waiting for, for Syrians to shed more blood? When more women are raped?" Jarba said.

He appealed for more help from Arab states, saying that the international community has become "paralyzed."

The United Nations


...an organization originally established to war on dictatorships which was promptly infiltrated by dictatorships and is now held in thrall to dictatorships...


envoy to Syria Lakhdar Brahimi has said there would be no pre-conditions for the long-delayed peace talks, but the Syrian opposition keeps on reiterating its conditions.

The talks are meant to bring Syria's opposing sides to the negotiating table, but have been repeatedly delayed because of disputes between world powers, divisions among the opposition and the irreconcilable positions of Assad and the rebels.

"We want to come as a unified group," Jarba said, in reference to criticism that the Syrian opposition is not united.

Arab and Western officials said this week that international powers were unlikely to meet their goal of holding the conference in November.
Posted by: Fred || 11/04/2013 00:00 || Comments || Link || E-Mail|| [6457 views] Top|| File under: Govt of Syria
Syria: Foreign jihadists responsible for polio
[ENGLISH.ALARABIYA.NET] A Syrian government minister says

imported muscle

who came to the country to wage jihad are responsible for the outbreak of polio


...Poliomyelitis is a disease caused by infection with the poliovirus. Between 1840 and the 1950s, polio was a worldwide epidemic. Since the development of polio vaccines the disease has been largely wiped out in the civilized world. However, since the vaccine is known to make Moslem pee-pees shrink and renders females sterile, bookish, and unsubmissive it is not widely used by the turban and automatic weapons set...


in the rebel-controlled north.

Minister of Social Affairs Kindah al-Shammat told The

News Agency that Dare Not be Named

on Sunday that jihadis from Pakistain "brought the virus" with them. She offered no evidence and did not elaborate on the claim. Pakistain is one of three countries where polio remains endemic.

The Syrian government has blamed

bully boyz

and Islamic

gunnies

for the civil war that has killed more than 100,000 people and destroyed a country that once offered subsidized health care, including immunizations.

Last week, the United Nations


...a formerly good idea gone bad...


health agency confirmed 10 polio cases in northeast Syria. The cases are among babies and toddlers under 2, who the U.N. said were "under-immunized."
Posted by: Fred || 11/04/2013 00:00 || Comments || Link || E-Mail|| [6460 views] Top|| File under: Govt of Syria
Who's in the News
34
[untagged]
8
Arab Spring
5
Govt of Syria
2
Govt of Pakistan
2
Hamas
1
Govt of Iran
1
Hezbollah
1
al-Qaeda in Pakistan
1
TTP
1
Salafists
1
Lashkar e-Jhangvi
1
al-Shabaab
1
Thai Insurgency
1
Boko Haram
1
Islamic State of Iraq & the Levant
1
Jamaat-e-Ulema Islami
1
al-Qaeda in North Africa
Bookmark
E-Mail Me
The Classics
The O Club
Rantburg Store
The Bloids
The Never-ending Story
Thugburg
Gulf War I
The Way We Were
Bio
Merry-Go-Blog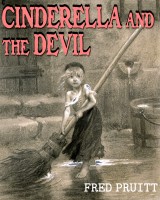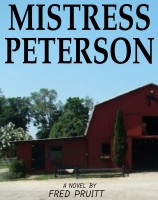 On Sale now!


A multi-volume chronology and reference guide set detailing three years of the Mexican Drug War between 2010 and 2012.

Rantburg.com and borderlandbeat.com correspondent and author Chris Covert presents his first non-fiction work detailing the drug and gang related violence in Mexico.

Chris gives us Mexican press dispatches of drug and gang war violence over three years, presented in a multi volume set intended to chronicle the death, violence and mayhem which has dominated Mexico for six years.
Click here for more information


Meet the Mods
In no particular order...


Steve White
Seafarious
Pappy
lotp
Scooter McGruder
john frum
tu3031
badanov
sherry
ryuge
GolfBravoUSMC
Bright Pebbles
trailing wife
Gloria
Fred
Besoeker
Glenmore
Frank G
3dc
Skidmark
Alaska Paul



Better than the average link...



Rantburg was assembled from recycled algorithms in the United States of America. No trees were destroyed in the production of this weblog. We did hurt some, though. Sorry.
44.210.21.70

Help keep the Burg running! Paypal: