Afghanistan
Karzai Criticizes Timing of Killing of Pakistan Taliban Chief
[An Nahar] The Afghan president has criticized the timing of a U.S. drone strike that killed the Pak Taliban leader, after an angry Islamabad expressed fears the death would undermine planned peace talks.


But we realized a while ago which side Hamid's on...


The killing Friday of Hakimullah Mehsud, the feared chief of the Tehrik-e-Taliban Pakistain (TTP) which has killed thousands in a six-year insurgency, sparked a furious response from the Pakistain government.

Islamabad was taking the first steps towards initiating talks with the

snuffies

when Mehsud was killed, prompting Interior Minister Chaudhry Nisar to accuse Washington of "scuttling" peace efforts.



Afghanistan's Caped President

Hamid Maybe I'll join the Taliban Karzai
... A former Baltimore restaurateur, now 12th and current President of Afghanistan, displacing the legitimate president Rabbani in December 2004. He was installed as the dominant political figure after the removal of the Taliban regime in late 2001 in a vain attempt to put a Pashtun face on the successor state to the Taliban. After the 2004 presidential election, he was declared president regardless of what the actual vote count was. He won a second, even more dubious, five-year-term after the 2009 presidential election. His grip on reality has been slipping steadily since around 2007, probably from heavy drug use...
added his voice to the criticism, telling a U.S. Congress delegation visiting Kabul that the drone strike "took place at an unsuitable time", his office said in a statement released late Sunday.

The statement said Karzai hoped the

grinding of the peace processor

, still at an embryonic stage, did not suffer as a result.

The TTP operate separately from the Afghan Taliban but notionally pledge allegiance to the same leader, Mullah Omar
... a minor Pashtun commander in the war against the Soviets who made good as leader of the Taliban. As ruler of Afghanistan, he took the title Leader of the Faithful. The imposition of Pashtunkhwa on the nation institutionalized ignorance and brutality in a country already notable for its own fair share of ignorance and brutality...
Karzai has been seeking to open peace talks with the Afghan Taliban to end 12 years of war, but the Islamist

snuffies

have refused to negotiate with his appointees, dismissing him as a puppet of Washington.

Karzai, who recently held talks with Pak Prime Minister
Nawaz Sharif


... served two non-consecutive terms as prime minister, heads the Pakistain Moslem League (Nawaz). Noted for his spectacular corruption, the 1998 Pak nuclear test, border war with India, and for being tossed by General Musharraf...


in London, said fraught relations between Kabul and Islamabad had improved.

Pakistain was a key backer of the hardline 1996-2001 Taliban regime in Kabul and is believed to shelter some of the movement's top leaders.

Sharif came to power in May partly on a pledge to hold talks to try to end the TTP's bloody insurgency that has fueled instability in the nuclear-armed nation.

He is to hold a meeting of his cabinet security committee on Monday evening after a furious Nisar said "every aspect" of Islamabad's ties with Washington would be reviewed.

Relations had appeared to be warming after lurching from crisis to crisis in 2011 and 2012.

Posted by: Fred || 11/05/2013 00:00 || Comments || Link || E-Mail|| [336065 views] Top|| File under:
Africa Horn
Sudan Protest against Morsi's Cairo Trial
[An Nahar] About 100 supporters of Egypt's deposed Islamist president Mohammed Morsi
...the former president of Egypt. A proponent of the One Man, One Vote, One Time principle, Morsi won election after the deposal of Hosni Mubarak and jumped to the conclusion it was his turn to be dictator...
demonstrated in Sudan on Monday against the start of his trial in Cairo over the deaths of protesters.

The group, carrying pictures of the bearded Morsi, gathered across from Egypt's embassy in the Sudanese capital Khartoum, an Agence

La Belle France

Presse

news hound

said.

"No for the military court," read an English-language banner held up by the protesters.

Another sign, carried by women clad all in black with their faces covered, said Egyptians in Sudan rejected the court proceedings against Morsi.

Posted by: Fred || 11/05/2013 00:00 || Comments || Link || E-Mail|| [336064 views] Top|| File under: Arab Spring
Africa North
Egypt ex-president Morsi tells trial: 'I am president'
[BBC.CO.UK] Egypt's ousted leader Mohammed Morsi
...the former president of Egypt. A proponent of the One Man, One Vote, One Time principle, Morsi won election after the deposal of Hosni Mubarak and jumped to the conclusion it was his turn to be dictator...
has gone on trial in Cairo, telling the judge the case is illegitimate as he remains president.

He and 14 other

Moslem Brüderbund

figures face charges of inciting the killing of protesters outside the presidential palace in 2012.

After Mr Morsi's remarks and his refusal to wear a uniform, the judge adjourned the trial until 8 January.

He was then flown to Burj al-Arab prison in Alexandria.

Security officials told the BBC Mr Morsi was transferred after registration to the prison hospital for a routine medical check.

He is awaiting a medical report which will determine whether he will be sent to a cell or kept at the hospital, they added.

Earlier reports had suggested that he would be taken to Tora prison on the outskirts of Cairo. Until now he had been held at a secret military location.

Protests took place outside the court and elsewhere in Cairo.

Posted by: Fred || 11/05/2013 00:00 || Comments || Link || E-Mail|| [336065 views] Top|| File under: Arab Spring
Tunisian leaders meet anew to break deadlock on PM
[Al Ahram] Tunisian

politicians

met again on Monday in a new bid to choose a prime minister after missing two deadlines to bridge their differences and resolve months of deadlock.

The powerful UGTT trade union mediating the talks said the latest meeting began at around 1300 GMT, two hours after a noon deadline passed to announce the name of a new prime minister.

Tensions have gripped Tunisia since veteran strongman Zine El Abidine Ben Ali was toppled in a 2011 uprising, and were exacerbated by the murders of opposition politicians Chokri Belaid in February and Mohammed Brahmi in July.

The two sides opened hard-won talks on 25 October to form a government of independents, draft a much-delayed constitution and prepare for elections as part of a roadmap with a strict timetable.

Under the plan, a new prime minister was to have been named on Saturday, a week after the talks began, but when that failed to eventuate a new deadline was set for Monday noon.

As the latest meeting got underway Ennahda and the opposition warned that failure to reach a consensus by the end of the day would spell the demise of the so-called national dialogue launched last month.

The two frontrunners to the premiership are opposition-backed 79-year-old Mohammed Ennaceur, and Ahmed Mestiri, an 88-year-old supported by Ennahda and its allies.

Both are well respected and served under the late Habib Bourguiba, who led the fight for Tunisia's independence from its French colonial masters and served as its first president for three decades from 1957.

Posted by: Fred || 11/05/2013 00:00 || Comments || Link || E-Mail|| [336064 views] Top|| File under: Arab Spring
Journalist syndicate attorney calls for death penalty for Egypt's Morsi
[Al Ahram] Egypt's journalists syndicate has called for the death penalty for ousted president Mohammed Morsi
...the former president of Egypt. A proponent of the One Man, One Vote, One Time principle, Morsi won election after the deposal of Hosni Mubarak and jumped to the conclusion it was his turn to be dictator...
, who is being tried on charges of inciting murder.

Civil rights lawyer, Sayed Abu-Zeid, who was appointed by the syndicate, requested that the court trying Morsi sentence the ousted leader and other co-defendants to the maximum penalty, seeking retribution for a journalist killed during violence outside the presidential palace under Morsi's rule.

El-Husseini Abu-Deif, a 33-year-old journalist at the weekly El-Fagr newspaper, was killed along with nine others during

festivities

between Morsi supporters and opponents outside Cairo's presidential palace in December 2012, after thousands

erupted into the streets

in protest over a constitutional decree granting the Islamist leader sweeping powers.

Hundreds of others

were maimed

during the

festivities

, and footage circulating on social media at the time showed Morsi's supporters torturing and physically abusing anti-Morsi demonstrators.

Abu-Deif became a revolutionary icon during Morsi's turbulent year in power.

Until recently his face was depicted in graffiti on the walls of the journalists syndicate.

At the time of Abu-Deif's death, the

Moslem Brüderbund

blamed "thugs" paid by the opposition for his death.

The deposed leader appeared in court earlier on Monday with 14 other senior Islamists and

Moslem Brüderbund

members on charges related to the killing and torture of protesters during the December

festivities

at the presidential palace.

Posted by: Fred || 11/05/2013 00:00 || Comments || Link || E-Mail|| [336061 views] Top|| File under: Arab Spring
Pro-Morsi alliance praises former president's 'resistance' during trial
[Al Ahram] The National Alliance to Support Legitimacy, a pro-Morsi coalition, praised what it described as the deposed president's "resistance in the face of the coup's judges," during the beginning of his trial in court Monday, which the former president has refused to recognise.

"The alliance asserts the president's rejection of these invalid trial proceedings... [and] carries a message to the people to continue defending legitimacy, [against] the bloody coup leaders until they are defeated," the alliance said in a statement on Monday.

The 62 year-old, on trial with 14 other Islamist co-defendants - over charges of inciting violence and murder in December 2012 against their opponents - refused to wear the obligatory white suit for proceedings, dressing in a navy blue jacket over a white shirt. He also held up his hand, open with the four-fingered symbol used to evoke the Rabaa El-Adawiya sit-in by his supporters, which was forcibly dispersed in August leaving at least 600 dead.

The alliance, that has been protesting daily nationwide ahead of the trial, called on its supporters to continue their demonstrations Tuesday, dubbing them, 'the world commends the president's resistance.'

Meanwhile,


...back at the Esquimeau village Jack was learning how to rub noses with Nootka's wife......


the moderate Islamist Strong Egypt Party said, although Morsi's trial reflects the rule of law, it is unacceptable that army and police officials are not also tried.

"The deposed president's trial is acceptable on the basis that it puts the law above everyone, yet it remains [unacceptable] that justice is implemented on him and not on his Interior Minister [Mohammed Ibrahim] and his defence minister [army Commander-in-Chief] Abd El-Fattah El-Sisi," said a statement issued by the party led by Abd El-Monem Abo El-Fotouh, ex-presidential contender and former Brotherhood member, who left the group after the 2011 uprising.

Posted by: Fred || 11/05/2013 00:00 || Comments || Link || E-Mail|| [336064 views] Top|| File under: Arab Spring
Defiant Morsi Tells Egypt Court to Try 'Coup' Leaders
[An Nahar] Egypt's deposed President Mohammed Morsi
...the former president of Egypt. A proponent of the One Man, One Vote, One Time principle, Morsi won election after the deposal of Hosni Mubarak and jumped to the conclusion it was his turn to be dictator...
appeared in court Monday on the first day of his trial, rejecting its legitimacy and demanding "coup" leaders be prosecuted, as thousands of his supporters rallied.

In his first public appearance four months after the military toppled him, Morsi was indignant and outraged as he attended the courtroom at a police academy in east Cairo.

Morsi and 14 co-defendants are accused of inciting violence and the murder of protesters outside his presidential palace in December, charges that could lead to the death penalty or life in prison.

"I am Dr. Mohammed Morsi, the president of the republic... This court is illegal," Morsi told the opening hearing of his trial.

The Islamist leader slammed his overthrow by the army on July 3 after mass protests against his single year of turbulent rule.

"This was a military coup. The leaders of the coup should be tried. A coup is treason and a crime," he said.

Amid tight security, Morsi was flown in to the police academy by helicopter before arriving in the courtroom wearing a dark blue suit rather than the customary white detention clothes.

As he walked in, two of his co-defendants, senior

Moslem Brüderbund

leaders Essam al-Erian and Mohammed al-Beltagui chanted "Down with military rule" the hearing, and applauded Morsi.

Judge Ahmed Sabry Youssef banned cameras and recording equipment from the courtroom.

Morsi's supporters, battered by a bloody and sweeping police crackdown, accuse the army-installed government of fabricating the charges against the Islamist leader and on Monday rallied at several places in the capital against the military.

Outside, dozens of them brandished posters of Morsi and signs bearing anti-military messages. Thousands also protested in front of the constitutional court in the south of the capital.

"Morsi's trial is a farce. The criminals are trying the legitimate president," said one of them, Ibrahim Abdel Samd.

Tensions were also high in front of the high court in downtown Cairo where pro- and anti-Morsi supporters had gathered.

Posted by: Fred || 11/05/2013 00:00 || Comments || Link || E-Mail|| [336063 views] Top|| File under: Arab Spring
Three Malian Tuareg and Arab Rebel Movements Announce Merger
[An Nahar] Three Tuareg and Arab rebel movements in northern Mali announced their merger on Monday to form a united front in peace talks with the authorities in Bamako.

The National Movement for the Liberation of Azawad (MNLA), the Arab Movement of Azawad (MAA) and the High Council for the Unity of Azawad (HCUA) adopted a "political platform", a "negotiating committee" and a joint "decision-making body" after several days of talks in Burkina Faso


...The country in west Africa that they put where Upper Volta used to be. Its capital is Oogadooga, or something like that. Its president is currently Blaise Compaoré, who took office in 1987 and will leave office feet first, one way or the other...


The groups said the decision was "guided by a common political will to prioritize the best interests of the people" of the vast northern desert region they call Azawad, adding that a political solution was the only option for securing peace.

The merger will go ahead "within 45 days" after the membership of each of the groups had approved the move, they said, adding that no name had yet been chosen for the new movement.

An accord signed in Ouagadougou in June envisaged a cessation of hostilities between the Malian army and MNLA and HCUA fighters in the run-up to the presidential elections.

The MAA is a recent creation by Mali's disaffected northern Arab communities who wanted more influence in discussions with the government in Bamako.

The rebels resumed peace talks with the Malian government in October, notably about the northern territories where they are fighting for autonomy, nine days after staging a walkout.

The announcement was seen as a kickstart for the

grinding of the peace processor

after a grenade attack, a

suicide kaboom

and renewed fighting shook northern Mali following the rebels' decision to withdraw from the talks on September 26.

The rebels' walkout had dealt a blow to hopes of a durable peace in the troubled west African country, which only elected a new president in August after 18 months of political crisis sparked by a military coup last year.

The Malian government has categorically refused to consider self-rule for the country's vast desert north.

The day after the

grinding of the peace processor

broke down, two Malian soldiers were

maimed

by a grenade attack in rebel stronghold Kidal.

A

suicide kaboom

attack followed swiftly in another northern city, Timbuktu, killing two civilians and wounding six soldiers, according to the government. Al-Qaeda in the Islamic Maghreb claimed that 16 soldiers were killed in the attack.

Fresh fighting also broke out in Kidal, where

hard boyz

attacked the army.

Posted by: Fred || 11/05/2013 00:00 || Comments || Link || E-Mail|| [336063 views] Top|| File under:
Home Front: WoT
LA shooting shows getting gun into airport is easy
[Al Ahram] The gunman accused of shooting employees and terrorizing travelers at Los Angeles International Airport accomplished two of his goals, according to authorities: kill a U.S. Transportation Security Administration officer and show how easy it is to get a gun into an airport.

Paul Ciancia's deadly rampage left

Sherlocks

to piece together what motivated his hatred toward the agency, which was formed to make air travel safer after the Sept. 11, 2001 terrorist attacks. It could ultimately lead to changes in the way airports are patrolled.

Ciancia was shot four times by airport police, including in the mouth, and remains heavily sedated and under 24-hour armed guard at the hospital, a law enforcement official told The

News Agency that Dare Not be Named

on Sunday. The official was not authorized to speak publicly on the case and requested anonymity.

The FBI said he had a handwritten letter, stating that he made the conscious decision to try to kill multiple TSA officers and "instill fear in your traitorous minds." TSA officers screen commercial airline passengers and baggage and also engage information gathering, such as checking passenger manifests against watch lists.

The unemployed

cycle of violence

mechanic who recently moved to Los Angeles from the small, blue-collar town of Pennsville, New Jersey, had a friend drop him at the airport on Friday just moments before he pulled a .223-caliber assault rifle from his duffel bag and opened fire, killing one TSA officer and wounding three other people, including two more TSA workers.

Officials do not believe that the friend knew of the shooter's plans. Ciancia arrived at the airport in a black Hyundai and was not a ticketed passenger.

He is facing charges of murder of a federal officer and committing violence at an international airport. The charges could qualify him for the death penalty. It was not immediately clear when he would make a first court appearance given his medical condition.

In court documents and interviews, authorities spelled out a chilling chain of events, saying Ciancia walked into the airport's Terminal 3, pulled the assault rifle from his duffel bag and fired repeatedly at 39-year-old TSA officer Gerardo I. Hernandez. He went up an escalator, turned back to see Hernandez move and returned to shoot him again, according to surveillance video reviewed by

Sherlocks

.

He then fired on two other uniformed TSA employees and an airline passenger, who all were

maimed

, as he moved methodically through the security checkpoint to the passenger gate area before airport police shot him as panicked travelers hid in stores and restaurants.

It wasn't clear why Ciancia targeted TSA officers, but what he left behind indicated he was willing to kill any of them that crossed his path, authorities revealed.

The letter in his duffel bag refers to how Ciancia believed his constitutional rights were being violated by TSA searches and that he's a "pissed-off patriot" upset at former Department of Homeland Security Secretary Janet Napolitano.

"Black, white, yellow, brown, I don't discriminate," the note read, according to a paraphrase by a law enforcement official briefed on the investigation. The official spoke on the condition of anonymity because he was not authorized to speak publicly.

The screed also mentioned "fiat currency" and "NWO," possible references to the New World Order, a conspiracy theory that foresees a totalitarian one-world government.

The letter also talked about "how easy it is to get a gun into the airport," the law enforcement official said.

When searched, the suspect had five 30-round magazines, and his bag contained hundreds more rounds in boxes.
Posted by: Fred || 11/05/2013 00:00 || Comments || Link || E-Mail|| [336065 views] Top|| File under:
India-Pakistan
Jamaat terms Hakeemullah a 'martyr'
[Dawn] Jamaat-e-Islami
...The Islamic Society, founded in 1941 in Lahore by Maulana Sayyid Abul Ala Maududi, aka The Great Apostosizer. The Jamaat opposed the independence of Bangladesh but has operated an independent branch there since 1975. It maintains close ties with international Mohammedan groups such as the Moslem Brotherhood. the Taliban, and al-Qaeda. The Jamaat's objectives are the establishment of a pure Islamic state, governed by Sharia law. It is distinguished by its xenophobia, and its opposition to Westernization, capitalism, socialism, secularism, and liberalist social mores...
, Khyber-Pakhtunkhwa


... formerly NWFP, still Terrorism Central...


, has declared Hakeemullah Mehsud and his associates killed in the recent drone strike as

deaders

and demanded of the federal government to end its strategic alliance with America.

"Those killed in the recent drone attack are

deaders

as they were eliminated when they were in the process of dialogue for permanent peace in Pakistain. America is following its own agenda without paying heed to the national interests of our country and the drone strike to sabotage the dialogue between the government and Taliban is an eye opener for the so-called patriots," said Khyber-Pakhtunkhwa JI chief Prof Mohammad Ibrahim while speaking to media persons after attending the oath-taking ceremony of zonal and union heads of the party here on Sunday.

Prof Ibrahim said that as a coalition partner in the KP government his party would support whatever steps the government would take to restrict drone strikes in future.

He said that the JI had no vendetta with any western country and wanted relations with these countries on the basis of equality and mutual respect.

He said that the Pak rulers should come up with a clear program to challenge the hegemony of America in the region.

"Now people have started to realise that America is not sincere with Pakistain and it has been protecting its own interests in the region," he said.

Earlier, the JI provincial amir administered oath to newly-elected zonal and union heads and asked them to work for the betterment of people and the country through their work.

He said that masses would support the JI for its pro-people policies. He added that politics should be for a noble cause and helping those in need.

District JI amir Younus Khattak and Tariq Sherazi also spoke on the occasion.

Posted by: Fred || 11/05/2013 00:00 || Comments || Link || E-Mail|| [336064 views] Top|| File under: Jamaat-e-Islami
Kayani lauds Rangers, police for restoring peace in Karachi
[Dawn] Pakistain's Army Chief General Ashfaq Pervez Kayani


... four star general, current Chief of Army Staff of the Mighty Pak Army. Kayani is the former Director General of ISI...


has lauded the efforts of Rangers and police in bringing back peace in Bloody Karachi


...formerly the capital of Pakistain, now merely its most important port and financial center. It is among the largest cities in the world, with a population of 18 million, most of whom hate each other and many of whom are armed and dangerous...


, said a statement issued by Sindh Rangers on Monday.

Karachi, the largest metropolitan city and economic capital of Pakistain, is riddled with

assassination

s, gang wars, kidnappings for ransom, extortion and terrorism.

Targeted operations led by Rangers' forces with the support of police are ongoing in the city under a directive issued by the federal government against criminals already identified by federal, military and civilian agencies.

The statement came after his visit to Headquarters Pakistain Rangers Sindh today, where he was received by DG Rangers Sindh, Maj-Gen Rizwan Akhtar and introduced to sector commanders and senior staff officers.

Gen Kayani was given a detailed briefing on the operational and administrative aspects of Pakistain Rangers Sindh with special reference to the current operation against criminals and anti-social elements in Karachi.

Appreciating its efforts, he hoped the paramilitary force will live up to its "rich tradition of bravery and sheer professionalism and will surely bring back peace and exemplary law and order in the city."

He also appreciated achievements of Karachi Police during the current targeted operation.

Corps Commander Lt-Gen Muhammad Ijaz Chaudhry accompanied the chief of army staff during the visit.
Posted by: Fred || 11/05/2013 00:00 || Comments || Link || E-Mail|| [336063 views] Top|| File under: Govt of Pakistan
How Pakistan's Musharraf shook off legal cases
[BBC.CO.UK] When Pakistain's former military ruler,
Pervez Perv Musharraf


... former dictator of Pakistain, who was less dictatorial and corrupt than any Pak civilian government to date ...


, ended his four-year exile and returned to the country to participate in May's elections, he took many people by surprise.

He had made many powerful enemies during his eight-year rule, and some of them had been in power or were about to be.
Continued on Page 49
Posted by: Fred || 11/05/2013 00:00 || Comments || Link || E-Mail|| [336063 views] Top|| File under: Govt of Pakistan
Cabinet gives nod to move forward Taliban peace dialogue
[Dawn] The Federal Cabinet of Pakistain Monday decided to honour the decisions taken by the All Parties Conference (APC) and carry forward the Taliban peace dialogue without letting this process derailed.

"Pakistain has the right to take its decisions on its own according to its interests," Prime Minister
Nawaz Sharif


... served two non-consecutive terms as prime minister, heads the Pakistain Moslem League (Nawaz). Noted for his spectacular corruption, the 1998 Pak nuclear test, border war with India, and for being tossed by General Musharraf...


said while addressing a special meeting of the federal cabinet here.

"If there cannot be cooperation with the process we have initiated to end terrorism, it should at least not be damaged," he remarked in an apparent reference to the US.

Interior Minister Chaudhry Nisar Ali Khan briefed the meeting on the emerging situation in the aftermath of Tehrik-e-Taliban Pakistain (TTP) chief Hakimullah Mehsud's killing in a US drone strike on Friday.

It is pertinent to mention that the

myrmidon

outfit has refused to hold any kind of dialogue with the Pak government, according to a report published on BBC Urdu website.

TTP's central

front man

Shahidullah Shahid, in a stern tone, assailed the government and the armed forces by calling them 'slaves of America.' "There cannot be any kind of dialogue with the slaves of America," he said. The Pak Taliban

front man

also severally criticised the media.

Without mentioning the US during Monday's meeting, the prime minister said that continuation of an unfortunate and condemnable practice of the drone attacks manifested that Pakistain's view point for the permanent elimination of terrorism and the establishment of durable peace was not understood.

The recent APC depicted that the entire political and military leadership as well as the masses, media and civil society wanted to resolve the issue of terrorism through serious and meaningful dialogue, he said, adding, the whole international community also wanted elimination of the bloodshed.

Sharif said Pakistain has paid the highest price of terrorism, rendering unmatchable sacrifices. "We are fully alive to the severity of the issue, but we should be let to address our problems according to our own strategy," he maintained.

The premier recalled his recent statement, in which he revealed the start of peace dialogue, adding, "The ice was melting and contacts had been established from both the sides."

"Amidst this scenario, the drone strike inflicted serious damage to the government's efforts for dialogue and peace."

The prime minister, however, expressed his confidence that "we will not let the efforts for dialogue and peace to be derailed."

Earlier, in a speech after army exercises near Bahawalpur, Prime Minister Sharif had warned that peace could not be achieved "by unleashing senseless force."

Posted by: Fred || 11/05/2013 00:00 || Comments || Link || E-Mail|| [336064 views] Top|| File under: Govt of Pakistan
Nato supplies to be blocked after Nov 20, Imran tells NA
[Dawn] Taking part in the National Assembly's debate over emerging situation in the aftermath of Pak Taliban chief Hakimullah Mehsud's killing, Imran Khan

... aka Taliban Khan, who is the lightweight's lightweight...
Monday threatened to cut the NATO


...the North Atlantic Treaty Organization. A cautionary tale of cost-benefit analysis....


supply lines in KP after November 20 upon assessing the government's reaction on the issue.

Tehrik-e-Taliban Pakistain (TTP) leader Mehsud, along with at least four other

myrmidon

s, was killed when a US drone targeted his car in the North

Wazoo

tribal area of Pakistain near the Afghan border on Friday evening.

The session of the lower house of Parliament, which commenced after a delay of two-and-a-half hour, was reserved for the debate, setting aside the routine agenda items.

Pakistain Tehrik-e-Insaf
...a political party in Pakistan. PTI was founded by former Pakistani cricket captain and philanthropist Imran Khan. The party's slogan is Justice, Humanity and Self Esteem, each of which is open to widely divergent interpretations....
(PTI) chief Imran Khan's party rules the restive Khyber-Pakhtunkhwa


... formerly NWFP, still Terrorism Central...


province, one of the two routes the NATO supplies move in and out of Afghanistan.

He warned the US to stop bombing Pak land through its unmanned planes' campaign and vowed to block the NATO supplies after Nov 20, "if government fail to pursue America to end drone strikes."

The cricket legend-turned politician, who is a strong opponent of US drone strikes in tribal areas of Pakistain, urged

politicians

to unite on the matter "at the defining movements of country's history." He said the drone attack before initiation of peace talks was a proof that the US did not want peace in the country.

He lauded the efforts of Interior Minister Chaudhry Nisar Ali Khan for initiating

grinding of the peace processor

.

Despite all political differences, Khan said he was ready to reconcile with Jamaat Ulema-e-Islam


...Assembly of Islamic Clergy, or JUI, is a Pak Deobandi (Hanafi) political party. There are two main branches, one led by Maulana Fazlur Rahman, and one led by Maulana Samiul Haq. Fazl is active in Pak politix and Sami spends more time running his madrassah. Both branches sponsor branches of the Taliban, though with plausible deniability...


-Fazl (JUI-F) chief
Maulana Fazlur Rehman
Deobandi holy man, known as Mullah Diesel during the war against the Soviets, his sympathies for the Taliban have never been tempered by honesty ...
.

Earlier, Interior Minister Nisar updated the house of the government's efforts in holding peace talks with the Talibs and hurdles being created in doing so.

He again termed the US drone attack, that killed the TTP leader on Friday, "a conspiracy to derail

grinding of the peace processor

."

"Drone attacks are earning a bad name for a nuclear power. United States is not caring for Pakistain's protest and if

grinding of the peace processor

sabotages due to United States then onus will not be on the government, the armed forces and Taliban."

The minister, however, vowed to continue with efforts for holding peace talks with Taliban. "This would only be possible after the

myrmidon

outfit chooses a new chief," he added.

"Situation is more gruesome than the point from where we had initiated peace efforts in September this year," he said.

"But, we need to have consensus and proceed as success of dialogue will be success of all stakeholders," he called upon

politicians

hip of the country.

Meanwhile,


...back at the chili cook-off, Chuck reached for the green sauce...


the meeting of Cabinet Committee on National Security (CCNS) is also underway to review overall situation in the wake of Hakimullah Mehsud's killing. The interior minister on Saturday said that bilateral cooperation and ties with the US will be reviewed in the meeting.

Posted by: Fred || 11/05/2013 00:00 || Comments || Link || E-Mail|| [336063 views] Top|| File under: Govt of Pakistan
Nato chief urges Pakistan to keep Afghan transit lines open
[Dawn] NATO


...the North Atlantic Treaty Organization. A collection of multinational and multilingual and multicultural armed forces, all of differing capabilities, working toward a common goal by pulling in different directions...


chief Anders Fogh Rasmussen urged Pakistain on Monday to keep open supply lines to NATO forces in Afghanistan despite anger over a US drone strike that killed the Pak Taliban leader.

Pakistain said on Sunday it would review its relationship with the United States after Pak Taliban leader Hakimullah Mehsud was killed two days earlier in North
Wazoo, near the Afghan border.

"I feel confident that the Pak authorities will maintain open supply routes and transit routes because it is in Pakistain's own interest to contribute positively to stability and security in the region," Rasmussen told a news conference.

The Pak government denounced Mehsud's killing as a US attempt to derail peace talks with the Pak Taliban, who have killed thousands in their campaign to impose their rule.

Some Pak politicians have demanded that transit routes through Pakistain, used to supply NATO-led forces in Afghanistan, be cut in response.

Pakistain is the main route to supply US troops in landlocked Afghanistan with everything from food and drinking water to fuel. Any closure could be a serious disruption as US and other Western forces prepare to withdraw most of their troops from Afghanistan by the end of next year.

Pak cooperation is also seen as vital in trying to bring peace to Afghanistan, in particular in nudging the Afghan Taliban, allied to, but separate from, the Pak Taliban, into talks with the Kabul government.

Posted by: Fred || 11/05/2013 00:00 || Comments || Link || E-Mail|| [336062 views] Top|| File under: Govt of Pakistan
Hopes fade for eradication of polio from North Waziristan
[Dawn] Lacklustre attitude of the United States towards anti-polio


...Poliomyelitis is a disease caused by infection with the poliovirus. Between 1840 and the 1950s, polio was a worldwide epidemic. Since the development of polio vaccines the disease has been largely wiped out in the civilized world. However, since the vaccine is known to make Moslem pee-pees shrink and renders females sterile, bookish, and unsubmissive it is not widely used by the turban and automatic weapons set...


programme has been hampering polio eradication efforts by Pakistain, especially in Federally Administered Tribal Areas, as one fresh polio case each was reported in North
Wazoo and Beautiful Downtown Peshawar


...capital of Khyber Pakhtunkhwa (formerly known as the North-West Frontier Province), administrative and economic hub for the Federally Administered Tribal Areas of Pakistan. Peshawar is situated near the eastern end of the Khyber Pass, convenient to the Pak-Afghan border. Peshawar has evolved into one of Pakistan's most ethnically and linguistically diverse cities, which means lots of gunfire.


on Sunday, officials said.

They said that the recent drone strike that killed TTP leader Hakeemullah Mehsud in North Waziristan tribal region had dealt a serious blow to the dialogue process aimed at resumption of the much-needed immunisation campaign there.

According to the officials, the government had started talks with Taliban in North Waziristan a week ago and their response in the first round of talks was extremely positive, but the attack had spoiled everything.

Meanwhile,


...back at the wreckage, Captain Poindexter wished he had a cup of coffee. Even instant would do...


one each positive case was reported from North Waziristan and Peshawar on Sunday. Both children didn't receive the oral polio vaccine, said the officials.

Taliban banned polio vaccination and linked its start with the stoppage of American drone attacks in June 2012 in North Waziristan Agency where an outbreak of polio has infected 17 children in 2013 so far while dozens others risked the crippling vaccine-preventable childhood ailment, as many children could not get even the first dose of oral polio vaccine.

The Fata has 39 cases of total 56 in the country so far in 2013 whereas KP recorded eight, Sindh five and Punjab four.

"The ban has proved fatal. We had just begun talks with Taliban to allow OPV and safeguard an estimated 160,000 children there. The drone attack has virtually put children at risk," the officials said.

They said that the US was least interested in Pakistain's polio programme because it never supported it politically or financially. "America has been providing support to Pakistain in health and other sectors through the USAID, but it doesn't contribute to the immunisation efforts," they claimed and added that the US didn't risk transportation of poliovirus from Pakistain to its population and therefore wasn't concerned about the disease here.

"The people would not have heard any statement from the US president or any of its other

politicians

urging polio eradication in Pakistain. On contrary, there are statements of support from leaders of other developed countries concerning polio eradication in Pakistain," the relevant officials said.

The US, according to the officials, was concerned only with terrorism for which it had been paying huge financial assistance to the government, but polio eradication seemed to be totally irrelevant to its interests. They said that the US continued its drone campaign in tribal areas at the cost of children who could face disabilities due to non-vaccination. "Those who have started talks with low cadre Taliban leaders for resumption of polio immunisation are now afraid to pursue talks due to their anger over the

liquidation

of their leader," they said.

Some of the officials, however, said that the ill-planned social mobilisation campaign for anti-polio immunisation tended to present the programme as US-sponsored and the people mistook the OPV as an American's conspiracy to render recipients infertile and impotent. They said that Taliban banned the anti-polio campaign in their attempt to defy the US.

Similarly, the case of Dr Shakil Afridi who was enjugged
Yez got nuttin' on me, coppers! Nuttin'!
in connection with fake hepatitis vaccination campaign to reach the late Osama bin Laden
... who is now sometimes referred to as Mister Bones...
in Abbottabad


... A pleasant city located only 30 convenient miles from Islamabad. The city is noted for its nice weather and good schools. It is the site of Pakistain's military academy, which was within comfortable walking distance of the residence of the late Osama bin Laden....


at the behest of the US was also quoted in this regard.

The officials said that such incidents were presented as plots by a group of certain mindset which capitalised on anti-government sentiments and opposed programmes like iodine, family planning, polio eradication etc because they didn't expect any good from the government.

"We have to depoliticise polio vaccination programme because it had nothing to do with drone strikes or the US, they said.

Posted by: Fred || 11/05/2013 00:00 || Comments || Link || E-Mail|| [336063 views] Top|| File under: Govt of Pakistan
KP govt to block Nato supplies: CM
[Dawn] Chief Minister Pervez Khattak has said that the Khyber-Pakhtunkhwa


... formerly NWFP, still Terrorism Central...


government would block all sorts of NATO


...the North Atlantic Treaty Organization. It's headquartered in Belgium. That sez it all....


supplies after the passage of a resolution in this regard from the provincial assembly.

"We are moving the provincial assembly to get passed a resolution seeking ban on the use of our soil for transportation of NATO supplies and we would follow it in letter and spirit. We will fulfil whatever commitment Pakistain Tehrik-e-Insaf
...a political party in Pakistan. PTI was founded by former Pakistani cricket captain and philanthropist Imran Khan. The party's slogan is Justice, Humanity and Self Esteem, each of which is open to widely divergent interpretations....
chairman Imran Khan

... aka Taliban Khan, who who convinced himself that playing cricket qualified him to lead a nuclear-armed nation with severe personality problems...
would make without considering its consequences," said Mr Khattak while speaking at a public gathering in Sum Alliamung area here on Sunday.

Known political leader Shahzada Gusatsab announced to join the PTI on this occasion. Besides, on the call of traders action committee a black day was observed during the CM's visit against the transfer of DPO Abdul Ghafoor Afridi.

The chief minister told the gathering that the session of Khyber-Pakhtunkhwa Assembly was summoned on Monday (today) in which the resolution demanding ban on NATO supplies was likely to be passed.

"We would first take into confidence the leaders of other political parties in the KP Assembly on the issue as people of province wanted it (blocking NATO supplies) and we would come up to their expectations," said Mr Khattak.

He said that the PTI had extended unconditional support to the government's dialogue with Taliban, but a single drone strike sabotaged their sincere efforts.

Mr Khattak said that rulers at the federal level should fulfil the promises they had made during the election to address the core issue of terrorism. He said that the resolution concerning creation of Hazara province was lying with the provincial assembly secretariat and it would soon be passed with a majority.

Posted by: Fred || 11/05/2013 00:00 || Comments || Link || E-Mail|| [336063 views] Top|| File under: Govt of Pakistan
Syria-Lebanon-Iran
Report: Indirect Talks between Hizbullah, U.S. over Government Formation
[An Nahar] Indirect and secret contacts are ongoing between Hizbullah and the U.S. embassy in

Leb

, the Kuwaiti al-Anbaa newspaper reported on Monday.

The daily quoted a March 14 MP as saying that the "relations between the Hizbullah and the U.S. are developing positively."

The

politician

, who spoke on condition of anonymity, told the newspaper pointed out that Hizbullah Chief His Eminence Sayyed Hassan Nasrallah


The satrap of the Medes and the Persians in Leb...


failed to criticize the U.S. role in

Leb

and the region in his latest speech, unlike his previous speeches.

The MP also noted that U.S. Ambassador to

Leb

David Hale informed various Lebanese leaders that "a cabinet can not be formed without Hizbullah participation."

The

politician

said that the hopes for a breakthrough in the 30-year estrangement between the U.S. and Iran had an impact on its ties with Hizbullah.

Posted by: Fred || 11/05/2013 00:00 || Comments || Link || E-Mail|| [336064 views] Top|| File under: Hezbollah
Kerry Urges Preventing Hizbullah from Determining Lebanon's Future
[An Nahar] The United States expressed on Monday its rejection of allowing Hizbullah to determine the future of

Leb

.

U.S. Secretary of State John F. I was in Vietnam, you know Kerry
Former Senator-for-Life from Massachussetts, self-defined war hero, speaker of French, owner of a lucky hat, conqueror of Cambodia, and current Secretary of State...
said at a

presser

he held in Riyadh that his talks with Saudi officials discussed the importance of not allowing Hizbullah to dominate

Leb

.

"The party should not be allowed to determine the future of

Leb

," Kerry said after meeting with his Saudi counterpart Prince Saud al-Faisal.

On Monday evening, caretaker Foreign Minister Adnan Mansour slammed Kerry's statement as foreign intervention, stressing that "only the Lebanese people" determine their country's future.

"Foreign dictations do not serve

Leb

's interests but they negatively affect its security," Mansour told al-Mayadeen television.

"The Lebanese determine their future, not foreign powers," he added.

Kerry also stressed at the

presser

that Soddy Arabia


...a kingdom taking up the bulk of the Arabian peninsula. Its primary economic activity involves exporting oil and soaking Islamic rubes on the annual hajj pilgrimage. The country supports a large number of princes in whatcha might call princely splendor. When the oil runs out the rest of the world is going to kick sand in the Soddy national face...


is a "strategic and enduring ally of the United States."

"We have strong relations with the Kingdom," he stated, amid reports of Saudi anger over U.S. policy in the region, specifically regarding the Syrian crisis.

The U.S. top diplomat's visit to Saudi Arabia comes days before President Michel Suleiman


...before assuming office as President, he held the position of commander of the Leb Armed Forces. That was after the previous commander, the loathesome Emile Lahoud, took office as president in November of 1998. Likely the next president of Leb will be whoever's commander of the armed forces, too...


is expected to hold talks in the kingdom.

Suleiman's anticipated visit was recently postponed for the second time, after it had been scheduled to take place at the end of September.

Posted by: Fred || 11/05/2013 00:00 || Comments || Link || E-Mail|| [336064 views] Top|| File under: Hezbollah
Iran's conservatives mark 1979 hostage crisis
[Al Ahram] Iran's conservatives mobilised large crowds Monday to celebrate the 1979 US embassy takeover, in a show of force against any thaw in decades of hostility towards Washington.

This year saw some of the largest November 4 rallies in years, less than two months after President Hassan Rouhani, a reputed moderate, held a taboo-breaking phone conversation with his American counterpart Barack Obama
I mean, I do think at a certain point you've made enough money...
in New York.

Thousands of Iranians shouted "

Death to America™

" in state-organised rallies across Iran after hardline and conservative factions in the establishment had called for a massive turnout to mark the 34th year since Islamist student stormed the embassy compound.

The ensuing crisis saw 52 American diplomats held hostage in the embassy compound for 444 days, and was a major turning-point for the 1979 Islamic revolution that toppled a US-backed monarch.

Posted by: Fred || 11/05/2013 00:00 || Comments || Link || E-Mail|| [336063 views] Top|| File under: Govt of Iran
Jumblat on Letter to Assad Report: I haven't Reached This Level of Political Stupidity
[An Nahar] Progressive Socialist Party leader MP Walid Wally Jumblat
...
Druze politician, head of the Progressive Socialist Party, who's been on every side in Leb at least four times. He'll sell you his friends for a dollar, but family comes higher because of shipping and handling...
denied on Monday reports saying that he sent a letter to Syrian Hereditary President-for-Life Bashir Pencilneck al-Assad


Supressor of the Damascenes...


, in an attempt to reconsider his current relation with the Damascus regime.

"I haven't reached this level of political dotage and stupidity," Jumblat told the PSP-affiliated al-Anbaa website.

The Daily Star newspaper reported on Monday that Lebanese Democratic Party leader MP Talal Arslan has conveyed a letter form Jumblat to Assad, in which the PSP leader asked for a reconsideration of the relations between his party and the Syrian regime.

The report also said the letter included asking Assad to allow two Druze soldiers to rejoin the Syrian army after they had announced their defection.

"Assad sent a partial reply to Jumblat," The Daily Star quoted sources close to the March 8 alliance as saying.

However,


there's more than one way to skin a cat...


Arslan on Monday denied these reports.

Posted by: Fred || 11/05/2013 00:00 || Comments || Link || E-Mail|| [336063 views] Top|| File under: Govt of Syria
Who's in the News
19
[untagged]
12
Govt of Pakistan
11
Arab Spring
3
Govt of Syria
2
Govt of Iran
2
Hezbollah
1
Jamaat-e-Islami
1
Govt of Sudan
1
al-Qaeda in Pakistan
1
Boko Haram
1
Houthis
1
al-Shabaab
1
Islamic State of Iraq & the Levant
1
Lashkar e-Jhangvi
Bookmark
E-Mail Me
The Classics
The O Club
Rantburg Store
The Bloids
The Never-ending Story
Thugburg
Gulf War I
The Way We Were
Bio
Merry-Go-Blog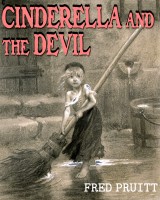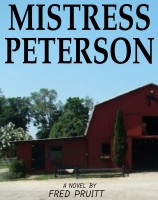 On Sale now!


A multi-volume chronology and reference guide set detailing three years of the Mexican Drug War between 2010 and 2012.

Rantburg.com and borderlandbeat.com correspondent and author Chris Covert presents his first non-fiction work detailing the drug and gang related violence in Mexico.

Chris gives us Mexican press dispatches of drug and gang war violence over three years, presented in a multi volume set intended to chronicle the death, violence and mayhem which has dominated Mexico for six years.
Click here for more information


Meet the Mods
In no particular order...


Steve White
Seafarious
tu3031
badanov
sherry
ryuge
GolfBravoUSMC
Bright Pebbles
trailing wife
Gloria
Fred
Besoeker
Glenmore
Frank G
3dc
Skidmark



Better than the average link...



Rantburg was assembled from recycled algorithms in the United States of America. No trees were destroyed in the production of this weblog. We did hurt some, though. Sorry.
34.238.189.240

Help keep the Burg running! Paypal: