Afghanistan
Dostum is barred from entering US, reportedly for alleged mass killing of Taliban
[Khaama (Afghanistan)] The United States has reportedly denied to issue a visa to the First Vice President General Abdul Rashid
Dostum


...ethnic Uzbek warlord who distinguished himself fighting the Soviets and the Taliban. The story that he had a bad guy run over with a tank is an exaggeration. It was an armored personnel carrier...


to visit New York and Washington to discuss the situation of the country with the American officials, it has been reported.


I appreciate all the good work Dostum has done in the WoT. I'd also never want him mad at me...

The step was reportedly taken for Gen. Dostum's alleged involvement in the mass killing of the Taliban

turbans

in late 2001 as he was fighting alongside Central Intelligence Agency operatives and Special Operations forces to oust the Taliban.

The message to deny entry to Gen. Dostum to United States was passed to the Afghan government days before his departure, the New York Times


...which still proudly displays Walter Duranty's Pulitzer prize...


quoting multiple Afghan and American officials reported. The report further added that the Afghan government quickly and quietly canceled Gen. Dostum's visit in a bid to avoid a humiliating public spectacle.

However,


some people are alive only because it's illegal to kill them...


Gen. Dostum has said that the trip was cancelled due to tenuous security situation in the country.

"I personally intend to visit as soon as the situation here allows," Gen. Dostum said in the interview with the Voice of America radio.

He assured listeners that he had many friends in Washington -- "I am well acquainted with our Pentagon friends and congressmen," he said -- and that he would tell them how things were in Afghanistan.

"I want to discuss the situation with them," he said. "They have to take this issue seriously. Otherwise, it might get out of control."

According to the Times, that discussion seems unlikely to happen anytime soon. Gen. Dostum's inability to secure entry to the United States is in fact a longstanding issue.

In 2013, Representative Dana Rohrabacher


...Representative for Caliphornia's 48th congressional district, and previously the 46th, 45th and 42nd, serving since 1989. He is a member of the Republican Party and a former speech writer for President Reagan...


, a

Caliphornia, an impregnable bastion of the Democratic Party,

Republican who has known Mr. Dostum for decades, personally asked Secretary of State John F. I was in Vietnam, you know Kerry
Former Senator-for-Life from Massachussetts, self-defined war hero, speaker of French, owner of a lucky hat, conqueror of Cambodia, and current Secretary of State...
to grant him a visa. At the time, Mr. Rohrabacher said he was seeking to bring Mr. Dostum to Washington to discuss the war and the future of the Afghan government.

No visa was issued then, and Gen. Dostum's election as vice president the following year has not changed the

B.O. regime

's view of him or its willingness to let him visit the United States, said two senior American officials, who spoke on the condition of anonymity to avoid antagonizing the Afghan government. American officials do not want to be seen with him, one said.
Posted by: Fred || 04/27/2016 00:00 || Comments || Link || E-Mail|| [6467 views] Top|| File under:
Taliban delegation in Karachi city of Pakistan for talks with Afghan govt
[Khaama (Afghanistan)] A delegation of the Afghan Taliban group has arrived in Bloody Karachi


...formerly the capital of Pakistain, now merely its most important port and financial center. It is among the largest cities in the world, with a population of 18 million, most of whom hate each other and many of whom are armed and dangerous...


city of Pakistain, reportedly for peace talks with the Afghan government, a day after President Ghani ordered military actions against the

hard boyz

pursuing violence and warned Pakistain to take actions against the group's leadership based in Beautiful Downtown Peshawar


...capital of Khyber Pakhtunkhwa (formerly known as the North-West Frontier Province), administrative and economic hub for the Federally Administered Tribal Areas of Pakistan. Peshawar is situated near the eastern end of the Khyber Pass, convenient to the Pak-Afghan border. Peshawar has evolved into one of Pakistan's most ethnically and linguistically diverse cities, which means lots of gunfire.


and Quetta.

According to diplomatic sources quoted in a report by BBC Urdu, the delegation has arrived to Karachi city from Qatar


...an emirate on the east coast of the Arabian Peninsula. It sits on some really productive gas and oil deposits, which produces the highest per capita income in the world. They piss it all away on religion, financing the Moslem Brotherhood and several al-Qaeda affiliates...


where the Taliban has a liaison office.

The sources have further added that the representatives of the Taliban group will join the Afghan government at the table during the negotiating process.

President Ghani participated in a gathering in Afghan parliament on Monday to announce the government's stance on peace efforts following a deadly attack in capital Kabul
...the capital of Afghanistan. Home to continuous fighting from 1992 to 1996 between the forces of would-be strongman and Pak ISI/Jamaat-e-Islami sock puppet Gulbuddin Hekmayar and the Northern Alliance, a period which won Hek the title Most Evil Man in the World and didn't do much for the reputations of the Northern Alliance guys either....
last week, which left at least 64 dead and 347

maimed

.

He said the Pak government should act responsibly in fight against terrorist groups, insisting that there should not be distinction between good and bad terrorists.

President Ghani warned that Afghanistan will approach the UN Security Council and other international organizations to lodge complaint if necessary actions are not taken.

He also added that the Taliban group will suffer and will be defeated in the battlefield which will eventually force them to participate in peace talks with the Afghan government.

This comes as the Taliban group rejected to participate in peace talks with the Afghan government following the conclusion of the 4th round of Quadrilateral Coordination Group meeting involving Afghanistan, Pakistain, China and United States.

The Afghan government was expecting to hold first direct talks with the group earlier last month but Taliban rejected the talks and announced their spring offensive earlier this month.
Posted by: Fred || 04/27/2016 00:00 || Comments || Link || E-Mail|| [6465 views] Top|| File under: Taliban
Ghani orders NDS directors to use all available force against terrorists
[Khaama (Afghanistan)] President Mohammad Ashraf Ghani


...former chancellor of Kabul University, now president of Afghanistan. Before returning to Afghanistan in 2002 he was a scholar of political science and anthropology. He worked at the World Bank working on international development assistance. As Finance Minister of Afghanistan between July 2002 and December 2004, he led Afghanistan's attempted economic recovery until the Karzais stole all the money. ..


has ordered the Afghan National Security Forces (ANSF), specifically the National Directorate of Security


...the Afghan national intel agency...


(NDS) directors, to use all force against the

Lions of Islam

fighting in the country.

During a meeting with a number of the provincial NDS directors, President Ghani said the government did its best to bring peace and stability through reconciliation process but the

holy warriors

rejected the proposed talks and martyred the security personnel in Kabul
...the capital of Afghanistan. Home to continuous fighting from 1992 to 1996 between the forces of would-be strongman and Pak ISI/Jamaat-e-Islami sock puppet Gulbuddin Hekmayar and the Northern Alliance, a period which won Hek the title Most Evil Man in the World and didn't do much for the reputations of the Northern Alliance guys either....
attack last week.

Ghani ordered the NDS directors to take all steps necessary to narrow the field of activities of the terrorists, create fear in their hearts, close their movement routes, halt their finance sources and suppress their activities through air and ground raids.

He said the activities and efforts of the NDS operatives are vital as they are operating among the people and are well aware of the regions and have sufficient experience.

President Ghani reiterated that those who have murdered the civilians and members of the security forces will be executed in accordance with the verdict of the judiciary institutions.

He said the distinction between friends and enemies of Afghanistan has been ascertained, noting his speech to the Afghan parliament yesterday, insisting all those fighting the system of the country are enemies of Afghanistan.

President Ghani also added that the world stands with the Afghanistan today and respects its stance and are committed to long term economic and military support.

He hailed the Afghan National Security Forces, specifically the Special Operations Forces, emphasizing that they are capable to successfully carry out any type of operation in any corner of the country, calling them as a unique force in the region.
Posted by: Fred || 04/27/2016 00:00 || Comments || Link || E-Mail|| [6464 views] Top|| File under: Taliban
Pakistan says not responsible alone to bring Taliban to peace talks table
[Khaama (Afghanistan)] The Pak government officials have said Islamabad is not responsible alone to bring the Afghan Taliban to peace talks table, a day after President Ghani said Afghanistan will no longer expect cooperation from the country in the Afghan

grinding of the peace processor

.

A

front man

for the Foreign office of Pakistain said Islamabad does not differentiate between the terror groups.

"Pakistain condemns all forms and manifestations of terrorism and it is committed in the fight against his menace," according to a statement quoting Nafees Zakaria,

front man

for the Foreign Office of Pakistain.

The statement further added "Pakistain itself is the biggest victim of terrorism in which thousands of our security personnel have sacrificed their lives."

"Pakistain hosted the first round of direct talks between Afghan government and Taliban but Pakistain alone is not responsible for bringing the Taliban back to the negotiating table," the statement added.

This comes as the Afghan officials have long been criticizing Pakistain for sheltering the anti-government armed

holy warrior

groups, including the notorious Haqqani terrorist network, blamed for major attacks in the country.

President Ghani participated in a gathering in Afghan parliament on Monday to announce the government's stance on peace efforts and fight against terrorism.
Posted by: Fred || 04/27/2016 00:00 || Comments || Link || E-Mail|| [6461 views] Top|| File under: Taliban
Afghanistan summons Pakistani Ambassador over heavy artillery shelling
[Khaama (Afghanistan)] The Pak Ambassador to Afghanistan Syed Abrar Hussain was summoned by the Ministry of Foreign Affairs of Afghanistan (MoFA) over heavy artillery shelling by Pakistain in eastern Nangarhar


The unfortunate Afghan province located adjacent to Mohmand, Kurram, and Khyber Agencies. The capital is Jalalabad. The province was the fief of Younus Khalis after the Soviets departed and one of his sons is the current provincial Taliban commander. Nangarhar is Haqqani country..


province.

According to a statement by MoFA, a formal protest was lodged regarding the shelling by handing over an official Memo of the Afghan government to the Pak Ambassador.

The statement further added that the deputy minister in administrative affairs of the Ministry of Foreign Affairs Dr. Nasir Ahmad Andisha said the shelling left one Afghan border police soldier martyred and two others

maimed

.

Strongly condemning the shelling by Pak military, Dr. Andisha said the shelling took place as Afghanistan was mourning the deadly Kabul
...the capital of Afghanistan. Home to continuous fighting from 1992 to 1996 between the forces of would-be strongman and Pak ISI/Jamaat-e-Islami sock puppet Gulbuddin Hekmayar and the Northern Alliance, a period which won Hek the title Most Evil Man in the World and didn't do much for the reputations of the Northern Alliance guys either....
attack which left over 400 people

maimed

.

He urged the Pak Ambassador to take immediate actions to halt the shelling in a bid to prevent further deterioration of ties between the two countries.

The Pak Ambassador expressed grief regarding the casualties as a result of the shelling and promised to hand over the official Memo and complaint of the Afghan government to the relevant authorities, the statement added.

The incident in Goshta district took place earlier this week with the local officials saying the Pak forces started shelling the Afghan border posts.

This comes as a similar incident took place in Goshta district earlier last month following Pak militia forces attack in Anarki area of Goshta district.
Posted by: Fred || 04/27/2016 00:00 || Comments || Link || E-Mail|| [6463 views] Top|| File under: Govt of Pakistan
Militant identified as Hamdard Hasib planning attack in Kabul city: USFOR-A
[Khaama (Afghanistan)] The United States Forces in Afghanistan (USFOR-A) released identities of possible attackers planning attacks in Kabul
...the capital of Afghanistan. Home to continuous fighting from 1992 to 1996 between the forces of would-be strongman and Pak ISI/Jamaat-e-Islami sock puppet Gulbuddin Hekmayar and the Northern Alliance, a period which won Hek the title Most Evil Man in the World and didn't do much for the reputations of the Northern Alliance guys either....
and other provinces.

"Insurgents from the Haqqani and Taliban networks are known to be planning attacks on the Afghan people in the Parwan, Khost, Kabul, and

Pashtun-infested Logar

Provinces, Afghanistan," a statement by United States Forces in Afghanistan said.

The statement further added that the possible attacker in Kabul has been identified as Hamdard Hasib.

No further details have been given regarding the possible target of the

Lion of Islam

in Kabul city.

According to the US Forces in Afghanistan, the other attackers have been identified as Hayatullah, Mullah Mushfiq, Sangari, and Faruq who are planning attacks in northern Parwan province.

Tial Khan and Mansour are planning attacks in the southeastern Khost province


... across the border from Miranshah, within commuting distance of Haqqani hangouts such as Datta Khel and probably within sight of Mordor. Khost is populated by six different tribes of Pashtuns, the largest probably being the Khostwal, from which it takes its name...


while Talha is planning attack in the central

Pashtun-infested Logar

province.

This comes as the Taliban-led insurgency has been rampant since the group announced its spring offensive earlier this month and vowed to carry out more attacks across the country.

The Taliban group

grabbed credit

behind a deadly attack in capital Kabul last week which left at least 64 people dead and 347 others

maimed

.
Posted by: Fred || 04/27/2016 00:00 || Comments || Link || E-Mail|| [6463 views] Top|| File under: Haqqani Network
Arabia
Saoodi Arabia strips religious police of arresting power
Saudi Arabia has stripped its religious forces of their powers to arrest, urging them to act "kindly and gently" in enforcing Islamic rules.

Under changes approved by the Saudi cabinet on Wednesday, religious officers will no longer be allowed to detain people and instead must report violators to police or drug squad officers, the official Saudi Press Agency said.

Officers of the Haia force, also known as the Mutawaa, must "carry out the duties of encouraging virtue and forbidding vice by advising kindly and gently" under the new rules, it reported.

"Neither the heads nor members of the Haia are to stop or arrest or chase people or ask for their IDs or follow them - that is considered the jurisdiction of the police or the drug unit," the regulations say.

Saudi Arabia's religious police enforce the country's interpretation of Islamic law including segregation of the sexes, ensuring that women cover themselves from head-to-toe when in public.

Formally known as the Commission for the Promotion of Virtue and Prevention of Vice, its members also patrol shops to make sure they are shuttered during time prayers.
Posted by: Frank G || 04/27/2016 12:42 || Comments || Link || E-Mail|| [6471 views] Top|| File under: Govt of Saudi Arabia
UN urges flexibility in Yemen peace talks
Come on, UN guy. You can't get more flexible than to conduct military operations while talking peace. I mean, come on. Give the Soddys a break, why doncha? Sheesh!


The UN Security Council on Monday threw its weight behind fledgling Yemen peace talks in Kuwait, urging all sides in the negotiations to be constructive.

The 15-member council stressed the importance of agreeing on a "roadmap" to implement security measures including the withdrawal of heavy weapons.

Envoys from the Saudi-backed government and the Houthi militias began talks in Kuwait on Thursday to end a war that intensified in March last year, when a Saudi-led coalition launched an air-strike campaign.

"The council reiterates its call to all parties to engage in peace talks in a flexible and constructive manner without preconditions, and in good faith," the council statement said.

Council members urged negotiators to agree on a framework of "principles, mechanisms and processes" for reaching a comprehensive peace deal that would "bring about a permanent end to the conflict."

The peace talks got under way after a ceasefire entered into force on April 11 that the United Nations says is largely holding despite some pockets of violence.

The negotiations represent the best hope in months for a settlement to the conflict, which has killed more than 6,800 people, displaced 2.8 million and brought the already-impoverished country to its knees.

Yemen ranks among the world's worst humanitarian crises, according to the United Nations, with more than 80 percent of the population in dire need of relief assistance.
Posted by: badanov || 04/27/2016 00:00 || Comments || Link || E-Mail|| [6462 views] Top|| File under: Houthis
Caribbean-Latin America
Cartels Help Terrorists get to U.S. ISIS Militant Omar Khabir Among Them
[Judicial Watch] Mexican drug traffickers help Islamic terrorists stationed in Mexico cross into the United States to explore targets for future attacks, according to information forwarded to Judicial Watch by a high-ranking Homeland Security official in a border state. Among the jihadists that travel back and forth through the porous southern border is a Kuwaiti named Shaykh Mahmood Omar Khabir, an ISIS operative who lives in the Mexican state of Chihuahua not far from El Paso, Texas. Khabir trained hundreds of Al Qaeda fighters in Pakistan, Afghanistan and Yemen and has lived in Mexico for more than a year, according to information provided by JW's government source.

Now Khabir trains thousands of men--mostly Syrians and Yemenis--to fight in an ISIS base situated in the Mexico-U.S. border region near Ciudad Juárez, the intelligence gathered by JW's source reveals. Staking out U.S. targets is not difficult and Khabir actually brags in an Italian newspaper article published last week that the border region is so open that he "could get in with a handful of men, and kill thousands of people in Texas or in Arizona in the space of a few hours."


He could, no doubt, kill a few. But they go armed down there, and don't take kindly to killers.

Foreign Affairs Secretary Claudia Ruiz, Mexico's top diplomat, says in the article that she doesn't understand why the Obama administration and the U.S. media are "culpably neglecting this phenomenon," adding that "this new wave of fundamentalism could have nasty surprises in store for the United States."


Oughtn't Mexico do something about this scorpion's nest in its midst? Since they know about it and talk about it so openly -- and apparently are quite confident the scorpions will never attack them...

This disturbing development appears on the Open Source Enterprise, the government database that collects and analyzes valuable material from worldwide print, broadcast and online media sources for the U.S. intelligence community. Only registered federal, state and local government employees can view information and analysis in the vast database and unauthorized access can lead to criminal charges. Updated data gathered on Khabir reveals he's 52 years old and was ordered to leave Kuwait about a decade ago over his extremist positions. Khabir is currently on ISIS's (also known as ISIL) payroll and operates a cell in an area of Mexico known as Anapra, according to the recently obtained information.

A year ago Judicial Watch reported on an ISIS camp in this exact area, just a few miles from El Paso. JW's April 14, 2015 report identified Anapra as the location of the ISIS base, details that were provided to JW by sources that include a Mexican Army field grade officer and a Mexican Federal Police Inspector. Anapra is situated just west of Ciudad Juárez in the Mexican state of Chihuahua. At the time JW reported that another ISIS cell was established to the west of Ciudad JuĂĄrez, in Puerto Palomas to target the New Mexico towns of Columbus and Deming. Sources told JW that, during the course of a joint operation, Mexican Army and federal law enforcement officials discovered documents in Arabic and Urdu, as well as "plans" of Fort Bliss ‐ the sprawling military installation that houses the US Army's 1st Armored Division. Muslim prayer rugs were recovered with the documents during the operation.
Posted by: Besoeker || 04/27/2016 01:16 || Comments || Link || E-Mail|| [6464 views] Top|| File under:
Swedish Greens jolted by claims of Islamist infiltration
[WASHINGTONPOST] One refused to shake hands with a female journalist. Another compared Israel to Nazi Germany. A third was seen doing hand signs associated with Egypt's

Moslem Brüderbund

in the background of a live TV broadcast.

The behavior of some Muslim members of Sweden's Green Party, which is part of a coalition government since 2014, has sparked concerns that the small environmentalist group may have been infiltrated by Islamists.

It also has triggered a wider discussion about whether Sweden has tried so hard to be inclusive and tolerant toward migrants colonists that it's failed to stand up for its own feminist ideals.

"In our eagerness to embrace a diverse and multicultural society, we have turned a blind eye to undemocratic views," said Gulan Avci, a Stockholm city councilwoman for the Liberals, a center-right opposition party.

Green Party leaders said Monday there's no evidence of Islamists influencing party policies, but admitted the party needs a "reset" with greater focus on environmental issues.

The party's problems started when Housing Minister Mehmet Kaplan, a Green Party member and former leader of a Swedish Muslim youth group, resigned last week after media reports that he had contacts with ultra-nationalists and Islamists in his native The Sick Man of Europe Turkey


...the only place on the face of the earth that misses the Ottoman Empire....


. Though he denied any wrongdoing and the party leadership defended him until the end, he stepped down when a video surfaced of Kaplan comparing Israel's treatment of Paleostinians to how the Nazis persecuted Jews.

Trying to cool things down, Green Party co-leader Asa Romson only made them worse when she went off on a bizarre tangent in a TV interview, describing the Sept. 11 attacks as "accidents." She later clarified that she condemns the attacks.

But it didn't end there. New images emerged where Kaplan and other Muslim members of the Green Party were seen holding up four fingers, a hand gesture used by the

Moslem Brüderbund

in Egypt. One of them, a Green Party youth leader, walked into the picture during a live broadcast on Swedish television and flashed the sign behind the presenter.
Posted by: Fred || 04/27/2016 00:00 || Comments || Link || E-Mail|| [6464 views] Top|| File under:
The Grand Turk
Turkey demands more effective use of Hellfire missiles in ISIL fight
Turkish government has demanded the U.S. Army use its unmanned aerial vehicles loaded with Hellfire missiles more effectively against the Islamic State of Iraq and the Levant (ISIL) as a part of a new strategy to end deadly rocket hits in the border province of Kilis.


I wouldn't mind more effective drone-zaps either...

Ankara has demanded U.S. predators with two Hellfire missiles at the İncirlik Air Base in the southern province of Adana be used more effectively as well as the deployment of High Mobility Artillery Rocket System (HIMARS) rocket launchers in the Syria borderline, according to the strategy.


Rather demanding for an unreliable ally, aren't they...

According to Turkish sources, such moves would push ISIL militants southwards, leaving the border province out of battery ranges.

Currently Turkish fighter jets are inactive over Syrian skies following the downing of Russian jet on Nov. 24, 2015 for violating Turkish airspace.
The Foreign Ministry has also demanded raising awareness on the Kilis issue by increasing dialogue with the Department of State, as predator hits have missed ISIL targets.

There are currently four Predators and 12 A-10 bomber aircrafts at the İncirlik Air Base.

Meanwhile, Kilis was also one of the agenda topics of a security meeting chaired by Turkish Prime Minister Ahmet Davutoğlu, one that demanded new strategies in the fight against ISIL on the border. Accordingly, communications with the U.S. will be increased regarding the effective use of U.S. air forces to hit ISIL missile and rocket launchers. In addition, Turkish artillery units will also be supported by HIMARS.

NATO member countries' early warning and monitoring systems in the region will also be used more frequently, according to the new initiatives.

However, a ground operation to sweep ISIL militants from the south of Kilis is not on the government's agenda.


The Turkish government would rather use drone-zaps than put their own boys on the front line...

Meanwhile, trained militants from Syrian opposition groups are readying for an offensive which will see missile launchers completely destroyed or driven away from firing range.

Katyusha rockets fired from ISIL region in northern Syria into Kilis have claimed 17 lives since January with a fresh attack on April 24 killing two people.
Posted by: Steve White || 04/27/2016 00:00 || Comments || Link || E-Mail|| [6463 views] Top|| File under:
India-Pakistan
India--Pak foreign secretaries meet: Pakistan reaffirms Kashmir as core issue
[DAWN]

Kashmire

remains a core issue that requires a "just solution under United Nations


...an idea whose time has gone...


Security Council (UNSC) resolutions and wishes of the people of the valley", Pakistain Foreign Secretary Aizaz Chaudhry told his Indian counterpart here on Tuesday.

Foreign Office

front man

Nafees Zakaria said during the meeting between the Indo-Pak foreign secretaries on the sidelines of the Heart of Asia conference in New Delhi on Tuesday, Chaudhry underscored Pakistain's commitment to ensure friendly relations with all its neighbours, including India.
Posted by: Fred || 04/27/2016 00:00 || Comments || Link || E-Mail|| [6462 views] Top|| File under: Govt of Pakistan
Iraq
UN official wags finger at Kurds, Iraqi militia for fighting
[ARA News] ERBIL – The United Nations Special Representative of the Secretary-General (SRSG) for Iraq, Ján Kubiš, urged an immediate end to the fighting taking place between the Kurdish Peshmerga and Shia militia in Tuz Khurmato. However, clashes have continued on Tuesday.

Western diplomats are worried the tensions between the Shia Popular Mobilization Units (PMU) and the Kurdish Peshmerga forces could hurt the fight against the Islamic State (ISIS), also known as IS, ISIL or Daesh.

"The SRSG [Ján Kubiš] expresses his utmost concern that the fighting is endangering the lives of the civilian population and could hinder the fight against Daesh, and his disappointment that a truce was violated soon after it was reached," the UN said in a public statement.

"This is not the time for such futile fighting. Nothing can justify this violence", Mr. Kubiš said. "We urge the parties to stop the fighting and to focus their efforts on the battle against the common enemy, Daesh [Islamic State]," he said.

"The SRSG expresses strong support for ongoing efforts to bring an end to the fighting. The parties should work on restoring stability to the area and focus on how to defeat the terrorists."

In the meantime, the British Ambassador to Iraq, Frank Baker, said on Twitter: "I support UN Iraq Kubis' call for an end to the fighting in Tuz [Khurmato]. Civilians and the fight against Daesh are endangered."

Fighting broke out between the Kurdish Peshmerga and Shia paramilitary groups in Tuz Khurmato on Saturday night after Shia militiamen threw a grenade into the house of Brigade General Sirwan Shaqlawayi, killing him instantly.

A truce was brokered on Sunday to end the fighting that killed dozens of people on both sides, but it broke out again on Monday, and attempts to reach a new ceasefire deal failed.

"We are calling on our al-Hashed al-Shaabi [PMU] commander brothers in Tuz Khurmato and the area to rein those outlawed and disobedient militants, arrest the criminals, hand them over to court, and give orders to all of our brothers of Popular Mobilization Units to get out of the center of Tuz Khurmato," Peshmerga Spokesman Lieutenant General Jabar Yawar said in a statement on Sunday.

"Those clashes should end in order to implement our duties and tasks together, including the protection of the defense line and the battle of flushing out the ISIS terrorists in the area," he added.

Speaking to ARA News, Nicholas Heras, a Washington-based Middle East researcher at the Centre for a New American Security, said that the conflict could threaten the fight against ISIS.

"The fighting at Tuz Khurmato is foreshadowing of the ethnic and sectarian politicking and conflict that will occur as Iraq's two major identity groups, Kurds and Shia Arabs, jostle for position inside the crumbling Iraqi state," he said.

"Neither the KRG nor the Hashd Sha'abi [PMU] militias view ISIS or the Sunni community as the strategic threat. The Hashd Sha'abi, which has become a vehicle for the IRGC to build a Basij structure in Iraq that is parallel to and potentially more powerful than the Iraqi Security Forces, views the Kurds as a threat. For the Kurds, the Hashd Sha'abi is a strategic threat to their control over border areas of their autonomous or potentially independent region, as well as to Kurdish control over Kirkuk," Heras added.

"Regardless of the U.S. focus on the anti-ISIS campaign, the Kurdish-Hashd Sha'abi conflict looms as another destabilizing force that threatens the internal territorial integrity of Iraq. It also threatens to distract two major anti-ISIS actors, Kurds and Shia, from the fight against ISIS," he concluded.
Posted by: badanov || 04/27/2016 00:00 || Comments || Link || E-Mail|| [6465 views] Top|| File under:
Terror Networks
US military conducts cyber attacks on IS group
[AlAhram] The US military is now conducting cyber attacks on the Islamic State
...formerly ISIS or ISIL, depending on your preference. Before that al-Qaeda in Iraq, as shaped by Abu Musab Zarqawi. They're very devout, committing every atrocity they can find in the Koran and inventing a few more. They fling Allah around with every other sentence, but to hear the pols talk they're not really Moslems....
group, a general said Tuesday as the Pentagon looks for ways to accelerate the fight against the Islamist

myrmidon

s.

A US-led coalition has been striking IS group fighters in Iraq and Syria since August 2014, and officials have long stated the importance of using cyber techniques such as overloading IS group networks to limit the group's communications and ability to reach potential new recruits.

"We have now begun to use our exquisite cyber capabilities in this fight against

ISIS

," Baghdad-based Major General Peter Gersten told Pentagon

news hound

s, using an acronym that comes from the group's name in Arabic.

He did not elaborate except to say the effort is "highly coordinated" and has been "very effective."


The New York Times


...which still proudly displays Walter Duranty's Pulitzer prize...


published a story Sunday saying the US Cyber Command had placed "implants" in IS group networks that let experts monitor the group's behavior and ultimately imitate or alter commanders' messages so they unwittingly direct fighters to areas likely to be hit by drone or plane strikes.

The US Cyber Command is charged with protecting America's military and some civilian networks from attacks, as well as deploying its own offensive cyber strategies if needed.

By 2018, it will have more than 6,000 military and civilian technical experts working across 133 teams.

One such team, comprising about 65 people, today works in the Middle East and carries out cyber operations against IS group networks.
Posted by: trailing wife || 04/27/2016 00:00:00 || Comments || Link || E-Mail|| [6461 views] Top|| File under: Islamic State
US: Number of Daesh fighters lowest since 2014
[AA.TR]

ISIS

has 19,000 to 25,000 fighters in Iraq and Syria, the Pentagon said Tuesday, updating its estimate of 20,000 to 30,000

snuffies

for the group.

"This is the lowest the number range has been since 2014,"

front man

Peter Cook said in a statement.

The Pentagon updated its estimate a few months after President Barack Obama
That's just how white folks will do you....
ordered an acceleration of the campaign against the terrorist group.

The Pentagon ties the decrease in numbers to the overall effect of the recently accelerated campaign against

ISIS

's financial and military assets as well as the success of local forces to close certain key routes in Iraq and Syria, blocking fighters from moving across borders.

According to Air Force Gen. Peter Gersten, the number of

imported muscle

entering Iraq and Syria has significantly decreased in the past year.

Gersten said he believes that about a year ago, up to 1,500 to 2,000

imported muscle

were joining

ISIS

each month.

"Now we have been fighting this enemy for a year, our estimates are down to 200 [per month] and we are actually seeing now an increase in desertion rates of these fighters," he said.

The 1,000 to 5,000 decrease in fighters is a relatively small yield for the U.S. when considering the resources poured into the war against

ISIS

.

In last 18 months, the U.S.-led coalition has conducted more than 11,000 air strikes and aircraft have flown nearly 89,000 sorties in support of operations in Iraq and Syria.
Posted by: Fred || 04/27/2016 00:00 || Comments || Link || E-Mail|| [6464 views] Top|| File under: Islamic State
ISIS internal docs show struggle to retain fighters, cut costs
[CNN] ISIS is facing cash and manpower shortages, the deputy commander of the counter-ISIS coalition said Tuesday.

His statement was reinforced by newly obtained internal ISIS documents. The cache shows the group struggling for funds -- some of which are used to pay for sex slaves -- and calling on fighters to use less electricity and stop driving official cars for personal use. The fighters, meanwhile, seem to be suffering low morale, in some case seeking doctors' notes to avoid serving on the frontlines.


"Who wants to be the last man to die for a jihad Allah rejects?"

Maj. Gen. Peter E. Gersten told

news hound

s that attacks on ISIS finances and personnel had reduced the number of

imported muscle

joining ISIS from 1,500-2,000 per month a year ago to 200 per month today.

"We're actually seeing an increase in now the desertion rates in these fighters. We're seeing a fracture in their morale. We're seeing their inability to pay. We're watching them try to leave

ISIS

," Gersten said, using another name for ISIS.


Where are they going, and what will they do when they get there?
Posted by: Fred || 04/27/2016 00:00 || Comments || Link || E-Mail|| [6462 views] Top|| File under: Islamic State
Who's in the News
32
[untagged]
12
Islamic State
5
Taliban
3
Govt of Pakistan
3
Commies
2
Ansarullah Bangla Team
2
al-Qaeda in the Indian Subcontinent
1
Haqqani Network
1
Houthis
1
al-Shabaab
1
Govt of Saudi Arabia
Bookmark
E-Mail Me
The Classics
The O Club
Rantburg Store
The Bloids
The Never-ending Story
Thugburg
Gulf War I
The Way We Were
Bio
Merry-Go-Blog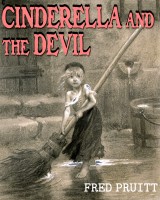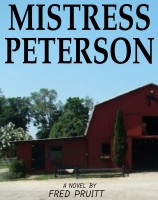 On Sale now!


A multi-volume chronology and reference guide set detailing three years of the Mexican Drug War between 2010 and 2012.

Rantburg.com and borderlandbeat.com correspondent and author Chris Covert presents his first non-fiction work detailing the drug and gang related violence in Mexico.

Chris gives us Mexican press dispatches of drug and gang war violence over three years, presented in a multi volume set intended to chronicle the death, violence and mayhem which has dominated Mexico for six years.
Click here for more information


Meet the Mods
In no particular order...


Steve White
Seafarious
Pappy
lotp
Scooter McGruder
john frum
tu3031
badanov
sherry
ryuge
GolfBravoUSMC
Bright Pebbles
trailing wife
Gloria
Fred
Besoeker
Glenmore
Frank G
3dc
Skidmark
Alaska Paul



Better than the average link...



Rantburg was assembled from recycled algorithms in the United States of America. No trees were destroyed in the production of this weblog. We did hurt some, though. Sorry.
3.236.51.151

Help keep the Burg running! Paypal: