Afghanistan
US war on terror failed because sanctuaries in Pakistan remained intact: Karzai
[Khaama (Afghanistan)] The former

Afghanistan's Caped President

Hamid Maybe I'll join the Taliban Karzai
... A former Baltimore restaurateur, now 12th and current President of Afghanistan, displacing the legitimate president Rabbani in December 2004. He was installed as the dominant political figure after the removal of the Taliban regime in late 2001 in a vain attempt to put a Pashtun face on the successor state to the Taliban. After the 2004 presidential election, he was declared president regardless of what the actual vote count was. He won a second, even more dubious, five-year-term after the 2009 presidential election. His grip on reality has been slipping steadily since around 2007, probably from heavy drug use...
has said the US-led war on terror failed because the

krazed killer

s' sanctuaries remained intact in Pakistain.

During an interview with the Russia Today television network, Karzai said Washington should focus on cutting down

krazed killer

s' financial sources and training grounds if the country remains sincerely determined to fight terror in all its forms, and its intentions are true.

"The war against terrorism will not succeed unless we fight it in the sanctuaries, in the training grounds, in the motivational factors, in the financial resources to them," the former President said.

Karzai further added that the reason the United States and its allies failed to provide lasting security to Afghanistan and to do away with extremism and with radicalism is because they began to fight it in Afghan villages, where terrorism wasn't there anyway in the first place.

"They did not go to the sanctuaries, which were in Pakistain. They did not go to the motivational factors, which were in many other places. They did not go to the financial sources of it, which they knew were where they were," Karzai added.

Karzai reiterated "If this war is genuinely against terrorism, if the United States wants to succeed, then we know by now that success will not come unless you go to the sanctuaries, you go to the financial sources and all other factors."

This is not the first the Afghan officials have criticized Pakistain for remaining reckless in acting against the sanctuaries of the Afghan anti-government armed

Death Eater

groups using the Pak soil for their operations in Afghanistan, specifically the Haqqani terrorist network and Taliban group.

President Mohammad Ashraf called on Pakistain to take actions against the Taliban group leadership based in Beautiful Downtown Peshawar


...capital of Khyber Pakhtunkhwa (formerly known as the North-West Frontier Province), administrative and economic hub for the Federally Administered Tribal Areas of Pakistan. Peshawar is situated near the eastern end of the Khyber Pass, convenient to the Pak-Afghan border. Peshawar has evolved into one of Pakistan's most ethnically and linguistically diverse cities, which means lots of gunfire.


and Quetta city, warning that Afghanistan will take diplomatic measures and take the issue to the international organizations, including the UN Security Council if no measures were taken.


Posted by: Fred || 04/28/2016 00:00 || Comments || Link || E-Mail|| [6477 views] Top|| File under: Govt of Pakistain Proxies
ANSF still waging Jihad, defending Afghanistan, region, world against terror: Ghani
[Khaama (Afghanistan)] The Afghan National Security Forces (ANSF) are still waging Jihad as they defend the country, region and the world against the menace of terror, President Mohammad Ashraf Ghani


...former chancellor of Kabul University, now president of Afghanistan. Before returning to Afghanistan in 2002 he was a scholar of political science and anthropology. He worked at the World Bank working on international development assistance. As Finance Minister of Afghanistan between July 2002 and December 2004, he led Afghanistan's attempted economic recovery until the Karzais stole all the money. ..


said.

In his remarks during the commemoration of 24th anniversary of Mujahideen's victory against the Soviet-backed Communist regime, President Ghani said "The war that murderers and smugglers wage on us is not Jihad at all."

He called on religious

holy man

s to speak against the wrong actions of the terror groups, urging the anti-government armed

bully boy

groups to renounce violence and join

grinding of the peace processor

.

President Ghani further added that Afghanistan is not favoring war but will stand against those willing to pursue violence.

He also added that the enemies of Afghanistan are trying to create divisions among the Afghan people but he emphasized that Afghanistan is not a country to be divided.

In other parts of his speech, President Ghani emphasized on widening the scope of campaign against corruption and said the culture of fight against corruption should gain a wider shape.


Posted by: Fred || 04/28/2016 00:00 || Comments || Link || E-Mail|| [6460 views] Top|| File under:
Africa Horn
EU defends its 20 per cent cut to AMISOM funding
The European Union has defended its recent 20 percent cut funding to the Amisom.


I guess this means Uganda isn't getting its money...

Speaking during an interview in Mogadishu, the EU Delegation ambassador to Somalia Michele Cervone d'urso said the EU had informed the African Union of their intention to cut funding over a year ago and had expected they would have had other donors on board.

"We know that al-Shabaab has not been defeated and we are committed to the mission but there are other missions to be accomplished in other areas and we have to give our support," he explained.


Like defending their own borders...

Michele said the EU has single-handedly supported the Amisom adding that if it wasn't for them the mission would not have been formed.

He, however, said the cut should not be misinterpreted to mean the EU is neglecting the Amisom. "Our partnership is still excellent. We remain hugely committed to Amisom and to fighting terror."

He hinted that the EU would like to see Africa beginning to contribute to the mission.


Africa IS contributing to the mission: the soldiers tramping through the bush are not the Fighting 515th Belgian Heavy Barbers...

"If anything we are only implementing what the AU heads of states agreed in Djibouti where they were to take up 2% of the funding," he added.

Agreeing that there is a need to have a comprehensive approach to deal with Al-Shabaab, Michele urged partners to come together and help develop the Somali Force. "That is what this country needs," he said.
The European Union has been the biggest donor for the Amisom covering the full cost of payments to the soldiers through its contribution to the AU. Every year, the EU contributes about $200 million and the 20% cut will see this figure go down. Amisom is, therefore, staring at a crisis since the directive took effect in January this year.

"Due to delaying effect, we are still paying the balance for last year so the effect of the cut has not been felt," Michele said.

Amisom soldiers receive a monthly allowance of $828 after their respective governments deduct a $200 administrative cost per soldier. This allowance is likely to reduce if the AU will not have secured other donors to fill in the 20%.

Head of Amisom in Somalia Ambassador Fransisco Madeira said they are working towards getting alternative sources for funds.

"People of Somalia are committed to fighting this terror group and there is no way we are stopping here. We will get funding and we are committed to staying here until Somalia is in a position to govern itself," he said during an interview.

Madeira confirmed that the AU has been negotiating with the UN with the hopes to bring them on board. "We have been discussing with the UN and there are possibilities of them coming in full force because for sure we need more resources," he reiterated.
Posted by: Steve White || 04/28/2016 00:00 || Comments || Link || E-Mail|| [6459 views] Top|| File under:
Africa North
Egypt court sentences 76 more pro-Morsi supporters
[AA.TR] A court in Cairo sentenced 76 pro-Morsi supporters to 10 years in prison Wednesday on various charges, including acts of violence and staging protests without permits, according to an unnamed judicial source.


It'll be appealed to higher and higher level courts, and at each stage some of those convicted will be released or reversed. Only heaven knows whether any of this lot will actually be convicted in the end, but it will take years to discover, and in the meantime they will languish in jail.

Speaking to Anadolu Agency on condition of anonymity because of fear for safety of his life, the source said the pro-Morsi supporters were tossed in the clink
Book 'im, Mahmoud!
on Aug. 30, 2013, while protesting the Rabia and al-Nahda incidents on Aug. 14, the same year.

Among the people sentenced is a deceased

Moslem Brüderbund

leader, Farid Ismail.

Ismail was put into jail last year and died two days later in May 2015.

Hundreds of supporters of ousted President Mohammed Morsi, who was Egypt's first democratically-elected leader, were killed in August 2013 when security forces violently cleared their sit-in at Cairo's Rabaa al-Adawiya Square.
Posted by: Fred || 04/28/2016 00:00 || Comments || Link || E-Mail|| [6461 views] Top|| File under: Arab Spring
Egyptian migrants killed in clash with Libyan smugglers
TRIPOLI - At least nine Egyptian migrants and three people smugglers were killed in a money dispute in the town of Bani Walid, a local official said on Wednesday.

The official said a group of Egyptians had killed the Libyan smugglers and tried to drive the bodies away, but they were stopped at a checkpoint when blood was noticed on their car. A fourth smuggler then went to the police station where the Egyptians were being held, and opened fire on them, he said.


I'm trying to work up a little sympathy here but it's darned hard...

The United Nations mission to Libya said as many as 13 Egyptians had been killed in the incident and called for an investigation.

Hundreds of thousands of undocumented migrants are currently in Libya. Some have settled in the North African country to work, while others are seeking to cross the Mediterranean Sea for Europe. Powerful smuggling networks linked to Libya's numerous armed groups generally control migration flows, and migrants are frequently subjected to abuses.
Posted by: Steve White || 04/28/2016 00:00 || Comments || Link || E-Mail|| [6461 views] Top|| File under:
Arabia
Saudi Arabia will struggle to kick its addiction to oil
[IN.REUTERS] "King Abdulaziz and the men who worked with him for the establishment of the state did not depend on oil and they established the kingdom without oil, and they ran this state without oil, and they lived in this state without oil," Saudi Deputy Crown Prince Mohammed bin Salman said in an televised interview on Monday.

The deputy crown prince criticized the kingdom's subsequent "addiction" to oil which has "disrupted the development of many sectors in the past years" implying this was a relatively recent problem.

The prince claimed his national transformation program would enable the kingdom to "live without oil" as early as 2020 ("Transcript of Prince Mohammed bin Salman's Interview", Al Arabiya, April 25).

But if modern Soddy Arabia


...a kingdom taking up the bulk of the Arabian peninsula. Its primary economic activity involves exporting oil and soaking Islamic rubes on the annual hajj pilgrimage. The country supports a large number of princes in whatcha might call princely splendor. When the oil runs out the rest of the world is going to kick sand in the Soddy national face...


was founded by conquest and the skilful statesmanship of Abdulaziz, it has been held together by the revenue from oil, even more than conservative religion.

Distribution of oil revenue to client groups has formed the foundation of the state from its earliest years and shaped the contours of the economy and society.

Sharing oil wealth in exchange for popular submission to absolute monarchical rule has always been central to the social contract between the ruling Al Saud and the kingdom's population.

Transforming that contract so that it does not center on oil is an enormously ambitious undertaking fraught with considerable risks and with an uncertain chance of success.
Posted by: Fred || 04/28/2016 00:00 || Comments || Link || E-Mail|| [6460 views] Top|| File under: Govt of Saudi Arabia
Caucasus/Russia/Central Asia
Russian police detain recruiter for extremist groups
[RFE/RL] Authorities in Moscow have detained a man on the suspicion that he is a recruiter for extremist organizations. Russian Interior Ministry spokeswoman Irina Volk said that the suspect was detained as a result of a special operation.

She said police and security officers found a bomb and several grenades in an apartment rented by the man in the town of Khimki near Moscow. The suspect was identified as "a 23-year-old citizen of an Asian country."

Volk said he is suspected of "recruiting fighters for international extremist religious groups" among Moscow residents from Central Asia and the Caucasus.
Posted by: ryuge || 04/28/2016 00:00 || Comments || Link || E-Mail|| [6462 views] Top|| File under:
Nuclear-materials smuggling from Armenia to increase
Don't blame Trend, they're quoting Huffasnuffaguffalus...

Arrests of Armenians who have crossed into neighboring Georgia to try to sell nuclear materials have increased the past two years, with the latest coming just two weeks ago, said the US edition huffingtonpost.com Apr. 25.

Nuclear non-proliferation experts in the US and elsewhere are alarmed about smuggling attempts in other countries in the former Soviet Union as well, according to the edition. The arrests of most of the Armenians have been in sting operations in Georgia, where undercover officers posed as buyers from Islamic extremist groups, said the edition. Armenians have been particularly active in nuclear-materials smuggling efforts in the region, according to Huffingtonpost.


And the Azerbaijanis, who are almost as unbiased as the Huffington Post...

"The US, which has been a driver of efforts to keep nuclear materials from the former Soviet Union from falling into the hands of rogue states or terrorists, gave Georgia $50 million a few years ago to help thwart smugglers," said the edition.

"Part of the money was used to install radiation detectors at Georgian border crossings, and that proved to be the undoing of Armenian smuggler Garik Dadayan the first time," said the edition adding that he was sentenced to 2.5 years in prison, but served only a few months before being released.

"The question of why the original sentence was so light, and why he was freed so quickly after being confined, has never been answered satisfactorily. The suspicion is that bribes were at play," explained the edition.

The light sentence apparently emboldened Dadayan to try again, said the edition. "In 2010, he was arrested in another smuggling effort, this time in cahoots with two other Armenians."

Given Armenia's distinction as one of the poorest countries in the former Soviet Union, it is obvious that the issue of nuclear-materials smuggling from the country will become increasingly relevant, according to Huffingtonpost.
Posted by: Steve White || 04/28/2016 00:00 || Comments || Link || E-Mail|| [6459 views] Top|| File under:
China-Japan-Koreas
Executed Uighur's family hounded by surveillance, arrests
A Uighur family living in the Xinjiang region has been dogged by police surveillance and a series of arrests following the execution of a family member on terror charges almost 20 years ago. The harassment, which some are calling a form of "collective punishment," began after the family's eldest son, Abdulla Muniyaz, was put to death for his alleged involvement in a Feb. 25, 1997, bus bombing in the regional capital Urumqi.

Hesen Eysa, a local security chief, said, "Since then, Muniyaz's family has been picked out for surveillance by the public security authorities. We have been closely watching their activities but have seen nothing suspicious in their behavior, as they are all simply struggling to survive because of poverty in our township and the large number of people in their family."

Eysa was therefore surprised, he said, when he learned later that two other brothers in the family had been detained in late 2013 for illegally trying to leave Xinjiang "to wage jihad."

Eysa said, "What I believe is that they were simply trying to go abroad and find work to care for their family."

Shortly after the two brothers were given prison sentences of 17 and 13 years respectively, three younger brothers of the Muniyaz family were jailed for expressing hostile feelings toward Han Chinese migrants to the area, according to a source.

The source said, "Actually, they had only complained about the contracting out of farm work to Han migrants in the township, causing Uighur farmers to lose their jobs and homes. This is a common complaint throughout the Uighur region."
Posted by: ryuge || 04/28/2016 00:00 || Comments || Link || E-Mail|| [6459 views] Top|| File under:
Europe
Racist attacks against refugees in Greece show rise
[AA.TR] Recorded attacks against refugees and immigrants colonists have risen in Greece, showing that despite solidarity movements, more needs to be done.

In 2015, a little less than a million refugees and migrants colonists reached Greece, according to the United Nations


...an idea whose time has gone...


Refugee Agency. However,


it's easy to be generous with someone else's money...


immigrants colonists have been coming to Greece since the 1990s, mainly from the Balkans, according to Interior Ministry data.

The fact that a significant number of victims suffered injuries demonstrates the contrast between the solidarity that a substantial part of the Greek population expresses towards refugees and the violent behavior of another part that coexist in the same society.

The Racist Violence Recording Network (RVRN) has been keeping track of this violent behavior since mid-2011. It was created by the Greek National Commission for Human Rights (NCHR) and the Office of the UN High Commissioner for Refugees in Greece (UNHCR) due to the absence of an official monitoring system for such crimes. This umbrella network of 36 non-governmental organizations as well as other entities aims to keep track of racist attacks and offer support to the victims.

According to the fifth RNRN annual report recently published, during 2015, in 75 out of 273 incidents of racist violence, immigrants colonists or refugees were targeted. In 2014 members of the network recorded 46 similar incidents out of 81 incidents of racist violence in total.

The apparent rise in incidents is largely attributed to the increase in the RVRN's recording capacity while, according to the report, the attacks described in these records reflect a "commonplace" type of violence.

"We have certainly increased our recording capacity in 2015. But the numbers should not be the focus, because they do not necessarily reflect an escalation of racist violence as one would expect," explains Tina Stavrinaki, RVRN spokesperson.

"What is more important is to be able to see some repeated patterns which reveal persistent phenomena of racial violence. For example we may no longer see squad assaults, but we have recorded attacks in city neighborhoods or attacks by groups of people," she says.

However,


it's easy to be generous with someone else's money...


the main phenomenon that refugees and immigrants colonists face according to the report is verbal abuse, which may lead to further marginalization. Also, their living conditions define to a significant extent the number of incidents that could be tracked. Despite RVRN's efforts, refugees and migrants colonists are hesitant to go to the authorities or fill in the anonymous form for fear of this bringing more problems to an already difficult reality.

Posted by: Fred || 04/28/2016 00:00 || Comments || Link || E-Mail|| [6463 views] Top|| File under:
Paris terror suspect is 'a little jerk,' his lawyer says
[WASHINGTONPOST] Salah Abdeslam, the 26-year-old French national of Moroccan origin suspected of involvement in November's terrorist attacks in

Gay Paree

, was transferred to French custody by Belgian authorities Wednesday. According to French officials, he'll be placed in solitary confinement in a maximum-security facility as investigative judges determine his eventual charges.

Abdeslam, as my colleague James McAuley noted, was seized March 18 in the troubled Brussels neighborhood of Molenbeek, which is home to a large, impoverished Muslim minority population. He was tossed in the slammer
You have the right to remain silent...
for his suspected role in the

Gay Paree

attacks, which claimed 130 lives, but his capture also preceded -- and potentially inspired -- a grim set of bombings in Brussels on March 22. Both assaults were believed to have been carried out by proxies of the Islamic State
...formerly ISIS or ISIL, depending on your preference. Before that al-Qaeda in Iraq, as shaped by Abu Musab Zarqawi. They're very devout, committing every atrocity they can find in the Koran and inventing a few more. They fling Allah around with every other sentence, but to hear the pols talk they're not really Moslems....


krazed killer

group.

In an interview with the French daily Liberation, Sven Mary, Abdeslam's Belgian attorney, heaped opprobrium on his departing client, whom Mary described as having "the intelligence of an empty ashtray -- an abysmal emptiness."

Mary, who has controversially represented other Belgian

snuffies

in the past, said Abdeslam's radicalization probably happened online. He said the young

krazed killer

had scant knowledge of Islam. "I asked him if he had read the Koran, which I have done, and he said he had read his interpretation on the Internet," the lawyer said.

Mary referred to Abdeslam in French as a "petit con" -- a phrase that could be translated as "little jerk" or a--hole -- who was "more a follower than a leader" among "Molenbeek's little delinquents." He said Abdeslam "is the perfect example of the GTA generation who thinks he lives in a video game." (GTA stands for "Grand Theft Auto," a popular gaming franchise that enables players to embark on deadly rampages and killing sprees in a virtual city.)

This characterization of the terrorist suspect sketched by his attorney fits in with preexisting analysis by European counterterrorism officials, who see the current wave of violent

snuffies

emerging not from a position of ideological fervor, but criminality and antisocial behavior.

A report by a Brussels think tank cited by WorldViews in March observed how Abdeslam and his peers' "acquaintance with religious thought is undoubtedly more shallow and superficial than their predecessors', as is their acquaintance with international politics." It added: "Injustice was often a starting point with their predecessors' journey towards extremism and terrorism. This has now largely been overshadowed by personal estrangement and motives as the primary engines of their journey."

The study noted the distinction between an earlier generation of "radical Islamists" and the current crop of "Islamized radicals."
Posted by: Fred || 04/28/2016 00:00 || Comments || Link || E-Mail|| [6461 views] Top|| File under: Islamic State
German nuclear plant infected with computer viruses, operator says
[REUTERS] A nuclear power plant in Germany has been found to be infected with computer viruses, but they appear not to have posed a threat to the facility's operations because it is isolated from the Internet, the station's operator said on Tuesday.

The Gundremmingen plant, located about 120 km (75 miles) northwest of Munich, is run by the German utility RWE (RWEG.DE).

The viruses, which include "W32.Ramnit" and "Conficker", were discovered at Gundremmingen's B unit in a computer system retrofitted in 2008 with data visualization software associated with equipment for moving nuclear fuel rods, RWE said.

Malware was also found on 18 removable data drives, mainly USB sticks, in office computers maintained separately from the plant's operating systems. RWE said it had increased cyber-security measures as a result.

W32.Ramnit is designed to steal files from infected computers and targets Microsoft Windows software, according to the security firm Symantec. First discovered in 2010, it is distributed through data sticks, among other methods, and is intended to give an attacker remote control over a system when it is connected to the Internet.

Conficker has infected millions of Windows computers worldwide since it first came to light in 2008. It is able to spread through networks and by copying itself onto removable data drives, Symantec said.

RWE has informed Germany's Federal Office for Information Security (BSI), which is working with IT specialists at the group to look into the incident.

The BSI was not immediately available for comment.


"I can say no more!"


Mikko Hypponen, chief research officer for Finland-based F-Secure, said that infections of critical infrastructure were surprisingly common, but that they were generally not dangerous unless the plant had been targeted specifically.
Posted by: Fred || 04/28/2016 00:00 || Comments || Link || E-Mail|| [6460 views] Top|| File under:
Austria plans fence to stop migrants at major border crossing with Italy
[REUTERS] Austria outlined plans on Wednesday to erect a fence at a border crossing with

Italia

that is a vital link between northern and southern Europe, escalating a stand-off between the two states over how to handle a migration crisis.

Migrants are crossing the Mediterranean from Africa to

Italia

in growing numbers and Austria has said Rome must stop them traveling onwards towards northern Europe or it will have to introduce border controls at the Brenner Pass in the Alps.

But with Austrian preparations for controls already under way, Italian Prime Minister Matteo Renzi said Austria's move was "shamelessly against European rules, as well as being against history, against logic and against the future".

Austrian police in the Alpine province of Tyrol, which borders on northern

Italia

, presented plans for the installation of facilities at Brenner to inspect vehicles and process migrants colonists, in the event formal controls are introduced.

Building work on some of the facilities at Brenner began two weeks ago but their scale was not immediately known.

Austria Adopts One of EU's Toughest Asylum Laws amid Far-Right Surge

[AnNahar] The Austrian parliament on Wednesday adopted one of Europe's toughest asylum laws, as the country's

politicians

struggle to halt the surging far-right which is leading in presidential polls. The hotly-disputed bill, which passed by 98 to 67, allows the government to declare a "state of emergency" if the migrant numbers suddenly rise and reject most asylum-seekers directly at the border, including from war-torn countries like Syria.

Rights groups, religious leaders and opposition parties have condemned the legislation -- the latest in a string of hardline measures against migrants colonists -- as violating international human rights
...which often include carefully measured allowances of freedom at the convenience of the state...
conventions.

But Interior Minister Wolfgang Sobotka insisted Austria had no other choice as long as "so many other European Union


...the successor to the Holy Roman Empire, only without the Hapsburgs and the nifty uniforms and the dancing...


members fail to do their part" to stop the influx.

"We cannot shoulder the whole world's burden," he said.

Wedged between Europe's two main refugee routes - the Balkans and

Italia

-- Austria received around 90,000 asylum requests in 2015, the second-highest in the bloc on a per capita basis.

The crisis has boosted populist fringe parties across Europe, pressuring traditionally centrist governments to adopt a much firmer stance on migrants colonists.

- 'Dangerous tools' -
Under Austria's new law, the government can now declare an emergency if the migrant flow threatens the country's "national security". Border authorities will then only grant access to refugees facing safety threats in a neighboring transit country or whose relatives are already in Austria. Some groups including minors and pregnant women will however be exempt from the rule.

The restrictions are similar to tough rules introduced by the right-wing government in neighboring Hungary last year.

"These are extremely dangerous tools that are being sharpened here, especially if they fall into the wrong hands," warned the leader of the small NEOS opposition party, Mathias Strolz, ahead of the vote.

It comes after the candidate of the far-right Freedom Party (FPOe), Norbert Hofer, sent shock waves through the political establishment by winning the first round of a presidential ballot on Sunday.

The two candidates of the ruling centrist coalition failed to even make it into the runoff on May 22.

The FPOe also looks set to do well in the next scheduled general election in 2018.

Trying to stem voter desertion to the far-right, Austria's government erected border fences and introduced an annual cap on asylum-seekers.

It also pressured other countries along the Balkan trail to close their frontiers earlier this year, effectively shutting the route to migrants colonists.

The clampdown left some 54,000 migrants colonists currently stranded in Greece.

It also pushed people smugglers to seek out new routes into Europe, including via

Italia

, which has so far this year seen 26,000 migrants colonists land on its shores after setting off from Libya.
Posted by: Fred || 04/28/2016 00:00 || Comments || Link || E-Mail|| [6459 views] Top|| File under:
The Grand Turk
Turkey to not step back from fighting terror: Davutoglu
[AA.TR] The Sick Man of Europe Turkey


...the only place on the face of the earth that misses the Ottoman Empire....


will not step back from its fight against terrorism despite facing attacks, Turkish Prime Minister Ahmet Davutoglu said in Ankara Wednesday.

Addressing a

presser

at the airport before he flew for his official visit to Qatar


...an emirate on the east coast of the Arabian Peninsula. It sits on some really productive gas and oil deposits, which produces the highest per capita income in the world. They piss it all away on religion, financing the Moslem Brotherhood and several al-Qaeda affiliates...


, Davutoglu wished the injured in Wednesday evening's Bursa attack in northwestern Turkey a speedy recovery.

A suicide kaboom
killed one person and injured 20 others at the entrance of a historic bazaar in Bursa.

"We will continue to take a principled stand against terrorism and

bully boyz

wherever and however it occurs," the prime minister said.

About the warnings issued by the U.S. for its citizens in Turkey, Davutoglu said that such alerts were, unfortunately, giving rise to psychological unrest.

"Currently, there are no countries in the world, which is not vigilant against terrorism... A person visiting

Gay Paree

, Brussels or Istanbul is not under less risk than a person visiting Bursa today," he said.

About Turkey's new constitution, Davutoglu said a preliminary draft on core issues such as fundamental human rights


...which are usually open to widely divergent definitions...


and freedoms is prepared; however, no final text exists so far.

"We strive for a constitution which has references to our own values and contains both universal and national values at the same time. The essence of the constitution will be liberalism.

"Our main understanding from a constitution is being citizen and human based," he added.

About the presidential system of governance in Turkey, Davutoglu said the current goal is for a clear system, which will not lead to any authority confusion.

Posted by: Fred || 04/28/2016 00:00 || Comments || Link || E-Mail|| [6459 views] Top|| File under: Sublime Porte
US Embassy warns citizens in Turkey about 'credible' terrorist threats
The United States warned its citizens in Turkey on April 26 about "credible" terrorist threats to tourist areas in the country.

Turkey has been hit by four suicide bombings already this year, most recently in Istanbul last month. Two of the bombings have been blamed on Islamic State of Iraq and the Levant (ISIL), while Kurdish militants have claimed responsibility for the other two.

"The U.S. government continues to receive credible indications that terrorist groups are seeking opportunities to attack popular tourist destinations throughout Turkey," the Embassy in Ankara said in a statement emailed to U.S. citizens.

"Foreign tourists in Turkey have been explicitly targeted by terrorist organizations," the U.S. embassy said in what it described as an "emergency message."
Posted by: Steve White || 04/28/2016 00:00 || Comments || Link || E-Mail|| [6457 views] Top|| File under:
India-Pakistan
Pakistan helped US get Osama, insists Hersh
[DAWN] "More than ever," says legendary US investigative journalist Seymour Hersh when asked if he still believes Pakistain helped the United States get the late Osama bin Laden


... who is now beyond all cares and woe...


(OBL).

When the Pulitzer Prize-winning journalist first made this claim in an article published last year, it shook Washington and forced the White House to reject the story as false. Major US media outlets also rejected his claim as incorrect.
Continued on Page 49
Posted by: Fred || 04/28/2016 00:00 || Comments || Link || E-Mail|| [6464 views] Top|| File under: Govt of Pakistan
Iraq
Iraq bans Al Jizz over WoT coverage
DOHA - Iraqi authorities have revoked the operating licence of the pan-Arab satellite network Al Jazeera and closed its offices in Baghdad, accusing it of violating government guidelines issued in 2014 to regulate media "during the war on terror."

Al Jazeera, based in Qatar, said it was dismayed by the action.

"We remain committed to broadcasting news on Iraq to Iraqi people, our viewers in the Arab world and across the world," the channel said in an emailed statement.

Rights groups have criticized Iraq's media guidelines, which restrict journalists from covering insurgent movements and require them to report in favorable terms on government forces.

In 2013, Iraq's government accused Al Jazeera and nine other satellite television channels of fostering sectarian sentiment that was fueling violence.

Founded by Qatar's ruling family in 1996, Al Jazeera aggressively covered the Arab spring uprisings and has broadcast extensively on the civil war in Syria. Qatar itself is a harsh critic of the Syrian regime and a leading backer of the rebels, and has been accused by many supporters of Iraq's government of backing dissent in Iraq.
Posted by: Steve White || 04/28/2016 00:00 || Comments || Link || E-Mail|| [6460 views] Top|| File under: Govt of Iraq
Israel's controversial 'roof knocking' tactic appears in Iraq
[WASHINGTONPOST] "Roof knocking" is a controversial Israeli military practice used in the

Gazoo

Strip. It works on a simple logic designed to minimize civilian casualties. Occupants of a building are given a warning a few minutes before a military strike.

The first warning is generally a phone call. The second is a rocket.

The Israeli military has argued that the practice saves lives by giving occupants a chance to escape, but critics say the tactic creates confusion and can amount to psychological warfare. This week, the United States announced that it had used the tactic in Iraq.

U.S. military officials told

news hound

s on Tuesday that roof-knocking had been carried out during an operation on April 5 in the Iraqi city of djinn-infested Mosul
... the home of a particularly ferocious and hairy djinn...
. The United States was targeting a building that was housing a member of the Islamic State
...formerly ISIS or ISIL, depending on your preference. Before that al-Qaeda in Iraq, as shaped by Abu Musab Zarqawi. They're very devout, committing every atrocity they can find in the Koran and inventing a few more. They fling Allah around with every other sentence, but to hear the pols talk they're not really Moslems....
and about $150 million in funds for the

Lion of Islam

group, officials said. However,


you can observe a lot just by watching...


a woman and children also were found to be visiting the house, raising the possibility that noncombatants could be killed in a strike.

To warn the occupants of the house about the impending strike, a Hellfire missile was fired above the building to explode in mid-air, Air Force Maj. Gen. Peter Gersten said. The tactic did not fulfill its goal: The woman ran back into the house before the second strike, which destroyed the building. Gersten said it was "very difficult for us to watch and it was within the final seconds of the actual impact."

Army Col. Steve Warren, a

front man

for the U.S.-led coalition in Iraq and Syria, said it was the first time that the tactic had been used by the U.S. "It was a test to see if it worked... it didn't," Warren said Wednesday.

The Israeli practice of roof-knocking goes back at least a decade. It was used widely during the 2008-2009 Operation Cast Lead. The Israel Defense Forces would later say that they made about 165,000 warning phone calls and adhered to the "innovative" roof-knocking tactic during the operation. This video, shot by a

Gazoo

-based news agency, shows a roof-knock shortly before a building is destroyed by a missile during the 2014 Israel-

Gazoo

conflict, known in Israel as Operation Protective Edge.
Posted by: Fred || 04/28/2016 00:00 || Comments || Link || E-Mail|| [6471 views] Top|| File under: Islamic State
Israel-Palestine-Jordan
Nablus governor fired by Abbas lashes out
[Ynet] Akram Rajoub was dismissed from his post in a surprise move by Paleostinian Authority President the ineffectual Mahmoud Abbas


... a graduate of the prestigious unaccredited Patrice Lumumba University in Moscow with a doctorate in Holocaust Denial...


in what could point to major rifts within the PA.

Nablus, General Akram Rajoub, was dismissed without warning by President Mahmoud Abbas according to a post on the governor's personal Facebook page on Tuesday.

The former governor then took to social media to blast Abbas. In an unusually bitter attack, Rajoub derided Abbas for "considering himself a mighty Fatah leader and bragging that he knocked me out," referring to Abbas' Fatah party. "Patience has its limits," Rajoub concluded.

Rajoub himself told the Paleostinian Ma'an News Agency that he had no idea why he was fired.

The governor also served as a high-ranking Paleostinian intelligence figure, and has criticized Abbas in the past for allowing Abbas loyalists in Nablus too much leeway.

"My positions and principles are not up for negotiation," Rajoub wrote in a Facebook post after being dismissed, adding that he "will not retract a single political, national, or party position" he has taken.

In a sign of recent tension, a firefight erupted several weeks ago in Nablus between Paleostinian police forces and

gunnies

of the Al-Aqsa Martyrs' Brigade, the military wing of Abbas' Fatah party, after the police attempted to arrest a murder suspect in the Old City of Nablus. The incident and subsequent pressure from Abbas loyalists in Nablus may have contributed to Rajoub's ousting as governor of the city.

Rajoub's dismissal comes on the heels of his walkout during a Samaritan Passover ceremony held in Nablus in protest of the presence of local Jewish settlers attending the event. The Samaritans are a tiny, ancient sect who practice a unique form of Judaism who live mostly above Nablus on Mount Gerizim, the holiest site in their religion and the place where they conduct the annual Passover sacrifice.

The ceremony, officiated by the Samaritan high priest, was attended by local Jewish settlers and a Paleostinian delegation, including Rajoub. However,


a good lie finds more believers than a bad truth...


Rajoub and several other Paleostinians walked out in protest as Samarian Regional Council Chairman Yossi Dagan began to speak.

"We respect and appreciate the Samaritans and consider them part of the Paleostinian people, but we cannot accept the presence of settlers," Rajoub told the Paleostinian Ma'an News Agency. "We are unwilling to talk to settlers because their presence is illegal and unacceptable."

Meanwhile,


...back at the laboratory the smoke and fumes had dispersed, to reveal an ominous sight...


Dagan posted a video of his speech on Facebook, commenting that he wished a happy holiday to "the Samaritan community, IDF soldiers, and anyone who wishes to live alongside us in tranquility."
Posted by: trailing wife || 04/28/2016 05:55 || Comments || Link || E-Mail|| [6462 views] Top|| File under: Fatah
Syria-Lebanon-Iran
UN envoy urges Obama, Putin to save Syria ceasefire, talks
GENEVA - The United Nations mediator called on Thursday on the leaders of the Russia Federation and the United States to salvage the "barely alive" two-month ceasefire in Syria and revitalize the damaged peace process.


Putin doesn't want to, and Champ doesn't know how...

UN Special Envoy Staffan de Mistura spoke to reporters in Geneva after briefing the Security Council by video-link at the end of a two-week round of talks. The main opposition High Negotiations Committee pulled out of the formal talks a week ago, in protest of intensified fighting and slow aid deliveries.

Referring to the two powers, he said: "There is no reason that both of them which have been putting so much political capital in that success story and have a common interest in not seeing Syria ending up in another cycle of war should not be able to revitalize what they have created and which is still alive but barely."


Putin is venal, and Champ is clueless...
Posted by: Steve White || 04/28/2016 00:00 || Comments || Link || E-Mail|| [6459 views] Top|| File under:
Iran to get a few Airbus planes this year
Iran will get five to eight Airbus passenger aircraft this year, Head of Iran Civil Aviation Organization Ali Abedzadeh said. Coming as the first stage of a deal between Iran Aviation Co. Homa and Airbus, the aircraft so received will be of models 320 and 330, he said, IRIB news agency reported April 25.

Referring to the removal of sanctions and its effect on foreign companies to approach Iran for business, he said the mindset to do business with Iran exists among European companies.

Iran's aviation industry grew decrepit under sanctions, with airplanes aging over 25 years in average, something that has hugely heightened air accidents in the country. Iran needs to import over 500 aircraft to refurbish its civil fleet in five years, officials have often said.


This is how the Euros get their money back after buying Iranian oil. That's why they were happy enough to see the sanctions go away.

Selling more oil, earning less -- and spending considerably more now that they can actually buy things on the open market. Who will go broke first, Iran or Saudi Arabia?
Posted by: Steve White || 04/28/2016 00:00 || Comments || Link || E-Mail|| [6461 views] Top|| File under: Govt of Iran
Who's in the News
38
[untagged]
10
Islamic State
3
Commies
2
Govt of Pakistan
2
Taliban
1
Arab Spring
1
Fatah
1
Govt of Iran
1
Govt of Iraq
1
Govt of Pakistain Proxies
1
Govt of Saudi Arabia
1
Govt of Syria
1
Salafists
1
Sublime Porte
1
Thai Insurgency
1
Abu Sayyaf
1
al-Qaeda in Arabia
1
al-Shabaab
1
Ansar Bayt al-Maqdis (IS)
Bookmark
E-Mail Me
The Classics
The O Club
Rantburg Store
The Bloids
The Never-ending Story
Thugburg
Gulf War I
The Way We Were
Bio
Merry-Go-Blog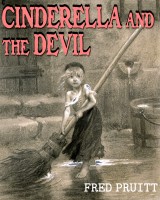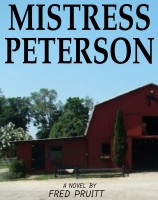 On Sale now!


A multi-volume chronology and reference guide set detailing three years of the Mexican Drug War between 2010 and 2012.

Rantburg.com and borderlandbeat.com correspondent and author Chris Covert presents his first non-fiction work detailing the drug and gang related violence in Mexico.

Chris gives us Mexican press dispatches of drug and gang war violence over three years, presented in a multi volume set intended to chronicle the death, violence and mayhem which has dominated Mexico for six years.
Click here for more information


Meet the Mods
In no particular order...


Steve White
Seafarious
Pappy
lotp
Scooter McGruder
john frum
tu3031
badanov
sherry
ryuge
GolfBravoUSMC
Bright Pebbles
trailing wife
Gloria
Fred
Besoeker
Glenmore
Frank G
3dc
Skidmark
Alaska Paul



Better than the average link...



Rantburg was assembled from recycled algorithms in the United States of America. No trees were destroyed in the production of this weblog. We did hurt some, though. Sorry.
3.236.51.151

Help keep the Burg running! Paypal: