Afghanistan
MoI urges capital punishment as 10 arrested over brutal killing of Abasin
[Khaama (Afghanistan)] The Ministry of Interior (MoI) urged the judiciary institutions to award capital punishment for the perpetrators involved in the brutal murder of a 14-year-old boy who was kidnapped by a group in capital Kabul
...the capital of Afghanistan. Home to continuous fighting from 1992 to 1996 between the forces of would-be strongman and Pak ISI/Jamaat-e-Islami sock puppet Gulbuddin Hekmayar and the Northern Alliance, a period which won Hek the title Most Evil Man in the World and didn't do much for the reputations of the Northern Alliance guys either....
Gen. Abdul Rahman Rahman, senior deputy minister for security, told

news hound

s that the security forces have incarcerated
Book 'im, Mahmoud!
at least 10 suspects in connection to the brutal killing of Abasin.

He was speaking during a news briefing in capital Kabul to provide updates regarding the security situation of the country.

According to Gen. Rahman, the suspects are currently

in jug

of the security forces to undergo investigations process and will be introduced to the judiciary institutions to face trial for their horrific crime.

Gen. Shaheem further added that the security institutions will respect the verdict by judiciary institutions but urged to award death penalty to the perpetrators for their crime which shocked the country.

Meanwhile,


...back at the alley, Bugs Moroni was holding Slats from behind while his brother Greasy Thumb was pounding his face into paste ...


Faizullah Zaki, deputy to national security council internal affairs, told

news hound

s that the brutal murder case of Abasin will be closely monitored from the start till the perpetrators are sentenced for their horrific crime.

This comes as the National Directorate of Security


...the Afghan national intel agency...


said the Afghan intelligence operatives have arrested a group of 5 kidnappers involved in the brutal murder of Abasin.

The brutal murder of Abasin sparked anger among the Afghan people amid concerns that kidnap for ransom cases have increased during the recent months.

According to reports, the kidnappers had initially cut a finger of Abasin and demanded one hundred thousand US Dollars for his release.


Posted by: Fred || 05/01/2016 00:00 || Comments || Link || E-Mail|| [6458 views] Top|| File under:
Massoud calls for national resistance against Pakistan's interference
[Khaama (Afghanistan)] A top aide to President Mohammad Ashraf Ghani


...former chancellor of Kabul University, now president of Afghanistan. Before returning to Afghanistan in 2002 he was a scholar of political science and anthropology. He worked at the World Bank working on international development assistance. As Finance Minister of Afghanistan between July 2002 and December 2004, he led Afghanistan's attempted economic recovery until the Karzais stole all the money. ..


has called for the establishment of a national resistance against the interference of Pakistain in the country, insisting that the Taliban group and other terror groups fighting in the country are slaves who are fighting for the interests of the outsiders.

Ahmad Zia Massoud, the presidential envoy for better governance, said the current year will most probably be the end of the fighting for the Taliban group in the country.

He was speaking during a gathering in capital Kabul
...the capital of Afghanistan. Home to continuous fighting from 1992 to 1996 between the forces of would-be strongman and Pak ISI/Jamaat-e-Islami sock puppet Gulbuddin Hekmayar and the Northern Alliance, a period which won Hek the title Most Evil Man in the World and didn't do much for the reputations of the Northern Alliance guys either....
to mark the 24th victory of Mujahideen against the Soviet-backed regime in the country.

Massoud further added that Pakistain managed to create divisions in the country following the victory of Mujahideen and tried to establish a 'stooge' government in Afghanistan.

However,


the way to a man's heart remains through his stomach...


he warned that the monopoly of power in Afghanistan has never gained ground and the greatest powers have been defeated through national resistance.

Massoud also warned that those thinking to monopolize power will face the same fate as the Soviet forces faced and called on Mujahideen leaders to get organized, calling the Mujahideen a major movement in the country.

In other parts of his speech, Massoud said the Taliban group does not believe in

grinding of the peace processor

, noting his earlier remarks regarding the reconciliation efforts.

He hailed the government's change of strategy towards the

bully boy

groups and called on the government to hang the Taliban prisoners so that their execution become a lesson for the other criminals.

The remarks by Massoud comes as the Afghan officials have long been criticizing Pakistain for remaining reckless to take actions against the anti-government armed

bully boy

groups based in the country.

President Ghani asked Pakistain last week to take actions against the leadership of Taliban group in Beautiful Downtown Peshawar


...capital of Khyber Pakhtunkhwa (formerly known as the North-West Frontier Province), administrative and economic hub for the Federally Administered Tribal Areas of Pakistan. Peshawar is situated near the eastern end of the Khyber Pass, convenient to the Pak-Afghan border. Peshawar has evolved into one of Pakistan's most ethnically and linguistically diverse cities, which means lots of gunfire.


and Quetta cities, warning that Afghanistan will take the issue to international organizations including UN Security Council if no actions were taken in this regard.
Posted by: Fred || 05/01/2016 00:00 || Comments || Link || E-Mail|| [6462 views] Top|| File under: Govt of Pakistain Proxies
Use of army last option if cross-border incursions continue: Gen. Shaheem
[Khaama (Afghanistan)] The Chief of Staff of the Afghan National Army General Qadam Shah Shaheem said Saturday that the Afghan government prefers other options to resolve the cross-border shelling along the Durand Line.

Gen. Saheem was speaking during a news briefing to provide update regarding the security situation of the country and the ongoing major military operation 'Shafaq'.

He said the Ministry of Defense has assessed the Pak military incursions in Nangarhar


The unfortunate Afghan province located adjacent to Mohmand, Kurram, and Khyber Agencies. The capital is Jalalabad. The province was the fief of Younus Khalis after the Soviets departed and one of his sons is the current provincial Taliban commander. Nangarhar is Haqqani country..


, involving rocket attack and use of tanks on Lalpur district.

Gen. Shaheem further added that a member of the security personnel lost his life in the attack and the report regarding the assessment will be released later.

According to Gen. Shaheem, the Afghan government provides support to the Afghan Border Police forces along the Durand Line and will not station army considering the intergovernmental agreement between the two nations.

However,


the way to a man's heart remains through his stomach...


he said the use of army would be the last option to respond to the military aggressions along with the Durand Line if other options did not yield any positive result to halt the incursions.

He did not elaborate further regarding the options which the government has currently adopted to resolve the issue but the Pak Ambassador to Afghanistan Syed Abrar Hussain was summoned by the Ministry of Foreign Affairs of Afghanistan (MoFA) last week to protest regarding the shellings.

According to the local officials, the

festivities

among the Afghan and Pak border forces erupted following heavy shelling by the Pak forces which forced the Afghan Border Police forces to respond.


Posted by: Fred || 05/01/2016 00:00 || Comments || Link || E-Mail|| [6462 views] Top|| File under: Govt of Pakistan
Africa North
20 Egyptians get life in prison over 2013 storming of jail
An Egyptian court has sentenced 20 people to life in prison for storming a prison in the Suez Canal city of Port Said in January 2013. In his Saturday ruling, Judge Mohammed Saeed Cherbany of Port Said Criminal Court said the defendants had been "backing evil people in the execution of the crime." Thirty other defendants were sentenced to prison terms of 10 or five years. The verdicts will be appealed.

The case stems from a riot that ensued after a court issued death sentences to people allegedly involved in Egypt's worst ever soccer violence at a match in 2012. The soccer violence killed 72 people.

The verdict the following year sparked riots, and police opened fire into the crowds. Some 42 people were killed and over 79 others wounded.
Posted by: Steve White || 05/01/2016 00:00 || Comments || Link || E-Mail|| [6468 views] Top|| File under: Arab Spring
Africa Subsaharan
France Says it Will Increase Forces in Ivory Coast
[AnNahar]

La Belle France

will increase the number of its troops in Ivory Coast, Defence Minister Jean-Yves Le Drian said Friday on a trip to the African nation which hosts a regional base for French forces.

"This summer the French forces in Ivory Coast will increase from 500 to 900 men and form the forward operating base for west Africa," he said while visiting French forces in the Ivorian capital.

The increase was already included in the military budget but comes at a time of growing regional terror threats, especially after an Islamist attack on the beach resort of Grand Bassam, near Abidjan, in March that left 19 people dead.



Abidjan is one of three "reservoirs" of French troops in the world, along with Djibouti and the United Arab Emirates, providing entry points to the different regions.

Abidjan is one of three "reservoirs" of French troops in the world, along with Djibouti and the United Arab Emirates, providing entry points to the different regions, Le Drian added.

The forces can be deployed to support French troops engaged in external operations, such as Operation Barkhane in the Sahel region
... North Africa's answer to the Pak tribal areas...
, or to intervene in a new crisis.

Last year, the French forces in Ivory Coast took over from Operation Licorne, which saw several crises in the country, most notably when they were deployed alongside UN troops in 2011 during unrest sparked by president Laurent Gbagbo


... Former President-for-Life of Ivory Coast from 2000 to 2011. Laurent lost to Alassane Ouattara in 2010 but his representtive tore up the results on the teevee and he refused to vacate the presidential palace. French troops assisted the Oattara forces in extricating him from his Fuhrerbunker...


's refusal to step down after losing an election.

The French military also trains about 600 Ivorian soldiers each year.

"After the 2011 unrest, rebuilding the Ivorian army is essential to ensure the stability and prosperity of the country," Le Drian said.
Posted by: trailing wife || 05/01/2016 00:00 || Comments || Link || E-Mail|| [6461 views] Top|| File under:
Arabia
Yemen foes begin hudna direct talks to resolve key issues
Yemen's warring parties began face-to-face peace talks on Saturday on "key issues" in a bid to end the conflict in the country, the United Nations said.

"All delegations are present. Key issues will be addressed," Charbel Raji, spokesman for Yemen's UN envoy Ismail Ould Cheikh Ahmed, told AFP about the negotiations taking place in Kuwait.


Ismail won't miss a meal...

Most of the meetings in talks which began April 21 have so far been confined to encounters between rival delegations and Ould Cheikh Ahmed. Key issues to navigate include the withdrawal of armed groups, a handover of heavy weapons, the resumption of a political transition and the release of prisoners.

The new phase of meetings comes after the government and rebel delegations each submitted a framework for a political and security solution to end the 13-month war.

The government delegation said their proposal is based on implementing UN Security Council Resolution 2216, which states that the rebels must withdraw from seized territories and disarm before talks can progress.

Meanwhile, the insurgent-controlled sabanews.net website quoted an unnamed source from the rebel delegation as saying that their proposals include "forming a consensus authority that would oversee (political) transition."

The rebel proposals also include lifting of the blockade imposed by the Saudi-led military coalition on Yemen.

Sabanews.net website reported that a "new phase in the negotiations begins Saturday, which would truly test the positions of the United Nations and international community" in the search for peace.

Both sides said that they were committed to ensuring the success of the talks in Kuwait, which were preceded by a shaky ceasefire that came into effect on April 11. The main sticking point remains that the rebels want to discuss a political settlement before surrendering arms while the government delegation insists that implementing the UN resolution is a priority.

The government delegation on Friday urged the UN envoy to pressure the insurgents to end what it called ceasefire violations by the rebels.

The UN Security Council on Monday stressed the importance of agreeing on a "roadmap" to implement security measures including the withdrawal of heavy weapons from Yemeni towns.
Posted by: Steve White || 05/01/2016 00:00 || Comments || Link || E-Mail|| [6459 views] Top|| File under: Houthis
Europe
Germany completes draft to abolish controversial insult law
Germany's Justice Ministry has completed a draft to abolish a criminal law that enables Germany to try its citizens on charges of insulting foreign political leaders, Deutsche Welle Turkish reported on April 28.

The draft to abolish the law, which became contested after it prompted an investigation into German comedian Jan Böhmermann for a controversial poem that allegedly insulted Turkish President Recep Tayyip Erdoğan, includes the statement that "the idea that foreign state representatives need special protection against insults does not accord with the era."
The draft also aims to abolish the law that requires the German federal government's approval to open a probe into such offenses by the demand of foreign presidents. Under the current law, the federal government has to authorize prosecutors to pursue a case against anyone who is accused of insulting a foreign leader.

German Chancellor Angela Merkel accepted a request from Turkey to seek the prosecution of Böhmermann, who read out the poem on German television.

However, Merkel also announced that, by 2018, Germany would scrap the rarely enforced section 103 of the criminal code on insulting organs or representatives of foreign states – under which Böhmermann has been accused – as a result of the embarrassing affair.


Why not scrap it today, Ms. Merkel?

The draft initially needs to be approved by related ministries and then needs to be presented to cabinet ministers.
Posted by: Steve White || 05/01/2016 00:00 || Comments || Link || E-Mail|| [6458 views] Top|| File under:
Erdogan's Big Prize: Europe At Odds over Visa Freedom for Turks
Brussels is likely to open the door for visa-free travel to Europe for Turkish citizens, even if Ankara doesn't fulfill all the conditions imposed. Many in Europe are concerned that it could trigger a wave of new refugees from Turkey itself.

Until late in the evening, the visit had gone unusually harmoniously. The meeting between German Chancellor Angela Merkel, EU Council President Donald Tusk and EU Commission Deputy President Frans Timmermans with Turkish Prime Minister Ahmet Davutoglu in Gaziantep felt almost like a family get-together. Davutoglu even brought a cake for Tusk, who had celebrated his birthday the previous day. But at 10 p.m., the conversation turned to the EU liberalization of its visa policy for Turkey. Timmerman asked for understanding: "We as the Commission have to prove that you have fulfilled all the conditions," he said. Otherwise there would be problems with EU member states and the European Parliament.

It was the moment that Davutoglu's expression suddenly darkened. "We have delivered," he had told the group earlier. "The number of refugees has gone down and we now expect the EU to deliver on its commitments and that visa liberalization will happen."


Or else the number of refugees will start going up, and up...

Ankara's logic is simple: Given that Turkey is solving Europe's refugee problem, the country's 79 million people must be provided with visa-free travel to the EU, even if Ankara hasn't yet fulfilled all 72 of the conditions set out by Brussels. That's the price. Europe must turn a blind eye.

It's likely that it will do so.


Of course they will. They're Europeans...


Continued on Page 49
Posted by: Steve White || 05/01/2016 00:00 || Comments || Link || E-Mail|| [6461 views] Top|| File under:
Fashion's marketing to Muslim women draws ire in France
The years-old debate about designing fashion for Muslim women who follow strict dress codes has reignited in France, raising the question of just what role, if any, European design houses have in a political debate.

Italian designers Dolce & Gabbana are no strangers to controversy: Nearly every collection they showcase on the runways of Milan leaves tongues wagging. Last year, the talk was about the runway presentation, as models in various states of dishevelment carried children with them on the catwalk. In years past, the gossip centered around the hyper-sexualization of models dressed in their barely-there garments.

A new collection released in January 2016 via Style.com in Arabia, however, has sparked a raging debate in France that hasn't yet abated. The controversy centers around their first-ever collection of hijabs and abayas - the head scarf and free-flowing ankle-reaching garments worn by more conservative Muslim women.

Along with Dolce & Gabbana, a growing number of Western brands, such as H&M and Uniqlo, are caving in creating and marketing collections for Muslim women, especially those living in the Middle East.


Muslim women have never had problems buying western clothing: they only had to live in the west and be liberated enough from their fathers, husbands, brothers and male cousins so as not to be in fear of their lives...

Commenting on this profitable market, the French minister for women's rights Laurence Rossignol denounced it as "irresponsible" in a recent interview. Now the whole country is debating the role fashion plays in shaping opinion.


Debate the role if you wish but never doubt the influence...

As the New York Times fashion critic Vanessa Friedman wrote, the discussion centers on the question: "Is it fashion's responsibility to ease acceptance of different identities; to foster tolerance and understanding - or to promote a specific aesthetic expression of liberty?"


It's certainly not to market comfortable, affordable clothing...

The minister for women's rights declared in the interview on BFMTV, the most popular news network in France, that "social control over women's bodies" was at stake: "When brands invest in this Islamic garment market, they are shirking their responsibilities and are promoting women's bodies being locked up," she said.

Following Rossignol's remarks, philosopher Elisabeth Badinter, one of France's most prominent feminist voices, even called for a boycott of these brands.


It must be 'twice a day' for a stopped clock...

The comments come on the back of a number of controversial laws that have been passed in France restricting the apparel worn in public by conservative Muslim women. In 2011, a law prohibiting face-coverings came into effect, essentially limiting the use of the niqab and burqa, two garments worn by some Muslim women that almost completely cover their face.

In 2014, a decade-old law prohibiting the wearing in public schools of "conspicuous religious symbols," including the hijab, the head scarf worn by some Muslim women, was upheld by the European Court of Human Rights.

At the same time these laws were being put into place, big name fashion brands from Europe and North America began offering garments specifically marketed to appeal to the more traditional Muslim women who follow stricter dress codes. DKNY, Tommy Hilfiger and Oscar de la Renta have released special Ramadan collections to markets in the Middle East. Others have created more modest versions of their standard wares, with lower hemlines and longer sleeves.


It's no secret in the fashion industry that the Middle East holds huge capital potential.


If only one can re-educate all the men who live there not to murder their women...

Wealthy members of Arabian high society have often been sighted on shopping sprees in London, Paris and Milan, picking up exclusive goods.


As I was saying, the women are perfectly capable of buying the stuff. It's the wearing of it that's a problem...

Vivienne Westwood, known for her boundary-pushing punk aesthetic, has a number of customers in the Arab world - which suggests that it's not only traditional clothing these Muslim women are after when they're shopping, but also the designer names to wear, perhaps beneath the loose-fitting abaya. But with a market that is expected to double by 2019, to nearly 443 billion euros (over $500 billion), designers need to seek out new ways to remain relevant in order to take in a share of those profits.


I'm really surprised that the designers haven't done something with abayas and burqas, but there's only so much you can do with basic black...

Whether that share should come by offering hijabs and abayas is at the heart of the debate. The UK chain Marks & Spencer was the focus of complaints early this year after a burkini they'd had on offer in the Middle East was also made available online for shoppers worldwide. High street fast fashion retailer H&M was tossed into the debate after an advertisement included a model wearing a hijab.

Still, the debate seems to be raging most fiercely in France, home to an estimated five million Muslims. Pierre Bergé, co-founder of the luxury design house Yves Saint Laurent, told Europe 1 radio station that brands which market to Muslim women this way were exploiting a misogynist system and "contributing to the enslavement of women."

Yet in Germany, rarely a peep has been heard in media outlets, aside from the occasional report focusing on the French debate. Gerd Müller-Thomkins, managing director of the Deutsches Mode Institut in Cologne, says that there is good reason for this.


For one, the Germans are afraid...

The discussion, he said, is one that most impacts luxury brands that operate on an international level. Few of these design houses are based in Germany.

"In Germany, we are playing with ethnic fashion, yes. Playing with multiculti patterns and shapes, but designers are doing this as a way to save your life open up your mind," said Müller-Thomkins. "There may be a few women who wear head scarves here, but I see this as a fashion statement, combined with average apparel like white trousers."

"In the end, though," he said, "designers want to serve the market and to do so with clients at a high level. It's all about money."

Though that may be true, Pierre Bergé had harsh words for those designers out to get a greater slice of the pie in this way. "Designers are there to make women more beautiful, to give them their freedom, not to collaborate with this dictatorship which imposes this abominable thing by which we hide women and make them live a hidden life," Bergé said. "Renounce the money and have some principles."


Heh, right. Fashion designers renounce money. Sure, right after the politicians do...
Posted by: Steve White || 05/01/2016 00:00 || Comments || Link || E-Mail|| [6460 views] Top|| File under:
The Grand Turk
Turkey detains pro-Kurdish news editor over tweets
[ENGLISH.ALARABIYA.NET] Turkish authorities on Saturday detained the chief news editor of a pro-Kurdish television channel over tweets posted on his account, the broadcaster said, as concern grows over freedom of expression in the country.

The news editor of IMC TV, Hamza Aktan, was detained at dawn Saturday by masked and armed police in a raid on his home in Istanbul, the channel said in a statement on its website.

He was released after some 12 hours in detention but still faces accusations from prosecutors of making propaganda for a "terror group", it said.
Continued on Page 49
Posted by: Fred || 05/01/2016 00:00 || Comments || Link || E-Mail|| [6462 views] Top|| File under: Sublime Porte
Turkey to destroy all terror strongholds: PM Davutoglu
[AA.TR] The Sick Man of Europe Turkey


...the only place on the face of the earth that misses the Ottoman Empire....


remains determined to destroy the strongholds of the PKK,

ISIS

and DHKP-C terrorist groups, Turkish Prime Minister Ahmet Davutoglu said Saturday.

In remarks made at a ceremony in Turkey's eastern Mus province, Davutoglu said: "We are determined to destroy them in their dirty strongholds, no matter who they are, be it the PKK,

ISIS

or the DHKP-C. We are determined to clear every part of our country from terrorism."

He recalled how several terrorist organizations began attacking Turkey following the June 7 elections as if someone had pushed a button. He said terrorist organizations had been working in tandem against Turkey.

The prime minister also referred to the Syria-based PYD terrorist group, which, according to a recent video posted online, paraded the dead bodies of Free Syrian Army


... the more palatable version of the Syrian insurgency, heavily influenced by the Moslem Brüderbund...


(FSA) soldiers around in an open-top trailer after an armed clash in Syrian city of Afrin.

"They do not even respect the dead bodies. They are talking about justice and freedom, but then they commit the lowest savagery," he said, adding the incident had revealed the group's real face behind the mask.

Turkey considers the PYD as the Syrian affiliate of the PKK terrorist group.

The Turkish premier added that people should have honor and dignity even during times of war.

Posted by: Fred || 05/01/2016 00:00 || Comments || Link || E-Mail|| [6458 views] Top|| File under:
Home Front: WoT
Video threatening US students in Athens, Ohio posted from Europe
Athens, Ohio is a pretty little college town at the edge of Appalachia.

[Ynet] Police say an anonymous video threatening the safety of "American students" was posted by a social media user in Europe and there is no risk to Ohio University.

Authorities initially believed the threat was posted to a location-based social media app group connected to the university, prompting heightened security on the southeastern Ohio campus and closing six area school districts Friday.

Investigators shared an image from the video that shows a hand holding a gun and the words: "Tomorrow American students will die. Some of u are ok. Don't go to school tomorrow."

Officials said Friday afternoon the threat was posted by someone in Europe not affiliated with any group on the app called Yeti.

Police commended the member of the Ohio University Yeti group who reported the threat.
Posted by: trailing wife || 05/01/2016 00:00 || Comments || Link || E-Mail|| [6461 views] Top|| File under:
India-Pakistan
'Convincing Congress of F-16 deal is Obama administration's job'
[DAWN] In response to reports the US Congress is withholding 60 per cent of the aid earmarked for subsidising Pakistain's purchase of eight F-16 fighter jets, a Pak official has said "negotiations aren't over yet".

Tariq Fatemi, the Special Assistant to Prime Minister on Foreign Affairs, told BBC Radio in an interview that bringing Congress around to the deal is the

B.O. regime

's job.

According to a BBC report published on its Hindi and Urdu services, a State Department official told the BBC on the condition of anonymity that Congress will not subsidise the sale of eight F-16 jets to Pakistain at the advice of Senator Bob Corker, chair of the Senate Committee for Foreign Relations.

As per the earlier arrangement, Pakistain would have paid $270 million while the US would grant the remaining $430 million for the purchase. As a result of this move, Pakistain may have to foot the bill of $700 million for the eight fighter jets.

"There is a strong opposition to provide subsidised arms to other countries in the US Congress, but the

B.O. regime

's offer of military aid to Pakistain still stands," Fatemi told BBC Radio.

"Pakistain has already rendered great services in the war against terror, so its case is strong."
Posted by: Fred || 05/01/2016 00:00 || Comments || Link || E-Mail|| [6459 views] Top|| File under: Govt of Pakistan
Putin has reportedly declined Islamabad's invitation to visit Pakistan
[Khaama (Afghanistan)] The Russian President Vladimir Putin

...Second and fourth President and sixth of the Russian Federation and the first to remain sober. Putin is credited with bringing political stability and re-establishing something like the rule of law, which occasionally results in somebody dropping dead from polonium poisoning. Under Putin, a new group of business magnates controlling significant swathes of Russia's economy has emerged, all of whom have close personal ties to Putin. The old bunch, without close personal ties to Putin, are in jail or in exile or dead...
has reportedly declined Islamabad's invitation to visit Pakistain amid reports the decision since there were not enough reasons for the proposed visit.

Islamabad had reportedly sent an invitation to Putin to visit Pakistain and inaugurate a key pipeline project, the $2 billion liquefied natural gas (LNG) North-South Pipeline Project from Bloody Karachi


...formerly the capital of Pakistain, now merely its most important port and financial center. It is among the largest cities in the world, with a population of 18 million, most of whom hate each other and many of whom are armed and dangerous...


to Lahore.

According to the officials in Islamabad, the project would have had the potential of opening a new era of strategic and political alliance between the two countries.

The Russian Ambassador Alexey Dedov quoted by local media said "The problem is that usually the purpose of the visit is not participation in ceremonies. The visit should have some substance."

"As soon as the substance is ready we can discuss the visit," Dedov said, adding that the substance include "signing of documents" for cooperation, "preparation of plans" for expanding ties, and "declarations".

According to reports, no Russian or any Soviet president has ever visited Pakistain.

Earlier, President Putin had planned a visit to Islamabad in October 2012 for attending a quadrilateral summit between Pakistain, Russia, Tajikistan, and Afghanistan.

However,


alcohol has never solved anybody's problems. But then, neither has milk...


the trip was cancelled with the country's Foreign Minister visiting Islamabad to explain the cancellation.
Posted by: Fred || 05/01/2016 00:00 || Comments || Link || E-Mail|| [6460 views] Top|| File under: Govt of Pakistan
Iraq
US expert warns of conflict among Shia groups in Iraq
[AA.TR] The storming of the Iraqi parliament by supporters of Shia leader Moqtada Tater al-Sadr


... the Iranian catspaw holy man who was 22 years old in 2003 and was nearing 40 in 2010. He spends most of his time in Iran, safely out of the line of fire, where he's learning to be an ayatollah...


has the potential to trigger an armed conflict among Shia groups, former U.S. envoy to Syria Robert Ford told Anadolu Agency Saturday.

"Certainly it means two things," Ford said. "It means, number one, there can be more political and maybe armed conflict between different Iraqi Shia elements between Moqtada al-Sadr and Nour al Maliki-supported groups, and maybe between militias belonging to some of the Iranian-backed groups and Moqtada al-Sadr supporters."

He added that al-Sadr was currently showing his strength, but it was not clear yet in whose favor the crisis would end up.

The veteran diplomat, who now works as a senior fellow at the Washington-based Middle East Institute, also noted former Iraqi Deputy Prime Minister Barhan Saleh's tweet earlier in the day, saying that Saturday's crisis was "the end of 2003 political system."

Supporters of al-Sadr stormed Baghdad's Green Zone Saturday forcing their way into the parliament building. They overran barriers set up around the heavily-fortified Green Zone, which houses a number of vital Iraqi state institutions and foreign diplomatic missions.

Speaking at a

presser

in Najaf city, located some 160 kilometers (99.4 miles) south of Baghdad, al-Sadr voiced his rejection of what he described as "a political system that fails to take the popular will into account."

He also announced the suspension of activities of his "Ahrar" political bloc, which holds 34 seats in parliament, asserting that Ahrar MPs would refrain from participating in upcoming assembly sessions.

The Iraqi army has since responded by declaring a state of high alert in the capital and sealing all entrances into the city.

Posted by: Fred || 05/01/2016 00:00 || Comments || Link || E-Mail|| [6461 views] Top|| File under: Govt of Iraq
Mookie's mendacious mobs menace Parliament
Hundreds of supporters of Shi'ite Muslim cleric Moqtada al-Sadr stormed Baghdad's Green Zone on April 30 and entered the parliament building after lawmakers failed to convene for a vote on overhauling the government, two Reuters witnesses said.

The protesters, who had gathered outside the heavily fortified district housing government buildings and many foreign embassies, crossed a bridge over the Tigris River chanting, "The cowards ran away!" in apparent reference to lawmakers leaving parliament, one of the witnesses said.

A guard at a checkpoint said the protesters had not been searched before entering. About ten members of the armed group loyal to Sadr were checking protesters cursorily as government security forces who usually conduct careful searches with bomb-sniffing dogs stood by the side, the witness said.

The protesters wove Iraqi flags and chanted "Peaceful, peaceful!". Some were standing on top of concrete blast walls that form the outer barrier to the Green Zone. Thousands more remained at the gates of the district.

Supporters of Sadr, whose fighters once controlled swathes of Baghdad and helped defend the capital from Islamic State, have been demonstrating for weeks at the gates of the Green Zone, responding to their leader's call to pressure the government to reform.

Abadi wants to replace some ministers - chosen to balance Iraq's divisions along party, ethnic and sectarian lines - with technocrats in order to combat corruption; but political parties have resisted the changes. Abadi has warned that any delay to the vote could hamper the war against Islamic State, which controls vast swathes of northern and western Iraq.

Rudaw TV showed protesters chanting and taking selfies inside the parliament chamber where moments earlier lawmakers had been meeting.
Posted by: Steve White || 05/01/2016 00:00 || Comments || Link || E-Mail|| [6460 views] Top|| File under:
Israel-Palestine-Jordan
The many layers of the Palestinian Security Forces
[Ynet] Though frequently referenced and crucial to security cooperation with Israel and other countries, the Palestinian security apparatus is rarely fully comprehended. Herein, the different offices, forces and units are separated and explained, including their close relations with their Israeli counterparts.


Long and detailed, for those who want to know the players and their plays. Key graphs:

The political process has been in a deep freeze for the past year. There exists a deep-seated lack of trust between Benjamin Netanyahu and Mahmoud Abbas which has only intensified as a result of seven months of violence. This notwithstanding, the security cooperation between Israel and the PA has never been better or stronger.

Furthermore, the Palestinian security forces now stand at the peak of their professional capabilities. A significant portion of their performance depends on their security coordination, which includes regular meetings between senior PASF officials and their Israeli counterparts, exchanging information and intelligence, surrendering weapons seized in Area A, demonstration-crowd-dispersal measures for the PCP, and the transfer of the PCP's findings from detainee investigations to the Shin Bet.
Posted by: trailing wife || 05/01/2016 00:00 || Comments || Link || E-Mail|| [6462 views] Top|| File under: Palestinian Authority
Southeast Asia
No progress in peace talks on Thai Muslim south: rebels
[AA.TR] Peace talks between Thailand's military government and an umbrella group of

faceless myrmidons

operating in the country's Muslim south have failed after the removal of a key government negotiator, according to local media Friday.

The Bangkok Post cited a Mara Patani spokesperson as saying that the latest 75-minute talks in Kuala Lumpur -- facilitated by Malaysia -- ended with the government delegation refusing to endorse previously agreed upon "terms of reference" (TOR).

"We are, however, unsure if party A [the Thai team] wants to review the TOR, draft a new one or suspend the process altogether," Abu Hafez Al-Hakin said. "We were informed the Thai prime minister has not approved it."

The terms of reference had been co-drafted by both sides between October and March, but fell through after Lt. Gen. Nakrob Bunbuathong -- who previously led the peace talks -- was removed last week.

Local media reported at the time that a personal rift between the general and the current army chief's younger brother could be to blame, while an unnamed source told the Post that Bunbuathong was perceived as too close to Mara Patani.

Junta leader-cum-Prime Minister Prayuth Chan-ocha and Defense Minister Prawit Wongsuwan insisted after Bunbuathong's removal that the reshuffle would not affect the peace talks.

"Why does the prime minister have to be changed by means of election every four years? Why doesn't he remain in the position for a lifetime?" Chan-ocha had said.

Mara Patani's Al-Hakin, however, told the Post Thursday that "[Bunbuathong's] absence was felt and has affected the process".

Exactly how much control Mara Patani has on the ground remains to be seen. Some analysts have suggested that it is negligible.

The southern insurgency is rooted in a century-old ethno-cultural conflict between the Malay Muslims living in the southern region and the Thai central state where Buddhism is considered the de-facto national religion.

Armed

holy warrior

groups were formed in the 1960s after the then-military dictatorship tried to interfere in Islamic schools, but the insurgency faded in the 1990s.

It surged again in 2004 and rapidly escalated as the government of then-prime minister Thaksin Shinawatra severely repressed the rebels, leading to numerous human rights
...which are usually entirely different from personal liberty...
abuses.

More than 6500 people -- Buddhists and Muslims -- have been killed and over 11,000 injured since 2004.

After a marked decrease in violence in 2015, the number of incidents since the beginning of 2016 has increased, with several large-scale operations by suspected

holy warrior

s.

Posted by: Fred || 05/01/2016 00:00 || Comments || Link || E-Mail|| [6459 views] Top|| File under: Thai Insurgency
Syria-Lebanon-Iran
Iran says it imprisoned culprits behind Saudi embassy attack
[ENGLISH.ALARABIYA.NET] Iran has imprisoned the perpetrators who stormed the Saudi embassy in the capital Tehran in early January, according to an Iranian minister.

The attack has led the kingdom to cut ties with the Islamic republic.

Iran's minister of culture Ali Jannati said that the "perpetrators who stormed the Saudi embassy... were placed in durance vile
Don't shoot, coppers! I'm comin' out!
and are now in prison," according to semi-official Fars News. The report did not name the identities or number of people detained over the attack.

The minister added that "Tehran wants to find reasonable and balanced relations based on multilateral cooperation with the countries of the region."

The minister did not reveal the identity or the number of the culprits behind the attack on the Saudi embassy in Tehran, but he stressed that "this attack has been condemned by all officials within the Iranian establishment and the Iranian regime will hold accountable all sides involved in this incident."

The culture minister's remarks appear to contradict an announcement by attorney general in March, which said that all 154 people detained after the attack had been released.

The attorney general said on April 10 that "there were no detainees in the Saudi embassy incident, but the indictment included 48 accused," without announcing any specific judicial proceedings.

The government of moderate President Hassan Rowhani - who said that damage to Saudi's diplomatic post was "by no means justifiable - is seeking to save Iran from regional isolation after the Arab world's broad condemnation of the attacks.

Posted by: Fred || 05/01/2016 00:00 || Comments || Link || E-Mail|| [6459 views] Top|| File under: Govt of Iran
Reformists win second round of Iran parliamentary polls
[AA.TR] Conservatives lost to reformists and centrists in the second round of Iran's parliamentary polls Saturday, according to Iranian state media.

Final results show the "Hope" list -- comprised of reformist and centrist candidates -- won 35 of the 68 seats up for grabs in the 290-seat assembly, while conservatives clinched 19 seats. Independents picked up 14.

This brings the total number of seats held by the reformists and centrists to 120, while the conservatives and independents hold 83 and 81 seats, respectively. Minorities hold five of the remaining six seats.

The result of the final seat remains unclear at the moment as one reformist

politician

's membership has been terminated by the Guardian Council of the Constitution after winning in the first round.

A first round of elections in February for the same seats failed to produce any clear winners.

The second round kicked off on Friday in 21 of Iran's 31 provinces with 136 candidates vying for the 68 seats.

Reformist and moderate candidates who support Iranian President Hassan Rouhani hoped to reduce the conservatives' influence on both the Iranian parliament and the influential Council of Experts, for which polls were also recently held.

Posted by: Fred || 05/01/2016 00:00 || Comments || Link || E-Mail|| [6460 views] Top|| File under: Govt of Iran
Syrian government excludes Aleppo from truce
Syria called local truces near Damascus and in a northern province on April 29 but no halt to combat on the main battlefield in Aleppo, after a surge in fighting the United Nations said showed "monstrous disregard" for civilian lives.

A new "regime of calm" would begin from 1:00 a.m. on April 30 and last one day in the capital's eastern Ghouta suburb and three days in the northern countryside of the coastal province of Latakia, the army said in a statement.

But by excluding the city of Aleppo, scene of the worst recent violence, the narrow truces were unlikely to resurrect a ceasefire and peace talks that have collapsed this week. A Syrian military source said Aleppo was excluded from the newly announced truces "because in Aleppo there are terrorists who have not stopped hitting the city and its residents ... There are a large number of martyrs in Aleppo, which is why the situation is different there."

Russia's Interfax news agency quoted the officer in charge of a Russian ceasefire monitoring centre as saying the truces meant all military action would cease in the covered areas.

Damascus described the truces as an attempt to salvage a wider "cessation of hostilities" agreement in place since February. That ceasefire, sponsored by Washington and Moscow, allowed peace talks to start but has all but completely collapsed in recent days along with the Geneva negotiations.

Violence was "soaring back to the levels we saw prior to the cessation of hostilities," said United Nations human rights chief Zeid Ra'ad al-Hussein.

"There are deeply disturbing reports of military build-ups indicating preparations for a lethal escalation," Zeid said in a statement that described a "monstrous disregard for civilian lives by all parties to the conflict".

Aleppo, Syria's largest city before the war, has been divided for years between rebel and government zones. Full control would be the most important prize for President Bashar al-Assad, who has been fighting to keep hold of his country throughout a five-year civil war. U.N. mediator Staffan de Mistura has said that up to 400,000 people have been killed.
Posted by: Steve White || 05/01/2016 00:00 || Comments || Link || E-Mail|| [6460 views] Top|| File under: Govt of Syria
Who's in the News
27
[untagged]
9
Islamic State
5
Govt of Pakistan
3
Taliban
2
Govt of Iraq
2
Govt of Iran
2
Govt of Syria
2
Thai Insurgency
1
Sublime Porte
1
TTP
1
al-Qaeda in Arabia
1
Arab Spring
1
Commies
1
Govt of Pakistain Proxies
1
Govt of Sudan
1
Houthis
1
Palestinian Authority
Bookmark
E-Mail Me
The Classics
The O Club
Rantburg Store
The Bloids
The Never-ending Story
Thugburg
Gulf War I
The Way We Were
Bio
Merry-Go-Blog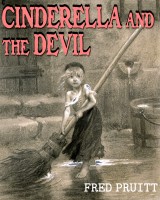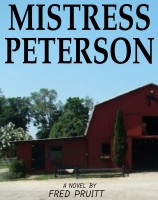 On Sale now!


A multi-volume chronology and reference guide set detailing three years of the Mexican Drug War between 2010 and 2012.

Rantburg.com and borderlandbeat.com correspondent and author Chris Covert presents his first non-fiction work detailing the drug and gang related violence in Mexico.

Chris gives us Mexican press dispatches of drug and gang war violence over three years, presented in a multi volume set intended to chronicle the death, violence and mayhem which has dominated Mexico for six years.
Click here for more information


Meet the Mods
In no particular order...


Steve White
Seafarious
Pappy
lotp
Scooter McGruder
john frum
tu3031
badanov
sherry
ryuge
GolfBravoUSMC
Bright Pebbles
trailing wife
Gloria
Fred
Besoeker
Glenmore
Frank G
3dc
Skidmark
Alaska Paul



Better than the average link...



Rantburg was assembled from recycled algorithms in the United States of America. No trees were destroyed in the production of this weblog. We did hurt some, though. Sorry.
35.175.191.36

Help keep the Burg running! Paypal: