Africa North
LNA commander warns Derna residents: expel mujahideen or be bombed
Benghazi, 13 July 2016:

The head of the Libyan National Army's Omar Mukhtar Operations Room which covers the Derna area has ordered people in Derna to rise up against the mujahideen currently controlling the town, to expel them and seize their weapons. If they do not do so, he says, they risk being bombed. The threat by Brigadier Kamal Al-Jabali was made today, according to the pro-LNA offices of the Libyan news agency LANA based in Beida.

Jabali specifically warned the town's Omboukh, "400" and Lamis districts as well as the areas around the Pearl Hotel and the thermal power station, five kilometres west of the town centre, that they would all be targeted unless the mujadideen were kicked out.

Under siege with the LNA blocking roads in and out, Derna has seen an increase in the number of LNA bombing raids over the past week. The area near the power station was reportedy targeted yesterday. Last Saturday, LNA helicopter gunships hit the port, the court building, an apartment block and buildings formerly used by a Turkish company. Since then, the Derna Mujahideen Shoura Council (DMSC), the real power in the town, has shut down the court and police station and told staff to leave in the hope that it would deter further raids.

It has also issued a statement that that it had already handed over the Pearl Hotel, the port and the university buildings to the relevant authorities, insisting that LNA claims that weapons and ammunition were being stored there were untrue.

The LNA's demand that the mujahideen be expelled is unlikely to be heeded. Ordinary Derna residents are in no position to force out the DMSC which, in any event, is very much a local organisation.

For its part, the DMSC is likely to want to keep residents exactly where they are. It knows that any bombings that result in civilian deaths in Derna will almost certainly draw international condemnation. Last month, following the deaths of two children and two women in LNA air strikes against the town, UN Special Envoy Martin Kobler warned that it might amount to a war crime and that those who killed civilians had to be held accountable.
Posted by: badanov || 07/14/2016 00:00 || Comments || Link || E-Mail|| [6458 views] Top|| File under:
Libya's UN envoy says army could be regionalized
[ENGLISH.ALARABIYA.NET] The United Nations


...an organization originally established to war on dictatorships which was promptly infiltrated by dictatorships and is now held in thrall to dictatorships...


envoy to Libya says its reconstituted army could be decentralized, an idea aimed at easing the political gridlock surrounding an internationally-backed unity government.

Martin Kobler on Wednesday confirmed reports that the formation of military councils representing Libya's western, eastern and southern regions is being discussed.

He spoke to The

News Agency that Dare Not be Named

after holding talks with various Libyan figures in Cairo aimed at resolving the rivalry between the UN-backed government in the capital, Tripoli


...a confusing city, one end of which is located in Lebanon and the other end of which is the capital of Libya. Its chief distinction is being mentioned in the Marine Hymn...


, and rival authorities based in the east.

A key point of contention has been the leadership of the army and the future of Gen. Khalifa Hifter, the head of armed forces based in the east, who is deeply unpopular in western Libya. Kobler says his requests for a meeting with Hifter have been denied.


Posted by: Fred || 07/14/2016 00:00 || Comments || Link || E-Mail|| [6461 views] Top|| File under: Arab Spring
Africa Subsaharan
Court rules on Boko Haram sponsor's bail August 4
[THENATIONONLINENG.NET] The Federal High Court, Abuja, on Wednesday picked August 4 for ruling on the bail application filed by a suspected Boko Haram
... not to be confused with Procol Harum, Harum Scarum, possibly to be confused with Helter Skelter. The Nigerian version of al-Qaeda and the Taliban rolled together and flavored with a smigeon of distinctly Subsaharan ignorance and brutality...
sponsor, Salami Abdullahi.

Justice Gabriel Kolawole fixed the date after hearing the submissions of the defence and prosecuting counsel, the News Agency of Nigeria (NAN) reports.

Kolawale also fixed October 25 and November 3 for continuation of trial.

Abdullahi, a businessman, is standing trial for allegedly sponsoring activities of the Boko haram sect.

His counsel, Mr. Jubril Okutepa (SAN), said the law allowed multiple applications for bail in the same court and when there were exceptional circumstances.

Okutepa said Section 161 (2b) of the Administration of Criminal Justice Act (ACJA) defined exceptional circumstances to include instances where the prosecution exceeded one year.

He said, "It will be recalled that my lord ordered accelerated hearing of this case since 2014 and we are now in 2016. The accelerated hearing ordered by the court has not been followed.

"Besides there is a change in circumstances, the prosecution called seven witnesses and the evidence they have is consistent with the extra-judicial evidence of the second defendant that he knows nothing about Boko Haram.

"There is inordinate delay and what if at the end of the day, the defendant is not found guilty, will he be compensated?"


Posted by: Fred || 07/14/2016 00:00 || Comments || Link || E-Mail|| [6457 views] Top|| File under: Boko Haram
The Grand Turk
France Shuts Missions in Turkey until Further Notice
ISIS? No doubt at some point all will be revealed.

[AnNahar]

La Belle France

on Wednesday said it had closed its embassy in the Turkish capital Ankara and the consulate in Istanbul until further notice for security reasons after canceling events to mark the July 14 Bastille Day holiday.

"The Embassy of

La Belle France

in Ankara, as well as the Consulate General in Istanbul will be closed from Wednesday July 13, 1:00 pm (1000 GMT), until further notice," the embassy said in a statement after scrapping the July 14 receptions at the missions on security grounds.
Posted by: trailing wife || 07/14/2016 00:00 || Comments || Link || E-Mail|| [6459 views] Top|| File under:
Turkey hints at normalization of ties with Syria
[ENGLISH.ALARABIYA.NET] The Sick Man of Europe Turkey


...the only place on the face of the earth that misses the Ottoman Empire....


's prime minister hinted on Wednesday that his country wants to normalize ties with Syria in what would mark a U-turn in its foreign policy after Ankara's long vociferous objection against
Hereditary President-for-Life Bashir Pencilneck al-Assad


Oppressor of the Syrians and the Lebs...


's regime.

"I am sure that we will return (our) ties with Syria to normal. We need it," Binali Yildirim said in a televised address Wednesday, describing how Turkey is expanding its circle of friends.

Turkey, which has long argued that only Assad's departure could stabilize Syria and is a necessary component to yield a political solution in the conflict-torn country, had its premier making the statement following the restoration of diplomatic ties with Russia and Israel.

Russia and Iran both back Assad, and Turkey cut ties with the Syrian regime after a popular uprising erupted in 2011.

"We normalized relations with Russia and Israel. I'm sure we will normalize relations with Syria as well. For the fight against terrorism to succeed stability needs to return to Syria and Iraq," Yildirim said.

He also said that Turkey's "greatest and irrevocable goal" is to develop relations not only with Syria but also with Iraq and "all our neighbors that surround the Mediterranean and the Black Sea."

While one official told

Rooters

that "there is currently no change in Turkey's Syria policy" and that Turkey "does not want to have problems with any countries in the region and emphasizes the importance of ending terrorism," analysts deem Yildirim's statement as revealing Ankara's re-organizing its priorities in light of the consequences felt in the country following the Syrian crisis.

For his part, London-based Syrian journalist Ghassan Ibrahim wrote on his official Facebook page that the "password for the closer ties between [Turkish President Recep Tayyip] Erdogan and [Syrian President] Bashir al-Assad was... the Kurds."

Ibrahim, who has numerously criticized the Assad regime, also wrote speculating in another Facebook post that the normalization of relations between Ankara and Damascus was a pre-condition for Turkey's normalization with Russia, and both could work to halt the creation of a separate Kurdish state.


Posted by: Fred || 07/14/2016 00:00 || Comments || Link || E-Mail|| [6460 views] Top|| File under: Sublime Porte
Great White North
First of seven Yazidi refugee families arrives in Canada
[RUDAW.NET] Operation Ezra, a project launched by a Canadian Jewish group to bring seven Yazidi refugee families to Canada welcomed its first family at the Winnipeg airport Monday night.

A crowd gathered in the airport of the central Canadian city to greet the tired but happy family of eight with cheers.

Canada's refugee sponsorship system has made global headlines as the country welcomed 28,755 Syrian refugees in the eight months from early November 2015 to early July 2016. Of that total, 10,212 were privately sponsored, according to the most recent statistics from the Ministry of Immigration, Refugees and Citizenship.

In a private sponsorship, individual Canadians or private organizations commit to provide financially for the sponsored refugees for one year and to ease their transition into Canadian life.

Operation Ezra describes itself as "the only comprehensive Yazidi refugee relief project in Canada and indeed the world," in a statement published on its website. "This is an unprecedented community-wide undertaking involving dedicated community members from all walks of life."

The sponsorship was conceived by the Jewish group Winnipeg Friends of Israel but it grew to become a multi-faith partnership with local groups of a variety of faiths. Local businesses have donated basic necessities the families will need and volunteering youth groups have been busy delivering furniture and collecting donated items.

"The Jewish Community undertook Operation Ezra (the Hebrew word for help) because it was the right thing to do," they state on their website.

Posted by: Fred || 07/14/2016 00:00 || Comments || Link || E-Mail|| [6457 views] Top|| File under:
Home Front: WoT
Republicans plan to ditch two state solution in Middle East
[Iraq Sun] The Republic Party in the United States is to drop any reference to Paleostinians in its party platform, and is to ditch its support for the two-state solution.

It also designates Jerusalem as "the undivided capital" of Israel, and designates the Boycott, Divestment, and Sanctions Movement ("BDS") protestors as inherently anti-Semitic.

The decision came Tuesday in a vote by the platform's 2016 national security subcommittee.

Former Republican President George W. Bush proposed the two-state solution in 2002 when he introduced his so called 'road map' in a bid to win support from Arab nations for his proposed invasion of Iraq. It was officially enshrined in the GOP platform in 2004.

In 2012 the official party platform embodied the aspirations of the Paleostinians and supported the establishment of "two democratic states."

As current Republican presidential candidate Donald Trump is openly questioning the two-state solution on the campaign trail, the party itself has distanced itself from the concept. It also sets out a threat to withdraw funding from any Paleostinian body that attempts to circumvent direct negotiations with Israel. The new language throws into doubt new French initiatives to kick-start the

grinding of the peace processor

.

"The US seeks to assist in the establishment of comprehensive and lasting peace in the Middle East, to be negotiated among those living in the region," says the new 2016 wording in the platform. "We oppose any measures intended to impose an agreement or to dictate borders or other terms, and call for the immediate termination of all US funding of any entity that attempts to do so."

The amendment to the platform also rejects the notion that Israel is an "occupier," describing it as "a false notion." It sets out that Jerusalem is "the undivided capital of Israel," ignoring the rights of Paleostinians who are in the majority in East Jerusalem. This too is a reversal of a long-held Republican Party policy, and in fact U.S. policy that final status terms of Jerusalem should be decided between the Israelis and the Paleostinians.

J Street, the U.S.-based Israeli lobby group that supports a two-state solution reacted angrily to the Republican party move.

"Most offensively, all mention of the Paleostinians has been taken out of the text, sending the clear message that the Republican Party does not care about them at all and regards them as an invisible people," a statement from the organization released on Tuesday said.

"This language is dangerous and irresponsible. It breaks with over half a century of bipartisan U.S. consensus on Middle East policy and disavows the important achievements of previous Republican presidents in seeking peace between Israel and the Paleostinians. It would place the Republican Party to the right of Israeli Prime Minister Benjamin Netanyahu, who continues to maintain that he supports the two-state solution."

"The text could still be changed as it moves through the approval process, and we strongly urge Republican delegates to do so," the J Street statement said. "This platform would certainly embolden the Israeli settler movement and those who wish to annex the West Bank. It would weaken Paleostinian moderates and strengthen

holy warriors

advocating violence. Those who care about protecting Israel's future as a secure and democratic homeland for the Jewish people should recognise that this proposed language severely undermines that goal."


Posted by: Fred || 07/14/2016 00:00 || Comments || Link || E-Mail|| [6458 views] Top|| File under:
India-Pakistan
List Pakistain as state sponsor of terrorism: US Congress committee
[NATION.PK] Top US lawmakers on Tuesday called for cutting financial aid and imposing sanctions against Pakistan while prominent think tanks said it is time to consider putting Pakistan on the list of state sponsor of terrorism.

"Patience (on Pakistan) is growing very thin," Congressman Matt Salmon, Chairman of the Asia and Pacific subcommittee of the House Foreign Affairs Committee said.

Just cutting off the funding is not going to be enough, he said and sought for additional measures.

"Those who suggest giving aid to Pakistan need to give justification for using the tax payer's money," Congressman Brad Sherman, Ranking member of the subcommittee joined Salmon and other lawmakers for actions against Pakistan.

Congressman William Keating, Pro India member of the Subcommittee on Terrorism, Non-Proliferation and Trade argued that there is little reason to believe that Pakistan is going to change its policies of using terrorism as a tool to meet its strategic needs.

Two of the top al Qaeda leaders have been killed in Pakistan, he said.

Keating that the US arms supply to Pakistan is unlikely to help it in the fight against terrorism, but would arm it to be used against India.

Meanwhile, former top diplomats and think tanks said it is time that US consider putting Pakistan on the list of state sponsor of terrorism.

American lawmakers and experts said Pakistan has been treating the US like chumps.

"They are making chumps out of us. They see us we are being so stupid. It seems like paying the mafia," said Congressman Matt Salmon, Chairman of the Asia and Pacific subcommittee of House Foreign Affairs Committee. "If I may use an undiplomatic term. We have been patsies," former Bush era top diplomat Zalmay Khalilzad told lawmakers along with others how Pakistani leadership had gamed the American system for decades.

"Patsies chumps. Most Americans see out of this and yet our so called leaders do not really get it," Salmon added.
Bill Roggio, senior editor of the Long War Journal Foundation for Defense of Democracies along with Khalilzad called for cutting aid toPakistan and put them in the list of State Sponsor of terrorism.

"Pakistanis are very clever in manipulating us. I have to say that," said Khalilzad, sharing his experience of dealing with the Pakistani leadership when he served in various diplomatic position in the Bush era including the US ambassador to Afghanistan and the Permanent Representative of the US to the UN.
Posted by: Fred || 07/14/2016 00:00 || Comments || Link || E-Mail|| [6457 views] Top|| File under: Govt of Pakistan
Pakistan playing dangerous game since Taliban overthrown: Khalilzad
[Khaama (Afghanistan)] The former top American diplomat Zalmay Khalilzad has said Pakistain has been playing a dangerous game since the Taliban group was

tossed

.

In his testimony before the House Committee on Foreign Affairs, Khalilzad said Pak proxies pose a severe threat to coalition and Afghan forces and civilians. "Indeed, Pak policy is the principal cause of the ongoing conflict in Afghanistan."

Khalilzad further added "More broadly, Pakistain's use of

turban

and terrorist proxies ‐ including to threaten India -- is a significant contributor to the global menace of Islamic extremism. It must be confronted if we are to succeed in defeating terrorism and extremism around the world."

He said since the overthrow of the Taliban regime after 9/11, Pakistain has been playing a perfidious and dangerous double game. It has portrayed itself as a U.S. partner, yet supports the Taliban and the al-Qaeda-linked Haqqani network
. Since 2005, the Taliban and Haqqani network have regrouped in Pakistain and waged a devastating insurgency against U.S. and Afghan forces.

According to Khalilzad, poor governance by the Afghan government is a factor in Kabul
...the capital of Afghanistan. Home to continuous fighting from 1992 to 1996 between the forces of would-be strongman and Pak ISI/Jamaat-e-Islami sock puppet Gulbuddin Hekmayar and the Northern Alliance, a period which won Hek the title Most Evil Man in the World and didn't do much for the reputations of the Northern Alliance guys either....
's inability to defeat the

hard boy

s. But the Taliban's resilience can be attributed above all to the strategic decision of the Pak military and intelligence services to provide sanctuary and support to these groups.

"Pakistain views the Taliban as an effective proxy to ensure Pak dominance over Afghanistan," Khalilzad added. "Islamabad also believes that continuing the war in Afghanistan will lead to a U.S. withdrawal, which would change the balance of power against the current government and in favor of its proxies. Ultimately, Pakistain seeks the overthrow of the current government in Afghanistan because it is not compliant."

In his recommendations, Khalilzad said the May 21 killing of Taliban leader Mullah Akhtar Mansour in a U.S. drone strike has created a golden hour to confront Pakistain. Washington can force Islamabad to make a choice: U.S. aid and international support or a continued relationship with the Haqqani network and irreconcilable Taliban.

"Catalyzing a decisive effect on Pak policy, however, will require the U.S. to escalate pressure on Islamabad," Khalilzad said, adding that "Otherwise the opportunity will dissipate. For Islamabad to break with the Haqqani network and the Taliban, the Pak leadership needs to see that continued support for the insurgency will come at a high price."

He also added that escalating drone strikes against Haqqani and irreconcilable Taliban leaders would deliver that message, but drone strikes alone will not be enough without corresponding political and financial pressure.

On the financial side, Khalilzad said Pakistain has been an enormous beneficiary of international support -- specifically from Coalition support funds, bilateral assistance, and multilateral assistance from the IMF and World Bank. In addition to cutting off this assistance, Washington should warn Pakistain that it will face escalating financial sanctions--like those once imposed on Iran--unless it facilitates reconciliation talks between the Afghan government and the Taliban.

According to Khalilzad, as an initial step, the U.S. can impose financial and travel restrictions on senior Pak officials known to be complicit in the insurgency, and freeze funds in U.S. banks belonging to Pak entities--both military and corporate--involved in financing the Taliban.

Politically, Pakistain cannot be a member in good standing of the international community so long as its agencies or military services aggress against Afghanistan, he added.

Khalilzad said the U.N. Security Council is an appropriate venue in which to raise Pakistain's aggression against Afghanistan. To help secure international support for a U.S.-Afghan-sponsored resolution condemning Pakistain, the U.S. should declassify and broadcast information indicating Pak support for the insurgency and its narcotics trafficking.


Posted by: Fred || 07/14/2016 00:00 || Comments || Link || E-Mail|| [6457 views] Top|| File under: Govt of Pakistan
'Not expecting this reaction': Wani's killing fuels renewed anger in Kashmir
[DAWN] When Indian forces announced last week that they had killed top Hizbul Mujahideen commander Burhan Wani, they called it a major victory in the fight against bandidos

turbans

in India-held

Kashmire

(IHK).

They clearly didn't expect the backlash that followed -- an outpouring of public anger, daily protests and dozens dead in the streets.

The killing of Burhan Wani drew tens of thousands to rise up and renew demands for freedom from Indian rule. Wani was born in the southern town of Tral and was a teenager in 2010 when his older brother was beaten by troops on patrol near their home. Shortly after, he joined Hizbul Mujahideen and eventually became the iconic face of

Kashmire

's militancy.

At least 29 people have died in subsequent

festivities

and hospitals are struggling with hundreds of injured.

Each day this week has brought a new surge of resistance by young, rock-throwing protesters in jeans and bandanas defying curfews to face down Indian troops firing live ammunition, pellet guns and tear gas.

Officials worry that they've unwittingly revived a rebellion that may be hard to control.

"We were not expecting this huge public reaction," said a top security official engaged in counterinsurgency operations, speaking on condition of anonymity
... for fear of being murdered...
as he was not authorised to speak to

news hound

s. "It's disturbing."

Wani had been hidden by villagers at least half a dozen times before, as have other anti-India separatists, when soldiers zeroed on their hideouts in villages in the southern parts of the region, according to security officials and local residents.
Posted by: Fred || 07/14/2016 00:00 || Comments || Link || E-Mail|| [6460 views] Top|| File under: Govt of Pakistain Proxies
Indian lobby doing propaganda against Pakistan in US, says Aziz
[DAWN] Referring to the recent discussion in US Congress regarding whether to categorise Pakistain as a "friend or foe", Adviser to Prime Minister on Foreign Affairs Sartaj PrunefaceAziz

...Adviser to Pak Prime Minister Nawaz Sharif on National Security and Foreign Affairs, who believes in good jihadis and bad jihadis as a matter of national policy...
said its only a section of US intelligentsia which thinks Pakistain should be treated as a foe by United States.

"The concerns were caused by Afghan and Indian propaganda which led to anti-Pakistain views by some Congressmen," Sartaj Aziz told a local television channel Dunya News.

The adviser maintained that the whole Congress is aware of Pakistain's importance in the Islamic world, South Asia and in resolving the Afghan issue.

But some Congressmen who are "either not updated or have some concerns" have raised these concerns which are baseless and we are striving to address their concerns, Aziz maintained
Posted by: Fred || 07/14/2016 00:00 || Comments || Link || E-Mail|| [6462 views] Top|| File under: Govt of Pakistan
Iraq
Confessions of a captured ISIS fighter
[FOXNEWS] He had a ringside seat for the entire, bloody rise of ISIS, and by his own count killed dozens of innocent men,

women and kiddies

. Now facing likely execution, Thahir Sahab Jamel disavows the black-clad Islamist army, but his Kurdish jailers say they've heard it all before.

In a jailhouse interview with FoxNews.com in the Kurdish-held city of Kirkuk,


... a thick stew of Arabs, Turkmen, Kurds, and probably Antarcticans, all of them mutually hostile most of the time...


Jamel, 27, detailed how he joined Islamic State
Continued on Page 49
Posted by: Fred || 07/14/2016 00:00 || Comments || Link || E-Mail|| [6459 views] Top|| File under: Islamic State
Israel-Palestine-Jordan
Israel opens Gaza crossing after nine years
[ENGLISH.ALARABIYA.NET] Israel opened a major crossing point between Israel and

Gazoo

on Wednesday to allow the transfer of vehicles carrying goods for the first time in nine years, officials said.

An AFP photographer saw deliveries arriving through the Erez crossing at the entry to the Paleostinian territory that has been under an Israeli blockade for a decade.

Erez has been restricted to individuals since 2007, with goods going through Kerem Shalom in southern

Gazoo

.

Residents of the Israeli towns in the area had for months complained about the hundreds of trucks passing through the area daily, which caused heavy traffic and endangered motorists.

In May, then defence minister Moshe Yaalon said Erez would be opened in order to enable a better flow of goods into

Gazoo

and ease congestion at Kerem Shalom.


Posted by: Fred || 07/14/2016 00:00 || Comments || Link || E-Mail|| [6458 views] Top|| File under: Hamas
Syria-Lebanon-Iran
Iran signals ability to restore nuclear program if needed
[ENGLISH.ALARABIYA.NET] Iran's president says the Islamic Theocratic Republic could restore elements of its nuclear program that were halted under its landmark deal if world powers that backed the agreement don't live up to their end of the bargain.

President Hassan Rouhani made the remarks televised on state TV on Wednesday, a day ahead of the one-year anniversary of the deal between Tehran and the United States and other world powers.

The agreement called for caps on Iran's nuclear program in exchange for the lifting of economic sanctions.

Rouhani hailed the nuclear deal as widely beneficial, saying it promotes peace and stability and that violating it "will harm everyone."

But he also assured Iranians that Iran is "completely ready" and able to restore its nuclear program quickly if other parties violate the deal.


Posted by: Fred || 07/14/2016 00:00 || Comments || Link || E-Mail|| [6458 views] Top|| File under: Govt of Iran
Terror Networks
Islamic State reportedly preparing for end of its so-called caliphate
[FOXNEWS] Islamic State
...formerly ISIS or ISIL, depending on your preference. Before that al-Qaeda in Iraq, as shaped by Abu Musab Zarqawi. They're very devout, committing every atrocity they can find in the Koran and inventing a few more. They fling Allah around with every other sentence, but to hear the pols talk they're not really Moslems....
terror leaders are reportedly preparing for the fall of its so-called caliphate after the U.S.-led coalition and Russian-backed forces made significant gains in recent months in Iraq and Syria.

The Washington Post reported Tuesday that the terror group's leaders in Syria are bracing for its strongholds to fall, but vow to continue its wave of terror attacks abroad. U.S. counterterrorism experts believe the recent large-scale attacks in Istanbul and Baghdad are a sign that its reign in the Middle East is dwindling.

Experts still believe that even if the

bully boyz

affiliated with ISIS start to move underground, the group will still remain dangerous abroad.

"Where Al Qaeda was hierarchical and somewhat controlled, these guys are not. They have all the energy and unpredictability of a populist movement," retired Air Force Gen. Michael Hayden told The Post.

ISIS officials still believe that its vision of a "caliphate" across the Middle East is still viable despite its losses across the region it claims. One also insisted that the group had "shifted some of our command, media and wealth structure to different countries."

Officials in the terror group issued a grim statement to its fighters that soon all could be lost. The Post reported that an editorial in ISIS' weekly Arabic newsletter acknowledged that its territory could be lost just two years have rejoicing in the start of its Islamic State across the Middle East.

In the editorial, the group insists that the Islamic State will survive even if its foes take all of its territory. However,


a good lie finds more believers than a bad truth...


US- and Russian-backed forces would have to wait for victory, "until an entire generation of

Moslem

s that witnesses the establishment of the Islamic State and the return of the caliphate ... is wiped out."

"They don't want to lose territory," Cole Bunzel, a doctoral candidate at Princeton University's Near Eastern studies department who translated ISIS' editorial on the future of the caliphate, told The Post. "But they're trying to remind people that the group has a long history and they're going to persist, just as they did in earlier times."


Posted by: Fred || 07/14/2016 00:00 || Comments || Link || E-Mail|| [6458 views] Top|| File under: Islamic State
US labels two Russian ISIS operatives 'global terrorists'
[ENGLISH.ALARABIYA.NET] The US State Department designated two Russians allied to ISIS as "global terrorists" Wednesday, including a former Guantanamo detainee and a Chechen

myrmidon

tied to deadly attacks in Moscow.

The State Department said Aslan Avgazarovich Byutukaev, also known as Amir Khamzat, is the ISIS leader in Chechnya and responsible for

suicide kaboom

s in Russia including the January 2011 attack on Moscow's Domodedovo Airport, which killed 35.

Since becoming an ISIS leader in June 2015, the department said, Byutukaev has planned attacks for the group. It said that last November, Russian special forces discovered a large bomb hidden on the side of the road in Ingushetia that was part of a planned attack "directed by Byutukaev."

Ayrat Vakhitov, who also goes by the name Salman Bulgarsky, is a former inmate at the US military prison at Guantanamo Bay who was jugged
... anything you say can and will be used against you, whether you say it or not...
in Afghanistan in 2001 and released in 2004 to Russia.


Golly. Possibly it wasn't such a good idea after all.

In recent years, the ethnic Tatar has fought for the ISIS group in Syria and uses the internet to recruit fighters for the group, according to the State Department.

According to a Voice of America report, he was detained by Turkish authorities early this month in relation to the June 28 attack at Ataturk international airport, which left 45 people dead.

"Today's action notifies the US public and the international community that Aslan Avgazarovich Byutukaev and Ayrat Nasimovich Vakhitov are actively engaged in terrorism," the State Department said.

The designation includes sanctions that prohibit Americans from transactions with the two, and blocks any of their assets under US jurisdiction.
Posted by: Fred || 07/14/2016 00:00 || Comments || Link || E-Mail|| [6457 views] Top|| File under: Islamic State
Who's in the News
42
[untagged]
11
Islamic State
5
Govt of Pakistan
2
Govt of Pakistain Proxies
2
Boko Haram
2
Govt of Iran
2
Hamas
1
Sublime Porte
1
Houthis
1
Ansar Bayt al-Maqdis (IS)
1
Arab Spring
Bookmark
E-Mail Me
The Classics
The O Club
Rantburg Store
The Bloids
The Never-ending Story
Thugburg
Gulf War I
The Way We Were
Bio
Merry-Go-Blog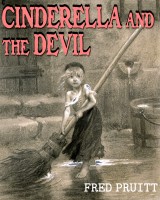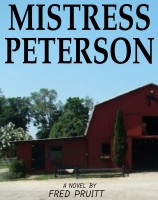 On Sale now!


A multi-volume chronology and reference guide set detailing three years of the Mexican Drug War between 2010 and 2012.

Rantburg.com and borderlandbeat.com correspondent and author Chris Covert presents his first non-fiction work detailing the drug and gang related violence in Mexico.

Chris gives us Mexican press dispatches of drug and gang war violence over three years, presented in a multi volume set intended to chronicle the death, violence and mayhem which has dominated Mexico for six years.
Click here for more information


Meet the Mods
In no particular order...


Steve White
Seafarious
Pappy
lotp
Scooter McGruder
john frum
tu3031
badanov
sherry
ryuge
GolfBravoUSMC
Bright Pebbles
trailing wife
Gloria
Fred
Besoeker
Glenmore
Frank G
3dc
Skidmark
Alaska Paul



Better than the average link...



Rantburg was assembled from recycled algorithms in the United States of America. No trees were destroyed in the production of this weblog. We did hurt some, though. Sorry.
3.235.41.241

Help keep the Burg running! Paypal: