Afghanistan
Major operation to kick off against ISIS in East of Afghanistan: Ghani
[Khaama (Afghanistan)] The

Afghanistan's Caped President

Mohammad Ashraf Ghani

...former chancellor of Kabul University, now president of Afghanistan. Before returning to Afghanistan in 2002 he was a scholar of political science and anthropology. He worked at the World Bank working on international development assistance. As Finance Minister of Afghanistan between July 2002 and December 2004, he led Afghanistan's attempted economic recovery until the Karzais stole all the money. ..
has ordered the Afghan National Defense and Security Forces (ANDSF) to launch a major offensive against the loyalists of Islamic State
...formerly ISIS or ISIL, depending on your preference. Before that al-Qaeda in Iraq, as shaped by Abu Musab Zarqawi. They're very devout, committing every atrocity they can find in the Koran and inventing a few more. They fling Allah around with every other sentence, but to hear the pols talk they're not really Moslems....
of Iraq and Syria (ISIS) terrorist group in eastern Nangarhar


The unfortunate Afghan province located adjacent to Mohmand, Kurram, and Khyber Agencies. The capital is Jalalabad. The province was the fief of Younus Khalis after the Soviets departed and one of his sons is the current provincial Taliban commander. Nangarhar is Haqqani country..


province.

President Ghani was speaking to the Afghan forces during a visit to Nangarhar province on Friady and said the main purpose of the operation would be to eliminate the loyalists of the terror group from Nangarhar.

He said the main focus of the annual Shafaq military operation, which is currently being conducted across the country, would be Nangarhar province from next week.

Qestioning the presence and participation of the loyalists of the terror group with the Afghan people, President Ghani ordered the 201st Silab Corps of the Afghan National Army to completely root out the bandidos

turbans

from Nangarhar.

President Ghani further added that the difficult days in the country have gone but he cautioned that the enemies of Afghanistan are still plotting destructive activities.

He also visited the residents of Kot district and hailed for their resistance and fight against the loyalists of ISIS terrorist group.

The remarks by President Ghani comes as ISIS loyalists have been attempting to expand foothold in the country, an attempt that has forced the Afghan and US forces to step up strikes against them.

The US forces are regularly conducting drone strikes against the loyalists of the terror group in the restive parts of Nangarhar besides the Afghan forces conduct air and ground raids.


Posted by: Fred || 07/17/2016 00:00 || Comments || Link || E-Mail|| [172 views] Top|| File under: Islamic State
Africa Horn
Somalia suspends Gülen-linked school after failed coup in Turkey
The Somali government announced Saturday that it is suspending a school linked to the group behind the attempted coup Friday in Turkey, giving its staff one week to leave the country.

In a statement, the Somali government said Nile Academy, the terrorist FETÖ/PDY-linked school in Somalia's capital Mogadishu, was suspended as requested by Turkish government. The Somali government also stated that a new administrative board will be designated in cooperation with Turkey to resume the school's educational activities.

Somalia also joined a chorus of nations worldwide in condemning the failed coup, expressing solidarity with the Turkish government and the Turkish people during their democratic resistance.
Posted by: Steve White || 07/17/2016 00:00 || Comments || Link || E-Mail|| [184 views] Top|| File under:
Africa North
15 arrested after arson attack on Christian homes in Upper Egypt
[Al Ahram] Police have placed in durance vile
Yez got nuttin' on me, coppers! Nuttin'!
15 people after an arson attack on houses belonging to Coptic Christians in an Upper Egyptian village on Saturday, a security source said.

The defendants are accused of torching five houses in Abou Yacoub village in Minya governorate on Saturday, after rumours spread that a church was being constructed in the area.

They were arrested hours later, Al-Ahram's Arabic site reported.

The incident came 20 days after similar events had taken place in Samalout, also in Minya, when locals set on fire an under-construction building out of belief that it was a church.


Posted by: Fred || 07/17/2016 00:00 || Comments || Link || E-Mail|| [233 views] Top|| File under: Arab Spring
The Grand Turk
France to Yippie: "no blank check" after failed coup
Almost 6,000 people have been arrested after Friday night's attempted coup and there are fears over how they could be treated

A disturbing picture shows dozens of Turkish soldiers bound together after being stripped of their uniforms following their arrest. Dozens of soldiers lie naked and handcuffed after being arrested following Friday night's coup attempt in Turkey.

The picture shows how the soldiers were stripped after being arrested in Sirnak, eastern Turkey. They were then made to lie next to each other. It comes after a Turkish soldier was reportedly beheaded on Istanbul's Bosphorus Bridge by a pro-government mob yesterday.

Turkey today announced it had arrested more than 6,000 people involved in the attempted coup as President Recep Tayyip Erdogan asserted his authority.

Today, France's foreign minister said that the failed coup in Turkey did not give President Tayyip Erdogan a "blank cheque" to bypass democratic principles.

"We want the rule of law to work fully in Turkey," Jean-Marc Ayrault told France 3 television. "(The coup) is not a blank cheque for Mr Erdogan. There cannot be purges, the rule of law must work."

He said European ministers would reiterate on Monday when they meet in Brussels that Turkey must conform to Europe's democratic principles.

Posted by: Steve White || 07/17/2016 10:54 || Comments || Link || E-Mail|| [309 views] Top|| File under:
İncirlik Air Base to resume operations
İncirlik Air Base to resume operations after being shortly sealed off following coup attempt
The United States is working with Turkish officials to resume air operations at Incirlik Air Base "as soon as possible" after the Turkish government closed its airspace to military aircraft after a coup attempt, the Pentagon said on Saturday.

"In the meantime, U.S. Central Command is adjusting flight operations in the counter-ISIL campaign to minimize any effects on the campaign," Pentagon spokesman Peter Cook said in a statement, using a different acronym for the Daesh terrorist group.

"U.S. facilities at Incirlik are operating on internal power sources and a loss of commercial power to the base has not affected base operations," he said.

Later Saturday FM Çavuşoğlu announced that Turkey will resume its fight against Daesh with the US-led coalition from Incirlik Air Base once the anti-coup operations come to an end as some soldiers from the base were involved in the failed coup attempt.
Posted by: Steve White || 07/17/2016 00:00 || Comments || Link || E-Mail|| [550 views] Top|| File under:
Home Front: WoT
Buck Sexton Blows Up at Professor Who Claims ISIS Isn't 'Coming After Us'
[FREEBEACON] CNN contributor Buck Sexton had a heated exchange with a professor on CNN Thursday after the latter said the Islamic State
...formerly ISIS or ISIL, depending on your preference. Before that al-Qaeda in Iraq, as shaped by Abu Musab Zarqawi. They're very devout, committing every atrocity they can find in the Koran and inventing a few more. They fling Allah around with every other sentence, but to hear the pols talk they're not really Moslems....
terrorist organization wasn't "coming after us" and kept insisting that Sexton didn't believe the majority of ISIS victims were

Moslem

s.

Mia Bloom, a Georgia State professor, said attacks like the one in Nice,

La Belle France

, Thursday night were demonstrative of its efforts to stay relevant while its caliphate was slipping away. She remarked the horrific truck attack also increased the "degree of right-wing politics" and "Islamophobia


...the irrational fear that Moslems will act the way they usually do...


" before going into an attack on Sexton.

"I do disagree with Mr. Sexton, because the fact is, and I'll say this to you, Buck, directly, the vast majority of ISIS' victims are

Moslem

," she said angrily. "Not us. Not the West."

"I'm fully aware of that," Sexton said. "No one disputes that."

An animated Bloom took exception to Sexton earlier saying "they're coming after us," saying, "They're not coming after us more than they're coming after each other."

"I was referring to the Islamic State, which very clearly through its external operations arm ... along with al Qaeda in the Arabian Peninsula


...the latest incarnation of various Qaeda and Qaeda-allied groups, including the now-defunct Aden-Abyan Islamic Army that boomed the USS Cole in 2000...


which until recently was considered the most virulent and deadly of the jihadist terrorist organizations for this kind of external plotting, they're continuing to do this," he said. "Of course they're killing

Moslem

s."

He said he'd seen their "handiwork" in places like Iraq and Afghanistan. After CNN host Don Lemon cut in to make a nonsensical point about the killers being

Moslem

, Sexton said he was confused that Bloom was accusing him of saying

Moslem

s didn't make up the majority of the victims from these terrorists.

"Because you said they're coming after us," Bloom said. "They're not just coming after us."

"Yes, they are in fact coming after us!" Sexton shouted. "Do you want me to sit here and talk to you about all the terrorist--"

"But they're mostly going after each other," she shot back.

"When I say us, I'm referring to America and Europe and the West and all peaceful

Moslem

s and everyone around the world who doesn't believe that strapping a

boom jacket

on because you're disaffected, because you have some belief that somehow this will take you to a place of paradise and virgins, whatever the case may be, everybody who isn't on that team is on my team," Sexton said. "This notion you have in your head that when I say us, I'm referring to what? Republican Americans?"

"No, you're saying us as Americans," Bloom said.

Sexton, a former CIA analyst, said her implication was "preposterous." He added there was a "knee-jerk reaction" from leftists to center discussions around "bad rhetoric" from people trying to speak honestly about terrorism.

"We're just trying to empower the moderates from within

Moslem

societies, we're trying to empower our allies in countries that we do work with in the

Moslem

world and outside the

Moslem

world, to stop people from getting mowed down at a celebration of a national holiday. That's it!" Sexton said.

Bloom bizarrely said again, "Which include other

Moslem

s."

"I've said that four or five times already," Sexton said.

Lemon tried to cut in repeatedly to stop Sexton's remarks at the end, and he ended the discussion there.


Posted by: Fred || 07/17/2016 00:00 || Comments || Link || E-Mail|| [453 views] Top|| File under: Islamic State
Declassified documents show 9/11 hijackers' link to Saudi officials
[DAWN] Classified portions of a Congressional inquiry report, declassified on Friday, allege that some Sept 11, 2001 hijackers had links with Saudi intelligence officers.

The documents also claim that Saudi officials, based in the United States during that period, might have had ties to Al Qaeda and other terrorist groups. Fifteen of the 19 hijackers were Saudi citizens.

"While in the United States, some of the Sept 11 hijackers were in contact with, and received support or assistance from, individuals who may be connected to the Saudi government," revealed the documents seen by Dawn.

"There is information, primary from FBI sources, that at least two of these individuals were alleged by some to be Saudi intelligence officers," it added.

The declassified pages refer to the joint inquiry report that Congress completed in 2002 and noted that report "confirmed that the intelligence community also has information, which is yet to be independently verified, indicating that individuals associated with the Saudi government in the United States may have other ties to Al Qaeda and other terrorist groups".

The declassified documents showed that the US Federal Bureau of Intel­li­gence and the Central Intelligence Age­­ncy had "informed the joint inq­u­i­ry that, since the Sept 11 terrorist at­tacks, they are treating the Saudi issue seriously, but both still have a limited understanding of the Saudi government's ties to terrorist elements".

Earlier on Friday, the

B.O. regime

declassified the so-called Saudi papers.

The FBI and US intelligence agencies had kept the information secret for 13 years, citing national security.

The secret documents were part of a 2002 congressional investigation into the 9/11 attacks but were classified on the orders of former president George W. Bush.

Soddy Arabia


...a kingdom taking up the bulk of the Arabian peninsula. Its primary economic activity involves exporting oil and soaking Islamic rubes on the annual hajj pilgrimage. The country supports a large number of princes in whatcha might call princely splendor. When the oil runs out the rest of the world is going to kick sand in the Soddy national face...


, a close US ally, reacted angrily when a congressional panel adopted a resolution earlier this year, urging the administration to release the document. The oil-rich kingdom threatened to withdraw hundreds of billions of dollars from the US market if the pages were released.

The 9/11 commission, which prepared this report, had earlier said that "no government other than the Taliban financially supported Al Qaeda before 9/11".

The commission, however, also said that some governments..."may have contained Al Qaeda sympathisers who tur­ned a blind eye to Al Qaeda's fundraising activities".

It noted that Saudi Arabia "has long been considered the primary source of Al Qaeda funding", but acknowledged finding "no evidence that the Saudi government as an institution or senior Saudi officials individually funded the organization". The papers, however, leave some room of redemption for Saudi Arabia as they admit that the alleged Saudi involvement in terrorist activities could not be proved definitively.

"In their testimony, neither FBI nor CIA witnesses were able to identify definitively the extent of Saudi support for terrorist activity globally or within the United States and the extent to which this support, if it exists, is knowing or inadvertent in nature," the document said.
Posted by: Fred || 07/17/2016 00:00 || Comments || Link || E-Mail|| [246 views] Top|| File under: Govt of Saudi Arabia
India-Pakistan
Pakistan should target groups that attack its neighbors: US
[Khaama (Afghanistan)] The United States has called on Pakistain to target all

bully boy

groups including those targeting the country's neighbors.

Deputy spokesperson for the State Department, Mark Toner, hailed Pakistain's efforts regarding the ongoing military operations in the tribal regions of the country.

Admitting the country has suffered greatly from the menace of terrorism, Toner, said "We believe that Pakistain is taking steps to address terrorist violence, particularly focused on groups that threaten Paks' ‐ Pakistain's stability."

Toner further added "They have made progress shutting down terrorist safe havens. They've restored government control in many parts of Pakistain that have been used as terrorist safe havens for many years. And these are important, and they're meaningful steps for Pakistain to have made. And they've also come at a cost, and that cost is in ‐ certainly in Pak lives."

However,


a clean conscience makes a soft pillow...


he said "At the same time ‐ and we've made this point before ‐ we've been very clear that Pakistain must target all

bully boy

groups, including those that target Pakistain's neighbors, and close all safe havens. And so in this regard we certainly welcome comments by General Raheel Sharif


..Pak chief of army staff, meaning he pulls the strings on the Nawaz Sharif puppet to make it dance and sing and not do much at all....


's ‐ Sharif, rather, on July 6, when he directed Pak military commanders, intelligence agencies, and law enforcement agencies to take concrete measures to deny any

bully boy

groups safe haven or the use of Pak soil to launch terrorist attacks in Afghanistan."

The remarks by Toner comes as the Afghan officials believe the leadership councils of the Afghan

bully boy

groups, including the Taliban group and the notorious Haqqani terrorist network has remained intact despite the ongoing military operations by Pakistain.

The Afghan officials have long been raising concerns regarding the presence of the Taliban group and Haqqani network
leadership councils in Pakistain.

They are saying that the two groups are having leadership councils based in both Quetta and Beautiful Downtown Peshawar


...capital of Khyber Pakhtunkhwa (formerly known as the North-West Frontier Province), administrative and economic hub for the Federally Administered Tribal Areas of Pakistan. Peshawar is situated near the eastern end of the Khyber Pass, convenient to the Pak-Afghan border. Peshawar has evolved into one of Pakistan's most ethnically and linguistically diverse cities, which means lots of gunfire.


cities of Pakistain from where they launch attacks in Afghanistan.


Posted by: Fred || 07/17/2016 00:00 || Comments || Link || E-Mail|| [195 views] Top|| File under: Govt of Pakistain Proxies
Iraq
UN: Mosul Liberation Could Trigger Major Humanitarian Crisis
[Iraq Sun] The U.N.'s top diplomat in Iraq is warning that the expected military operation to liberate the city of djinn-infested Mosul
... the home of a particularly ferocious and hairy djinn...
from Islamic State
...formerly ISIS or ISIL, depending on your preference. Before that al-Qaeda in Iraq, as shaped by Abu Musab Zarqawi. They're very devout, committing every atrocity they can find in the Koran and inventing a few more. They fling Allah around with every other sentence, but to hear the pols talk they're not really Moslems....
fighters could become the world's biggest humanitarian crisis.

"OCHA [UN Office for the Coordination of Humanitarian Affairs] estimates that the Mosul operation will be the largest and most sensitive humanitarian crisis in the world in 2016," Iraq envoy Jan Kubis told the U.N. Security Council in a briefing on Friday. Mosul is Iraq's second largest city.

He said a U.N. aid appeal for $861 million stands at less than 40 percent funded, and a reallocation of existing resources is urgently required, not just to meet current emergency needs, but for those anticipated for the Mosul liberation campaign.

"The [Mosul] humanitarian effort could cost as much as $1 billion," Kubis warned.

Iraq is already classified as a Level 3 emergency

- the highest crisis category. Currently, the U.N. estimates more than 10 million Iraqis require some form of humanitarian assistance

- including the 3.4 million people who have been displaced since the rise of the self-styled Islamic State began in 2014.

Next week in Washington, a donors conference is planned in support of Iraq.

The U.S. announced Monday it would send 560 more troops to Iraq, many to be positioned near Mosul in an effort to retake the largest city under IS control. Washington has also been training Iraqi forces to carry out the campaign.

Iraq's U.N. Ambassador Mohammed Ali Alhakim told the Security Council that his government and the international coalition have liberated 60 percent of territory held by Islamic State.

"We are also working to prepare for the liberation of Mosul; certain operations have already begun." He said some villages have already been retaken in the initial phase.

Alhakim said that across Iraq some 700,000 residents have returned to areas liberated from IS and other

gang

s.

Last month, Iraqi troops with international support, liberated the city of Fallujah in Anbar province from more than two years under IS control.

Some 85,000 residents then fled the city, overwhelming camps for the displaced and requiring a massive humanitarian response. Many arrived to safety in terrible condition, after months of food shortages and a lack of clean drinking water and medicines.
Posted by: Fred || 07/17/2016 00:00 || Comments || Link || E-Mail|| [218 views] Top|| File under: Islamic State
Syria-Lebanon-Iran
2006 Lebanon War: Hezbollah's expensive 'victory' ten years on
[ENGLISH.ALARABIYA.NET] On the morning of July 12, 2006 Hezbollah commandos launched a cross-border raid on an Israeli armored patrol, killing two soldiers and taking two hostages.

The act would, over the next few days, escalate into the devastating 34-day conflict between Israel and

Leb

's powerful Shiite military-political force.

The 2006 war came at a huge price, especially for

Leb

. Some 1,200 Lebanese died, the vast majority of them civilians and an estimated one third of them children. It also caused the displacement of a third of the country's 4.5 million people. Almost every bridge in the country and thousands of buildings, vital infrastructure, transport hubs, and industrial buildings were damaged or destroyed. Indeed, the Lebanese government estimated the bill for reconstruction was $2.8 billion.


43 Israeli civilians died ‐ mostly in indiscriminate rocket fire from Hezbollah ‐and 117 IDF soldiers were killed in the conflict.

Cambanis speculated that the price of another war hasn't been totally out of Nasrallah's mind. It was costly in many ways for both sides, which he believes has done a lot to preserve the stability in south Lebanon over the last 10 years.

"They have gingerly kept the peace, and it seems that the horrifyingly disproportionate war crimes described in the Dahiya Doctrine do seem to be effective," said Cambanis. "Neither side seems interested in conflict."

However, Goksel is less sure that the stability can be maintained. "With UNIFIL unlike 30 years ago there are no small skirmishes – 10 rounds here, 10 rounds there – but the next war will be big, this is very scary. Israel will go after Lebanon not just Hezbollah, but it will come at an extremely high price."While both sides declared victory, most observers agree Israel failed in almost all its strategic objectives. Far from destroying or degrading Hezbollah, the 2006 war emboldened Israel's old foe and entrenched it into the fabric of

Leb

. On top of this, Israel also failed to retrieve the two kidnapped soldiers alive.

"Israel didn't achieve what it wanted militarily. Hezbollah stood up to them and didn't lose," said Timur Goksel, who served as spokesperson and advisor for UNIFIL ‐ the UN peacekeeping force in

Leb

‐ for 24 years. "The metric [of victory for Hezbollah] was the end result: Israel didn't achieve its military ends and they caused friction and debate in Israel. You just can't use the classic metrics of success."

A victory?
This idea was echoed by Thanassis Cambanis, a fellow at the Century Foundation and author of a book on Hezbollah, 'A Privilege to Die.'

"Hezbollah had a clear strategy from the beginning to frame the conflict as a victory if they simply survived," he told Al Arabiya English. "This was a very smart strategy, it's hard to have imagined a situation in which Hezbollah was totally destroyed."

Cambanis also highlighted that Israel's approach of overwhelming air bombardment ‐ which became known as the Dahiya Doctrine after the Hezbollah stronghold of south Beirut ‐ also helped bolster support for the 'Party of God'. "At the beginning in

Leb

there was a feeling that Hezbollah provoked this suffering, but when Israel's bombing gathered force it silenced any blame," he explained.


On the ground throughout the conflict, Hezbollah's well-prepared guerrilla campaign against Israel allowed them a decisive advantage to choose where and when to engage. Indeed, many of Hezbollah's most iconic moments of the conflict played out more like a dramatic action movie than a desperate battle for survival.

On July 15, 2006, during one of Hezbollah Secretary General Hassan Nasrallah's almost nightly television addresses, he referred to an Israeli warship off the Lebanese coast. "Look at the warship that has attacked Beirut, while it burns and sinks before your very eyes," he declared, before the camera cut to a transmission of the ship being struck by a powerful blast.

The ship in question, the INS Hanit, was only partially damaged but on a number of levels it was a master stroke of messaging and projection, a clear propaganda victory for Hezbollah.

It exemplified the group's victory strategy. They didn't need to win on the battlefield or drive the IDF out of

Leb

to claim victory, they simply needed to bleed the Israeli war machine with high propaganda value attacks.

The story of the INS Hanit itself has become almost mythicized for many Lebanese as a symbol of Hezbollah's ability to project power ‐ both for opponents and supporters of the organization.

"Hezbollah made a lot of PR, only 300-400 Hezbollah fighters were killed and the complete military infrastructure was intact at the end of the conflict. They showed that no matter how much you bomb you cannot crack this established force," explained Cambanis.

Sealing Hezbollah's dominance
However,


a clean conscience makes a soft pillow...


on the Lebanese nation the conflict exerted a huge cost. Not just in lives and destruction but also political terms. Cambanis highlighted how the war sealed Hezbollah's dominance as a political-military force in the county at the expense of the nation

on the lam

, which was still recovering from 30 years of war and Syrian occupation.

"For

Leb

, it was a catastrophe. The country already started off diminished as it was recovering from the civil war, but it was dealt a fatal blow. The national unity project had a real possibility that is just impossible today - the chance of economic development, of politics actually taking place," he explained.

However,


alcohol has never solved anybody's problems. But then, neither has milk...


Goksel is less sure that the stability can be maintained. "With UNIFIL unlike 30 years ago there are no small skirmishes ‐ 10 rounds here, 10 rounds there ‐ but the next war will be big, this is very scary. Israel will go after

Leb

not just Hezbollah, but it will come at an extremely high price."
Posted by: Fred || 07/17/2016 00:00 || Comments || Link || E-Mail|| [275 views] Top|| File under: Hezbollah
Home Front: Culture Wars
MSNBC's 'truck crash' framing of France terror attack ignites Twitter mockery
[WASHINGTONTIMES] An MSNBC tweet on late Thursday that framed

La Belle France

's latest terror attack as a "truck crash" elicited a stinging response from readers.

"Follow our live blog for the latest from Nice after a truck crash leaves at least 70 dead," the network tweeted at 8:49 p.m. EST., well after even

President B.O.

and French President Francois Hollande


...the Socialist president of La Belle France, an economic bad joke for la Belle France but seemingly a foreign policy realist...


called the event an act of terrorism.

Mohammed Lahouaiej Bouhlel, 31, killed at least 84 people during Bastille Day ceremonies by plowing a giant truck through crowds along the Promenade des Anglais.

"We cannot deny that it was a terror attack," Mr. Hollande told the country during a nationally televised address.

"We stand in solidarity and partnership with

La Belle France

, our oldest ally, as they respond to and recover from this attack," added Mr. Obama in a statement.


Posted by: Fred || 07/17/2016 00:00 || Comments || Link || E-Mail|| [517 views] Top|| File under: Islamic State
Who's in the News
30
[untagged]
7
Islamic State
4
Govt of Syria
3
Govt of Pakistan
2
Arab Spring
2
Sublime Porte
1
Taliban
1
al-Qaeda in Arabia
1
Ansar Bayt al-Maqdis (IS)
1
Govt of Pakistain Proxies
1
Govt of Saudi Arabia
1
Hezbollah
Bookmark
E-Mail Me
The Classics
The O Club
Rantburg Store
The Bloids
The Never-ending Story
Thugburg
Gulf War I
The Way We Were
Bio
Merry-Go-Blog
Hair Through the Ages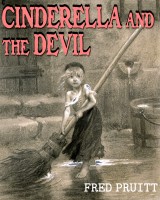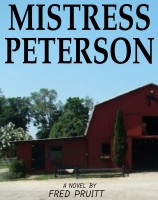 On Sale now!


A multi-volume chronology and reference guide set detailing three years of the Mexican Drug War between 2010 and 2012.

Rantburg.com and borderlandbeat.com correspondent and author Chris Covert presents his first non-fiction work detailing the drug and gang related violence in Mexico.

Chris gives us Mexican press dispatches of drug and gang war violence over three years, presented in a multi volume set intended to chronicle the death, violence and mayhem which has dominated Mexico for six years.
Click here for more information


Meet the Mods
In no particular order...


Steve White
Seafarious
Pappy
lotp
Scooter McGruder
john frum
tu3031
badanov
sherry
ryuge
GolfBravoUSMC
Bright Pebbles
trailing wife
Gloria
Fred
Besoeker
Glenmore
Frank G
3dc
Skidmark
Alaska Paul



Better than the average link...



Rantburg was assembled from recycled algorithms in the United States of America. No trees were destroyed in the production of this weblog. We did hurt some, though. Sorry.
3.236.159.130