Managing Non-State Threats with Cumulative Deterrence
The change in name of ISIS's flagship English language magazine from Dabiq to Rumiyah prompted media speculation about its significance. This article uses a mixed methods approach that integrates a qualitative social semiotic discourse analysis approach with quantitative methods of information visualisation to examine empirically changes in emphasis and approach in both magazines over time to determine whether the changes are ones of style or substance. The paper argues that, while ISIS has changed its strategic focus over time in response to its changing fortunes, the organisation's underlying world view, values and ultimate aims remain consistent and unchanged.


Dabiq was supposed to be the site of a decisive Moslem victory in the Last Days. Since they got their asses handed to them at Dabiq (in northern Syria) they probably changed the name to Rumiyah (Rome) because having their asses handed to them there is still in the future. Just my opinion, and who the hell listens to me?
Posted by: newc || 04/26/2017 00:00 || Comments || Link || E-Mail|| [329 views] Top|| File under:
-Signs, Portents, and the Weather-
Russian Duma forbids naming kids with numbers, obscenities
[RT] The Russian State Duma has banned parents from naming their children with exotic names, which include numbers, symbols and swear words.


"This is my son, Vosem, and my daughter, Piz'da.


The MPs passed the legislation on Friday after exactly one year since the bill was submitted to the parliament on April 21, 2016. The new law amends the Family Code with an article, stating that numbers, alphanumeric designations, symbols, punctuation marks (except hyphen) can't be used by parents when naming their kids.


"This is my other daughter, Hyphen, and her twin sister, Emdash."


The deputies also outlawed obscenities, ranks and titles from being names of parts of children's names in Russia.


"And my cousin, Knyaz Khui."


Until now, the registry offices in the country had no power to deny registry of a name for being dissonant, offensive or unpronounceable.


It takes a lot to be unpronounceable in Russian.


After a family in Siberian city of Perm called its baby Lucifer, the MPs also discussed banning names, which offend religious feelings, but the provision didn't make it into the law.

China bans baby names
No Jihad, Imam or Saddam: China 'bans extreme Islamic baby names' among its Muslim population.

Posted by: Fred & Skidmark || 04/26/2017 00:00 || Comments || Link || E-Mail|| [375 views] Top|| File under:
Afghanistan
Complex war of intelligence underway in Afghanistan: Habibi
[Khaama (Afghanistan)] The former Minister of Defense General Abdullah Habibi says a complex war of intelligence is underway in Afghanistan.

Gen. Habibi made the remarks after appearing in a press following the approval of his resignation by President Mohammad Ashraf Ghani

...former chancellor of Kabul University, now president of Afghanistan. Before returning to Afghanistan in 2002 he was a scholar of political science and anthropology. He worked at the World Bank working on international development assistance. As Finance Minister of Afghanistan between July 2002 and December 2004, he led Afghanistan's attempted economic recovery until the Karzais stole all the money. ..
.

He said he considered to step down so that the way is paved for the others to come, emphasizing that the youths of the country are strong and can tackle the threats posed by the

Lions of Islam

and terrorist groups.

In the meantime, Gen. Qadam Shah Shaheem said the decision to step down was taken for the national interests of the country.

Gen. Shaheem further added that they were not forced to step down from their posts and emphasized that their resignation does not mean that they will stop serving the country.

The two senior defense officials promised that they will continue to serve and work with the defense forces of the country.

President Mohammad Ashraf Ghani today accepted the resignation of the two officials and approved major changes in the Afghan army commands.


Posted by: Fred || 04/26/2017 00:00 || Comments || Link || E-Mail|| [447 views] Top|| File under:
Africa Horn
Measles surges among children in famine-threatened Somalia
One of the key disadvantages of being uncivilized, coming soon to the upscale anti-vaxxer enclave near you.

[Daily Mail, Where America Gets Its News] Thousands of children have been infected by measles in famine-threatened Somalia, already hit by an epidemic of cholera, the U.N. children's agency UNICEF said on Tuesday, as it launched a campaign to vaccinate some 360,000 children in one month.

The United Nations


...an organization conceived in the belief that we're just one big happy world, with the sort of results you'd expect from such nonsense...


is racing to avoid a repeat of famine in the drought-hit Horn of African nation where more than 250,000 people died of starvation in 2011.

"We know only too well from the 2011 famine that measles, combined with malnutrition and displacement, is an especially lethal combination for children," Steven Lauwerier, UNICEF´s representative in Somalia, said in a statement.

"Among vaccine-preventable diseases, none is more deadly than measles."

Almost 5,700 cases of suspected measles have been reported across Somalia since the start of 2017, more than the total number of cases in 2016, it said.

Measles, a viral respiratory infection that spreads through air and contact with infected mucus and saliva, thrives in congested, unsanitary displacement camps, which have mushroomed across the country as people flee drought.
Posted by: Fred || 04/26/2017 00:00 || Comments || Link || E-Mail|| [355 views] Top|| File under:
Arabia
Yemeni militias hold 6K prisoners
Taiz- Undersecretary of the Human Rights Ministry in Yemen, Nabil Majid revealed that the number of detainees coercively held by coup militias is currently around 6,000.

At least 73 of those incarcerated have died under torture according to the information the ministry received, Majid told Asharq Al-Awsat newspaper.

"The militias did not only commit violations through the arrests and killings but have also recruited over 10,000 children into the war," he said, adding that militias use civilians as human shields– such was the case in the coastal city of Mocha, west of Taiz.

Majid's remarks came on the eve of meetings held for the financing of a humanitarian response plan in Yemen, scheduled to be held in Geneva on Tuesday.

The United Nations will hold a high-level conference in Geneva to raise funds to address the humanitarian crisis in Yemen. The conference is to be organized in cooperation with the governments of Switzerland and Sweden.

World Food Program "WFP looks forward to the conference, which will be held under the auspices of the United Nations and with the support of the Swedish and Swiss governments, to mobilize immediate support for Yemen," said Stephen Anderson, WFP country director for Yemen.

Majid said that since the government headed by President Abdrabbuh Mansur Hadi returned to Aden, human rights ministry officials have been saving no effort in reaching out for Arab, regional and international action. These efforts will see tangible progress during upcoming periods, Majid added.

Regarding the pestering suffered by human rights teams, Majid said that the ministry is working to prevent coup militias from impeding humanitarian efforts in areas of conflict. He added that the ministry called on international organizations to be located nearby territory controlled by government forces, however, a number of teams insisted on staying in coup-run Sanaa.

The ministry is also working on establishing a center to reverse war-related mental health afflictions in women and children and rehabilitate children recruited by militias for fighting.

Yemen is reeling from the conflict between Houthi insurgents, aligned with Iran, against the constitutionally elected and internationally recognized government of Hadi. At least 10,000 people have been killed in the fighting.
Posted by: badanov || 04/26/2017 00:00 || Comments || Link || E-Mail|| [264 views] Top|| File under: Houthis
Yemen's Hadramout celebrates first anniversary of liberation from al-Qaeda
[ENGLISH.ALARABIYA.NET] Skies of the port city of Mukalla in Yemen lit up with fireworks on Monday as locals celebrated the one-year anniversary of liberation from al-Qaeda. Hundreds of residents took to the streets of the capital of the southeastern governorate of Hadramout to mark the April 24 anniversary after al-Qaeda retreated from the region.
Posted by: Fred || 04/26/2017 00:00 || Comments || Link || E-Mail|| [229 views] Top|| File under: al-Qaeda in the Arabian Peninsula
Caucasus/Russia/Central Asia
St Petersburg bombing: Group says al-Qaeda chief ordered attack
[BBC] A little-known group claiming links to al-Qaeda has said it carried out the deadly metro bombing in St Petersburg earlier this month.

The Imam Shamil Battalion said the attack in the Russian city was carried out on the orders of al-Qaeda leader Ayman al-
Zawahiri
... Formerly second in command of al-Qaeda, now the head cheese, occasionally described as the real brains of the outfit. Formerly the Mister Big of Egyptian Islamic Jihad. Bumped off Abdullah Azzam with a car boom in the course of one of their little disputes. Is thought to have composed bin Laden's fatwa entitled World Islamic Front Against Jews and Crusaders. Currently residing in the North Wazoo area assuming he's not dead like Mullah Omar. He lost major face when he ordered the nascent Islamic State to cease and desist and merge with the orthodx al-Qaeda spring, al-Nusra...
Its statement has been circulated by high-profile al-Qaeda supporters on the Telegram messaging app.

The attack in St Petersburg killed 16 people, including the

jacket wallah

.

Russian officials later said Akbarzhon Jalilov, a Russian citizen born in Kyrgyzstan, detonated a bomb between two metro stations in the city.

The Imam Shamil Battalion statement said the bombing was

Dire Revenge

for Russian military actions in

Moslem

countries such as Syria and Libya as well as the

Moslem

region of Chechnya in Russia's North Caucasus. More attacks were being planned, the statement said.


I'm guessing the Imam Shamil Battalion is named after Shamil Basaev, who thankfully remains dead.


The authenticity of the claim has not been independently verified.

It emerged in news outlets used by jihadists in Africa, including the Mauritania-based website Agence Nouakchott Info, but has not appeared on official al-Qaeda channels.

The Russian authorities have so far made no comment.
Posted by: Fred || 04/26/2017 00:00 || Comments || Link || E-Mail|| [278 views] Top|| File under: al-Qaeda
The Grand Turk
Erdogan says will resume membership of ruling AKP once referendum results announced
[Al Ahram] Turkish President Tayyip Erdogan said in an interview with

Rooters

that he can and will return to the ruling AK Party once the High Electoral Board (YSK) announces official results of a referendum that will give him sweeping powers.

Erdogan told

Rooters

that a party congress would decide whether he would resume leadership of the party, adding that the timing of the congress would be decided by party officials.

He said early elections following a narrow victory in last Sunday's referendum were not on The Sick Man of Europe Turkey


...the only place on the face of the earth that misses the Ottoman Empire....


's agenda and added that neither the country's constitutional court nor the European Court of Human Rights had the authority to review the outcome of the vote.

Erdogan also said that he had not discussed a potential cabinet reshuffle with Prime Minister Binali Yildirim.

He said developments showed Foreign Direct Investments (FDI) would surpass $22.5 billion, which Turkey had seen during his time as prime minister, in 2017.


Posted by: Fred || 04/26/2017 00:00 || Comments || Link || E-Mail|| [245 views] Top|| File under: Sublime Porte
Government
Judge Blocks Trump Threat To Withhold 'Sanctuary City' Funds
[HOSTED.AP.ORG] A federal judge on Tuesday blocked President Donald Trump


...New York real estate developer, described by Dems as illiterate, racist, misogynistic, and what ever other unpleasant descriptions they can think of, elected by the rest of us as 45th President of the United States...


's attempt to withhold funding from "sanctuary cities" that do not cooperate with U.S. immigration officials, saying the president has no authority to attach new conditions to federal spending.

U.S. District Judge William Orrick issued the preliminary injunction in two lawsuits - one brought by the city of the Socialist paradise of San Francisco
...where God struck dead Anton LaVey, home of the Sydney Ducks, ruled by Vigilance Committee from 1859 through 1867, reliably and volubly Democrat since 1964...
, the other by Santa Clara County - against an executive order targeting communities that protect immigrants colonists from deportation.

The injunction will stay in place while the lawsuits work their way through court.

The judge rejected the administration's argument that the executive order applies only to a relatively small pot of money and said Trump cannot set new conditions on spending approved by Congress.

"Federal funding that bears no meaningful relationship to immigration enforcement cannot be threatened merely because a jurisdiction chooses an immigration enforcement strategy of which the president disapproves," the judge said.

Judge Who Blocked Trump Sanctuary City Order Bundled $200K for Obama
[INSIDER.FOXNEWS]
Posted by: Fred || 04/26/2017 00:00 || Comments || Link || E-Mail|| [740 views] Top|| File under:
Mexican border court
[DailyMail]
o Federal court in Del Rio, Texas, is just three miles from Mexican border and deals with stream of illegal immigrants

o Get-tough policy puts them in front of judge at the courthouse - who tells them a guilty plea for illegal crossing means jail time

o Jailing them federal magistrate Collis White says: 'If you can find a legal way to come back, you're more than welcome. But it has to be just that.'

o In other jurisdictions around the country offenders are usually allowed to skip criminal charges in return for quick deportation

o But attorney general says illegal border crossers will now be arrested, prosecuted and then deported - like happens in Del Rio

o Half of all federal prosecutions are already related to immigration
Posted by: Skidmark || 04/26/2017 00:00 || Comments || Link || E-Mail|| [265 views] Top|| File under:
Iraq
Iraqi Kurds call deadly Turkish strike 'unacceptable'
[Al Ahram] Iraq's autonomous Kurdistan region on Tuesday said Turkish air strikes in which six of its security forces were killed overnight were "unacceptable".

The peshmerga, the region's armed forces, said in the statement however that the apparent accident should be blamed on The Sick Man of Europe Turkey


...the only place on the face of the earth that misses the Ottoman Empire....


's rebel Kurdistan Workers' Party (PKK), whose affiliates were the target of the strikes.

"The death of the peshmerga is regrettable and the strike on the peshmerga by Turkish warplanes is unacceptable," the statement said.
Posted by: Fred || 04/26/2017 00:00 || Comments || Link || E-Mail|| [307 views] Top|| File under: Sublime Porte
Who's in the News
32
[untagged]
8
Islamic State
4
Sublime Porte
3
Govt of Syria
2
Houthis
2
Arab Spring
2
Abu Sayyaf (ISIS)
2
al-Shabaab (AQ)
1
Govt of Pakistan
1
al-Qaeda in the Arabian Peninsula
1
Hamas
1
Haqqani Network
1
Hezbollah
1
al-Qaeda
1
Jamaat ul-Ahrar
1
Maute group (IS)
1
Taliban
1
Ansar Bayt al-Maqdis (IS)
1
Commies
1
Govt of Iran
Bookmark
E-Mail Me
The Classics
The O Club
Rantburg Store
The Bloids
The Never-ending Story
Thugburg
Gulf War I
The Way We Were
Bio
Merry-Go-Blog
Hair Through the Ages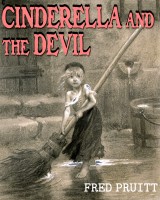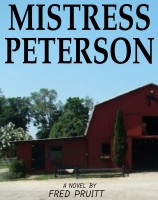 On Sale now!


A multi-volume chronology and reference guide set detailing three years of the Mexican Drug War between 2010 and 2012.

Rantburg.com and borderlandbeat.com correspondent and author Chris Covert presents his first non-fiction work detailing the drug and gang related violence in Mexico.

Chris gives us Mexican press dispatches of drug and gang war violence over three years, presented in a multi volume set intended to chronicle the death, violence and mayhem which has dominated Mexico for six years.
Click here for more information


Meet the Mods
In no particular order...


Steve White
Seafarious
Pappy
lotp
Scooter McGruder
john frum
tu3031
badanov
sherry
ryuge
GolfBravoUSMC
Bright Pebbles
trailing wife
Gloria
Fred
Besoeker
Glenmore
Frank G
3dc
Skidmark
Alaska Paul



Better than the average link...



Rantburg was assembled from recycled algorithms in the United States of America. No trees were destroyed in the production of this weblog. We did hurt some, though. Sorry.
52.3.228.47