Afghanistan
Taliban rejects report on Kandahar bombing that killed UAE ambassador, diplomats
[Khaama (Afghanistan)] The Taliban
...Arabic for students...
group in Afghanistan rejected the reports regarding the deadly Kandahar bombing that left several people dead, including high level officials from Afghanistan and the United Arab Emirates.

A

front man

of the group Qari Yousuf Ahmadi in reaction to the report said the group had no role in the attack and called the latest findings an attempt to sideline attentions from the ongoing internal rift among the government officials and use it as a propaganda tool against the Taliban fighters.

The Taliban

front man

also blamed the high level officials for having role in the

kaboom

that took place inside a fortified compound and said the attack was carried out with an aim to remove certain officials from their posts.

However,


there's more than one way to stuff a chicken...


the Afghan intelligence chief Masoom Stanikzai said late on Thursday that the probe into the bombing was carried out in coordination with the UAE intelligence and with the support of the US intelligence.

He said the findings of the three institutions produced similar results, particularly regarding the type of the explosives used and the other circumstances surrounding the incident, including the methods used to carry out the

kaboom

.

According to Stanikzai, Taliban's leadership council based in Quetta city of Pakistain had plotted and coordinated the attack in the guesthouse of Kandahar governor.

Stanikzai said the chef of the guesthouse was recruited for the attack against $30,000 cash reward and an apartment in Pakistain.

The NDS chief also added that the RDX and TNT type explosives were used in the attack which were detonated using a remote control.


Posted by: Fred || 06/17/2017 00:00 || Comments || Link || E-Mail|| [336075 views] Top|| File under: Taliban
Africa Horn
Somalia aims to revive its tourism industry
[SHABELLENEWS] The minister of Information, culture and tourism for federal government of Somalia H.E. Abdirahman Omar Osman Yarisow is in Madrid for plan aimed to revive the country's shattered tourism industry.


Somalia? Oooh! Mom! Take me there!


The tourism sector once considered as one of the country's top revenue sources had ceased to exist in 1990s after warlords overthrew the central government led by the late president Siad Barre, plunging the horn of Africa nation into one of the world's deadliest and longest conflict.

The Minister who is now in a working visit in Spain met with the general secretary of Word Tourism Orgnanization Mr Taleb D. Rifai over the revival of Somalia's tourism sector.
Posted by: Fred || 06/17/2017 00:00 || Comments || Link || E-Mail|| [336070 views] Top|| File under:
Arabia
Qatar's Role in Supporting Extremism
[Asharq al-Aswat] Qatar


...an emirate on the east coast of the Arabian Peninsula. It sits on some really productive gas and oil deposits, which produces the highest per capita income in the world. They piss it all away on religion, financing the Moslem Brotherhood and several al-Qaeda affiliates...


has come under the spotlight in the past week over its role in backing terrorist and

Lion of Islam

factions across the Arab world such as al-Nusra


...formally Jabhat an-Nusrah li-Ahli al-Sham (Support Front for the People of the Levant), also known as al-Qaeda in the Levant. They aim to establish a pan-Arab caliphate. Not the same one as the Islamic State, though .. ...


Front, the

Moslem Brüderbund

,

Hamas, the well-beloved offspring of the Moslem Brotherhood,

Movement and the Libyan Fighting Group.
Continued on Page 49
Posted by: Fred || 06/17/2017 00:00 || Comments || Link || E-Mail|| [336066 views] Top|| File under: al-Nusra
Bangladesh
Where is Shibir?
[Dhaka Tribune] Forced to lay low since they had to retreat from the streets in face of police crackdown more than two years ago, the Islami Chhatra Shibir


... the student wing of the Jamaat-e-Islami Bangladesh...


, the student wing of Jamaat-e-Islami
...The Islamic Society, founded in 1941 in Lahore by Maulana Sayyid Abul Ala Maududi, aka The Great Apostosizer. The Jamaat opposed the independence of Bangladesh but has operated an independent branch there since 1975. It maintains close ties with international Mohammedan groups such as the Moslem Brotherhood. the Taliban, and al-Qaeda. The Jamaat's objectives are the establishment of a pure Islamic state, governed by Sharia law. It is distinguished by its xenophobia, and its opposition to Westernization, capitalism, socialism, secularism, and liberalist social mores...
, is trying to get back in the game by infiltrating other student organizations.
Continued on Page 49
Posted by: Fred || 06/17/2017 00:00 || Comments || Link || E-Mail|| [336064 views] Top|| File under: Jamaat-e-Islami
Home Front: WoT
Texas Enacts 'Anti-Sharia' Law
[Breitbart] Texas Governor Greg Abbott signed into law House Bill 45, more commonly known as "American Laws for American Courts," or ALAC. It prohibits the use of any foreign law in the state's courts, specifically in family cases that involve marriage or parent-child relationship matters.

One of the bill's co-authors Representative Jeff Leach (R-Plano) thanked the governor, who signed HB 45 on Wednesday. Leach called the law "vitally important bill to further safeguard and protect our Constitutional rights!" In the last legislative session, Leach authored the comparable yet unsuccessful ALAC measure, House Bill 562.

HB 45 lead author Representative Dan Flynn (R-Canton) also introduced similar past legislation that failed. In a recent press release, Flynn noted foreign law is often applied in Texas cases concerning divorce orders, child support, property settlements and sometime even, spouses enter into agreements to have foreign law applied to their disputes.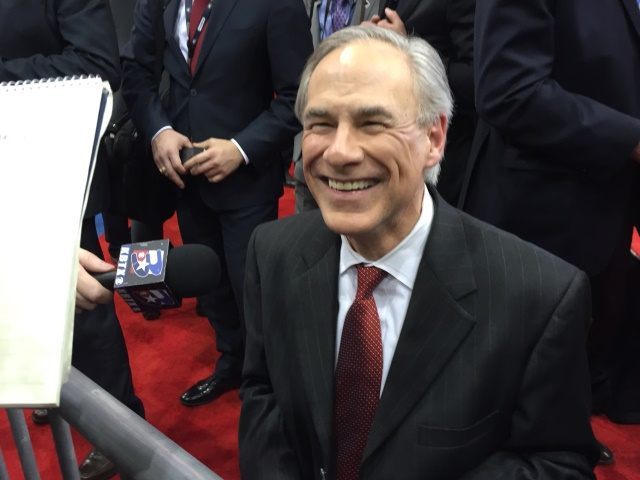 "My colleagues and I here at the Texas Legislature want to make sure Texas judges never apply foreign law in Texas courts in violation of constitutional rights and the public policy of our state," said Flynn.

Under HB 45, Texas and U.S. law supersede all other laws. It prevents state judges from applying any foreign law because, in doing so, it infringes upon U.S. and Texas constitutional rights. The bill shields litigants in family law cases "against violations of constitutional rights and public policy in the application of foreign law" under the U.S. and Texas Constitutions, federal and judicial precedent, the Texas Family Code, and the Uniform Child Custody Jurisdiction and Enforcement Act, among other protections.

HB 45 makes no mention of any particular foreign nation, religion, or cultural practice but clarifies that "foreign law" means a rule, law, or code from a jurisdiction outside of the United States and it shall not override U.S and Texas law or their respective constitutions. It specifies that a "foreign judgment" means a ruling from a court, tribunal, or administrative adjudicator outside U.S. states and territories. The bill underscores that, in the event of any legal conflicts, "federal or state law prevails."

In January 2015, Breitbart Texas confirmed in a report that an Islamic tribunal using Sharia law operated in Dallas. Dr. Taher El-badawi, one of four attorneys who called themselves "judges" and not arbitrators, claimed the tribunal and its decisions were "voluntary." El-badawi said the tribunal operated under Sharia as a form of "non-binding dispute resolution" in civil disputes in family and business cases but also admitted that when in conflict between Sharia and Texas law, "we follow Sharia law."


That choice when the two conflict is unacceptable. Render unto Caeser, buddy.

In December 2015, Flynn asked Attorney General Ken Paxton "the extent to which current law authorizes or requires a judge of a state court to apply foreign law in certain family law disputes." Last year, Paxton ruled in a seven-page nonbinding legal opinion: "Under Texas law, a court is not required in family law disputes to enforce a foreign law if enforcement would be contrary to Texas public policy or if it would violate a party's basic right to due process." However, according to the Attorney General's office, Paxton's opinion only constituted a written interpretation of existing law and did not decide any law.

The Texas chapter of the Council for American-Islamic Relations (CAIR) called HB 45 anti-Sharia law and lobbied for the state's Muslim community to oppose the bill. "We believe it prevents Muslims from practicing their faith in areas such as Islamic marriage, divorce, funeral procedures, and civil agreements," they said in a press release.

HB 45 requires the Texas Supreme Court adopt its rules by January 1, 2018. The law goes into effect on September 1, making Texas the 12th state to enact ALAC. The other states are Alabama, Arizona, Florida, Kansas, Louisiana, Mississippi, North Carolina, South Dakota, Oklahoma, Tennessee, and Washington, according to ACT for America.
Posted by: Anomalous Sources || 06/17/2017 00:00 || Comments || Link || E-Mail|| [336062 views] Top|| File under: Moslem Colonists
India-Pakistan
Abducted Chinese nationals were offered security but they refused: interior ministry
[DAWN] New evidence has surfaced about the abduction and reported murder of two Chinese nationals by the

murderous Moslem

Islamic State
...formerly ISIS or ISIL, depending on your preference. Before that al-Qaeda in Iraq, as shaped by Abu Musab Zarqawi. They're very devout, committing every atrocity they can find in the Koran and inventing a few more. They fling Allah around with every other sentence, but to hear the pols talk they're not really Moslems....
(IS) group in Quetta, the interior ministry said on Friday.

The ministry has cancelled the visa of a South Korean national who it had earlier linked to the abduction incident.

The interior minister was earlier told that the Chinese couple had gone to Quetta and were engaged in preaching under the garb of learning Urdu from a Korean national, Juan Won Seo, who is the owner of ARK Info Tech.

It was revealed during the investigation, the ministry said on Friday, that South Korea Juan Won Seo alias Gilbert came to Pakistain on a business visa but set up an Urdu academy and was "engaged in illegal activities".

It also emerged during the investigation that the two Chinese nationals had been taken into police custody from Quetta's Kharotabad area some time ago and were informed about threat to their security.

"They were offered security but they refused to accept the offer," the ministry said.

Security and intelligence agencies are closely looking into the background of the incident and reviewing photos of the kidnapped pair released on social media so they could reach some conclusion and it could also be confirmed whether the Chinese nationals were actually killed or not, the statement said, quoting ministry sources.

China's Foreign Ministry on Tuesday said it would work with Pak authorities to investigate reports the two Chinese nationals were missionaries.

The pair, identified by authorities as Lee Zing Yang, 24, and Meng Li Si, 26, were

kidnapped

by

gunnies

pretending to be

coppers

on May 24 in Quetta. Last week, IS' Amaq propaganda agency claimed its members had killed them.


Posted by: Fred || 06/17/2017 00:00 || Comments || Link || E-Mail|| [336063 views] Top|| File under: Govt of Pakistan
International-UN-NGOs
Palestinians to claim Cave of the Patriarchs as World Heritage Site
Vernichtung. If they can get the world to agree that the Jews have no historic attachment to the land of Israel, they think the world will help them drive the Jews out, or at least not stand in their way.

[Ynet] The PA is asking the UNESCO World Heritage Committee to declare the the Cave of the Patriarchs and the entire Old City of Hebron as an international heritage site by means of false claims.

The Paleostinian Authority (PA) is requesting from the UNESCO World Heritage Committee, whose annual meeting will take place on July 1 in Krakow, Poland, to register the Old City of Hebron--including its Cave of the Patriarchs--as a Paleostinian World Heritage Site.

There are 1,052 UNESCO-listed World Heritage Sites in the world, nine of them Israeli, two of them Paleostinian. The registration process and declaration of each site usually takes a number of years, but the PA want to take advantage of a clause in the regulations that allows to fast-track this procedure by claiming the sites are endangered.

The PA claims that the site is in danger of destruction by the "occupying force." Among other things, they claim that Israel carried out an exceptionally large concrete casting at the site, while Israel claims that it is only a small addition to the site, and that it was coordinated with the Jerusalem Islamic Waqf.

The Heritage Committee has 21 member countries, and its composition is very problematic for Israel: Finland, Poland, Portugal, Croatia, The Sick Man of Europe Turkey


...the only place on the face of the earth that misses the Ottoman Empire....


, Azerbaijan, Indonesia, Philippines, Korea, Vietnam, Kazakhstan, Tunisia, Kuwait,

Leb

, Burkina Faso


...The country in west Africa that they put where Upper Volta used to be. Its capital is Oogadooga, or something like that. Its president is currently Blaise Compaoré, who took office in 1987 and will leave office feet first, one way or the other...


, Zim-bob-we, Angola and Tanzania--none of which is among the ten countries that voted for Israel on the UNESCO Executive Committee concerning Israeli conduct in Jerusalem and

Gazoo

.

Each request is accompanied by the opinion of a professional assessment body that makes a recommendation. In the two previous sites inscribed by the PA in 2012 and 2014--the Church of the Nativity and the Battir terraces--the professional body's recommendation was negative, but the committee voted for its approval following pressure from the Arab-

Moslem

lobby.

The Israeli delegation to UNESCO, headed by Ambassador Carmel Shama-Hacohen, has already begun making efforts to stop the PA's plans about a month ago.

Israeli ambassadors in the member states joined, and given the sensitivity of the issue, it appears that the prime minister will be required to address the matter personally. In order to prevent the inscription, Israel must mobilize at least one-third of the voting countries in its favor--an almost impossible task. If the decision is made, the Paleostinians will be able to claim that the control over the site should be transferred to them, which will bring international pressure on Israel.

"This is a clear continuation of the attacks and hallucinatory outrageous votes in UNESCO regarding Jerusalem, the Temple Mount and the Western Wall," said Shama-Hacohen. "Israel respects

Moslem

sensibilities and ensures freedom of worship, order, security, routine maintenance, and the development of infrastructure supporting the holy sites.

"Not only is the very essence of their claim outrageous, but also the way in which the Paleostinians accuse the Israel with blood libel that never occurred."
Posted by: trailing wife || 06/17/2017 00:00 || Comments || Link || E-Mail|| [336087 views] Top|| File under: Palestinian Authority
Olde Tyme Religion
Jesuit Scholar: Seeking to Defend Islam at All Costs Is Betraying the Truth
[NatlCatholicRegister] In an interview with the Register, Egyptian Greek Melkite Jesuit Father Henri Boulad explains why he believes Islamist terrorists are applying what their religion teaches them, and why the Church fails to address this because she has fallen prey to a leftist ideology that is destroying the West.
Posted by: dk70 the scantily clad || 06/17/2017 00:00 || Comments || Link || E-Mail|| [336062 views] Top|| File under:
Terror Networks
Book of the Day: Marc Thiessen, 'Courting Disaster'
Courting Disaster - Here is an excerpt:


Just before dawn on March 1, 2003, two dozen heavily armed Pakistani tactical assault forces move in and surround a safe house in Rawalpindi. A few hours earlier they had received a text message from an informant inside the house. It read: "I am with KSM."

Bursting in, they find the disheveled mastermind of the 9/11 attacks, Khalid Sheikh Mohammed, in his bedroom. He is taken into custody. In the safe house, they find a treasure trove of computers, documents, cell phones and other valuable "pocket litter."

Once in custody, KSM is defiant. He refuses to answer questions,informing his captors that he will tell them everything when he gets to America and sees his lawyer. But KSM is not taken to America to see a lawyer Instead he is taken to a secret CIA "black site" in an undisclosed location.

Upon arrival, KSM finds himself in the complete control of Americans. He does not know where he is, how long he will be there, or what his fate will be. Despite his circumstances, KSM still refuses to talk. He spews contempt at his interrogators, telling them Americans are weak, lack resilience, and are unable to do what is necessary to prevent the terrorists from succeeding in their goals. He has trained to resist interrogation. When he is asked for information about future attacks, he tells his questioners scornfully: "Soon, you will know."

It becomes clear he will not reveal the information using traditional interrogation techniques. So he undergoes a series of "enhanced interrogation techniques" approved for use only on the most high-value detainees. The techniques include waterboarding. He begins telling his CIA de-briefers about active al Qaeda plots to launch attacks against the United States and other Western targets. He holds classes for CIA officials, using a chalkboard to draw a picture of al Qaeda's operating structure, financing, communications, and logistics. He identifies al Qaeda travel routes and safe havens, and helps intelligence officers make sense of documents and computer records seized in terrorist raids. He identifies voices in intercepted telephone calls, and helps officials understand the meaning of coded terrorist communications. He provides information that helps our intelligence community capture other high-ranking terrorists.

KSM's questioning, and that of other captured terrorists, produces more than 6,000 intelligence reports, which are shared across the intelligence community, as well as with our allies across the world. In one of these reports, KSM describes in detail the revisions he made to his failed 1994-1995 plan known as the "Bojinka plot" to blow up a dozen airplanes carrying some 4,000 passengers over the Pacific Ocean. Years later, an observant CIA officer notices the activities of a cell being followed by British authorities appear to match KSM's description of his plans for a Bojinka-style attack. In an operation that involves unprecedented intelligence cooperation between our countries, British officials proceed to unravel the plot.

On the night of Aug. 9, 2006 they launch a series of raids in a northeast London suburb that lead to the arrest of two dozen al Qaeda terrorist suspects. They find a USB thumb-drive in the pocket of one of the men with security details for Heathrow airport, and information on seven Trans-Atlantic flights that were scheduled to take off within hours of each other:

* United Airlines Flight 931 to San Francisco departing at 2:15 PM
* Air Canada Flight 849 to Toronto departing at 3:00 PM
* Air Canada Flight 865 to Montreal departing at 3:15 PM
* United Airlines Flight 959 to Chicago departing at 3:40 PM
* United Airlines Flight 925 to Washington departing at 4:20 PM
* American Airlines Flight 131 to New York departing at 4:35 PM
* American Airlines Flight 91 to Chicago departing at 4:50 PM

They seize bomb-making equipment and hydrogen peroxide to make liquid explosives. And they find the chilling martyrdom videos the suicide bombers had prepared.

Today, if you asked an average person on the street what they know about the 2006 airlines plot, most would not be able to tell you much. Few Americans are aware of the fact al Qaeda had planned to mark the fifth anniversary of 9/11 with an attack of similar scope and magnitude. And still fewer realize the terrorists' true intentions in this plot were uncovered thanks to critical information obtained through the interrogation of the man who conceived it: Khalid Sheikh Mohammed.

This is only one of the many attacks stopped with the help of the CIA interrogation program established by the Bush Administration in the wake of the Sept. 11, 2001 terrorist attacks. In addition to helping break up these specific terrorist cells and plots, CIA questioning provided our intelligence community with an unparalleled body of information about al Qaeda.

Until the program was temporarily suspended in 2006, intelligence officials say, well over half of the information our government had about al Qaeda-how it operates, how it moves money, how it communicates, how it recruits operatives, how it picks targets, how it plans and carries out attacks-came from the interrogation of terrorists in CIA custody.

Former CIA Director George Tenet has declared: "I know this program has saved lives. I know we've disrupted plots. I know this program alone is worth more than what the FBI, the Central Intelligence Agency, and the National Security Agency put together have been able to tell us." Former CIA Director Mike Hayden has said: "The facts of the case are that the use of these techniques against these terrorists made us safer. It really did work." Even Barack Obama's Director of National Intelligence, Dennis Blair, has acknowledged:

"High-value information came from interrogations in which those methods were used and provided a deeper understanding of the al Qaeda organization that was attacking this country." Leon Panetta, Obama's CIA Director, has said: "Important information was gathered from these detainees. It provided information that was acted upon. John Brennan, Obama's Homeland Security Advisor, when asked in an interview if enhanced-interrogation techniques were necessary to keep America safe, replied : "Would the U. S. be handicapped if the CIA was not, in fact, able to carry out these types of detention and debriefing activities, I would say yes."

On Jan. 22, 2009, President Obama issued Executive Order 13491, closing the CIA program and directing that, henceforth, all interrogations by U. S. personnel must follow the techniques contained in the Army Field Manual. The morning of the announcement, Mike Hayden was still in his post as CIA Director, He called White House Counsel Greg Craig and told him bluntly: "You didn't ask, but this is the CIA officially non-concurring".

The president went ahead anyway, overruling the objections of the agency. A few months later, on April 16, 2009, President Obama ordered the release of four Justice Department memos that described in detail the techniques used to interrogate KSM and other high-value terrorists. This time, not just Hayden (who was now retired) but five CIA directors -including Obama's own director, Leon Panetta objected. George Tenet called to urge against the memos' release. So did Porter Goss. So did John Deutch. Hayden says: "You had CIA directors in a continuous unbroken stream to 1995 calling saying, 'Don't do this.' In addition to objections from the men who led the agency for a collective 14 years, the President also heard objections from the agency's covert field operatives.

A few weeks earlier, Panetta had arranged for the eight top officials of the Clandestine Service to meet with the President. It was highly unusual for these clandestine officers to visit the Oval Office, and they used the opportunity to warn the President that releasing the memos would put agency operatives at risk.

The President reportedly listened respectfully, and then ignored their advice. With these actions, Barack Obama arguably did more damage to America's national security in his first 100 days of office than any President in American history.
Posted by: Besoeker || 06/17/2017 06:30 || Comments || Link || E-Mail|| [336064 views] Top|| File under: al-Qaeda
Who's in the News
30
[untagged]
8
Islamic State
3
TTP
2
Govt of Pakistan
2
Moslem Colonists
2
Govt of Syria
1
Govt of Iraq
1
Hamas
1
al-Qaeda
1
Jamaat-e-Islami
1
Palestinian Authority
1
PFLP
1
Taliban
1
al-Qaeda in the Arabian Peninsula
1
al-Nusra
1
Ansar Bayt al-Maqdis (IS)
1
Arab Spring
Bookmark
E-Mail Me
The Classics
The O Club
Rantburg Store
The Bloids
The Never-ending Story
Thugburg
Gulf War I
The Way We Were
Bio
Merry-Go-Blog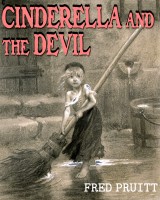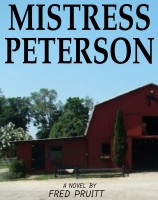 On Sale now!


A multi-volume chronology and reference guide set detailing three years of the Mexican Drug War between 2010 and 2012.

Rantburg.com and borderlandbeat.com correspondent and author Chris Covert presents his first non-fiction work detailing the drug and gang related violence in Mexico.

Chris gives us Mexican press dispatches of drug and gang war violence over three years, presented in a multi volume set intended to chronicle the death, violence and mayhem which has dominated Mexico for six years.
Click here for more information


Meet the Mods
In no particular order...


Steve White
Seafarious
tu3031
badanov
sherry
ryuge
GolfBravoUSMC
Bright Pebbles
trailing wife
Gloria
Fred
Besoeker
Glenmore
Frank G
3dc
Skidmark



Better than the average link...



Rantburg was assembled from recycled algorithms in the United States of America. No trees were destroyed in the production of this weblog. We did hurt some, though. Sorry.
3.238.118.27

Help keep the Burg running! Paypal: