Afghanistan
US special envoy to Af-Pak region steps down, no replacement named
[DAWN] Washington's special envoy to Afghanistan and Pakistain stepped down on Friday, just as the United States is preparing to send thousands more troops to the region.

A senior State Department official told AFP that acting special representative Laurel Miller left the post without a replacement being named.

State Department spokeswoman Heather Nauert said Miller is returning to a position at the Rand Corporation and that Secretary of State Rex Tillerson has not yet decided what to do with post.


Posted by: Fred || 06/25/2017 00:00 || Comments || Link || E-Mail|| [252 views] Top|| File under: Govt of Pakistain Proxies
Africa Horn
Jubbaland leader accused of arming Al shabaab
[SHABELLENEWS] Mohammed Ali Yusuf, a

politician

who was forced out of Jubbaland parliament has accused the state's President Ahmed Madobe of sending arms to the Al Qaeda-linked Al shabaab group.

Speaking at a

presser

in Mogadishu on Wednesday, Yusuf said Madobe provided Al shabaab with heavy and light arms which is fuelling the flames in a country already burning.

Yusuf was among several MPs ejected from Jubbaland parliament for undisclosed reasons.

Jubbaland, is federal state established in early 2013, following power-share talks in Kismayo


...a port city in the southern Lower Juba province of Somalia, at the extreme southern end of the country (assuming Somalia can be called a country). It is the commercial capital of the autonomous Jubaland region...
Posted by: Fred || 06/25/2017 00:00 || Comments || Link || E-Mail|| [259 views] Top|| File under: al-Shabaab (AQ)
Galmudug and Puntland sign peace deal in Galkayo
[SHABELLENEWS] Puntland


...a region in northeastern Somalia, centered on Garowe in the Nugaal province. Its leaders declared the territory an autonomous state in 1998. Puntland and the equally autonomous Somaliland seem to have avoided the clan rivalries and warlordism that have typified the rest of Somalia, which puts both places high on the list for Islamic subversion...


and Galmudug


...a semiautonomous region in central Somalia, bordering Puntland on the north. Galmudug is not trying to obtain international recognition as a separate nation, but rather considers itself autonomous within the larger Somali federalism, for what that's worth...


states have signed a new peace deal in Galkayo town, the headquarters of Mudug region in central Somalia following Federal govt-brokered talks.

Basically the peace agreement was all about to restore peace in Galkayo, after forces loyal to two federal states have taken arms against each other and fought for control of the city.

The Interior Minister of Somalia has been lengthily engaged in bringing together officials of two states, who finally inked the peace accord aimed at ending the long-running conflict.

This signing of this agreement came after ministers from Puntland and Galmudug begun direct talks in Galkayo town to discuss the conflict between the two sides early this week.

The talks followed a meeting between Puntland President Abdiweli Mohammed Ali and Galmudug President Ahmed Duale Haaf, which was held in Adado town last month.


Posted by: Fred || 06/25/2017 00:00 || Comments || Link || E-Mail|| [276 views] Top|| File under:
Turkey's military training camp in Somalia to open soon
[SHABELLENEWS] The Somali foreign minister on Friday lauded a Turkish military training camp which is expected to open in Somalia in the coming months.

"This military training camp established by our Turkish friends will be the first professional training camp for the Somali army. That is why it is very important to us," Yusuf Garaad Omar told Anadolu Agency in Ankara.

"We hope that this base will reinforce the professionalism of our army," he said.

He added that the facility is very important because Somalia is at the point of renewing its national army.

"I visited the modern facility outside the city," Omar said.

"We do not have a clear date yet, but we know it will open in a few months," Omar added.

Speaking about the Qatar


...an emirate on the east coast of the Arabian Peninsula. It sits on some really productive gas and oil deposits, which produces the highest per capita income in the world. They piss it all away on religion, financing the Moslem Brotherhood and several al-Qaeda affiliates...


-Saudi crisis, he said that Somalia had chosen to stay neutral over the issue.


Posted by: Fred || 06/25/2017 00:00 || Comments || Link || E-Mail|| [255 views] Top|| File under: Sublime Porte
Arabia
Yemen government says to investigate allegations of abuse in secret prisons
[AlAhram] President Abd-Rabbu Mansour Hadi's government said on Saturday it was investigating reports that forces backed by the United Arab Emirates were running secret prisons in southern Yemen


...an area of the Arabian Peninsula sometimes mistaken for a country. It is populated by more antagonistic tribes and factions than you can keep track of. Except for a tiny handfull of Jews everthing there is very Islamic...


where detainees are subjected to torture and abuse.

The UAE is part of a Saudi-led Arab alliance that intervened in Yemen's civil war in 2015 to roll back Iran-allied Houthi
...a Zaidi Shia insurgent group operating in Yemen. They have also been referred to as the Believing Youth. Hussein Badreddin al-Houthi is said to be the spiritual leader of the group and most of the military leaders are his relatives. The Yemeni government has accused the Houthis of having ties to the Iranian government, which wouldn't suprise most of us. The group has managed to gain control over all of Saada Governorate and parts of Amran, Al Jawf and Hajjah Governorates. Its slogan is God is Great, Death to America™, Death to Israel, a curse on the Jews ...
forces that drove Hadi into exile. His government has since regained a presence in the south based in Aden but the Houthis still hold most of the north including the capital Sanaa.

Reports of secret prisons where detainees are abused relate to areas of the south where UAE forces and its allies have also swooped against al Qaeda

myrmidon

s, who have exploited the war to try to carve out areas of control and influence.

Last week, New York-based Human Rights Watch reported that it had documented the cases of 49 people, including four children, whom it said were arbitrarily detained or forcibly disappeared in Aden and Hadramout


...the formerly independent Qu'aiti state and sultanate, annexed by Communist South Yemen in 1968, encompassing a region along the Gulf of Aden, extending eastwards to the borders of the Dhofar region of Oman. The people are called Hadhramis and speak Hadhrami Arabic. The city Tarimis is estimated to contain the highest concentration of descendants of the Prophet Muhammad (PTUI) anywhere in the world, approximately seven in every square yard...


over the last year.

Yemeni Prime Minister Ahmed bin Daghr said he had set up a six-member committee headed by the justice minister to investigate "human rights


One man's rights are another man's existential threat.


allegations in liberated areas".

"The committee starts work from today and sends its report to the prime minister within 15 days," the order, dated June 22, said. The committee's duties were to investigate the abuse allegations, ways to respond to them and to put forth mechanisms to deal with any such issues in the future.

On Friday, the UAE Foreign Ministry denied running any secret prisons in Yemen and called the accusations "an attempt to sully the reputation of the alliance that had intervened to save the Yemeni people".

"This issue is in the hands of the legitimate Yemeni authorities, while the coalition forces provide the necessary training for Yemeni cadres in line with the best legal practices," the ministry said in a statement.
Posted by: trailing wife || 06/25/2017 00:00 || Comments || Link || E-Mail|| [254 views] Top|| File under:
UN: More than 200,000 suspected cholera cases in Yemen
[Ynet] The UN health agency says there are now more than 200,000 suspected cases of cholera in an outbreak in war-torn Yemen, many of them children.

UNICEF director Anthony Lake and World Health Organization chief Margaret Chan said in a statement Saturday, "we are now facing the worst cholera outbreak in the world," with an average of 5,000 new cases every day. The agencies say that more than 1,300 people have died -- one quarter of them children -- and the

corpse count

is expected to rise.
Posted by: trailing wife || 06/25/2017 00:00 || Comments || Link || E-Mail|| [342 views] Top|| File under:
Political vacuum enabled al-Qaeda's moves in Yemen
Washington- Since al-Qaeda claimed responsibility for the September 11, 2011 attacks on the United States and the US military campaigns did not stop, in an effort to stamp out the most dangerous terrorist organization.

One of the most prominent US campaigns against the organization is the one in Yemen, where the Qaeda's branch in the Arabian Peninsula has been under a series of attacks aimed at destroying its ability to coordinate foreign terrorist attacks and preventing it from seizing areas controlled by the legitimate Yemeni government.

US Central Command spokesman Maj. Josh Jacques told Asharq Al-Awsat that US forces have intensified their attacks on Qaeda strongholds and have launched more than 80 raids in the past four months.



He pointed out that the United States has launched since 28 February more than 80 strikes on Qaeda militants, their infrastructure, combat sites and equipment.

Jacques stressed that they are keen to ensure the safety of innocent victims, pointing to "continuous coordination" with the legitimate government led by President Abdrabbuh Mansour Hadi.

The US military official said: "We have made progress, but we still have a lot to do. Qaeda in the Arabian Peninsula is a huge terrorist group that is still capable of attacking our country and the US citizens."

The Yemeni leadership is working with Arab allies to eliminate the Qaeda in the Arabian Peninsula from its provinces," he added.

He pointed out that the United States has launched since 28 February more than 80 strikes on Qaeda militants, their infrastructure, combat sites and equipment.

"US forces also eliminated dozens of Qaeda terrorists from the battlefield in the Arabian Peninsula, including Abu Khattab al Awlaqi, the chief of the terrorist organization in Shabwa," Jacques said.

"Awlaki was a senior commander in charge of planning terrorist attacks against civilians. He had significant influence in the organization, had connections with other senior leaders of the group and was involved in planning and leading efforts to exacerbate instability in southern Yemen," he added.
Posted by: badanov || 06/25/2017 00:00 || Comments || Link || E-Mail|| [238 views] Top|| File under: al-Qaeda in the Arabian Peninsula
Europe
ISIL promises more terrorist attacks against Christians in Europe
[ALMASDARNEWS] The Islamic State (ISIL) published another leaflet this week, promising to commit more acts of terror against European Christians.

ISIL's propaganda wing released a copy of the leaflet online, Friday, vowing to specifically target European Christians.

Earlier this month, the Islamic State released a similar warning, which resulted in a terrorist attack at the London Bridge.


Posted by: Fred || 06/25/2017 00:00 || Comments || Link || E-Mail|| [280 views] Top|| File under: Islamic State
The Grand Turk
Evolution theory to be scrapped from Turkish schoolbooks
The caliphatization continues.[DW] The Sick Man of Europe Turkey


...the only place on the face of the earth that misses the Ottoman Empire....


will stop teaching Darwin's theory of evolution in high schools. Secular Turks are alarmed that their country is taking an increasingly Islamist direction under President Erdogan's authoritarian leadership.

A chapter entitled "Beginning of Life and Evolution" will be deleted from the standard biology textbooks used in high schools in Turkey, with the explanation that the "controversial" material was difficult to understand for average students, education authorities have said.

"We are aware that if our students don't have the background to comprehend the premises and hypotheses, or if they don't have the knowledge and scientific framework, they will not be able to understand some controversial issues, so we have left out some of them," Alparslan Durmus, head of the national education board, said.

The material will remain available only to students who are on the path to go on to university, aged 18 or 19, he added. The changes are part of a new curriculum that will go into effect at the start of the 2017-2018 academic year, which was formulated in accordance with "Turkish values," Durmus said.

From embracing religious headscarves at some schools to shifting curricula, school education in Turkey has grown increasingly religious under the leadership of President Sultan Recep Tayyip Erdogan the First


... Turkey's version of Mohammed Morsi but they voted him back in so they deserve him...


's Islamist Justice and Development Party (AKP). The issue of teaching evolution has been fought over for years.
Posted by: trailing wife || 06/25/2017 00:00 || Comments || Link || E-Mail|| [751 views] Top|| File under:
Home Front: WoT
CIA boss reportedly held secret talks with Syrian spy chief in February
[Ynet] The CIA's director held a secret negotiation with Syria's intelligence chief earlier this year as part of an effort to free an American journalist taken hostage in the Arab country five years ago, The New York Times


...which still proudly displays Walter Duranty's Pulitzer prize...


reported Friday.

The phone conversation between CIA boss Mike Pompeo and Syria's Ali Mamlouk occurred in February, the newspaper reported, citing unidentified American officials. The subject was Austin Tice, a former Marine who has reported for The Washington Post, McClatchy Newspapers, CBS and other outlets.

While further communications followed, the Times reported that the diplomatic effort collapsed after the US accused Syrian President Basharal-Assad's government of killing dozens of civilians in a sarin gas attack in April and President Donald Trump


...New York real estate developer, described by Dems as illiterate, racist, misogynistic, and what ever other unpleasant descriptions they can think of, elected by the rest of us as 45th President of the United States...


responded by launching some 60 cruise missiles at a Syrian air base.
Posted by: trailing wife || 06/25/2017 00:00 || Comments || Link || E-Mail|| [289 views] Top|| File under: Govt of Syria
India-Pakistan
Trump approves $2bn drone deal with India ahead of Modi meeting
[DAWN] The Trump administration has authorised the sale of unarmed surveillance drones to India, the manufacturer of the drones said Friday, as the two nations' leaders prepare for their first face-to-face meeting.

India initiated its request to buy 22 Guardian MQ-9B unmanned aircraft for maritime surveillance last year.

The deal is estimated to be worth about $2 billion. The offer is still subject to congressional approval.

The green light from the administration marks a further deepening in defence ties as India's Prime Minister Narendra Modi meets with US President Donald Trump


...New York real estate developer, described by Dems as illiterate, racist, misogynistic, and what ever other unpleasant descriptions they can think of, elected by the rest of us as 45th President of the United States...


at the White House on Monday.


Posted by: Fred || 06/25/2017 00:00 || Comments || Link || E-Mail|| [233 views] Top|| File under:
Iraq
ISIS regroups in Kirkuk
Erbil – Although Iraqi forces are close to ending the battle to liberate Mosul and eliminating ISIS militarily in Iraq, some areas in the Kirkuk province, Hamrin Basin and the outskirts of the Tuz Khurmatu district have recently witnessed intense ISIS movements.

The terrorists' numbers have increased dramatically despite the presence of Iranian Revolutionary Guards (IRGC) military bases not far from these areas, raising questions about Tehran's plans in the region.

"The Iranian regime wants to disrupt the referendum process on the independence of Kurdistan through ISIS's control over Kirkuk," Kurdish security sources told Asharq Al-Awsat.

The referendum is due to be held in September and the Kurdish leadership wants it to take place in disputed areas, like Kirkuk.

Sources added that Iran wants Kirkuk to be controlled by the Popular Mobilization Forces under the pretext of liberating it from ISIS. They noted that Iranian ambassador to Iraq Irj Musjidi, who is one of the leaders of Guards' Quds Force, is supervising the implementation of the plan.

For his part, commander of the military wing of the Kurdistan Freedom Party (PAK) in Iran Hussein Yazdan Banna told Asharq Al-Awsat that the Iranian regime, through the IRGC and Musjidi, is overseeing the implementation of a plan by ISIS in the district of Hawija, a province of Kirkuk that is under the control of the terrorists.

The plan, Banna said, is to launch a large-scale attack on Kirkuk and occupy it or occupying a strategic area close to it to give the Popular Mobilization Forces an excuse to mobilize and send large numbers of its armed forces to Kirkuk under the pretext of liberating and protecting it.

This will achieve the Iranian goal of separating Kirkuk from Kurdistan, preventing it from participating in the referendum and disrupting the referendum altogether.

Banna pointed out that Hawija, Hamrin Basin and the Tuz Khurmatu district on the western and southern sides of the province of Kirkuk, have been witnessing intense movements by ISIS, which launched in the past weeks many attacks on Peshmerga forces positions.
Posted by: badanov || 06/25/2017 00:00 || Comments || Link || E-Mail|| [230 views] Top|| File under: Islamic State
Israel-Palestine-Jordan
Palestinians disappointed after 'tense' meeting with Kushner
[The Hill] President Trump will reportedly receive a report about the Israeli-Palestinian peace process following a "tense" meeting between White House senior adviser and son-in-law Jared Kushner and leaders about the issue.

The London-based Arabic daily al-Hayat reports that Kushner's meeting with Palestinian Authority President Mahmoud Abbas was "tense," according to a translation from the Jerusalem Post, and Abbas was reportedly furious at Kushner relaying the demands of Israeli Prime Minister Benjamin Netanyahu.

Israeli newspaper Haaretz also reports that Palestinian officials were "greatly disappointed" by their meeting with Kushner and Trump's Middle East envoy Jason Greenblatt.
Posted by: Besoeker || 06/25/2017 00:00 || Comments || Link || E-Mail|| [247 views] Top|| File under: Palestinian Authority
We gotta be us: Palestinians reportedly reinstall monument to Maalot terrorist
[IsraelTimes] Tribute to 'martyr' Khaled Nazzal in Jenin had been removed earlier in week after intense pressure from PM Netanyahu.


Either they think Mr. Kushner won't notice what happened after he left, or they've given up the idea of winning through America-sponsored negotiations.

Paleostinians in the West Bank city of Jenin have reportedly reinstalled a monument to a terrorist who

criminal mastermind

ed a notorious 1974 massacre of Israeli school children, despite intense pressure from Prime Minister Benjamin Netanyahu.

Israel Radio reported Saturday that the monument went back up overnight as part of an agreement between Paleostinian Authority President the ineffectual Mahmoud Abbas


... a graduate of the prestigious unaccredited Patrice Lumumba University in Moscow with a doctorate in Holocaust Denial...


's Fatah party and the mayor of Jenin.

Last week the Jenin municipality named a square and put up the stone memorial in honor of "martyr" Khaled Nazzal, who planned the 1974 Maalot massacre in which Paleostinian

forces of Evil

murdered 22 school children and 4 adults.

The move prompted a Twitter outburst from Netanyahu who accused Abbas of lying that he wants peace and "poisoning" the minds of young Paleostinians.

Paleostinian Media Watch reported on the naming of the square Monday, noting that Nazzal, a member of the Democratic Front for Liberation of Paleostine, also planned a 1974 abduction in Beit She'an which ended in the killing of four hostages, and a 1984 shooting attack in Jerusalem in which one person was killed and 47

maimed

.

On Saturday, Israel Radio said that following the outburst, the monument had been temporarily removed. Paleostinian officials said that Israel had warned if it was not taken down the IDF would come in and remove it and destroy the square.

The dispute comes as the US has been trying to get the Israelis and the Paleostinians back to the negotiating table. Israel says Paleostinians glorifying the murder of Israelis is one of the biggest impediments to peace.
Posted by: trailing wife || 06/25/2017 00:00 || Comments || Link || E-Mail|| [217 views] Top|| File under: Palestinian Authority
Syria-Lebanon-Iran
Iran's president rushed away from anti-Israel rally amid taunts
The Iranian version of Kremlin watching.

[IsraelTimes] Crowds heckle Rouhani at al-Quds Day protest after reports of increasing tensions with supreme leader Khamenei.

A week after being heavily criticized by Iranian Supreme Leader Ayatollah Ali Khamenei, President Hassan Rouhani was heckled Friday during an annual pro-Paleostinian rally in Tehran, with protesters comparing him to a former state head who was impeached and later exiled.

According to the Guardian, Rouhani was rushed to his vehicle following the incident. The Iranian president had been participating in the Quds rally, which is held every year on the last Friday of Ramadan.

"Rouhani, Banisadr, happy marriage," protesters chanted, referring to exiled president Abolhassan Banisadr, the Guardian reported. "Death to liar, death to American mullah," others cried.

Earlier this month, Khamenei publicly rebuked Rouhani, warning the president not to split Iranian society as he claimed Banisadr had. "In 1980-81 the then president polarized society in two camps, and divided the country into opponents and supporters; this should not be repeated," Khamenei said.

Banisadr, who was driven from power by first supreme leader Ruhollah Khomeini in the initial post-revolution years, told the Guardian that Khamenei was concerned over the increase in reformists' power following last month's elections in the country, in which the president won by a landslide.

"During my time, they closed down universities and carried out executions to undercut the civil society and make it passive. Now Mr. Khamenei is worried, particularly if he dies, because Mr. Rouhani is saying that his successor should obtain people's vote."

Last month, Rouhani won 57 percent of the vote in the Iranian elections, scoring a convincing victory over hardline

holy man

Ebrahim Raisi on 38.3%.

"The message of our people has been very clearly expressed. The Iranian people have chosen the path of engagement with the world, far from extremism," he said on state television


... and if you can't believe state television who can you believe?


.
Posted by: trailing wife || 06/25/2017 00:50 || Comments || Link || E-Mail|| [374 views] Top|| File under: Govt of Iran
Syrian Kurds worried about possible deal between government, Russia and Turkey
[ALMASDARNEWS] Syrian Kurdish officials have expressed worries that the Turkish army will attack either Afrin or Tal Rifaat in northern Syria with silent support from the Syrian government and Russia. They are calling on the international community to save Afrin that hosts thousands of IDPs (internally displaced people).

"The people are afraid of a huge attack from The Sick Man of Europe Turkey


...the only place on the face of the earth that misses the Ottoman Empire....


and the Syrian Islamists on Afrin and the Shahba region with support from Russia, the Syrian regime and Iran," Dr Kamal Sido, a consultant for 'the Society for Threatened Peoples' (STP), told ARA News.

"The occupation of the Shahba [northern Aleppo] by Turkey could worsen the humanitarian situation in Efrin [Afrin]. The United States should not stay neutral. US president Trump should support the people in Efrin," he added.
Posted by: Fred || 06/25/2017 00:00 || Comments || Link || E-Mail|| [241 views] Top|| File under: Govt of Syria
Who's in the News
22
[untagged]
7
Islamic State
3
Govt of Syria
3
al-Shabaab (AQ)
2
Moslem Colonists
2
Palestinian Authority
2
Sublime Porte
2
al-Nusra
2
Govt of Iran
2
al-Qaeda
1
Taliban
1
Thai Insurgency
1
TTP
1
al-Qaeda in the Arabian Peninsula
1
Ansar Bayt al-Maqdis (IS)
1
Bangsamoro Islamic Freedom Fighters
1
Commies
1
Govt of Pakistain Proxies
1
Govt of Pakistan
1
Govt of Saudi Arabia
1
Lashkar e-Jhangvi
1
Maute group (IS)
Bookmark
E-Mail Me
The Classics
The O Club
Rantburg Store
The Bloids
The Never-ending Story
Thugburg
Gulf War I
The Way We Were
Bio
Merry-Go-Blog
Hair Through the Ages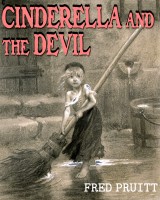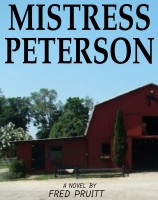 On Sale now!


A multi-volume chronology and reference guide set detailing three years of the Mexican Drug War between 2010 and 2012.

Rantburg.com and borderlandbeat.com correspondent and author Chris Covert presents his first non-fiction work detailing the drug and gang related violence in Mexico.

Chris gives us Mexican press dispatches of drug and gang war violence over three years, presented in a multi volume set intended to chronicle the death, violence and mayhem which has dominated Mexico for six years.
Click here for more information


Meet the Mods
In no particular order...


Steve White
Seafarious
Pappy
lotp
Scooter McGruder
john frum
tu3031
badanov
sherry
ryuge
GolfBravoUSMC
Bright Pebbles
trailing wife
Gloria
Fred
Besoeker
Glenmore
Frank G
3dc
Skidmark
Alaska Paul



Better than the average link...



Rantburg was assembled from recycled algorithms in the United States of America. No trees were destroyed in the production of this weblog. We did hurt some, though. Sorry.
3.234.250.24