-Signs, Portents, and the Weather-
[See if they beat Chicago]Ramadan Rage: Islamic Terrorists Kill at Least 203, Wound 322 in First 10 Days
[Breitbart] Jihadists have killed more than 200 people and injured an excess of 300 others so far during Ramadan, the holiest month for Muslims, according to a Breitbart News tally.

In the first ten days of the holy month, which started on May 17 for most Muslims across the world, the number of casualties reached at least 525 (203 deaths, 322 injuries).

Islamic terrorists killed about 20 people and injured another 30 each day on average since the beginning of Ramadan. At least 52 attacks have taken place so far during the holy month.

Many jihadists believe it is exceptionally heroic and Allah especially rewards "martyrdom" during the sacred month.

Jihadist groups and other Islamists are known to urge their members and supporters to engage in jihad on Ramadan.

Nevertheless, the majority of Muslims solely abide by Ramadan's fasting tradition: abstaining from eating, drinking, smoking, having sex, and other physical needs each day, starting from before the break of dawn until sunset.

So far this year, the Afghan Taliban appears to be the deadliest group, followed by the Islamic State (ISIS/ISIL), which still poses a threat in the wake of the devastating loss it suffered in Iraq and Syria at the hands of the U.S.-led coalition and local forces.

ISIS was the most prolific terrorist group last year, when Ramadan casualties reached 3,343 (1639 deaths, 1704 injuries), marking the bloodiest Muslim holy month in recent history.

Breitbart News primarily gleans its tally from the Religion of Peace website in coordination with news and government reports.

Given that news outlets and governments fail to report many of the terrorist attacks in real time, the casualty total for the first ten days is subject to change.

Government officials may update some of the casualty totals as some of the injured victims succumb to their injuries, which may also prompt a change in the count after Breitbart News publishes this report.


A list of the attacks thus far can be seen at the link.
Posted by: Skidmark || 05/29/2018 06:40 || Comments || Link || E-Mail|| [10797 views] Top|| File under: Moslem Colonists
Africa North
Khalifa Haftar reaches out to Sudan's Minni Minawi rebel group to hire more mercenaries
[Libya Observer] The Sudanese Media Centre (SMC) revealed Saturday that the commander of Libya's Dignity Operation forces, Khalifa Haftar

...Self-proclaimed Field Marshal, served in the Libyan army under Muammar Qadaffy, and took part in the coup that brought Qadaffy to power in 1969. He became a prisoner of war in Chad in 1987. While held prisoner, he and his fellow officers formed a group hoping to overthrow Qadaffy. He was released around 1990 in a deal with the United States government and spent nearly two decades in the United States, gaining US citizenship. In 1993, while living in the United States, he was convicted in absentia of crimes against the Jamahiriya and sentenced to death. Haftar held a senior position in the anti-Qadaffy forces in the 2011 Libyan Civil War. In 2014 he was commander of the Libyan Army when the General National Congress (GNC) refused to give up power in accordance with its term of office. Haftar launched a campaign against the GNC and its Islamic fundamentalist allies. His campaign allowed elections to take place to replace the GNC, but then developed into a civil war. Guess you can't win them all...
, had sent a committee of his military aides to meet with the leaders of Sudan Liberation Army-Minni Minawi in order to resolve the recent disputes between the two sides and to discuss increasing the number of fighters of the rebel group in Libya.

The Sudanese news website confirmed that it was able to obtain official letters that were sent between the military aides of Haftar and the leaders of the rebel movement, stating that the two sides have met to resolve the differences related to increasing support to the movement.

The source added that the two sides reached an agreement on a number of proposals; the most important one was increasing the number of Minawi rebels in Libya to more than 1000 fighters.

According to the SMC, Minni Minawi rebels are now present in Libya. In Zalla there are 450 rebels and 88 military vehicles, in Jufra there are 28 rebels and 37 military vehicles, and in Rebiana there are 90 rebels and 26 military vehicles.
Posted by: Fred || 05/29/2018 00:00 || Comments || Link || E-Mail|| [10793 views] Top|| File under: Arab Spring
Europe
Erdogan supporters force removal of French weekly from newsstands over 'Dictator' cover
Stupid brownshirts can be trusted to always act in the same bullying way.
[PRESSTV] Supporters of the The Sick Man of Europe Turkey


...the only place on the face of the earth that misses the Ottoman Empire....


's President Sultan Recep Tayyip Erdogan the First


... Turkey's version of Mohammed Morsi but they voted him back in so they deserve him. It's a sin, a shame, and a felony to insult the president of Turkey...


have purportedly made it a tough week for the French magazine Le Point by forcefully removing the advertisements for the weekly from newsstands in

La Belle France

over a controversial cover that described the Ottoman Turkish leader as a "Dictator."

The weekly wrote on its website on Monday that it had suffered harassment and intimidation by purported supporters of Erdogan, who had been depicted as a "Dictator" on its cover of Thursday's issue.

"After a week of harassment, insults, intimidation and anti-Semitic slurs and threats towards us on social media, now has come the moment when supporters of the AKP [Erdogan's Justice and Development Party] are attacking symbols of freedom of expression and diversity in the press," Le Point said.

Over the weekend, police were deployed in the Pontet, the most populous suburb of the southern city of Avignon, after a group of alleged pro-Erdogan activists attempted to either remove or cover up advertisements for the left-leaning magazine at newsstands. Videos of the incident were widely circulated on social media on Friday evening and into Saturday.

Separately, another poster of Le Point cover was lashed out at another newspaper kiosk in the southeastern town of valence on Sunday.

In its latest edition, the French weekly published an investigation into the Ottoman Turkish leader, wondering in an editorial, "Is Erdogan a new Hitler?"

Ottoman Turkish presidential

front man

Ibrahim Kalin reacted to the cover in a tweet, saying, "We know the attacks. We know what their purpose is. People and the oppressed people see what's happening."

He also said that "The days of Turkey receiving orders from the West are over. You cannot bring these days back by saying 'Dictator'."

Le Point's controversial issue comes ahead of the presidential election in Turkey, set for June 24, with the Ottoman Turkish president running for a second term.

Erdogan announced snap elections on April 18, saying holding the votes more than a year earlier than planned was needed to enable his party to make the constitutional changes narrowly approved in a last year referendum, which will give him sweeping new powers.
Posted by: Fred || 05/29/2018 00:00 || Comments || Link || E-Mail|| [10793 views] Top|| File under: Sublime Porte
Home Front: WoT
Despite boycott of US, PA intelligence chief met Pompeo in Washington — report
[IsraelTimes] Majed Faraj said to have discussed Abbas's health during meeting with then-CIA director, days before he became secretary of state


How lovely — a chance to unofficially be told exactly the same things they've been told officially.

Despite an official boycott by the Paleostinian Authority of Washington following US President Donald Trump


...New York real estate developer, described by Dems as illiterate, racist, misogynistic, and what ever other unpleasant descriptions they can think of, elected by the rest of us as 45th President of the United States...


's recognition of Jerusalem as the capital of Israel, a senior PA official reportedly met with Mike Pompeo last month, days before he was sworn in as US Secretary of State.

The meeting in Washington between then-CIA Director Pompeo and Majed Faraj, head of the PA's General Intelligence Service, was known to PA President the ineffectual Mahmoud Abbas

... a graduate of the prestigious unaccredited Patrice Lumumba University in Moscow with a doctorate in Holocaust Denial...


and to a small number of high ranking officials, Haaretz on Monday quoted senior Paleostinian officials as saying.

If confirmed, it would be the most high-level contact between the PA and the US in over six months.

Haaretz first mentioned the Faraj-Pompeo meeting several weeks ago, but on Monday published further details.

One of the cited sources said that while the boycott still stands on diplomatic issues, security discussions are being held on issues with ramifications extending beyond Israeli-Paleostinian peace negotiations.

Some of the subjects said to have been discussed were the Paleostinian National Council meeting in Ramallah and Abbas's deteriorating health, a possible indication of Washington's will to ensure stability once he is no longer in power.

Abbas, 83, was released from a hospital in Ramallah on Monday where he had been treated for pneumonia for over a week amid burgeoning rumors of his deteriorating medical condition.

Faraj, one of the Abbas's closest associates, is considered a friend of Pompeo, and the two reportedly met last year, after Trump was sworn in as president.

The US State Department declined to comment on the report.
Posted by: trailing wife || 05/29/2018 00:00 || Comments || Link || E-Mail|| [10793 views] Top|| File under: Palestinian Authority
India-Pakistan
Polio case reported in Dukki district, Balochistan
[DAWN] An 18-month-old girl has been diagnosed with crippling polio

...Poliomyelitis is a disease caused by infection with the poliovirus. Between 1840 and the 1950s, polio was a worldwide epidemic. Since the development of polio vaccines the disease has been largely wiped out in the civilized world. However, since the vaccine is known to make Moslem pee-pees shrink and renders females sterile, bookish, and unsubmissive it is not widely used by the turban and automatic weapons set...


virus in Dukki district, Balochistan

...the Pak province bordering Kandahar and Uruzgun provinces in Afghanistan and Sistan Baluchistan in Iran. Its native Baloch propulation is being displaced by Pashtuns and Punjabis and they aren't happy about it...


, officials of the provincial health department told DawnNewsTV on Monday.

This is the second polio case reported from Balochistan this year, and both cases have been from Dukki district.

Health officials said blood samples of Bibi Farzana were sent to a laboratory for the test, which confirmed the presence of polio virus.

It is yet to be ascertained if the child was ever administered polio drops.

During 2017, three polio cases were reported in Balochistan. The cases were from Quetta and Killa Abdullah districts of the province.

The Balochistan government has already imposed an emergency in the province with the objective of wiping out the crippling virus.


Posted by: Fred || 05/29/2018 00:00 || Comments || Link || E-Mail|| [10793 views] Top|| File under: Govt of Pakistan
International-UN-NGOs
US, UK protest as Syria takes chair of world disarmament body
[AlAhram] The United States led protests Monday as Syria took over the rotating presidency of the Conference on Disarmament (CD) at a time when Damascus is widely accused of using chemical weapons.

"Monday, May 28 will be one of the darkest days in the history of the Conference on Disarmament with Syria beginning its four-week presidency," tweeted US ambassador to the CD Robert Wood.

The CD chair rotates alphabetically every four weeks and Syria's turn came round on Monday, although the conference will meet in full session only from Tuesday.

"The Damascus regime has neither the credibility nor moral authority to preside over the CD.

"The international community must not be silent," Wood wrote.

"A regime that has used CW (chemical weapons) against its own people has no place presiding over the CD's work."


Britannia

also protested against the move.

"The UK deplores the fact that Syria will assume the presidency of the Conference on Disarmament, given the regime's consistent and flagrant disregard of international non-proliferation and disarmament norms and agreements," British ambassador Matthew Rowland said in a statement.

But he pointed out that all CD members including Syria had to agree to change the rotating system.
Posted by: trailing wife || 05/29/2018 00:00 || Comments || Link || E-Mail|| [10793 views] Top|| File under: Govt of Syria
Iraq
Iraq orders exhumation, identification of Yazidi IS victims
Baghdad (IraqiNews.com) Iraq has ordered to open up mass graves to identify the Yazifi victims of Islamic State
...formerly ISIS or ISIL, depending on your preference. Before that al-Qaeda in Iraq, as shaped by Abu Musab Zarqawi. They're very devout, committing every atrocity they can find in the Koran and inventing a few more. They fling Allah around with every other sentence, but to hear the pols talk they're not really Moslems....


krazed killer

s, a source at the health ministry was quoted saying.

Iraqi Almaalomah website said the general secretariat of the Irai cabinet directed the health ministry to immediately open up Yazidi mass graves in Sinjar, the religious minority's habitat in western Iraq.

The cabinet asked the ministry to use its forensic examiners to start DNA analyses of the remains and to hand them over to their relatives.

A statistic released by the Kurdistan Region Government's Endowments and Religious Affairs Ministry last July said Islamic State's massacres of Yazidis forced nearly 360.000 of the religious minority to flee their areas. It said IS had kidnapped 6417 Yazidis since 2014, the report added. Those included 1102 women and 1655 children, the statistics show, adding that authorities had run into 43 mass graves of Yazidi victims slaughtered by IS,.

Islamic State massacred and enslaved thousands of Yazidis when they overran their Sinjar region, west of Nineveh.

In August, the United Nations


...where theory meets practice and practice loses...


said Yazidi atrocities under the Islamic State continued. "The genocide is ongoing and remains largely unaddressed, despite the obligation of States...to prevent and to punish the crime," the U.N. Commission of Inquiry on Syria said in a report.

"Thousands of Yazidi men and boys remain missing and the terrorist group continues to subject some 3,000 women and girls in Syria to horrific violence including brutal daily rapes and beatings," it added.
Posted by: trailing wife || 05/29/2018 00:00 || Comments || Link || E-Mail|| [10793 views] Top|| File under: Islamic State
Iraqi parliament cancels expat votes for recent elections
[PRESSTV] Iraqi's parliament has predominantly canceled expats' and internally displaced people's votes in the parliamentary elections.

On Monday the Iraqi parliament also called for a manual recount of 10 percent of the general votes over fraud allegations.

The parliament also called for members of the country's election commission to resign.

On Friday, Iraqi Prime Minister Haider al-Abadi ordered the creation of a high-powered commission to look into the alleged irregularities in the parliamentary elections.

An official statement said a recent cabinet meeting chaired by the premier had named the Iraqi anti-graft chief as the head of the commission.

The statement further suggested that hackers may have manipulated the election results.

There have been complaints about irregularities at some polling stations linked to a new electronic voting system in Iraq.

Iraq's parliamentary elections were held on May 12.


Posted by: Fred || 05/29/2018 00:00 || Comments || Link || E-Mail|| [10793 views] Top|| File under: Govt of Iraq
Israel-Palestine-Jordan
Palestinian leader Abbas leaves Ramallah hospital after 9 days
[IsraelTimes] Paleostinian Authority President the ineffectual Mahmoud Abbas

... a graduate of the prestigious unaccredited Patrice Lumumba University in Moscow with a doctorate in Holocaust Denial...


was released from a hospital in Ramallah on Monday where he had been for treated over a week, ending rumors about his medical condition.

Leaving the hospital flanked by his two sons and Paleostinian officials, Abbas said he was well and would be returning to work on Tuesday. He was walking without assistance.

Abbas, 83, had been hospitalized with pneumonia during which doctors refused to confirm a schedule for his release.
Posted by: trailing wife || 05/29/2018 00:00 || Comments || Link || E-Mail|| [10793 views] Top|| File under: Palestinian Authority
Syria-Lebanon-Iran
Israeli-Russian Deal?
[IsraelTimes] Israel, Russia said to reach secret deal on pushing Iran away from Syria border.

Reported agreement will see Israel consent to return of Assad's army to Syrian Golan Heights, in exchange for Russia ensuring no Iranian or Hezbollah troops there.
Posted by: Omomoth Spolumble6223 || 05/29/2018 08:53 || Comments || Link || E-Mail|| [10793 views] Top|| File under:
Report: Syria bans Iran from using its hangars after Israeli strikes
A wise decision for a country with limited oil revenues and already-horrendous post-war expenses.

[IsraelTimes] Highly irregular decision follows meeting between Assad and Putin in Russia, according to Zaman Al Wasl news site, citing 'well-informed' source

The Syrian air force has forbidden Iranian forces and their allied Shiite militias from using its aircraft hangars and other facilities on its military bases, in light of repeated Israeli attacks, a Syrian news outlet reported on Sunday.

According to Zaman al-Wasl, an investigative news site generally seen as supportive of the Syrian opposition, the head of the Syrian air force, Maj. Gen. Ahmad Balloul, ordered that the country's air bases be restricted to Syrian troops alone. The decision was made sometime in the past two weeks, though the report did not specify when.
Continued on Page 49
Posted by: trailing wife || 05/29/2018 00:00 || Comments || Link || E-Mail|| [10793 views] Top|| File under: Govt of Syria
Assassinations plague Daraa as final battle looms
[ALMASDARNEWS] Several people have been mysteriously assassinated in the southern province of Daraa as the Syrian Army mulls a major offensive against rebel groups.

6 young men were found dead and dumped on the side of the road near the Nassin border crossing near Jordanian borders.

The killed, presumably rebel fighters, were shot in the head from a close distance, said local sources.

In the same context, 2

snuffies

belonging to a local rebel group were also found dead in al-Khawabi area located in the southern countryside of the province.

This comes as the Syrian forces prepare for a full-scale assault to reclaim the

holy warrior

-held areas in the southern province.

A delegation from Syrian and Russian officials have reportedly met with rebel leaders to negotiate a potential agreement.
Posted by: Fred || 05/29/2018 00:00 || Comments || Link || E-Mail|| [10793 views] Top|| File under: Govt of Syria
Russia denies reports on interception of Israeli F-16 jet with Russian Su-34 in Lebanon
[ALMASDARNEWS] The Russian Defense Ministry has denied reports on an alleged interception of an Israeli F-16 fighter jet by a Russian Su-34 aircraft, stating that the country's aircraft do not conduct missions in Lebanese airspace.

"The information spread by one of the Israeli news outlets about an alleged 'interception' of two Israeli F-16s by a Russian Su-34 in Lebanese airspace is amateur nonsense," the Russian Defense Ministry stated.

The ministry specified that "the Su-34 multirole bombers, which belong to the Russian air group in Syria, are not used for flights to intercept aerial targets and do not perform tasks in the airspace of

Leb

."

The comment follows reports earlier in the day in Israeli, Lebanese and Russian media outlets, claiming that the two Israeli Air Force jets had been challenged by a Sukhoi Su-34 bomber over Tripoli


...a confusing city, one end of which is located in Lebanon and the other end of which is the capital of Libya. Its chief distinction is being mentioned in the Marine Hymn...


and forced away.

The presence of the Israeli aircraft in Lebanese airspace was reportedly connected with reconnaissance missions. At the same time, the media explained the actions of the Russian bomber as being a part of drills, reportedly taking place off the coast of

Leb

and Syria. The media claimed that the Russian bomber was forced to land due to bad weather conditions.
Posted by: Fred || 05/29/2018 00:00 || Comments || Link || E-Mail|| [10793 views] Top|| File under:
HTS commander rejoins Syrian Army after completing spy mission
[ALMASDARNEWS] A security commander from Hay'at Tahrir al-Sham

recently defected from the jihadist group to the Syrian Arab Army (SAA) after years of working behind enemy lines in Idlib.

According to a local report, the HTS commander that was known as Abu Khadijah al-Furtai left the jihadist group for the Syrian Army in rural Idlib this past week.

The former HTS commander had reportedly spied on behalf of the Syrian Army and provided them information about the group's movements in the Idlib Governorate.

Some reports previously indicated that the former HTS commander had actually settled his case with the Syrian Army and was later granted amnesty, but pro-opposition accounts later corroborated reports about his work for the government.
Posted by: Fred || 05/29/2018 00:00 || Comments || Link || E-Mail|| [10793 views] Top|| File under: al-Nusra
Who's in the News
20
[untagged]
6
Islamic State
3
Taliban
3
Govt of Pakistan
3
Govt of Syria
3
Sublime Porte
2
Palestinian Authority
2
Moslem Colonists
2
Houthis
1
TTP
1
Govt of Iraq
1
Arab Spring
1
Narcos
1
Jamaat-e-Ulema Islami
1
Hamas
1
al-Nusra
1
Fatah
1
Muslim Brotherhood
1
Boko Haram (ISIS)
Bookmark
E-Mail Me
The Classics
The O Club
Rantburg Store
The Bloids
The Never-ending Story
Thugburg
Gulf War I
The Way We Were
Bio
Merry-Go-Blog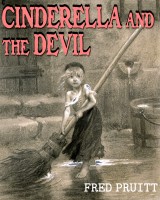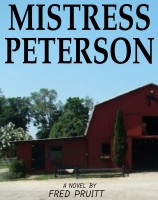 On Sale now!


A multi-volume chronology and reference guide set detailing three years of the Mexican Drug War between 2010 and 2012.

Rantburg.com and borderlandbeat.com correspondent and author Chris Covert presents his first non-fiction work detailing the drug and gang related violence in Mexico.

Chris gives us Mexican press dispatches of drug and gang war violence over three years, presented in a multi volume set intended to chronicle the death, violence and mayhem which has dominated Mexico for six years.
Click here for more information


Meet the Mods
In no particular order...


Steve White
Seafarious
tu3031
badanov
sherry
ryuge
GolfBravoUSMC
Bright Pebbles
trailing wife
Gloria
Fred
Besoeker
Glenmore
Frank G
3dc
Skidmark



Better than the average link...



Rantburg was assembled from recycled algorithms in the United States of America. No trees were destroyed in the production of this weblog. We did hurt some, though. Sorry.
3.235.180.193

Help keep the Burg running! Paypal: