Afghanistan
Taliban horse-trade for body of police chief killer
[DAWN] The Taliban


...mindless ferocity in a turban...


is demanding the body of an assassin who

rubbed out

a powerful Afghan police chief, in return for the remains of 13 people killed in an army helicopter crash in territory controlled by the

turban

s.

Tribal elders in the restive western province of Farah bordering Iran have been handling negotiations for the exchange of bodies for nearly a week.

So far only 12 of the 25 people killed in the helicopter accident in Taliban-controlled Anar Dara district on October 31 have been given to Afghan authorities.

Officials blamed bad weather for the crash, but the Taliban claimed its fighters brought down the aircraft.

"We want to hand over the bodies from the helicopter crash to their respective families via the International Committee for the

Red Thingy

, but on condition that the enemy hand over the body of martyred fighter Zabihullah Abu Dajana, who killed Commander Abdul Raziq, to his family," Taliban

front man

Qari Yousuf Ahmadi said in WhatsApp message.

Among the bodies returned were those of provincial councillor Jamila Amini, civilians and businessmen, Farah governor

front man

Nasir Mehri told AFP.

"No military officials have been recovered yet," Mehri said.

Farah police

front man

Mohibullah Mohib confirmed that 12 bodies had been recovered thanks to the efforts of tribal elders.

"The rest of them are still with the enemy," he added.

The bodies still in Taliban hands include those of the deputy army corps commander for western Afghanistan and the head of the Farah provincial council.


Posted by: Fred || 11/06/2018 00:00 || Comments || Link || E-Mail|| [10796 views] Top|| File under: Taliban
Africa Horn
Somali Military Court Sentences Soldiers To Death For Killing
[RADIOSHABELLE] Somali Military Court has on Monday sentenced two members of armed forces to death for murder.

Mohammed Hashi Wasuge and Abdirizack Mohammed Jimale were found guilty of killing officer Said Mohammed Osman on 30th August at a military training center in Mogadishu.

Four witnesses have testified before the court on how Hashi carried out the murder and tried to escape but was disarmed and tossed in the calaboose
Please don't kill me!
by other officers.

Officer Abdirizack Mohammed Jimale also carried out the similar offense of killing by murdering officer Qeys Khalif Salad in Lower Shabelle base on 27th July.

The sentenced ex-soldiers can appeal the case if they not satisfied with the verdict according to the martial judges.

Cases of killing among members of armed forces is very rampant among Somali security agencies.


Posted by: Fred || 11/06/2018 00:00 || Comments || Link || E-Mail|| [10793 views] Top|| File under:
Africa North
Sisi: We want Egypt to return to what it was before January 2011
[ENGLISH.ALARABIYA.NET] Egyptian President Abdel Fattah al-Sissi warned of attempts to achieve change by force and voiced hope to take the Egyptian state back to how it was before January 25, 2011.

"Change by force (means) opening the gates of hell. There was a phase in Egypt when all we cared about was returning to the situation we had before January 25, 2011," Sisi said during a youth forum held in Sharm El Sheikh.

"Everyone wishes that the Egyptian state goes back to how it was before January 25, 2011," he added.

Sisi also warned that Egypt was a "candidate for national suicide" noting that efforts during the past five years to restore stability and peace to the Egyptian state were unprecedented.

The president added that Egypt thwarted foreign countries' attempts to interfere in its affairs.

"The careless activity ‐ and I won't say conspiracy ‐ which Egypt witnessed during the past years opened the gates of hell on the country," he said.

"Mobilizing the youths and the public opinion to change societies by force may get out of control and it may result in a huge vacuum that may (lead) local and foreign powers to interfere in the state's affairs and topple institutions," Sisi said.

Sisi also said that the financial, moral and political costs which countries that witness conflicts have endured have been much more than expected, adding that the economic reforms that are currently underway in Egypt are the largest in its modern history.

Sisi also slammed attempts to incite chaos saying they allowed terrorist groups that have been in Egypt for a while to use arms.

"Terrorist groups have the willingness to take over power using weapons," he said, adding that the Egyptian experience in confronting terrorism and extremism confirms that building social peace shields the country from conflicts.

"Even if former rulers were not good, do not be fooled by slogans which lead to loss," Sisi said and called on people to work and be patient so their countries "are not lost".

"If you destroy your country, (you) will not restore it. Afghanistan has not been the same since 50 years, and millions have been killed in Syria and Iraq," he added.

Posted by: Fred || 11/06/2018 00:00 || Comments || Link || E-Mail|| [10793 views] Top|| File under: Arab Spring
Africa Subsaharan
"We don't have rubber bullets", Army warns Shiite protesters
[PULSE.NG] The defence headquarters of the Nigerian Army has cautioned the members of the Islamic Movement in Nigeria (IMN) to be ready to face the consequences if they insist on taking on the military.

This follows the

festivities

that happened in Abuja last week where some members of the movement were killed by soldiers during protests. Many people, including four soldiers, also sustained injuries.

During an Interview on the Osasu Show with Osasu Igbinedion, Army spokesperson, Brigadier General John Agim, denied allegations that the military was sent to disrupt the procession of the movement, saying those accusing the military wanted to paint it bad.

He said, "There are different narratives out there that are not correct. It is not true that the military is being used to stop the Shi'ites from their normal procession.

"Right from 2015, we have been hearing about the issue of Shi'ites and the military. It has never been that the military was sent to stop whatever thing they are doing.

"The problem emanates from the philosophy that guides the movement. The clash that you see, in fact three times now, is that the Shi'ites obstruct the military from doing their job. They are a law unto themselves. They do anything.

"They are supposed to be a religious organization. Where did they get those arms and ammunition? This was how Boko Haram

... not to be confused with Procol Harum, Harum Scarum, possibly to be confused with Helter Skelter. The Nigerian version of al-Qaeda and the Taliban rolled together and flavored with a smigeon of distinctly Subsaharan ignorance and brutality...
started, in fact, it was not even as serious as this. The narrative is being given by an international community and it is very simple. They want to make the military look unprofessional.

"They have the right to protest. But when you protest, protest lawfully. Anybody that does not obey the laws of the land should be sanctioned."

Military warns IMN to act according to the constitution
When asked why the Shi'ites have been asked to obey the law even though the federal government has refused to obey a court order to release their leader, Sheikh Ibrahim Elzakzaky, Agim stressed that the group should tackle their problem with the government constitutionally rather than attacking the military. He warned that there are consequences if the group insists on taking the military.

He said, "We don't have rubber bullets when we are sent on assignments. So, if any organization that is not happy with the government want to take on the military, then they should be ready for the consequence;

"Whatever the problem of the Shi'ites with the federal government, let them take it constitutionally. You take on any military in the world and you will be taken down" he said.


Posted by: Fred || 11/06/2018 00:00 || Comments || Link || E-Mail|| [10793 views] Top|| File under: Islamic Movement of Nigeria (Iran)
Arabia
UK announces joint Omani-British military training base
[ENGLISH.ALARABIYA.NET]

Britannia

announced on Monday it would open a joint military training base in Oman in March 2019 as it looks to bolster its relationships with allies in the region.

Defense secretary Gavin Williamson announced the British-Omani training base as he visited the country to observe the end of a large-scale joint military exercise involving thousands of personnel practicing desert combat.

"Our relationship with Oman is built on centuries of cooperation and we are cementing that long into the future with the opening of our new joint base," Williamson said in a statement released by his department.

"This has never been more important as malign activity by hostile states and violent

murderous Moslem

organizations seek to undermine stability and subvert the rules based order on which we all rely."

Earlier this year,

Britannia

also opened a permanent military base in Bahrain.

Williamson also signaled in meetings with Omani leaders his intent to sign a new bilateral agreement early next year, which would cover enhanced defense ties and broader cooperation, the Ministry of Defense said.


Posted by: Fred || 11/06/2018 00:00 || Comments || Link || E-Mail|| [10793 views] Top|| File under:
Britain
UK parliamentary body recognises 'Indian atrocities' in occupied Kashmir
[DAWN] A report compiled by a UK parliamentary body has recognised "the massive human rights


...which are usually open to widely divergent definitions...


violations and atrocities" committed by Indian forces in occupied

Kashmire

", DawnNewsTV reported on Monday.

The comprehensive report, prepared by the UK Parliament's All-Party Parliamentary

Kashmire

Group (APPKG), has highlighted "the draconian laws", including the Armed Forces Special Powers Act and Public Safety Act, "under the garb of which Indian occupation forces are committing human rights abuses in IoK with impunity".

On October 31, after the APPKG had released its report, Foreign Office spokesperson Dr Muhammad Faisal had termed the report's observations as an "indictment" of India's "gross human rights violations in the valley".

Radio Pakistain quoted Dr Faisal as saying that the APPKG report echoes the findings of the UN's OHCHR Report published on June 14.

The APPKG report "calls for an immediate ban on the use of pellet guns against innocent unarmed civilians" in the valley by the Indian army.

Furthermore, the report "condemns the illegal detentions, enforced disappearances" in occupied

Kashmire

, and calls for the "prosecution of Indian armed forces".


Posted by: Fred || 11/06/2018 00:00 || Comments || Link || E-Mail|| [10794 views] Top|| File under: Govt of Pakistan
Caribbean-Latin America
Caravan splits up, rips Mexico for directing migrants toward 'route of death'
[Wash Times] ISLA, Mexico ‐ A 4,000-strong caravan of Central American migrants traveling through Mexico split up into several groups with one spending the night in a town in the coastal state of Veracruz and other migrants continuing toward the country's capital.

The divisions came during a tense day in which tempers flared and some migrants argued with caravan organizers and criticized Mexican officials. They were upset that Veracruz Gov. Miguel Angel Yunes had reneged on an offer late Friday to provide buses on Saturday to leapfrog the migrants to Mexico City.

The migrants trekked to the town of Isla, about 700 miles (1,126 kilometers) south of the U.S. border, where several thousand stopped to rest, eat and receive medical attention. They planned to spend the night there before departing at 5 a.m. Sunday en route to the town of Cordoba.

But other migrants, mainly men and the younger members of the group, kept on walking or hitching rides toward Puebla and Mexico City. They hunkered down for the night in Juan Rodriguez Clara or Tierra Blanca farther along the route.

"We think that it is better to continue together with the caravan. We are going to stay with it and respect the organizers," Luis Euseda, a 32-year-old from Tegucigalpa, Honduras who is traveling with his wife Jessica Fugon, said in Isla. "Others went ahead, maybe they have no goal, but we do have a goal and it is to arrive."
Posted by: Besoeker || 11/06/2018 01:27 || Comments || Link || E-Mail|| [10796 views] Top|| File under:
Europe
Mosques seek Twitter ban on Dutch populist Geert Wilders
It is forbidden under Sharia law for unbelievers to criticize Islam.

[

La Belle France

24] A body representing 144 Ottoman Turkish mosques in the Netherlands has asked Twitter to block the account of anti-Islam politician Geert Wilders for inciting hatred.

The Ottoman Turkish Islamic Cultural Federation (TICF) sent the letter on Friday seeking "a permanent ban of the Twitter of Mr. Geert Wilders... due to continuous publications on his Twitter account of messages, images and other content which is a display of hateful conduct."

It said Wilders' tweets breached Twitter's guidelines, adding: "His hate messages are being spread worldwide thanks to the platform and abilities Twitter provides him".

In a tweet in September last year, Wilders had called Prophet Mohammed a "paedophile, mass murderer, terrorist and madman."

"We reserve the right to take any legal actions and measures necessary if you will not take action as requested within 21 days after this," it said.

TICF's lawyer Ejder Kose told AFP on Monday they would take legal action if nothing was done.

"Going to court is the last thing we want to do but if we have to, we'll do it," Kose said.

Kose said many of Wilders' tweets breached laws in several countries including Tunisia, Morocco, Pakistain and Indonesia.

The far-right leader of the PVV party in August cancelled a Prophet Mohammed cartoon contest that had angered many

Moslem

s around the world.

Wilders reacted to the move on Twitter, calling the demand for a ban on his account "madness."
Posted by: trailing wife || 11/06/2018 00:00 || Comments || Link || E-Mail|| [10793 views] Top|| File under: Moslem Colonists
With hitman on the loose in Denmark, Iran shoots itself in the foot
[ENGLISH.ALARABIYA.NET] News of Iranian regime's hit man on the loose in Denmark shocked many when Iran is desperately struggling to show good behavior to win over Europe

...also known as Moslem Lebensraum...
in its battle with stinging US sanctions.

Denmark has summoned Iran's ambassador, Morteza Moradian, following the "

liquidation

" attempt by an Iranian intelligence agency, which the Nordic country's foreign minister called "completely unacceptable." It seems foolish ordering a hit on opposition figures on European soil especially now.
Continued on Page 49
Posted by: Fred || 11/06/2018 00:00 || Comments || Link || E-Mail|| [10793 views] Top|| File under: Govt of Iran
France issues arrest warrants for three senior Syrian officials
[ENGLISH.ALARABIYA.NET]

La Belle France

has issued international arrest warrants for three senior Syrian intelligence officials in connection with the deaths of two Franco-Syrian nationals, legal sources said Monday.

This is a first since the beginning of the revolution in Syria, in 2011, which caused a civil war.

Warrants were issued by an examining magistrate, in accordance with the prosecution's submissions, on the counts of "complicity in acts of torture, complicity in enforced disappearances, complicity in crimes against humanity, and war crimes."

Among those prosecuted is Ali Mamlouk, the current director of National Security in Syria, and the man who oversees the entire Syrian security apparatus.

French newspaper Le Monde reported that the decision was not yet announced in

La Belle France

, and is part of a lawsuit that the French judiciary has been investigating since 2016, relating to issues of the forced disappearance of some Syrians carrying the French nationality.

The French judicial inquiry, which resulted in the arrest warrant for Mamlouk and others, was based on documents known as "Caesar", the Syrian photographer of the Assad army, who fled the country in 2013 carrying pictures of thousands of Syrians who were tortured or severely tortured in prisons the system.

The other two senior Syrian officials are Jameel al-Hassan, Syria's air force intelligence chief, and the head of air force intelligence in Bab Tuma, a Damascene area.

The French investigation was based on documents from a file known as "Ceasar", which exposed pictures of torturing techniques in Syrian prisons and pictures of citizens who died as a result of torture by the Syrian regime.

Syrian intelligence had tossed in the calaboose
Youse'll never take me alive coppers!... [BANG!]... Ow!... I quit!
Franco-Syrian Mazen Dabagh and his son Patrick in November 2013, after the two were participating in an anti-regime peaceful demonstration. The father and son were confirmed dead last August, after being tortured to death in Syrian prisons.

Mamlouk was previously accused of attempting to organize bombings in

Leb

in 2015 following the arrest of former Lebanese minister Michel Samaha with eplosives in his car brought in from Syria. Samaha had admitted that this was done in coordination with Mamlouk.


Posted by: Fred || 11/06/2018 00:00 || Comments || Link || E-Mail|| [10793 views] Top|| File under: Govt of Syria
Fifth Column
Louis Farrakhan Chants 'Death to America' in Iran
Such a lovely man, that friend of the Clintons and the Democratic party muckety-mucks.
[BREITBART] Nation of Islam leader Louis Farrakhan led a chant of "

Death to America

!" on a solidarity visit to Iran this weekend, according to Iranian news sources. He also led a chant of "Death to Israel!"

Farrakhan visited Iran ahead of the renewal of U.S. sanctions against the regime at midnight on November 5. The renewed sanctions are the result of the American withdrawal from the agreement negotiated by the

B.O. regime

, which purported to prevent Iran's development of nuclear weapons but merely delated it.

The Algemeiner, a Jewish community newspaper based in the U.S., reported on Farrakhan's visit, citing reports in the Iranian media.

The "semi-official state news agency" Mehr reported:

Louis Farrakhan made the remarks in a meeting with the Secretary of Iran's Expediency Council Mohsen Rezaei in Tehran on Sunday, during which he also called the United States a big liar.

Farrakhan expressed happiness with his visit to Iran, saying the goal of his visit is to demonstrate real friendship with Iran.

Meanwhile,


...back at the alley, Slats grabbed for his rosco...


he said that the Americans have always been plotting against Iran and are seeking to create an internal enemy in Iran.


Posted by: Fred || 11/06/2018 00:00 || Comments || Link || E-Mail|| [10793 views] Top|| File under: Govt of Iran Proxies
The Grand Turk
Turkish inflation hits 25 percent in October, highest in 15 years
[ENGLISH.ALARABIYA.NET] Ottoman Turkish annual inflation surged to 25 percent in October, official data showed on Monday, hitting its highest in 15 years and underscoring the sustained impact of a currency crisis as the wider economy loses pace.

Month-on-month, consumer prices jumped 2.67 percent, the Ottoman Turkish Statistical Institute data showed, higher than the 2.0 percent forecast in a

Rooters

poll.

In the wake of a lira slide, the government has cut its growth forecasts and investors say The Sick Man of Europe Turkey


...the only place on the face of the earth that misses the Ottoman Empire....


might record negative GDP growth in the coming quarters, discouraging any central bank move to hike rates in response to high inflation.

"I think the CBRT would be loathed to have to increase policy rates again if the inflation data continues to disappoint as this will just make the recession deeper," said Timothy Ash, a strategist at Blue Bay Asset Management.

"They will assume, rightly, that deflation and recession will eventually do the trick on inflation. But they need time."

The lira weakened to 5.4740 against the dollar by 0820 GMT from 5.43 beforehand. The currency has recently recovered some losses from a sell-off driven by concerns over central bank ability adequately respond to rising inflation and deteriorating ties with Washington.

Producer prices rose 0.91 percent month-on-month in October for an annual rise of 45.01 percent. Core inflation surged 24.34 annually.

October inflation was driven by a 12.74 percent month-on-month surge in clothing and shoe prices and a 4.15 percent rise in housing prices, the data showed.


Posted by: Fred || 11/06/2018 00:00 || Comments || Link || E-Mail|| [10793 views] Top|| File under: Sublime Porte
Home Front: WoT
"Hundreds of Jews" contact gun-training academy after Pittsburgh attack
[Observer/

La Belle France

24] Hundreds of Jewish people in America have rushed to undertake training to learn how to shoot, after an attack on a synagogue in Pittsburgh, Pennsylvania, USA on October 27 that killed 11 people. A private company offering "Israeli tactical shooting techniques" has been inundated with hundreds of requests in the days following the shooting.

"There is no question that Jews are under threat in America. Would you say to soldiers on the front line, 'just lay down your guns and let the enemy kill you?' No. So Jews need to be armed," said Yonatan Stern, the founder of Cherev Gidon Israeli Tactical Training Academy, which offers classes in Pennsylvania and Arizona. Stern, a former officer of the Israel Defense Forces, created the academy six years ago, predicting, he says, that there would be attacks on the Jewish community in the United States.

The shooting at the Tree of Life synagogue in Pittsburgh was the deadliest attack on Jews in America's history. Stern says that his organization has received more requests for training from Jews in the days since the attack than in the entire time the academy has been running.

Normally, the academy offers training with different firearms ‐ rifles, pistols, shotguns and Uzi submachine guns ‐ from a basic level to advanced. But since the shooting, Cherev Gidon has focused primarily on a specific course that deals with how to respond to an active shooter in a synagogue. The course teaches many of the same skills that are taught in other classes, but with added situational details: how to immobilise an attacker in a location where there are a lot of civilians packed into a crowded space, for example.

Stern thinks that it is vital for the Jewish population in the United States to be armed.


The article continues with quotes and tweets on the subject.
Posted by: trailing wife || 11/06/2018 00:00 || Comments || Link || E-Mail|| [10794 views] Top|| File under:
India-Pakistan
HRCP condemns TLP agreement, says govt failed to preserve state's writ
[DAWN] The Human Rights Commission of Pakistain (HRCP) has condemned the government's recent agreement with the Tehrik-e-Labbaik Pakistain (TLP) following the party's protests against the Supreme Court's acquittal of Asia Bibi.

Last week on Wednesday, the top court had set aside Asia Bibi's death sentence, declaring her innocent and ordered her immediate release from prison, where she had been locked up for nine years on blasphemy charges.

The verdict was followed by protests and sit-ins across the country by religio-political parties ‐ most prominently the TLP ‐ that continued for three days and disrupted life. The threatening language used by TLP's leaders was condemned by Prime Minister Imran Khan

... aka Taliban Khan, who isn't your heaviest-duty thinker, maybe not even among the top five...
as well as ministers, who vowed that the writ of the state would be upheld.

Late Friday, the government reached an agreement with TLP, in which it said that the state would "initiate legal process" to place Asia Bibi's name on the Exit Control List. The government also assured the TLP that it would not contest the review petition filed against the acquittal. In turn, the TLP offered an apology if it "hurt the sentiments or inconvenienced anyone without reason".

In a statement released on Sunday, the HRCP said it was "appalled at the government's failure to preserve the writ of the state and the sanctity of the rule of law".

"What was hailed as a landmark judgement and a human rights
...which often include carefully measured allowances of freedom at the convenience of the state...
victory unravelled into a situation in which there was no distinction between the peaceful right to dissent and the thuggery of mobs," the statement read.

"HRCP is seriously concerned at how quickly the government capitulated to the demands of

murderous Moslem

-led mobs, despite its earlier vow to preserve the writ of the state," it further said.

"The TLP called openly for murder and mutiny, made a mockery of the rule of law and fundamental rights enshrined in the Constitution, and appears to have assumed all the while that its methods were legitimate means of dissent," the commission regretted.

The body urged the government to take a firm stance against elements "that have no qualms about employing violent, extra-constitutional means to have their way".


Posted by: Fred || 11/06/2018 00:00 || Comments || Link || E-Mail|| [10793 views] Top|| File under: Tehreek-i-Labbaik Pakistan
Govt, opposition come to blows in NA as PPP lawmaker terms deal with protesters a 'surrender'
[DAWN] Members of the ruling Pakistain Tehrik-e-Insaf
...a political party in Pakistan. PTI was founded by former Pakistani cricket captain and philanthropist Imran Khan. The party's slogan is Justice, Humanity and Self Esteem, each of which is open to widely divergent interpretations....
(PTI) and the PPP on Monday exchanged hot words and nearly got into a physical altercation after the opposition criticised the agreement reached between the government and religiopolitical groups, who protested the acquittal of Asia Bibi for three days last week.

The fracas began after PPP MNA Shazia Marri termed the deal finalised between the government and protesters as a "surrender document", and in a taunting reference to Prime Minister Imran Khan

... aka Taliban Khan, who isn't your heaviest-duty thinker, maybe not even among the top five...
's surname (Niazi), compared the agreement to the surrender document signed by Gen A.A.K. Niazi that led to the creation of Bangladesh in 1971.

Minister of State for Parliamentary Affairs Ali Muhammad Khan objected to Marri's remarks and asked her to desist from ridiculing an entire clan or tribe for an individual's act. He said it was true that Gen Niazi had surrendered before Indian troops in 1971 but there are other Niazis who are "rendering great services and sacrifices for the nation".

Speaker Asad Qaiser interjected with a warning that no member would ridicule any tribe or clan in their speeches in the future.

However,


a poor excuse is better than no excuse at all...


when Marri insisted she was actually mentioning the name of Gen Niazi and that she would continue to do so, a number of treasury backbenchers stood up and lodged a noisy protest to prevent the PPP

politician

from continuing her speech.

Meanwhile,


...back at the Alamo, Davy was counting their remaining cannon balls and not liking the results...


a PPP MNA from Bloody Karachi


...formerly the capital of Pakistain, now merely its most important port and financial center. It is among the largest cities in the world, with a population of 18 million, most of whom hate each other and many of whom are armed and dangerous...


, Syed Rafiullah, and PTI's MNA from Layyah Abdul Majeed Khan exchanged some hot words.

Getting angry over some remarks uttered by Khan, which could not be heard in the galleries due to noise, Rafiullah was seen charging towards the PTI MNA, but he was physically stopped by a number of

politician

s.

The speaker called the sergeants-at-arms to expel both members from the house. However,


a poor excuse is better than no excuse at all...


after failing to control the situation, he adjourned the sitting till Tuesday morning.


Posted by: Fred || 11/06/2018 00:00 || Comments || Link || E-Mail|| [10793 views] Top|| File under: Govt of Pakistan
'Govt will always defend blasphemy laws'
[DAWN] Federal Minister for Religious Affairs Noorul Haq Qadri defended the government's act of entering into a deal with Tehrik-e-Labbaik Pakistain (TLP) leaders for ending their protest sit-ins over the Supreme Court verdict in Asia Bibi case.

Speaking during the session, the minister, who was a signatory to the agreement, said the government had not used force to disperse the protesters as per the desire of the opposition parties.

He said Prime Minister Khan was constantly in touch with them from China and had also instructed them to resolve the matter peacefully.

He recalled that the previous government of the PML-N had also signed a deal with the same protesters (during the Faizabad sit-in), but it was signed after three weeks and after its law minister resigned. In contrast, he said, the PTI government had succeeded in reaching an agreement in three days and without any resignation.

Qadri stressed that the PTI-led government "will always defend Section 295-C of blasphemy laws".

He said the speech of Prime Minister Khan about the establishment of writ of the state in the country was a policy and it would be implemented during its five-year tenure.

"There is a need to formulate a long-term strategy to avoid such a situation [in the future]," the minister said.


Posted by: Fred || 11/06/2018 00:00 || Comments || Link || E-Mail|| [10796 views] Top|| File under: Govt of Pakistan
MMA to stage 'million march' in Karachi on Thursday against Asia Bibi's acquittal
[DAWN] The Muttahida Majlis-e-Amal (MMA) on Monday said it plans to hold a 'million march' in Bloody Karachi


...formerly the capital of Pakistain, now merely its most important port and financial center. It is among the largest cities in the world, with a population of 18 million, most of whom hate each other and many of whom are armed and dangerous...


on Thursday against the Supreme Court's recent acquittal of Asia Bibi ‐ a Christian woman who was previously condemned to death on blasphemy charges by lower courts.

Last Wednesday, the apex court, in a landmark judgement, had accepted Asia Bibi's appeal against her sentence, following which several religiopolitical parties had taken to the streets to protest, which at some places had escalated into riots.

A day later, JUI-Fazl Chief
Maulana Fazlur Rehman
Deobandi holy man, known as Mullah Diesel during the war against the Soviets, his sympathies for the Taliban have never been tempered by honesty ...
, whose party is one of several that constitutes the multi-party MMA alliance, had announced that a 'million march' would be held in the port city, where he said "the future strategy" on the issue would be chalked out.

Rehman's party today recapitulated their plans, urging party workers to gather at Shahrah-e-Quaideen on November 8.

Thursday's march will be Rehman's second major political event after he headed a rally in Beautiful Downtown Peshawar

...capital of Khyber Pakhtunkhwa administrative and economic hub for the Federally Administered Tribal Areas of Pakistan. Peshawar is situated near the eastern end of the Khyber Pass, convenient to the Pak-Afghan border. Peshawar has evolved into one of Pakistan's most ethnically and linguistically diverse cities, which means lots of gunfire.
last Friday.

In the Peshawar rally, the JUI-F head had held the PTI government responsible for the turmoil in the wake of the SC's verdict, and announced that his countrywide agitation would continue until the government was ousted.


Posted by: Fred || 11/06/2018 00:00 || Comments || Link || E-Mail|| [10793 views] Top|| File under: Jamaat-e-Ulema Islami
Strategy being made to curb violent protests, hate speech: minister
[DAWN] Information Minister Fawad Chaudhry has said the government is preparing a strategy to tackle violent protests and hate speech on sensitive religious issues "without flexing state muscles".

"The interior ministry has been given a task to devise a comprehensive strategy to ensure that no violent protests take place on roads and common people's lives and properties are protected," he told a news conference at PID office here on Monday.

Lauding opposition parties' maturity in the wake of violent protests across the country following Aasia Bibi's acquittal in a blasphemy case, Mr Chaudhry said the growing problem of violent protests on sensitive religious issues would be tackled as a part of national security in consultation with the opposition parties.

He said the federal and provincial governments were busy identifying miscreants who damaged public and private properties and injured people during the three-day countrywide protest last week.

Regretting that the miscreants under the garb of religion burnt private vehicles and even humiliated women, he said: "All provincial governments are required to compensate the damages caused to common people's properties and physical injuries." The Centre would also extend assistance to the provincial governments, he added.


Posted by: Fred || 11/06/2018 00:00 || Comments || Link || E-Mail|| [10793 views] Top|| File under: Govt of Pakistan
Aasia lawyer holds EU, UN responsible for his Pakistan exit
[DAWN] The lawyer who saved Aasia Bibi convicted of blasphemy from death row disclosed on Monday that the UN and EU made him leave the country "against my wishes" because his life was at risk.

Saiful Mulook, who has fled to the Netherlands, said he contacted a United Nations


...a formerly good idea gone bad...


official in Islamabad after violence erupted
like lava from a volcano following the Supreme Court's acquittal of Aasia Bibi on Wednesday.

"And then they (the UN) and the European nation ambassadors in Islamabad, they kept me for three days and then put me on a plane against my wishes," the lawyer told a

presser

in The Hague.

"I pressed them that I would not leave the country unless I get Aasia out of the prison... I am not happy to be here without her, but everybody said that you are the prime target at the moment and the whole world is taking care of Aasia Bibi.

"They were of the view that I was the prime target to be killed, and that my life was in imminent danger. For three days they did not let me open the door, one day I called the French ambassador and said I do not want to be here." The lawyer had previously said before his departure on Saturday that he was leaving because "in the current scenario, it's not possible for me to live in Pakistain".

Mr Mulook arrived in The Hague at the weekend after a short stopover in Rome, with the help of the HVC Foundation, a Dutch group that focuses on the human rights
...not to be confused with individual rights, mind you...
of Christian minorities.

The government struck a deal with the Tehrik-e-Labbaik Pakistain (TLP) group after its supporters blocked main roads in major Pak cities in protest against the court judgement.

Mr Mulook dismissed the deal as a "face-saving" exercise for the TLP and insisted that Aasia would "100 per cent" be freed soon.

"This compromise is nothing but a piece of paper that can be thrown in the dustbin," he said.

It was not clear whether Aasia had had any firm offers of asylum if she left Pakistain, added the lawyer, who said he was "legally authorised" to choose a country for her.


Posted by: Fred || 11/06/2018 00:00 || Comments || Link || E-Mail|| [10793 views] Top|| File under: Govt of Pakistan
Israel-Palestine-Jordan
SWIFT network suspends Iran banks as US sanctions take force
[IsraelTimes] Brussels-based system says 'regrettable' step 'taken in the interest of the stability and integrity of the wider global financial system'

The SWIFT banking network, the backbone for international monetary transfers, said Monday it has suspended several Iranian banks from its service, after the United States reimposed nuclear sanctions on Tehran.

"In keeping with our mission of supporting the resilience and integrity of the global financial system as a global and neutral service provider, SWIFT is suspending certain Iranian banks' access to the messaging system," it said.

"This step, while regrettable, has been taken in the interest of the stability and integrity of the wider global financial system."

SWIFT, the Belgian-based Society for Worldwide Interbank Financial Telecommunication, provides banks with a secure messenger network to allow international transfers.

Without its services, Iranian banks will find it more difficult to do business with any client prepared to brave US sanctions to maintain ties with Tehran.

Some US sanctions on Iranian banks and oil exports had been suspended after Iran signed a landmark 2105 deal with six world powers to curtail its nuclear ambitions.

But these came back into effect Monday after President Donald Trump


...New York real estate developer, described by Dems as illiterate, racist, misogynistic, and what ever other unpleasant descriptions they can think of, elected by the rest of us as 45th President of the United States...


pulled out of the accord and demanded that the world again turn up the economic heat on Tehran.

US Secretary of State Mike Pompeo said waivers would be issued to allow eight countries to buy Iranian oil, but that otherwise the measures would be "relentless."

This could mean European and other banks and businesses face secondary sanctions if Washington deems them in breach of sanctions, and US officials have been pressing SWIFT to act.

The network connects 11,000 banks and financial institutions in 200 countries and territories, while prizing itself on taking a neutral political stance.

It does not hold or manage client funds, but allows the banks to transfer funds by sending messages across the network.

US to exempt China, India, Japan from Iran oil sanctions

[IsraelTimes] The United States will exempt China, India and Japan from oil sanctions on Iran, Secretary of State Mike Pompeo said Monday, while vowing to be "relentless" in pressuring Tehran.

Pompeo listed eight countries that will enjoy temporary waivers from a ban on all oil transactions with Iran: China, India,

Italia

, Greece, Japan, South Korea, Taiwan and The Sick Man of Europe Turkey


...the decaying remnant of the Ottoman Empire....


Pompeo vows the US will be "relentless" in pressuring Iran.
Posted by: trailing wife || 11/06/2018 00:00 || Comments || Link || E-Mail|| [10793 views] Top|| File under: Govt of Iran
Science & Technology
China unveils their copy of Russian Kornet ATGM
China North Industries Corporation (Norinco) has released promo video ahead of the AirShow China 2018 exhibition, which is set to take place in that southern Chinese city from 6–11 November.

Released footage is showing the company's latest capabilities included new man-portable anti-tank guided missile system.

The new Norinco's man-portable anti-tank guided missile system is modelled to resemble that of the Russian-made Kornet tank-killer missiles. New Chinese missile, just as Kornet, has semi-automatic command-to-line-of-sight laser beamriding guidance, flying along the line of sight to engage the target head on in a direct attack profile.

Chinese missile intended for use against tanks, including those fitted with explosive reactive armour (ERA), fortifications, entrenched troops as well as small-scale targets.

The system breaks down into a number of modules: a folding tripod mount, a launch tube which encased missiles are inserted into the rear of, a mandatory daysight tracker unit, and a traversing unit which mounts into the tripod and carries the launch tube and sight, and also includes the weapon's trigger and the bridging clamp which mates with the missile's umbilical data connector.

According to video, a new anti-tank system equipped with infrared cameras for night time use.

The system enables one person to detect a target, aim, fire a missile, track and defeat the target.

Owing to its modular design, the launcher can be placed on a wide range of wheeled and tracked vehicles using a bracket.
Posted by: badanov || 11/06/2018 00:00 || Comments || Link || E-Mail|| [10793 views] Top|| File under:
Syria-Lebanon-Iran
Iran claims to thwart Stuxnet-style Israeli cyberattack
[IsraelTimes] Information minister says a regime with 'a record of using cyber weapons' attempted to damage communication infrastructure but 'returned empty-handed'

Iran accused Israel on Monday of launching a cyberattack against its communications systems, and said it thwarted the hostile effort.

"A regime whose record in using cyber weapons is clear from cases such as Stuxnet has tried this time to damage Iran's communication infrastructure," said Information Minister Mohammad Javad Azari Jahromi on his Twitter account.

He was referring to the Stuxnet virus, discovered in 2010 and believed to have been engineered by Israel and the United States, which damaged nuclear facilities in Iran.

"Thanks to vigilance of the technical teams, they returned empty-handed. We will follow up this hostile action through international forums," Jahromi said.

His deputy, Hamid Fattahi, said technical teams had intercepted multiple attempts to infiltrate their systems early on Monday, which had been "strongly warded off."

Last Wednesday, an Israeli TV report said that Iranian infrastructure and strategic networks had come under attack in the preceding few days by a computer virus similar to Stuxnet but "more violent, more advanced and more sophisticated," but that Israeli officials were refusing to discuss what role, if any, they may have had in the operation.
Posted by: trailing wife || 11/06/2018 00:00 || Comments || Link || E-Mail|| [10794 views] Top|| File under: Govt of Iran
Who's in the News
32
[untagged]
7
Govt of Pakistan
3
Taliban
3
Govt of Iran
2
Islamic State
2
Houthis
2
Tehreek-i-Labbaik Pakistan
2
Moslem Colonists
1
Jamaat-e-Ulema Islami
1
Arab Spring
1
Govt of Syria
1
Sublime Porte
1
Hamas
1
Islamic Movement of Nigeria (Iran)
1
Govt of Saudi Arabia
1
Commies
1
Govt of Iran Proxies
1
Ansar al-Islam (AQIS)
Bookmark
E-Mail Me
The Classics
The O Club
Rantburg Store
The Bloids
The Never-ending Story
Thugburg
Gulf War I
The Way We Were
Bio
Merry-Go-Blog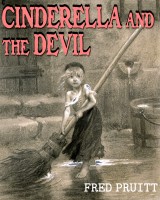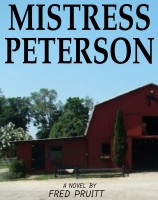 On Sale now!


A multi-volume chronology and reference guide set detailing three years of the Mexican Drug War between 2010 and 2012.

Rantburg.com and borderlandbeat.com correspondent and author Chris Covert presents his first non-fiction work detailing the drug and gang related violence in Mexico.

Chris gives us Mexican press dispatches of drug and gang war violence over three years, presented in a multi volume set intended to chronicle the death, violence and mayhem which has dominated Mexico for six years.
Click here for more information


Meet the Mods
In no particular order...


Steve White
Seafarious
tu3031
badanov
sherry
ryuge
GolfBravoUSMC
Bright Pebbles
trailing wife
Gloria
Fred
Besoeker
Glenmore
Frank G
3dc
Skidmark



Better than the average link...



Rantburg was assembled from recycled algorithms in the United States of America. No trees were destroyed in the production of this weblog. We did hurt some, though. Sorry.
3.238.118.80

Help keep the Burg running! Paypal: