Arabia
Defected Houthi information minister: We were forced to work within coup govt
[ENGLISH.ALARABIYA.NET] In a

presser

in Riyadh on Sunday, the Information Minister of Houthi
...a Zaidi Shia insurgent group operating in Yemen. They have also been referred to as the Believing Youth. Hussein Badreddin al-Houthi is said to be the spiritual leader of the group and most of the military leaders are his relatives. The Yemeni government has accused the Houthis of having ties to the Iranian government, which wouldn't suprise most of us. The group has managed to gain control over all of Saada Governorate and parts of Amran, Al Jawf and Hajjah Governorates. Its slogan is God is Great, Death to America™, Death to Israel, a curse on the Jews ...
militia, Abdul-Salam Jaber, confirmed that he was happy to defect from the militia and join the Yemeni national forces.

"Our arrival in Riyadh opens wider doors to work to restore the legitimacy of Yemen, the homeland that suffered a catastrophe that exceeded the ability of Yemenis to tolerate the practice of the de facto authority in Sanaa," he said, referring to the Houthi militias which took control over Sanaa in 2014.

"We thank the leadership of government for what they have done to secure our travel from Sanaa to Aden and from Aden to Riyadh."

He added: "I want to clarify the current situation within the areas controlled by the Houthis.

"Since September 21, 2014, Yemen

...an area of the Arabian Peninsula sometimes mistaken for a country. It is populated by more antagonistic tribes and factions than you can keep track of. Except for a tiny handfull of Jews everthing there is very Islamic...
has been under a state of repression following the Houthi takeover. The people have been subjected to Houthi domination; what is happening in Yemen now is more dangerous than a coup. "

He also praised the intervention of the Arab coalition.

He also revealed that he was among the team that conducted a "disinformation campaign" in Yemen. He explained that all the Houthi coupists are being supported by Iran and other countries.

"Yemenis will not accept foreign 'projects' that dominate their country."

"We were forced to work within the coup government. But the coupists are now in their last days," he added.


Posted by: Fred || 11/12/2018 00:00 || Comments || Link || E-Mail|| [10793 views] Top|| File under: Houthis
Europe
Polish officials march with nationalists on Independence Day
[Al Jazeera] About 200,000 Poles participated in a march by representatives from the Polish government of President Andrzej Duda and Prime Minister Mateusz Morawiecki and far-right groups on Sunday to celebrate the centenary of the restoration of Poland's independence.

Joachim Brudzinski, minister of internal affairs, tweeted the attendance figure, a far higher number than last year's 60,000 people.

The procession marks the first time Polish officials took part in the "Independence March" - an event that tends to feature racist, anti-immigrant, homophobic and white supremacist slogans.

Organised annually since 2010 by the far-right National Radical Camp, All-Polish Youth and the National Movement, chants at previous events have included: "The whole Poland sings with us: F*** off with the refugees", "Not red, not rainbow but national Poland", "One nation across the borders", and "F*** Antifa".

Most participants at this year's event were peaceful, raising the Polish flag and chanting patriotic slogans.


Posted by: Fred || 11/12/2018 00:00 || Comments || Link || E-Mail|| [10793 views] Top|| File under: Moslem Colonists
Home Front: WoT
Election Supervisor Brenda Snipes may not be Florida's only problem
[Tampa Bay Times] Prominent terror cases with ties to Florida

Sept. 11, 2001: A South Florida man known as Adnan El Shukrijumah


...known formally as Adnan Gulshair Muhammad El Shukrijumah —alias Abu Arif, alias Jafar Al-Tayar, alias Javier Robles. He was a Saudi computer engineer whose Wahhabi missionary father moved the family to Guyana when he was very young. He was a very bad man indeed, until he was (or perhaps was not) killed in Pakistan in 2014...

was wanted by the FBI as a suspected al-Qaida combatant due to his possible connection with the Sept. 11 hijackers. He also was under indictment for planning a suicide bomb attack in 2009 in the New York City subway system. Family members said El Shukrijumah went to Trinidad in 2001, but formerly studied computer engineering at Broward Community College. He sometimes prayed at Al-Iman mosque in Fort Lauderdale and Darul Uloom in Pembroke Pines.


...the latter being a madrassah notorious for the number of jihadis connected to it including "Dirty Bomber" Jose Padilla. Head cleric Maulana Shafayat Mohamed nonetheless poses as moderate...

He was reported killed during a raid in northwest Pakistan on Dec. 6, 2014.

Sept. 11, 2001: Suicide hijackers Mohamed Atta and Marwan al-Shehhi trained at a flight school in Venice, and their accomplice Ziad Jarrah took lessons a block away from the school. Atta and al-Shehhi were responsible for the jets that flew into the World Trade Center, and Jarrah controlled the plane that crashed in rural Pennsylvania. Reports say that at least 14 out of the 19 terrorists responsible for Sept. 11 spent time in South Florida, with at least 12 of them in Palm Beach County.

Sept. 11, 2001: A Saudi family that left their Sarasota home weeks before Sept. 11 had ties to those associated with the terrorist attacks, according to FBI reports. Three of the family members were tied to the Venice flight school where two suicide hijackers from Sept. 11 were trained. The names of the three individuals were blanked out from official documents, but the home in Sarasota was that of Abdulaziz al-Hijji.

Feb. 20, 2003: Former University of South Florida professor Sami Al-Arian was indicted, alleged to be a leader of the Palestinian Islamic Jihad and complicit in the murder of civilians. He was arrested in his Tampa home. Years later, Al-Arian ended up taking a plea deal on greatly reduced charges. He was deported to Turkey on Feb. 5, 2015.

Nov. 22, 2005: Former South Florida resident Jose Padilla was indicted on charges of conspiring to commit terrorist acts. He lived in Fort Lauderdale for an unspecified time where he prayed at Al-Iman mosque. He was transferred to Miami's federal detention facility after the indictment. Before the indictment, Padilla was held as an "enemy combatant" in U.S. Defense Department custody. He was previously arrested in 2002 for allegedly attempting to detonate a "dirty bomb" in the United States.


And on and on it goes.
Posted by: Besoeker || 11/12/2018 00:00 || Comments || Link || E-Mail|| [10798 views] Top|| File under: al-Qaeda
India-Pakistan
Aasia Bibi case: JuD says it believes in legal recourse
[DAWN] The Jamaat-ud-Dawa


...the front organization of Lashkar-e-Taiba...


(JuD) has some reservations over the Aasia Bibi issue but it also has respect for the national institutions including the judiciary and that's why it did not join the recent protest.

Explaining the low profile of the JuD in the otherwise violent protests by religiopolitical parties, party

front man

Ahmed Nadeem told Dawn that the party issued protest call for Friday last two days after the court decision was announced. But as the protests started going violent, the JuD decided to restrict itself to Friday sermons instead of coming on the roads.

"The day the decision was announced, the party consultative body was already in meeting. It discussed the decision threadbare and consulted senior lawyers on the issue. After the consultation, the party thought that it was legal mistake and can only be rectified through legal process. After all, the trial court sentenced her to death after a long trial. Later, the Lahore High Court upheld the sentence. Now the Supreme Court has set her free, giving her the benefit of the doubt.

"The JuD was of the opinion that the quantum of the benefit of the doubt (whether it was reasonable or not) can only be judged by lawyers and only they could plead it before court. So, instead of taking to the street, the party decided to wait for exhaustion of the legal process. That is precisely why the JuD chief was the first to demand a review petition. Others (Mufti Munib, Sirajul Haq

...current head of the Pak Jamaat-e-Islami. Siraj was born in 1962 and entered politics shortly after that...
et al) followed him the next day," says Mr Nadeem.

Substantiating his claim of non-violence being party philosophy, Mr Nadeem said the party kept its cool even when the government took over its charity organizations. It only challenged the decision in court. It did not go violent when its leader Hafiz Muhammad Saeed was jugged
Youse'll never take me alive coppers!... [BANG!]... Ow!... I quit!
in January this year and the party chief himself had directed his men to stay peaceful and concentrate on

Kashmire

Day. "It only goes to prove that the party respects the legal process and will wait for its exhaustion," he said and added: "It was very much part of a day-long (Friday) peaceful protest but went quiet when protests turned violent."


Posted by: Fred || 11/12/2018 00:00 || Comments || Link || E-Mail|| [10794 views] Top|| File under: Lashkar e-Taiba
Israel-Palestine-Jordan
Netanyahu said to warn crisis with Russia over downed plane worse than thought
[IsraelTimes] Prime Minister Benjamin Netanyahu told the security cabinet that the crisis in ties with Russia following the downing of a Russian jet by Syrian anti-aircraft missiles during an Israeli strike is worse than initially believed, Hadashot TV news reports.

"The crisis with Putin is far worse than we thought," the network quotes Netanyahu saying following his trip to Bulgaria last week.

Russia has blamed Israel for the downing of the plane, a charge denied by Jerusalem, and, in recent weeks, has ramped up its criticism of Israeli Arclight airstrike
s in Syria.

"Putin sees the downing of the plane as a personal affront to his prestige and this is an important component in his perception of power," Netanyahu reportedly said.

"Therefore, this is a strategic blow that made the crisis worse," he is said to have added.

Posted by: trailing wife || 11/12/2018 00:00 || Comments || Link || E-Mail|| [10794 views] Top|| File under:
Syria-Lebanon-Iran
Reports suggest Iran executes 22 people in Ahwaz
[ENGLISH.ALARABIYA.NET] Unconfirmed reports have suggested that Iran has allegedly executed more than 22 people, accusing them of being behind the ISIS-claimed attack on a military parade in the southwestern Iranian city of Ahwaz last October.

The sources said the authorities of the Revolutionary Court had informed some of the families of those allegedly executed on Thursday.

A relative of the victims said the Revolutionary Court summoned some of the families of those who were reportedly executed and handed them death warrants, without any information about the corpses, and warned them not to hold funerals or risk prosecution.

In the wake of the attack on the military parade, the Iranian security tossed in the clink
Drop the rosco, Muggsy, or you're one with the ages!
hundreds of Ahwazi activists, including civil society activists who do not belong to any

krazed killer

groups.

Human rights activists say the Iranian authorities used the attack as an opportunity to attack civil society activists and intellectuals interested in the national rights of Arabs in southern Iran.


Posted by: Fred || 11/12/2018 00:00 || Comments || Link || E-Mail|| [10795 views] Top|| File under: Govt of Iran
US, Israel, Saudi, UAE plotting against Iran: Analyst
[PRESSTV] The upcoming trip of the US government's highest official on Iran matters to Israel and the United Arab Emirates shows Washington and its regional allies are plotting against Tehran, an American analyst says

The US State Department said Friday that the US State Department's Special Representative for Iran Brian Hook was going to meet with Tel Aviv and Abu Dhabi officials between November 12 and 20 to discuss cooperation on countering what it called "Iranian threats."

It also said that the "US is committed" to working with its "allies and partners to fully implement" what it referred to as Washington's "maximum pressure campaign" against Iran.

Speaking to Press TV on Sunday, former US Senate candidate Mark Dankof said the trip showed how a shared desire to curb Iran's influence had prompted Washington and its regional allies together to form a "nefarious" alliance.

"[President Donald] Trump campaigned on an America-first foreign policy and yet it's the same old Zionist game plan and the same old Zionist playbook he is resorting to," Dankof said.

Noting that Hook has been involved with Washington companies that are linked to "usual suspects" who promote globalist policies, the analyst said the trip was basically an attempt to put more pressure on Iran under a plot that also involves Israel and Soddy Arabia


...a kingdom taking up the bulk of the Arabian peninsula. Its primary economic activity involves exporting oil and soaking Islamic rubes on the annual hajj pilgrimage. The country supports a large number of princes in whatcha might call princely splendor. When the oil runs out the rest of the world is going to kick sand in the Soddy national face...



Posted by: Fred || 11/12/2018 00:00 || Comments || Link || E-Mail|| [10793 views] Top|| File under: Govt of Iran
Top Saudis discussed assassinating Iran's General Soleimani in 2017, sources tell NY Times
[PRESSTV] Saudi Major General Ahmed al-Assiri, who has allegedly been fired over the killing of Jamal Khashoggi, took part at a meeting in Riyadh in 2017 that involved plans to assassinate the kingdom's "determined enemy," Iran's Major General Qassem Soleimani

, as well as sabotaging Iran's economy, The New York Times


...which still proudly displays Walter Duranty's Pulitzer prize...
reports, citing three sources familiar with the matter.

The March 2017 meeting in Riyadh brought together businessmen that "pitched a $2 billion plan to use private intelligence operatives to sabotage the Iranian economy," read the report released Sunday.

"Top Saudi intelligence officials close to Crown Prince Mohammed bin Salman
...Crown Prince of Soddy Arabia


...a kingdom taking up the bulk of the Arabian peninsula. Its primary economic activity involves exporting oil and soaking Islamic rubes on the annual hajj pilgrimage. The country supports a large number of princes in whatcha might call princely splendor. When the oil runs out the rest of the world is going to kick sand in the Soddy national face...


as of 2016....
asked a small group of businessmen last year about using private companies to assassinate Iranian enemies of the kingdom," it said.


Posted by: Fred || 11/12/2018 00:00 || Comments || Link || E-Mail|| [10793 views] Top|| File under: Govt of Saudi Arabia
Who's in the News
28
[untagged]
5
Taliban
3
Islamic State
2
Hamas
2
Govt of Iran
2
Houthis
2
Commies
2
Moslem Colonists
1
al-Qaeda
1
Tin Hat Dictators, Presidents for Life, & Kleptocrats
1
Lashkar e-Taiba
1
Jemaah Islamiyah
1
Lashkar e-Jhangvi
1
Govt of Saudi Arabia
1
Govt of Pakistan
Bookmark
E-Mail Me
The Classics
The O Club
Rantburg Store
The Bloids
The Never-ending Story
Thugburg
Gulf War I
The Way We Were
Bio
Merry-Go-Blog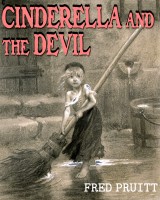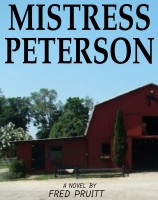 On Sale now!


A multi-volume chronology and reference guide set detailing three years of the Mexican Drug War between 2010 and 2012.

Rantburg.com and borderlandbeat.com correspondent and author Chris Covert presents his first non-fiction work detailing the drug and gang related violence in Mexico.

Chris gives us Mexican press dispatches of drug and gang war violence over three years, presented in a multi volume set intended to chronicle the death, violence and mayhem which has dominated Mexico for six years.
Click here for more information


Meet the Mods
In no particular order...


Steve White
Seafarious
tu3031
badanov
sherry
ryuge
GolfBravoUSMC
Bright Pebbles
trailing wife
Gloria
Fred
Besoeker
Glenmore
Frank G
3dc
Skidmark



Better than the average link...



Rantburg was assembled from recycled algorithms in the United States of America. No trees were destroyed in the production of this weblog. We did hurt some, though. Sorry.
3.236.143.121

Help keep the Burg running! Paypal: