-Lurid Crime Tales-
Body of suspected MS-13 victim discovered in Long Island park
[NYPOST] The decomposing corpse of what cops believe is a victim of MS-13 has been discovered in a Long Island park, law enforcement sources said Saturday.

The remains were found in the Massapequa Preserve, just 100 to 150 feet from where another victim of the brutal gang, 19-year-old Julio Espantzay, was found butchered to death in 2017, Det. Lt. Stephen Fitzpatrick, commanding officer of Nassau County Police Department's Homicide Division, said Saturday.

Cops investigating Espantzay's killing had developed information about another victim and have been searching for remains in the 600-acre preserve for two years. On Friday, they found them.

"We had many indications with the dogs that this area might be where the person might be," Fitzpatrick said. "As we started to excavate we found the remains of a human being.

"We do believe we know who this person is," he added, noting the medical examiner will identify the victim.

It wasn't clear if there were obvious signs of trauma to the decomposed body, a source said.


Posted by: Fred || 05/26/2019 00:00 || Comments || Link || E-Mail|| [6515 views] Top|| File under: Narcos
Afghanistan
Taliban's Spring Offensive Has Failed: Khalid
[ToloNews] Acting Defense Minister Assadullah Khalid, who addressed a ceremony on the introduction of the new commander of the Special Operations Forces in Kabul on Saturday, said the Taliban


...the Pashtun equivalent of men...


's spring offensive has failed and that the group has made no progress in any part of the country since the start of their offensive.

Taliban's spring offensive was announced on April, days after government's security plan. Following the offensive announcement, war intensified in a number of provinces, but Khalid said the group has made no progress since then.

The acting defense minister said the bravery and sacrifices of the Afghan National Defense and Security Forces have stopped the enemy and their foreign supporters from changing anything in Afghanistan so far this year.

"This year, the enemies along with their foreign supporters were not able to change anything in Afghanistan. This all shows your heroism and sacrifices," said Khalid.

Khalid praised the Afghan commandos for their achievements and said the government fully supports the forces because they play a crucial role in foiling the Taliban's plans and activities.

"We always appreciate your heroism. It is our responsibility to fully support you," Khalid added.

The new commander of the Afghan Special Operations Forces Mohammad Fareed Ahmadi, meanwhile, warned the Taliban to stop fighting to the

Afghan cops

, otherwise, they will be eradicated.

Ahmadi said the Afghan commandos, who conduct the special operations, will change the direction of war to peace and stability.

"Together we will change the trend of war to peace in support of the Afghan people," he said. "I'm warning the Taliban fighters. Do not kill yourself for no reason. Have mercy on your families."

Ahmadi called on the Taliban fighters to stop listening to their leaders because they fuel the fight under the order of foreign countries.

"Do not listen to your Taliban leaders who sit under the flags of other countries," he said. "I warn foreign terrorists. Leave Afghanistan or this will be your graveyard."

Major Mohammad Farid Ahmadi Takes Charge As Lieutenant General In Special Operations Corps Of Afghan Military

[Reporterly] Major Mohammad Farid Ahmadi has formally assumed charge of the Special Operations Corps of the Afghan military at the rank of Lieutenant General.

Before this MG Ahmadi served as the head of the Joint Special Operations Centre for one year. His educational background has been associated with millitary from the start. His military training/education started from military high school.

MG Ahmad earned his Master's degree in Military Sciences from the Parachute Commando University of Russia. He attained his Staff Officer education in an academy in America. He obtained his second Master's degree in International Relations, International Security and Strategy from London's Royal College.

Moreover, he also completed his Strategic Defense Studies at the Royal College of Defense Studies. He was involved in the military assignments of the likes of platoon commander to currently commanding Special Operations Corps.
Posted by: trailing wife || 05/26/2019 00:45 || Comments || Link || E-Mail|| [6480 views] Top|| File under: Taliban
Pentagon calls terror groups key obstacle in Taliban talks
[DAWN] The US Department of Defence has highlighted the presence of terrorist groups in Afghanistan as the key issue that would determine the fate of the ongoing talks between the United States and the Taliban
...Arabic for students...
The latest report by the Pentagon's 'Lead Inspector General for Operation Freedom's Sentinel' reviews the quarter ending March 31 and covers the activities of terrorist groups in both Afghanistan and Pakistain.

It focuses "particularly (on) Al Qaeda and ISIS-K," noting that those two groups "remain a central focus of the Operation Freedom Sentinel (OFS) mission and has emerged as one of the key concerns in the ongoing peace negotiations."


So....the Taliban are Moderate Muslims™? Go ahead, pull the other one


Operation Freedom's Sentinel (OFS) is the official name used by the US government for the US-led global war on terrorism.

"As the peace talks continue, the questions of whether the Taliban can help influence and deny sanctuary to these groups, and the extent to which an ongoing US counter-terrorism presence may be required, have become more prominent," says the report while highlighting Washington's concerns in Afghanistan.

US and Afghan officials have stated that there are at least 20 terrorist organizations operating in Afghanistan and Pakistain. The report includes estimates of how many fighters these groups have in the region.

The report notes that most of these groups do not have global aspirations or reach. "For example, Tehrik-e-Taliban Pakistain, one of the larger groups, focuses on fighting the Pak government," it adds.

According to these estimates: ISIS-K, Haqqani Network and Tehrik-e-Taliban Pakistain are the three largest groups in the region. Each has between 3,000 to 5,000 fighters.

The Islamic Emirate High Council is the fourth with 1,000 fighters. Al Qaeda, one of the strongest terrorist groups in the region before the US invasion has now been reduced to 300 fighters.

Islamic Movement of Uzbekistan and Lashkar-e Taiba also have about 300 fighters. Tariq Gidar Group has 100-300 fighters, Jamaat ul-Ahrar


...a splinter group of the Pak Taliban led by Maulana Qasim Khurasani. The group has pledged allegiance to Mullah Omar and has agreed to follow his ideology, such as it is. It's probably the latest incarnation of the splinter group Ahrarul Hind since Khurasani used to head that group...


200, Islamic Turkestan Movement 100, Islamic Jihad


...created after many members of the Egyptian Moslem Brotherhood decided the organization was becoming too moderate. Operations were conducted out of Egypt until 1981 when the group was exiled after the assassination of President Anwar Sadat. They worked out of Gaza until they were exiled to Lebanon in 1987, where they clove tightly to Hezbollah. In 1989 they moved to Damascus, where they remain a subsidiary of Hezbollah...


Union 25 and Jamaat Dawa Koran 25.
Posted by: Fred || 05/26/2019 00:00 || Comments || Link || E-Mail|| [6549 views] Top|| File under: Taliban
Africa Horn
Somali Policeman Sentenced To Death Over Murder
[RADIOSHABELLE] A military court in Mogadishu has sentenced Somali police officer to death for killing a rickshaw driver earlier this month.

The court has found guilty, the 26-year-old policeman Ali Mohamud Ahmed for deliberately shooting dead, Abdirazak Yusuf Gure, a civilian tuk-tuk driver and also injuring civilian bystander Ali Hashi Matan on May 8 in Hodan district of Mogadishu.

Military tribunal Judge Col. Nur Ali Shute announced the sentence following hearing that involved witnesses from both sides on Saturday.

The sentenced police officer, Ahmed, can appeal the sentence within a period of one month.

The court that faces criticism from human rights


When they're defined by the state or an NGO they don't mean much...


advocacy groups also hears cases related to

gang

al-Shabaab
...
the personification of Somali state failure...
members.

The court also sentenced several members to death before.
Posted by: Fred || 05/26/2019 00:00 || Comments || Link || E-Mail|| [6499 views] Top|| File under:
Sudan military council chief visits Egypt
[ENGLISH.ALARABIYA.NET] The head of Sudan's ruling military council arrived in Cairo on Saturday, an airport official said, the general's first foreign trip since taking power after the April ouster of president Omar al-Bashir

Head of the National Congress Party. He came to power in 1989 when he, as a brigadier in the Sudanese army, led a group of officers in a bloodless military coup that ousted the government of Prime Minister Sadiq al-Mahdi and eventually appointed himself president-for-life. He has fallen out with his Islamic mentor, Hasan al-Turabi, tried to impose shariah on the Christian and animist south, resulting in its secessesion, and attempted to Arabize Darfur by unleashing the barbaric Janjaweed on it. Sudan's potential prosperity has been pissed away in warfare that has left as many as 400,000 people dead and 2.5 million displaced. Omar has been indicted for genocide by the International Criminal Court but nothing is expected to come of it.
General Abdel Fattah al-Burhan's visit to Egypt comes after Sudanese protest leaders announced a two-day strike from Tuesday as talks with the military over installing civilian rule remain suspended.

The umbrella protest movement is at odds with the generals over whether the transitional body to rule Sudan should be headed by a military or civilian figure.

Egypt, whose President Abdel Fattah al-Sissi currently chairs the African Union


...a union consisting of 53 African states, most run by dictators of one flavor or another. The only all-African state not in the AU is Morocco. Established in 2002, the AU is the successor to the Organisation of African Unity (OAU), which was even less successful...


, backs Sudan's military council and has urged African nations to allow it "more time" for a handover to civilian rule.


Posted by: Fred || 05/26/2019 00:00 || Comments || Link || E-Mail|| [6476 views] Top|| File under: Govt of Sudan
Africa North
Despite Western-backed response, Sahel jihadists gaining ground
[PULSE.NG] Areas of insecurity on the Sahara's poor, arid southern rim are widening, analysts say, even as the so-called G5 Sahel group -- Burkina Faso


...The country in west Africa that they put where Upper Volta used to be. Its capital is Oogadooga, or something like that. Its president is currently Blaise Compaoré, who took office in 1987 and will leave office feet first, one way or the other...


, Chad, Mali, Mauritania and Niger -- seek to expand their anti-terror campaign.

"Overall, the security situation in the Sahel continued to deteriorate, having spillover effects on neighbouring countries that are not members of G5 Sahel, including Benin, Cote d'Ivoire (Ivory Coast) and Togo," United Nations


...aka the Oyster Bay Chowder and Marching Society...


Secretary-General Antonio Guterres said this month.

Guterres said in recent months,

gang

s had been sighted on Mauritania's border with Mali, attacks on security forces had continued unabated in Mali itself, "terrorist groups, militias and armed gangs" had proliferated in Burkina, and jihadists had killed dozens of soldiers and civilians in Niger.

At the end of last year more than 120,000 people had been displaced in Mali, a tripling in the space of a year, while 160,000 have fled their homes in Burkina.

According to a French military source, there are about 2,000 fighters across the Sahel, of which up to 1,400 are in Mali.

Their hallmark tactics -- brutal gun attacks,

roadside kaboom

ings and hostage taking -- seek to weaken the rule of law and authority of the state, often fomenting intercommunal fighting on which they capitalise.


Posted by: Fred || 05/26/2019 00:00 || Comments || Link || E-Mail|| [6477 views] Top|| File under: al-Qaeda in North Africa
Europe
Anna, a young woman seeking love and Allah
[DW] Elke Müller is fighting for her daughter Anna, who fell in love with a young Afghan and converted to Islam. Her mother spoke to DW about feeling alienated and her fear that Anna might become radicalized.


A modern parent's nightmare. It might have been avoided had Abdul been sent back to wherever he came from as soon as his asylum application was rejected. Instead he remains in Germany, waiting for Anna to turn 18 so he can marry her and take her back with him.
Posted by: trailing wife || 05/26/2019 02:23 || Comments || Link || E-Mail|| [6517 views] Top|| File under: Moslem Colonists
Malta rescues 216 migrants in upsurge of Mediterranean crossings
This is stupidity squared and cubed, because they know where it leads.

[AlAhram] A Maltese armed forces patrol boat picked up more than 200 migrants colonists from two dinghies in the Mediterranean and was bringing them to Malta on Saturday, a

front man

said.

At least one pregnant woman and a number of children were believed to be among the 216 rescued migrants colonists. Their nationality was not known.

An AFM

front man

said a patrol boat had been deployed to a sinking dinghy south of Malta on Friday. After picking up the migrants colonists, it was diverted to a second dinghy while on its way to Malta, picking up those migrants colonists as well.

The armed forces said that with good weather conditions prevailing, departures of migrants colonists from Libya, Tunisia, and Algeria had increased in the past two days, resulting in 12 migrant boats arriving in Sicily, Sardinia, and Lampedusa.

The Libyan

coasties

said on Friday it had rescued 290 migrants colonists from inflatable rafts near the capital Tripoli


...a confusing city, one end of which is located in Lebanon and the other end of which is the capital of Libya. Its chief distinction is being mentioned in the Marine Hymn...


.
Posted by: trailing wife || 05/26/2019 01:56 || Comments || Link || E-Mail|| [6486 views] Top|| File under: Moslem Colonists
India-Pakistan
More about ISIS in India and Pakistan
[Jpost] According to the ISIS-affiliated Amaq News Agency, the terror organization on May 11 officially proclaimed the existence of "Waliyah of Hind," or India Province. Shortly afterward, on May 15, ISIS said it had established an additional stronghold called "Wilayah Pakistain."

Amaq claimed that Wilayah Pakistain had already inflicted casualties on Indian army soldiers in the village of Amshipora in the Shopian district of India-administered

Kashmire

. Indian police confirmed the presence of ISIS fighters in the contested area and noted that security forces recently killed Ishfaq Ahmad Sofi, an alleged ISIS operative in the region.



A recent UN Security Council counter-terrorism report revealed that ISIS has been using Pakistan-based organizations such as Lashkar-i-Jhangvi and Jamaat-ul-Ahrar to carry out terror attacks on its behalf.

According to local media reports, Sofi had been associated for more than a decade with several

gang

s in

Kashmire

before joining Islamic State
...formerly ISIS or ISIL, depending on your preference. Before that al-Qaeda in Iraq, as shaped by Abu Musab Zarqawi. They're very devout, committing every atrocity they can find in the Koran and inventing a few more. They fling Allah around with every other sentence, but to hear the pols talk they're not really Moslems....
The establishment of Wilayah Pakistain sent shock waves through local law enforcement agencies, and on May 16, Islamabad's security forces raided suspected terrorist locales in Quetta, the capital of Balochistan


...the Pak province bordering Kandahar and Uruzgun provinces in Afghanistan and Sistan Baluchistan in Iran. Its native Baloch propulation is being displaced by Pashtuns and Punjabis and they aren't happy about it...


Province. The forces killed nine ISIS members during a three-hour long operation, a spokesperson for the chief of the Balochistan police told the Media Line. Four Paks

maimed

during the assault were rushed to a hospital.

Though this was the first direct face-off between Pak forces and ISIS, the latter has been carrying out attacks in Pakistain for years. As far back as February 2016, Pakistain's Intelligence Bureau had warned the government that ISIS was emerging as a threat.

Concern over the extent of ISIS's power resurfaced a year later following a

suicide kaboom

at the Shrine of Lal Shahbaz Qalandar ‐ located in Pakistain's historic city of Sehwan ‐ which killed scores of people and injured some 300 others.

A recent UN Security Council counter-terrorism report revealed that ISIS has been using Pakistain-based organizations such as Lashkar-e-Jhangvi

... a 'more violent' offshoot of Sipah-e-Sahaba Pakistain. LeJ's purpose in life is to murder anyone who's not of utmost religious purity, starting with Shiites but including Brelvis, Ahmadis, Christians, Jews, Buddhists, Rosicrucians, and just about anyone else you can think of. They are currently a wholly-owned subsidiary of al-Qaeda ...
and Jamaat-ul-Ahrar to carry out terror attacks on its behalf.

Analysts believe that ISIS is desperate to establish new strongholds, including in Afghanistan, where it has repeatedly clashed with the Taliban
...Arabic for students...
"ISIS has been looking for new ventures after it was defeated in Iraq and Syria. Even in Afghanistan, things are not in ISIS's favor," Rashid Hussain, a Rawalpindi-based security expert, told The Media Line. "It is now trying its luck in Pakistain, India and Sri Lanka, where it already has been outsourcing attacks."

Alarmed by ISIS's growing influence in the region, Pakistain and Russia are working together to curb the group's activities.

"Since ISIS has challenged both nations... Islamabad and Moscow are working together to counter the group," a

bigwig

in Pakistain's Counter-Terrorism Department told The Media Line on condition of anonymity.

The official said the two countries have been cooperating since 2016, adding that a "major shift in Russia's policy... [came] after it expressed concerns about the possibility of Afghanistan turning into a refuge for Islamic State

murderous Moslems

fleeing from Iraq and Syria. This is why it has extended [assistance] to Pakistain and the Taliban."
Posted by: trailing wife || 05/26/2019 01:32 || Comments || Link || E-Mail|| [6531 views] Top|| File under: Islamic State
Modi won election with anti-Pakistan sentiments: JI
[DAWN] Narendra Modi has won the election with the wave of anti-Pakistain sentiments and the Hindu bias but he will have to give up his extremism and adopt a balanced approach for regional peace, says Jamaat-e-Islami
...The Islamic Society, founded in 1941 in Lahore by Maulana Sayyid Abul Ala Maududi, aka The Great Apostosizer. The Jamaat opposed the independence of Bangladesh but has operated an independent branch there since 1975. It maintains close ties with international Mohammedan groups such as the Moslem Brotherhood. the Taliban, and al-Qaeda. The Jamaat's objectives are the establishment of a pure Islamic state, governed by Sharia law. It is distinguished by its xenophobia, and its opposition to Westernization, capitalism, socialism, secularism, and liberalist social mores...
acting emir Liaqat Baloch.

Addressing a Friday congregation, he said two billion people living in South Asia could march on the road to development and prosperity by resolving the

Kashmire

issue according to the will of the Kashmiris.

Earlier, talking to a workers delegation at Mansoora, he said the government had shattered the masses' dreams of a Naya Pakistain within 10 months. The JI would hold an Awami March on June 16 at Faisalabad


...formerly known as Lyallpur, the third largest metropolis in Pakistain, the second largest in Punjab after Lahore. It is named after some Arab because the Paks didn't have anybody notable of their own to name it after...


against the incompetence and poor performance of the government.

AZEEM: JI Secretary General Amirul Azeem said the PTI was trying to add fuel to fire created by past rulers. Speaking at an Iftar dinner, he said instead of improving its performance, the government was taxing the poor to generate funds.


Posted by: Fred || 05/26/2019 00:00 || Comments || Link || E-Mail|| [6476 views] Top|| File under: Jamaat-e-Islami
Pakistani peacekeeper posthumously awarded UN medal for 'supreme sacrifice in the line of duty'
[DAWN] Pakistani peacekeeper Naik Naeem Raza, who served the United Nations peacekeeping mission in the Democratic Republic of the Congo and was martyred last year, was on Saturday posthumously awarded a UN medal by Secretary General António Manuel de Oliveira Guterres.

Raza had embraced martyrdom during an ambush on a UN Convoy in January 2018, according to a press release by the Inter-Services Public Relations (ISPR), the military's media wing.

"The medal is awarded to blue helmets for their supreme sacrifice in the line of duty," read the statement issued by the military's mouthpiece.

According to the press release, 156 Pakistan Peacekeepers have so far laid down their lives for global peace and stability.


That and $3.96 would get him a cup of coffee, if he wasn't dead.
Posted by: Fred || 05/26/2019 00:00 || Comments || Link || E-Mail|| [6480 views] Top|| File under:
Iraq
Senior Peshmerga official warns of PMF excesses in Diyala
[Rudaw] "They raid Kurdish homes every night, burn their wheat and barley farms, blow up their cars, and plant bombs in their farms so they flee the place," Mahmoud Sangawi, the head of Diyala Peshmerga front told Rudaw. "This round of Arabization has started in a different way and with a different strategy. It is the Hashd al-Shaabi who is responsible for this," Sangawi claimed, referring to the PMF by its Arabic name.
Said Ali Husseini, head of PMF relations in northern Iraq, rejected the allegations and told Rudaw English on Saturday that the Peshmerga commander's comments regarding recent incidents are "unfortunate" and said the PMF enjoy good relations with the Peshmerga forces.

Sangawi who led the Peshmerga forces against the Islamic State
...formerly ISIS or ISIL, depending on your preference. Before that al-Qaeda in Iraq, as shaped by Abu Musab Zarqawi. They're very devout, committing every atrocity they can find in the Koran and inventing a few more. They fling Allah around with every other sentence, but to hear the pols talk they're not really Moslems....
(ISIS) for three years in Diyala province, known as Garmaser in Kurdish, accuses several groups within PMF of acting on their own accord, in flagrance of the central orders of Prime Minister Abdul-Mahdi or President Barham Salih.

"The Asa'ib Ahl al-Haq listens neither to Adil Abdul-Mahdi nor the president of the republic or any other authority," Sangawi said naming other groups such as Badr Organization and Harakat Hezbollah al-Nujaba of acting in the same way with no regard for central government authority.

Tensions between Kurds and Arabs in the disputed areas in Kirkuk,


... a thick stew of Arabs, Turkmen, Kurds, and probably Antarcticans, all of them mutually hostile most of the time...


Diyala and Salahaddin provinces have flared since October 2017 when the Kurdish Peshmerga forces retreated from these areas in the aftermath of the Kurdistan referendum for independence. The tension has created a security void that has allowed surviving elements of the Islamic State to attack both Kurdish and Arab villages in the area.

"There is a security vacuum in the town, which has paved the way for

faceless myrmidons

to burn peoples' crops," Mohammed Mala Hasan, the mayor of the town of Khanaqin in Diyala province, told Rudaw English on May 18.

"In the past, we thought if the Shiites, who were oppressed like us, assume power, they would listen to us and coexist with us... Instead, they came and created hell for the Kurds," Sangawi said on Thursday. "They destroyed everywhere starting from Jalawla up to Khanaqin and Peshmerga territory."

The PMF spokesperson in the North says the PMF enjoys good relations with Peshmerga forces, bringing up the example of a meeting held with Peshmerga three days ago in the east of Tuz Khurmatu. "We said we are ready to cooperate with Peshmerga [to combat ISIS in these areas] ... This proves that our relations with Peshmerga are good," he said, while admitting that there could be "individual" cases of criminal action by Hashd members "which do not represent Hashd."
Posted by: trailing wife || 05/26/2019 00:00 || Comments || Link || E-Mail|| [6521 views] Top|| File under: Govt of Iran Proxies
Supporters of Iraqi Shiite cleric hold sit-ins against war
[Rudaw] Thousands of supporters of an Iraqi populist Shiite

holy man

held sit-ins around Iraq on Friday night, saying their country should not be a battlefield between the United States and Iran.

The sit-ins come days after a rocket slammed into Baghdad's fortified Green Zone, landing less than a mile from the sprawling US Embassy. No injuries were reported and no group

grabbed credit

.

In Baghdad, more than 3,000 people gathered Friday night in central Tahrir Square chanting "no to war" and "yes to peace." In the southern city of Basra, Iraq's third largest, more than 2,000 men and women gathered for a similar sit-in.


Remember back in the old days, when Tater could call up a mob of tens of thousands? How the mighty have fallen.

The demonstrators are supporters of influential

holy man
Moqtada Tater al-Sadr


... the Iranian catspaw holy man who was 22 years old in 2003 and was nearing 40 in 2010. He spends most of his time in Iran, safely out of the line of fire, where he's learning to be an ayatollah...


, who recently said that any political party that would drag Iraq into a US-Iran war "would be the enemy of the Iraqi people."

"The aim of these demonstrations is to distance Iraq from any war," said

holy man

Ibrahim al-Jabiri, a member of al-Sadr's movement, as supporters stood by waving Iraqi flags and white roses signaling peace.

There have been concerns recently that Iraq could once again get caught in the middle. The country hosts more than 5,000 US troops, and is home to powerful Iranian-backed militias, some of whom want those US forces to leave.

For the Shiite-majority Iraq to be a theater for proxy wars is not new. It lies on the fault line between Shiite Iran and the mostly Sunni Arab world, led by powerhouse Soddy Arabia


...a kingdom taking up the bulk of the Arabian peninsula. Its primary economic activity involves exporting oil and soaking Islamic rubes on the annual hajj pilgrimage. The country supports a large number of princes in whatcha might call princely splendor. When the oil runs out the rest of the world is going to kick sand in the Soddy national face...


, and has long been the setting in which the Saudi-Iran rivalry for regional supremacy played out.

After America's 2003 invasion of Iraq to oust dictator Saddam Hussein, American troops and Iranian-backed

Lions of Islam

fought pitched battles around the country, and scores of US troops were killed or

maimed

by sophisticated Iranian-made weapons.
Posted by: trailing wife || 05/26/2019 00:00 || Comments || Link || E-Mail|| [6476 views] Top|| File under: Govt of Iran Proxies
Southeast Asia
Indonesia lifts social media curbs targeting hoaxes during unrest
[ENGLISH.ALARABIYA.NET] Indonesia on Saturday lifted temporary social media restrictions that were imposed to stop online hoaxes during an eruption of violence around the announcement of official election results.

Communications Ministry official Semuel Abrijani Pangerapan told a news conference that social media had returned to normal.

The restrictions came into force on Wednesday after rioting broke out in the Indonesian capital following protests against the victory of President Joko Widodo in last month's election.



Eight people were killed and more than 900 hurt when rallies by supporters of defeated presidential candidate Prabowo Subianto descended into violence with police firing tear gas and rubber bullets as well as using water canon to quell unrest.

Eight people were killed and more than 900 hurt when rallies by supporters of defeated presidential candidate Prabowo Subianto descended into violence with police firing tear gas and rubber bullets as well as using water canon to quell unrest.

Retired general Prabowo has alleged the election was rigged.

The election supervisory agency has said there was no evidence of systematic cheating and independent observers have said the poll was free and fair.

Authorities have blamed a rise in online hoaxes, some calling for violent post-election attacks, for inflaming tensions and brought in social media restrictions in order to prevent "provocations."

The move imposed limits on the ability to upload videos or photos on social media platforms such as Twitter, Facebook and its platforms Instagram and Whatsapp.

The curbs had been criticized by opposition figures as being authoritarian.

Pangerapan said the government planned to tighten existing regulations to combat online hoaxes.

"We will make it an obligation for all social media platforms to actively remove hoaxes and fake news," he said.

Posted by: Fred || 05/26/2019 00:00 || Comments || Link || E-Mail|| [6474 views] Top|| File under:
Syria-Lebanon-Iran
Lebanon Deports Sixteen Syrians
[AnNahar]

Leb

has "summarily deported" at least 16 Syrians, some of them registered refugees, by forcing them to sign "voluntary repatriation forms," human rights
...which often include carefully measured allowances of freedom at the convenience of the state...
groups said on Friday.



Leb

hosts nearly one million Syrian refugees -- a significant burden for a country of four million people -- and there has been mounting pressure for them to go home even though the U.N. says many areas remain unsafe to return to.

The 16 were all removed to Syria on April 26 after they arrived at Beirut airport, Human Rights Watch and four other groups said in a joint report.

Most of them were sent back to

Leb

after they were barred from entering Cyprus via The Sick Man of Europe Turkey


...Qatar's colony in Asia Minor....


, quashing their plans to seek asylum, it said.

At least five were registered with the United Nations


...the Oyster Bay money pit...


refugee agency, it added.

"Lebanese authorities shouldn't deport anyone to Syria without first allowing them a fair opportunity to argue their case for protection," said HRW's acting Middle East director, Lama Fakih.

The report said around 30 Syrians have been deported from Beirut airport this year by

Leb

's General Security agency.

The latest deportees said they were "pressured" by General Security officers at the airport into signing documents stating that they were "voluntarily" returning to Syria.

"My biggest fears returning to Syria are that I would be conscripted and have to fight, or that I would be locked away
I ain't sayin' nuttin' widdout me mout'piece!
because the regime has me on a wanted list or because of a case of mistaken identity," the report quoted one of the deportees as saying.

"If I wasn't scared of arrest, I wouldn't have left Syria in the first place."

General Security estimates that over 170,000 Syrian refugees returned home from

Leb

between December 2017 and March 2019.

Despite some returns, the United Nations says the country as a whole remains unsafe for large-scale repatriations.
Posted by: trailing wife || 05/26/2019 01:56 || Comments || Link || E-Mail|| [6494 views] Top|| File under:
Hezbollah warns US plan could naturalise Palestinian diaspora
[PULSE.NG] Speaking days after the US announced a May conference in Bahrain to lay out economic aspects of its long-awaited Israeli-Paleostinian peace plan, Hezbollah chief Hassan Nasrallah warned of an "ominous deal aimed at eliminating the Paleostinian cause".


How terribly perspicacious of him. This man sees deeper into a stone than most.

He said the conference's focus on economic issues "may open the door wide open to the question of naturalising the Paleostinian brothers in

Leb

and the countries where they are located".


It should have happened generations ago, just like Israel did for the same number of Jews expelled from the Muslim world after 1948.

The right of return for more than 700,000 refugees who were expelled or fled during the creation of the State of Israel in the late 1940s -- and their millions of descendants -- is a key pillar of the Paleostinian cause.

The vast majority cling tightly to hopes, enshrined in a key UN Security Council resolution, of returning to lands their families once owned but which are now inside Israel.

An estimated 174,000 Paleostinian refugees live in

Leb

, according to a census by national authorities in 2017.

The UN estimates there are tens of thousands more.

Hezbollah has long championed the Paleostinian cause, but the Paleostinian presence is controversial in

Leb

, where many blame them for causing the bitter civil war that ravaged the country between 1975 and 1990.



Leb

's Paleostinian camps suffer poverty, overcrowding, unemployment, poor and dangerous housing conditions and a lack of infrastructure.

Today, "it's not enough to say we're all against naturalisation -- the danger of naturalisation is approaching," Nasrallah said during a televised address marking the 19th anniversary of Israel's withdrawal from southern

Leb

.


Posted by: Fred || 05/26/2019 00:00 || Comments || Link || E-Mail|| [6478 views] Top|| File under: Hezbollah
Syrian Army killed nearly 350 jihadists, Turkish-backed rebels in northwestern Syria: Russia
[ALMASDARNEWS] The Syrian Army has faced several attacks from Hay'at Tahrir al-Sham

in the northwestern countryside of the Hama Governorate, killing up to 350

holy warriors

and destroying six tanks and armored infantry carriers, Major General Viktor Kupchishin, chief of the Russian Center for Reconciliation of the Opposing Parties in Syria, said on Friday.

"Throughout the day, government forces repelled attacks by illegal

gang

s near the settlements of Kafr Naboudeh and Huayz in the Hama governorate. Since May 21, while rebuffing

bad boy

's attacks the Syrian government army has destroyed up to 350 terrorists, five tanks, one armored infantry carries, 27 pickup trucks with heavy machineguns, two 'jihad cars' and three multiple missile launcher systems," he said.

According to Kupchishin, illegal

gang

s are seeking to make up for the losses and are pulling troops, weapons and military hardware to the settlement of Kafr Naboudeh.

"Over the past two days, more than 800

bad boy

s, at least seven tanks, three armored infantry carries, 15 pickup trucks with heavy machineguns have been pulled to the southwestern part of the Idlib de-escalation zone. According to reconnaissance data,

holy warriors

are planning to use from two to four car stuffed with explosives and driven by

jacket wallah

s to stage an offensive on the Syrian army," he said.

He did not rule out that illegal

gang

s may stage fake attacks with the use of toxic agents to later put the blame for them on the Syrian army.

Twelve settlements in the Latakia and Hama governorates within the Idlib de-escalation zone came under shelling by

forces of Evil

during the day.


Posted by: Fred || 05/26/2019 00:00 || Comments || Link || E-Mail|| [6476 views] Top|| File under: Govt of Syria
Iran can sink US warships with 'secret weapon': Iranian commander
[ALMASDARNEWS] Iran has signaled its readiness to use its "secret" weaponry in order to sink US warships which were earlier delivered to the Persian Gulf region.

"America [...] is sending two warships to the region. If they commit the slightest stupidity, we will send these ships to the bottom of the sea along with their crew and planes using two missiles or two new secret weapons," General Morteza Qorbani, an adviser to Iran's military command, told the semi-official Iranian news agency Mizan.

The statement comes amid mounting US-Iran tensions which exacerbated earlier this month, when the US imposed more anti-Iran sanctions and sent an aircraft carrier strike group, a squadron of B-52 bombers and a battery of Patriot missiles to the Middle East.

Iran, for its part, suspended some of its obligations under the 2015 Iran nuclear deal, also known as the Joint Comprehensive Plan of Action (JCPOA).

Meanwhile,


...back at the shouting match, Bart was wondering if fisticuffs would be appropriate at this point...


76 retired US generals, admirals and ambassadors have signed an open letter to US President Donald Trump


...New York real estate developer, described by Dems as illiterate, racist, misogynistic, and what ever other unpleasant descriptions they can think of, elected by the rest of us as 45th President of the United States...


, urging him against instigating a war with the Islamic Theocratic Republic.

"A war with Iran, either by choice or miscalculation, would produce dramatic repercussions in the already-destabilized Middle East and drag the United States into another armed conflict at immense financial, human, and geopolitical cost," the letter reads.

The letter comes after Trump said that Washington would deploy some 1,500 additional troops to the Middle East. The US President, however, said earlier that Washington hoped that the situation would not come to war.

Iranian Supreme Leader Ayatollah Ali Khamenei, for his part, underscored that Tehran does not intend to wage war with the US, but will continue to resist Washington.


Posted by: Fred || 05/26/2019 00:00 || Comments || Link || E-Mail|| [6477 views] Top|| File under: Govt of Iran
Iranian Deputy Foreign Minister to visit Qatar, Oman and Kuwait for talks
[ENGLISH.ALARABIYA.NET] Iran's Deputy Foreign Minister Abbas Araghchi will begin on Sunday a tour of Qatar

...an emirate on the east coast of the Arabian Peninsula. It sits on some really productive gas and oil deposits, which produces the highest per capita income in the world. They piss it all away on religion, financing the Moslem Brotherhood and several al-Qaeda affiliates. Home of nutbag holy manYusuf al-Qaradawi...
, Oman, and Kuwait, Fars news agency reported.

Aragchi's visit to the Gulf coincides with Iranian Foreign Minister Mohammad Javad Zarif's two-day visit to the Iraqi capital of Baghdad after finishing a tour of several Asian countries, including India, China, and Japan.

Last week, the deputy Iranian foreign minister told a German envoy seeking to preserve the 2015 nuclear deal that Iran's patience was over and urged the treaty's remaining signatories to fulfill their commitments after the United States pulled out.

Tensions have soared between Iran and the United States since Washington sent more military forces to the Middle East, including an aircraft carrier, B-52 bombers, and Patriot missiles, in a show of force against what US officials say are Iranian threats to its troops and interests in the region.

On Wednesday, US officials said the Defense Department was considering a US military request to send about 5,000 additional troops to the Middle East.


Posted by: Fred || 05/26/2019 00:00 || Comments || Link || E-Mail|| [6476 views] Top|| File under: Govt of Iran
Iranian general: We've exported our culture to armed groups in Yemen, Lebanon
[ENGLISH.ALARABIYA.NET] The assistant to the Iranian army's chief, Brigadier General Hassan Seifi, said that they have been able to "export their culture" to

gang

s in Yemen,

Leb

,

Gazoo

, and Afghanistan who can "overcome the largest army in the world."

"These groups do not rely on military science or tactical capabilities, which is one of their strengths. The enemy must see Iran's regular military capabilities close in the field. We tell the enemy that Iran is ready and not afraid of the messages and dangers of any war," Seifi wrote in a piece published by Mehr news agency.

The Iranian general ruled out war with the United States amid tensions between the two countries. However,


the way to a man's heart remains through his stomach...


he stressed that the Iranian forces "are fully ready ... and any attack on Iran will be expensive for the US."

"We believe rational Americans and their experienced commanders will not let their radical elements lead them into a situation from which it would be very difficult to get out, and that is why they will not enter a war," Seifi said.

The comments come after the US said it was sending 1,500 troops to the region in what it called an effort to bolster defenses against Tehran, and it accused Iran's Revolutionary Guards of direct responsibility for attacks on tankers this month.

Iran has threatened to disrupt oil shipments through the Strait of Hormuz if the United States tries to strangle Tehran's economy by halting its oil exports through increased sanctions.

Separately, an Iranian military official said Iran could sink US warships in the Gulf.


Posted by: Fred || 05/26/2019 00:00 || Comments || Link || E-Mail|| [6475 views] Top|| File under: Govt of Iran
Iranian FM Zarif in Baghdad amid tensions with US
[ENGLISH.ALARABIYA.NET] Iraq's parliament speaker said on Saturday that Baghdad is ready to mediate between the United States and Iran if it is asked to do so.

Mohamad Halbousi's comments, carried by state TV, came shortly after Iran's Foreign Minister Mohammad Javad Zarif arrived in Baghdad beginning a two-day visit.

Tension between the US and Iran have escalated ever since the Trump administration withdrew last year from the 2015 nuclear deal between the Islamic Theocratic Republic and world powers and reinstated American sanctions that have badly damaged the Iranian economy.

President Donald Trump


...New York real estate developer, described by Dems as illiterate, racist, misogynistic, and what ever other unpleasant descriptions they can think of, elected by the rest of us as 45th President of the United States...


has argued that the nuclear deal failed to sufficiently curb Iran's ability to develop nuclear weapons or halt its support for militias throughout the Middle East that the US argues destabilize the region.

"We are ready to mediate to solve the crisis between Washington and Tehran if we are asked for that," al-Halbousi, whose country has close ties with both Washington and Tehran, said. He added that there has been "no official request for such mediation."

Iraqi Prime Minister Adel Abdul-Mehdi said earlier this week that Iraq will send delegations to the US and Iran to help end tensions between the two countries, adding that Baghdad is neutral in the conflict.

On May 19, a rocket was fired into Baghdad's heavily fortified Green Zone, landing less than a mile from the sprawling US Embassy.

There were no injuries and no group

grabbed credit

, but the rocket was believed to have been fired from east Baghdad - which is home to Iran-backed Shiite militias.

During his visit to Baghdad, Zarif will meet his Iraqi counterpart Mohammed al-Hakim, Iraqi President Barham Salih, and Abdul-Mehdi, according to Iran's state news agency.

Iraq's Foreign Ministry

front man

Ahmad Sahhaf said Zarif will discuss the situation in the region and ways of finding common ground.


Posted by: Fred || 05/26/2019 00:00 || Comments || Link || E-Mail|| [6475 views] Top|| File under: Govt of Iran
Who's in the News
18
[untagged]
8
Islamic State
6
Taliban
5
Commies
4
Govt of Iran
4
Sublime Porte
3
Govt of Iran Proxies
2
Moslem Colonists
2
al-Nusra
2
Govt of Syria
2
Narcos
1
Govt of Saudi Arabia
1
Govt of Pakistan
1
Houthis
1
Baloch Liberation Army
1
Govt of Sudan
1
Jaish-e-Mohammad
1
Palestinian Authority
1
Hezbollah
1
al-Qaeda in North Africa
1
Jamaat-e-Islami
1
Boko Haram (ISIS)
1
Arab Spring
Bookmark
E-Mail Me
The Classics
The O Club
Rantburg Store
The Bloids
The Never-ending Story
Thugburg
Gulf War I
The Way We Were
Bio
Merry-Go-Blog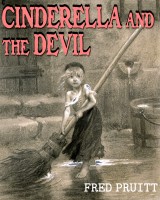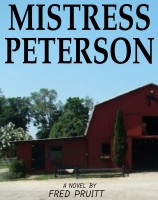 On Sale now!


A multi-volume chronology and reference guide set detailing three years of the Mexican Drug War between 2010 and 2012.

Rantburg.com and borderlandbeat.com correspondent and author Chris Covert presents his first non-fiction work detailing the drug and gang related violence in Mexico.

Chris gives us Mexican press dispatches of drug and gang war violence over three years, presented in a multi volume set intended to chronicle the death, violence and mayhem which has dominated Mexico for six years.
Click here for more information


Meet the Mods
In no particular order...


Steve White
Seafarious
Pappy
lotp
Scooter McGruder
john frum
tu3031
badanov
sherry
ryuge
GolfBravoUSMC
Bright Pebbles
trailing wife
Gloria
Fred
Besoeker
Glenmore
Frank G
3dc
Skidmark
Alaska Paul



Better than the average link...



Rantburg was assembled from recycled algorithms in the United States of America. No trees were destroyed in the production of this weblog. We did hurt some, though. Sorry.
3.238.225.8

Help keep the Burg running! Paypal: