Africa Subsaharan
Iran currently setting up terror cells in W. Africa to attack U.S., others
[Jpost] The Islamic Theocratic Republic of Iran

...a theocratic Shiite state divided among the Medes, the Persians, and the (Arab) Elamites. Formerly a fairly civilized nation ruled by a Shah, it became a victim of Islamic revolution in 1979. The nation is today noted for spontaneously taking over other countries' embassies, maintaining whorehouses run by clergymen, involvement in international drug trafficking, and financing sock puppet militias to extend the regime's influence. The word Iran is a cognate form of Aryan, the abbreviation IRGC is a cognate form of Stürmabteilung (or SA), the term Supreme Guide is a cognate form of either Shah or Führer or maybe both, and they hate Jews Zionists Jews. Their economy is based on the production of oil and vitriol...
is spreading its state-sponsored terrorism to Western African countries to attack the US and Western assets, the British Daily Telegraph reported on Wednesday.

"Iran is setting up a network of terror cells in Africa to attack US and other Western targets in retaliation for Washington's decision to impose sanctions against Tehran, according to Western security officials," according to the newspaper.
Continued on Page 49
Posted by: trailing wife || 06/25/2019 00:00 || Comments || Link || E-Mail|| [6472 views] Top|| File under: Govt of Iran Proxies
Down Under
Australian Islamic State Orphans Rescued from Syria Camp
[AnNahar] Eight orphans of Australian Islamic State

...formerly ISIS or ISIL, depending on your preference. Before that they were al-Qaeda in Iraq, as shaped by Abu Musab Zarqawi. They're really very devout, committing every atrocity they can find in the Koran and inventing a few more. They fling Allah around with every other sentence, but to hear western pols talk they're not really Moslems....
fighters have been spirited out of a camp in Syria, Prime Minister Scott Morrison said Monday, in an apparent U-turn.

The children and grandchildren of two notorious jihadis are now in the care of Australian officials, he said in a statement.

The children are believed to be aged between two and 17 and were living in a camp in northern Syria -- making consular access all but impossible.

Morrison previously indicated his government would only help citizens if they approached an embassy or consulate but appeared to have had a change of heart.

"The fact that parents put their children into harm's way by taking them into a war zone was a despicable act," Morrison said in a statement.

"However,


the hip bone's connected to the leg bone...


children should not be punished for the crimes of their parents."


The group includes three surviving children and two grandchildren of Sydney-born Khaled Sharrouf -- who came to prominence after posting a photo of one of his sons holding the head of a Syrian soldier.

There are also three children of Yasin Rizvic who travelled from Australia to Syria with his wife.

Both Islamic State fighters are presumed dead.

Morrison did not name the children or elaborate on how they were removed, but confirmed they were "repatriated from the conflict zone into the care of Australian government officials".

The Australian Broadcasting Corporation reported that the children had been moved to a country neighbouring Syria.

Their case had gained widespread attention after the grandmother of the Sharrouf children -- 17-year-old heavily pregnant Zaynab, her younger sister Hoda, their eight-year-old brother Hamzeh, and Zaynab's two young children Ayesha, three, and Fatima, two -- had pleaded with Canberra to bring them home.

Grandmother Karen Nettleton even travelled to the camp earlier this year to meet them but was rebuffed by authorities, and Morrison said he did not want to put Australian lives at risk.

The prime minister on Monday repeated his concerns, adding that "repatriating these children was not a decision the Australian government made lightly".

"Australia's national security and the safety of our people and personnel have always been our most important considerations in this matter," he said.
Posted by: trailing wife || 06/25/2019 01:05 || Comments || Link || E-Mail|| [6469 views] Top|| File under: Islamic State
Israel-Palestine-Jordan
Israel shuts off fuel supplies to Gaza after spate of arson attacks
[IsraelTimes] Israel announced Tuesday morning that it would cut supplies of fuel to the Gazoo
...Hellhole adjunct to Israel and Egypt's Sinai Peninsula, inhabited by Gazooks. The place was acquired in the wake of the 1967 War and then presented to Paleostinian control in 2006 by Ariel Sharon, who had entered his dotage. It is currently ruled with an iron fist by Hamaswith about the living conditions you'd expect. It periodically attacks the Hated Zionist Entity whenever Iran needs a ruckus created or the hard boyz get bored, getting thumped by the IDF in return. The ruling turbans then wave the bloody shirt and holler loudly about oppression and disproportionate response...
Strip after a rash of cross-border arson attacks.

At least 13 brush fires were sparked in southern Israel on Monday by balloon-borne incendiary devices launched from the coastal Paleostinian territory, the local fire service said.

"In the wake of the uptick of incendiary balloons from Gaza into Israel and arsons in the Gaza border area, it has been decided to stop transfers of fuel to the Gaza power station via the Kerem Shalom crossing beginning this morning," COGAT, the Defense Ministry body charged with liaising with the Paleostinians, said in a statement.

The punitive measure marks a shift after Israel over the last several weeks opted instead to put various restrictions on the size of the Strip's fishing zone in response to arson attacks.

Israel in the past has cut off fuel supplies to Gaza's sole electricity station in response to attacks emanating from the Strip, though such moves have drawn criticism from Paleostinians and the international community for worsening an already dire humanitarian situation in the Strip.

The restrictions on the fishing zone had also been criticized for punishing fisherman who had no link to the airborne attacks. Last week, Israel extended the fishing zone to 10 nautical miles, after it had been closed entirely for several days.

There was no immediate response to the move from authorities in Gaza, which is ruled by the

Hamas, a contraction of the Arabic words for "frothing at the mouth",

terror group.

Posted by: trailing wife || 06/25/2019 01:58 || Comments || Link || E-Mail|| [6480 views] Top|| File under: Hamas
Palestinians react to Kushner plan
[Al Jazeera] Analysts have rebuked the economic part of the United States's Middle East peace plan for failing to address the main problem that has heavily curbed the Paleostinian economy - the 52-year-old Israeli military occupation over the Paleostinian territories.

The economic plan was released by the White House on Saturday and is set to be presented during a US-led workshop in Bahrain on June 25-26.

When the document was released, many noticed that the 40-page plan was void of any political context with the words "occupation", "freedom", "equality", "blockade" missing.

"The absence of those words is actually quite glaring and it's very indicative of what they see is the issue," Diana Buttu, a Haifa-based analyst and former legal adviser to Paleostinian peace negotiators, told Al Jazeera.

"They've put together this optimal, pie-in-the-sky plan that any person who's involved in economic development would love to see. But it's not applicable to Paleostine because they've taken away the political context."

At the heart of the plan is a proposed $50bn investment fund which would be split between Paleostinians in the occupied territories (more than half of the total amount) and its neighbours Egypt,

Leb

and Jordan.


Posted by: Fred || 06/25/2019 00:00 || Comments || Link || E-Mail|| [6481 views] Top|| File under: PLO
Syria-Lebanon-Iran
U.N. says 55,000 linked to IS in Syria, Iraq should be tried or freed
Geneva (IraqiNews.com) ‐ U.N. human rights
...which are usually entirely different from personal liberty...
chief Michelle Bachelet said on Monday that 55,000 captured Islamic State

...formerly ISIS or ISIL, depending on your preference. Before that they were al-Qaeda in Iraq, as shaped by Abu Musab Zarqawi. They're really very devout, committing every atrocity they can find in the Koran and inventing a few more. They fling Allah around with every other sentence, but to hear western pols talk they're not really Moslems....
fighters, including foreigners, and their families detained in Syria and Iraq should face fair prosecution or be freed,

Rooters

reported.

States "must assume responsibility for their nationals" and should not inflict statelessness on fighters' children who have already suffered so much, Bachelet also told the U.N. Human Rights Council as it opened a three-week session in Geneva.

The 55,000 include alleged

imported muscle

from nearly 50 countries and 11,000 family members held at the al-Hol camp in northeastern Syria "in deeply sub-standard conditions", she said.

Authorities in northeast Syria have been urging Western countries to take back citizens who joined Islamic State and their relatives after the U.S.-backed Syrian Democratic Forces (SDF) captured the group's last enclave this year.

"Foreign family members should be repatriated unless they are to be prosecuted for crimes in accordance with international standards. Children, in particular, have suffered grievous violations of their rights ‐ including those who may have been indoctrinated or recruited by

ISIS

to perpetrate violent acts," Bachelet said.
Posted by: trailing wife || 06/25/2019 00:04 || Comments || Link || E-Mail|| [6465 views] Top|| File under: Islamic State
Hezbollah is now giving orders to Syria's army – and using it to spy on Israel
[IsraelTimes] In a reality once unthinkable, Assad's troops along Golan border are heeding commanders of the Iran-backed terror group, and helping it prepare for conflict with the Jewish state.

Earlier this month, the Syrian Observatory for Human Rights, a UK-based watchdog group, reported that Israeli fighter jets struck Hezbollah positions on the Syrian side of the Golan Heights. There was no Israeli comment on the claim.

The report said one of the targets was a post on Tel al-Harra, a mountain that is considered a strategic point that overlooks the Golan Heights, while the other was in Quneitra, near the UN-monitored border crossing with Israel, where Arab media reports a Syrian air-defense position and a Hezbollah intelligence center are located.
Continued on Page 49
Posted by: trailing wife || 06/25/2019 00:00 || Comments || Link || E-Mail|| [6476 views] Top|| File under: Hezbollah
Iranian Navy commander warns downing of US drone can be repeated
[ALMASDARNEWS] On 20 June, Iran
...a theocratic Shiite state divided among the Medes, the Persians, and the (Arab) Elamites. Formerly a fairly civilized nation ruled by a Shah, it became a victim of Islamic revolution in 1979. The nation is today noted for spontaneously taking over other countries' embassies, maintaining whorehouses run by clergymen, involvement in international drug trafficking, and financing sock puppet militias to extend the regime's influence. The word Iran is a cognate form of Aryan, the abbreviation IRGC is a cognate form of Stürmabteilung (or SA), the term Supreme Guide is a cognate form of either Shah or Führer or maybe both, and they hate Jews Zionists Jews. Their economy is based on the production of oil and vitriol...
downed a US spy drone, stating that it had violated the Iranian border. The US military confirmed that the aircraft had been shot down, claiming, however, that it was flying in international airspace in the Strait of Hormuz.

Everyone saw the downing of the unmanned drone", navy commander Rear Admiral Hossein Khanzadi was quoted as saying by the Tasnim news agency. "I can assure you that this firm response can be repeated, and the enemy knows it".

US President Donald Trump
...the Nailer of NAFTA...
previously claimed that after the incident Washington planned a retaliatory attack, which was aborted 10 minutes prior to its start. Trump noted that the Arclight airstrike

...KABOOM!...
could have led to the deaths of around 150 Iranians, according to Pentagon estimates, and he decided it was a disproportionate response.

​In the meantime, the US president stressed that he hadn't "called the strike against Iran BACK", but rather "just stopped it from going forward at this time". The US also introduced a new round of sanction against the Islamic Theocratic Republic.

The drone was downed amid another escalation between Tehran and Washington, with the US increasing its military presence in the Middle East, citing an alleged threat from Iran.


Posted by: Fred || 06/25/2019 00:00 || Comments || Link || E-Mail|| [6474 views] Top|| File under: Govt of Iran
Trump sanctions Iran's Supreme Leader
President Donald Trump said he's imposing sanctions on Iran's supreme leader, Ayatollah Ali Khamenei, and his office, a provocative step designed to increase pressure on the Islamic Republic.

Trump told reporters at the White House on Monday that the sanctions would deny Khamenei access to financial resources.

"The supreme leader of Iran is the one who ultimately is responsible for the hostile conduct of the regime," Trump said.


No more Twitter for you Supreme Mullah!
Posted by: 3dc || 06/25/2019 00:00 || Comments || Link || E-Mail|| [6465 views] Top|| File under: Govt of Iran
Terror Networks
UN rights boss urges states to repatriate ISIL fighters' families
[Al Jazeera] Thousands of relatives of suspected

ISIS

fighters should be taken back by their countries of origin, the United Nations


...an organization conceived in the belief that we're just one big happy world, with the sort of results you'd expect from such nonsense...


human rights


One man's rights are another man's existential threat.


chief has said.

Speaking at the UN Human Rights Council as it opened its annual summer session in Geneva, Michelle Bachelet said on Monday that children, in particular, had suffered "grievous violations" of their rights.

"Foreign family members should be repatriated, unless they are to be prosecuted for crimes in accordance with international standards," she said.

The UN Children's Fund (UNICEF) estimates that there are 29,000 children of

imported muscle

in Syria, of which 20,000 are from Iraq.

In total, more than 55,000 suspected

ISIS

fighters and their families have been detained in Syria and Iraq following the

gang

's collapse. Most of them are citizens of these two countries, but overall the suspected

ISIS

fighters come from nearly 50 countries, Bachelet said.


Posted by: Fred || 06/25/2019 00:00 || Comments || Link || E-Mail|| [6474 views] Top|| File under: Islamic State
Home Front: Culture Wars
Boston rabbi suggests congregants bring guns to synagogue for protection
Here's hoping more congregations of all faiths and denominations make the same decision.

[Jpost] A rabbi here has asked congregants to consider bringing guns to religious services as a form of protection in response to recent shootings at synagogues across the country.

Rabbi Dan Rodkin of Shaloh House in Brighton, a Boston neighborhood with a large number of Russian-speaking Jews, told the public radio station WBUR that the rise in hate crimes across the country and the loss of life at the Chabad at Poway and the Tree of Life Synagogue in Pittsburgh influenced his thinking.

Rodkin fears that increased safety measures implemented at Shaloh House ‐ they include security cameras, reinforced glass windows and panic buttons ‐ are no longer sufficient protection. The rabbi said the actions of an off-duty officer at the Poway Chabad center, where one woman was murdered, may have prevented further casualties.

"I know it sounds horrible, but I think it's a very logical approach for the situation we're in," he said in an interview on the WBUR "Morning Edition" program. "I don't want people to have guns. But I think to protect our families, it's a necessity now."

Several of his congregants, including former soldiers and retired police, are now carrying guns into daily services at Rodkin's synagogue, which also operates a day school.

According to the Shaloh House website, "It was founded under the auspices and instruction of the Lubavitcher Rebbe, who envisioned the creation of a Jewish school in Boston that would serve the needs of the children from non-observant families."

Rodkin, who said in the interview that he plans to get a gun and organize training for new firearm owners, was not available for comment.

Neal Gold, the president of the Massachusetts Board of Rabbis, told WBUR that he understands the concerns about security but said individuals and synagogues have to balance a tension between safety and the Jewish tenet of welcoming the stranger.

Recent violence targeting Jewish houses of worship has heightened concern at synagogues in Massachusetts and across the country, he said.

Massachusetts has seen a rise in anti Semitic incidents and hate crimes, including recent arson attacks against two Boston-area Chabad centers.

Jeremy Yamin, director of security and operations at Combined Jewish Philanthropies of Greater Boston, who advises the area's Jewish institutions, told the radio station that he has heard from other synagogues who are weighing the same question about congregants carrying guns. He cautioned that the decision to carry a gun is not simple and that even those trained with firearms would face a myriad of uncertainties if they confronted an active shooter in their synagogue.
Posted by: trailing wife || 06/25/2019 00:00 || Comments || Link || E-Mail|| [6499 views] Top|| File under:
Government
Long banned for FBI, CAIR still consults with fed, state, local gov't law enforcement
Another branch of the deep state swamp, CAIR is an unindicted co-conspirator in the 2007 Holy Land Foundation for Relief and Development terror-financing case. The government alleged the Texas-based group, once the largest Muslim charity in the U.S., funneled millions of dollars to the Palestinian militant group Hamas...
[PJMedia] A group banned from associated with the FBI because of its alleged ties to

Hamas, a regional Iranian catspaw,

is still a go-to resource for law enforcement officials in South Florida.

The leaders of Council on American Islamic Relations Florida recently met with the U.S. Attorney's Office for the Southern District of Florida. Those leaders included Wilfredo Amr Ruiz and Nezar Hamze. This meeting was held within the context of a federal program called Group Violence Initiative, which is designed to counter gang violence in inner-city communities.

FBI policy has formally prohibited the federal law enforcement agency from associating with CAIR since 2008, due to the group's documented ties to organizations involved with financing the terrorist group Hamas. A similar policy does not exist for the U.S. Department of Justice despite previous efforts in Congress to encourage the DOJ to institute such a policy, despite federal prosecutors writing that "from its founding by

Moslem Brüderbund

leaders, CAIR conspired with other affiliates of the

Moslem Brüderbund

to support terrorists." CAIR has also been designated as a terrorist organization by the United Arab Emirates.

Despite these relationships, CAIR Florida has continued to successfully interface with federal officials. In 2017, CAIR Florida participated in a DHS Civil Rights and Civil Liberties town hall and in 2016, the Department of Homeland Security hired the CAIR Florida branch to facilitate a training event between DHS and State Department officials and French Law enforcement.
Posted by: trailing wife || 06/25/2019 00:00 || Comments || Link || E-Mail|| [6496 views] Top|| File under: Muslim Brotherhood
Who's in the News
43
[untagged]
6
Islamic State
4
Moslem Colonists
3
Sublime Porte
3
Govt of Iran
2
Govt of Syria
2
Hamas
2
Govt of Iran Proxies
1
Govt of Iraq
1
al-Nusra
1
Muslim Brotherhood
1
Palestinian Authority
1
PLO
1
Hezbollah
Bookmark
E-Mail Me
The Classics
The O Club
Rantburg Store
The Bloids
The Never-ending Story
Thugburg
Gulf War I
The Way We Were
Bio
Merry-Go-Blog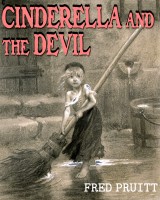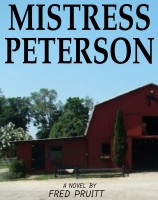 On Sale now!


A multi-volume chronology and reference guide set detailing three years of the Mexican Drug War between 2010 and 2012.

Rantburg.com and borderlandbeat.com correspondent and author Chris Covert presents his first non-fiction work detailing the drug and gang related violence in Mexico.

Chris gives us Mexican press dispatches of drug and gang war violence over three years, presented in a multi volume set intended to chronicle the death, violence and mayhem which has dominated Mexico for six years.
Click here for more information


Meet the Mods
In no particular order...


Steve White
Seafarious
Pappy
lotp
Scooter McGruder
john frum
tu3031
badanov
sherry
ryuge
GolfBravoUSMC
Bright Pebbles
trailing wife
Gloria
Fred
Besoeker
Glenmore
Frank G
3dc
Skidmark
Alaska Paul



Better than the average link...



Rantburg was assembled from recycled algorithms in the United States of America. No trees were destroyed in the production of this weblog. We did hurt some, though. Sorry.
107.21.85.250

Help keep the Burg running! Paypal: