-Lurid Crime Tales-
Prosecutors to seek death penalty over Texas shooting
[ENGLISH.ALARABIYA.NET] Prosecutors are to seek the death penalty for the gunman behind a mass shooting at a Walmart store in Texas that killed 20 people, the local district attorney said on Sunday.

"I can tell you from the outset, the state charge is capital murder and so he is eligible for the death penalty," District Attorney Jaime Esparza told a press conference.

"We will seek the death penalty."
Posted by: Fred || 08/05/2019 00:00 || Comments || Link || E-Mail|| [6549 views] Top|| File under:
Afghanistan
US Military Calls ISIS in Afghanistan a Threat to the West
[AAWSAT] Senior United States military and intelligence officials are sharply divided over how much of a threat ISIS in Afghanistan poses to the West, a critical point in the Trump administration's debate over whether American troops stay or withdraw after nearly 18 years of war.

American military commanders in Afghanistan have described ISIS affiliate there as a growing problem that is capable of inspiring and directing attacks in Western countries, including the United States.

But intelligence officials in Washington disagree, arguing the group is mostly incapable of exporting terrorism worldwide. The officials believe that ISIS in Afghanistan, known as ISIS Khorasan, remains a regional problem and is more of a threat to the Taliban
Continued on Page 49
Posted by: Fred || 08/05/2019 00:00 || Comments || Link || E-Mail|| [6482 views] Top|| File under: Islamic State
Africa North
Saadi Gaddafi's Family Plans Int'l Lawsuit to Release him
[AAWSAT] The family of slain former Libyan leader Muammar Qadaffy
...The late megalomaniac dictator of Libya, admired everywhere for his garish costumes, funny hats, harem of cutie bodyguards, and incoherent ravings. As far as is known, he is the only person who's ever declared jihad on Switzerland...
has warned that it would file lawsuits locally and internationally to press for the release of his third son Saadi, accusing the parties detaining him of torture.

In April last year, Tripoli


...a confusing city, one end of which is located in Lebanon and the other end of which is the capital of Libya. Its chief distinction is being mentioned in the Marine Hymn...


's court of appeals acquitted Saadi Qadaffy of murdering Bashir al-Rayani, a former footballer and coach of Tripoli's al-Ittihad football club, in 2005.

Since his extradition from Niger in March 2014, Saadi has been held in al-Hadaba prison in the Libyan capital Tripoli.

His family said in a statement carried by the pro-Qadaffy Jana news agency that it would "file the lawsuits against all those involved in Saadi's incarceration and his torture despite being acquitted by the court."

It claimed that Saadi's captors denied him the appropriate medical care, putting his life in danger.

The family urged the international community and human rights


...which are often intentionally defined so widely as to be meaningless...


officials to assume their legal and moral responsibilities against those who have "lost their conscience" and continued to "torture" Saadi Qadaffy despite his acquittal.

Al-Hadaba is among the most notorious prisons in Libya where thousands of prisoners, including former regime figures, are held.

A source close to the Qadaffy family told Asharq al-Awsat that several lawyers have been tasked with filing the lawsuits against a "long list of personalities who will be accused of involvement in torturing Saadi and denying him freedom."


Posted by: Fred || 08/05/2019 00:00 || Comments || Link || E-Mail|| [6486 views] Top|| File under: Arab Spring
Africa Subsaharan
Zakzaky's trial: Kaduna Govt assures citizens of security, free movement
[PULSE.NG] Ahead of Monday's ruling on Sheikh Ibrahim El-Zakzaky's


...former leader of the Muslim Brotherhood in Nigeria, he converted to Shi'ism after a visit to Iran, and now is a fiery Iranian sock puppet. He's head of the Islamic Movement of Nigeria (IMN), which Nigeria declared a terror group in 2019. Like the Muslim Brotherhood, its spinoffs, including Boko Haram, are much more violent. He is the only Zakzaky in our archives, though the rest of his name suffers considerable variation...

application for medical leave by a Kaduna High Court, the Kaduna State Government has assured citizens of security and free movement.

This was contained in a statement by Samuel Aruwan, the Commissioner, Internal Security and Home Affairs, made available to the News Agency of Nigeria (NAN) on Sunday in Kaduna.

According to the statement, appropriate security arrangements had been made to protect citizens and uphold law and order across the city.

It urged residents to go about their lawful businesses as their freedom of movement is guaranteed.

The statement further stated that residents should ignore the scaremongering by certain interests making the round of possible breakdown of law and order in the city.

Zakzaky 2019-07-28 Court declares Shiite movement a terrorist group
Zakzaky 2019-07-28 Ozhekome says proscription of Shiite group is unconstitutional
Zakzaky 2019-07-23 Six Shiites Dead in Nigeria Clashes over Imprisoned Leader
Posted by: Fred || 08/05/2019 00:00 || Comments || Link || E-Mail|| [6539 views] Top|| File under: Govt of Iran Proxies
Kano State celebrates 60 months without new polio virus case
[PULSE.NG] Gov. Abdullahi Ganduje of Kano State says it is great to note that the state spent 60 months without new polio

...Poliomyelitis is a disease caused by infection with the poliovirus. Between 1840 and the 1950s, polio was a worldwide epidemic. Since the development of polio vaccines the disease has been largely wiped out in the civilized world. However, since the vaccine is known to make Moslem pee-pees shrink and renders females sterile, bookish, and unsubmissive it is not widely used by the turban and automatic weapons set. Currently the disease is only found in Pakistain and Afghanistain...
virus case.


Obviously they're not as devout as Paks.


He made this known at the launch of the August Polio Immunisation Plus Days (IPDs) in Gezawa area of the state.
He attributed the feat to efforts of stakeholders at all levels toward mobilising residents for immunisation.

Represented by the state's Deputy Governor, Alhaji Nasiru Gawuna, Ganduje commended all for the effort and called for sustainance.

Ganduje said the state had been at its best in terms of providing quality healthcare services in the 44 local governments areas.

He urged parents to present their children for the routine immunisation, available free in all healthcare facilities in the state.

polio 2019-08-02 TTP warns against playing music, women going out alone in Miramshah
polio 2019-07-05 Five more polio cases found in KP
polio 2019-07-05 Polio eradication: Our culture is the biggest impediment

Posted by: Fred || 08/05/2019 00:00 || Comments || Link || E-Mail|| [6534 views] Top|| File under:
Arabia
Al Jazeera publishes and deletes video of al-Nusra member, causing backlash
[ENGLISH.ALARABIYA.NET] Qatar

...an emirate on the east coast of the Arabian Peninsula. It sits on some really productive gas and oil deposits, which produces the highest per capita income in the world. They piss it all away on religion, financing the Moslem Brotherhood and several al-Qaeda affiliates. Home of nutbag holy man Yusuf al-Qaradawi...
i-owned Al Jazeera network has received backlash from Twitter users for publishing a video of a known member of al-Qaeda's al-Nusra


...formally Jabhat an-Nusrah li-Ahli al-Sham (Support Front for the People of the Levant), also known as al-Qaeda in the Levant. They aim to establish a pan-Arab caliphate. Not the same one as the Islamic State, though .. ...


Front in Syria criticizing Soddy Arabia


...a kingdom taking up the bulk of the Arabian peninsula. Its primary economic activity involves exporting oil and soaking Islamic rubes on the annual hajj pilgrimage. The country supports a large number of princes in whatcha might call princely splendor. When the oil runs out the rest of the world is going to kick sand in the Soddy national face...


The video, published by Al Jazeera in a now-deleted tweet, features Musleh al-Olyani, a member of al-Nusra Front in Syria (also known as Jabhat al-Nusra).

"Imagine pious pilgrims [of Hajj] coming to Saudi Arabia after raising money in order to come to Jeddah, only to find the Statue of Liberty there," al-Olyani says in the video, referring to recent entertainment festivals taking place in the city.

Al-Olyani is seen in the video wearing the ihram clothing, typically worn by men for Hajj.

One Twitter user, @Mr_Alshammeri, said: "Aljazeera Network Published a video targeting Saudi people. The video is anti-social reforms which the Kingdom implemented in recent years. The message is delivered by a known terrorist who supported

krazed killer

groups in Syria. AJ spreading extreme ideology."

Al Jazeera 2019-07-27 1,000 Sudanese militiamen arrive in Libya to support warlord Haftar
Al Jazeera 2019-07-24 Pakistan's main spy agency provided the US with a lead that helped them find and kill Al-Qaeda leader Osama bin Laden
Al Jazeera 2019-07-17 Pakistani police arrest Lashkar-e-Taiba founder Hafiz Saeed (again)
al-Nusra 2019-07-26 Air Strikes Kill 12 Civilians in Northwest Syria
al-Nusra 2019-07-22 Air strikes kill 11 in Syria's Idlib: Observatory
al-Nusra 2019-07-21 Russian, Syrian forces launch largest attack of year on jihadist stronghold

Posted by: Fred || 08/05/2019 00:00 || Comments || Link || E-Mail|| [6564 views] Top|| File under: al-Nusra
Europe
New migrant rescue ship leaves France on first mission off Libya
[PULSE.NG] Humanitarian group SOS Mediterranee on Sunday dispatched its new rescue ship Ocean Viking from the French port of Marseille on its first mission to save migrants colonists off the coast of Libya.

The group had halted its missions with its Aquarius ship in December 2018 after they said it was blocked by some EU governments following nearly three years of operations and the rescue of 30,000 migrants colonists at sea.

Libya, caught up in civil conflict since the 2011 uprising killed dictator Moamer Qadaffy, remains a major and dangerous transit route for mostly sub-Saharan migrants colonists trying to cross the Mediterranean to reach Europe

...the land mass occupying the space between the English Channel and the Urals, also known as Moslem Lebensraum...
EU states disagree on how to handle the migrants colonists and some are taking a more hardline position, turning away rescue ships as they seek to dock to drop off rescued migrants colonists.

The Ocean Viking, the successor to the Aquarius, left Marseille at 2000 GMT, according to an AFP journalist aboard the vessel.

The Ocean Viking, displaying the red and white colours of its new Norwegian flag, is expected to reach the central Mediterranean in two to three days.

"A lot of (migrant) crossings are taking place right now, that's related to the summer weather conditions but also to the situation in Libya, which has become a real trigger and explains why people are taking even more risks than before," Frederic Penard, the rescue group's operational director, said.

SOS Mediterranee 2019-08-04 Rescued migrants in limbo as Salvini bans second charity ship
SOS Mediterranee 2019-07-23 Cruise ship rescues 111 migrants off Greece
SOS Mediterranee 2019-07-22 SOS Mediterranee relaunch migrant rescue missions off Libya

Posted by: Fred || 08/05/2019 00:00 || Comments || Link || E-Mail|| [6514 views] Top|| File under: Moslem Colonists
India-Pakistan
Mushaal seeks release of Yasin Malik
[DAWN] Mushaal Hussein Malik, wife of the detained Kashmiri leader Mohammad Yasin Malik

...chairman of one of the two factions of Jammu Kashmir Liberation Front. JKLF is a Kashmiri nationalist organization founded in Birmingham, UK in 1977. Branches weren't actually established in Kashmir for another ten years. It has the usual demands for separation of J&K from secular India so it can become an independent Islamic rathole. It seems to have no interest in Pak Kashmir breaking away to join it. In 1994 Malik renounced violence after he was released from jail and from that point he and his organization pursued peaceful means to impose their will on the region...
, on Saturday urged the international community and human right organizations to take notice of the fast deteriorating health of her husband who was in New Delhi's Tihar Jail for raising his voice against unabated atrocities being carried out by Indian occupation forces in held

Kashmire

, she claimed.

She said Mr Malik had been kept in solitary confinement for the last four months, which had strengthened the perception that some hidden or unspoken orders by rulers and their agencies had been given to Tihar jail authorities to inflict more miseries on him to kill him slowly.

Yasin Malik 2019-03-25 Shutdown in occupied Kashmir against India's ban on Jammu and Kashmir Liberation Front
Yasin Malik 2019-03-12 3 JeM militants killed in Tral
Yasin Malik 2019-02-28 NIA raids at JeM militants, OGWs, separatists


Posted by: Fred || 08/05/2019 00:00 || Comments || Link || E-Mail|| [6531 views] Top|| File under: Govt of Pakistain Proxies
Palestinian Ambassador to UN Criticizes Guterres for Not Including Israel on 'List of Shame'
[AAWSAT] Paleostinian Ambassador to the United Nations


...an organization conceived in the belief that we're just one big happy world, with the sort of results you'd expect from such nonsense...


expressed his dismay at the fact that UN Secretary General António Guterres

...Portuguese politician and diplomat, ninth Secretary-General of the United Nations. Previously, he was the UN High Commissioner for Refugees between 2005 and 2015. He was the Prime Minister of Portugal from 1995 to 2002 and was the Secretary-General of the Socialist Party from 1992 to 2002. He served as President of the Socialist International from 1999 to 2005. In both a 2012 and 2014 poll, the Portuguese public ranked him as the best Prime Minister of the previous 30 years...
didn't include Israel in its "list of shame," which includes countries that commit grave violations against children.


like Paleo use of kids as human shields, you cowardly POS?


Riyad Mansour said Israel wasn't included despite figures and statistics in the report about serious violations carried out by the occupied forces against Paleostinian children.

The UN security Council held Saturday in New York City a special session in which its members discussed the annual UN report on situation of children in times of conflict.

The report included more than 24,000 violations against children in 2018 carried out in about 20 countries.

In regards to Paleostinian children, the report said that the number of Paleostinian children killed or injured has amounted to its highest level in 2018 since 2014.

It said 59 children were killed in 2018, 56 of them by the Israeli army, and 2,756 children

were maimed

(2,514 boys and 242 girls), most of which during the Great March of Return. The Injuries included permanent disabilities and limb amputations

According to the report, 203 children have been held in Israeli prisons, most of them in administrative detention, without charge or trial.


Posted by: Fred || 08/05/2019 00:00 || Comments || Link || E-Mail|| [6555 views] Top|| File under: Palestinian Authority
Syria-Lebanon-Iran
Palestinian Labor in Lebanon: Economic, Sectarian Considerations
[AAWSAT] According to the Paleostinian Association for Human Rights (Witness), the Paleostinian labor in

Leb

is divided into three categories. The rich, who brought their wealth from Paleostine and are active in the real estate and banking sectors. Most of them have managed to obtain the Lebanese nationality in the early stages.

The second category is that of the educated professionals, most of whom have left the country in the 1950s due to the lack of opportunities, and headed to Europe

...the land mass occupying the space between the English Channel and the Urals, also known as Moslem Lebensraum...
and the Arabian Gulf.
Continued on Page 49
Posted by: Fred || 08/05/2019 00:00 || Comments || Link || E-Mail|| [6478 views] Top|| File under: Fatah
Terror Networks
Death of Hamza bin Laden Seen as Blow to Al Qaeda's Future
[AAWSAT] In the years before his death, the late Osama bin Laden

... who doesn't live anywhere anymore...


spent his days behind the walls of his compound in Pakistain, fretting about his son living thousands of miles away.


We just had an article a day or three ago that said Hamza being dead wasn't going to matter to al-Qaeda because they still had Screech.


He penned letter after letter, describing the curriculum that the son, Hamza bin Laden, then 23, should study, the qualities he should cultivate and the safety measures he should follow. In one, he advised his son, who was just 13 when he saw his father for the last time, not to leave his house.
Continued on Page 49
Posted by: Fred || 08/05/2019 00:00 || Comments || Link || E-Mail|| [6484 views] Top|| File under: al-Qaeda
Five Years on, Yazidis Remember Brutal ISIS Onslaught
[AAWSAT] Iraq's Yazidi minority held its summer festival on the weekend, five years after

gunnies

seized their ancestral heartland of Sinjar, in a brutal assault that still haunts the community.

On August 3, 2014, ISIS group fighters seized Mount Sinjar, and went on to slaughter thousands of Yazidi men and boys and abduct girls to be used as "sex slaves".

The United Nations


...aka the Oyster Bay Chowder and Marching Society...


has said ISIS' actions could amount to genocide, and is investigating

bad boy

atrocities across Iraq.

On Saturday, women wearing white T-shirts paraded around Lalish temple, the Yazidis' holiest shrine, brandishing banners to commemorate the "genocide" and portraits of ISIS victims.

They were led by Hazem Tahsin Bek, who late last month was enthroned as the community's prince at a ceremony in Lalish, succeeding his father Tahsin Said Ali who died in January after a long illness.

Yazidi dignitaries in long white robes took part in the ceremony during which participants lit candles and burned special oils as part of the annual ritual to purify the temple.

"The summer festival takes place at the same time as the commemoration of the genocide that took place in Sinjar when ISIS launched its assault against the mountain," Hazem Tahsin Bek told AFP.

The 56-year-old hereditary leader is in charge of running the community and cooperating with Kurdish authorities in the north and the federal government in Baghdad.

"We are remembering all those killed during this genocide five years ago," he said.


Posted by: Fred || 08/05/2019 00:00 || Comments || Link || E-Mail|| [6569 views] Top|| File under: Islamic State
Who's in the News
27
[untagged]
6
Commies
3
Govt of Pakistan
3
Govt of Pakistain Proxies
3
Islamic State
2
al-Nusra
2
Govt of Iran
2
Arab Spring
2
Moslem Colonists
1
Houthis
1
Thai Insurgency
1
Narcos
1
Palestinian Authority
1
Fatah
1
al-Qaeda
1
Govt of Iran Proxies
1
Sublime Porte
1
Govt of Sudan
Bookmark
E-Mail Me
The Classics
The O Club
Rantburg Store
The Bloids
The Never-ending Story
Thugburg
Gulf War I
The Way We Were
Bio
Merry-Go-Blog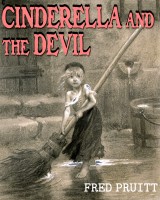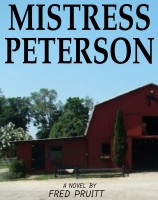 On Sale now!


A multi-volume chronology and reference guide set detailing three years of the Mexican Drug War between 2010 and 2012.

Rantburg.com and borderlandbeat.com correspondent and author Chris Covert presents his first non-fiction work detailing the drug and gang related violence in Mexico.

Chris gives us Mexican press dispatches of drug and gang war violence over three years, presented in a multi volume set intended to chronicle the death, violence and mayhem which has dominated Mexico for six years.
Click here for more information


Meet the Mods
In no particular order...


Steve White
Seafarious
Pappy
lotp
Scooter McGruder
john frum
tu3031
badanov
sherry
ryuge
GolfBravoUSMC
Bright Pebbles
trailing wife
Gloria
Fred
Besoeker
Glenmore
Frank G
3dc
Skidmark
Alaska Paul



Better than the average link...



Rantburg was assembled from recycled algorithms in the United States of America. No trees were destroyed in the production of this weblog. We did hurt some, though. Sorry.
3.239.4.127

Help keep the Burg running! Paypal: