Afghanistan
Taliban vows to prevent presidential elections, target election gatherings
[KhaamaPress] The Taliban

...mindless ferocity in a turban...
group has vowed to prevent the September Presidential elections in Afghanistan, calling the elections a 'sham process'.

The group issued a statement earlier today that it shall exert utmost efforts in preventing the elections.

The statement further added that the group calls on Afghans to boycott the elections and not to partake in any campaign rallies.

Furthermore, the Taliban group claimed that the participation of the Afghans 'will only be used as a ruse by the invaders and their hirelings to gain validity.'

Taliban also claimed that the control of the elections including the funding, management, monitoring and final decision of the process is in the hands of the foreigners.

Meanwhile,


...back at the revival hall, the congregants were being herded into the paddy wagon...


the Taliban group said "negotiations are underway to bring an end to the occupation and arrangements for intra-Afghan understanding are being put into place."


One of the understandings being that the common folk of Afghanistan will keep their heads down and stop having opinions about the doings of their betters?
Posted by: trailing wife || 08/07/2019 00:00 || Comments || Link || E-Mail|| [6486 views] Top|| File under: Taliban
Taliban denounce Afghan election, warn that rallies face attack
[DAWN] The Taliban

...mindless ferocity in a turban...
on Tuesday denounced as a sham a presidential election due next month, saying their fighters would do everything they could to block it, while urging people to stay away from rallies that could be attacked.

The warning came as both the United States and the Taliban reported progress in talks on a deal that is expected to bring a US commitment to withdraw its troops in exchange for a Taliban promise the country will not be used to plot terrorist attacks.

The Taliban called for a boycott of the election scheduled for Sept 28, and said foreign powers should instead focus on the effort to negotiate the deal with the US on "ending the occupation of Afghanistan".

"This election process is nothing more than a ploy to deceive the common people ... for satisfying the ego of a limited number of sham politicians," the Taliban said in a statement.

President Ashraf Ghani
...former chancellor of Kabul University, now president of Afghanistan. Before returning to Afghanistan in 2002 he was a scholar of political science and anthropology. He worked at the World Bank working on international development assistance. As Finance Minister of Afghanistan between July 2002 and December 2004, he led Afghanistan's attempted economic recovery until the Karzais stole all the money...
is widely expected to win a second term and has insisted the vote must go ahead as scheduled.

The US-trained former World Bank official came to power in 2014 after winning a bitterly disputed election marred by accusations of cheating.

The Taliban said their fighters would block the vote and warned of attacks. "To prevent losses ... from being incurred by our fellow compatriots, they must stay away from gatherings and rallies that could become potential targets," the

murderous Moslems

said.
Posted by: Fred || 08/07/2019 00:00 || Comments || Link || E-Mail|| [6515 views] Top|| File under: Taliban
Africa North
Egypt hosting of hundreds of thousands Yemeni refugees
[AlAhram] The Yemen


...an area of the Arabian Peninsula sometimes mistaken for a country. It is populated by more antagonistic tribes and factions than you can keep track of...


i foreign ministry's Under-Secretary for Political Affairs Mansour Bagash praised on Monday Egypt's hospitality towards Yemeni refugees, describing the country as the primary destination for Yemeni citizens under the current circumstances, Yemeni state-owned Saba news agency reported.

In a meeting with Egyptian Ambassador Nasser Hamdy on Monday, Bagash praised the Egyptian

politicians

hip's keenness to ease the pressures on the hundreds of thousands of Yemenis currently living in Egypt.

Bagash and Hamdy also discussed the conditions of the Yemeni community in Egypt.
Posted by: trailing wife || 08/07/2019 00:00 || Comments || Link || E-Mail|| [6495 views] Top|| File under:
The Grand Turk
Stay out of Syria, US defense chief tells Erdogan
[ARABNEWS] A military offensive by The Sick Man of Europe Turkey

...just another cheapjack Moslem dictatorship, brought to you by the Moslem Brüderbund...
against Kurdish forces in northeast Syria would be "unacceptable" and the US would act to prevent it, the Pentagon warned on Tuesday.

The warning came after Ottoman Turkish President His Enormity, Sultan Recep Tayyip Erdogan the First


...Turkey's version of Mohammed Morsi but they voted him back in so they deserve him. It's a sin, a shame, and a felony to insult the president of Turkey. In Anatolia did Recep Bey a stately Presidential Palace decree, that has 1100 rooms. That's 968 more than in the White House, 400 more than in Versailles, and 325 more than Buckingham Palace, so you know who's really more important...


renewed threats to drive US-backed Kurdish militia away from its border, because Ankara considers them a terrorist threat to its security.

"Turkey cannot feel safe as long as this structure along our southern border, which is growing like a cancer, is not eliminated," he said. "If we don't do what is necessary today, we will have to do so by paying a high price later."

The threats drew a sharp response from US Defense Secretary Mark Esper. "Clearly we believe any unilateral action by them would be unacceptable," he said. "What we're going to do is prevent unilateral incursions."

The US and Turkey have been in talks for months about a "safe zone" in northern Syria east of the Euphrates River, but discussions have ground to a halt because they cannot agree on its scope.

Turkey is demanding a long strip of land extending 32 km into Syria, over which it would have full control. "The US can never agree to that," said Aaron Stein, director of the Middle East program at the Foreign Policy Research Institute, a US think tank.

James Jeffrey, the US special envoy for Syria, said: "The Turks want a deeper zone than the one we think makes sense." Instead the US has proposed a two-tiered zone, with a 5 km demilitarized strip and a further 9 km area cleared of heavy weapons.

Turkey has sent troops into northwest Syria twice in the past three years, but an incursion east of the Euphrates would mean confronting the Kurdish-led Syrian Democratic Forces, armed and backed by the US in the fight against

ISIS

, and risking direct engagement with US troops.

Nevertheless, an offensive seems imminent. "For some time, Turkey's armed forces have deployed on the Syrian border. All the necessary preparations for an operation are complete," a senior Ottoman Turkish official said.

In a sign of these preparations, parts of the security wall between Turkey and Syria were removed on Monday night to the west of Kobani in eastern Aleppo.

Turkey was using the threat of an invasion to push for a deal on the border zone that suits its interests, said Jesse Marks, a Middle East analyst and Fulbright scholar at Cambridge University. "Over the past six months of negotiations, Ottoman Turkish invasion rhetoric has intensified in periods of political impasse."



Posted by: Fred || 08/07/2019 00:00 || Comments || Link || E-Mail|| [6580 views] Top|| File under: Sublime Porte
Iraq
Syrian refugees in camps forced to find jobs
[Rudaw] Life has become even harder for Syrian refugees living in Domiz refugee camp in Duhok since a cut in funding from international aid agencies, such as the World Food Programme.

Now refugees are increasingly being forced to find jobs, with some borrowing money to set up their own businesses.


Oh, noze! Not JOBS!


Amina Temo, 35, is a Syrian refugee who has been living in the camp since 2013. She used to work as a tailor in Syria, before she was forced to flee her country. Now, she has started her own small business inside the camp's confines.

"After funds were cut and many organizations pulled out, aid decreased greatly, and people have to work in any job that's available," she says.

"There are women working as cleaners and others who are sewing. I mean they work in any job available. They have to. If they don't work, they will not be able to feed their children."

Other refugees received small loans provided by the German Corporation for International Cooperation, GIZ. The organization provides materials and a small amount of money to the refugees to start projects that GIZ approves.

Najida Abdulkarim, 19 and also from Syria, has been living in the camp with her little brothers after her mother travelled to Germany for medical treatment.

Najida, along with other colleagues in the camp, started a greenhouse project.

They plant cucumbers.

"Our project is about cucumbers as you can see and we make a living from it. I work here with my colleagues and we make a living from our greenhouses. Everything is fine, thanks to God, and I support my family," she says.

But Najida says profits are small.

"Regarding marketing, it is very weak, almost nothing. I mean the prices are very little. We sell very big bags but are still barely making it. The prices here are worth nothing."

More than 7,680 Syrian refugee families ‐ that's over 35,000 individuals ‐ are living in 6,242 tents distributed throughout southern Dohuk.

Posted by: trailing wife || 08/07/2019 00:00 || Comments || Link || E-Mail|| [6472 views] Top|| File under:
Nineveh returnees eclipsed by those flocking back to IDP camps
[Rudaw] Although 421 internally displaced persons (IDP) have returned to their villages in Nineveh in recent days, their number pales in significance against those flooding back to displacement camps.

Iraq's Ministry of Displacement and Migration on Monday hailed the successful return of IDPs to villages in Nineveh. The move indicates an overall improvement in the security situation since the region was retaken from Islamic State

...formerly ISIS or ISIL, depending on your preference. Before that they were al-Qaeda in Iraq, as shaped by Abu Musab Zarqawi. They're really very devout, committing every atrocity they can find in the Koran and inventing a few more. They fling Allah around with every other sentence, but to hear western pols talk they're not really Moslems....
(ISIS) bandidos

Lions of Islam

in 2017.

It follows the return of 423 Nineveh IDPs in mid-July.

However,


some people are alive only because it's illegal to kill them...


many IDPs who earlier returned to Nineveh found security conditions unstable, public services lacking, and a shortage of job opportunities to support their families. With little state support on hand, many chose to return to the camps.

The Iraqi government is providing a mere 1.5 million Iraqi dinars ($1,258) per household to restore their homes.

Of the 421 returnees announced on Monday, 235 were residents of Saladin's al-Ilim Wa al-Karama camp, 64 of the Kurdistan Region's Khazir camp, and 122 of three camps in southern djinn-infested Mosul
... the home of a particularly ferocious and hairy djinn...
, said Ali Abbas Jahagir, director general of the ministry's branch affairs department, in a statement.

"The ministry, in cooperation and coordination with the Ministry of Transport and the Joint Operations [Command], allocated busses and vehicles for the returnee families to be transported and to have their possessions moved freely," Jahagir said.

The IDPs have been resettled in villages to the east and west of Mosul, the district of Baaj, Shirqat, and other areas of the province.

Despite these efforts, many returnees do not appear to stay long, opting to return to the relative safety and security of the camps.

According to the Kurdistan Regional Government (KRG) Ministry of the Interior, more than 7,000 Iraqi IDPs have come back to its camps during the first six months of 2019 alone after failing to reestablish their homes and livelihoods in Nineveh.

IDPs who spoke to Rudaw gave several reasons for their return to the camps, including a shortage of jobs, slow progress on reconstruction, and poor security.

In contrast to the hard existence awaiting them in Nineveh, IDPs receive food, medical, and educational support from local and international aid agencies in the Kurdistan Region's camps. It is also possible to secure work in nearby towns and cities.

Reconstruction work in Nineveh has been slow, in part because of rampant corruption.

Iraq's Integrity Commission, an independent body overseen by the Iraqi parliament, announced on July 30 it had recovered 11 billion Iraqi dinars which had been allocated for Nineveh's IDPs. The funds had been embezzled by local officials.


There it is. They didn't say before where it was found.

The area has also been starved of international aid and federal funding.

In February 2018, donor countries participating in a conference in Kuwait pledged $30 billion for Iraq's reconstruction ‐ short of the estimated $88 billion required. Little of this money has been delivered.

Provincial officials were also disappointed with their share of the 2019 federal budget.

Although more than 4.2 million people across Iraq have been returned to their areas of origin since ISIS was territorially defeated in late-2017, 1.6 million Iraqis are still displaced, according to IOM Iraq's Displacement Tracking Matrix.
Posted by: trailing wife || 08/07/2019 00:00 || Comments || Link || E-Mail|| [6503 views] Top|| File under: Govt of Iraq
Syria-Lebanon-Iran
Bassil: Everyone in Lebanon is Hizbullah Partner
[AnNahar] Free Patriotic Movement


Despite its name a Christian party allied with Hizbullah, neither free nor particularly patriotic...


chief and Foreign Minister Jebran Bassil has noted that "everyone in

Leb

is a partner of
Hizbullah
...Party of God, a Leb militia inspired, founded, funded and directed by Iran. Hizbullah refers to itself as The Resistance and purports to defend Leb against Israel, with whom it has started and lost one disastrous war to date, though it did claim victory...
," not only the FPM.

Admitting that his movement's alliance with the Iran-backed party has been "costly," Bassil told Euronews: "Our partnership with Hizbullah has been costly at the popular and diplomatic levels, but we have gained

Leb

's stability and unity, because Hizbullah is a part of a people and not an

gang

."

"This partnership is not limited to the FPM, seeing as everyone in

Leb

is a partner of Hizbullah, as proved by the presence of a national unity government," Bassil added, pointing out that "we have no other choice but civil war."

"We can't accept the classification of Hizbullah as a terrorist organization, as designated by Washington and one can't compare between Hizbullah and the other groups that entered into the conflict arena in Syria," the FPM chief went on to say.

Bassil also said that the U.S. sanctions on Hizbullah are harmful to

Leb

and that the Lebanese government is exerting efforts to have them lifted.

Separately, Bassil acknowledged that

Leb

is reeling from a "severe" economic crisis but reassured that "the country is not on the brink of bankruptcy and collapse thanks to an adopted economic plan that has started to yield results through the decrease in the treasury's deficit."
Posted by: trailing wife || 08/07/2019 01:49 || Comments || Link || E-Mail|| [6483 views] Top|| File under: Hezbollah
Terror Networks
From Canada with hate: Terror sympathizer Tariq Abdelhaleem
[ARABNEWS] It may seem strange that a prominent Sunni Salafi jihadist and preacher of hate has lived unmolested in the West since the 1980s. Yet Dr. Tariq Abdelhaleem probably sees nothing odd at all about promoting Islamic radicalism while enjoying the hospitality of Canada.

He is an unabashed proponent of the ideas of two major Salafi revivalists of the last century: Syed Abul 'Ala Maududi, the Pak author and activist, and Sayyid Qutb, the Egyptian theorist of violent jihad.

Abdelhaleem's regressive views on women offer a window into his mind. "The secular West has dangerously affected our society and Islamic concepts through its cultural legacy, despite the widespread veiling of Arab women," he has said. "To see the deep impact of Western culture on Arab societies, it is enough to look at the phenomena of unveiling and debauchery."
Continued on Page 49
Posted by: Fred || 08/07/2019 00:00 || Comments || Link || E-Mail|| [6512 views] Top|| File under: Salafists
ISIS has fight fund of up to $300 million: UN chief
[Rudaw] The Islamic State

...formerly ISIS or ISIL, depending on your preference. Before that they were al-Qaeda in Iraq, as shaped by Abu Musab Zarqawi. They're really very devout, committing every atrocity they can find in the Koran and inventing a few more. They fling Allah around with every other sentence, but to hear western pols talk they're not really Moslems....


turban

group has been left with as much as $300 million following the loss of its so-called "caliphate" in Iraq and Syria, "with none of the financial demands of controlling territory and population," Secretary-General António Guterres said in a report released Monday.

The report to the Security Council on the threat posed by IS warns that the lull in attacks directed by the

murderous Moslem

group "may be temporary."

Last week, UN experts said in another report to the council that IS leaders are aiming to consolidate and create conditions for an "eventual resurgence in its Iraqi and Syrian heartlands." It said the current lull in attacks "may not last long, possibly not even until the end of 2019."

Guterres said in the new report that while the loss of territory ended the Islamic State group's ability to generate revenue from oil fields and local people, IS is believed to be capable of directing funds to support "terrorist acts" within Iraq and Syria and abroad. It said informal money transfer businesses known as "hawaladars" are the most common method.

He said looted antiquities from Iraq may be another source of revenue for IS, also known as

ISIS

, and returnees from the conflict said there was a special unit responsible for selling such objects.

"Details of antiquities traded and the current location of any stored antiquities are assessed to be known only to

ISIS

leaders," he said.

But the secretary-general said the Islamic State group is also encouraging increased financial self-sufficiency throughout its network of supporters and affiliates elsewhere in the Mideast, Africa and Asia.

Guterres said the evolution of a covert IS network in Iraq at the provincial level since 2017 is being mirrored in Syria, with attacks increasing in government-controlled areas.

IS personnel, including some senior figures, "are also reported to have taken refuge in governorates where hostilities are ongoing," the UN report said.

IS insurgency activity in Iraq, including the burning of crops, "is designed to prevent normalization and reconstruction, in the hope that the local population will ultimately blame the Iraqi authorities," Guterres said. "A similar approach is anticipated in the Syrian Arab Republic."

The report also highlights the continuing concerns posed by returning IS fighters and their families.

It cited estimates by several unnamed countries that an average of 25% of

imported muscle

were killed and 15% are unaccounted for.

"Set against an approximate initial figure of 40,000 who joined the 'caliphate,' these percentages would suggest that between 24,000 and 30,000 foreign terrorist fighters are alive," the report said.

UN human rights


One man's rights are another man's existential threat.


chief Michelle Bachelet said in late June that more than 55,000 suspected IS fighters and their families have been detained in Iraq and Syria. Most are in the custody of the Iraqi government and the US-backed Syrian Democratic Forces, and the alleged fighters come from over 50 countries. More than 11,000 relatives of the fighters are being held at the Al Hol camp in northeastern Syria alone, she said.

The secretary-general warned that "the threats posed in the short-term by adult detainees and in the medium to long-term by minors who are often traumatized and may become increasingly radicalized have the potential to grow more serious, with consequences for social integration and the potential risk of violence, including possible terrorist attacks in the future."

Guterres said the UN system is ready to assist countries in reintegrating and rehabilitating men,

women and kiddies

who are stranded, especially in conflict zones.


And yet somehow Mr. Guterres makes the idea of reintegrating such people sound extremely unwise...
Posted by: trailing wife || 08/07/2019 00:00 || Comments || Link || E-Mail|| [6533 views] Top|| File under: Islamic State
Who's in the News
27
[untagged]
8
Taliban
6
Commies
4
Islamic State
4
Sublime Porte
2
Govt of Iran
2
Govt of Pakistan
2
Arab Spring
2
Hezbollah
1
Thai Insurgency
1
Hamas
1
al-Nusra
1
TTP
1
Narcos
1
Govt of Iraq
1
al-Qaeda in North Africa
1
Moslem Colonists
1
Abu Sayyaf (ISIS)
1
Salafists
Bookmark
E-Mail Me
The Classics
The O Club
Rantburg Store
The Bloids
The Never-ending Story
Thugburg
Gulf War I
The Way We Were
Bio
Merry-Go-Blog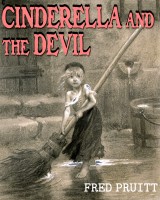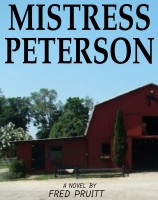 On Sale now!


A multi-volume chronology and reference guide set detailing three years of the Mexican Drug War between 2010 and 2012.

Rantburg.com and borderlandbeat.com correspondent and author Chris Covert presents his first non-fiction work detailing the drug and gang related violence in Mexico.

Chris gives us Mexican press dispatches of drug and gang war violence over three years, presented in a multi volume set intended to chronicle the death, violence and mayhem which has dominated Mexico for six years.
Click here for more information


Meet the Mods
In no particular order...


Steve White
Seafarious
Pappy
lotp
Scooter McGruder
john frum
tu3031
badanov
sherry
ryuge
GolfBravoUSMC
Bright Pebbles
trailing wife
Gloria
Fred
Besoeker
Glenmore
Frank G
3dc
Skidmark
Alaska Paul



Better than the average link...



Rantburg was assembled from recycled algorithms in the United States of America. No trees were destroyed in the production of this weblog. We did hurt some, though. Sorry.
44.201.94.72

Help keep the Burg running! Paypal: