Afghanistan
US Announces $125M In Aid To Afghanistan
[ToloNews] Through this aid, vulnerable Afghans as well as IDPs, and flood-affected families will be helped.

The United States announces an additional amount of nearly $125 million in humanitarian assistance to meet the needs of vulnerable Afghans inside Afghanistan, including internally displaced persons, conflict and flood-affected communities, and Afghan returnees, the US Embassy in Kabul said in a statement on Tuesday.

By this aid, the total US funding in this fiscal year to the Afghan humanitarian response reaches nearly $190 million, including for Afghan refugees in the region.

The United States urges all countries to make or increase their contributions to the UN humanitarian appeal for Afghanistan, which is currently only 27 percent funded, the statement said.

Additional support from the entire international community is essential to meet the urgent needs of large number of vulnerable people in Afghanistan, the statement added.

The United States remains committed to supporting the most vulnerable Afghans and stands with the Afghan people in their dedication to helping create an Afghanistan in which all its citizens have the opportunity to live in peace and dignity.

The statement said the amount will support life-saving activities that provide emergency food, nutrition, clean drinking water, sanitation and hygiene, emergency health, disaster preparedness and risk reduction, shelter, protection, humanitarian coordination and logistics, and non-food items and relief commodities.

It also supports refugee repatriation grants, education, livelihoods and other efforts to promote long-term integration of returning refugees, the statement said.
Posted by: trailing wife || 08/21/2019 00:00 || Comments || Link || E-Mail|| [146 views] Top|| File under:
Africa Horn
Sudan's Bashir 'got $90m from Saudi royals', official tells court
[DAWN] Omar al-Bashir

...Former President-for-Life of Sudan He came to power in 1989 when he, as a brigadier in the Sudanese army, led a group of officers in a bloodless military coup that ousted the government of Prime Minister Sadiq al-Mahdi and eventually appointed himself head cheese. He fell out with his Islamic mentor, Hasan al-Turabi, tried to impose shariah on the Christian and animist south, resulting in its secessesion, and attempted to Arabize Darfur by unleashing the barbaric Janjaweed on it. Sudan's potential prosperity has been pissed away in warfare that has left as many as 400,000 people dead and 2.5 million displaced. Hee was overthrown by popular consent in 2019. Omar has been indicted for genocide by the International Criminal Court but nothing is expected to come of it...
received $90 million in cash from Saudi royals, an investigator told a court at the opening on Monday of the deposed Sudanese strongman's corruption trial.

The former president, who was forced from power by months of protests in April after 30 years in power, sat in a metal cage wearing a traditional white gown.

His relatives chanted "Allahu Akbar" (God is greatest) as proceedings got under way in the Khartoum court where he arrived in a huge military convoy.

Bashir faces a raft of charges of war crimes, crimes against humanity and genocide from the International Criminal Court over his role in the Darfur war but Monday's trial is over graft allegations.

Large amounts of cash were found at this residence after he was toppled and the investigator said the case brought forward to the court probed some of that money.

"The accused told us that the money was part of a sum of $25 million sent to him by Prince Mohammed bin Salman
...
Crown Prince of Soddy Arabia


...a kingdom taking up the bulk of the Arabian peninsula. Its primary economic activity involves exporting oil and soaking Islamic rubes on the annual hajj pilgrimage. The country supports a large number of princes in whatcha might call princely splendor. When the oil runs out the rest of the world is going to kick sand in the Soddy national face...


as of 2016....
to be used outside of the state budget," investigator Ahmed Ali said.

According to him Bashir had said he also received two previous payments of $35 million and $30 million from Late King of the Arabians, Sheikh of the Burning Sands Abdullah


... Now a dead guy...


, who died in 2015.

"This money was not part of the state budget and I was the one who authorised its spending," the investigator quoted Bashir as saying.

Bashir had said the Saudi money was exchanged and spent and that he could not remember how nor did he have documents providing further details, he added.

Bashir looked calm during the nearly three-hour session, which a photographer and correspondent attended. The next hearing was scheduled for August 24.


Posted by: Fred || 08/21/2019 00:00 || Comments || Link || E-Mail|| [138 views] Top|| File under: Govt of Sudan
Africa North
Egypt court sentences six to death for killing three people, forming illegal group in 2013
The article doesn't say this is the final judgement, so we can assume the case is still wending its way through the appeals process.

[AlAhram] A Cairo Criminal Court sentenced six defendants to death on Monday in the case commonly known as "the popular resistance committee" in Kerdasa


...known as a Muslim Brotherhood stronghold...

over violent and terrorist acts committed in 2013.

It also sentenced 41 defendants, including 28 in absentia, for life in prison, and seven defendants for 15 years behind bars.

The court acquitted 14 other defendants in the same case.

The prosecution charged the defendants with forming an illegal group called "the popular resistance committee" in Giza's Kedasa and Nahya districts, disrupting the provisions of the constitution and law, and preventing state authorities from performing their duties.


Among other festivities, they destroyed seven churches and shot RPGs at the police station, resulting in about 150 dead ...

They were also charged with killing three people, including a State Security Department's conscript, the possession of firearms, ammunition and explosives, the torching of Kerdasa municipality council building, and the use of force against citizens.

The defendants can appeal the verdict.

This is one in a series of cases related to violent offences committed following the 2013 dispersal of the

Moslem Brüderbund

sit-in in Rabaa al-Adawiya and Nahda Squares.


That was when the Brotherhood activists, fleeing the police, holed up in several nearby mosques they were using as armories. They opened fire at the police from the minarets — the other purpose minarets were designed for.
Posted by: trailing wife || 08/21/2019 00:00 || Comments || Link || E-Mail|| [119 views] Top|| File under: Muslim Brotherhood
Misrata elders condemn crime acts of Haftar's militias
[Libya Observer] Misrata Council of Wisemen and Elders has condemned the criminal acts committed by warlord Khalifa Haftar

...Self-proclaimed Field Marshal, served in the Libyan army under Muammar Qadaffy, and took part in the coup that brought Qadaffy to power in 1969. He became a prisoner of war in Chad in 1987. While held prisoner, he and his fellow officers formed a group hoping to overthrow Qadaffy, so it's kind of hard to describe him as a Qadaffy holdover. He was released around 1990 in a deal with the United States government and spent nearly two decades in the United States, gaining US citizenship. In 1993, while living in the United States, he was convicted in absentia of crimes against the Jamahiriya and sentenced to death. Haftar held a senior position in the anti-Qadaffy forces in the 2011 Libyan Civil War. In 2014 he was commander of the Libyan Army when the General National Congress (GNC) refused to give up power in accordance with its term of office. Haftar launched a campaign against the GNC and its Islamic fundamentalist allies. His campaign allowed elections to take place to replace the GNC, but then developed into a civil war. Guess you can't win them all...
and his militias, the most recent of which was the abduction and torture of 12 Libyans by a militia in Tarhouna known as the "Kaniyat".

The Council also denounced the silence of the international community, especially the United Nations


...an organization conceived in the belief that we're just one big happy world, with the sort of results you'd expect from such nonsense...


Support Mission in Libya (UNSMIL) towards such crimes.

"People of Tarhouna have to clarify their position on the militias' assaults," the statement reads.
Posted by: Fred || 08/21/2019 00:00 || Comments || Link || E-Mail|| [161 views] Top|| File under: Arab Spring
Europe
Mediterranean trafficking: Italiy confiscates Spanish ship, Spanish navy hurries to rescue, Cyprus gets more Syrians


Italian prosecutor orders to seize Open Arms boat, migrants to disembark

[AlAhram] An Italian prosecutor ordered to seize the Open Arms ship that has been stranded at sea by the Italian island of Lampedusa for the past 19 days with almost 100 migrants colonists aboard, the prosecutor's office said on Tuesday.

The migrants colonists are expected to be removed from the boat tonight, the prosecutor's office said, but details were yet to be formalized.

The Spanish charity boat has repeatedly asked to bring the migrants colonists ashore, but hasn't been able to do so because of an Italian ban on private rescue ships.

Spain sending navy ship to bring Open Arms migrants to Spain

[AlAhram] The Spanish government said on Tuesday it was sending a navy ship to the Italian island of Lampedusa to escort the Open Arms rescue ship to Spain, in a bid to bring an end to an ordeal that has seen migrants stranded in the Mediterranean for 19 days.

"The Audaz will depart this afternoon at 5 p.m. and will sail for three days to Lampedusa, where it will take charge of the people hosted by the Open Arms and escort the boat ... to the port of Palma in Mallorca," the Socialist government said in a statement.

The Open Arms ship, run by a Spanish charity of the same name, was still unaware of the plan. Earlier on Tuesday the charity described the situation onboard as "out of control," and said that at least ten people had jumped overboard in a "desperate" attempt to swim to Lampedusa.

Cyprus Receives 33 Migrants, Mostly Syrian

[AnNahar] Cyprus has received 33 mainly Syrian migrants who arrived by boat at the southern port of Larnaca after being escorted to shore, authorities said on Tuesday.

Police on the Mediterranean island said they had received information that a boat from the Middle East was heading toward the island.

Coastguards on a patrol boat spotted a crowded eight-meter vessel within Cypriot waters.

The 33 migrants, all Syrian except for one Lebanese national, were being processed by police on Tuesday before being transferred to a reception center outside the capital Nicosia.

Police said the migrants, including 10 children and six woman, all appeared to be in good health.

Cyprus has warned Brussels it faces increased pressure from irregular migration, with the highest rate of refugee arrivals of any EU country relative to its population.

The popular holiday island lies just 100 kilometers (62 miles) from Lebanon and 80 kilometers from Turkey, both transit countries for people fleeing war-torn Syria.

Earlier this month Cyprus asked fellow EU member states to take in 5,000 of the migrants it hosts, to alleviate the "disproportionate pressures and severe challenges" it faces.

Syrian nationals account for over 26 per cent of irregular migrants to Cyprus from 2016 onwards.

According to government data, almost 15,000 applications for asylum in Cyprus are waiting to be processed.
Posted by: trailing wife || 08/21/2019 00:00 || Comments || Link || E-Mail|| [108 views] Top|| File under: Human Trafficking
Italy's political crisis comes to a head as PM tipped to quit
[DAWN]

Italia

's political crisis comes to a head on Tuesday with speculation that Prime Minister Giuseppe Conte will resign after far-right Interior Minister Matteo Salvini pulled the plug on the dysfunctional coalition government.

Conte is due to speak in the Senate today following a week of fallout from Salvini's dramatic decision to back out of the alliance on August 8, plunging the eurozone's third-largest economy into political turmoil.

Salvini's anti-immigrant League party has been soaring in opinion polls during months of squabbling over key policy decisions with the anti-establishment Five Star Movement (M5S).

Salvini, who is also deputy prime minister, hopes to trigger early elections, which polls suggest his League party and right-wing allies could win.

Conte is expected to make a speech, widely touted to be scathing of Salvini's behaviour, but it is not yet clear whether he will then immediately resign or wait for the outcome of a no confidence vote.


Posted by: Fred || 08/21/2019 00:00 || Comments || Link || E-Mail|| [106 views] Top|| File under:
India-Pakistan
Suspects booked for sectarian violence in last 10 years to be arrested
[DAWN] As part of security measures for Muharram, City Police Officer (CPO) Mohammad Faisal Rana on Monday directed police to arrest all suspects who have been booked on charges of sectarian violence and under the National Action Plan (NAP) during the last decade but are still

on the lam

.

He also directed them to ensure daily attendance of all fourth schedulers at the relevant

cop shoppe

s.

The directives were issued during two separate meetings the CPO held with the sub-divisional

coppers

(SDPO) and station house officers (SHO) of the respective police circles,

cop shoppe

s and with all the three divisional superintendents of police (SP) of Rawalpindi.

He told the police to obtain surety bonds from miscreants as well as from those having any kind of suspicious or dubious record that they would not create law and order situation.

The CPO told the police that if a fourth scheduler did not register their attendance on daily basis at

cop shoppe

, he should be prosecuted under NAP.

He ordered the police to launch a search operation in private hostels and hotels and if they found a person residing illegally, he should be arrested immediately, besides registering a case against the hotel or hostel's administration.

The CPO directed the police to launch an operation against suspects who were still

on the lam

in cases registered under NAP and on charges of creating sectarian and ethnic disturbance during the last 10 years.


Posted by: Fred || 08/21/2019 00:00 || Comments || Link || E-Mail|| [136 views] Top|| File under: Govt of Pakistan
Army chief confirms life sentence for serving major over misuse of authority
[DAWN] Chief of Army Staff Gen Qamar Javed Bajwa has confirmed the sentence of life imprisonment awarded to a serving army major for misusing his authority, the Inter-Services Public Relations (ISPR) said in a statement on Tuesday.

The major was tried by a Field General Court Martial, which found the officer guilty of misusing his authority.

"Pakistain Army, alive to its institutional accountability system has dismissed the officer from service and sent him to jail for life," the ISPR statement added.

The military's media wing did not reveal the name of the officer or further details of the case against him.

Earlier this year, the army chief had ratified the punishment awarded to two senior retired army officers and one civil officer "on the charges of espionage/ leakage of sensitive information to foreign agencies prejudice to the national security".

Those convicted and sentenced at the time were retired Lt Gen Javed Iqbal, who was awarded 14-year rigorous imprisonment, retired Brig Raja Rizwan, and Dr Wasim Akram, who according to the ISPR was employed at a 'sensitive organization'.

Raja Rizwan and Wasim Akram were awarded the death sentence

...the barbaric practice of sentencing a murderer to be punished for as long as his/her/its victim is dead...
Posted by: Fred || 08/21/2019 00:00 || Comments || Link || E-Mail|| [173 views] Top|| File under: Govt of Pakistan
Pakistan to take Kashmir dispute with India to International Court of Justice
[DAWN] The government announced on Tuesday it would take the Kashmir
...a disputed territory lying between India and Pakistain. After partition, the Paks grabbed half of it and call it Azad (Free) Kashmir. The remainder they refer to as "Indian Occupied Kashmir". They have fought four wars with India over it, the score currently 4-0 in New Delhi's favor. After 72 years of this nonsense, India cut the Gordian knot in 2019, removing the area's special status, breaking off Ladakh as a separate state, and allowing people from other areas to settle (or in the case of the Pandits, to resettle) there....
dispute with India to the International Court of Justice, after New Delhi revoked special status for Indian Kashmire earlier this month, to the fury of Islamabad.

"We have decided to take Kashmir case to the International Court of Justice," Foreign Minister Shah Mehmood Wormtongue Qureshi

...a Pak political shape-changer. He is undistinguished except for his habit of periodically needing to have his lips reattached...
told ARY News TV.

"The decision was taken after considering all legal aspects."

Separately, Special Assistant to the Prime Minister on Information Firdous Ashiq Awan confirmed to

news hound

s following a cabinet meeting that an in-principle approval had been granted by the cabinet to take the issue to the world court.

She said that the case will be presented with a focus on the violation of human rights


When they're defined by the state or an NGO they don't mean much...


and genocide in occupied Kashmir.


Posted by: Fred || 08/21/2019 00:00 || Comments || Link || E-Mail|| [117 views] Top|| File under: Govt of Pakistan
Israel-Palestine-Jordan
Hamas to Israel: Let Qatari aid into Gaza or face renewed violence
[Ynet] Senior source in terrorist group tells Lebanese newspaper that the organization may not be able to contain independent attempts to cross the border if Israel does not allow financial assistance into coastal enclave

Hamas, the braying voice of Islamic Resistance®,

rules

A senior Hamas source has warned that if Israel does not allow the resumption of monthly monetary aid from Qatar
...an emirate on the east coast of the Arabian Peninsula. It sits on some really productive gas and oil deposits, which produces the highest per capita income in the world. They piss it all away on religion, financing the Moslem Brotherhood and several al-Qaeda affiliates. Home of nutbag holy manYusuf al-Qaradawi...
and increase the electricity supply to the Gazoo
...Hellhole adjunct to Israel and Egypt's Sinai Peninsula, inhabited by Gazooks. The place was acquired in the wake of the 1967 War and then presented to Paleostinian control in 2006 by Ariel Sharon, who had entered his dotage. It is currently ruled with an iron fist by Hamaswith about the living conditions you'd expect. It periodically attacks the Hated Zionist Entity whenever Iran needs a ruckus created or the hard boyz get bored, getting thumped by the IDF in return. The ruling turbans then wave the bloody shirt and holler loudly about oppression and disproportionate response...
Strip by the end of the week, it will face an escalation in violence, Lebanese newspaper al-Akhbar reported Tuesday.

In a statement published in the newspaper, the Hamas source said that the organization has renewed its call for Egyptian, Qatari and United Nations


...an organization originally established to war on dictatorships which was promptly infiltrated by dictatorships and is now held in thrall to dictatorships...


mediators to put pressure on Israel to implement these demands as soon as possible, due to the situation in the Gaza Strip "heating up." He warned that the organization may not be able to contain independent attempts to cross the border.

The Hamas statement came ahead of the expected arrival of Qatari envoy Mohammed al-Emadi in the Gaza Strip via Israel this coming weekend, bringing with him millions of dollars in monetary aid and diesel to operate the overstretched Gaza power plant.

Qatar has in recent years funnelled hundreds of millions of dollars into relief projects in Hamas-controlled Gaza, which it views as helping stave off privation and fighting with Israel.

The intervention is approved by Israel but has gone largely unacknowledged by Prime Minister Benjamin Netanyahu, who, along with U.S.-allied Arab leaders, has cold-shouldered Doha for its ties to Iran

...a theocratic Shiite state divided among the Medes, the Persians, and the (Arab) Elamites. Formerly a fairly civilized nation ruled by a Shah, it became a victim of Islamic revolution in 1979. The nation is today noted for spontaneously taking over other countries' embassies, maintaining whorehouses run by clergymen, involvement in international drug trafficking, and financing sock puppet militias to extend the regime's influence. The word Iran is a cognate form of Aryan, the abbreviation IRGC is a cognate form of Stürmabteilung (or SA), the term Supreme Guide is a cognate form of either Shah or Führer or maybe both, and they hate Jews Zionists Jews. Their economy is based on the production of oil and vitriol...
and Islamist groups like Hamas.

In June, a Qatari technical delegation met with the Israel Electric Corporation in Tel Aviv and in Gaza with energy officials to discuss Doha's offer to pay for the completion of a new Gaza electricity line. al-Emadi has previously spoken of Qatar's willingness to take part in the project, whose cost he put at around $60 million.

Beside averting some of Gaza's chronic blackouts, an improved electricity supply would also help power sewage pumps and prevent water contamination plaguing two million Paleostinians.
Posted by: trailing wife || 08/21/2019 00:32 || Comments || Link || E-Mail|| [175 views] Top|| File under: Hamas
Southeast Asia
Zakir Naik apologises to Malaysians for racial remarks
[DAWN] Controversial Indian Islamic preacher Zakir Naik

Indian Islamic preacher, founder and president of the Islamic Research Foundation, which doesn't rely very heavily on the scientific method. He is also the founder of the oxymoronic Peace TV channel through which he reaches 200 million viewers. He has been called an authority on comparative religion and the most influential Salafi ideologue in India, though usually by himself. Before becoming a public speaker, he trained as a physician. His preaching is currently banned in India, Bangladesh, Canada, the United Kingdom, and Antarctica. He is currently holed up in Malaysia, where he's not banned...
apologised on Tuesday for making racially sensitive remarks in Malaysia, a day after he was questioned by police for hours over the comments.

Naik, who faces charges of money laundering and hate speech in India, has come under fire for comments that pitted Malaysia's ethnic and religious minorities against the predominantly

Moslem

Malay majority.

Malaysian police grilled Naik for 10 hours on Monday about a speech earlier this month in which he said Hindus in Malaysia had "100 times more rights" than the

Moslem

minority in India, and that Malaysian Chinese were guests of the country.

Race and religion are sensitive issues in Malaysia, where

Moslem

s make up about 60 percent of its 32 million people. The rest are mostly ethnic Chinese and Indians, most of whom are Hindus.

Naik, who has lived in Malaysia for about three years, apologised for his remarks but insisted that he was not a racist. He said his detractors had taken his comments out of context and added "strange fabrications to them".

"It was never my intention to upset any individual or community," he said in a statement on Tuesday.

"It is against the basic tenets of Islam, and I would like to convey my heartfelt apologies for this misunderstanding," Naik said.

Naik has permanent residency in Malaysia. Several ministers called for his expulsion after his controversial remarks and at least seven states have barred him from speaking in public.

Malaysian Prime Minister Mahathir Mohamad said on Sunday Naik was free to preach about Islam but should not speak about Malaysia's racial politics, state media reported.


Posted by: Fred || 08/21/2019 00:00 || Comments || Link || E-Mail|| [113 views] Top|| File under: Salafists
Syria-Lebanon-Iran
Australia to join U.S.-led defense effort in Strait of Hormuz
[Jpost] Australia has agreed to a request from the United States to join a coalition of countries protecting oil tankers and cargo ships from threats posed by Iran

...a theocratic Shiite state divided among the Medes, the Persians, and the (Arab) Elamites. Formerly a fairly civilized nation ruled by a Shah, it became a victim of Islamic revolution in 1979. The nation is today noted for spontaneously taking over other countries' embassies, maintaining whorehouses run by clergymen, involvement in international drug trafficking, and financing sock puppet militias to extend the regime's influence. The word Iran is a cognate form of Aryan, the abbreviation IRGC is a cognate form of Stürmabteilung (or SA), the term Supreme Guide is a cognate form of either Shah or Führer or maybe both, and they hate Jews Zionists Jews. Their economy is based on the production of oil and vitriol...
in the Straits of Hormuz, Prime Minister Scott Morrison said on Wednesday.

"This destabilizing behavior is a threat to Australia's interests in the region," Morrison told a news conference.

"The government has decided that it is in Australia's national interest to work with our international partners to contribute. Our contribution will be limited in scope and it will be time-bound," he said

The Australian Broadcasting Corp. reported that Canberra would send frigates and surveillance aircraft to the region.
Posted by: trailing wife || 08/21/2019 00:32 || Comments || Link || E-Mail|| [245 views] Top|| File under: Govt of Iran
Report: U.S. anti-Hezbollah Sanctions to Target Christian Ministers, Businessmen
[AnNahar] U.S. sanctions will soon target Christian ministers and businessmen accused by Washington of aiding
Hizbullah
...Party of God, a Leb militia inspired, founded, funded and directed by Iran. Hizbullah refers to itself as The Resistance and purports to defend Leb against Israel, with whom it has started and lost one disastrous war to date, though it did claim victory...
, a media report said.

"There is a lot of talk about U.S. sanctions on Hizbullah's allies, especially those close to the presidency, the Free Patriotic Movement


Despite its name a Christian party allied with Hizbullah, neither free nor particularly patriotic...


, the Marada Movement


the personal militia of Suleiman Franjieh, president of Lebanon at the outbreak of the civil war, currently Syrian toadies, but you never know when that could change...


and the Syrian Social National Party," al-Akhbar newspaper quoted "friends of Washington" as saying in remarks published Monday.

The U.S. administration sees "a need to expand the sanctions campaign to target politicians, including ministers, and businessmen who work inside and outside

Leb

, most of whom are supporters of the FPM, the Marada Movement and the SSNP," the sources added.

Those who will be targeted are figures who are "close to FPM and Marada ministers as well as to the leaderships of the two movements," the sources went on to say, noting that they are accused of facilitating Hizbullah's transactions.

"Any sanctions will not be exclusively limited to fund transfer operations but will also completely impede the movement and travel of those targeted," the sources added.

Posted by: trailing wife || 08/21/2019 00:32 || Comments || Link || E-Mail|| [134 views] Top|| File under: Hezbollah
Who's in the News
41
[untagged]
5
Arab Spring
5
Taliban
5
Govt of Pakistan
3
Islamic State
2
Narcos
2
Sublime Porte
2
Commies
1
Govt of Sudan
1
Hamas
1
Hezbollah
1
Govt of Iran
1
Lashkar e-Taiba
1
Muslim Brotherhood
1
Salafists
1
Human Trafficking
1
Govt of Iran Proxies
1
Govt of Pakistain Proxies
1
al-Nusra
Bookmark
E-Mail Me
The Classics
The O Club
Rantburg Store
The Bloids
The Never-ending Story
Thugburg
Gulf War I
The Way We Were
Bio
Merry-Go-Blog
Hair Through the Ages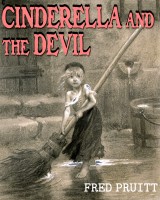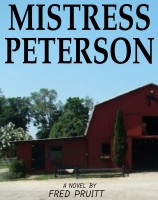 On Sale now!


A multi-volume chronology and reference guide set detailing three years of the Mexican Drug War between 2010 and 2012.

Rantburg.com and borderlandbeat.com correspondent and author Chris Covert presents his first non-fiction work detailing the drug and gang related violence in Mexico.

Chris gives us Mexican press dispatches of drug and gang war violence over three years, presented in a multi volume set intended to chronicle the death, violence and mayhem which has dominated Mexico for six years.
Click here for more information


Meet the Mods
In no particular order...


Steve White
Seafarious
Pappy
lotp
Scooter McGruder
john frum
tu3031
badanov
sherry
ryuge
GolfBravoUSMC
Bright Pebbles
trailing wife
Gloria
Fred
Besoeker
Glenmore
Frank G
3dc
Skidmark
Alaska Paul



Better than the average link...



Rantburg was assembled from recycled algorithms in the United States of America. No trees were destroyed in the production of this weblog. We did hurt some, though. Sorry.
18.208.132.33