Africa Horn
Sudan Sovereign Council Member: We Haven't Yet Reached State of Emergency Stage
[AAWSAT] Mohammed Alfaki Suleiman, a member of Sudan's newly-formed Sovereign Council, revealed it was too son to announce a state of emergency over heavy rainfall that has caused floods across the country.

In an interview with Asharq al-Awsat, Alfaki said that during a meeting held between the Council and Prime Minister Abdalla Hamdok, discussions focused on ways to confronting urgent matters, such as floods and torrential rains, and a conflict in the city of Port Sudan.

Alfaki warned that there could be more floods in the coming days because of persistent rainfall but denied that the situation has reached a point of announcing a state of emergency.

The 11-member Sovereign Council and the prime minister were sworn in this week. And a government is expected to be formed soon, said Alfaki.


Posted by: Fred || 08/24/2019 00:00 || Comments || Link || E-Mail|| [6554 views] Top|| File under: Govt of Sudan
Africa North
Tunisian Presidential Candidate Detained over Tax Evasion
[AAWSAT] A judge ordered on Friday the detention of Tunisian presidential election candidate Nabil Karoui to face charges of tax evasion and money laundering, Mosaique FM radio reported.

Karoui's own Nessma TV channel reported he had been arrested as he travelled to Tunis.

The 56-year-old media magnate is one of the main candidates contesting the Sept 15 election following the death of President Beji Caid Essebsi.

A judge decided in July this year to bar Karoui from travelling abroad after weeks of investigation on suspicion of money laundering.

"Police arrested Karoui while we were on our way back from the city of Beja to Tunis," said Osama Khelifi, a political adviser to the candidate.

The election follows the death of Essebsi last month aged 92.

Tunisia's election commission has approved 26 candidates, including two women. They also include Prime Minister Youssef Chahed and former president Moncef Marzouki.
Posted by: Fred || 08/24/2019 00:00 || Comments || Link || E-Mail|| [6587 views] Top|| File under: Arab Spring
Algeria's Protests Enter 7th Month
[AAWSAT] Algerians on Friday were back on the streets reiterating their demands for the removal of the ruling elite as the country's protest movement entered a seventh month with no let-up in sight.

Crowds of demonstrators who thronged the capital and key cities across the country rallied to cries of a "Free and democratic Algeria" and a "Civil state, not a military one".

They directed their wrath at army chief Ahmed Gaid Salah, who has emerged as the key powerbroker since president Abdelaziz Bouteflika

...10th president-for-life of Algeria. He was elected in 1999 and served on his third or four terms. When he announced for the fifth, or maybe it was the sixth, visibly doddering, a grateful nation rose up in its wrath and threw him out...
resigned in April in the face of mass protests.

They also vented their ire against Karim Younes, an ex-speaker of the lower house appointed by authorities to head a national dialogue to pave the way for presidential elections.

The protest in Algiers dispersed calmly in the late afternoon, while demonstrations in other major cities likewise passed off without disturbances, according to local journalists.

In July, Bouteflika's interim successor Abdelkader Bensalah proposed a national dialogue without state or military involvement.

Elections planned for July 4 were postponed, after the only two candidates -- both little-known -- were rejected by electoral authorities.

The demonstrators have repeatedly demanded key regime figures step down -- and credible institutions be established -- before any polls.

The protesters have so far maintained a united front, taking to the streets every week since February.

Only a few opposition parties have so far agreed to meet with Younes and his dialogue committee, including a party headed by former prime minister Ali Benflis.


Posted by: Fred || 08/24/2019 00:00 || Comments || Link || E-Mail|| [6525 views] Top|| File under: Arab Spring
Tunisia: New Air Unit to Monitor Terrorists' Infiltration via Shores
[AAWSAT] The Tunisian Ministry of Interior has announced setting up a new air unit reinforced by three Bell 429 helicopters. The unit will be assigned to monitor the Tunisian shores during disasters and health evacuation as well as prevent infiltration of terrorist members to the Tunisian tourist regions.

Security sources revealed that this unit would regularly oversee the Tunisian shores ‐ this would clamp down upcoming terrorist risks (around 1,300 km from the shores.) It would also observe the illegal migration towards Italian shores.

Tunisia declared a closed military zone in states of the western center in addition to an isolated region along the eastern border with Libya. Moreover, a berm and an electronic fence were built to limit repetitive infiltration of

bully boyz

from terror camps in Libya.

The Tunisian shores remained unsupervised, which demanded to form this unit to reduce terrorist threats.

Notably, Tunisian security reports affirmed that terrorist Seif Eddine Rizki who targeted a tourist hotel in Sousse (in the center of eastern Tunisia) on June 26, 2015, sneaked through the Tunisian shores facing Sousse.

He opened fire on a group of foreign tourists, killing 39. Most of the victims were British.


Posted by: Fred || 08/24/2019 00:00 || Comments || Link || E-Mail|| [6624 views] Top|| File under: Arab Spring
LNA Accuses Qatar of Being 'Terrorism Base'
[AAWSAT] The Libyan National Army (LNA) ‐ commanded by Chief Marshal Khalifa Haftar

...Self-proclaimed Field Marshal, served in the Libyan army under Muammar Qadaffy, and took part in the coup that brought Qadaffy to power in 1969. He became a prisoner of war in Chad in 1987. While held prisoner, he and his fellow officers formed a group hoping to overthrow Qadaffy, so it's kind of hard to describe him as a Qadaffy holdover. He was released around 1990 in a deal with the United States government and spent nearly two decades in the United States, gaining US citizenship. In 1993, while living in the United States, he was convicted in absentia of crimes against the Jamahiriya and sentenced to death. Haftar held a senior position in the anti-Qadaffy forces in the 2011 Libyan Civil War. In 2014 he was commander of the Libyan Army when the General National Congress (GNC) refused to give up power in accordance with its term of office. Haftar launched a campaign against the GNC and its Islamic fundamentalist allies. His campaign allowed elections to take place to replace the GNC, but then developed into a civil war. Guess you can't win them all...
‐ accused Qatar
...an emirate on the east coast of the Arabian Peninsula. It sits on some really productive gas and oil deposits, which produces the highest per capita income in the world. They piss it all away on religion, financing the Moslem Brotherhood and several al-Qaeda affiliates. Home of nutbag holy manYusuf al-Qaradawi...
again of becoming a base for terrorism in Libya.
Continued on Page 49
Posted by: Fred || 08/24/2019 00:00 || Comments || Link || E-Mail|| [6565 views] Top|| File under: Arab Spring
Arabia
'Southern Revolutionary Movement' Describes Aden Developments as a Struggle for Power
[AAWSAT] The Supreme Council of the Southern Revolutionary Movement has stressed that the council is closely following the crisis in southern Aden through communicating with all parties to reach calmness.

Head of the council Fouad Rashed called for calm, not to spur the southern struggle and achieve everyone's joint goal which is to face the Iranian supported-Iran's Houthi sock puppets

...a Zaidi Shia insurgent group operating in Yemen. They have also been referred to as the Believing Youth. Hussein Badreddin al-Houthi is said to be the spiritual leader of the group and most of the military leaders are his relatives. The legitimate Yemeni government has accused the them of having ties to the Iranian government. Honest they did. The group has managed to gain control over all of Saada Governorate and parts of Amran, Al Jawf and Hajjah Governorates. Its slogan is God is Great, Death to America™, Death to Israel, a curse on the Jews They like shooting off... ummm... missiles that they would have us believe they make at home in their basements. On the plus side, they did murder Ali Abdullah Saleh, which was the only way the country was ever going to be rid of him...
insurgency to reach negotiations.

Rashed warned in statements to Asharq al-Awsat newspaper that favoring a southern bloc no matter how much arms and popularity it owned would spark a struggle in different forms.

Preferring a southern bloc would push other southern components to find a military arm, said Rashed, adding that Soddy Arabia


...a kingdom taking up the bulk of the Arabian peninsula. Its primary economic activity involves exporting oil and soaking Islamic rubes on the annual hajj pilgrimage. The country supports a large number of princes in whatcha might call princely splendor. When the oil runs out the rest of the world is going to kick sand in the Soddy national face...


is the most entitled to accommodate all of the southerners and it is capable of this because it's a huge country and it leads the coalition to find one southern platform.

The head of the supreme council noted that there is continuous communication with the Southern Transitional Council (STC) for the sake of reaching calmness, following recent events in Aden and several southern provinces.

At the same time, he criticized mandating the STC during the demonstration of millions in 2017. Rashed stated that the supreme council called for several demonstrations and never snatched a mandate.

Since 2007, the supreme council had been defending the southern case through peaceful struggle and not relying on arms or forming a military arm, said Rashed. In 2015, the council participated in confronting Houthis and many leaders fell as

deaders

or were

maimed

, he added.

Yet after the victory and liberating Aden, the supreme council handed out the weapons and resumed its work. Rashed expressed rejection to any southern struggle and described the latest developments in Aden as a struggle for power.


Posted by: Fred || 08/24/2019 00:00 || Comments || Link || E-Mail|| [6524 views] Top|| File under: Houthis
Bangladesh
Bangladesh Offers Repatriation to Rohingya Muslims, None Accept
[BREITBART] The government of Bangladesh on Thursday cleared 3,450 Rohingya

Moslem

refugees to return to their homes in Myanmar's Rakhine state, but not a single one of the 295 families approached by Bangladeshi and United Nations


...an organization conceived in the belief that we're just one big happy world, with the sort of results you'd expect from such nonsense...


officials was willing to go. The Bangladeshis were left with a line of empty trucks and buses pointed at the Myanmar border.

According to Sky News, some Rohingya whose names were on the repatriation list actually hid from officials so they would not be returned. Both Bangladesh and the United Nations have given assurances that repatriation will be strictly voluntary.


"For now"


Rohingya leaders stated they will not consider returning home unless the government of Myanmar meets a set of security demands, chief among them an end to their awkward status as a stateless people. Myanmar refuses to recognize the Rohingya as citizens, and does not even see them as a distinct ethnic group.

The refugees also want safety guarantees, the return of property seized when they were subjected to a campaign of ethnic cleansing, and justice for the Myanmar troops and leaders who mistreated them.

"We need a real guarantee of citizenship, security and promise of original homelands. So we must talk with the Myanmar government about this before repatriation," Rohingya leader Muhammad Islam told Al Jazeera on Thursday.

The office of the U.N. High Commissioner for Refugees (UNHCR) confirmed that not a single family they interviewed was willing to consider repatriation. A similar repatriation effort in November was equally unsuccessful.

Even if they had accepted, the 3,450 Rohingya invited to return would have been a tiny fraction of the roughly 740,000 refugees currently packed into the world's largest refugee camp in Bangladesh, a ghastly city of ramshackle shelters stretching to the horizon where human trafficking is one of the major industries.
Posted by: Fred || 08/24/2019 00:00 || Comments || Link || E-Mail|| [6541 views] Top|| File under: Arakan Rohingya Salvation Army
Europe
Germany Receives Four 'ISIS' Orphans
[AAWSAT] For the first time since declaring the eradication of ISIS

...embracing their inner Islamic Brute...
in March, the German government has received four children whose parents were part of ISIS from the Kurdish-led autonomous administration in northeastern Syria.

The four children are three girls and one boy, the oldest of which is ten years old. The father of the girls was killed in battles in Deir al-Zour countryside.

These children used to live in al-Hawl Camp that has become a shelter for those fleeing regions that were seized by ISIS earlier. The camp includes today 72,000 persons, of which 90 percent is children and women.

Some of the countries that received their nationals are Denmark that received one orphan, Netherland that received two orphans in June. The same number returned to Trinidad in January while Norway was handed out five children in July, and the US received five women along with five children in the same month.

The total of those who returned to their home countries is 319 women with their children, in addition to orphans whose fathers were killed in battles in Syria.

However,


alcohol has never solved anybody's problems. But then, neither has milk...


Iraqis represent the highest population in the camp with 30,875 persons and 8,746 households living there. While 30,593 Syrians from 8,983 reside in the camp.

The camp has a special section for foreign women and their children coming from Arab and Western countries. Around 10,734 reside there including 3,177 women while the rest are children below the age of 15. Yet, this section is subject to strict security supervision in which women are not allowed to go out without a written permission and are accompanied by security members.

Posted by: Fred || 08/24/2019 00:00 || Comments || Link || E-Mail|| [6592 views] Top|| File under: Islamic State
The Grand Turk
Turkey's Erdogan To Visit Russia On Aug. 27
[JPOST] ANKARA - Turkish President Tayyip Erdogan will make a one-day official visit to Russia on August 27, the Turkish presidency said on Friday, hours after he held a phone call with Russia's Vladimir Putin to discuss developments in northwestern Syria.

In the phone call, Erdogan told Putin that an offensive by forces of Syrian President Bashar al-Assad, backed by Moscow, was causing a humanitarian crisis and posed a threat to Turkey's national security.


"Pssst, Yippy? Vlad's a Gulenist"
Posted by: 3dc || 08/24/2019 00:00 || Comments || Link || E-Mail|| [6650 views] Top|| File under: Sublime Porte
Home Front: WoT
2 NYC Women Admit To Attempting To Build Bombs For Terror Attack On US Soil
[911] Earlier today, at the federal courthouse in Brooklyn, Asia Siddiqui and Noelle Velentzas, both citizens of the United States and residents of Queens, pleaded guilty to teaching and distributing information pertaining to the making and use of an explosive, destructive device, and weapon of mass destruction, intending that it be used to commit a federal crime of violence. When sentenced, the defendants face up to 20 years in prison.

"Inspired by radical Islam, Velentzas and Siddiqui researched and taught each other how to construct bombs to be used on American soil against law enforcement and military targets," said Assistant Attorney General John C. Demers. "They were thwarted by the excellent work of the agents, analysts and prosecutors who are responsible for this investigation and prosecution. For this, we are grateful."

"In an effort to implement their violent, radical ideology, the defendants studied some of the most deadly terrorist attacks in U.S. history, and used them as a blueprint for their own plans to kill American law enforcement and military personnel," stated United States Attorney Richard P. Donoghue. "Thanks to the tireless work of law enforcement, they were stopped before they could bring their murderous plans to fruition."



Posted by: Besoeker || 08/24/2019 01:02 || Comments || Link || E-Mail|| [6581 views] Top|| File under: Islamic State
India-Pakistan
India will attempt 'false flag operation' to divert attention from occupied Kashmir, PM Imran warns
[DAWN] Prime Minister Imran Khan
...aka The Great Khan, who is the lightweight's lightweight...
on Friday alerted the international community to a possible "false flag operation" by the Indian leadership to "divert attention from massive human rights


When they're defined by the state or an NGO they don't mean much...


violations" in occupied Kashmir

...a disputed territory lying between India and Pakistain. After partition, the Paks grabbed half of it and call it Azad (Free) Kashmir. The remainder they refer to as "Indian Occupied Kashmir". They have fought four wars with India over it, the score currently 4-0 in New Delhi's favor. After 72 years of this nonsense, India cut the Gordian knot in 2019, removing the area's special status, breaking off Ladakh as a separate state, and allowing people from other areas to settle (or in the case of the Pandits, to resettle) there....
"I want to warn the international community that the Indian leadership will in all probability attempt a false flag operation to divert attention from its massive human rights violations and the unleashing of a reign of terror in IOJK [Indian occupied Jammu & Kashmir]," said the premier via Twitter.

"We are hearing Indian media claims that some

gunnies

from Afghanistan have entered IOJK for terrorist activities, while others have entered India's southern regions. These claims are predictable to divert attention from India's ethnic cleansing and genocide agenda in IOJK," he added.

The prime minister's comments come as Indian premier Narendra Modi visits

La Belle France

ahead of the G-7 summit.

According to AP, French President Emmanuel Macron in his meeting with Modi on Thursday pressed for dialogue with Pakistain over the crisis in occupied Kashmir.

As part of his three-nation tour, Modi will visit the United Arab Emirates and Bahrain next. In the UAE, Modi will be conferred with the nation's highest honour, the Order of Zayed, according to Hindustan Times. Modi's visit to Bahrain will be the first ever by an Indian prime minister.

Earlier on Wednesday, in an interview with The New York Times


...which still proudly displays Walter Duranty's Pulitzer prize...
, Prime Minister Imran had expressed concern that India might undertake a deceptive "false flag operation" in Indian Kashmire to try to justify military action against Pakistain, adding that Pakistain would be forced to respond.
The Indian security officials have claimed that Pakistain is planning to bring at least 100

bully boyz

from Afghanistan to Kashmir in the wake of the recent tensions between the two countries.

The officials have further added that Pakistain is attempting to carry out a series of attacks in Kashmir.

The officials have also added that the plan is to demonstrate to the world that the situation in Kashmir is deteriorating following the revocation of Article 370.

An Indian military source has told the Times of India "We have credible intelligence that Pakistain is bringing over 100 hardcore

bully boyz

from Afghanistan and they will be pushed into Kashmir in the next few weeks."

Meanwhile,


...back at the Hubba Hubba Club, Nunzio wondered: Where the hell was Chumbaloni? And where was his $600?...


the officials have said at least 15 Jaish-e-Mohammad
...literally Army of Mohammad, a Pak-based Deobandi terror group founded by Maulana Masood Azhar in 2000, after he split with the Harkat-ul-Mujaheddin. In 2002 the government of Pervez Musharraf banned the group, which changed its name to Khaddam ul-Islam and continued doing what it had been doing before without missing a beat...


bully boyz

are already waiting at the terror launch-pads in Lipa valley along the Line of Control on the Pak side to infiltrate in Kashmir.

Posted by: Fred || 08/24/2019 00:00 || Comments || Link || E-Mail|| [6617 views] Top|| File under: Govt of Pakistan
International-UN-NGOs
UN's Guterres Urges World to Stamp out Religious Persecution
[AAWSAT] Secretary-General António Guterres

...Portuguese politician and diplomat, ninth Secretary-General of the United Nations. Previously, he was the UN High Commissioner for Refugees between 2005 and 2015. He was the Prime Minister of Portugal from 1995 to 2002 and was the Secretary-General of the Socialist Party from 1992 to 2002. He served as President of the Socialist International from 1999 to 2005. In both a 2012 and 2014 poll, the Portuguese public ranked him as the best Prime Minister of the previous 30 years...
urged the world on the first international day to remember the victims of religious persecution to "step up to stamp out anti-Semitism, anti-

Moslem

hatred, the persecution of Christians and other religious groups."

The UN chief on Thursday cited a rise in attacks against individuals and groups around the world, saying: "Jews have been murdered in synagogues, their gravestones defaced with swastikas;

Moslem

s

bumped off

in mosques, their religious sites vandalized; Christians killed at prayer, their churches torched."

Guterres said the first International Day Commemorating the Victims of Acts of Violence Based on Religion and Belief was an opportunity to show support by doing "all in our power to prevent such attacks and demanding that those responsible are held accountable."

He urged people everywhere to resist and reject those who "falsely and maliciously invoke religion to build misconceptions, fuel division, and spread fear and hatred."


Posted by: Fred || 08/24/2019 00:00 || Comments || Link || E-Mail|| [6494 views] Top|| File under:
Israel-Palestine-Jordan
PA President Abbas: 'Millions Of Fighters' Will Take Over Jerusalem
So, unveil the iron fist in the velvet glove. Smack these assholes. Cut off ALL funds


[Free Beacon] 'Not a single penny' of payments to terrorists will be stopped

Palestinian Authority President Mahmoud Abbas threatened this week that "million of fighters" would swarm Jerusalem and topple the Jewish state's capital city, warning that "no matter how many houses and how many settlements they declare that they [plan to build] here and there‐they shall all be destroyed."

Abbas, in an Arabic language speech at Jalazone Refugee Camp near Ramallah that was heavy with threats of destruction, doubled down on the Palestinian government's policy of using public money to pay convicted terrorists and their families, telling his audience, "We will not accept their designation of our martyrs as terrorists. Our martyrs are the martyrs of the homeland."

Abbas went on to rally those in attendance to swarm the city of Jerusalem and destroy all Jewish people living there. His remarks are the clearest sign to date that the leader has no interest in playing a role in a revamped peace process spearheaded by President Donald Trump's White House.

"To Jerusalem we march, martyrs by the millions!" he was quoted as saying, according to a translation by the Middle East Media Research Institute, or MEMRI, a media watchdog site.

"We shall enter Jerusalem‐millions of fighters! We shall enter it! All of us, the entire Palestinian people, the entire Arab nation, the Islamic nation, and the Christian nation," Abbas said. "They shall all enter Jerusalem."

Homes and cities built by Jews and other ethnic groups living in Israel "will all go to the garbage bin of history," Abbas said.

"We shall remain [here], and nobody can remove us from our homeland," the leader continued. "If they want, they themselves can leave. Those who are foreign to this land have no right to it. So we say to them: Every stone you have [used] to build on our land, and every house you have built on our land, is bound to be destroyed, Allah willing."

Pivoting to the payments for convicted terrorists, a policy known as pay to slay, Abbas said the payments will never cease, despite increasing international pressure from the West.

"We will not accept their designation of our martyrs as terrorists," Abbas said. "Our martyrs are the martyrs of the homeland. We will not allow them to deduct a single penny from their money. All the money will go back to them, because the martyrs, the wounded, and the prisoners are the most sacred things we have."
Posted by: Frank G || 08/24/2019 00:00 || Comments || Link || E-Mail|| [6651 views] Top|| File under: Palestinian Authority
Sri Lanka
Sri Lanka ends emergency four months after Easter attacks
[DAWN] Sri Lanka has ended a four-month state of emergency declared after Easter

suicide kaboom

s by

turbans

that killed 258 people, officials said on Friday.

President Maithripala Sirisena has been extending the emergency on the 22nd of each month since the April 21 attacks on three hotels and three churches. However,


there's more than one way to stuff a chicken...


his office confirmed that Sirisena had not extended it for another term and thereby allowed the emergency to end on Thursday.

"The president did not issue a fresh proclamation extending the emergency by a further period," an official source said.

The official government printer also confirmed that there was no notification reimposing the state of emergency, which gives sweeping powers to police and security forces to arrest and detain suspects for long periods.

The Sri Lankan government used the emergency as it tightened security across the country and hunted members of a local

krazed killer

group which was held responsible for the attacks and which claimed allegiance to the

krazed killer

Islamic State

...formerly ISIS or ISIL, depending on your preference. Before that they were al-Qaeda in Iraq, as shaped by Abu Musab Zarqawi. They're really very devout, committing every atrocity they can find in the Koran and inventing a few more. They fling Allah around with every other sentence, but to hear western pols talk they're not really Moslems....
(IS) group.

Police have said that all those directly responsible for the

suicide kaboom

s have either been killed or arrested.

This week Sri Lankan Tourism Minister John Amaratunga said he had asked the president to relax the draconian law to signal to foreign holidaymakers that the situation in the country was back to normal.


Posted by: Fred || 08/24/2019 00:00 || Comments || Link || E-Mail|| [6592 views] Top|| File under: Islamic State
Syria-Lebanon-Iran
Lebanon: People of the South Rule Out New War with Israel
[AAWSAT] In his latest speech, Hezbollah leader His Eminence Sayyed Hassan Nasrallah

...The satrap of the Medes and the Persians in Leb...
said that in the next war with Israel, the people will "see a live broadcast of the destruction of Israeli brigades."

Hezbollah has grown "500 times stronger" since the 2006 war with Israel, Nasrallah said in a televised speech as the movement marked the anniversary of what it called its military "victory" in Bint Jbeil in southern

Leb

near the Israeli border.

But in cities and towns bordering Israel, residents ruled out another war with the country.

Hussein Qataya, a Hezbollah rival who has announced his candidacy for by-elections in Tyre district, told Asharq al-Awsat that the party's "popularity has been dwindling."

He said that Nasrallah has only resorted to the war rhetoric to hit on the people's nerves ahead of the elections.

Hussein Ezzedine, another southerner, said that the people of south

Leb

will not allow Hezbollah to fire missiles by using civilians as human shields to prevent a scenario similar to the 2006 war when Israel carried out Arclight airstrike

...KABOOM!...
s on civilian infrastructure and displaced thousands.

As for a woman, who only wanted to be identified by her first name as Faten, she ruled out war.

"The party has the capabilities to confront Israel, but ... it will not do so because it knows that the people of the south are already economically dead," said the woman, who hails from the city of Tyre.

A man called Youssef, the owner of a restaurant, said he would return to

La Belle France

if there was another war with Israel.

"We have already been burdened by an economic war," he told Asharq al-Awsat.


Posted by: Fred || 08/24/2019 00:00 || Comments || Link || E-Mail|| [6682 views] Top|| File under: Hezbollah
Who's in the News
23
[untagged]
5
Islamic State
4
Arab Spring
4
Commies
2
Sublime Porte
2
Govt of Pakistan
2
Houthis
2
Hamas
2
Palestinian Authority
1
Narcos
1
Taliban
1
al-Nusra
1
al-Shabaab (AQ)
1
Arakan Rohingya Salvation Army
1
Govt of Iran Proxies
1
Govt of Pakistain Proxies
1
Govt of Sudan
1
Hezbollah
1
Moslem Colonists
Bookmark
E-Mail Me
The Classics
The O Club
Rantburg Store
The Bloids
The Never-ending Story
Thugburg
Gulf War I
The Way We Were
Bio
Merry-Go-Blog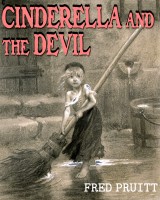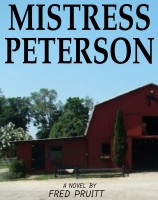 On Sale now!


A multi-volume chronology and reference guide set detailing three years of the Mexican Drug War between 2010 and 2012.

Rantburg.com and borderlandbeat.com correspondent and author Chris Covert presents his first non-fiction work detailing the drug and gang related violence in Mexico.

Chris gives us Mexican press dispatches of drug and gang war violence over three years, presented in a multi volume set intended to chronicle the death, violence and mayhem which has dominated Mexico for six years.
Click here for more information


Meet the Mods
In no particular order...


Steve White
Seafarious
Pappy
lotp
Scooter McGruder
john frum
tu3031
badanov
sherry
ryuge
GolfBravoUSMC
Bright Pebbles
trailing wife
Gloria
Fred
Besoeker
Glenmore
Frank G
3dc
Skidmark
Alaska Paul



Better than the average link...



Rantburg was assembled from recycled algorithms in the United States of America. No trees were destroyed in the production of this weblog. We did hurt some, though. Sorry.
3.236.52.68

Help keep the Burg running! Paypal: