Afghanistan
Afghan election back in spotlight after Trump's Taliban tweets
[DAWN] Afghans are bracing for fresh violence after United States President Donald Trump
...The tack in the backside of the Democratic Party...
abruptly scuttled US-Taliban

...mindless ferocity in a turban...
talks, yanking this month's presidential election back into the spotlight as the

murderous Moslems

look to keep voters from the polls with bloody attacks.

For months now a question mark has hung over the September 28 vote, in which

Afghanistan's Caped President

Ashraf Ghani
...former chancellor of Kabul University, now president of Afghanistan. Before returning to Afghanistan in 2002 he was a scholar of political science and anthropology. He worked at the World Bank working on international development assistance. As Finance Minister of Afghanistan between July 2002 and December 2004, he led Afghanistan's attempted economic recovery until the Karzais stole all the money...
will face off against his own Chief Executive Abdullah Abdullah

... the former foreign minister of the Northern Alliance government, advisor to Masood, and candidate for president against Karzai. Dr. Abdullah was born in Kabul and is half Tadjik and half Pashtun...
, as America prioritised securing a deal with the

holy warriors

that would allow it to begin exiting its longest war.

With the agreement seemingly imminent ‐ and the US-backed government in Kabul undermined as rumours swirled of an interim regime ‐ many Afghans and observers had expected the poll to be cancelled outright.

Even the more-than-a-dozen candidates ‐ who include former warlords, ex-spies and onetime members of the country's communist regime ‐ did not appear to believe it would take place, with little in the way of campaigning.

As the incumbent, Ghani is presumed to be the favourite, though with the lack of campaigning or credible polling observers cautioned against making any predictions. But with Trump's bombshell announcement on Saturday that the US-Taliban talks were off, the situation changed.

The Taliban quickly made it known that the only alternative was more fighting ‐ and with renewed focus on the election, which they have always opposed, the polls are a prime target, as they seek to delegitimise any resulting government by minimising turnout.

"The Taliban will do everything possible to disrupt the election, we expect more violence," Haroun Mir, an independent analyst based in Kabul, told AFP.

Abdul Waheed Wafa, the executive director of the Afghanistan Centre at Kabul University, described a mood of confusion and fear. "Nobody at the moment is ready, not the people of Afghanistan, not the election commission and not even the government," he said.


Posted by: Fred || 09/14/2019 00:00 || Comments || Link || E-Mail|| [10799 views] Top|| File under: Taliban
Africa Horn
Kiir, Hamdok agree to resume discussions on Sudans' border crossings
[Sudan Tribune] Sudan and South Sudan have agreed to resume discussions on the opening of the border crossing points between the two countries.

Sudanese Prime Minister Abdallah Hamdok was in a two-day visit to Juba for talks with South Sudanese officials on ways to enhance bilateral relations and to move together for a settlement to the pending issues after the secession of 2011.

"We discussed bilateral relations including border and trade and we reached useful understandings that will push the distinguished relations forwards," Hamdok told

news hound

s in joint press statements with Kiir at the State House before to leave Juba on Friday.

The Sudanese prime minister said he wants to repair the damage caused by the former regime and restore the ancestral relations between people on the border from both sides as the first step towards the resolution of the disputed border zones and Abyei.

"We touched relations between the two countries and what we will do in the future said," President Kiir said.

"Regarding the opening of border crossing points we will work on it in the near future," he added before to conclude by saying "God willing peace will prevail in Sudan and South Sudan".

The South Sudanese leader pointed to the Juba Declaration for peace in Sudan signed by the Sudanese government and the

gang

s he would strive to ensure a successful peace in Sudan.

Hamdok said he said he had met with the leaders of the

gang

s and expressed hope that the Juba process would lead to lasting peace in his country.

Kiir repeated several times that he wants peace in Sudan for the stability of his country, pointing that the conflict with rebel groups in the border areas contributed to destabilize his country.

Sudan and South Sudan in 2013 had agreed to open 10 crossings along their joint 2,000 km border to boost travel and trade.

But the continuation of armed conflicts in South Kordofan and Blue Nile states and the civil war in South Sudan prevented the implementation of concrete steps to activate the demilitarized zone and define the crossings.

In March 2018, the two countries marked several crossing corridors, but the continuation of the South Sudanese conflict and continuation of suspicions of support to

gang

s from both sides remained the main cause behind the border closure for free trade and movement of people.


Posted by: Fred || 09/14/2019 00:00 || Comments || Link || E-Mail|| [10803 views] Top|| File under: Govt of Sudan
Africa North
Algerians take to the streets to oppose presidential poll
[ENGLISH.ALARABIYA.NET] Algerians returned to the streets Friday, protesting proposed presidential elections after parliament passed bills that could pave the way for the announcement of a vote to take place in December.

Demonstrations that started in February led to the resignation of president Abdelaziz Bouteflika

...10th president-for-life of Algeria. He was elected in 1999 and served on his third or four terms. When he announced for the fifth, or maybe it was the sixth, visibly doddering, a grateful nation rose up in its wrath and threw him out...
in April, after 20 years at the helm.

But the movement has continued, with protestors taking to the streets for a 30th consecutive week Friday.

Demonstrators are demanding key regime figures step down and an overhaul of political institutions before any polls, arguing any election under the current framework will only reinforce the status quo.

"Those close to Bouteflika are still in power and an election in these conditions is simply a masquerade," said engineer Lyes Mesbah, 48.

The army, which has de facto taken the reins of the country, has been calling for speedy elections to replace Bouteflika, with army chief General Ahmed Gaid Salah repeatedly insisting that polls be held before year-end.

Despite a deluge the day before that flooded many neighborhoods of the capital Algiers, protestors came out in force to oppose an election.

Last week, Gaid Salah called for an electoral college to be summoned on September 15, so as to conduct an election within 90 days, in mid-December.

This week, parliament passed two bills that would facilitate the announcement of a vote.

Justice Minister Belkacem Zeghmati presented the bills on Wednesday, with both legislative chambers passing them within two days.


Posted by: Fred || 09/14/2019 00:00 || Comments || Link || E-Mail|| [10800 views] Top|| File under: Arab Spring
Europe
Dutchman who stabbed Jewish father and son says he forgot why he attacked them
[IsraelTimes] A Dutch man charged with the attempted manslaughter of a Jewish father and son said he forgot why he stabbed them.


That's ok. The Dutch authorities are also uninterested in contemplating whys and wherefores.

During the first hearing in the case, the victims asked the judge to consider a religious or racist motive, which currently is not included in the indictment.

Taha Ewis Bakri Abdel Ghani


...known to his fellow vendors at the market as "that damned Egyptian, Tarik the hookah man"...

did not deny the assaults in March on Martin Colmans and his son Sharon, vendors in Amsterdam's Albert Cuyp Market.

The accused worked in a shop in the market and had had several disputes in the past with the Colmans and others, who complained to authorities about violence on his part.

At Thursday's hearing, a lawyer for Ewis Bakri Abdel Ghani presented psychiatric evaluations to the Amsterdam criminal tribunal declaring him mentally unfit to stand trial for his actions, according to a report by the AT5 television station.

Along with the manslaughter charges for the stabbing of Colmans and his son Sharon, Ewis Bakri Abdel Ghani was charged with assault against Colmans's wife.

"I don't know what happened. It's not a period of my life I want to remember," Ewis Bakri Abdel Ghani said at the hearing.

Ewis Bakri Abdel Ghani had become more devout in his

Moslem

faith in the months leading up to the assault, during which he flew frequently to Egypt, the Colmans family said. He began praying outside his shop, reading the Koran and leering at them, the family said.

Esther Voet, editor in chief of the NIW Jewish weekly, who attended the hearing, wrote that the defendant wouldn't answer when asked whether the attack was anti-Semitic, replying only that his "brother-in-law is a judge."
Posted by: trailing wife || 09/14/2019 00:06 || Comments || Link || E-Mail|| [10802 views] Top|| File under: Moslem Colonists
India-Pakistan
Pakistan wants US-Taliban talks resumed
[DAWN] Pakistain has expressed the hope that the US-Taliban

...mindless ferocity in a turban...
talks, which were abruptly suspended over the weekend, would soon resume and open the way towards intra-Afghan negotiations that would lead to a peaceful settlement of the long-drawn conflict in Afghanistan.

"We hope that the suspension of peace talks is only a pause and will resume sooner rather than later as the alternative is a surge in violence, which could push Afghanistan into an even more turbulent and uncertain phase than has been witnessed so far," Ambassador Maleeha Lodhi told the UN Security Council, while assuring of Pakistain's role as a

controller

of the Afghan

grinding of the peace processor

.

Participating in a debate on the situation in Afghanistan, she said Pakistain had always condemned violence and called for all sides to exercise restraint and to remain committed to the

grinding of the peace processor

out of its belief that there was no military solution to the Afghan conflict.

The Pak envoy said that nine rounds of direct talks between the United States and the Taliban had brightened prospects to put in place the first significant foundation of a settlement, raising hope that the parties appeared closer to that goal than at any other time in the past 18 years.


Posted by: Fred || 09/14/2019 00:00 || Comments || Link || E-Mail|| [10802 views] Top|| File under: Taliban
At Muzaffarabad rally, PM Imran calls out 'coward' Modi for oppressing occupied Kashmir residents
[DAWN] Prime Minister Imran Khan
...aka The Great Khan, who who convinced himself that playing cricket qualified him to lead a nuclear-armed nation with severe personality disorders...
on Friday held a rally in Muzaffarabad to show solidarity with residents of occupied Kashmir
...a disputed territory lying between India and Pakistain. After partition, the Paks grabbed half of it and call it Azad (Free) Kashmir. The remainder they refer to as "Indian Occupied Kashmir". They have fought four wars with India over it, the score currently 4-0 in New Delhi's favor. After 72 years of this nonsense, India cut the Gordian knot in 2019, removing the area's special status, breaking off Ladakh as a separate state, and allowing people from other areas to settle (or in the case of the Pandits, to resettle) there....
, who have been under a lockdown for more than 40 days after India moved to annex the territory.
Continued on Page 49
Posted by: Fred || 09/14/2019 00:00 || Comments || Link || E-Mail|| [10795 views] Top|| File under: Govt of Pakistan
Kashmir requires immediate intervention of UN, world powers: PM Imran
[DAWN] Prime Minister Imran Khan
...aka The Great Khan, who ain't the sharpest bulb on the national tree...
has asked Russia and other world powers to play their role to resolve the issue of Kashmir
...a disputed territory lying between India and Pakistain. After partition, the Paks grabbed half of it and call it Azad (Free) Kashmir. The remainder they refer to as "Indian Occupied Kashmir". They have fought four wars with India over it, the score currently 4-0 in New Delhi's favor. After 72 years of this nonsense, India cut the Gordian knot in 2019, removing the area's special status, breaking off Ladakh as a separate state, and allowing people from other areas to settle (or in the case of the Pandits, to resettle) there....
, saying he fears that the situation in the occupied territory could soon spiral out of control.

"Eight million people are currently under siege in Kashmir and there is no news coming out of there," the premier said while speaking to Paula Slier of Russia's Kremlin-backed international broadcaster RT in Islamabad.

"Some 4,000 people have been picked [by Indian forces] in Kashmir, with a curfew imposed there. We fear that an unprecedented oppression is taking place there," he said during the interview published on Friday.

Prime Minister Imran said that India annexed Indian Kashmire unilaterally. "This situation naturally cannot be accepted by the people of the valley."

It seems, he added, that the BJP [Bharatiya Janata Party]-led government has decided to use sheer force to subdue and oppress the people of Kashmir and intimidate them to accept the former's illegal move.

To a question, the premier said he doesn't think that the world has reacted as it should have. "The response of the international community is not what we expected," he maintained.

"The UN has the responsibility to act now," he said. "The US,

La Belle France

, Germany, Russia and other countries should step forward to play their role."

India, he added, has been taken over by a "fascist

...anybody you disagree with, damn them...
, racist government" and by the

turban

ideology of the hardline organization RSS (Rashtriya Swayamsevak Sangh).


Posted by: Fred || 09/14/2019 00:00 || Comments || Link || E-Mail|| [10798 views] Top|| File under: Govt of Pakistan
International-UN-NGOs
UN chief selects Nigerian general to lead Syria inquiry
[ENGLISH.ALARABIYA.NET] Secretary-General Antonio Guterres has selected a Nigerian general to lead a UN Board of Inquiry to investigate a series of attacks on hospitals in Syria's last opposition stronghold in the northwest.

UN spokesman Stephane Dujarric announced Friday that the three-member board, which will start work on Sept. 30, will be led by Lt. Gen. Chikadibia Obiakor and include Janet Lim of Singapore and Maria Santos Pais of Portugal.

Dujarric said the board will ascertain the facts of the attacks and not assess blame. Its findings will not be made public, he said.

Guterres announced the establishment of the board on Aug. 1 following a series of attacks on hospitals in Idlib in northwest Syria.


Posted by: Fred || 09/14/2019 00:00 || Comments || Link || E-Mail|| [10798 views] Top|| File under: Govt of Syria
Iraq
Parliament to discuss removal of U.S. forces from Iraq in new session
[Iraq News] The Iraqi parliament will discuss the removal of U.S. troops from Iraq during its next legislative session, a member was quoted saying on Friday.

Badr al-Ziyadi, a member of the parliament's security and defense committee, told Almaalomah website that "the earliest meetings during the next session will give priority for a bill on getting out U.S. troops out of Iraq, as well as terminating the 2008 security agreement between Baghdad and Washington.

The Iraqi parliament ended its last legislative session in August 4th. The next session is due to start next Saturday.

The U.S. maintains nearly 5000 troops in Iraq as part of an international coalition that fought Islamic State extremists since their emergence in 2014 and until their defeat in an Iraqi, coalition-backed, security campaign late 2017.

The 2008 agreement had set the stage for U.S. troop withdrawal from Iraq in 2011. It regulates military, economic, cultural and social relations between both countries, after eight years that followed the U.S. invasion to topple late leader Saddam Hussein.


Posted by: Fred || 09/14/2019 00:00 || Comments || Link || E-Mail|| [10810 views] Top|| File under: Govt of Iraq
Israel-Palestine-Jordan
Israel cuts medical permits for Gazans to halt migration to West Bank — report
[IsraelTimes] State prosecutors tell High Court the government is working to stem flow of 'illegal aliens' from

Hamas, the well-beloved offspring of the Moslem Brotherhood,

-run coastal enclave to PA-controlled territory.


Wonder how many Hamasniks have infiltrated this way?


Israel has been cutting down on the number of medical treatment permits it issues to Paleostinians in the Gazoo
...Hellhole adjunct to Israel and Egypt's Sinai Peninsula, inhabited by Gazooks. The place was acquired in the wake of the 1967 War and then presented to Paleostinian control in 2006 by Ariel Sharon, who had entered his dotage. It is currently ruled with an iron fist by Hamaswith about the living conditions you'd expect. It periodically attacks the Hated Zionist Entity whenever Iran needs a ruckus created or the hard boyz get bored, getting thumped by the IDF in return. The ruling turbans then wave the bloody shirt and holler loudly about oppression and disproportionate response...
Strip, fearing that they are being abused to move illegally to the West Bank, state prosecutors reportedly told the High Court of Justice this week.

Prosecutors disclosed the efforts on Wednesday in a response to a High Court of Justice petition filed by Arab human rights


One man's rights are another man's existential threat.


groups, the Haaretz daily reported.

According to the report, the prosecutors said cutting the number of permits issued was part of active steps to "halt the growth" of Paleostinians moving from Gaza to the West Bank without a permit from Israel. The response said that Israel regards them as "illegal aliens."

Prosecutors said that since 2017, there has been a sharp uptick in the number of Gazooks making the move.

As of mid-2018, 2,671 Gazooks were living in the West Bank without an Israeli permit. Just over half of them, 1,397, were granted a permit to leave Gaza for medical reasons but never returned.

The number is a sharp increase from previous years; in 2016, the total number of Gazooks who left the Strip for medical treatment and never returned was 262.

Israel says entire Gaza families are illegally moving to the West Bank chain-migration style. After one family member is granted an exit permit for medical purposes, other relatives then begin applying for permits to enter Israel to visit the sick person, and never return.

As a result, Israel has been cracking down on the number of medical permits it issues Gazooks, citing fears the applicants, even those seeking medical care, will never return home.

According to Gaza-based Al Mezan, along with Physicians for Human Rights-Israel, many applicants whose relatives were illegally residing in the West Bank were denied permits outright. In some cases, patients were told they would be given a permit to enter Israel only if their relatives returned to Gaza.

The organizations petitioned the High Court in a bid to outlaw conditioning medical treatment on concerns the patients won't return or the migration status of their relatives.

The court rejected the petition on the grounds that no such criteria for entry permits officially exist, according to the state.

The admission from state prosecutors comes less than a month after a senior Israeli official said the government was actively promoting the emigration of Paleostinians from the Gaza Strip, and was working to find other countries who may be willing to absorb them.

The official said Israel was ready to absorb the cost of helping Gazooks emigrate, and would even be willing to consider allowing them to use air fields inside Israel to facilitate their departure.

The Paleostinian Authority's foreign ministry slammed the official's remarks as "extremely dangerous" and accused Israel of "targeting Paleostinians and Gaza's livelihoods, and squeezing them in order to motivate them to emigrate."

Hamas-controlled Gaza suffers from severely inadequate supplies of water and electricity, ailing health services, widespread poverty and a high unemployment rate.

Fifty-three percent of Paleostinians in Gaza live in poverty, according to a June 2018 United Nations


...the Oyster Bay money pit...


report.

Posted by: trailing wife || 09/14/2019 00:00 || Comments || Link || E-Mail|| [10794 views] Top|| File under: Hamas
'Torpedo' - Israel's Spy Who Doesn't Know He's A Spy
[Jpost] Netflix released "The Spy" and gave the world a glimpse at the complex nature of Israeli intelligence missions. Like "The Spy," the case of "Torpedo," is real, but seems Hollywood-like in nature. There are two major differences between Eli Cohen and Torpedo. The first is that Torpedo is still spying for Israel. The second is that Cohen received extensive training for his mission, whereas Torpedo doesn't even know he's a spy.

Israeli daily, Yediot Aharonot, reported a sample of the story on Thursday, and is expected to release the rest over the weekend.

Torpedo is a

bigwig

in an Arab country who doesn't know that Israeli Intelligence Division's 504 unit has recruited him as a spy. The unit revealed this information in a rare moment of transparency.

The spy thinks he works in a civilian capacity, and has unknowingly been transmitting information to Israel for the last five years.

"We are always aiming for sources of high intelligence, in very significant roles. It inevitably raises the level of difficulty, because anyone who has reached a senior position is already older, more experienced, alert and more suspicious," the lieutenant colonel who serves as a commander in 504 and oversees the Torpedo file, told Yediot Aharonot. Due to the secret nature of his job, the Lt. Col. was only identified by the first letter of his name in Hebrew, Ayin.

The challenge was not only getting to someone as senior as Torpedo, but also making him divulge information.

"As a civilian body, for example, you are not threatening the target and not scaring him," D., Torpedo's handler in 504 told Yediot Aharonot.

"While collecting information about Torpedo, I discovered that he had an acquaintance, a distant relative, who lives abroad and had previously been in a particular field. I made contact with the same acquaintance online and began to take an interest in him and topics he specializes in and considered competent. He was happy to cooperate," D. continued. "I don't mention [Torpedo], not even with a hint. Then the acquaintance - who is already very interested in working with us - brings up Torpedo's name. He tells me about his relative who is senior in that country. He explains to me that because of his status, he is very close to all parties, very connected. I agree with him that I will think about the ideas that came up in our communication and that I will come back to with an answer here or there. My goal here is to convey to him that I'm not eager, not in a rush. I want to create an expectation for him. That he should check his email every day, waiting for my answer. Then comes the initial contact phase."

That's where Torpedo's story ends...for now. More will be released over the weekend.

Israel is still using Torpedo as an information source.

Posted by: trailing wife || 09/14/2019 00:00 || Comments || Link || E-Mail|| [10800 views] Top|| File under:
Syria-Lebanon-Iran
Fox News: Iran pension funds on verge of collaps
[Ynet] Iran

...a theocratic Shiite state divided among the Medes, the Persians, and the (Arab) Elamites. Formerly a fairly civilized nation ruled by a Shah, it became a victim of Islamic revolution in 1979. The nation is today noted for spontaneously taking over other countries' embassies, maintaining whorehouses run by clergymen, involvement in international drug trafficking, and financing sock puppet militias to extend the regime's influence. The word Iran is a cognate form of Aryan, the abbreviation IRGC is a cognate form of Stürmabteilung (or SA), the term Supreme Guide is a cognate form of either Shah or Führer or maybe both, and they hate Jews Zionists Jews. Their economy is based on the production of oil and vitriol...
pension funds are on the verge of collapse according to Fox News.

The crisis is caused by the U.S. maximum pressure campaign imposed by the Trump administration after it withdrew from the 2015 nuclear deal.

The report claims that of 18 existing retirement funds in Iran, 17 are in the red, according to document reviewed by National Security Council officials and obtained by Fox News.

That includes the pension funds for all of Iran's armed forces.

Posted by: trailing wife || 09/14/2019 00:32 || Comments || Link || E-Mail|| [10798 views] Top|| File under: Govt of Iran
Lebanese-American to be prosecuted for dealing with Israel
[IsraelTimes] Amer Fakhoury said to have worked in a prison run by the Israel-backed South

Leb

Army before the IDF withdrawal in 2000.



Leb

said Friday that a Lebanese-American has been referred to prosecutors after confessing he'd worked for Israel.

Amer Fakhoury was detained after returning to his native

Leb

from the United States earlier this month. He had worked as warden at the Khiam Prison in southern

Leb

that was run by an Israeli-backed militia, known as the South

Leb

Army, until Israel ended an 18-year occupation of the area in 2000.



Leb

and Israel have been officially at war since Israel's creation in 1948.

The Lebanese General Security Directorate said Friday Fakhoury used an Israeli passport before Israel's withdrawal to travel from Israel to the US

Hundreds of former Lebanese members of the militia had fled to Israel, fearing reprisal if they remained in

Leb

. Others stayed and faced trial, receiving lenient sentences.
Lebanon has detained a senior member of a disbanded Israel-backed militia, a judicial source said Thursday, after his return to the country sparked widespread condemnation and revived accusations of torture.

Lebanon's military court had ordered the arrest of Amer al-Fakhoury, a former member of the pro-Israel South Lebanon Army (SLA) militia and a senior warden in the notorious SLA-run Khiyam prison, the source said.

The country's General Security agency has been interrogating Fakhoury since Wednesday, the source added.

Another security source said the former SLA member had fled to the United States and had already been charged in absentia to 15 years in prison for collaborating with Israel.

Opened in 1984 in an Israeli-occupied part of southern Lebanon, the Khiyam prison was run by the Christian-dominated SLA.

Former inmates accuse Fakhoury of ordering the torture of thousands of detainees held there before Israeli forces withdrew from the area in 2000, ending their 22-year occupation of south Lebanon.

The former inmates joined nearly a hundred demonstrators on Thursday outside the Ministry of Justice in Beirut, where they condemned Fakhoury's return to Lebanon, calling him a "butcher."

It was not immediately clear when Fakhoury entered the country, but the Lebanese Al-Akhbar daily said Thursday that he arrived in Beirut's airport "days ago".

The newspaper claimed that all charges against Fakhoury had been "withdrawn", allowing him to leave the airport without being arrested.

Fakhoury left Lebanon in 1998, two years before the Israeli withdrawal.

Amnesty International and other human rights groups have often accused the SLA of torturing its prisoners.

Thousands of former SLA members have been tried in Lebanese military court for collaboration, and the powerful Shiite Hezbollah movement has complained that sentences given to those convicted have been too light.

Many of the Khiyam personnel escaped to Europe or North America when Israel withdrew its forces from south Lebanon in 2000.

Thousands of SLA members and their families also fled to Israel for fear of reprisals by Hezbollah or of criminal charges.

Many have since returned to Lebanon.
Posted by: trailing wife || 09/14/2019 00:06 || Comments || Link || E-Mail|| [10803 views] Top|| File under:
Israel sends stern warning to Lebanon about Hezbollah
[ALMASDARNEWS] Israeli President Reuven Rivlin allegedly sent a stern warning to

Leb

about Hezbollah's activities during a meeting with the French Ambassador to Israel this week, the Israeli publication Yedioth Ahronoth reported.

According to the publication, Rivlin told the new French Ambassador to Israel Eric Danon to deliver a message to

Leb

, warning them that any aggression from Hezbollah will drag both of their countries into war.

"

Leb

is responsible for all Hezbollah activities. We clearly tell the Lebanese government and its allies around the world that Hezbollah's aggression must stop before we find ourselves embroiled in a conflict neither

Leb

nor Israel want," Rivlin said, according to Yedioth Ahronoth.

In response, Danon allegedly said that

La Belle France

is working to bring stability to the region and avoid any potential war between the two countries.

"Let me assure you that I am here to help with all aspects of our bilateral relations and to maintain the excellent relations between the two countries, paying particular attention to the security of the State of Israel," he added.
Posted by: Fred || 09/14/2019 00:00 || Comments || Link || E-Mail|| [10804 views] Top|| File under: Hezbollah
'War in Syria has come to an end': Russian FM
[ALMASDARNEWS] Russian Foreign Minister Sergei Lavrov believes that the war in Syria has come to an end and stressed the need to promote a long-lasting settlement of the crisis in the Arab Republic and the Middle East region as a whole .

"The war in Syria has really come to an end. The country is gradually returning to a normal, peaceful life. Some hotspots of tensions remain in the territories that are not controlled by the Syrian government, such as Idlib and the eastern bank of the Euphrates", Lavrov said in an interview with the newspaper Trud.

The minister thinks that the most important goals regarding Syria now are providing humanitarian aid
for civilians and "promoting the political process on settling the crisis to achieve stable and long-lasting stabilisation of the situation in the country and the whole Middle East region".

Earlier in the day, Russian Foreign Minister Sergei Lavrov said that the Syrian opposition was playing an important role in the Syrian settlement.

"We believe the formation and launch of the committee designed to develop the constitutional reform will be an important step in advancing the political process led and carried out by the Syrians themselves with the UN's assistance", Lavrov said in an interview with the newspaper Trud. "In fact, convening it will enable the Syrian sides ‐ the government and the opposition ‐ to begin for the first time a direct dialogue on their country's future", he said.


Posted by: Fred || 09/14/2019 00:00 || Comments || Link || E-Mail|| [10801 views] Top|| File under: Govt of Syria
Terror Networks
Trump Signs New Executive Order to Counter Terrorism
This is the third article about the executive order President Trump signed on Tuesday (see here and here), and ties the details together with a pretty bow.

[PJMedia] Donald Trump signed a new executive order that would target terrorist leaders without having to tie them to specific acts. The significance is that foreign financial institutions that profit handsomely by moving and hiding terrorist money have been put on notice that the U.S. is watching.

The Hill:



The executive order amends a previous directive to allow the State and Treasury Departments to directly target leaders of terrorist groups and associated entities without having to tie them to specific acts, Pompeo said.

He also said it "more effectively and efficiently targets individuals and entities who participate in terrorist training, and provides new authorities to impose sanctions on foreign financial institutions that knowingly do business with terrorists."

Mnuchin said the executive order "greatly enhances our ability to identify, sanction and deter perpetrators of terrorism worldwide."

In conjunction with the announcement, the Treasury Department sanctioned more than a dozen leaders, individuals and entities affiliated with designated terror groups, including those affiliated with ISIS and Iran's Revolutionary Guards Corps Qods Force. The State Department also announced 12 new terrorist designations on Tuesday.

The announcement came on the eve of the anniversary of the Sept. 11, 2001, attacks. Pompeo called the measure the "most significant update" to counterterrorism authorities in 18 years.


This executive order will hit the terrorists where it hurts: the networks that finance their acts.

Wall Street Journal:



"These new authorities will allow the U.S. government to starve terrorists of resources they need to attack the United States and our allies, and will hold foreign financial institutions who continue to do business with them accountable," Mr. Mnuchin said.

Many of the targets of Tuesday's sanctions are companies that exchange one currency for another as part of an alleged attempt to hide the intended source and intended terror-financing recipients. Those exchange houses, U.S. officials and terror experts say, are key conduits for financing Hezbollah, Hamas, the IRGC and other groups.

Under the new powers, any foreign financial institution that is found to have conducted terror-linked transactions risks losing access to the dollar and the world's most important financial system, a sanction that has often spelled the end of financial institutions.

Many of the targets also have operations in Turkey, highlighting a major concern among U.S. officials that lax financial and corporate oversight by the government in Ankara has allowed terror financing and evasion of sanctions to proliferate in the country. The Turkish Embassy in Washington didn't immediately respond to a request for comment.


The order is referred to as a "modernization" of our counter-terrorism efforts. That much is true. Before 9/11, we didn't have the ability to identify and track these networks. But thanks to numerous agreements -- both international and bilateral -- the international financial system can now take action.

It's just one more indication that 18 years after 9/11, the fight goes on with no end in sight.
Posted by: trailing wife || 09/14/2019 00:00 || Comments || Link || E-Mail|| [10794 views] Top|| File under:
Who's in the News
23
[untagged]
4
Taliban
4
Sublime Porte
3
Islamic State
2
Govt of Syria
2
Arab Spring
2
Govt of Iran
2
Commies
2
Hamas
2
Hezbollah
2
Govt of Pakistan
1
al-Shabaab (AQ)
1
Govt of Sudan
1
Tin Hat Dictators, Presidents for Life, & Kleptocrats
1
Govt of Saudi Arabia
1
Govt of Iraq
1
Moslem Colonists
Bookmark
E-Mail Me
The Classics
The O Club
Rantburg Store
The Bloids
The Never-ending Story
Thugburg
Gulf War I
The Way We Were
Bio
Merry-Go-Blog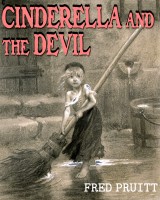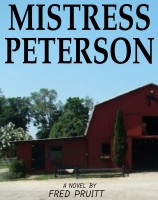 On Sale now!


A multi-volume chronology and reference guide set detailing three years of the Mexican Drug War between 2010 and 2012.

Rantburg.com and borderlandbeat.com correspondent and author Chris Covert presents his first non-fiction work detailing the drug and gang related violence in Mexico.

Chris gives us Mexican press dispatches of drug and gang war violence over three years, presented in a multi volume set intended to chronicle the death, violence and mayhem which has dominated Mexico for six years.
Click here for more information


Meet the Mods
In no particular order...


Steve White
Seafarious
tu3031
badanov
sherry
ryuge
GolfBravoUSMC
Bright Pebbles
trailing wife
Gloria
Fred
Besoeker
Glenmore
Frank G
3dc
Skidmark



Better than the average link...



Rantburg was assembled from recycled algorithms in the United States of America. No trees were destroyed in the production of this weblog. We did hurt some, though. Sorry.
100.24.118.144

Help keep the Burg running! Paypal: