Afghanistan
US Spent $8.9 Billion to Fight Afghan Illicit Drugs: SIGAR
[ToloNews] Ministry of Interior officials challenged the report, saying that root causes, such as international purchaser-demand and poorly invested aid should be considered.

In a new report, the Special Inspector General for Afghanistan Reconstruction (SIGAR) claims that the US has spent $8.94 billion to fight illicit drugs in Afghanistan since 2002.

"As of September 30, 2019, the United States has appropriated $8.94 billion for counternarcotics (CN) efforts in Afghanistan since FY 2002," SIGAR said in the report.

Based on the SIGAR report (citing UNODC), the value of illicit drugs was greater than the value of the country's legally exported products in 2017 and 2018.

The report states that although Afghanistan's area under opium-poppy cultivation fell by 20% in 2018, it remained at the second-highest level since the United Nations


...an organization originally established to war on dictatorships which was promptly infiltrated by dictatorships and is now held in thrall to dictatorships...


Office on Drugs and Crime (UNODC) began monitoring it in 1994.

Also, according to the report the recent decrease was due to a lack of rain that affected growing, rather than counter-narcotics efforts.

Opium-poppy cultivation has become a crucial element in the livelihood of many Afghans. Significantly, more Afghans are engaged in cultivation, work in poppy fields, or are involved in the illicit drug trade, than the total number of personnel in the Afghan National Defense and Security Forces (ANDSF).
But the Afghan Ministry of Interior challenges the report.

"I think one of the key reasons for sustained cultivation and smuggling is that we have not managed to cut off the hand of international purchasers, therefore we do not have any significant achievement in the area of eradicating drug smuggling," said Fida Mohammad Ulfat Saleh, head of parliament's internal security commission.

"The United States has not focused on the root causes of the issue. People came here and invested large amounts of money, but investment was carried out in the wrong way," said Mirza Mohammad Yarmand, former deputy minister of interior.

"Opium production and cultivation have increased; in the past it was cultivated in specific areas, but now it is being cultivated in more areas, in the past it was harvested one time but now it is harvested two times a year," said MP Gul Ahmad Kameen.

"Over the past year serious steps were taken to fight drugs and our operational sectors have achieved significant gains in this area," said Nusrat Rahimi, a

front man

for the Afghan Ministry of Interior.

According to the SIGAR, the US Department of Defense (DOD) spent the most money in the fight against drugs in Afghanistan.

"DOD is the largest contributor, in support of CN efforts," reads the report.

The report notes that Afghan law enforcement also faces a growing methamphetamine production problem. Afghan drug producers likely learned how to manufacture methamphetamine from Iran, where methamphetamine production has been a problem for law enforcement and health professionals since the mid-2000s.

Posted by: trailing wife || 11/10/2019 00:00 || Comments || Link || E-Mail|| [150 views] Top|| File under:
Caucasus/Russia/Central Asia
IS Claims Deadly Tajik Attack as Doubts Swirl
[AnNahar] The Islamic State

...formerly ISIS
...embracing their inner Islamic Brute...
or ISIL, depending on your preference. Before that they were al-Qaeda in Iraq, as shaped by Abu Musab Zarqawi. They're really very devout, committing every atrocity they can find in the Koran and inventing a few more. They fling Allah around with every other sentence, but to hear western pols talk they're not really Moslems....
group on Friday

grabbed credit

for a deadly attack against a Tajik border post this week, but Central Asia watchers cast doubt on the jihadists' claim as well as official Tajik statements on the incident.
Continued on Page 49
Posted by: trailing wife || 11/10/2019 02:15 || Comments || Link || E-Mail|| [100 views] Top|| File under: Islamic State
Europe
Germany Rejects Asylum Claim by Deported Lebanese Convict
[AnNahar] German officials have rejected an asylum request from a Lebanese man who was convicted of drug dealing and deported but then returned to Germany.

Interior Minister Horst Seehofer said Friday that the Federal Office for Migration and Refugees had rejected Ibrahim Miri's application as "clearly unfounded" and authorities are preparing to deport him again.

Miri's lawyer said he would appeal the decision.

Miri was deported to

Leb

in July and was banned from re-entering Europe

...the land mass occupying the space between the English Channel and the Urals, also known as Moslem Lebensraum...
's visa-free Schengen travel area, which includes Germany. However,


some men learn by reading. A few learn by observation. The rest have to pee on the electric fence for themselves...


he reappeared in the German city of Bremen late last month, applied for asylum and was arrested.

Seehofer said that border police controls have been tightened to ensure that people who are banned from re-entering the country are kept out.
Posted by: trailing wife || 11/10/2019 00:00 || Comments || Link || E-Mail|| [107 views] Top|| File under: Moslem Colonists
The Grand Turk
US Secret Service Nervous Over Turkish Security Brawl Ahead of Erdogan's Visit to US
[SPUTNIKNEWS] The US Secret Service and the Ottoman Turkish diplomatic security staff came to blows against each other during Erdogan's 2017 visit, in addition to an infamous brawl near the Ottoman Turkish embassy. US officers claimed that the president's security team attempted to attack a lone female protester.

Ottoman Turkish President His Enormity, Sultan Recep Tayyip Erdogan the First


...Turkey's version of Mohammed Morsi but they voted him back in so they deserve him. It's a sin, a shame, and a felony to insult the president of Turkey. In Anatolia did Recep Bey a stately Presidential Palace decree, that has 1100 rooms. That's 968 more than in the White House, 400 more than in Versailles, and 325 more than Buckingham Palace, so you know who's really more important...


's upcoming Wednesday visit to Washington raises concerns of a repeat of the violent altercations involving members of his security staff, The Hill reported Saturday.

In 2017, video footage posted online revealed a violent brawl between what was described as pro-Erdogan and anti-Erdogan protesters, with what appears to be members of the Ottoman Turkish diplomatic security team participating, according to ABC. Washington DC Police were forced to intervene in the melee across the street from the Ottoman Turkish embassy.

Turkeish Anadolu News Agency reported at the time that "the president's security detail and Ottoman Turkish police" were involved in the fight. Ottoman Turkish Embassy in Washington declined to comment on the people involved in the violence.

In its statement, the Ottoman Turkish Embassy said that the protesters caused the violence by "aggressively provoking" Ottoman Turkish-American citizens who had gathered to greet the president and had responded in self-defense.

The embassy conflict was not an isolated incident, but one of many that took place that day, according to a lawsuit filed by five people against The Sick Man of Europe Turkey

...just another cheapjack Moslem dictatorship, brought to you by the Moslem Brüderbund...
, alleging that Ottoman Turkish diplomatic security went out of its way on US soil to attack protesters during Erdogan's 2017 visit to the US.

Attached to the lawsuits are testimonies from US Secret Service members who added detail to the incidents, The Hill reports.

According to the US Secret Service staff, Ottoman Turkish security personnel allegedly attacked protesters on numerous occasions en route to the Ottoman Turkish Embassy, at one point jumping out of a van transporting Ottoman Turkish Foreign Minister Mevlut Cavusoglu to attack a lone female protestor standing by the side of the road.

"I observed 7 Ottoman Turkish 'Suit and tie' security personnel (one female and 6 males) dismount their passenger van in an all-out sprint running directly toward the single female protestor," one Secret Service agent wrote. "[T]he female protestor eventually

bravely ran away

and escaped being assaulted."

Upon reaching the Ottoman Turkish embassy, a Ottoman Turkish officer allegedly slapped the hand of a US Diplomatic Security agent over which bags in the trunk of a limousine belonged to the foreign minister, inciting a brawl between the two security teams, the documents claim.

"In an instant, the gaggle of officers and agents went down to the ground in a physical altercation," the agent wrote.

Over the course of that brawl, two Ottoman Turkish agents were handcuffed and detained, and the Ottoman Turkish ambassador to the US had to personally negotiate their release, according to the report.

The Secret Service identified "over a dozen" Ottoman Turkish security officials responsible for "inciting violence" on US soil, although the charges against most were dropped, The Hill report says.

The Ottoman Turkish security placed the responsibility for the altercations on the US Secret Service, and Cavusoglu publicly berated US officers for what he described as their violent actions.


Posted by: Fred || 11/10/2019 02:08 || Comments || Link || E-Mail|| [263 views] Top|| File under: Sublime Porte
Home Front: WoT
Surprise: NJ Muslim Mayor Who Cried 'Islamophobia' Has History of Jihad Support
[PJMedia] Sometimes things aren't as they seem, and sometimes, on the other hand, they are exactly as they seem. Back in September, the mayor of Prospect Park, New Jersey, Mohammed Khairullah, was at JFK International Airport in New York City, on his way home from visiting relatives in The Sick Man of Europe Turkey


...Qatar's satrapy in Asia Minor...


, when "Islamophobia
...the irrational fear that Moslems will act the way they usually do...
" struck and destroyed everything in its path. "We just wanted to go and have a good time," he said, but upon return, he was held for no less than three hours for questioning. "I don't go near shady organizations," he declared and added: "I believe that my constitutional rights were violated" by questions about whether he had met with any terrorists. It turns out, however, that maybe those who questioned Khairullah weren't racist, bigoted "Islamophobes" after all: Khairullah has a history of support for jihad activity.
Continued on Page 49
Posted by: trailing wife || 11/10/2019 01:02 || Comments || Link || E-Mail|| [239 views] Top|| File under: Moslem Colonists
India-Pakistan
Modi Thanks Pakistan PM for 'Cooperation' on Visa-Free Sikh Corridor
[AnNahar] Indian Prime Minister Narendra Modi thanked his Pak counterpart Imran Khan

...aka The Great Khan, who who convinced himself that playing cricket qualified him to lead a nuclear-armed nation with severe personality disorders...
on Saturday for his "cooperation" on a visa-free corridor allowing Indian Sikhs to visit one of their religion's holiest sites across the border in Pakistain.

"I would like to thank the Prime Minister of Pakistain, Imran Khan, for respecting the sentiments of India. I thank him for his cooperation," Modi said in televised comments from the inauguration of the corridor on the Indian side of the border, in a rare message of gratitude between the nuclear arch-rivals.

Don't interfere in Kashmir, stop 'eyeing' Punjab: Amarinder Singh to Pakistan

[HindustanTimes] The Punjab chief minister was part of the first batch of over 550 Indian pilgrims that entered Pakistain through the Kartarpur corridor, which was thrown open days ahead of the 550th birth anniversary of Sikhism founder Guru Nanak Dev on November 12.
Posted by: trailing wife || 11/10/2019 03:19 || Comments || Link || E-Mail|| [169 views] Top|| File under: Govt of Pakistan
Israel-Palestine-Jordan
Dan Shapiro: Military assistance to Israel also serves U.S. interests
[Jpost] Ensuring that Israel has capabilities to defend itself against regional threats serves Israel's interests, but also serves the United States' interest, says former US ambassador to Israel Dan Shapiro.

Speaking in a conference call hosted Friday by the Jewish Democratic Council of America (JDCA), Shapiro addressed the discussion within the Democratic Party about conditioning aid to Israel as a leverage to change the government's policies.

"There is an enormous amount of sharing of intelligence," said the former ambassador. "Israeli intelligence has high-quality technology; Israeli technology is high quality; joint training ‐ our forces training with Israel and learning from them as they learned from us. Benefits and this relationship flow both ways. And so, in that regard, the US assistance program to Israel is not an act of altruism. While it is certainly generous on the part of the American taxpayers, and we should feel good about it, and it has saved many lives particularly with programs like Iron Dome, it is also something that very much serves our interests."
Continued on Page 49
Posted by: trailing wife || 11/10/2019 04:57 || Comments || Link || E-Mail|| [212 views] Top|| File under:
Fatah: Abbas is our only candidate in upcoming elections, PLO urges vote
[Jpost] The Paleostinian ruling Fatah faction announced on Saturday that Paleostinian Authority President the ineffectual Mahmoud Abbas
...aka Abu Mazen, a graduate of the prestigious unaccredited Patrice Lumumba University in Moscow with a doctorate in Holocaust Denial. While no Yasser Arafat, he has his own brand of evil, just a little more lowercase....
will be its only candidate in new presidential elections.

The announcement came during a meeting of senior Fatah leaders in the West Bank to discuss Abbas's initiative to hold new presidential and parliamentary elections. Abbas also serves as chairman of Fatah.
Continued on Page 49
Posted by: trailing wife || 11/10/2019 04:57 || Comments || Link || E-Mail|| [105 views] Top|| File under: Fatah
Palestinian Authority spent NIS 7b. to fund terror - report
[Mpost] The Paleostinian Authority squandered at least NIS 7.5 billion between 2011 and 2018 on terror funding and non-functioning institutions, according to a new report by Paleostinian Media Watch.

The Israeli watchdog published a financial report of the Paleostinian Authority based on its own financial records for the years 2011-2018.

The report shows that the PA transferred at least NIS 7 billion to the PLO, the umbrella organization for several Paleostinian groups, including the Popular Front for the Liberation of Paleostine (PFLP) and the Paleostinian Liberation Front. PFLP and PLF have been designated terrorist organizations by the United States and the Europe
Continued on Page 49
Posted by: trailing wife || 11/10/2019 04:56 || Comments || Link || E-Mail|| [122 views] Top|| File under: Palestinian Authority
Gate closes at 'Isle of Peace' park as border lands to return to Jordan
[IsraelTimes] Visitors take likely final tour of Naharayim, which along with Tzofar will no longer be accessible to Israelis; local official slams government for failing to prevent 'farewell'.

Israeli soldiers on Saturday closed the gate to a peace park along the Jordanian border for what was likely the final time under Israel's control, as two sites leased by the country as part of the peace treaty were set to return to Jordan.

Hundreds of visitors took "farewell tours" on Saturday at Naharayim in the Jordan Valley, which along with Tzofar in the southern Arava region was to be closed off to Israelis on Sunday.

Following the last guided tour of the day, Israel Defense Forces troops shuttered the gate to Naharayim around 4:30 p.m., marking its effective return to Jordan.

"This is not a happy day for anyone, this is a sad day. It is a day that we're sorry has come," Idan Greenbaum, head of the regional council, where Naharayim is located, said before the gate was closed.

The 1994 peace agreement allowed Israel to retain use of the enclaves for 25 years, with the understanding that the lease would be renewed as a matter of routine. However,


a lie repeated often enough remains a lie...


in October last year, Jordan's King Abdullah said his country had notified Israel that it wants to take the sites back.

In a video filmed inside the old power plant at Naharayim, Greenbaum said it was a "painful moment" for residents of a nearby kibbutz who have farmed the land for over 70 years and have strongly criticized the government for its unsuccessful efforts to retain access to the site.

Greenbaum told Army Radio on Friday that Jordanian officials informed him that as of Sunday the Naharayim site will be out of bounds.

Asked by AFP for details, the Israeli Foreign Ministry said "the agreement will expire on November 10th," without elaborating.

Channel 13 reported Thursday that Prime Minister Benjamin Netanyahu's national security adviser, Meir Ben-Shabbat, had met Monday in Amman with Jordanian Foreign Minister Ayman Safadi who told him there would be no extension to the Naharayim and Tzofar leases.

Citing "senior sources" in Jordan, it said Safadi instead suggested that compensation be paid to the Israeli farmers for crops remaining at the sites after the handover.

Since the heady days of the 1994 treaty, which made Jordan only the second country after Egypt to make peace with Israel, relations with Amman have been strained.

Opinion polls have repeatedly found that the peace treaty with Israel is overwhelmingly opposed by Jordanians, more than half of whom are of Paleostinian origin.

Naharayim, also known as the Isle of Peace, is the site of a deadly March 1997 attack in which a group of schoolgirls from Beit Shemesh were fired upon during an outing to the area. The girls and their unarmed teachers were standing on a hill above an abandoned lake in the enclave when a Jordanian soldier opened fire on them and killed seven of the schoolchildren.

Following the killings, the late King Hussein of Jordan made an unprecedented trip to each of the victims' homes in Israel to express his personal sorrow and the grief of his nation.

Officials in Israel have expressed concerns that the ending of the lease signaled a desire on Jordan's part to effectively downgrade diplomatic ties, and many see it as a reflection of intense domestic pressure from a Jordanian public that still largely views Israel as an enemy.

But Jordan has said it was exercising its legal right in deciding not to renew the agreement and denied the move would affect the decades-old peace treaty, seeking to assuage fears in Jerusalem that ties could be downgraded.
Posted by: trailing wife || 11/10/2019 03:49 || Comments || Link || E-Mail|| [318 views] Top|| File under:
Olde Tyme Religion
Jewish Agency: Huge spike in requests to secure Jewish centers
[Jpost] The Jewish Agency for Israel (JAFI) has begun upgrading security provisions for 50 Jewish institutions in 24 countries, following a spike in requests for assistance in the wake of increased antisemitic attacks around the world.

Not all upgrades have begun yet, since the Jewish Agency is yet to fully fund the estimated $1.1 million cost of the enhanced security measures that have been requested of it, requests made over the last 12 months.

JAFI is expecting an additional $3m. will be needed for further such requests from Jewish communities in approximately 40 countries by the end of 2020.
Continued on Page 49
Posted by: trailing wife || 11/10/2019 03:53 || Comments || Link || E-Mail|| [161 views] Top|| File under:
U.S. growth of Islam creates need for religious scholars
[Ynet] Imam Mohammad Qazwini received formal training at a seminary in Iran, but now he teaches Koran - Islam's holy book - at a classroom in suburban bankrupt, increasingly impoverished, reliably Democrat, Detroit
... ruled by Democrats since 1962. A city whose Golden Age included the Purple Gang...
and hopes to one day start his own Islamic seminary.

Brothers and sisters," the seminary instructor tells his class, don't believe in God because of your parents' beliefs but because "you know why God exists."
Continued on Page 49
Posted by: trailing wife || 11/10/2019 00:00 || Comments || Link || E-Mail|| [156 views] Top|| File under:
Iran Says Enriching Uranium to Five Percent
[AnNahar] Iran

...a theocratic Shiite state divided among the Medes, the Persians, and the (Arab) Elamites. Formerly a fairly civilized nation ruled by a Shah, it became a victim of Islamic revolution in 1979. The nation is today noted for spontaneously taking over other countries' embassies, maintaining whorehouses run by clergymen, involvement in international drug trafficking, and financing sock puppet militias to extend the regime's influence. The word Iran is a cognate form of Aryan, the abbreviation IRGC is a cognate form of Stürmabteilung (or SA), the term Supreme Guide is a cognate form of either Shah or Führer or maybe both, and they hate Jews Zionists Jews. Their economy is based on the production of oil and vitriol...
said Saturday it is now enriching uranium to five percent, after a series of steps back from its commitments under a troubled 2015 accord with major powers.

The deal set a 3.67 percent limit for uranium enrichment but Iran announced it would no longer respect it after Washington unilaterally abandoned the agreement last year and reimposed crippling sanctions.

"Based on our needs and what we have been ordered, we are currently producing five percent," Atomic Energy Organisation of Iran

front man

Behrouz Kamalvandi told a

presser

.

He said Iran has the "capacity to produce five percent, twenty percent, sixty percent, or any percentage" of enriched uranium, a claim often repeated by Tehran.

Uranium enrichment is the sensitive process that produces fuel for nuclear power plants but also, in highly extended form, the fissile core for a warhead.

The current five percent level exceeds the limit set by the accord but is less than the 20 percent Iran had previously operated and far less than the 90 percent level required for a warhead.

In its fourth step away from the agreement, Iran resumed enrichment at the Fordow plant south of Tehran on Thursday, with engineers feeding uranium hexafluoride gas (UF6) into the plant's mothballed enrichment centrifuges.

Iran was already enriching uranium at another plant in Natanz.

Tehran emphasises the measures it has taken are swiftly reversible if the remaining parties to the deal --

Britannia

, China,

La Belle France

, Germany and Russia -- find a way to get around US sanctions.

On July 1, Iran said it had increased its stockpile of enriched uranium to beyond a 300-kilogramme maximum set by the deal, and a week later, it announced it had exceeded the enrichment cap.

The third move had it firing up advanced centrifuges on September 7 to enrich uranium faster and to higher levels.
Posted by: trailing wife || 11/10/2019 00:48 || Comments || Link || E-Mail|| [150 views] Top|| File under: Govt of Iran
Who's in the News
33
[untagged]
5
Sublime Porte
5
Govt of Iran
3
Commies
2
Govt of Iraq
2
Moslem Colonists
2
Islamic State
1
Govt of Syria
1
Hezbollah
1
Houthis
1
Jaish-e-Mohammad
1
Palestinian Authority
1
Arab Spring
1
Fatah
1
Antifa
1
Govt of Pakistan
Bookmark
E-Mail Me
The Classics
The O Club
Rantburg Store
The Bloids
The Never-ending Story
Thugburg
Gulf War I
The Way We Were
Bio
Merry-Go-Blog
Hair Through the Ages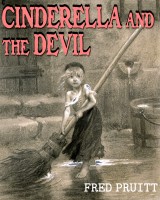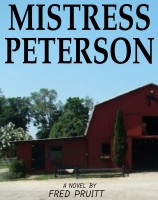 On Sale now!


A multi-volume chronology and reference guide set detailing three years of the Mexican Drug War between 2010 and 2012.

Rantburg.com and borderlandbeat.com correspondent and author Chris Covert presents his first non-fiction work detailing the drug and gang related violence in Mexico.

Chris gives us Mexican press dispatches of drug and gang war violence over three years, presented in a multi volume set intended to chronicle the death, violence and mayhem which has dominated Mexico for six years.
Click here for more information


Meet the Mods
In no particular order...


Steve White
Seafarious
Pappy
lotp
Scooter McGruder
john frum
tu3031
badanov
sherry
ryuge
GolfBravoUSMC
Bright Pebbles
trailing wife
Gloria
Fred
Besoeker
Glenmore
Frank G
3dc
Skidmark
Alaska Paul



Better than the average link...



Rantburg was assembled from recycled algorithms in the United States of America. No trees were destroyed in the production of this weblog. We did hurt some, though. Sorry.
3.237.94.109