-Lurid Crime Tales-
PJ Media: Demographic Jihad? Virginia Muslim Doctor Tied Women's Tubes Without Their Consent
The details of this case are simply horrifying. One woman tried for years to conceive a child, but couldn't. When she finally consulted a fertility specialist, she discovered, according to the Virginian-Pilot, that her "Fallopian tubes had been burned down to nubs, making it impossible to conceive naturally." It turned out that her physician, Dr. Javaid Perwaiz of Chesapeake, Virginia, had tied her tubes without telling her was doing it or obtaining her consent. And she was by no means the only woman whom Dr. Perwaiz victimized in this way.

Dr. Perwaiz's website is the soul of helpfulness, noting that he has "practiced in the Chesapeake region for over 30 years, providing expert and individualized care to his patients."

About the good doctor we are told that he was "educated abroad," with no hint as to where – it was actually in his native Pakistan, as the Virginian-Pilot notes: "Perwaiz has had a medical license since at least 1980, according to state records, having attended medical school in his native Pakistan and completed a residency at Charleston Area Medical Center."

Not all those whom he welcomed came away the better for it. Dr. Perwaiz was placed under arrest Friday and faces trial on charges of health care fraud and "making false statements relating to health care matters." He became the subject of an FBI investigation fourteen months ago, when an employee at a local hospital tipped off the feds to suspicions that he was performing surgeries that weren't necessary on patients who didn't know what procedures they were undergoing. According to the Virginian-Pilot, "the employee told investigators Perwaiz's patients advised hospital staff they were there for their 'annual clean outs,' according to an affidavit signed by FBI Special Agent Desiree Maxwell."

These "annual clean outs" consisted of "hysterectomies, cystectomies, myomectomies, tubal ligation and dilation & curettage," and more. He was busy, too: "From January 2014 to August 2018, he performed a surgical procedure on 40 percent of his Medicaid patients — 510 in all. Of those, 42 percent underwent two or more surgeries."

Posted by: charger || 11/12/2019 00:00 || Comments || Link || E-Mail|| [129 views] Top|| File under: Moslem Colonists
-Signs, Portents, and the Weather-
Why Brooklyn's newest public art statue makes some think of ISIS
[NYPOST] A new public sculpture in Downtown Brooklyn of a massive arm with the index finger pointed skyward is drawing a wide range of interpretations as to its meaning ‐ with some observers even noting its similarity to an infamous ISIS
...embracing their inner Islamic Brute...
gesture.

The towering bronze piece, called "Unity," was funded by the city's Department of Cultural Affairs and lowered by crane on Saturday to a median at the intersection of Tillary and Adams streets on the approach to the Brooklyn Bridge.

"The 22.5 foot sculpture echoes the Statue of Liberty's iconic gesture & captures the unique spirit of Brooklyn as a place of uplift & ambition," the agency wrote in a tweet about the unveiling.

But Todd Fine, a city preservation activist, noted that the work bears a striking resemblance to an Islamic hand gesture for the concept of Tawhid ‐ the oneness of God ‐ which has been co-opted as a signal by international terror group ISIS.


"Given the sculpture's title and design, viewers will inevitably see the

Moslem

gesture representing Tawhid and the unity of God," said Fine of the $284,000, publicly-funded sculpture. "This gesture became a core propaganda symbol for ISIS, but it has roots that are much deeper in Islam and monotheistic religion."

New Yorkers taking in the work on Sunday, however, had far more innocent interpretations of the larger-than-life limb.

"[It] looks like a sports statue," said Joel Shapiro, 66. "Like we are number one. Seems positive, at least."

Netta Crawford, 32, opined that it was a symbol of Kings County pride, saying, "Maybe [it's] letting the world know that Brooklyn is number one!"

But Fine wasn't alone in his belief that the work could conjure images of bloodthirsty ISIS terror fiends.

"There are these various sectarian associations one could make, whether it's ISIS or the iconography of Michelangelo: the image of God and Adam with their outstretched index fingers," said Michele Bogart, art history professor at Stony Brook University.

"Right now [with] the associations with ISIS

Death Eater

s, I don't think that's an ideal kind of association to put in Downtown Brooklyn."

One person who agreed was Staten Island City Councilman Joe Borelli.

"How can one administration make so many errors on seemingly the most innocuous of tasks?" he asked.


They work pretty hard at it.


"Seems like it would have been a nice spot for a non-controversial Mother Cabrini statue," the Republican quipped, in reference to another recent questionable call by Mayor Bill de Blasio

...cryptocommie mayor of New York and for some reason a Dem candidate for president in 2020. Corrupt and incompetent, his qualifications for office seem to consist of being married to a black woman, with whom he honeymooned in Cuba. He has a preppy-looking son named Dante, whose Divine Comedy involved getting his back hair up when a police car drove past him slowly...
's Cultural Affairs Department.


In Noo Yawk, if it ain't controversial, it ain't worth doing.


A panel led by de Blasio's wife, Chirlane McCray, simply ignored the results of a public poll calling for the installation of a statue of Italian-American and Catholic icon Mother Cabrini.
"Feh! Whadda they know?"
Actor Chazz Palminteri called McCray a "racist" for the snub and Gov. Andrew Sonny Cuomo
offered state funds to build the Cabrini monument anyway.

"Unity" was designed by artist Hank Willis Thomas, who raised eyebrows in September when he proposed replacing male sculptures in Central Park ‐ including one of Christopher Columbus ‐ with monuments to women.
Good idea. Nekkid wimmin! Venus de Milo and September Morn and Stormy Daniels and stuff like that. Except for Mother Cabrini. That would be nasty.

Posted by: Fred || 11/12/2019 00:00 || Comments || Link || E-Mail|| [315 views] Top|| File under: Islamic State
Afghanistan
'ISI Chief in Kabul' to Address Afghan Envoy 'Harassment': Source
[ToloNews] A reliable source within the Afghan government confirmed that a Pak delegation led by Gen. Faiz Hameed, head of the Inter-Services Intelligence
...the Pak military intelligence agency that controls the military -- heads of ISI typically get promoted into the Chief of Army Staff position. It serves as a general command center for favored turban groups such as Lashkar-e-Taiba and Jaish-e-Mohammad, tries to influence the politix of neighboring countries, and carries out a (usually) low-level war against India in Kashmir...
, or ISI, is in Kabul to meet with Afghan officials.

Two deputies of Pakistain's Foreign Ministry are also accompanying the Pak spy chief, the source said.

The source added that the Pak delegation will "apologize" to Afghan officials over the harassment of Afghanistan's ambassador in Islamabad.
Neither the Afghan nor Pak government has confirmed the report so far.

On Nov. 4, Pakistain's Foreign Affairs Ministry in a statement said the Afghan charge d'affaires in Pakistain was summoned over reports of harassment of Pak diplomats in Kabul.

However,


by candlelight every wench is handsome...


according to reports from the Afghan side, the Afghan charge d'affaires was himself "harassed" by Pakistain's ISI.

The Afghan Foreign Ministry said the issue will be investigated and the government is committed to "ensuring safety" of its foreign diplomats.
Posted by: trailing wife || 11/12/2019 00:00 || Comments || Link || E-Mail|| [103 views] Top|| File under: Govt of Pakistan
Africa Subsaharan
Boko Haram: The taming of a monster
[LEGIT.NG] Editor's note: Dan Abakpa from Imperial College, London analyses the operation of the Nigerian Army under the leadership of the Chief of Army Staff, Lieutenant General Tukur Buratai against insurgents in the northeast region. Abakpa said Shekau has become an inevitable history in Boko Haram terrorism since President Buhari assumed office.

Disclaimer: The views and opinions expressed here are those of the author and do not necessarily reflect the official policy or position of Legit.ng. Your own opinion articles are welcome at info@corp.legit.ng— drop an email telling us what you want to write about and why.

In September 2014, the Jonathan Presidency served a pyrrhic victory to Nigerians over claims that it has killed Boko Haram
Continued on Page 49
Posted by: Fred || 11/12/2019 00:00 || Comments || Link || E-Mail|| [197 views] Top|| File under: Boko Haram (ISIS)
Europe
Thousands march in Paris against Islamophobia after attack
[Jpost] Thousands marched through

Gay Paree

on Sunday in an anti-Islamophobia
...the irrational fear that Moslems will act the way they usually do...
demonstration that has divided

La Belle France

's political class.

Organizers said they had called the rally in a sign of support two weeks after a man with far-right connections fired shots in a mosque in the southwestern city of Bayonne, injuring two elderly men.

Members of hard-left parties took part in the march - though some others in the center stayed away saying it threatened

La Belle France

's tradition of secularism, and far right leader Marine Le Pen said the event had been organized by Islamists.

Crowds walked through the capital waving banners marked with the messages "Stop all racism" and "Islamophobia is not an opinion but a crime" at the event organized by the Collectif Contre l'Islamophobie en

La Belle France

.

"It's up to us to demonstrate after an event like Bayonne to ensure the freedom of religion and thought that goes with it," the head of the far left

La Belle France

Unbowed party, Jean-Luc Melenchon, told journalists.

But the state secretary in charge of fighting discrimination, Marlene Schiappa, had said the demonstration was a protest against secularism "under the disguise of fighting discrimination."

More than 40% of

Moslem

s said they had felt religious discrimination in

La Belle France

, according to a survey by Ifop earlier this month.

Islam is the second biggest religion in

La Belle France

, which has the biggest

Moslem

minority in Western Europe

...the land mass occupying the space between the English Channel and the Urals, also known as Moslem Lebensraum...
Last month, a member of Le Pen's National Rally party fueled an ongoing debate about the position of

Moslem

s and

Moslem

symbols in

La Belle France

by publicly telling a woman to remove her headscarf.
Posted by: trailing wife || 11/12/2019 00:00 || Comments || Link || E-Mail|| [158 views] Top|| File under: Moslem Colonists
Dutch state must repatriate children of Islamic State mothers, court rules
[Jpost] The Netherlands must actively help repatriate the children of women who joined Islamic State

...formerly

ISIS

or ISIL, depending on your preference. Before that they were al-Qaeda in Iraq, as shaped by Abu Musab Zarqawi. They're really very devout, committing every atrocity they can find in the Koran and inventing a few more. They fling Allah around with every other sentence, but to hear western pols talk they're not really Moslems....
in Syria, a court in The Hague ruled on Monday.

The mothers themselves do not need to be accepted back in the Netherlands, the court said.
Lawyers for 23 women who joined Islamic State from the Netherlands had asked a judge on Friday to order the state to repatriate them and their 56 young children from camps in Syria.

The

women and kiddies

were living in "deplorable conditions" in the al-Hol camp in Northern Syria, their lawyer had argued.

Around 68,000 defeated fighters of Islamic State and their families are being held in the camp, according to the

Red Thingy

. They were held under the custody of Syrian Kurdish forces after they took the jihadist group's last enclave.

According to figures from the Dutch intelligence Agency, as of Oct. 1 there were 55 Islamic State

holy warriors

who traveled from the Netherlands and at least 90 children with Dutch parents, or parents who had lived for a considerable time in the Netherlands, in Northern Syria.
Posted by: trailing wife || 11/12/2019 00:00 || Comments || Link || E-Mail|| [166 views] Top|| File under: Islamic State
The Grand Turk
Turkey, UNHCR discuss voluntary repatriation of Syrians
[DAILYSABAH] The Sick Man of Europe Turkey

...just another cheapjack Moslem dictatorship, brought to you by the Moslem Brüderbund...
and the U.N. High Commissioner for Refugees (UNHCR) discussed Monday voluntary repatriation of Syrians to their home country, according to Turkey's Foreign Ministry.

"Discussions took place today (11 November) in Geneva on the voluntary repatriation of Syrians between the respective teams of Turkey and the U.N. High Commissioner for Refugees (UNHCR) [...]," the ministry said in a written statement.

It added that the meeting held under the auspices of Turkey's Deputy Minister of Foreign Affairs Yavuz Selim Kiran and Assistant High Commissioner for Protection Gillian Triggs.

The ministry noted that follow-up discussions will be held in Turkey, without specifying a date.

"Turkey, hosting the largest refugee population in the world, remains committed to working with UNHCR on all refugee matters, including durable solutions for Syrians," it added.


Posted by: Fred || 11/12/2019 00:00 || Comments || Link || E-Mail|| [208 views] Top|| File under: Sublime Porte
Turkey will not stop defending rights in Eastern Mediterranean, Foreign Ministry says
[DAILYSABAH] The Sick Man of Europe Turkey

...Qatar's satrapy in Asia Minor...
on Monday reiterated a vow to defend its rights in the Eastern Mediterranean, as a response to the Europe
...the land mass occupying the space between the English Channel and the Urals, also known as Moslem Lebensraum...
an Union's plans for restrictive measures against Ankara.

"Turkey will not give up to defend its rights under international law in the Eastern Mediterranean Sea and the interests of the Ottoman Turkish Republic of Northern Cyprus [TRNC] despite all of the inconsiderate steps of the EU," the Foreign Ministry said in a written statement.

On Monday, the EU Foreign Affairs Council adopted a framework for restrictive measures against Turkey over its drilling activities in the Eastern Mediterranean.

"It is a futile expectation to hope that our country will step back from its rights on the Eastern Mediterranean by yielding to the threats," the ministry stressed.

"Nobody should doubt that Turkey will continue search and drilling activities in the Eastern Mediterranean," it added.

Turkey has consistently contested the Greek Cypriot administration's unilateral drilling in the Eastern Mediterranean, asserting that the Ottoman Turkish Republic of Northern Cyprus also has rights to the resources in the area. The unilaterally declared that the boundaries of the Exclusive Economic Zone that the Greek Cypriot administration claims to control violates part of Turkey's continental shelf, particularly in Blocks 1, 4, 5, 6 and 7.

The Europe
...the land mass occupying the space between the English Channel and the Urals, also known as Moslem Lebensraum...
an Union Council adopted a framework for restrictive measures in response to The Sick Man of Europe Turkey


...the occupiers of Greek Asia Minor...


's drilling activities in the Eastern Mediterranean, calling them "unauthorized," the council announced on Monday."The framework will make it possible to sanction individuals or entities responsible for or involved in unauthorized drilling activities of hydrocarbons in the Eastern Mediterranean," the statement read.

Turkey, as a guarantor nation for the Ottoman Turkish Republic of Northern Cyprus (TRNC), is currently carrying out hydrocarbon exploration activities in the Eastern Mediterranean with two drilling vessels, Fatih and Yavuz, along with Oruc Reis and Barbaros Hayrettin Pasa seismic vessels in the same region.


Posted by: Fred || 11/12/2019 00:00 || Comments || Link || E-Mail|| [96 views] Top|| File under: Sublime Porte
Turkish Twitter Users Support Invasion In Religious Terms, Referring To Jihad, Martyrdom, Unbelievers, And "Caliph Erdoğan"
[MEMRI] Many Twitter users referred to the invasion in religious terms. All the tweets in this report included the hashtag #OperationPeaceFountain, indicating that they were in reference to the invasion, and they are here categorized loosely into those that mention jihad, martyrdom, unbelievers, President Erdogan as caliph, and the Ottoman Turkish army as mujahideen, "the Army of Muhammad," and "the army of Islam," though many of the tweets used more than one of these terms. While many tweets were entirely original, others quoted various sources, including: Koran verses, hadiths, religious scholars, companions of Muhammad, historical figures such as 11th century Seljuk sultan Alp Arslan, 12th century sultan Saladin, 13th century founder of the Mongol Empire Genghis Khan, and 15th century Ottoman sultan Mehmed the Conqueror, and Ottoman Turkish poets such as Yahya Kemal, Arif Nihat Asya, and Ekrem Sama.



"if Allah grants it we will make you sultan, we will establish the Ottoman [state] and make you the caliph."

While most of the images in the tweets are of Ottoman Turkish soldiers, sometimes praying and sometimes in combat, other images include: a Ottoman Turkish flag modified to include Koran verses about conquest; and a map of The Sick Man of Europe Turkey


...the only place on the face of the earth that misses the Ottoman Empire...


expanded to include within Turkey's borders much of what is now northern Syria and Iraq, as well as Greece, Bulgaria, Armenia, Georgia, and Cyprus. Another image used in the tweets showed Turkmen fighters from the Syrian National Army using a Ottoman Turkish nationalist hand gesture. Some tweets had Ottoman themes, including an image of the Ottoman coat of arms, a flag used by the Committee of Union and Progress, references to an Ottoman marching song, and a message to President Erdogan from one user that "if Allah grants it we will make you sultan, we will establish the Ottoman [state] and make you the caliph."


Posted by: Fred || 11/12/2019 00:00 || Comments || Link || E-Mail|| [368 views] Top|| File under: Sublime Porte
Key Syrian White Helmets backer found dead in Istanbul - diplomat
[Jpost] The founder of an organization that trained the Syrian "White Helmets" emergency response group has died in Istanbul, his neighbor and a diplomat said on Monday.

James Le Mesurier, founder of the Mayday Rescue group, was found dead early on Monday near his home in central Istanbul's Beyoglu district, the neighbor said. The diplomat said the circumstances around his death were unclear.

The White Helmets, known officially as Syria Civil Defence, have been credited with saving thousands of people in rebel-held areas during years of bombing by Syrian government and Russian forces in the country's civil war.

Mayday Rescue is a not-for-profit organization with offices in Amsterdam and Istanbul whose projects have been funded by the United Nations


...where theory meets practice and practice loses...


and various governments. Mayday Rescue did not immediately respond to an emailed query about Le Mesurier.
A former British army officer and military contractor who founded the shadowy 'White Helmets' has been found dead near his home in Istanbul, days after he was accused by Russia of being a spy with "connections to terrorist groups."

The body of 43-year-old James Le Mesurier was found Monday in the Beyoglu district of the city, with state-run Anadolu news agency reporting that he may have fallen to his death.

The White Helmets, a roughly 3,000 member NGO formally known as the Syrian Civil Defense, was established in Turkey in "late 2012 - early 2013" Le Mesurier trained an initial group of 20 Syrians. The group then received funding from Le Mesurier's Netherlands-based non-profit group, Mayday Rescue - which is in turn funded by grants from the Dutch, British, Danish and German governments.

According to reporter and author Max Blumenthal, the White Helmets received at least $55 million from the British Foreign Office and $23 million from the Agency for International Development. They have also received millions from Qatar, which has backed several extremist groups in Syria including Al Qaeda.


Max Blumenthal is a Dem conspiracy, anti-semite crank


The US has provided at least $32 million to the group - around 1/3 of their total funding - through a USAID scheme orchestrated by the Obama State Department and routed overseas using a Washington D.C. contractor participating in USAID's Syria regional program, Chemonics.

Posted by: trailing wife || 11/12/2019 00:00 || Comments || Link || E-Mail|| [149 views] Top|| File under:
International-UN-NGOs
Gambia files Rohingya genocide case against Myanmar at UN court
[Al Jazeera] The Gambia
... The Gambia is actually surrounded by The Senegal on all sides but its west coast. It has a population of about 1.7 million. The difference between the two is that in colonial days Senegal was ruled by

La Belle France

and The Gambia (so-called because there's only one of it, unlike Guinea, of which there are the Republic of Guinea, Equatorial Guinea, Guinea-Bissau, New Guinea, the English coin in circulation between 1663 and 1813, and Guyana, which sounds like it should be another one) was ruled by Britain...
has filed a case at the United Nations


...a formerly good idea gone bad...


' top court accusing Myanmar of committing genocide against the Rohingya minority.

Lawyers for The Gambia said in a statement on Monday that the case also asks the International Court of Justice to urgently order measures "to stop Myanmar's genocidal conduct immediately".

The Gambia filed the case on behalf of the Organisation of Islamic Cooperation.

Myanmar's military unleashed a brutal campaign against the Rohingya in August 2017 in response to attacks by an

gang

. More than 700,000 Rohingya fled to neighbouring Bangladesh to escape what has been called an ethnic cleansing campaign involving mass rapes, killings and burning of their homes.


So what actually happened was that, rather than spend years fighting an Islamic insurgency kicked off by the Arakan Rohingya Salvation Army and a few clones, the Burmese just dumped the entire Rohingya population, which they considered invasive in the first place.




Ah. So ethnic cleansing instead of genocide. That's a comfort.

The head of a UN fact-finding mission on Myanmar warned last month that "there is a serious risk of genocide recurring".

The mission also said in its final report in September that Myanmar should be held responsible in international legal forums for alleged genocide against the Rohingya, a majority-

Moslem

ethnic group that has long faced persecution in Buddhist-majority Myanmar.

Myanmar's UN ambassador Hau Do Suan last month called the UN fact-finding mission "one-sided" and based on "misleading information and secondary sources". He said Myanmar's government took accountability seriously and that perpetrators of all human rights
...which are usually entirely different from personal liberty...
violations "causing the large outflow of displaced persons to Bangladesh must be held accountable".
Posted by: Fred || 11/12/2019 00:00 || Comments || Link || E-Mail|| [210 views] Top|| File under: Arakan Rohingya Salvation Army
Iraq
Iraq protesters insist on system overhaul after US call for vote
[Al Jazeera] For weeks, protesters in Baghdad and a host of southern Iraqi cities have been relentlessly taking to the streets to demand the departure of the country's ruling elite and an overhaul of the political system that was established in the wake of the 2003 US-led invasion.

Driven by anger over official corruption, high unemployment and poor public services, the protesters have dismissed government pledges to enact limited economic reforms, pressing instead for the removal of the entire political class.

The leaderless protests have been met with extreme violence, with more than 300 people killed by security forces since the demonstrations began on October 1.

Amid the mounting calls for political change, the United States, a main ally of the Iraqi government, urged on Sunday the country's authorities to halt the violence against protesters "and fulfil President [Barham] Salih's promise to pass electoral reform and hold early elections".

But on Monday, protesters in Baghdad insisted that a snap poll was not the solution to the country's problems.

"If they agree to hold early elections, the same faces will return ... They'll just be reshuffled," Thawrah al-Ezzawi told Al Jazeera from Baghdad's Tahrir Square, the hub of the protest movement in the Iraqi capital.

Al-Ezzawi said early elections "would not work" for the Iraqi people who are still waiting on "real change".

"It's like a game of chess," the 49-year old public employee, said, adding that the people would end up paying the price.

"The system needs to change completely, and the people in power need to be held accountable ... They can't think that they can simply leave, that's not enough," she said. "Iraqi families are living under the poverty line in a country that has so much to offer."
Posted by: Fred || 11/12/2019 00:00 || Comments || Link || E-Mail|| [151 views] Top|| File under: Govt of Iraq
Why are Iraqi Kurds not taking part in protests?
[Al Jazeera] When in early October Joseph Salio received a phone call from a group of Arab students based in the semi-autonomous Kurdish region of Iraq asking him to help organise a demonstration in solidarity with the protests in Baghdad and Basra, he did not hesitate to say yes. The 56-year-old member of the Communist Party of Kurdistan saw what was happening in the south as legitimate, rightful and timely.

But, shortly after he set up an event on Facebook and invited friends and media outlets, he says he received a phone call from the Kurdish intelligence regarding the planned demonstration. The same day his coorganisers tried but failed to obtain official written permission from the authorities.

Perceiving that the Kurdish Regional Government (KRG) was not supportive of the event, Salio decided to cancel. When asked about this case, the KRG

front man

Jutyar Adil said he had no information about it.
Posted by: Fred || 11/12/2019 00:00 || Comments || Link || E-Mail|| [143 views] Top|| File under: Govt of Iraq
Liberman: I wanted al-Ata killed a year ago, Netanyahu prevented it
Success has many fathers


[Jpost] Yisrael Beytenu leader Avigdor Liberman claimed in an interview to Walla that he wanted to target kill top Islamic Jihad commander Bahaa Abu al-Ata a year ago, when serving as Defense Minister, and that Prime Minister Benjamin Netanyahu was the one who resisted and prevented it.

"I claimed a year ago that we should have looked for a targeted killing of [al-Ata], then it was the prime minister who forcefully prevented it. It doesn't matter why, he just did, but it's better late than never," Liberman said.
President Reuven Rivlin and politicians from across the political spectrum came out in support of the IDF operation Tuesday morning which killed top Islamic Jihad commander Bahaa Abu Al-Atta in the Gaza Strip earlier in the day.

"We stand behind the security forces, who have been working for the success of this morning's operations for a long time," Rivlin said in a statement. "I know that they, and the Israeli government that approved the operation, have Israel's security, and only that, in their minds.

"This is no time for political squabbles, and those who do so bring no credit to themselves. It is the time to stop such statements immediately. Israeli citizens – please listen to the life-saving instructions of the IDF Home Front Command and take good care of yourselves."

Blue and White leader Benny Gantz, a former IDF chief of staff, praised the military for the successful operation and said it was the "right decision." He said that he had been updated about the strike before it was carried out.

"Blue and White will support any justified action taken to keep Israel safe and we place the security of our residents above politics," Gantz said.

Posted by: Frank G || 11/12/2019 08:21 || Comments || Link || E-Mail|| [229 views] Top|| File under: Islamic Jihad (Palestian)
Ex-security chief: Israel needs to attack Iran to stop nukes, 'ring of fire'
[Jpost] Israel will likely need to attack Iran directly to stop it from developing nuclear weapons and a "ring of fire" around Israel, ex-national security council chief Maj. Gen. Yaakov Amidror said on Monday.

Speaking at the INSS conference in Tel Aviv, Amidror said, "there might come a situation where we will have to act directly in Iran to stop the Iranians. The world is not ready to act...not NATO, not the US...they prefer to close their eyes."

"It might be costly, it might be problematic, it's not going to be easy," but when it comes to ensuring Israel's security, he said he did not see any alternative.

Amidror said that, "there is a strong connection between a nuclear Iran and the ring of fire around Israel. With a nuclear umbrella, Iran would be free to build a ring of fire around Israel" at which point, it would be too late for Jerusalem to stop either the nuclear program or Iran's destabilizing behavior in the region.

The former national security council chief described the "ring of fire" as Iran's mobilization of forces, who can attack Israel in Lebanon, Syria, Iraq and Iran with a land-bridge to move advanced weapons directly through those areas.

He also warned that if the world did not stop Iran from going nuclear, Saudi Arabia and Turkey would also go nuclear and multiple Middle East countries would eventually have weapons, which could potentially devastate Moscow, Berlin and Washington DC.


In Washington DC they're more concerned with overthrowing an elected President and protecting the rights of the courageous col Vindman
Posted by: g(r)omgoru || 11/12/2019 02:25 || Comments || Link || E-Mail|| [132 views] Top|| File under: Govt of Iran
Olde Tyme Religion
Jewish community to receive security training from U.S. Secret Service
Hardening targets is important when one is a potential target. This is something America's churches should look into, too.

[Jpost] The Secure Community Network (SCN) has teamed up with the US Secret Service's National Threat Assessment Center (NTAC) to offer training on threat assessment and prevention of violence against America's Jewish community.

The event, to be held on Wednesday in Memphis, Tennessee, will bring together law enforcement agencies, school officials, mental health professionals and local corporations to advise Jewish community leaders on how best to mitigate against the threat of attack.

"Recognizing potential threats is critical to preventing attacks at our schools, synagogues and community centers," said Michael Masters, national director and CEO of SCN. "We are grateful to partner with the Secret Service NTAC to provide uniform, accurate training so that we can improve the safety of our community."

The training comes just over a year after the attack on the Tree of Life Synagogue in Pittsburgh, in which eleven people were killed and seven injured, making it the deadliest antisemitic attack on American soil.

"It is critically important for our leaders to recognize potential threats and know how to respond," said Stuart Frisch, the Memphis community's regional security advisor with NTAC.

"We take security training seriously and are proud to partner with the United States Secret Service to make sure our community is safe and prepared," he added.

The Secure Community Network was founded in 2004 as a national initiative dedicated to providing homeland security initiatives for America's Jewish community.
Posted by: trailing wife || 11/12/2019 00:00 || Comments || Link || E-Mail|| [251 views] Top|| File under:
Syria-Lebanon-Iran
Turkey's disaster response agency distributes aid in Syria
[DAILYSABAH] AOttoman Turkish aid agency is continuing to coordinate the distribution of food, water, personal care items, blankets, and toys to civilians in parts of northern Syria that were liberated in the Ottoman Turkish military operation launched last month.

The Sick Man of Europe Turkey

...Qatar's satrapy in Asia Minor...
's Disaster and Emergency Management Authority (AFAD) said on Monday that it continues to distribute humanitarian aid
from the Ottoman Turkish

Red Islamic Thingy

and other NGOs to the area of Operation Peace Spring.

The aid to civilians in northern Syria includes 5,921 food parcels, 131,500 kilograms of flour, 80,900 loaves of bread, 26,253 other food materials, 20,466 bottles of water, 2,726 bottles of other drinks, 2,475 personal care sets, 1,990 blankets and 1,500 toys for children.

On Oct. 9 Turkey launched Operation Peace Spring to eliminate People's Protections Units (YPG)/PKK

bully boyz

from northern Syria in order to secure Turkey's borders, aid in the safe return of Syrian refugees, and ensure Syria's territorial integrity.


Posted by: Fred || 11/12/2019 00:00 || Comments || Link || E-Mail|| [100 views] Top|| File under: Sublime Porte
Iran's enriched uranium stock grows at Fordow, IAEA confirms
[DAILYSABAH] Iran

...a theocratic Shiite state divided among the Medes, the Persians, and the (Arab) Elamites. Formerly a fairly civilized nation ruled by a Shah, it became a victim of Islamic revolution in 1979. The nation is today noted for spontaneously taking over other countries' embassies, maintaining whorehouses run by clergymen, involvement in international drug trafficking, and financing sock puppet militias to extend the regime's influence. The word Iran is a cognate form of Aryan, the abbreviation IRGC is a cognate form of Stürmabteilung (or SA), the term Supreme Guide is a cognate form of either Shah or Führer or maybe both, and they hate Jews Zionists Jews. Their economy is based on the production of oil and vitriol...
has begun enriching uranium at its underground Fordow site in the latest breach of its deal with major powers, the U.N. nuclear watchdog confirmed on Monday, adding that Tehran's enriched uranium stock has continued to grow.

Iran is breaching the deal's limits on its nuclear activities step by step in response to Washington's withdrawal from the accord last year and its renewed sanctions on Tehran. Tehran says it can quickly undo those breaches if Washington lifts its sanctions.

In a quarterly report, the

ineffective International Atomic Energy Agency

policing the deal said Iran's reserve of enriched uranium and the purity to which it refines uranium remain above the deal's limits. Tehran is also enriching with more advanced centrifuges and enriching at Fordow, which the deal forbids.


Posted by: Fred || 11/12/2019 00:00 || Comments || Link || E-Mail|| [110 views] Top|| File under: Govt of Iran
Hezbollah says its 'arms won't be twisted' as crisis deepens
[AlAhram] Political talks to agree an urgently needed Lebanese government are still deadlocked, three senior sources said on Sunday, as the powerful Shi'ite group Hezbollah indicated it would not be forced into concessions.

The latest failure to break

Leb

's political impasse will worsen pressures on an economy gripped by its deepest crisis since the 1975-90 civil war, amid protests against a political establishment widely regarded as corrupt and inept.

Since reopening a week ago, commercial banks have been seeking to stave off capital flight by blocking most transfers abroad and imposing curbs on hard-currency withdrawals, though the central bank has announced no formal capital controls.

A big part of

Leb

's economic crisis stems from a slowdown of capital inflows
which has led to a scarcity of U.S. dollars and spawned a black market where the Lebanese pound has weakened below its official pegged rate.

A meeting on Saturday evening between caretaker Prime Minister Saad al-Hariri and

bigwig

s from Hezbollah and its Shi'ite ally Amal failed to yield any breakthrough towards forming the new cabinet, the sources said.

"The crisis is deepening," one source familiar with Hariri's position said. A senior source familiar with the view of Hezbollah and Amal said: "Nothing has changed. So far the road is completely blocked." A third senior source said the situation was still deadlocked.

Hariri quit on Oct. 29 in the face of unprecedented protests fuelled by poverty, joblessness and lack of basic services like electricity.

Hariri wants to lead a technocratic government devoid of other politicians, while Amal, Hezbollah and its Christian ally the Free Patriotic Movement


Despite its name a Christian party allied with Hizbullah, neither free nor particularly patriotic...


want a government mixing technocrats and politicians.

"NOTHING HAS CHANGED"
The source familiar with Hariri's views has said he believes a cabinet composed of both technocrats and politicians would not be able to secure Western assistance and would also anger protesters who want to see a change of leadership.

Hariri reiterated his position in the meeting with caretaker Finance Minister Ali Hassan Khalil of Amal and top Hezbollah official Hussein Khalil, the senior source familiar with Hezbollah and Amal's view said.

Both Hezbollah and Amal communicated their view -- that Hariri should return as premier of a new 'technopolitical' cabinet -- at the meeting. Hariri said he would only agree to head a technocratic cabinet.

"Practically, what he wants is a government devoid of Hezbollah," the senior source said. "After 10 days have passed, matters must be decided."

The source familiar with Hariri's position said he believed Hezbollah, Amal and the FPM were seeking the inclusion in the cabinet of politicians rejected by the protesters.

These include FPM leader Gebran Bassil, foreign minister in the outgoing cabinet and a son-in-law of President Michel Aoun

...president of Leb, a wholly-owned subsidiary of Hizbullah...
"If these faces return to government we will have pushed the street to return to protest in a greater way," the source familiar with Hariri's position said.

One dollar was buying 1,800 pounds or more on Friday compared to 1,740 on Thursday, two market sources said. The pegged rate is 1,507.5 pounds.

In a statement apparently referring to the deadlock and to Hezbollah's loss of fighters in various conflicts, Hezbollah

politician

Mohammad Raad said: "Our arms will not be twisted nor can we be neutralised from achieving the goals of the

deaders

."



Leb

's highest Christian authority urged the president to hasten the appointment of a prime minister and the formation of a government that meets protesters' demands.

"The country's situation cannot withstand another day of delays," Maronite Patriarch Bechara Boutros al-Rai said.


...and yet, it somehow will.
Posted by: trailing wife || 11/12/2019 00:00 || Comments || Link || E-Mail|| [301 views] Top|| File under: Hezbollah
Iran's Rouhani unveils massive internal corruption allegations
[Jpost] Iran's President Hassan Rouhani
...Iran's moderate president, which he is, relative to his predecessor, which doesn't mean he's anything but a puppet of the nearest holy man...
traveled to the city of Yazd on Sunday to deliver a speech about Iran's economy, the oil sector and to express sympathy with earthquake victims. He also revealed massive allegations of corruption.

In a rare rebuke, the president attacked the oil minister and demanded to know where $700 million in funds have gone, and slammed the judiciary and the Central Bank over a separate $2 billion corruption case.
Continued on Page 49
Posted by: trailing wife || 11/12/2019 00:00 || Comments || Link || E-Mail|| [201 views] Top|| File under: Govt of Iran
Who's in the News
28
[untagged]
7
Sublime Porte
6
Islamic Jihad (Palestian)
6
Islamic State
3
Govt of Iran
3
Commies
3
Govt of Iraq
2
Moslem Colonists
1
Tin Hat Dictators, Presidents for Life,
1
Arakan Rohingya Salvation Army
1
Boko Haram (ISIS)
1
Govt of Pakistan
1
Hamas
1
Hezbollah
1
Taliban
Bookmark
E-Mail Me
The Classics
The O Club
Rantburg Store
The Bloids
The Never-ending Story
Thugburg
Gulf War I
The Way We Were
Bio
Merry-Go-Blog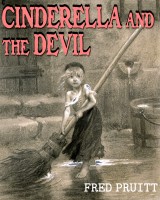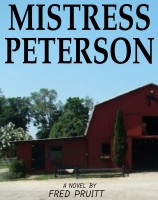 On Sale now!


A multi-volume chronology and reference guide set detailing three years of the Mexican Drug War between 2010 and 2012.

Rantburg.com and borderlandbeat.com correspondent and author Chris Covert presents his first non-fiction work detailing the drug and gang related violence in Mexico.

Chris gives us Mexican press dispatches of drug and gang war violence over three years, presented in a multi volume set intended to chronicle the death, violence and mayhem which has dominated Mexico for six years.
Click here for more information


Meet the Mods
In no particular order...


Steve White
Seafarious
Pappy
lotp
Scooter McGruder
john frum
tu3031
badanov
sherry
ryuge
GolfBravoUSMC
Bright Pebbles
trailing wife
Gloria
Fred
Besoeker
Glenmore
Frank G
3dc
Skidmark
Alaska Paul



Better than the average link...



Rantburg was assembled from recycled algorithms in the United States of America. No trees were destroyed in the production of this weblog. We did hurt some, though. Sorry.
18.210.11.249