Afghanistan
Parliamentary Team to Probe Pakistani Plane Diversion For Old Unexploded Ordinance on Field
[ToloNews] Lawmakers in Afghanistan's parliament on Saturday summoned heads of security agencies to respond to them about the diversion of a plane carrying Pakistain's parliament speaker Asad Qaiser's who was supposed to land at Hamid Maybe I'll join the Taliban Karzai


...Former president of Aghanistan, part of the problem not part of the solution...


International Airport as part of his planned three-day visit to Kabul on Thursday.

Qaiser's planned three-day visit to Kabul was called off following reports that an unwent kaboom! ordinance had been found at the airport.

Speaking to the parliament member, Hayatullah Hayat, the acting minister of interior affairs, said the plane was diverted over "security and technical reasons."

"It was a technical problem," Hayat said. "You know that an unwent kaboom! ordnance was found at the airport and the airport was shut down for two hours."

Reports say that the unwent kaboom! ordinance had remained at the airport from the past.
Posted by: trailing wife || 04/11/2021 00:00 || Comments || Link || E-Mail|| [77 views] Top|| File under:
Africa Subsaharan
Nigeria: Authorities Blame Separatist Group for Massive Jailbreak
[All Africa] Nigerian authorities are still searching for at least 1,800 inmates who escaped this week during a prison break in southeastern Imo state. Officials have blamed a regional separatist group, but the group denies responsibility as tensions from the Biafran civil war 50 years ago resurface in the country.The incident, believed to be the biggest jail break in Nigerian history, happened Monday when

button men

used explosives to blast open the gates and other parts of the Owerri correctional facility. Prison authorities say 1,844 inmates escaped. Only six have returned voluntarily.

There's been no claim of responsibility so far, but Nigerian police authorities have pinned the attack on the secessionist group known as the Indigenous People of Biafra (IPOB).

IPOB leader Nnamdi Kanu says his group did not carry out the attack that led to Monday's jailbreak.

Former police commissioner for federal operations Lawrence Alobi says the incident is an affront to the government.

"That is madness, it's not acceptable, it is beastly, it is unpatriotic and it's even criminal. Nigerian citizens should know that they have a duty to prevent crime, protect law and order," Alobi said.

President Muhammadu Buhari called the attack an act of terrorism from London, where he travelled this week for a medical checkup.

Experts say years of unlawful targeting and detention of IPOB members by Nigerian security forces could be the reason behind the attack and others on government facilities and personnel.

Senator Iroegbu, a security analyst, says the government should be careful pointing fingers.

"It is too hasty to blame IPOB when even the government and security agents have somehow shown lack of capacity to anticipate such events. These are some of the issues creating a lot of division and tension across the country. The president and the IG should be cautious in making any statement, labelling and tagging people because it carries weight," Iroegbu said.

Secessionists fought a losing battle to carve the state of Biafra out of southeastern Nigeria in the late 1960s.

Since 2015, IPOB has raised in its profile, making a renewed push for the region's independence. In January, the group launched an armed security outfit known as the Eastern Security Network (ESN).

While the search continues for the escapees, authorities have imposed curfews in Imo and the neighboring state of Abia.
Posted by: Fred || 04/11/2021 00:00 || Comments || Link || E-Mail|| [145 views] Top|| File under:
Europe
German Police Expose Iran's Vast Terrorist and Spy Network in 22 European Cities
[LegalInsurrection] UK weekly Jewish Chronicle: Iranian spy network planned terrorist attacks on European soil "using explosives, acid and toxic chemicals."

As U.S. President Joe The Big Guy Biden
...46th president of the U.S., father of Hunter...
eases Iran's sanctions in hopes of restoring the nuclear deal, German police uncovered a massive Iranian spy and terrorist network operating across 22 European cities.
Continued on Page 49
Posted by: trailing wife || 04/11/2021 02:35 || Comments || Link || E-Mail|| [536 views] Top|| File under: Govt of Iran
Fifth Column
Report: Marxist Black Lives Matter Co-founder Bought Four Homes since 2016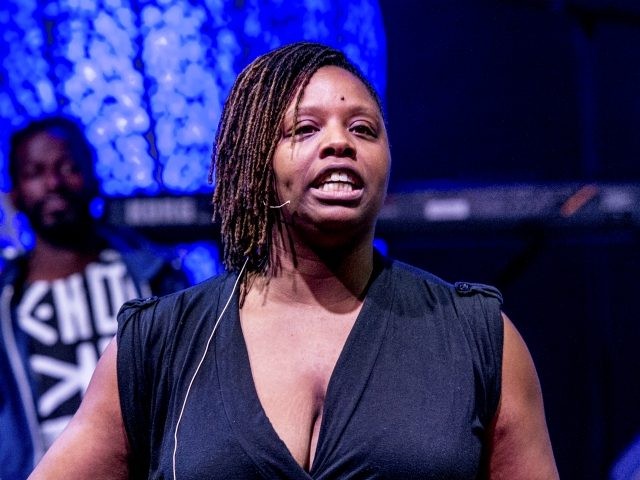 Whoops! Add four more




Follow up to this story from yesterday. Nice to see Breitbart getting answers to the obvious questions, which we were recently informed is the mark of good journalism.

[Breitbart] Patrisse Khan-Cullors,


...elsewhere in our archives referred to as Patrisse Cullors, the "queer" art professor with a fondness for overly revealing clothing was mentored in her youth by Black Panther/SDS Weatherman/Red Diaper baby Eric Mann, which explains a great deal...

one of the co-founders of the Black Lives Matter movement and a "trained Marxist," is reported to have bought four homes over the past several years, as her activist profile grew and protests raged around the country.

Last week, real estate website Dirt.com reported that the "37-year-old social justice visionary" Khan-Cullors had bought a $1.4 million compound in Topanga, a remote Los Angeles neighborhood nestled deep in the Santa Monica mountains.

In L.A. terms, $1.4 million is not necessarily extravagant, though the activist took criticism for spending what would be a fortune in most other real estate markets, and for buying in a largely white neighborhood after urging people to "buy black."

However, it turns out that Khan-Cullors also owns a house in the predominantly black neighborhood of Inglewood — among several other homes. The New York Post reported Saturday that she bought a $510,000 home there in 2016, which is worth about $800,000 today. She also bought a $590,000 home in South Los Angeles that is worth $720,000 today, and bought a ranch in rural Georgia for $415,000 last year, "featuring a private airplane hangar with a studio apartment above it."

The Post added that Khan-Cullors and spouse Janaya Khan


...a marriage made in politics: Janaya Khan is a social activist who co-founded Black Lives Matter Toronto. They married in 2016...

"also eyed property in the Bahamas at an ultra-exclusive resort where Justin Timberlake and Tiger Woods both have homes" called the Albany last year, with the price not disclosed.

Khan-Cullors declared in 2015 that she and the other Black Lives Matter co-founders were "trained Marxists" who are " super-versed" on "ideological theories." Last year, as Breitbart News noted, the radical activist signed a content production deal with Warner Bros. Television Group.


what dreck could these assholes produce?


The news of Khan-Cullors's real estate purchases prompted some activists called for a financial investigation of the Black Lives Matter movement. Khan-Cullors is hardly the first to cash in. Tamika Mallory, notorious for her support of the antisemite Louis Farrakhan, has scored product endorsements.

Nor would Khan-Cullors be the first Marxist to succeed in the real estate market with multiple homes. In 2014, Breitbart News reported on local landlords in Santa Monica, California, who are avowed supporters of the Castro regime in Cuba.
Posted by: Frank G || 04/11/2021 11:18 || Comments || Link || E-Mail|| [304 views] Top|| File under:
India-Pakistan
Khalistan terrorists who plotted several acts of terror in India charged by NIA
[OneIndia] The National Investigation Agency has charged three narco traffickers in connection with then Khalistan Liberation Force


...Khalistan is the idea of an independent Sikh homeland in the Indian Punjab. The local troublemakers are financed by the Sikh diaspora — who love the idea of the folks they left behind murdering their neighbours before dying romantically for a hopeless idea — with training and additional funding from Pakistan's ISI as yet another arrow in their quiver aimed at the Indian throat. The Khalistan Liberation Force, like Antifa, is the umbrella for a bunch of Sikh groups that have engaged in "armed struggle" against India since the 1980s.

narco-terror case.

Rajender Singh. Parminder Pal Singh and Jasmeet Singh Hakimzada were charged by the NIA in a case that was filed in Amritsar on May 31 2020. The case was filed following the recovery of 500 grams of heroin and seizure of Rs 1.20 lakh from the accused persons.

The NIA in its chargesheet says that Rajender Singh was instrumental in selling the smuggled heroin in India, while Paraminder Pal had channelised the proceeds through hawala channels from India to Dubai.

Jasmeet Singh Hakimzada, a Dubai based international drugs smuggler further transferred the funds to entities based in Pakistain to further the activities of banned terrorist organization KLF. He along with Harmeet Singh alias Ph.D, the Pakistain based self styled chief of the Khalistan Liberation Force have been instrumental in running a narco-terror network.

They would use the proceeds to strengthen the network of the KLF. The investigation has established that a network of narco traffickers,

gunnies

and Hawala operatives based in Punjab, Delhi and Dubai was operating at the behest of Harmeet Singh and Jasmeet Singh Hakimzada and were planning on carrying out subversive activities in India.
Posted by: trailing wife || 04/11/2021 02:09 || Comments || Link || E-Mail|| [135 views] Top|| File under: Govt of Pakistain Proxies
Israel-Palestine-Jordan
Israeli FM Fears Fatah Rift May Lead to Hamas Victory in Palestinian Elections
[ENGLISH.AAWSAT] Israeli Foreign Minister Ashkenazi denied on Friday that his government was obstructing the Paleostinian elections, scheduled for next month.

However,


women are made to be loved, not understood...


the FM said he fears divisions within Fatah would weaken the party of President the ineffectual Mahmoud Abbas
...aka Abu Mazen, a graduate of the prestigious unaccredited Patrice Lumumba University in Moscow with a doctorate in Holocaust Denial. While no Yasser Arafat, he has his own brand of evil, just a little more lowercase....
and lead to a victory by the

Hamas, always the voice of sweet reason,

movement in Gazoo
...Hellhole adjunct to Israel and Egypt's Sinai Peninsula, inhabited by Gazooks. The place was acquired in the wake of the 1967 War and then presented to Paleostinian control in 2006 by Ariel Sharon, who had entered his dotage. It is currently ruled with an iron fist by Hamaswith about the living conditions you'd expect. It periodically attacks the Hated Zionist Entity whenever Iran needs a ruckus created or the hard boyz get bored, getting thumped by the IDF in return. The ruling turbans then wave the bloody shirt and holler loudly about oppression and disproportionate response...
The Minister was responding to Paleostinian Prime Minister Mohammad Shtayyeh, who accused the Israeli government of trying to hinder the parliamentary and presidential polls.

Ashkenazi said that during a phone call with his US counterpart, Antony Blinken, last week, he explained that Israel was not placing any obstacles to block the elections of the Paleostinian Legislative Council, set for May 22.

According to the Israeli Walla news site, Blinken responded to Ashkenazi by stressing that the US does not oppose the Paleostinian Authority elections.

Blinken emphasized the US Administration's belief that Israelis and Paleostinians should enjoy equal measures of freedom, security, prosperity, and democracy.

Posted by: Fred || 04/11/2021 00:00 || Comments || Link || E-Mail|| [80 views] Top|| File under: Hamas
Southeast Asia
Experts: Terror Attacks by Women Show Indonesia Doesn't Take Female Militancy Seriously
[BenarNews] Zakiah Aini, an Indonesian woman who was killed last week while allegedly trying to attack

coppers

, loved to talk to people on social media but rarely socialized in real life, her neighbors and friends told local media.

On March 31, the college dropout told her mother at home that she was going out. She then walked into the national police headquarters in Jakarta and pointed a gun at police, before officers shot her dead.

Zakiah was radicalized online, said Wawan Hari Purwanto, a deputy at the State Intelligence Agency (BIN).
Continued on Page 49
Posted by: trailing wife || 04/11/2021 00:00 || Comments || Link || E-Mail|| [103 views] Top|| File under: Islamic State
Syria-Lebanon-Iran
Iran says nuke program testing newest advanced centrifuge
Doing in the open exactly what they had previously done secretly, but now with enhanced cashflow, thanks to the efforts of the Harris-Biden administration.

[AlAhram] Iran's IR-9 centrifuge, when operational, would have the ability to separate uranium isotopes more quickly than the current centrifuges being used, thereby enriching uranium at a faster pace

Iran
...a theocratic Shiite state divided among the Medes, the Persians, and the (Arab) Elamites. Formerly a fairly civilized nation ruled by a Shah, it became a victim of Islamic revolution in 1979. The nation is today noted for spontaneously taking over other countries' embassies, maintaining whorehouses run by clergymen, involvement in international drug trafficking, and financing sock puppet militias to extend the regime's influence. The word Iran is a cognate form of Aryan. The abbreviation IRGC is the same idea as Stürmabteilung (or SA). The term Supreme Guide is a the modern version form of either Duce or Führer or maybe both. They hate Jews Zionists Jews. Their economy is based on the production of oil and vitriol...
said Saturday it has begun mechanical tests on its newest advanced nuclear centrifuge, even as the five world powers that remain in a foundering 2015 nuclear deal with Iran attempt to bring the U.S. back into the agreement.
Continued on Page 49
Posted by: trailing wife || 04/11/2021 00:00 || Comments || Link || E-Mail|| [159 views] Top|| File under: Govt of Iran
Famine Threatens Prisoners in Lebanon
[ENGLISH.AAWSAT] Families of prisoners in Leb

...an Iranian colony situated on the eastern Mediterranean, conveniently adjacent to Israel. Formerly inhabited by hardy Phoenecian traders, its official language is now Arabic, with the usual unpleasant side effects. The Leb civil war, between 1975 and 1990, lasted a little over 145 years and produced 120,000 fatalities. The average length of a ceasefire was measured in seconds. The Lebs maintain a precarious sectarian balance among Shiites, Sunnis, and about a dozeen flavors of Christians. It is the home of Hezbollah, which periodically starts a war with the Zionist Entity, gets Beirut pounded to rubble, and then declares victory and has a parade. The Lebs have the curious habit of periodically murdering their heads of state or prime ministers...
staged on Friday a sit-in in front of the Interior Ministry, to demand the approval of the general amnesty bill and the speeding up of trials, in addition to solving the problem of overcrowding in prisons and the shortage of meals.

Lebanon's National News Agency said security forces closed the road in front of the Ministry and diverted traffic to other routes.

The families called on caretaker Interior Minister Mohammed Fahmy to find a comprehensive solution to the problems of prisoners and prisons.

They explained that their children suffer from famine in overcrowded prisons, amid the coronavirus (aka COVID19 or Chinese Plague)
...the twenty first century equivalent of bubonic plague, only instead of killing off a third of the population of Europe it kills 3.4 percent of those who notice they have it. It seems to be fond of the elderly, especially Iranian politicians and holy men...
pandemic.

Lebanon has 25 prisons with 6,989 detainees, 5,391 of whom are in Roumieh Central Prison and other prisons, while the remaining 1,598 are in the justice palaces and ISF detention centers, according to recent figures.

During the sit-in, Damar al-Miqdad, head of the Association of Committees for the Families of Detainees in Lebanese Prisons, called on the approval of a general amnesty for inmates amid the pandemic, particularly as the State remains unable to feed them.

Posted by: Fred || 04/11/2021 00:00 || Comments || Link || E-Mail|| [89 views] Top|| File under: Hezbollah
Defense officials call to probe leak of alleged Israeli op. against Iran
Check Kalorama, WH, MSM and DNC


[JPost] The revelation of this alleged Israeli involvement was unusual in that generally Israel prefers to keep a low profile if it undertakes such attacks.

There were calls over the weekend by Israeli defense officials to probe the leak of an alleged sensitive IDF operation against Iran to foreign media.

Earlier this week, The New York Times reported that Israel notified the US that it was responsible for Tuesday's attack on an Iranian cargo ship which was a central pillar of the Islamic Revolutionary Guards Corps intelligence apparatus in the region.

Iran's Foreign Ministry spokesman confirmed on Wednesday that the Saviz was slightly damaged in the Red Sea off the coast of Djibouti around 6 a.m. on Tuesday due to an explosion, though they had not reached a conclusion about the cause.

The revelation of this alleged Israeli involvement was unusual in that generally Israel prefers to keep a low profile if it undertakes such attacks in order to provide the attacked-side, here Iran, an alibi to save face and avoid needing to retaliate.

While leaks months after an explosion at a key Iranian nuclear facility in July 2020 eventually seems to have led to Israel, there was an elaborate public relations campaign to point the finger in other directions.

In contrast, such a quick almost real-time taking credit increases the prospect of retaliation by the Islamic Republic.

Haaretz and others have reported that an individual who leaked the operation's details asked the reporter to wait with its publication, after the defense establishment had decided to postpone it by one day.

Posted by: Frank G || 04/11/2021 00:00 || Comments || Link || E-Mail|| [180 views] Top|| File under: Govt of Iran
Who's in the News
30
[untagged]
4
Govt of Iran
3
Houthis
3
Islamic State
3
Commies
2
Antifa/BLM
2
Sublime Porte
1
Taliban
1
Hamas
1
Ansarullah Bangla Team (AQIS)
1
Govt of Pakistain Proxies
1
Jaish-e-Mohammad
1
al-Shabaab (AQ)
1
Narcos
1
Govt of Saudi Arabia
1
Hezbollah
1
al-Nusra
1
Govt of Syria
1
Arab Spring
Bookmark
E-Mail Me
The Classics
The O Club
Rantburg Store
The Bloids
The Never-ending Story
Thugburg
Gulf War I
The Way We Were
Bio
Merry-Go-Blog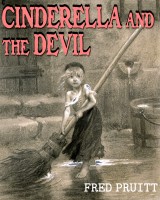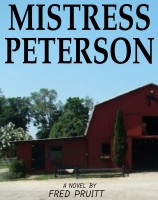 On Sale now!


A multi-volume chronology and reference guide set detailing three years of the Mexican Drug War between 2010 and 2012.

Rantburg.com and borderlandbeat.com correspondent and author Chris Covert presents his first non-fiction work detailing the drug and gang related violence in Mexico.

Chris gives us Mexican press dispatches of drug and gang war violence over three years, presented in a multi volume set intended to chronicle the death, violence and mayhem which has dominated Mexico for six years.
Click here for more information


Meet the Mods
In no particular order...


Steve White
Seafarious
Pappy
lotp
Scooter McGruder
john frum
tu3031
badanov
sherry
ryuge
GolfBravoUSMC
Bright Pebbles
trailing wife
Gloria
Fred
Besoeker
Glenmore
Frank G
3dc
Skidmark
Alaska Paul



Better than the average link...



Rantburg was assembled from recycled algorithms in the United States of America. No trees were destroyed in the production of this weblog. We did hurt some, though. Sorry.
18.205.56.183

Help keep the Burg running! Paypal: