-War on Police-
Crime soars in Minneapolis as cops fear being unfairly targeted in woke viral videos
[Daily Mail, Where America Gets Its News] Proactive policing in Minneapolis plunged dramatically following the murder of George Floyd last year, even as violent mostly peaceful crime soared, a new analysis reveals as the city prepares to vote on a ballot initiative to abolish the police department.

In the year following Floyd's death, traffic stops in Minneapolis plunged 74 percent, patrols of known problem areas were down 76 percent, and stops of suspicious people plunged 75 percent, according to a

Rooters

investigation.

Confidential police sources said that part of the slowdown was due to a staffing shortage amid an exodus from the department, but that much of the reduction in policing was due to a fear of being caught up in an incident that could go viral in a climate of anti-cop sentiment.

One officer said that some Minneapolis cops even deliberately take a longer route than necessary to respond to 911 calls, in the hope that whatever the emergency is, it will be resolved by the time they arrive.

In April, the average police response time to priority 911 calls was 40 percent longer than it had been a year earlier,

Rooters

found.

With fewer police stops, cops have fewer chances to recover illegal drugs and guns, and violent mostly peaceful crime has soared, with the murder rate in Minneapolis on pace to hit a 20-year high. Some residents now call the city a 'gangster's paradise'.


Posted by: Fred || 09/15/2021 00:00 || Comments || Link || E-Mail|| [177 views] Top|| File under: Antifa/BLM
Kabul Airport Employees, Including Women, Return to Work
[ToloNews] Kabul International Airport security employees, including women employees, have returned to their jobs, the employees said on Monday.

The employees said the Taliban

...Arabic for students...
asked them to resume their jobs. They said the operations at the airport are returning to normal.

Lida, one of the 100 female security employees at the airport, said she is happy to return to her job after more than two weeks of staying at home.

"We were about to get a salary but then the Taliban came and we did not receive our salaries. Now we are working for free," she said.

"We are happy that they asked us to resume our work. We want the government to pay us a salary from now on," said Zahra Amiri, an employee at the airport.

The border police who used to guard the airport have also returned to their jobs. They, however, refused to talk on camera.

Some security employees at the airport who used to work for a separate company said the Taliban also asked them to return to their jobs. They said now they belong to the civil aviation authority.

"In fact, we are the employees of the civil aviation authority. The civil aviation authority employees also come here every day," said Noorullah Omarzoy, an employee at the airport.

"Now we do not know to which department we belong. If we say that we belong to the company, we are not. We may belong to the civil authority, and we hope the authority fulfills the promises it has made to us," said Shabir Ahmad Khpolwak, an employee at the airport.

Following the fall of the former government on August 15, most babus government employees have not returned to their jobs.

A number of residents say the Taliban should ask the former babus government employees to return to their jobs and carry on with their duties because they are skilled enough and know the systems.

Amina Haqparast, a civil society activist, pointing to the professionalism and skills of the former babus government employees, said: "The educated and experienced individuals that we had in the former government should be used in this government too and their role should not be ignored," she said.

Despite several attempts, TOLOnews was unable to obtain the Taliban's comment regarding the return of airport employees.
Posted by: trailing wife || 09/15/2021 00:18 || Comments || Link || E-Mail|| [32 views] Top|| File under: Taliban/IEA
153 Afghan Media Outlets Cease Operating in Less Than 1 Month
[KhaamaPress] Organizations supporting free media in Afghanistan said on Monday that since the fall of the former government in mid-August, 153 media outlets have stopped activity in 20 provinces.

According to officials at the organizations, these outlets include radio, print and TV channels, and both economic problems and restrictions are reportedly the main reasons.

The officials said that if the media's financial crisis is not solved and restrictions against them are not addressed, more outlets are likely to cease operating in the country.

"If the organizations supporting media do not pay attention to media outlets, soon we will witness the closing of the remaining outlets in the country," said Hujatullah Mujadadi, the deputy head of the Afghanistan Federation of Journalists.

"The continuation of this trend has created concerns. We urge the international organizations to take immediate action to address this problem. Otherwise, soon it will be the end of press freedom and other human and civil liberties," said Masroor Lutfi, representative of the Afghanistan National Journalists' Union.

Officials from the media outlets that have ceased operating confirmed that due to economic problems and restrictions they were not able to operate anymore.

Milma Radio, stationed in Paktika


...which coincidentally borders South Wazoo...


, is one of the outlets that recently stopped its activities. The radio was established in 2011 and covered political, cultural, economic and sports stories.

"Due to an inappropriate working environment and economic problems, we stopped our activities," said Yaqob Khan Manzoor, editor-in-chief of the radio.

According to Manzoor, Milma Radio had 35 employees with an outreach to 13 provinces. Now all of the former employees are jobless.

Jamaluddin Elham, a former

news hound

at the radio, said: "Unfortunately, due to economic problems our radio station has ceased operating."

"The radio station stopped its activities due to economic shortcomings, and we lost our jobs," said Mohammad Ikram Shahab, a

news hound

.

The organizations supporting free media in Afghanistan say economic problems are serious, and operating under restrictions creates big challenges for media.

The Taliban

...Arabic for students...
, however, has said they will try to create safe environment for media and journalists to continue their jobs.
Posted by: trailing wife || 09/15/2021 00:18 || Comments || Link || E-Mail|| [91 views] Top|| File under: Taliban/IEA
Intl Community Pledges $1 Billion for Afghanistan
These people are nuts.

[ToloNews] The international community at the UN meeting in Geneva on Monday, which was attended by more than 90 states, pledged over $1 billion in humanitarian aid
for Afghanistan, said UN Secretary General António Guterres

...Portuguese politician and diplomat, ninth Secretary-General of the United Nations. Previously, he was the UN High Commissioner for Refugees between 2005 and 2015. He was the Prime Minister of Portugal from 1995 to 2002 and was the Secretary-General of the Socialist Party from 1992 to 2002. He served as President of the Socialist International from 1999 to 2005. In both a 2012 and 2014 poll, the Portuguese public ranked him as the best Prime Minister of the previous 30 years...
"This conference has fully met my expectations. There are 156 participants, including 90+ States. This shows how crucial Afghanistan is for the international community. More than 1 billion USD has been pledged," he said.

The meeting was held at the request of Guterres to provide humanitarian aid for the people of Afghanistan.

The meeting was joined by representatives of many countries and international non-governmental organizations, both physically and virtually.

Guterres at the meeting urged the participants to pledge support for the people of Afghanistan. "The people of Afghanistan need a lifeline. After decades of war, suffering and insecurity, they face perhaps their most perilous hour. Now is the time for the international community to stand with them." He spoke.

Guterres said the Under-Secretary-General for Humanitarian Affairs and Emergency Relief Coordinator, Martin Griffiths, traveled to Kabul last week and met with the Taliban


...the Pashtun equivalent of men...


leadership and the Taliban have said they will cooperate in delivering assistance to the people of Afghanistan.

"The de facto authorities pledged — in person and in a follow-up letter to Under-Secretary General Griffiths — that they will cooperate to ensure assistance is delivered to the people of Afghanistan," Guterres said.

Guterres entreated the participants to provide $606 million to provide urgent assistance to 11 million people in need in Afghanistan, saying that the UN is providing $20 million. "Today we are announcing a $20 million allocation from the UN's Central Emergency Response Fund to support the humanitarian operation in Afghanistan," he added.

He also said the United Nations


...an idea whose time has gone...


Humanitarian Air Services (UNHAS) has established an airbridge from Pakistain to Afghanistan and is transporting assistance to Afghanistan.

He also called on the international community to protect the progress made in the last two decades in Afghanistan.

The meeting participants also called for the preservation of the achievements made in the past two decades, especially for the rights of women, girls and minorities, and for women and girls' access to education and work. They also called on the Taliban to respect humanitarian laws.

German Foreign Minister Heiko Maas said "the Taliban has to respect basic human rights


One man's rights are another man's existential threat.


," and that his country pledges five million euros to provide humanitarian support to Afghanistan.

Dominic Raab, Secretary of State for the Foreign, Commonwealth and Development Affairs of the United Kingdom, meanwhile raised the UK's concern over regional instability and said his country will provide aid to Afghanistan via aid organizations. "We will not give aid directly to the Taliban," he said.

The US ambassador to the UN, Linda Thompson-Greenfield, speaking virtually at the meeting, called on the Taliban to uphold the commitments they have made to the United States and the international community. She said the United States continues to provide aid to the people of Afghanistan. She pledged $64 million in new humanitarian assistance, and will assess the on-the-ground situation and consider future assistance, she said.

Sofía Sprechmann Sineiro, secretary-general of CARE International, meanwhile said NGOs can handle delivering aid in complex situations and called for resources and diversity in aid delivery and the participation of Afghan women in the process.


Other participants also said things, none of which is in the least bit interesting.

Khaama Press adds

:

Among the countries, UK pledged over 200 million pounds, the US pledged USD$64 million, Japan USD$200 million,

La Belle France

100 million euros, Germany 5 million euros, and UN $20 million.
Posted by: trailing wife || 09/15/2021 00:03 || Comments || Link || E-Mail|| [69 views] Top|| File under: Taliban/IEA
Africa North
Four people sentenced to death over 2013 police station attack in Upper Egypt
The article does not say that these are final sentences after all appeals and reviews have been exhausted, so I assume this is yet another interim step in the very thorough Hell that is the Egyptian court system.

[AlAhram] A Minya Criminal court has sentenced four people to death by hanging and 22 others to life in prison for raiding and torching a

cop shoppe

, which resulted in the death of two

coppers

, in August 2013 in

Samalut

,

Minya

.

The criminal court has also sentenced 20 defendants to 15 years in prison and 15 others to 10 years. It also acquitted one defendant in the case.

Ten defendants were dismissed from the trial as they were granted a presidential pardon in June 2018.

The case dates back to August 2013, when a wave of violence was perpetrated by supporters of ousted Islamist president Mohammed Morsi across the country.

The violence, which broke out after police dispersed two large pro-Morsi sit-ins in Cairo and Giza, involved attacks on

cop shoppe

s and churches that left 686 dead, including 64 members of the police, according to Egypt's National Council of Human Rights.

All the defendants in the case have also been ordered to pay over EGP 22 million as compensation for the buildings that were destroyed.
Posted by: trailing wife || 09/15/2021 00:51 || Comments || Link || E-Mail|| [48 views] Top|| File under: Arab Spring
Haftar-Saleh Meet President El-Sisi in Cairo
[LIBYAREVIEW] On Monday, Egyptian President, Abdel-Fatah El-Sisi received Libyan Parliament Speaker, Ageela Saleh, and Commander-in-Chief of the Libyan National Army (LNA) Field Marshal Khalifa Haftar

...Self-proclaimed Field Marshal, served in the Libyan army under Muammar Qadaffy, and took part in the coup that brought Qadaffy to power in 1969. He became a prisoner of war in Chad in 1987. While held prisoner, he and his fellow officers formed a group hoping to overthrow Qadaffy, so it's kind of hard to describe him as a Qadaffy holdover. He was released around 1990 in a deal with the United States government and spent nearly two decades in the United States, gaining US citizenship. In 1993, while living in the United States, he was convicted in absentia of crimes against the Jamahiriya and sentenced to death. Haftar held a senior position in the anti-Qadaffy forces in the 2011 Libyan Civil War. In 2014 he was commander of the Libyan Army when the General National Congress (GNC) refused to give up power in accordance with its term of office. Haftar launched a campaign against the GNC and its Islamic fundamentalist allies. His campaign allowed elections to take place to replace the GNC, but then developed into a civil war. Guess you can't win them all. Actually, he is, but slowly...
. They held a meeting attended by the Head of the Egyptian General Intelligence, Major General Abbas Kamel.
Spokesman for the Egyptian Presidency, Bassam Radi said that they discussed the latest developments in Libya. As well as the distinguished relationship between the two neighbours.

The meeting confirmed that the stability of Libya at the political and security levels, is a part of Egypt's national security.

President El-Sisi welcomed the Libyan leaders, and praised their efforts to restore security and stability, and preserve

illusory sovereignty

and unity.

He affirmed that Egypt will continue to coordinate with all Libyan parties during the coming period. As well as confirming Egypt's support to ensure the unity and cohesion of Libya's national institutions, and that the December general elections take place as scheduled.

The President reiterated his rejection of foreign interference in the country, which "aims to implement its own agendas at the expense of the Libyan people." He stressed the importance of withdrawing all foreign forces and mercenaries from Libyan territory.

In turn, the two Libyan officials expressed their appreciation for Egypt's role in Libya. They praised the Egyptian contribution to the unification of the LNA, and welcomed Egyptian expertise in benefitting Libya.

Haftar and Saleh confirmed their keenness to strengthen the security track, by having all foreign forces withdraw from Libya. This would "enable security institutions to carry out their responsibilities, and contribute to restoring security and stability throughout the country.



Posted by: Fred || 09/15/2021 00:00 || Comments || Link || E-Mail|| [69 views] Top|| File under: Arab Spring
French Foreign Ministry: our military will leave Mali due to the appearance of Russian PMCs
Direct Translation via Google Translate. Edited.


[REGNUM] France will withdraw its military contingents from

Mali

if Russian private military companies (PMCs) appear there, French Foreign Minister Jean-Yves Le Drian said on September 14 during his speech in parliament.

"This is completely incompatible with our military presence," Le Drian said, commenting on the prospects for an agreement between the Malian authorities and the Russian PMC, known by the unofficial nickname "Wagner".

"The actions of a group of this kind in Mali would be incompatible with the actions of international partners in Mali," Le Drian said.

In turn, French Defense Minister Florence Parley called the presence of Russian PMCs in Mali "extremely alarming and contradictory."

Recall that the French media claim that the Malian authorities are discussing the terms of an agreement with the Russian PMC, within the framework of which the training and education of Malian military personnel, as well as the protection of the country's leadership, will be carried out.


Posted by: badanov || 09/15/2021 00:00 || Comments || Link || E-Mail|| [192 views] Top|| File under:
Arabia
UAE highlights economic achievements of Israel ties after a year of Abraham Accords
[ENGLISH.ALARABIYA.NET] The UAE realized "exceptional growth and significant economic achievements" in its partnership with Israel since year passed after the signing of the Abraham Accords, Emirati Minister of Economy said on Tuesday.

The UAE signed the US-brokered Abraham Accord, agreeing to normalize relations with Israel in September 2020. Since then, the two countries have accelerated establishing trade and investment ties and there has been a marked increase in tourism exchange.

The UAE's minister Abdullah bin Touq al-Marri highlighted some of the major achievements: non-oil trade exchange rate of nearly $700 million, and nearly 60 major agreements were signed at the government and private sector levels.

"[The agreements] cover a number of important future sectors that play a great important role on the economic agenda of the two countries, such as science and technology, artificial intelligence techniques, tourism, logistics, transportation, healthcare, energy, environment, research and development, modern agriculture, water solutions and irrigation," al-Marri said.

"The next stage will witness more agreements and memoranda of understanding to further expand the scope of economic, trade and investment cooperation between the two countries and to achieve new levels of progress in the growing relations," he added.
Posted by: Fred || 09/15/2021 00:00 || Comments || Link || E-Mail|| [55 views] Top|| File under:
China-Japan-Koreas
China's Xi refuses Biden's offer of face-to-face summit
[JPost] "I don't talk to the puppet. I talk at the puppeteers, and quit sending these shitty paintings by the crackhead"
President Joe Biden proposed a first face-to-face summit with his Chinese counterpart,

Xi Jinping

, in a call last week, but failed to secure an agreement, the Financial Times reported on Tuesday.

The newspaper quoted multiple people briefed on last Thursday's call as saying that Xi did not take Biden up on the offer and instead insisted Washington adopt a less strident tone toward Beijing.

The White House did not immediately respond to a request for comment. But a source who was among those briefed on the 90-minute Biden-Xi call confirmed the report was accurate.

"Xi apparently intimated that the tone and atmosphere of the relationship needed to be improved first," the source said.

China's embassy in Washington did not immediately respond when asked to comment.

The Financial Times quoted one of its sources as saying Biden had floated the summit as one of several possibilities for follow-on engagement with Xi, and he had not expected an immediate response.

It cited one US official as saying that while Xi did not engage with the idea of a summit, the White House believed that was partly due to concerns about COVID-19.

The G20 summit in Italy in October has been talked about as a possible venue for a face-to-face meeting, but Xi has not left China since the outbreak of the pandemic early last year.

The call between Biden and Xi was their first in seven months and they discussed the need to ensure that competition between the world's two largest economies does not veer into conflict.

A US official briefing before the conversation called it a test of whether direct top-level engagement could end what had become a stalemate in ties, which are at the worst level in decades.

The White House said afterward it was intended to keep channels of communication open, but it has announced no plans for follow-on engagements.

Chinese state media said Xi had told Biden that US policy on China imposed "serious difficulties" on relations, but added that both sides agreed to maintain frequent contact and ask working-level teams to step up communications.

Posted by: Frank G || 09/15/2021 00:00 || Comments || Link || E-Mail|| [125 views] Top|| File under: Commies
Fifth Column
Bellingham, WA woman convicted of 'shunt' attack on BNSF Railroad
9 Sept 2021

Seattle — A 28-year-old Bellingham, Washington woman was convicted today in U.S. District Court in Seattle of violence against a railroad carrier, announced Acting U.S. Attorney Tessa M. Gorman.

Ellen Brennan Reiche

, was one of two people arrested on the BNSF Railway tracks near Bellingham, near midnight on November 28, 2020. Reiche was convicted of placing a 'shunt' — a device that interferes with train signals — on the tracks. The jury deliberated about three hours following the two-day trial. Reiche faces up to 20 years in prison when sentenced by Chief U.S. District Judge Ricardo S. Martinez on December 17, 2021.

The case was investigated by the FBI's Joint Terrorism Task Force, which includes agents from Customs and Border Protection (CBP), in connection with the BNSF Railway Police.



Ms Reiche is a self-described "radical queer" environmental activist who co-founded the Bellingham Lesbian Collective, which we file under Antifa/BLM, by which we mean all the Black Bloc anarcho-communists. As of two years ago she worked as a mentor for Wild Whatcom, engaging children and families in nature programs year round, but possibly they have reconsidered her employment in light of subsequent events.
Posted by: Bubba Lover of the Faeries8843 || 09/15/2021 00:00 || Comments || Link || E-Mail|| [128 views] Top|| File under: Antifa/BLM
Home Front: Politix
Department of Homeland Security Chief of Staff Karen Olick resigns as department grapples with migrant crisis at southern border and an influx of 100K Afghan refugees
[Daily Mail, Where America Gets Its News]
Homeland Security

Secretary Alejandro Mayorkas' chief of staff has submitted her resignation, as DHS works to tackle a migrant crisis at the southern border and a sudden influx of tens of thousands of Afghan refugees.



Karen Olick

announced Monday she would be leaving for an undisclosed opportunity, according to Politico.



Jennifer Higgins

, the current associate director of Refugee, Asylum and International Operations at U.S. Citizenship and Immigration Services, will step in as temporary chief of staff after Olick leaves at the end of the month.

Mayorkas told DHS officials in an email Olick 'has decided to resign her position and pursue new opportunities. We are grateful to Karen for her service during the critical first nine months of the new Administration.'

DHS is in the midst of not only helping to vet tens of thousands of Afghan refugees who were evacuated out of Kabul last month and handling an unprecedented flow of migrants colonists at the southern border but also taking the lead on responding to the impacts of Hurricane Ida.
Posted by: Skidmark || 09/15/2021 00:00 || Comments || Link || E-Mail|| [97 views] Top|| File under: Human Trafficking
Taliban Looking for Washington, D.C., Lobbyist to Gain Legitimacy from Biden Administration
[Breitbart]

Why not place a few IT admins into congress while they are at it?


The Taliban on Monday was reportedly looking for a Washington, D.C., lobbyist to gain legitimacy from President Joe Biden.

"Sign of the times: hearing the Taliban is in the market for a lobbyist in DC, offering a lucrative contract. The narrative around their financial situation, is that they're broke," a BBC reporter based in Washington, D.C., tweeted:

Biden, however, already may be legitimizing the Taliban by allowing the United Nations to give aid to the Afghan people, which is facilitated by the Taliban terrorists in a type of partnership, similar to the one in which the Taliban secured the outer perimeter of the Kabul airport where 13 U.S. troops were killed.
Posted by: Greager Angeash7687 || 09/15/2021 00:00 || Comments || Link || E-Mail|| [75 views] Top|| File under: Taliban/IEA
Home Front: WoT
Rep. Yvette Herrell: After visiting Holloman AFB, where 5,000 Afghans are living, I have a lot of questions
[FOXNEWS] Last week I visited Holloman Air Force Base in the Second Congressional District of New Mexico, which I represent in Congress. The base now hosts an estimated 5,000 Afghan evacuees.

Unfortunately, I left Holloman Air Force Base with more questions than answers. High ranking military brass and officials from Homeland Security and the State Department could not provide facts about the identities of those in the "Village."

They did not know (or would not say) how many were U.S. citizens, how many were Special Immigrant Visa (SIV) applicants, or how many were merely people that made it onto our airplanes. Even more importantly, they could not say how many refugees had roles serving alongside U.S. forces.

It is puzzling that the evacuation effort was sold to the American people as a rescue of Afghan interpreters for the U.S. military, yet I was told that the "Village" at Holloman is forced to employ at least 50 outside interpreters to bridge the significant language gap.

There were even fewer answers about the vetting process, which is essential to the safety and security of American citizens.

Government officials could not confirm whether they had access to criminal and security databases in Afghanistan and other Middle Eastern countries, while still insisting that all refugees had gone through extensive vetting prior to being flown to the United States, contradictory to briefings I have received in Washington. They insisted that even the simplest answers were classified but did not offer to move to a classified setting at the base for further discussion.

The 9/11 Commission Report explicitly named a failed vetting process and lax immigration enforcement as reasons that terrorist hijackers were able carry out their attacks 20 years ago. We cannot risk such failures again.

I am thankful that we were able to save as many allies as we could from Afghanistan following a rushed evacuation of over 120,000 people to our shores. However,


a lie repeated often enough remains a lie...


it is essential to ascertain who they are.

The 9/11 Commission Report explicitly named a failed vetting process and lax immigration enforcement as reasons that terrorist hijackers were able carry out their attacks 20 years ago. We cannot risk such failures again.

Most alarming, Homeland Security and the Department of State all but admitted they played fast and loose with refugee procedures and immigration law.

They will be condensing an 18-month process into mere weeks for an SIV program already rampant with fraud. They imported asylum seekers to America without visas to then give them work permits and parole, circumventing a process for vetting refugees that usually takes place on foreign soil.

They could not provide the statutory authority for any of it.

In addition, the very notion of third country resettlement in the Middle East seemed to be a particularly controversial idea, as if the suggestion that resettlement in areas with similar culture, language, religion, and geography was offensive.
Posted by: Fred || 09/15/2021 00:00 || Comments || Link || E-Mail|| [191 views] Top|| File under:
Israel-Palestine-Jordan
Bennett: I don't see any logic in meeting with Mahmoud Abbas
Finally someone says it out loud.

[IsraelTimes] Prime Minister

Naftali Bennett

says that he sees no logic or reason for him to meet with Paleostinian Authority leader the ineffectual Mahmoud Abbas

...aka Abu Mazen, a graduate of the prestigious unaccredited Patrice Lumumba University in Moscow with a doctorate in Holocaust Denial. While no Yasser Arafat, he has his own brand of evil, just a little more lowercase....
.

"I don't see any logic in meeting someone who is suing IDF soldiers at The Hague and accusing them of war crimes, and at the same time paying salaries to terrorists," Bennett tells the Kan public broadcaster. "I don't see the logic in meeting him."

Bennett says that he maintains his long-standing position that there should not be a Paleostinian state.

"I oppose a Paleostinian state — I think it would be a terrible mistake," he says. "I won't do that."

At the same time, Bennett says, he agrees with the approach of Defense Minister Benny Gantz in maintaining ties and connections with Paleostinian officials in order to maintain calm and security coordination.

But, he adds, there is no current possibility of restarting peace talks with the Paleostinians.

"We all understand that at the moment it's not relevant," he says.

Bennett granted interviews to all three major TV networks as well as multiple newspapers and news sites ahead of Yom Kippur.
Posted by: trailing wife || 09/15/2021 00:57 || Comments || Link || E-Mail|| [72 views] Top|| File under: Palestinian Authority
Former Lebanon PM leaves for US hours after judge subpoenas him over Beirut blast
[ENGLISH.ALARABIYA.NET] Former Lebanese PM

Hassan Diab

was on his way to the US on Tuesday, according to media reports and his advisor.

The news surfaced hours after Lebanon's judge tasked with investigating the 2020 Beirut blast issued a second subpoena over his role in the catastrophic explosion.

Diab's advisor said he had scheduled this trip before the judge's decision and that his kids are reportedly studying in the United States.

Diab stepped down days after the Beirut blast in August 2020 but stayed on as caretaker premier until last week.

While a caretaker PM, Diab was subpoenaed by the same judge who issued the order on Tuesday, but he refused to appear for questioning.

Lawmakers said the judge overstepped his limitations and refused to lift parliamentary immunity, which they claim is needed for a judge to question an official.

The date for Diab's latest subpoena is set for next Monday.

Diab, formerly employed by the American University of Beirut (AUB), sued the university last year, claiming that he was owed severance pay and retirement funds. He was seeking over $1 million in the lawsuit, according to senior AUB officials.
Posted by: Fred || 09/15/2021 00:00 || Comments || Link || E-Mail|| [55 views] Top|| File under: Hezbollah
Who's in the News
33
[untagged]
12
Taliban/IEA
4
Commies
4
Arab Spring
2
Antifa/BLM
2
Islamic State
2
Govt of Iran Proxies
1
Human Trafficking
1
Moslem Colonists
1
Narcos
1
Palestinian Authority
1
PLO
1
[untagged]
1
al-Qaeda
1
al-Shabaab (AQ)
1
Govt of Iran
1
Govt of Pakistain Proxies
1
Govt of Syria
1
Hezbollah
Bookmark
E-Mail Me
The Classics
The O Club
Rantburg Store
The Bloids
The Never-ending Story
Thugburg
Gulf War I
The Way We Were
Bio
Merry-Go-Blog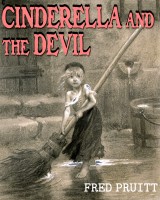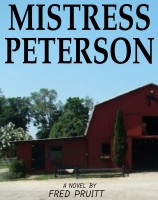 On Sale now!


A multi-volume chronology and reference guide set detailing three years of the Mexican Drug War between 2010 and 2012.

Rantburg.com and borderlandbeat.com correspondent and author Chris Covert presents his first non-fiction work detailing the drug and gang related violence in Mexico.

Chris gives us Mexican press dispatches of drug and gang war violence over three years, presented in a multi volume set intended to chronicle the death, violence and mayhem which has dominated Mexico for six years.
Click here for more information


Meet the Mods
In no particular order...


Steve White
Seafarious
Pappy
lotp
Scooter McGruder
john frum
tu3031
badanov
sherry
ryuge
GolfBravoUSMC
Bright Pebbles
trailing wife
Gloria
Fred
Besoeker
Glenmore
Frank G
3dc
Skidmark
Alaska Paul



Better than the average link...



Rantburg was assembled from recycled algorithms in the United States of America. No trees were destroyed in the production of this weblog. We did hurt some, though. Sorry.
52.23.219.12

Help keep the Burg running! Paypal: