-Lurid Crime Tales-
FBI probes financial records and manifests of veteran groups working to evacuate people from Afghanistan to make sure they did not violate federal laws
[MAIL] The FBI has contacted veterans' groups which helped evacuate Americans and at-risk allies left behind after the chaotic Afghanistan evacuation last month to make sure they did not violate federal laws.

Agents have enquired about financial records and flight manifests, and visited at least one group leader at home, Politico reported.

Members of 'Task Force Pineapple' and 'Task Force Dunkirk', as well as others, have been contacted by agents with a number of queries.

Agents are reportedly looking at whether any groups solicited money, offered bribes, or hired for-profit contractors for security and escort services.

The controversial private military contractor Erik Prince, who founded Blackwater, offered to safely evacuate people for $6,500 each, sparking allegations of profiteering. It is unclear if Prince has been contacted by the FBI.

Dozens of private groups made up of veterans and workers with experience in Afghanistan cropped up to aid those looking to flee the country.

Many were coordinated over messaging apps like WhatsApp, and some have continued their work since American military forces left the country for good on August 31.
Posted by: Skidmark || 09/26/2021 08:16 || Comments || Link || E-Mail|| [273 views] Top|| File under: Taliban/IEA
Afghanistan
'Damages our status': Taliban warns fighters against fun activities, taking selfies
Not just a buncha damned silliness. Russian and Ukrainian soldiers in the ongoing Ukrainian civil war found out that free wheeling use of social media was a means your enemy could use the data to grid for artillery or air attacks. And with the net centric NATO forces remaining in the area such posts could provide valuable intel.


[ENGLISH.ALARABIYA.NET] The Taliban

...the Pashtun equivalent of men...
warned its fighters in Afghanistan against sightseeing at tourist attractions and taking selfies to post on social media, stressing that it damaged the group's status, the Wall Street Journal reported.

Thousands of Taliban fighters were deployed to the capital Kabul after the group seized control of Afghanistan on August 15.

"When not on duty, they sightsee, picnic and visit amusement parks, in a tangle of guns and turbans. Taliban fighters from elsewhere in Afghanistan have also come to gawk at Kabul on tourist trips," the Wall Street Journal reported.

The Taliban government's Defense Minister Mawlawi Mohammad Yaqoob scolded the fighters for their behavior.

"Stick to the tasks you have been assigned. You are damaging our status, which has been created with the blood of our

deaders

," he said.

He specifically warned fighters against taking selfies with Taliban leaders when they come across them and posting the pictures on social media as it betrays information about the location and activities of group members.

The minister also criticized the way Taliban fighters dressed, ordering them to bring their beards, hair and clothes into line with the group's harsh interpretation of Islamic rules.
Posted by: Fred || 09/26/2021 00:00 || Comments || Link || E-Mail|| [101 views] Top|| File under: Taliban/IEA
Afghanistan at risk of 'imminent hunger' with winter approaching, US to allow more aid
[PUBLISH.TWITTER]

US Grants Licenses for More Aid Flow to Afghanistan


Money is fungible.

[ToloNews] The United States on Friday further paved the way for aid to flow to Afghanistan despite U.S. sanctions on the Taliban

...Arabic for students...
, who seized control of the country last month, issuing general licenses amid concern that Washington's punitive measures could compound an unfolding humanitarian crisis.

The U.S. Treasury Department said it issued two general licenses, one allowing the U.S. government, NGOs and certain international organizations. The second license authorizes certain transactions related to the export and re-export of food, medicine and other items.

"Treasury is committed to facilitating the flow of humanitarian assistance to the people of Afghanistan and other activities that support their basic human needs," Andrea Gacki, director of the U.S. Treasury's Office of Foreign Assets Control, said in the statement.

She added that Washington will continue to work with financial institutions, NGOs and international organizations to ease the flow of agricultural goods, medicine and other resources.
Posted by: Fred || 09/26/2021 00:00 || Comments || Link || E-Mail|| [79 views] Top|| File under: Taliban/IEA
Current National IDs, passports valid, will change in future: Taliban
[KhaamaPress] Islamic Emirate of Afghanistan has said that the national identity cards and the passports that are issued by the previous Afghan government are valid for the time being.

Deputy Minister of information and culture and the spokesperson of the Taliban

...mindless ferocity in a turban...
Zabiullah Mujahid said that the documents issued by the previous government, are still valid as legal documents of the country.

Zabiullah Mujahid has said that it is possible for the Afghan passports and NIDs to have the name "Islamic Emirate of Afghanistan" in them.

The passport and NID departments are still closed in Afghanistan and only those who have conducted their biometrics can get their passports and NIDs.
Posted by: trailing wife || 09/26/2021 00:00 || Comments || Link || E-Mail|| [51 views] Top|| File under: Taliban/IEA
Taliban Display Bodies of Alleged Kidnappers in Herat
[ToloNews] The Taliban

...Arabic for students...
hung four bodies in various squares in Herat


...a venerable old Persian-speaking city in western Afghanistan, populated mostly by Tadjiks, which is why it's not as blood-soaked as areas controlled by Pashtuns...


city on Saturday after the four men were killed in

festivities

with Taliban forces.

Taliban officials in Herat told TOLOnews the four men had kidnapped a businessman with his son, and the men whose remains were on display had been killed in

festivities

with Taliban forces.

The officials said the men's bodies were hung up at the crossroads to be a lesson for other kidnappers.

The rescued businessman and his son were not willing to speak to TOLOnews, but relatives said they were kidnapped in Herat's PD12 from outside their fuel shop.

Kidnapping has been a big problem in Herat, according to residents, who urged the Taliban to crackdown on the activity.

The Taliban said they will crackdown on kidnappers.

Last week Taliban forces rescued a boy from kidnappers in Herat city.

Posted by: trailing wife || 09/26/2021 00:00 || Comments || Link || E-Mail|| [105 views] Top|| File under: Taliban/IEA
Pentagon: No Need to Coordinate Airstrikes with Taliban
[ToloNews] A day after the Taliban
...Arabic for students...
's remarks over demanding compensation from countries involved in fighting in Afghanistan, the US Department of Defense press secretary John Kirby on Saturday said the United States does need to coordinate counterterrorism Arclight airstrike

...KABOOM!...
s in Afghanistan.

Kirby at a

presser

said the United States needs to carry out air attacks on

turbans

in Afghanistan, and there is no need to talk with the Taliban about the strikes.

"We retain all necessary authorities to execute over the horizon counterterrorism operations and we remain confident in these capabilities moving forward without speaking to specific rules of engagement surrounding airstrikes. There is currently no requirement to clear airspace with the Taliban and we do not expect that any future over the horizon counterterrorism strikes would hinge on such a clearance," he said.


Airstrikes against who, specifically?

Officials from the Cultural Commission of the Ministry of Information and Cultural meanwhile said the United States should not intervene anymore in Afghanistan. "We expect the United States to not make irresponsible remarks.They conducted an airstrike in Kabul and killed civilians including children," said Javad Sar, a member of the commission.

On August 29, the US carried out an airstrike in Kabul claiming to have targeted

ISIS

fighters while later it was discovered that the victims were civilians. The Pentagon later apologized for the attack.
Posted by: trailing wife || 09/26/2021 00:00 || Comments || Link || E-Mail|| [88 views] Top|| File under: Taliban/IEA
Africa Horn
Protesters in eastern Sudan shut oil pipeline carrying crude oil to Khartoum
[ENGLISH.ALARABIYA.NET] Protesters in eastern Sudan shut a pipeline that carries imported crude oil to the capital Khartoum, but there are enough reserves for the country's needs for up to ten days, the ministry of energy and oil said on Saturday.

Khartoum oil refinery, which produces fuel for domestic consumption, is still working normally, the ministry added in a statement.

Another pipeline used for exporting crude oil from neighboring South Sudan is still working but it is vulnerable to freezing and damage because the protesters are blocking a vessel from loading the oil, it said.

Oil depots at Bashayer oil terminal port in eastern Sudan will be fully filled after ten days at the most if the blockage of exports continued, the ministry said. That would in turn cause South Sudanese oil fields to halt production.

Protesters from the Beja tribes in eastern Sudan are shutting ports and blocking roads in protest at what they describe as poor political and economic conditions in the region.

The ministry appealed to the protesters to end the shutdown within a week to spare the country huge financial and technical losses.


Posted by: Fred || 09/26/2021 00:00 || Comments || Link || E-Mail|| [56 views] Top|| File under: Govt of Sudan
Africa North
Egyptian court bans use of mosques for political purposes
Here's hoping that works, guys. Seriously.

[AlAhram] Egypt's

Supreme Administrative Court

issued on Saturday a final verdict banning the use of mosques for political purposes and upholding the state's right to supervising them.

The ruling upheld a previous decision by the minister of Awqaf to place 42 mosques in Beheira governorate under the ministry's supervision, stating that the government should control the mosques by all legal means.

This comes as part of the country's efforts to control the religious discourse and teaching methods within worship houses.
Posted by: trailing wife || 09/26/2021 00:44 || Comments || Link || E-Mail|| [80 views] Top|| File under:
Russian authorities had nothing to do with Mali's cooperation with private companies
Direct Translation via Google Translate. Edited.


[RT] The Russian authorities have nothing to do with

Mali

's cooperation with

private military companies

in the fight against terrorism in the African country, Russian Foreign Minister Sergei Lavrov said during a press conference at the UN.

Lavrov recalled that these issues were previously raised by French Foreign Minister Jean-Yves Le Drian and EU High Representative Josep Borrell.

The minister noted that the transitional authorities in Mali are making efforts to return to life according to constitutional order, prepare elections and return to a civilian form of government.

"They clearly emphasize - I mean the transitional authorities of Mali - their adherence to international obligations, they are fighting terrorism," Lavrov stressed.

He added that the authorities approached a private company from Russia in connection with the fact that, according to available information, France "wants to significantly reduce its military contingent", which was there and "had to fight the terrorists who settled there in the north" in Kidal area and "still run the show there."

"Since the Malian authorities assessed their capabilities as insufficient without external support, and as external support is dwindling from those who have pledged there to help eradicate terrorism. We have nothing to do with this, this activity is carried out on a legal basis and concerns relations between the host by the side - this is the legitimate government - and by those who offer services through foreign specialists," the head of the Foreign Ministry said. Lavrov's speech was broadcast by the TV channel "Russia 24."

At the same time, through the state, Russia also contributes to ensuring the defense capability of Mali, its combat readiness to eradicate terrorist threats, the minister said.

Lavrov also added that it would be better to synchronize the actions of the European Union and Russia with regard to the fight against terrorism not only in Mali, but also in the Sahara-Sahel region.

As Mali Foreign Minister Abdoulay Diop said earlier, at a meeting with Sergei Lavrov, only bilateral cooperation between Bamako and Moscow was discussed between them.

The Kremlin also noted that there were no representatives of the Russian armed forces in Mali, and they did not have data on possible negotiations between the Mali authorities and private companies.
Posted by: badanov || 09/26/2021 00:00 || Comments || Link || E-Mail|| [90 views] Top|| File under:
Iraq
Iraqi Kurdistan conference pushes for Baghdad-Israel normalization
The official response to yesterday's story on the subject, which can be summarized as "Ewwwww! Jew cooties are icky!"

[ENGLISH.ALARABIYA.NET] More than 300 Iraqis, including tribal leaders, attended a conference in autonomous Kurdistan organized by a US think-tank demanding a normalization of relations between Baghdad and Israel, organizers said Saturday.

The meeting was held without the approval of the region government, according to an Al Arabiya report.

Al Arabiya sources added that the country's interior's ministry said the conference does not reflect the government's position on the matter and that it will take necessary steps to follow up on how the meeting took place.

The first initiative of its kind in Iraq, where Israel's sworn enemy Iran

...a theocratic Shiite state divided among the Medes, the Persians, and the (Arab) Elamites. Formerly a fairly civilized nation ruled by a Shah, it became a victim of Islamic revolution in 1979. The nation is today noted for spontaneously taking over other countries' embassies, maintaining whorehouses run by clergymen, involvement in international drug trafficking, and financing sock puppet militias to extend the regime's influence. The word Iran is a cognate form of Aryan. The abbreviation IRGC is the same idea as Stürmabteilung (or SA). The term Supreme Guide is a the modern version form of either Duce or Führer or maybe both. They hate Jews Zionists Jews. Their economy is based on the production of oil and vitriol...
has a very strong influence, the conference took place on Friday and was organized by the New York-based

Center for Peace Communications

(CPC).



Posted by: Fred || 09/26/2021 00:00 || Comments || Link || E-Mail|| [55 views] Top|| File under: Govt of Iraq
Christian candidate says minority seats in Iraqi parliament are being hijacked
[Rudaw] A Christian candidate in Nineveh province says the biggest obstacle to the minority's representation in Iraqi parliament comes from non-Christian political parties using a loophole to hijack their seats.

The Iraqi parliament consists of 329 seats, the last nine seats are reserved for minorities, including five seats for the Christians. While the country is divided into 83 individual districts, voters-Christians and others-can vote for the five Christian seats anywhere in the country. This means the entire country is open only for those five seats.

Sami Awshwan, a Christian candidate running for Iraqi parliament in Nineveh on the ticket of the Hamurabi Alliance, told Rudaw's Ranj Circle - a program dedicated for election debates among candidates - that they remain fearful of interference in the seats reserved for Christians.
Continued on Page 49
Posted by: trailing wife || 09/26/2021 00:00 || Comments || Link || E-Mail|| [65 views] Top|| File under: Govt of Iraq
Israel-Palestine-Jordan
Palestinians urge Sudan to hand over confiscated assets
So the PA wants to be given confiscated Hamas assets? A bold ask.

[JPost] Hamas - a bitter rival of Abbas - said on Friday it had no links to companies and individuals targeted by Sudan's crackdown, saying the seized assets belonged to Palestinian investors and businesses.



Sudan

was long an ally of Hamas under former President Omar al-Bashir but since he was overthrown in 2019, Sudanese authorities have taken control of investments and companies they say channeled funding to the Islamist group for years.

"We hope that the state of #Sudan, which has always been a supporter (people and a government) to #Palestine, to hand over the movable and immovable funds that were confiscated to the State of Palestine and its Government," Hussein Al-Sheikh, a senior Palestinian official close to President Mahmoud Abbas, said on Twitter.

Senior Hamas official Moussa Abu Marzouk accused Sheikh of "fishing in troubled waters."

"What happened in #Sudan is a conflict between the civilian and military parts in #Hamdok's government to win US support. A cheap game using the name of the movement as a slander," wrote Abu Marzouk on his Twitter account late on Saturday.

In Khartoum, a senior official in the taskforce overseeing government-led asset seizures did not immediately respond to a request for comment.


"Hahahahahah — oh wait, he's serious?? Hahahaha!"
Posted by: Frank G || 09/26/2021 00:00 || Comments || Link || E-Mail|| [53 views] Top|| File under: Hamas
Palestinians mock Abbas 'ultimatum' to Israel
[JPost]

Even the Paleos know he's a bag of Fail. Follow-up to yesterday's story


PA President Mahmoud Abbas called on Israel to withdraw to the pre-1967 lines in one year

Palestinian Authority President

Mahmoud Abbas

's call on Israel to withdraw to the pre-1967 lines in one year has elicited jeers from several Palestinians, who renewed their appeal to him to resign.

Abbas issued his ultimatum to Israel on Friday in a pre-recorded speech before the United Nations General Assembly's 76th session in New York.

Referring to his plan to convene an international peace conference under the auspices of the Quartet members — the US, European Union, Russia and the UN — Abbas said: "To ensure our initiative is not open-ended, we must state that Israel, the occupying power, has one year to withdraw from the Palestinian territory it occupied in 1967, including east Jerusalem, and we are ready to work throughout this year on the delineation of borders and solving all final status issues under the auspices of the international Quartet and in accordance with United Nations resolutions."

Abbas warned that if the demand is not met, the Palestinians will revoke their recognition of Israel and go to the International Court of Justice.

Addressing Israeli leaders, Abbas said: "Do not oppress and corner the Palestinian people and deprive them of dignity and the right to their land and state, as you will destroy everything. Our patience and the patience of our people have limits. This is our land, our Jerusalem, our Palestinian identity, and we shall defend it until the occupier leaves."

Senior PA officials and the ruling Fatah faction heaped praise on Abbas, describing his speech as "courageous, unprecedented and historic" and saying it represented a "milestone" in the Israeli-Palestinian conflict.

PA Prime Minister Mohammad Shtayyeh hailed the speech and said it "placed the international community in front of its responsibilities to end the Israeli occupation."

Shtayyeh described the speech as a "road map to end the occupation within a year," adding that it should lead to "either a [Palestinian] state on the borders of 1967 or a state on the borders of 1947 in accordance with [UN] Partition Resolution 181."

He was referring to the UN General Assembly resolution that called for the partition of the British-ruled Palestine Mandate into a Jewish state and an Arab state. The resolution was accepted by the Jews in Palestine, but rejected by the Arabs.

Several Fatah officials, including Jibril Rajoub, also praised Abbas's address and said that his statements expressed the wishes of all Palestinians.

Many Palestinians, however, scoffed at Abbas's speech, especially his one-year ultimatum to Israel to withdraw to the pre-1967 lines, including east Jerusalem.

The PA president did not say anything new in his address to the UN General Assembly, they argued.
Posted by: Frank G || 09/26/2021 00:00 || Comments || Link || E-Mail|| [67 views] Top|| File under: Palestinian Authority
Syria-Lebanon-Iran
Hezbollah 'locked and loaded' if Israel attacks - Nasrallah deputy
[JPost]

"Kick our ass" he threatened from under his daughter's bed


Hezbollah Deputy Secretary-General Naim Qassem warned on Friday evening that any attack by Israel on Lebanon will be met with a response, and that its weapons are 'locked and loaded.'

"Any Israeli attack on Lebanon will be met with a response from Hezbollah. Even if [Lebanon] is dragged into a war, we will face the war. Our weapons are locked and loaded. If we need more, we have our ways to rearm ourselves," he said, according to reports on Twitter.

"We are waiting for the Lebanese government's position on the indirect negotiations with [the Israeli enemy] regarding the border issue, and when our turn arrives, we will do our duty," he said.

"We will continue to bring oil as long as Lebanon's central bank and Lebanese fuel companies do not supply Lebanon's oil/fuel needs," he added.

Qassem's statement came on the backdrop of Lebanese President Michelle Aoun's speech at the United Nations General Assembly earlier on Friday.

In his speech, Aoun called for a resumption of the indirect talks on Lebanon's maritime dispute with Israel.
Posted by: Frank G || 09/26/2021 00:00 || Comments || Link || E-Mail|| [117 views] Top|| File under: Hezbollah
Who's in the News
30
[untagged]
6
Taliban/IEA
3
Hamas
3
Sublime Porte
2
Houthis
2
Antifa/BLM
2
Govt of Iraq
2
Hezbollah
2
Migrants/Illegal Immigrants
1
al-Shabaab (AQ)
1
Govt of Iran
1
Islamic State
1
[untagged]
1
Moslem Colonists
1
Muslim Brotherhood
1
Narcos
1
Palestinian Authority
1
PLO
1
Arab Spring
1
Govt of Sudan
1
Govt of Iran Proxies
Bookmark
E-Mail Me
The Classics
The O Club
Rantburg Store
The Bloids
The Never-ending Story
Thugburg
Gulf War I
The Way We Were
Bio
Merry-Go-Blog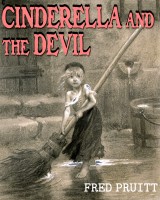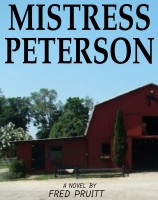 On Sale now!


A multi-volume chronology and reference guide set detailing three years of the Mexican Drug War between 2010 and 2012.

Rantburg.com and borderlandbeat.com correspondent and author Chris Covert presents his first non-fiction work detailing the drug and gang related violence in Mexico.

Chris gives us Mexican press dispatches of drug and gang war violence over three years, presented in a multi volume set intended to chronicle the death, violence and mayhem which has dominated Mexico for six years.
Click here for more information


Meet the Mods
In no particular order...


Steve White
Seafarious
Pappy
lotp
Scooter McGruder
john frum
tu3031
badanov
sherry
ryuge
GolfBravoUSMC
Bright Pebbles
trailing wife
Gloria
Fred
Besoeker
Glenmore
Frank G
3dc
Skidmark
Alaska Paul



Better than the average link...



Rantburg was assembled from recycled algorithms in the United States of America. No trees were destroyed in the production of this weblog. We did hurt some, though. Sorry.
52.23.219.12

Help keep the Burg running! Paypal: